Now that the concert hall is under way, on time and on budget, things seem to be coming apart. The city aparently didn't equate the budget fully since now they are renegotiating the fee for the architect and pushing for the next door park to be designed by a less expensive group.
Gehry says fine and said Friday he is withdrawing from the park project. And he threatened to walk away from the project completely if city commissioners continue to harp on his fees, which he says they have exaggerated and misrepresented.
"I really find it insulting," Gehry said in a phone interview from his Los Angeles studio. "I'm offended. If they keep messing with me, if I get insulted enough, I will withdraw completely."

More can be read at the Miami Herald Report.
---
New World Symphony founder and conductor Michael Tilson Thomas was building a new concert hall and convinced long time freind & architect Frank Gehry to design it. A $154 million interactive concert hall, a 2 ½-acre companion park, and, at the city of Miami Beach's insistence, a parking garage. With the nonprofit symphony footing most of the cost things seemed to be in order.

The IRS has asked the Swiss government to aid in the investigation of International Banking & Investment group UBS and their overseas tax havens programs which some have reported amount to intentional tax evasion and fraud.
Art Basel is mentioned as the go to location for foreign employees of UBS to illegally recruit wealthy individuals to help them avoid reporting billions of US dollars in assets. Clients were at times told to use code words when communicating with UBS. Testimony states that roughly 80 UBS bankers traveled to the US 4-6 times a year to pitch the bank's secretive services to clients at upscale events as Miami's annual Art Basel fair.
The bankers used encrypted computers, devised codes for their clients' identities, told Customs agents the trips were for vacations, notbusiness, and advised clients to place jewelry, paintings and other assets in Swiss safe deposit boxes, Birkenfeld testified in June, when he pleaded guilty to helping California billionaire Igor Olenicoff evade $7.2 million in U.S. taxes.
Former LGT computer technician Heinrich Kieber helped tax investigators around the world flesh out those statistics by handing over data on approximately 1,400 of the bank's clients.
Kieber is in hiding as Liechtenstein authorities seek him on charges of violating secrecy laws.
---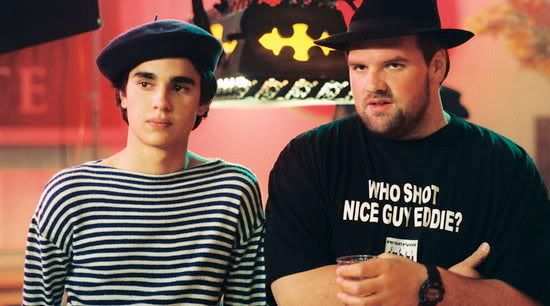 Via Brett Sokol for New York Magazine:
If the glory, freneticism, excess, and sunny evanescence of the current contemporary-art boom has a symbolic home, it's Miami Beach. Thanks to the appearance of an exponentially more fabulous Art Basel Miami Beach fair each December since 2002, the once-tattered resort town has gained a new sense of itself as an aesthetic destination that goes beyond the mere appreciation of a set of well-wrought silicone implants. Now members of the local Establishment, enamored with their smart new friends—collectors, artists, and curators from around the world—want to see if they can get them to stick around. It's partly about wishing to be taken seriously as a cultural alternative to New York and Los Angeles. But it's also a bet that fertilizing the creative class is good economic-development policy—especially in a city hit hard by the real-estate meltdown. Which is why a local developer and collector, Craig Robins, is starting a free postgraduate art program in Miami.
Read more
---

The 6th annual Art Basel Miami Beach closed Sunday reporting a higher overall attendance, more gallery participation and more international media coverage than in past years.
Messe Schweiz, the art fair's owner, reported 43,000 visitors attended the fair, which officially kicked off Dec. 6 but began informally with collector parties, museum exhibition openings and other cultural events on Dec. 3.
The 200 galleries from 30 countries were selected from 850 applicants — the most the fair has received since it launched in December 2002. Art works by more than 2,000 artists were exhibited for sale inside the Convention Center and in shipping containers retrofitted for gallery space in Collins Park.
In addition to setting new attendance and gallery participation records, this year's fair was the last under Art Basel Miami creator & director Sam Keller, who launched the inaugural fair as a sister to the original Art Basel in Switzerland.
In January, Keller will become director of the Fondation Beyeler in Riehen, Switzerland.
He will be replaced by a triumvirate to include director of operations and finance Annette Schonholzer, artistic director Cay Sophie Rabinowitz, and director for strategy and development Marc Spiegle.
---