Audio clip: Adobe Flash Player (version 9 or above) is required to play this audio clip. Download the latest version here. You also need to have JavaScript enabled in your browser.

download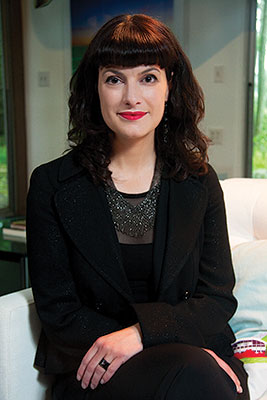 Is a magical and triumphant return. We were on a post-EXPO vacation and we don't mind admitting that we feel little sheepish about it.
This is an epic return to form. First we repatriate Brian Andrews as he returns to work in the mother ship and for DePaul University.
Then we are joyously joined by our sponsor for the month, SAIC's low residency MFA program! For those of you already establishing your practices and looking to take the next step this program is for you.
Then Irene Hofmann rewrites the script at Site Santa Fe to buck the proliferation biennial trend and provide a fertile ground for those of us participating in the Pan American experience.
Then roughly 46 minutes in Ben Davis and Duncan start to solve arts journalism and end up solving art!!! They are two the best conversations we've had at EXPO and you'll enjoy them. Occupy this show!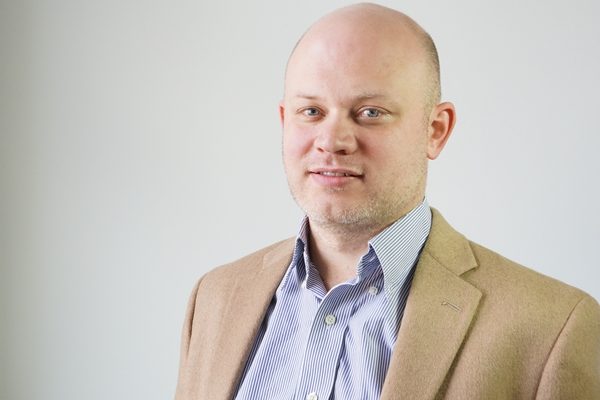 ---
Audio clip: Adobe Flash Player (version 9 or above) is required to play this audio clip. Download the latest version here. You also need to have JavaScript enabled in your browser.

download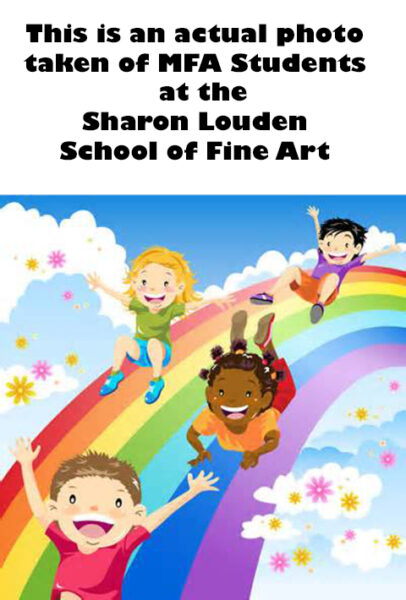 This week: Duncan (and eventually Richard when that jerk shows up) talks to Sharon Louden and Blane De St. Croix about the MFA and the profession of artist.
---
Guest post by A.Martinez
Kate Ruggeri is a Chicago-based artist, DJ, and curator who has shown at Roots & Culture (Chicago), Green Gallery East (Milwaukee), Western Exhibitions (Chicago), and Important Projects (Oakland). She is one of those people who exudes a humble cool, yet is enthusiastic about all she's committed to, and excited about life and the people and things in it. After a handful of years of staying in touch from afar, I wanted to connect more closely to ask Kate some questions about her life and her work before she moves to New Haven in July to pursue her MFA at Yale.
A.Martinez: Were art and making art important to you from a young age?
Kate Ruggeri: Oh, yeah. Totally. My parents were always really encouraging. In elementary school I started taking drawing classes outside of school. I won a few poster contests. I used to do this thing every year called The Olympics of The Visual Arts, which is a New York State program. Pretty much you assemble a team, work on a year long project, and then compete against other teams. When I got a little older I got really into dark room photography. You know, carrying a camera around all the time and developing film in your bathroom. My mom and I took figure drawing classes together. A lot of colleges have art classes for kids during the summer, so I was always doing that too.
Martinez: How long have you kept a journal? And what does this practice of journaling do for you and your art practice?
Ruggeri: Since elementary school. I think my first one has a little lock on it. I never really stopped. It's actually super important, to clear your head, to drain it. I try to write every day. I feel very scattered if I don't. For art making, it's good for me to work through ideas and to understand impulses I have. Often I make something and I'm not sure why I made that decision or was drawn to that form. Writing brings everything to the surface. It brings clarity. Studio work is one way of thinking and writing is how I detangle everything. Not just artwise, but life wise. It's all the same, of course.
Martinez: How long have you had your own studio space? What does it look like?
Ruggeri: After school I had a tiny studio in a building across from Moonshine on Division. It's been torn down since. I've been in the spot I'm at now for a little over a year. It's a co-op at Damen and Fulton. I moved in there after my old spot on Elston burned down. We have an entire floor that is divided amongst us. My studio's a mess. I see other people's studios sometimes, and they have a turntable and little plants and it's very cozy. My place is like a construction zone. I like that better. It lets me focus on the work.
Martinez: What is a typical day in the studio like for you?
Ruggeri: Nights are better. I like working when no one is around. You can play music loud. I believe in a witching hour. It really depends, though. I usually am working on one sculpture and 4-5 paintings at the same time. If I just finished something big or just installed a show, I draw and watch movies at home. I don't really have a routine. Ben Medansky once described his ceramic studio as being around a million crying babies. That's how I feel in there. I work a lot in series, so I just treat 6 pieces at the same time, and then have some experiments going. Right now I have some exercise balls I've been sort of doodling on. Then I'll carve on these wood paintings until my hand hurts. Then I'll cut some wood shapes out to paint. Or dump plaster on something. It's a mix of working on very planned pieces and experiments. Everything always changes though.
Martinez: How do you begin a painting?
Ruggeri: Putting something down, anything! I break it in. I try not to think about it too much and just get the ball rolling. Usually it's a good color.
Martinez: You work in both 2D and 3D- how does a piece become one or the other?
Ruggeri: When I was in school I used to trip myself up with that question. I can say now that they're all paintings. I'm a painter that has sculptural impulses. I try to feed both ways of making. I try to be democratic about it. The larger sculptures can be exhausting to make, so there is often a down period of just painting and drawing before starting one again. Material, color, and mark making can drive a piece to be 3D or 2D. Finding a good object. Seeing a particularly inspiring show of painting or sculpture.
Martinez: What artists inspire you?
Ruggeri: Philip Guston, Mike Kelley, Matisse, Picasso, Claes Oldenberg, Cy Twombly, Franz West, Rauschenberg, Joan Miro, Giacometti, Sterling Ruby, William J. O'Brien, Jonathan Meese,  Mary Heilmann, Huma Bhabha, Gerhard Richter, Howard Fonda
Martinez: You have a pretty extensive record collection and DJ monthly at Danny's. Do you feel there's a connection between your music endeavors and your art-making?
Ruggeri: Yes. It feels very connected.
Martinez: What musicians inspire you?
Ruggeri: Parliament/Funkadelic, Dead Moon, Congos, Minutemen, Bad Brains, Robert Wyatt, Brian Eno, Miles Davis, Captain Beefheart, Sparks, Beach Boys, Lee Scratch Perry, Roxy Music, De La Soul, Neil Young, Patrick Cowley, Big Star
Martinez: What do you typically listen to while in the studio working?
Ruggeri: It's different every time, chosen for the day and mood. But Nas "Illmatic" gets played a lot. J.Dilla, Shuggie Otis, Pastor T.L. Barrett, Skip Spence, Velvet Underground. Mixes from friends. Jorge Ben, Milton Nascimento, Witch, Amanaz are all good…
Martinez: Do you do collaborations with other artists?
Ruggeri: Sure, I've done it a few times. Right now I'm working on a collaboration with Alex Valentine. He gave me these plates to draw on, and then we'll print them together on newsprint, and then use them to paper mache a sculpture. It's great because Alex is primarily a printmaker and I know barely anything about the process. I love the idea of making a sculpture made out of drawing. A perfect hybrid.
Martinez: In 2012, you co-curated a show, "Quarterly Site 11: Line-of-Site",  at Western Exhibitions. How did you land this opportunity? What was the experience like for you? And do you think you'll curate more shows in the future?
Ruggeri: Jamilee Polson Lacy asked me to do it. She's been doing these curatorial series for a while now, asking artists to curate a show at a different gallery. It was great. I got to work with Alicia Chester and Karolina Gnatowski. It's fun to be on the other side of things, and it gave me an opportunity to create a show entirely different from my practice. I really wanted to see a show of top notch performance work. Curating is a lot of work, but I would love to do it again. I think the trick is when you start to think, "Why isn't ___ kind of work being shown? Why hasn't someone curated a show about ____?" is when you should get on curating a show. I'm starting to feel that, but I would need the right time and space.
Martinez: You and I actually met while undergrads at the School of the Art Institute of Chicago. What is something that has stuck with you from your education and experience there about being a painter, artist, or person?
Ruggeri: Something that always stuck with me is remembering how I felt there: supported, invigorated, and that changing the world was definitely possible. It's good to protect that enthusiasm, even when you're working 9 to 5 and feel too tired to go to the studio.
Martinez: How has your experience at Ox-Bow School of Art as student and then again as a fellow affect your art? How long were you there total?
Ruggeri: Ox-Bow. Oh, man. I first went in 2007 as a student, and pretty much tried to take as many classes there as I could. If you got work study, you just had to pay for the credits, which I needed anyway. I went three consecutive Summers and one Winter. The Summer of 2010 was great, I took a class with Jose Lerma called "Expanded Painting, Expanded Sculpture." Not hard to see it was a big influence on me. I was really lucky to receive a Joan Mitchell Fellowship this past Fall and I was an artist-in-residence for 5 weeks. As a student, classes meet everyday. I also had to wake up every morning to clean toilets for work study. This time, as a resident, it was like being at a beautiful retreat. There were only other residents, I had my own studio, and I got to structure my own day. It was incredible.
Martinez: Congratulations on your acceptance to the MFA Painting program at Yale!  What are you most excited about in starting this program in the fall?
Ruggeri: Thanks! I'm most excited about a fresh start. And making better art.
Martinez: What do you think are some interesting things happening around the city of Chicago art-wise?
Ruggeri: Ryan Travis Christian has a show up at Western Exhibitions that I need to get over to. William J. O'Brien at the MCA. Isa Genzken at the MCA. Alexander Valentine has a show at 3433 coming up.
Martinez: What are you currently working on?
Ruggeri: I'm finishing up a re-make of a sculpture I lost in the fire. It's a harp. I just wrapped up these brooches I made for the Three Walls Gala coming up in June. Starting some new paintings. I keep thinking I need to stop because I'm moving, but I have some projects I want to do before I leave. I have an ongoing series of fake album covers, and I have a photo shoot coming up for the next installment.
Martinez: Your recent show, "Tropical Depression" at LVL3 just closed May 4th. Do you have any other openings coming up?
Ruggeri: No, thankfully! I'm moving to New Haven end of July. I'm trying to tie up loose ends.
Martinez: Is there a piece of advice, art related or not that you think of often?
Ruggeri: Say yes to all opportunities offered to you. Avoid excessive thinking about the past and future.

To find out more about Kate, her artwork and her upcoming shows go to http://kate-ruggeri.com/ 
All photos courtesy of the artist.
A.Martinez is a freelance art and music organizer living in Chicago, IL. She is currently working on a performing arts summer festival called The Living Loop, and will release her first book of poetry this summer.
Related articles across the web
---
Just over 6 months ago, after 8 years of being a practicing contemporary artist, I graduated with my MFA. Though I knew my post graduation time would be full of unexpected ups and downs, and the struggle would be trying, I still had little idea of what it be like. Here I am with my degree, job hunting, making work and participating in the arts community like I knew I would, but there were a lot of things I was unprepared for. One of those things is just how shocking, depressing, uplifting, relieving, trying, exciting, lost, hopeful, and full of opportunity it would all feel. I know I'm doing well and trying as hard as I can, but it's still hard to keep afloat.
So I think what I'm writing about is something that is not openly talked about. How when grad school is over, even though you get a lot out of the experience, somehow you're also hitting the reset button and starting the climb all over gain. It's a love/hate experience. I was even hesitant to write about it because maybe if I admitted it hasn't been that great it will reflect poorly on me. But I was also lucky to have mentors to talk to who know there are many like me, struggling to get by in a depressed economy where the rules just aren't the same as they used to be. It seems like every job is something I am not experience enough for, or too experienced for, Its like being stuck on a bridge in a traffic jam. I'm going to a place I can't get to, leaving a place I can't go back to and the bridge is packed with cars all going the same way.
Many in our modern era look at the pursuit of art practices as selfish, and worthless endeavors. If you went through college as an art major, you've already had to face it over and over. The same friends and family that encouraged you to be creative, expressive and a follower of the obscure thing called "your dreams," then cringe when you tell them you are an art major. You are told that you better make a back up plan, and you'll never make a living as an artist. Yet I can't help but wonder, perhaps if we felt more supportive of the arts there would be more support there. The student studying to be an entrepreneur is often told what a brave contributor they are while the artist students are often told what a mistake they are making. To get through it, no matter who you are, you had to face discouragement from friends, family, teachers, councilors, bosses, the government, and in general the world is just not invested in you. Yet despite continuous discouragement for this hugely impactful and important cultural force we call art, you became an artist.
Part of the reason this post-school transition becomes such a struggle is the ever-present stigma of a successful artist. What exactly is the benchmark for being successful as an artist? Others often remind me that the probability of becoming a famous artist is very low. I respond by saying I never want to be a famous artist; I want to be renowned in the art world for what I do in a way where my practice is accepted but not famous. On some level my disinterest in fame has to do with a paradox that affects an artists once they rise to a certain level of fame.
Once in my undergrad while taking an honors art class with Haim Steinbach we were critiquing work and he said we needed to keep experimenting and not get stuck in one way of making. He explained that we were lucky, because he was now what he called a "dead artist" and we were not. As he was a famous and active artist, at first this first seemed like an impossible thing to say. He explained that once your artwork is found, the public/art market begins to push you towards remaking that one piece you became famous for. That even when you want to explore different avenues, it's very difficult as a famous artist to get shows, funding or acceptance if you aren't in some way reproducing the work you have become known for. And this is the moment, he explained, when you become a "dead artist". By achieving the fame his work became constrained to it's own commodification, killing his practice and in turn his art.
So what do we do when trying to forge our own way and build our careers after school? There are answers out there if you keep talking about it, and I am thankful for those out there who will discuss this openly. Understanding it takes time. You really are beginning again, but know that you are better off than where you began before. Plant seeds everywhere. You never know what is going to sprout and where it will lead. Say yes to everything you can, as you never know where it will go. Keep yourself humble, you're not too good for any job. Keep yourself proud, no job you take is a shame to have as long as you are keeping your practice up. Keep moving forward every day. Make plans, improvements and goals. Know you are not alone and you are doing the right thing. And how do you measure your success? I've got to say when I take everything into account, knowing of course that success is a very personal reflection, I do think there is a clear way to know if you are a successful artist. That after all the pressure, aversions, and struggles you still keep making art. No matter how your practice changes, or where you are, or what job you have, or how stable you are financially, or wherever your life may lead: being a successful artist has nothing to do with that, but rather with you staying an artist. The continuation and advancement of your artwork and practice itself is the mark of a truly successful artist.
Special thanks for thier support and inspriation: Charles Rice, Mark Jeffery, Bradley Litwin and Haim Steinbach
---
Audio clip: Adobe Flash Player (version 9 or above) is required to play this audio clip. Download the latest version here. You also need to have JavaScript enabled in your browser.

download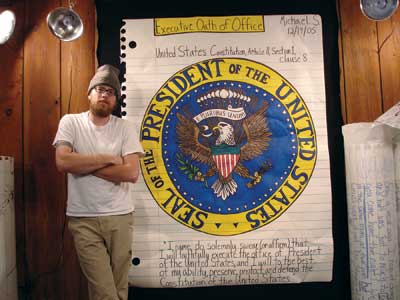 This week: The Amanda Browder Show rolls back into town! Amanda talks to artist Michael Scoggins.
Michael Scoggins was born in Washington D.C. in 1973. Growing up in Virginia and relocating later to Savannah, Georgia where he gained an MFA in painting from the Savannah College of Art and Design in 2006. In the summer 2003 he attended the prestigious Skowhegan School of Painting and Sculpture in Skowhegan, Maine. He has shown extensively, gained international recognition and has gallery representation in Atlanta, Miami, New York, San Francisco, Vienna and Seoul. Michael currently lives and works in Brooklyn, NY.
---