We are in the midst of a winter festival. Its occasions take place at a variety of locations across the city, featuring a variety of performance artists from all over the world. In each case, the art work at hand is dynamic and ephemeral; the culmination of hours/months/years of work fit into a small, public window of time. Audiences come to experience that time-concentrate and in so doing are transported. Born in the UK, Chicago-based performance artist, Mark Jeffery, is similarly invested in temporal, aesthetic exercises. Over the course of his career, he has a regularly incorporated collaboration and experimentation into his work. It seems fitting that he would address curation as well, opening the field of performance into an administrative capacity. The result is a bi-annual festival, IN>TIME. There have been two other iterations of this festival, in 2008 and 2010 — both of which were co-curated by Sara Schnadt and took place at the Cultural Center. This year Jeffery has expanded the scope of the project, curating roughly 26 different events at 15 different venues from January 11th – March 2nd, 2013. I wanted to ask Jeffery about the origins of this bi-annual festival, as well as how it fit in with his overall practice as an artist.
Caroline Picard: Can you talk a little bit about how IN>TIME 13 came together?
Mark Jeffery: There have been two previous editions of IN>TIME in 2008 and 2010 at the Chicago Cultural Center that I co-curated with artist and Chicago Artist Resource webmaster, Sara Schnadt. Sara has since now moved to Los Angeles, but during the summer and fall of 2011, before Sara left, we discovered that our contact at the Cultural Center, lost her job. At the time there was no support for this program to continue. As a result, we considered how we could expand this festival from a one-night event at the Cultural Center to a multi-venue festival throughout the city of Chicago. We were both excited to contact and connect with local venues and spaces that we already respected for their public programming of performance, symposia, exhibition, talks, and/or readings — spaces that already had an affinity towards IN>TIME's desire to showcase performance practices in the broadest terms. We met with curators, directors and programmers of spaces in their venues, at the Palmer House, on rooftops of hotels, in phone conversations, in meeting rooms to discuss the possibility to program work in the winter of 2013. What we didn't expect when we cast this net was that the community would be equally excited to focus their programming on performance, giving an extended platform to this experimental form.
CP: Does IN>TIME reflect on your own orientation/aesthetic agenda as a performance arts practitioner?
MJ: I was a member of the performance group Goat Island for 13 years and have collaborated with Judd Morrissey for the past 10 years. I take collaboration and working with fellow artists very seriously. I learn so much from working with others and during my time of making performance work I have had multiple opportunities to be in many diverse and interesting contexts to present my work since 1994. For me, I grow from conversation. I learn from working with others and I see that permission, openings and discovery happen when doors are opened. I think I discovered this as a student at Dartington College of Arts from my teachers Sally Morgan, Sally Tallent, Nancy Reilly, Rona Lee, Gillian Dyson, Roger Bourke and Tim Brennan. My teachers gave me access to being curious, to being open, to allowing my voice to grow, to not be isolated, but to discover other artists and other ways of working through connecting with others.
In Goat Island I leant from my fellow collaborators and performers and director Lin Hixson to open up a space, even if this was an uncomfortable risk. In coming to America, and in the ending of Goat Island in 2009, I suddenly had to be on my own feet, here in this Midwestern city, as an Assistant Professor in Performance Art. I had to be engaged. I had to become an adult. I had to share my knowledge of the spaces, networks and connections I had made now over the past 20 years.
Chicago is my home, it is a place where I can engage through teaching, through making, through performance and exhibitions — and now also through curation, as another way to open up spaces for? collaboration. I am grateful to be here and I am grateful that 14 venues are willing and interested in working with each other to make this dream come true. For the 2008 edition of IN>TIME Sara gathered a group of makers, curators into the Chicago Cultural Center in the summer of 2006. At that time I remember saying that I would love to see how we as a city could have a multi-venue performance art festival, similar to the one where I was first curated into in 1994 as a 21-year-old in Glasgow by Performance Art Curator, Nikki Milican and her National Review of Live Art Festival. Now, seven years later we have arrived.
CP: I am always suspicious of generalizations about localized styles or approaches to a given medium, but specific environments seem to facilitate peculiar dialogues. I have heard, for instance, that New York art performance is more integrated with dance, or that Europe is more open to experimental works. I don't know if those comments are true or not, (they certainly came out of casual and speculative conversations) but I'm interested in whether or not you feel like Chicago has a particular conversation of its own. Does IN>TIME 13 respond to that at all? 
MJ: Good question. I remember being in the library as a 19 year-old at Dartington College of Arts studying Visual Performance in the UK, (Dartington was a similar place / space to Black Mountain College). In the library I would read the High Performance and P-Form journals and read reviews about performance in Chicago. In 1996 I came to Chicago for the first time to join Goat Island Performance group. For me the roots of performance came from reading those articles, from being part of Goat Island and seeing the trail end of Randolph Street Gallery — a non-profit performance/gallery space here that ended I believe in 1998. In the past 15 years that I've been here, I have seen some extraordinary work from performance makers in their studio performance spaces and venues here with Lucky Pierre, Dolores Wilber and her collective, Julie Laffin, Joe Silovsky, Cupola Bobber,Joan Dickinson, Larry Steger, and more recently Erica Mott, Justin Cabrillos, Joseph Ravens and Peter Carpenter.  More recently I think of Chicago as a place for experimentation, a place for artists to really explore and test rigorous ideas. It is a place for research to take place, and for non-traditional, informative intersections and overlaps that to spring up unexpectedly via collectives and collaborations. That is what I get excited about. My training at Dartington and also in Goat Island taught me to be open, to be curious, to not be hierarchical, to give permission, to open up new spaces. I am about to hit 40 in 4 months and to have known this practice now for over 20 years and still be working: that's is what I am grateful for. Performance is a medium that is forever shifting, one of the things for me about coming to Chicago and living and working in America is that things can happen. I am ambitious and a workaholic and in a funny way I am thinking of this festival as my mid-life crisis! (this is my sense of humour btw). Sometimes you have to give yourself permission to ask and see what is out there. I am lucky now to be here two decades into this practice and that when I ask certain things, like a 14 venue performance festival where hybridity, where venues that wouldn't normally work with each other have an opportunity for exchange, for dialogue and conversation. Where doors open and the container of performance can be a storefront gallery, a video installation, a reading, a movement art endurance work, a reenactment, a meeting between museum spaces, schools, galleries, DIY spaces.
CP: How did you go about organizing the programming? 
MJ: The programming of the festival came firstly from Sara and I meeting with all the venues in the summer and fall of 2011 and then slowly from there having conversations to see about what would be the best fit for each of their spaces. Some venues suggested if a particular artist would be a good fit for the festival in regards what they were already considering, venues like the Dance Center of Columbia College with Zoe I Juniper or Museum of Contemporary Art with Miguel Gutierrez and Threewalls with Mary Patten and Mathew Paul Jinks. All the venues have really exciting work that will enter their spaces and showcasing incredible talent. I am excited about the three venues I have just mentioned in the openings these spaces can present these artists. I am also excited to see how these artists present their work here in Chicago. These are highlights, other highlights for me are being able to go back to the Cultural Center and have the US premier of Spanish, Swiss based artist Maria La Ribot perform her 5 hour work Laughing Hole. I have never seen her work live but have followed her work closely with a video work of hers I show in the classroom, a documentary called La Ribot Distinguida filmed at the Tate Modern in London and the Pompidou in Paris. Through the new director of Performing Arts, Shoni Currier at the Chicago Cultural Center we are able to showcase her work. Also at Joseph Ravens Defrillator performance gallery we are able to bring Singaporean artist Lynn Lu, she will share an evening with British visual art poet cris cheek from Ohio and two emerging local artists Kitty Huffman and Hope Esser. Croatian Movement Art Group OOURR, local dance artist Peter Carpenter will be on the same bill and have been excited to follow him these  past two years. at Links Hall local Chicago Artists Every House as a Door, Erica Mott and Trevor Martin, Hyde Park Art Center and having artists in residents Minouk Lim from Korea and Croatian born London-based Vlatka Horvat. The challenge to me is to keep curious and to put things together that normally wouldn't be together in a program. I like group exhibits where experimental forms of performance, movement. Language, actions, durations, emerging, established can come together. Again, to me this comes from my training and also wanting to connect people. The curator / caretaker is first to open up a space and the last to leave.
CP: Maybe because the title of your festival is IN>TIME, I'm reminded of the ephemerality of performance, and various conversations I've picked up on peripherally about how to document performance, how the documentation can eclipse the performance itself as an art object, or what happens to a piece when it is recreated in a different time and context, by different performers. I realize those conversations are vast and intricate, but it occurred to me that you might be negotiating some of those as an organizer, putting together a multi-faceted, multi-venue festival. How you have been dealing with documentation?
MJ: Last week eight students at the School of the Art Institute of Chicago worked with London Based artist Kira O'Reilly with the three-week visiting artist class called FROZEN IN>TENSITIES that is a course driven exhibit at SAIC. Each week there is a presentation at SAIC of the work they have been doing with the artists. With Kira the students found an old filing cabinet that has been in the green room this past semester. The filing cabinet was full of files that is an archive of the performance department when it was being chaired by the departments founder Tom Jaremba and former chair and now Graduate Division Chair, Werner Herterich. I site this filing cabinet as it became both a rich treasure trove of correspondence and a source of material for students to respond to. There were files from Linda Montano for example, and Alistair MacLennan when they visited the department. This cabinet has been making me think about how do we document our lives now in 2013. What are our filing cabinets? How do we store and retain this information, this memory of being here, especially with performance? For the class we also have 3 rooms in the Sullivan Galleries, and so we are also having this conversation about the document, of how to archive what remains. It becomes an exciting challenge. Yesterday I helped Sabri Reed, the teaching assistant for the class, take the filing cabinet on a cart from the Columbus Drive building to the Sullivan Galleries. It was quite unwieldy and heavy, but became this opportunity to walk and mark those moments of exchange spanning the past 30 years across Monroe Street. The students are also going to insert a record of their work in the class into a file and put it back into the filing cabinet for the exhibit and this will remain.
Last week I also renewed the Goat Island website as it was going to run out, the domain name in five days or something. This position between the physical and the virtual, the mixed reality of archive and document is a really interesting question for me. If we don't maintain the upkeep of our websites what does remain. What are our filing cabinets of 2013?
CP: This image of time keeps coming back…
MJ: To me this is an experiment. Since 2006 I have also been curating and have developed series of OPENPORT A performance, sound and language festival (2007) co – curated with Nathan Butler, Judd Morrissey and Lori Talley at Links Hall, Intimate and Epic (2006) co – curated with Sara Schnadt in Millennium Park and The Simulationists (2011) co – curated with Claudia Hart and Judd Morrissey at SAIC as well as the IN>TIME series. Time becomes an important thing and I often think about how to stamp time now as it moves so quickly (the 40 thing again ;)) – yet, if you take time to make something, I think something can come through and with Sara and I meeting all the venues 18 months ago, the results of this time has come through. I come from a father who was a herdsman who milked 200 Friesian cows each day, woke at 5 and worked till 8, seven days a week. A life's work, working for over 30 years on the same farm. There is something in building a life through projects, through ritual, through time that you can get a lot done and through the creative make a place and space for opportunity to enter. Again for this I am grateful and I always thank my teachers for giving me the space, time and attention. You work towards something to thank them.
Further Information: Â http://www.in-time-performance.org/
---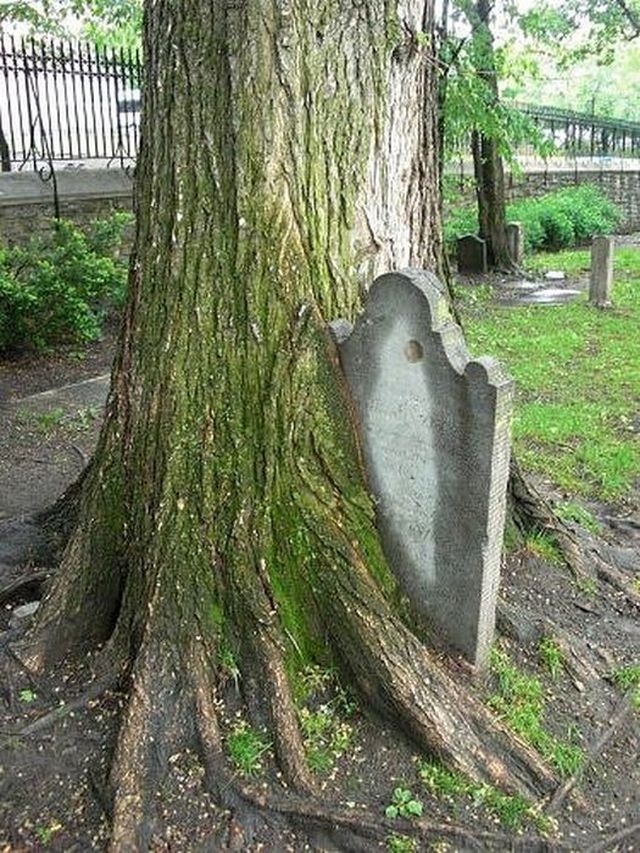 Work by Tim Piggott, Daniel G. Baird, Michael Una, Adam Farcus, E. Aaron Ross, Thad Kellstadt, Alex Bradley Cohen, Nick Peterson, Jim Zimpel/Anna Reich, Miguel Cortez, Kevin Jennings, Edra Soto, Jake Myers, Mathew Paul Jinks, Jourdon Gullett, Brian Wadford, Jerimiah Hulsebos-Spofford, Andrew CopperSmith, Rebecca Beachy, Frank Van Duerm, and Phil Parcellano.
TERRAFORMER is located at 3216 S. Morgan St. Reception Sunday from 4-8pm.
2. Version Festival Opening Weekend in Bridgeport

SMALL Showroom Opening Party at 3219 S. Morgan St. Reception 5-10pm
Dusty Groove Records Party at 755 W 32nd St. Reception 7-9pm
Enoch's Donuts + Kevin Heisner's Tool Party at 755 W 32nd St. Reception 6-9pm.
Paratext Bookstore at 755 W 32nd St. Reception 6-9pm.
Bridgepop SpringPop at 3143 S Morgan St. Reception 6-9pm.
Ray Emerick Studios Opening at 3149 S. Morgan St., #1. Reception 6-10pm.
Research House for Asian Art at 3217 S Morgan St. Reception 6-9pm.
All receptions on Friday between 5pm and 10pm.
3. BLACK ARTS at Roxaboxen Exhibitions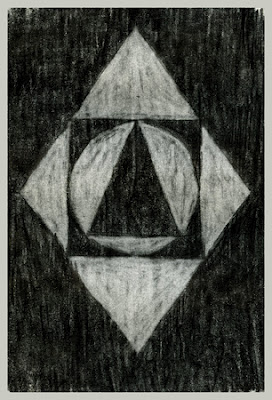 Curated by Liz McCarthy. Work by Sarah Mosk, Caroline Carlsmith, Rebecca Beachy, Lauren Edwards, Sophia Cara Dixon, Emily, Lauren Beck, Robin Hustle, Ellen Nielsen, Meg Noe, Jenny Kendlre, Melissa Demasaukas, Alex Chitty, Megan Diddie, and Caroline Picard.
Roxaboxen Exhibitions is located at 2130 W. 21st St. Reception 7-10pm.
4. Still, yet, else, further, again, at Threewalls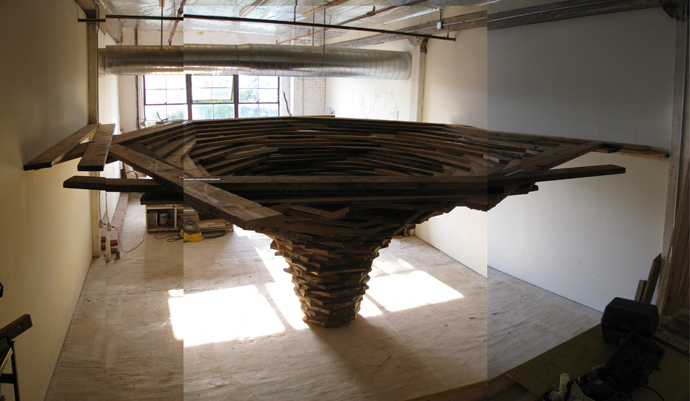 Work by A. Laurie Palmer.
Threewalls is located at 119 N. Peoria St., #2C. Reception Friday from 6-9pm.
5. Salt and Truth at Catherine Edelman Gallery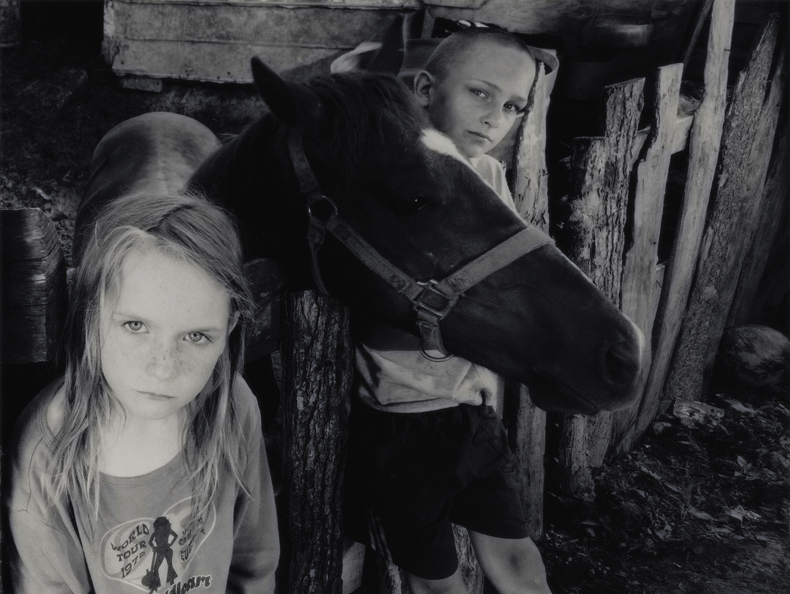 Work by Shelby Lee Adams.
Catherine Edelman Gallery is located at 300 W. Superior St. Reception Friday 5-7pm.
---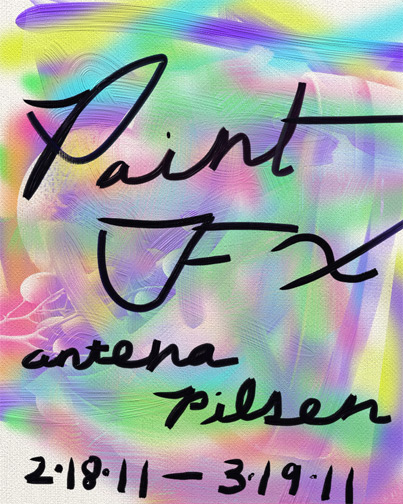 Work by Jon Rafman, Parker Ito, Micah Schippa, Tabor Robak and John Transue.
Antena is located at 1765 S Laflin St. Reception is Friday from 6-10pm.
2. TYPEFORCE 2 at Co-Prosperity Sphere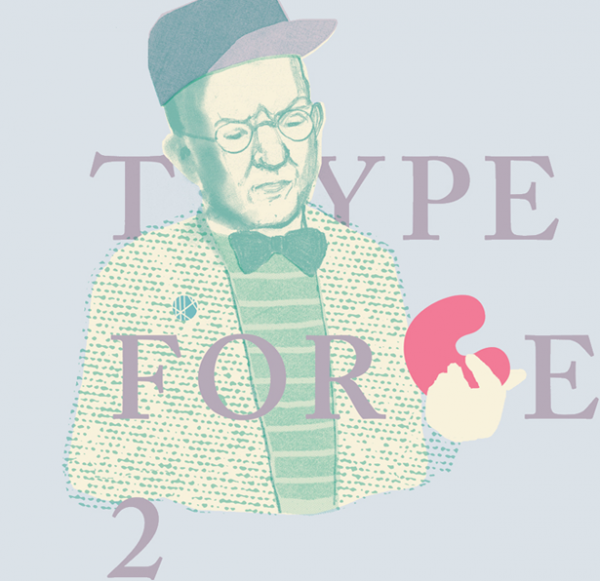 The Annual Showcase of Emerging Typographic All-Stars: Andy Luce, Bill Talsma, Bud Rodecker / 3st, Caroline Corboy, Chris May, Emily Vanhoff, Frances MacLeod, Gary Rozanc, Jarred Kolar, Jessica Lynn White, Justin Gilman, Kyle Fletcher, Margo Yoon, Mark Addison Smith, Matthew Hoffman, Meng Yang, Nancy McCabe, Nick Adam, Nicole Briant, Quite Strong, Scott Reinhard, Sean Fermoyle, Sonnenzimmer, Studio 1a.m., and Tami Churns.
Co-Prosperity Sphere is located at 3219 S. Morgan St. Reception is Friday from 6pm-midnight.
3. Views From the International Park System at Packer Schopf Gallery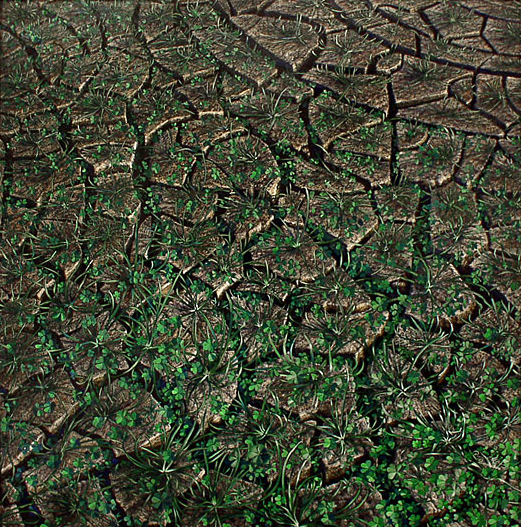 Work by Renee McGinnis.
Packer Schopf Gallery is located at 942 W. Lake St. Reception is Friday from 5-8pm.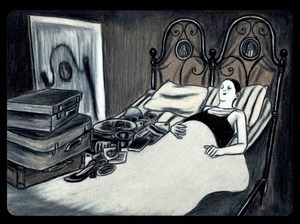 Work inspired by Roald Dahl.
Threewalls is located at 119 N. Peoria St., #2C. Event is Friday from 6-8pm.
5. Instruments of Resurrection at Roots and Culture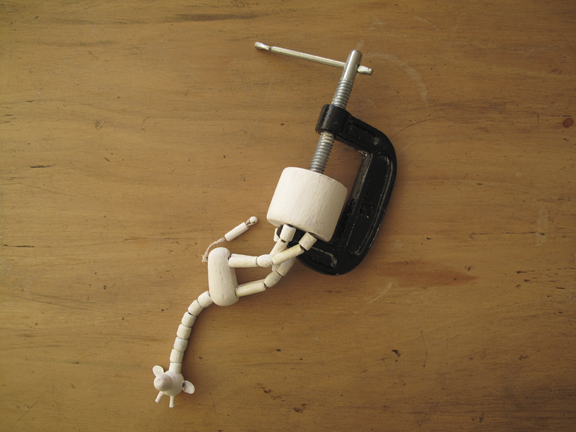 Work by Zachary Cahill, Theaster Gates, Mathew Paul Jinks, Aspen Mays, and Cauleen Smith.
Roots and Culture is located at 1034 N. Milwaukee Ave. Reception is Saturday from 6-9pm.
---
Alright, so last week was slow. This week is quite the opposite. There are a bunch of things going on. Because of that, I have decided, in response to my Top 4 of last week, to do a Top 6 this week. Don't like it, well, then you can just get out! For the rest of you, here it goes…
p.s. don't mind the pics, sometimes I have to make my own
1. The Chicago Project III at Catherine Edelman –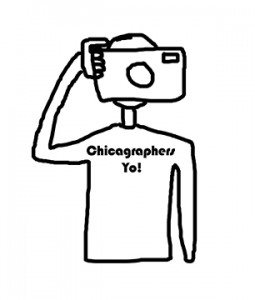 I generally avoid River North. Not because it's bad, per se, but simply because most of what I see there is somewhat boring and repetitive. Edelman is one of the exceptions (there are a few) that keep me coming back every now and again. Her fare is photo, and only photo as far as I've seen. I have yet to see something there I didn't like, and this upcoming show is no exception. On top of that, you probably know people in the show! Everybody likes seeing their friends work up in a nice gallery, right? Opening this week is The Chicago Project III. The Chicago Project is an online gallery Edelman runs of Chicago artists. Each year she selects work from it and puts on a live exibition. Selected artists this round include: Shannon Benine, Philip Dembinski, Bill Guy, Eric Holubow, Julie Meridian, Jason Robinette, James Rotz, David Schalliol, Daniel Shea, Sarah Stonefoot, Leasha Overturf and Alan Thomas. Friday night, get there early though, she closes her doors promptly at 8pm.
Catherine Edelman is located at 300 W. Superior St.
2. Size Matters!!! at Packer Schopf –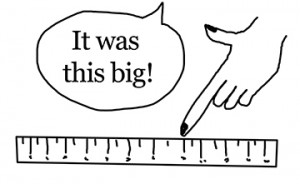 Huh huh…huh huh…ok, now that that's out of the way. Good old Packer's done it again. I like it when he does group shows from his stable. Most of what he shows there appeals to my taste, so going to a group show is like being a kid in a candy store. Or, in this case, an elephant store? Packer shows a lot of huge work, so for his, as his website says "Summer Group Show," he's trotting out the biggies for us to feast out eyes on. Featured artists include: Rebecca Ringquist, Mark Crisanti, Laurel Roth/Andy Diaz Hope (collaboration), Victoria Fuller, Jenn Wilson, Michael T. Rea, Jud Bergeron, Renee McGinnis, Don Cameron, Catherine Jacobi, David Hooker, Doug Smithenry & Krista Wortendyke. Stop by while you're in the West Loop Friday, opening's from 5-8pm.
Packer Schopf is located at 942 W. Lake St.
3. In Memory Of…A Love Story at Spoke –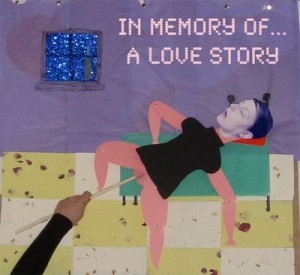 Hit number two for the West Loop. While you're hiking up the stairs at 119 to ThreeWalls, make sure you make it all the way to the top floor and head for Spoke. This tiny gallery, in (I think I'm remembering this right) the space formerly occupied by GardenFRESH, has been putting on exhibitions and durational performance pieces for about a year now. This round, they are hosting Karolina Gnatowski, who is performing In Memory Of…A Love Story. Pulling from Spoke's own website, the event is described as "an evening of classic rock, whiskey, puppetry and bitter sweetness as K.G. performs a tragic tale of romance." How could you possibly go wrong with that? Spoke is open Friday night from 6-9pm, the performance starts at 7pm. Again, be on time, that place is tiny, and it sucks having to listen to performances from the hallway.
Spoke is located at 119 N. Peoria St.
4. Dogcat: FBI (Feline Behavioral Institute) vs. Canine Fashion at Swimming Pool –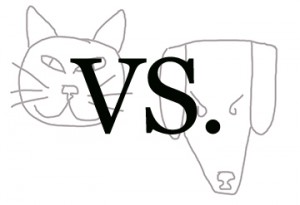 Now you can finish of Friday night with some good old feline (or canine) fun up at Swimming Pool. Located in Albany Park, it can be a bit of a trek from down town, but this show is probably going to be worth it. It is time for the ultimate battle between the self proclaimed "cat" people and "dog" people. Well, maybe not that, but get ready for a truck load of cat themed art, and a doggie fashion show. Now, I know what you're thinking: "a doggie fashion show?" Well, this is a doggie fashion show put on by pooch, and presumably, booze loving artists (pronounced ar-TEE-sts). Just watch your ankles, you don't want someone begrudgingly lifting their leg on your shoe while you admire the pretty kitties. Open Friday, from 8-10pm.
Swimming Pool is located at 2858 W. Montrose Ave.
5. Selections From the Fabio-Mueller Collection at Mini Dutch –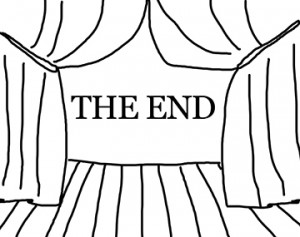 Saying good bye is always hard, and this is the last goodbye for Mini Dutch. Owner Lucia Fabio is shutting down and moving back to So. Cal, so this is your last time to check out this well-known apartment gallery. For her final show, Lucia will be showcasing work from her own collecting that she has acquired over the course of Mini Dutch's run. Artist work included in Fabio-Muller collection that will be on display: Daniel Anhorn, EC Brown, Blazo Calovic, Peter Hoffman, Andrew Holmquest, Mathew Paul Jinks, Carol Jackson, Stacie Johnson, Chris Millar, Liz Neilsen, Vivien Park, Caroline Picard, Mark Porter, Renee Prisble Una, Chris Shaefer, Shane Swindler, Matthew Whiting. This is a one night only event, Saturday night from 7-10pm.
Mini Dutch is located at 3111 W. Diversey Pkwy.
6. Nah Pop No Style at Roots and Culture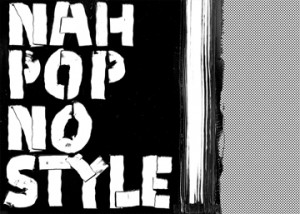 This is purely an allegiance to where I've lived selection. The subtitle of the show is Work by painters from Baltimore and Providence. My husband went to grad school at MICA, so I lived in Baltimore for a year. Weird-ass place, but there are defiantly a lot of good artists from there. I don't recognize any of the names, but I'm hoping I recognize some of the work. And hey, maybe they'll be serving Carmen corn again. B-more and Providence artists strutting their stuff at R&C include Lucy Campana, Chris Day, Alex Griffith, Andrew Goett, Thomas Harrington, Annabeth Marks, Clay Schiff, Quinn Taylor, Chloe Wessner, Kandis Williams and Blade Wynne. Show opens Saturday from 6-9pm.
Roots and Culture is located at 1034 N. Milwaukee Ave.
---