Audio clip: Adobe Flash Player (version 9 or above) is required to play this audio clip. Download the latest version here. You also need to have JavaScript enabled in your browser.
From Iceberg Projects…
Iceberg Projects is pleased to present selections from the Art+ Positive archives, curated by Dr. Daniel Berger and John Neff. The first exhibition of the group's archive, this show is the first step in an ongoing project of research and scholarship around the materials.
A June 1989 Vanity Fair profile of Mark Kostabi included this quotation from the celebrity artist:
These museum curators, that are for the most part homosexual, have controlled the art world in the eighties. Now they're all dying of AIDS, and although I think it's sad, I know it's for the better. Because homosexual men are not actively participating in the perpetuation of human life.
 That summer, Art+ Positive organized as an affinity group of ACT UP New York in protest of Kostabi's remarks and other instances of "homophobia, AIDSphobia, and censorship in the arts."
Art+ Positive members included Dennis Davidson, Bill Dobbs, Lola Flash, Catherine Gund, Aldo Hernandez, Leon (Tracy) Mostovoy, Robin Murphy, Ray Navarro, Hunter Reynolds, Jody Rhone, Julie Tolentino and David Wojnarowicz. Collaborating artists also represented in the archive include Donna Binder, David Bradshaw, Ana De Orbegoso, Martha Fleming & Lyne Lapointe, Diviana Ingravallo, Zoe Leonard, Anthony Viti and Michael Wakefield.
Iceberg's exhibition will include artworks and a rotating display of documents, ephemera and protest signage from this collective of artists practicing at the intersection of the HIV / AIDS crisis and the Culture Wars of the Bush era. A workstation in the gallery will be used in cataloging and digitizing the archive during the run of the show.
Equipped, created by Ray Navarro with assistance from Zoe Leonard, will be among the works exhibited. An image-text triptych in artist-designed frames, Equipped slyly mobilizes references to queer sex, AIDS medicine, and censored public speech. It was included in the 1990 PS 122 exhibition An Army of Lovers: Combatting AIDS, Homophobia, and Censorship, which opened on the day of Navarro's death. The elements of a large collage installation by David Wojnarowicz, also shown in the PS 122 exhibit before being dispersed into different collections, will be brought together for display at Iceberg for the first time in 25 years.
---
Ever have an artist that you thought was fun, fresh, interesting and smart? Someone you told all your friends & family about and thought was someone you could be interested in for their entire career? Then they move to a different city, make some money,  get a grant/scholarship, sudden increase in press or some other seemingly innocuous change at the time. Then almost overnight you don't know that person and the work is not just bad on it's own but seemingly worse for what it could have been?
I was told years ago for some Jasper Johns was kind of like that in many people's eyes (being a big fan myself I could kind of see it even though I still enjoyed the later work) but for me that person has always been Will Cotton.
I remember seeing video and photos from one of his first major shows back in 1999 and reading Mark Kostabi's article in Shout and thinking "I agree with Kostabi on something? This is a new feeling!". Will's Candyland Landscapes were unlike anything else being made at that time and were wonderful in their unabashed gluttony, scale, execution & humor. During a time when I had as much angst and gritty somberness/passive aggressive irony as any man could take durring the 90's I liked this idea of slick, fun and cranked up to 11 sensibility. Hoping like Chuck Close he would disasemble the formula over time into a more non-representational approach and I would get art I would want to do and see without having to do all that blasted hard work lol.
Will Cotton then it seemed to me, spent the summer of 2002 in Giverny, France, where he worked under a residency grant from the Monet Foundation and realized that women have these things called breasts, and they are beautiful and now that he has money the women who own these breasts will sit for him; he never looked back. Almost overnight the landscapes were gone, the witty humor melted and it was cotton-candy sky is the limit on cheesecake. Most recently you will see his latest work as the cover of Katy Perry's new album Teenage Dream.
In some other dimension of reality Will Cotton would have gone to an Analytical Cubism conference, fallen in love with geometric rhythm and not breasts but who am I kidding, "you gots to pay the bills somehow".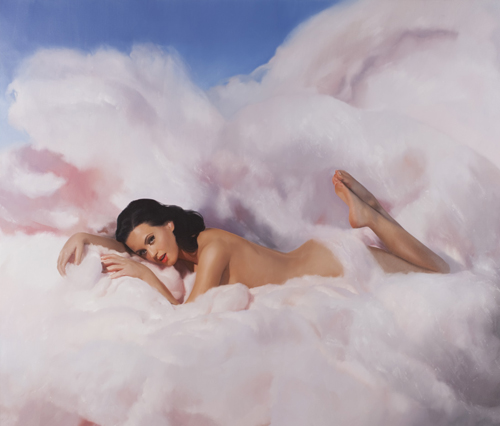 ---
In Other News.
The Museum of Science and Industry has a PR stunt underway where one person will have the chance to live in the museum 24/7 for a month with full access and receive $10,000. All they have to do is interact with the visitors, blog, tweet and generally promote the institution, not to mention stay sane. Sound great? Well if you do the math, that it's thirty 16 hour days of confined living; it equates to a 20$ an hour job. I guess it's not bad but being the unconventional event spokesperson for the museum, near constant walking, no personal internet & sleeping in the U-505 submarine or the coal mine might appeal to some but it looses the shine after a night or two for me. It will be interesting to see who they choose (want to lay odds its not a guy?) and how long it takes for that person to sour. Do I smell Bad at Sports office pool in the making? Some here think it is a great idea so keep reading I will try to keep tabs on this winner and how it goes :) read more here & here
Theft of a $55 million Vincent van Gogh painting at the Mohamed Mahmoud Khalil Museum in Cairo, Egypt prompts talk of increased security. I am sorry but with only seven out of 43 security cameras functioning and none of the alarms attached to the museum's paintings working adding a baby monitor would constitute increased security? read more here
Remember the guy who bought the Ansel Adams negatives for $45 and a few weeks back the grandson of Ansel, Matthew Adams badmouthed them saying something akin to that they were worthless without the hand of the Artist to burn the final image? Well now the trust representing the famed nature photographer filed a lawsuit to halt the sale of prints. read more here
Ed Marszewski—editor-publisher of Lumpen, festival host, gallerist, and general Chicago indie art world guy-around-town—has remodeled Kaplan's Liquors, the Bridgeport bar owned by his mother Maria Marszewski since 1986, and reopened it with the name Maria's Packaged Goods & Community Bar.
Maria's Packaged Goods & Community Bar
960 W 31st Street
Chicago, Illinois 60608
773.890-0588
www.communitybar.wordpress.com
---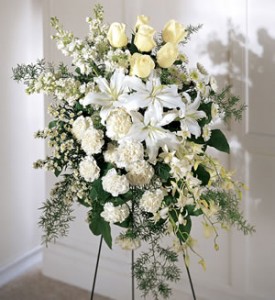 Yoko Ono while returning to Montreal on Tuesday to unveil an art exhibit celebrating the week 40 years ago she famously stayed in bed with her husband John Lennon in a hotel room high above downtown Montreal and slept in about peace died of massive trauma to the head when the "Yes Painting" complete with ladder & magnifying glass fell on her.
Ono was in the city for the anniversary of the 1969 bed-in, which is being marked by an exhibit at the Montreal Museum of Fine Arts, titled Imagine: The Peace Ballad of John & Yoko. The exhibit would have opened Thursday.
"Montreal means very much for me because it was a place where John and I created a very important statement," the 76-year-old artist told reporters at the museum on Tuesday right before saying "Oww oww that ladder is crushing my bones, get it off get it off, I have brittle bones from Coprophagia so this really hurts"
That went on for 30 minuets while local pedagogues and reporters documented and critiqued the latest and unbeknownst to them final performance art work by Ms. Ono.
Montreal's city coroner ruled that it was an accident but Mark Kostabi is wanted for questioning in relation to the event since as the Police Chief said:
"This seems like the kind of shameless promotional work that he would do" and followed up with "Plus I always wanted to meet him, I have one of his paintings over my desk, you know the one with the gray androgynous human figure in a empty room holding a odd but ironic object that fits nicely with the title, he's so handsome too."
Kostabi's lawyers have released a statement that he has a solid alibi since he has been in Rome for almost a decade doing nothing.
More to come as it unfolds this sad sad April 1st, 2009.
---