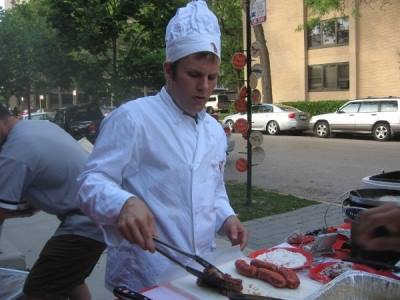 Kevin Jennings from Fryvalry III, Hyde Park Art Center, June 2009
Beloved father, husband, son, brother, artist, doorstop pioneer, deep fried meat master, incredibly skilled craftsman, personal hero, frequent collaborator and great friend Kevin Jennings passed away last week, he was 36.
Since receiving his MFA from UIC in 2004 Kevin's thoughtful and often provocative work, mostly sculptures, has been show at a variety of spaces including Slow, Second Bedroom, the Franklin, Terraformer, Heaven, 312, the MCA, Performa11, 1/Quarterly, C.O.M.A., VONZWECK, Hyde Park Art Center, D Gallery, INVISIBLE-EXPORTS, Experimental Station and others.
Kevin taught occasionally at UIC and SAIC but through his day job as the Instructional Lab Specialist for Studio Arts at UIC he trained, influenced, inspired and befriended a legion of artists.
A Memorial visitation will be held Wednesday, June 29, 2016 at the M J SUERTH FUNERAL HOME, 6754 N Northwest Hwy., Chicago from 3:00 pm – 9:00 pm.
---
1. Double Exposure at Roots & Culture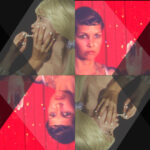 Work by Lyra Hill and Daviel Shy.
Roots & Culture is located at 1034 N. Milwaukee Ave. Screening Sunday at 7pm.
2. Visitation Rites III at The Franklin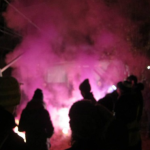 Work by Angie Evans, Phil Parcellano, Gwen Zabicki, Philip von Zweck, EC Brown, Vincent Dermody, Patrik Qvist, Irene Perez Gil, Catie Olson, Morgan Richardson, Kevin Jennings, Traci Hercher, Adam Farcus, Derek Weber, Bryan Volta, Brandon Alvendia, Jenyu Wang, Rebecca Beachy, Victoria Martinez, Dan Sullivan and Edra Soto.
The Franklin is located at 3522 W. Franklin Blvd. Reception Saturday at 6-10pm.
3. Try Youth As Youth at David Weinberg Photography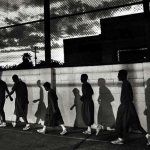 Work by Tirtza Even, Steve Davis, Steve Liss and Richard Ross.
David Weinberg Photography is located at 300 W. Superior St. Reception Friday at 5-8pm.
---
1. Nasa in the Hollow at PeregrineProgram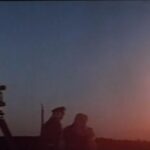 Work by Manuel Rodriguez and Kendall Babl.
PeregrineProgram is located at 3311 W. Carroll Ave. #119. Reception Sunday, 1-4pm.
2. Mathias Poledna at The Renaissance Society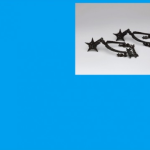 New commissioned works.
The Renaissance Society is located at 5811 S. Ellis Ave. Cobb Hall 418. Reception Sunday, 5-8pm.
3. Mend Thine Every Flaw at Heaven Gallery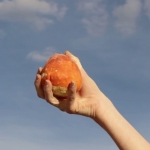 Work by Shawn Creeden, Marshall Elliot and Rachel Starbuck.
Heaven Gallery is located at 1550 N. Milwaukee Ave. Reception Friday, 7-10pm.
4. Everything is Text at Comfort Station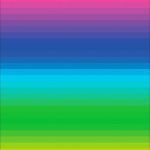 Work by Jon Chambers.
Comfort Station is located at 2579 N. Milwaukee Ave. Reception Saturday, 5-8pm.
5. Krampusnacht at Co-Prosperity Sphere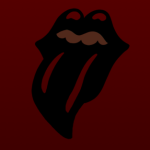 Work by Paul Nudd, Andrea Jablonski, Chris Hefner, Bruce Neal, Christopher Smith, Kevin Jennings, Stephanie Burke, Jeriah Hildwine, Sarah Leitten, Catie Olson, BJ Vogt, Matt Marsden, EC Brown, Justine Harlan, Sean DeSantis, Ryan Swain, George Edward Hurden IV, Nathan Case-McDonald and Meg Duguid.
Co-Prosperity Sphere is located at 3219 S. Morgan St. Reception Friday, 8pm-12am.
---
1. Various Fades at Johalla Projects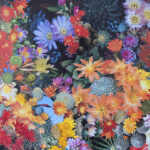 Work by Stephen Eichhorn.
Johalla Projects is located at 1821 W. Hubbard St. Reception is Friday, 7-10pm.
2. The Passenger at Aspect/Ratio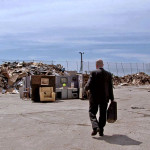 Work by Bryan Zanisnik.
Aspect/Ratio is located at 119 N. Peoria St. Reception is Friday, 5-8pm.
3. Burn It Down at Heaven Gallery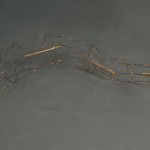 Work by Academy Records, Benjamin Zellmer Bellas, Judith Brotman, Ann Chen, Laura Davis, Meg Duguid, Jason Dunda, Andreas Fischer, Charles Fogarty, Jeffrey Grauel, John Henley, Andrew Holmquist, Carol Jackson, Kevin Jennings, Larry Lee, Jinn Bronwen Lee, Steve Reber, Daniel Schmid and Mindy Rose Schwartz.
Heaven Gallery is located at 1550 N. Milwaukee Ave. Reception is Friday, 7-11pm.
4. Universal Declaration of Infantile Anxiety Situations Reflected in the Creative Impulse at Gallery 400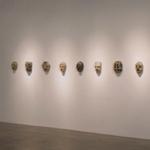 Work by the Los Angeles art collective My Barbarian.
Gallery 400 is located at 400 S. Peoria St. Reception is Friday, 5-8pm.
5. DESIRE(D) at Mana Contemporary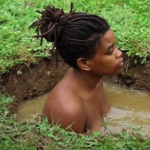 Work by the Industry of the Ordinary 2014 Summer School: Lucas Ballester, Tory Cheney, Allana Clarke, Andi L. Crist, Marlo Koch, Rian Lussier, Cynthia Post Hunt, Emma Saperstein, Emerson D'Artagnan Sigman and Valentina Vella.
Mana Contemporary is located at 2233 S Throop St. Reception is Friday, 7-10pm.
6. This May Have Happened at David Weinberg Photography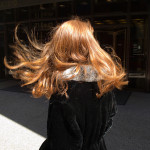 Work by Daniel W. Coburn, Susan Annable, Robert Shults, Matthieu Brouillard, Stacy Kranitz, Shannon Benine, Joey Potter, Paul Thulin, Elaine Miller, Larry Chait, Jessica Sladek, Eileen Keator, Amy Friend, Rachel Loischild, Joyce P. Lopez, Amy Becker, Kurt Simonson, Mateusz Sarello, Dan Streeting, Kevin E. Lyle, Matt Rahner, Ben Altman, Stefan Petranek, Lex Thompson, Amiko Wenjia Li, Cynthia Henebry and Jaclyn Wright.
David Weinberg Photography is located at 300 W. Superior St. Reception is Friday, 5-8pm.
7. Wolf Peach at Packer Schopf Gallery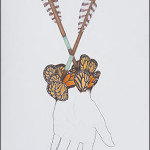 Work by Lauren Levato Coyne.
Packer Schopf Gallery is located at 942 W. Lake St. Reception is Friday, 6-9pm.
---
1. Placemakers Summit (Part 1 & Part 2) at Mana Contemporary Chicago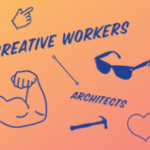 Part of VERSION14. Part 1 (Saturday) 1pm: Contested Territory with Multiuso, The Graffiti Institute and 96 Acres, 2pm: Tactical Urbanism 101 with Rik Adamski, 3pm: ArchiGO with Paul Durica and Nick Fraccaro, 4pm: A Free Frame with Robert Herbst, 5pm: Presentation TBA by Krisann Rehbein. Part 2 (Sunday) 1pm: Why Aren't We All Developers By Now? with Charles Vinz, 2pm: Wicker Park Bocce Club with Alex Gara, 3pm: Space-taking and place-making with Sean Starowitz, 4pm: Fertile Substrate: the down and dirty job of placemaking with Nance Klehm, 5 pm: Hypercities, Bangkok with Logan Bay.
Mana Contemporary Chicago is located at 2233 S. Throop St. Discussions 1-6pm Saturday and Sunday.
2. don't trust the floor at Slow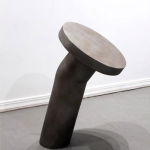 Work by Claire Ashley, Tony Balko, Meg Duguid, Jason Dunda, Max Byron Garett, Kevin Jennings, Chuck Jones, Julie Potratz, Rebecca Walz and Ryan Michael Pfeiffer.
Slow is located at 2153 W. 21st St. Reception Saturday 6-9pm.
3. So It Goes at Sunday Project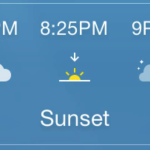 Work by Tim Mann, Ryan Nault, and Allison Wade.
Sunday Project is located at 1344 W. 18th Pl. #1F. Reception Sunday 3-6pm.
4. We do what we like and we like what we do at Western Exhibitions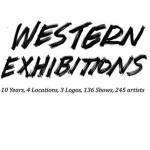 Work by Dan Attoe, Elijah Burgher, Lilli Carré, Ryan Travis Christian, Courttney Cooper, Nicholas Frank, Richard Hull, Dutes Miller, Rachel Niffenegger, Paul Nudd, Robyn O'Neil, Stan Shellabarger, Geoffrey Todd Smith, Deb Sokolow, and Ben Stone.
Western Exhibitions is located at 845 W. Washington Blvd. Reception Friday 5-8pm.
5. SOLO @ CIRCA at CircaModern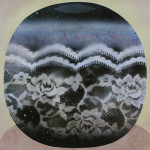 Work by Allison Reimus.
CircaModern is located at 1114 N. Ashland Ave. Reception Friday 5-9pm.
---