Given the post-holiday lull and the unusually inhospitable weather – see: 'polar vortex' – I've been pessimistic about going art foraging lately. Fortunately, during a recent day of hibernation I loaded up Werner Herzog's "Happy People" about residents of Siberia living in Neolithic conditions, and my post-holiday disenchantment melted away.
"If these people can make snowshoes from fallen fir trees and catch mink with snare traps, I can't complain about how long it takes the interior of my car to heat up." So vortex be damned I drove to Milwaukee to attend the opening of Gavin Brown's exhibition at the Green Gallery.
Normally I wouldn't frontload a review with biographical information offering details of the artist's day job, but in some cases, ignoring such information is an even greater distraction than the alternative. Like when Jay Z went on his performance art jag. If you reviewed "Picasso Baby" without recognizing Him, the all-out genuflection of the art world in those ridiculous videos would seem especially absurd. Or when Dylan had his show at Gagosian, they had to begin the publicity release with an acknowledgement of his cultural significance outside the painting world if only to pacify the elephant in the room.
This is the case, if to a slightly lesser degree, with impresario, gallerist, taste-maker, and now artist, Gavin Brown, whose show, (which seems eponymously titled, though might not actually have a proper name??) runs through March 2. For someone crossing over, Brown appears to have a genuine sensitivity to the psychological possibilities of video. Though his installation is demonstrative and dramatic, it is deftly paced and masterfully controlled. "Gavin Brown," or whatever the show is called, is a subtle journey that leaves a far less subtle psychic residue.
But to get this resounding impact, one needs to bathe in his work without distraction. This happened to be an impossibility at the opening of the show, when the gallery teemed with revelers, forced inside by extreme cold. The installation features two independent projections: one on the shortest wall of the triangular interior, and another that 360's the gallery like a lighthouse beacon at about eye-level. This, along with its shrill soundtrack of screaming and pulsating alarms, made it impossible to totally escape the presence of the work at the opening, though visitors using the show as a social engagement tried anyway.
The Green Gallery's John Riepenhoff speculated that the clumsy Beckett-esque interaction with the audience might have been intentional, symbolic of the artist's own relationship between viewers and makers. To what degree this is purposeful, it happens to be an incredibly generous metaphor.
A review by Michael Horne in Milwaukee's, Third Coast Daily corroborates the tenor of the evening.
"At one point the projection was accompanied by many, many minutes of fire alarms or smoke detector signals, a bit hard on the ears in the whitebox gallery. People of a certain height (4'-7'') might also find the harsh glare of the rotating projector's lens a bit hard on the eyes as well…But this mattered not to the mostly young and enthusiastic audience. Plus, for escape, the back room of the gallery offered a sparse gathering space for networking, conversation and carbonated beverages."
More impressive than any statement about the awkward relationship between opening receptions and ideal art viewing, is the full, unadulterated experience of Brown's work, an opportunity I had several days later when I returned to the empty gallery.
One is prone, even if a veteran of non-narrative video art, to search for continuity. Even moreso in Brown's piece, as each of the videos is comprised of panning shots of a single domestic interior. A somewhat distressed woman's voice initiates the disquieting experience to come. One naturally assumes the perspective of this invisible presence and inhabits her throughout.
If the opening was a real model Panopticon, the projector chasing imprisoned spectators around an actual enclosure, the piece without an audience is a virtual prison, the viewer trapped and becoming ever more paranoid with each revolution of the swiveling projector.
One might call it suspense, but there's nothing building or changing. Besides a book whose cover reads "Keep Calm and Good Luck," and some devotional statues that might be on lookout, there's no sign of anything but comfort and safety. But the point of view and the scanning motion, that is, the form of the piece, does what one might normally expect from content. What one expects is some kind of a problem. Some kind of disruption. We grow fearful of what's outside. When an occasional car rolls up the streets outside the house, it feels sinister and phobic.
What is the relationship between the two shots? They're of the same prosaic interior, so one can't help but toggle nervously between the two searching for a sign of incongruity, which, in this context, would be problematic. This creation of this context is Brown's achievement. Why not expect a welcome guest? Why not a surprise birthday party or children coming from playing outside?
Because we assume the camera's point-of-view, which is scanning, not looking. And it feels defensive, so we feel paranoid.
Ten minutes in, the persistent continuity is finally broken on the main wall by a series of close-ups: a locked window; a staircase; an airvent; a leaking hot water faucet. Each is accompanied by its own irritating alarm sound. With the broken silence, anxiety redlines to the point that one locks up and comes to, finally resetting and reorienting with the real interior. The one that's been built out to hide any trace of natural light or hint of the outside world. The one that feels like a bunker that is closing in. And one wants out. At least I wanted out.
Out where it was 4 degrees and nearly as oppressive.
I don't know how many strata of meta Gavin Brown intentionally planned on laying down, but they worked to great effect, getting me just a few steps short of cabin fever.
Not a bad first effort for someone best known for showing other peoples' art.
---
Audio clip: Adobe Flash Player (version 9 or above) is required to play this audio clip. Download the latest version here. You also need to have JavaScript enabled in your browser.
This week: Bad at Sports changes in to 88.5 "the shack" for NADA Miami where we were kindly and patiently hosted by Ox-Bow and Jonas Sebura and Alex Gartelmann (who let us set up our lunacy in their sculptural installation).
We talk to John Riepenhoff, artist, gallerist, awesome person (who has work in a show at Western Exhibitions opening this Friday).
Then Art Practical sums up the fair(s) and Patricia expresses her desire to cross genre to breed with a sandwich. Which is odd in that early in the show, and uknown to Patricia, Richard expresses the crushing sadness caused by the loss of a sandwich when Abu's on Farwell changed owners and became awful.
This show is a fucking masterpiece, stop reading this and listen.
---
1. Body Tempest at Fill in the Blank Gallery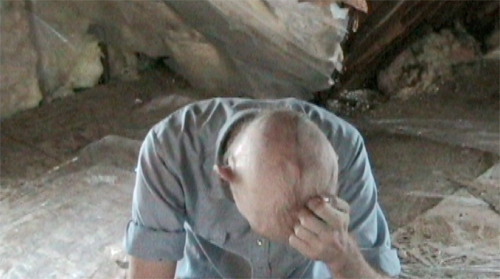 A video installation by Allen Killian-Moore based on the life of Levi Nies.
Fill in the Blank Gallery is located at 5038 N. Lincoln Ave. Reception is Friday from 7-11pm.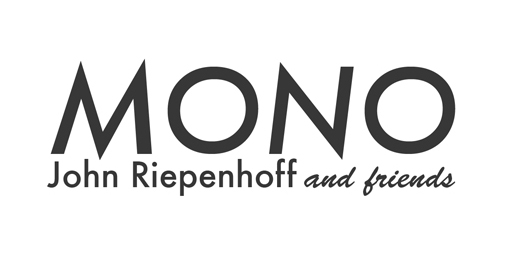 A group show of John Riepenhoff and friends, organized by Riepenhoff.
Peregrineprogram is located at 500 W. Cermak Rd., #727. Reception is Saturday from 3-6pm.
3. I am Not Superstitious at LVL3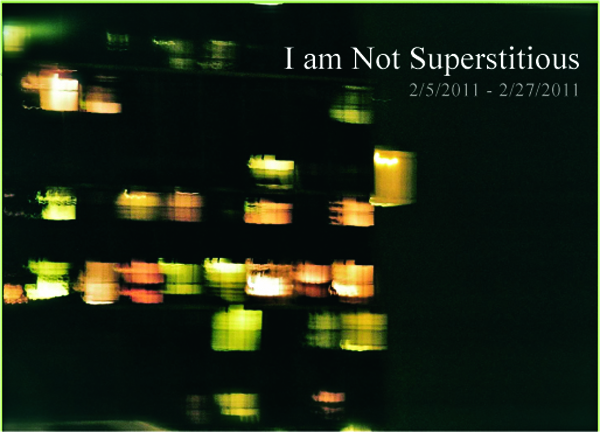 Featuring the work of work by Ben Driggs, Veronica Rafael and Hans Peter Sundquist.
LVL3 is located at 1452 N Milwaukee Ave, #3. Reception is Saturday from 6-10pm.
4. Winter Experiment at moniquemeloche
Artist talk with Anna Shteynshleyger and Andreas Waldburg-Wolfegg
moniquemeloche is located at 2154 W Division St. Artist talk begins at 1pm.
5. Chris Naka and Min Song at Julius Cæsar
Works by Chris Naka and Min Song
Julius Cæsar is located at 3144 W Carroll Ave, 2G. Reception is Sunday from 1-4pm.
---
1. Pleasures and Pursuits in Georgian England at Northwestern University Block Museum of Art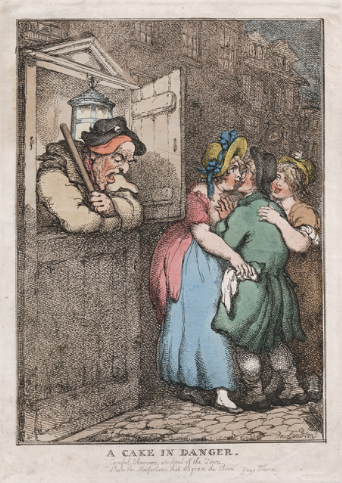 Work by Thomas Rowlandson.
Northwestern University Block Museum of Art is located at 40 Arts Circle Dr. Exhibition begins Friday.
Work by Nicholas Knight.
65Grand is located at 1369 W. Grand Ave. Reception is Friday from 7-10pm.
3. Heads on Poles at Western Exhibitions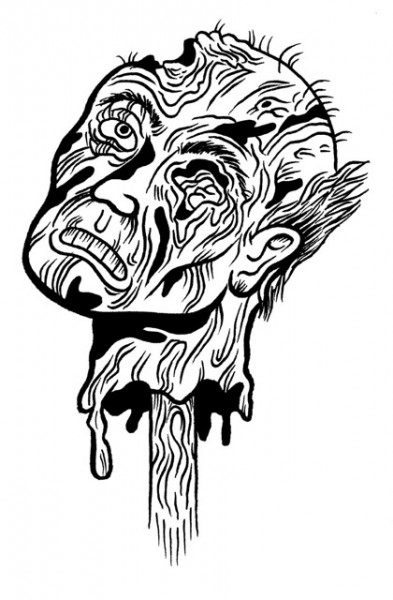 Work by Mike Andrews, Ali Bailey, Jason Robert Bell & Marni Kotak, Nick Black, Daniel Bruttig, Andrew Burkholder, Lilli Carré, Joseph Cassan, Mariano Chavez, Ryan Travis Christian, Vincent Como, Bruce Conkle, Jean-Louis Costes, Vincent Dermody, Mike Diana, Edie Fake, Scott Fife, R.E.H. Gordon, John Hankiewicz, Keith Herzik, Carol Jackson, Bob Jones, Chris Kerr, David Leggett, Mike Lopez, Teena McClelland, Dutes Miller, Miller & Shellabarger, Joe Miller, Andy Moore, Max Morris, Rachel Niffenegger, William J. O'Brien, Onsmith, David Paleo, John Parot, Michael Rea, Tyson Reeder, Dan Rhodehamel, Bruno Richard, John Riepenhoff, Kristen Romaniszak, Steve Ruiz, David Sandlin, Mike Schuh, Mindy Rose Schwartz, David Shrigley, Edith Sloat & Sophie Greenstalk, Edra Soto, Ryan Standfest, William Staples, Ben Stone, Bill Thelen, Jeremy Tinder, Sean Townley, Jim Trainor, Anne Van der Linden, Jason Villegas, Sarah Beth Woods, and Aaron Wrinkle.
Western Exhibitions is located at 119 N. Peoria St., suite 2A. Reception is Friday from 5-8pm.
4. He Opened Up Somewhere Along the Eastern Shore at iceberg projects
Work by Jason Hanasik.
iceberg projects is located at 7714 N Sheridan Rd. Reception is Saturday from 6-9pm.
5. Oooopa! at Johalla Projects
Work by Sean Fader.
Johalla Projects is located at 1561 N Milwaukee Ave. Reception is Sunday from 7-11pm.
---
Our latest "Centerfield" column is up on art:21 blog. This week, Martine Syms interviews John Riepenhoff of Milwaukee's The Green Gallery. An excerpt follows; read the full post over at art:21 blog.
In his artist statement for a recent exhibition at the Institute of Visual Arts, John Riepenhoff used Colby cheese to make a comment on regionalism. His bio describes him as an "artist, curator, gallery director, art fair co-organizer and inventor of artistic platforms for the expression on others." Although it may sound like hyperbole, all of those titles accurately define the multifaceted practice of the Milwaukee-based creative. I first encountered John at the 2006 Milwaukee International Art Fair, where I had the honor of working the Ooga Booga booth. I was stunned that John and his collaborators had managed to gather The Suburban, Gavin Brown's enterprise, White Columns, CANADA, Karma International, and more in the community center/bar/bowling alley of the Polish Falcons Beer Hall. I distinctly remember the after party: Spencer Sweeney was DJ-ing and I was dancing on a spaceship with artists from Oslo, New York, and Iowa City. It remains my most favorable art fair experience. Since 2004, John has run The Green Gallery, which offers an innovative program of fun, rigorous artwork. I've exhibited alongside John, worked with him at The Green Gallery, constructed booths with him for 12+ hours at the Swiss Institute, and long admired his work. As he's simultaneously winding down from participation in the NADA Art Fair in Miami and gearing up for his forthcoming exhibition at Peregrine Program in Chicago, I thought it would be fitting to talk with John about being an artist/curator/gallery director/art fair co-organizer/inventor in the Midwest (and beyond).
---