Happy New Year! I have scoured the Internets for you, which included twitter, and look what the cat dragged in. Jason Lazarus+Photography+Johalla Projects = all kinds of awesome.
Information below. Good luck!
Filter Photo Festival is pleased to announce an open call for photographic work for a juried exhibition, "Archetype Drift." Filter's 4th juried exhibition will run concurrently with the Society for Photographic Education's (SPE) 2013 National Conference. The exhibition will be held at Johalla Projects, a gallery located in Chicago's West Town neighborhood, and will run from March 4th – March 23rd, with an opening reception on March 6th. Archetype Drift will be juried by artist, curator, writer, and educator Jason Lazarus.
Dates
February 4th: Deadline for submissions
Mid-February: Entrants are notified of juror's decision
March 4th: Exhibition opens
March 6th: Opening reception
March 23rd: Exhibition closes
Theme: Archetype Drift
"The illiterate of the future will be the person ignorant of the use of the camera as well as the pen." -Laszlo Moholy-Nagy
Photography can be a painful mirror.
Because of its illustrative tendencies and mnemonic capacities, photography enables us to tell the stories we want to tell with a hammer that is the frame. What happens when the medium gets in the way of the most important narratives?
Photography can be a seductive enabler that, at its worst, allows us to fetishize, beautify, and conduct shallow investigations. Meanwhile, paradigmatic changes in history and culture metastasize alongside new technological ways to make, edit, and distribute images. Are photographers pushing envelopes of meaning and relevance? Are they even keeping pace?
With the ubiquity of images high and low, how does an image-maker create cultural value in 2013?
Archetype Drift is a call for new methods of photographic making, editing, and presentation.  It is a call for risk taking, chance operations, relabeling, and letting go of the comfortable.  It is in itself an experiment and a (momentary) mirror.
http://www.filterfestival.com/archetype-drift-juried-exhibition/
---
Audio clip: Adobe Flash Player (version 9 or above) is required to play this audio clip. Download the latest version here. You also need to have JavaScript enabled in your browser.
XXXX Please Note Chicago, this is your last week to get over to Janice Kerbel's show at the Arts Club. Get over there.
This week: We talk to Jason Lazarus and Sofia Leiby about their project Chicago Artist Writers and following we talk to Janice Kerbel who has the exhibition running at the Arts Club for Chicago through the 21st.
XXXX On the other hand your relationship with Chicago Artist Writer is just beginning. http://chicagoartistwriters.blogspot.com/
---
1. Heaven Gallery's Twelve Year Anniversary Exhibition at Heaven Gallery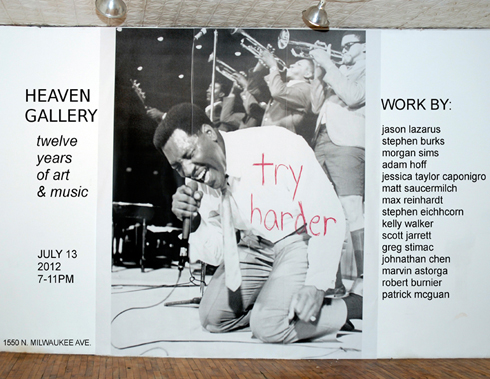 Work by Marvin Astorga, Jason Lazarus, Stephen Burks, Max Reinhardt, Robert Burnier, Matt Sauermilch, Jessica Taylor Caponigro, Morgan Sims, Stephen Eichhorn, Greg Stimac, Adam Hoff, Kelly Walker, and Scott Jarrett.
Heaven Gallery is located at 1550 N. Milwaukee Ave. 2nd Fl. Reception Friday, 7-11pm.
2. Nowhere Woods at Chicago Printmakers Collaborative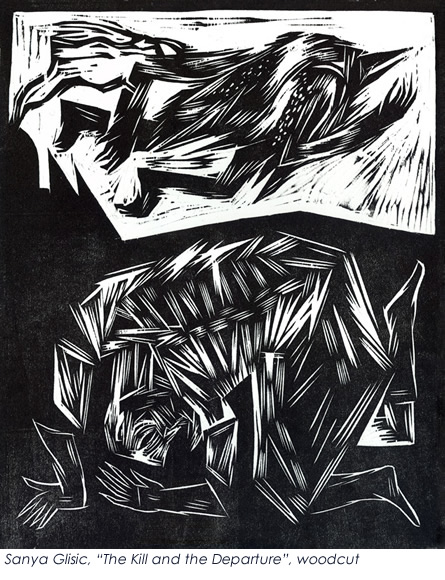 Work by Sanya Glisic.
Chicago Printmakers Collaborative is located at 4642 N. Western Ave. Reception Saturday, 5-8pm.
3. Installed at Catherine Edelman Gallery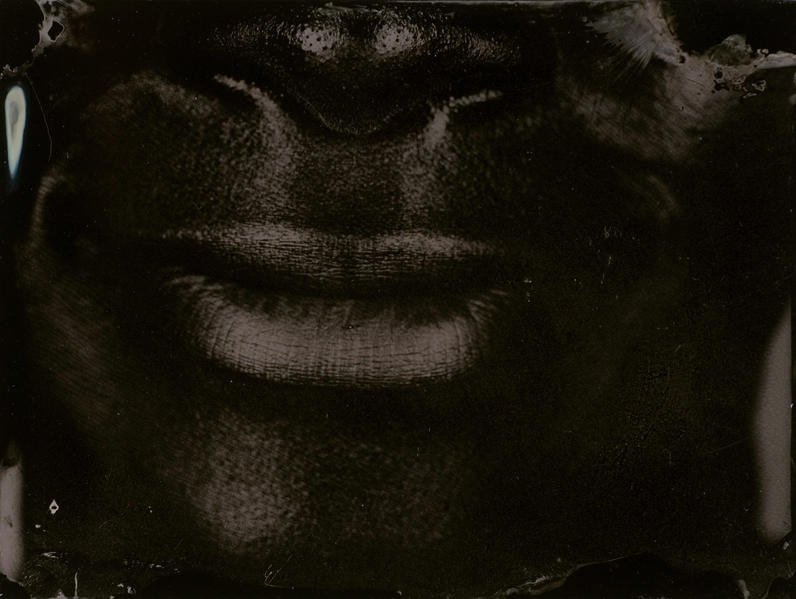 Work by Keliy Anderson-Staley, John Cyr, Elizabeth Ernst, Myra Greene, and Gregory Scott.
Catherine Edelman Gallery is located at 300 W. Superior St. Reception Friday, 5-8pm.
4. Slumscapes at Bert Green Fine Art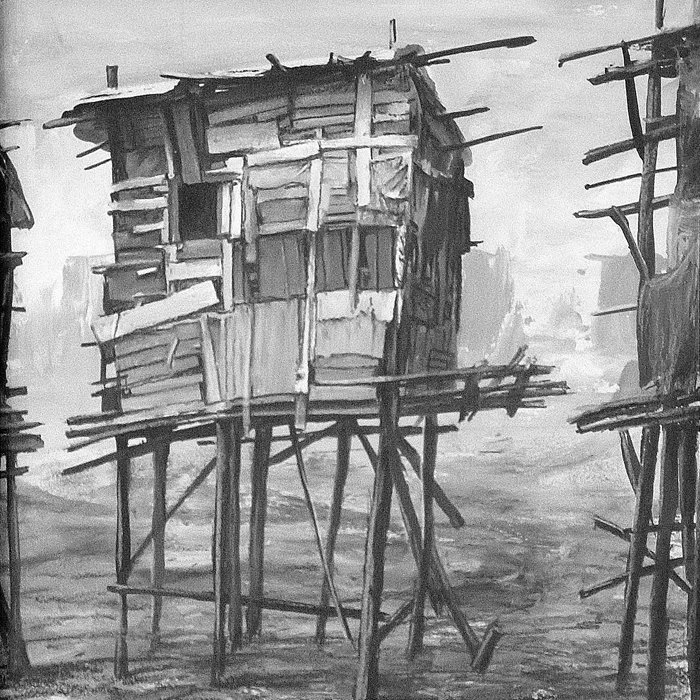 Work by Jeff Gillette.
Bert Green Fine Art is located at 8 S. Michigan Ave. Suite 1220. Reception Saturday, 4-7pm.
5. Un Body at Happy Dog Gallery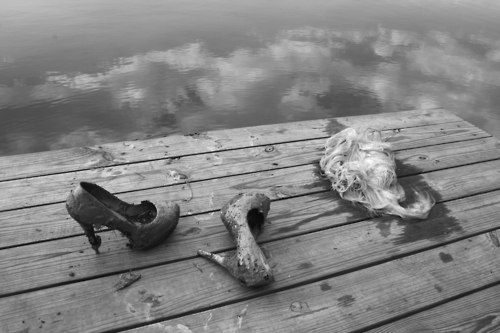 Work by Young Joon Kwak and Josh Minkus.
Happy Dog Gallery is located at 1542 N. Milwaukee Ave. 2nd fl. Reception Friday, 6-10pm.
---
1. Archival Impulse at Gallery 400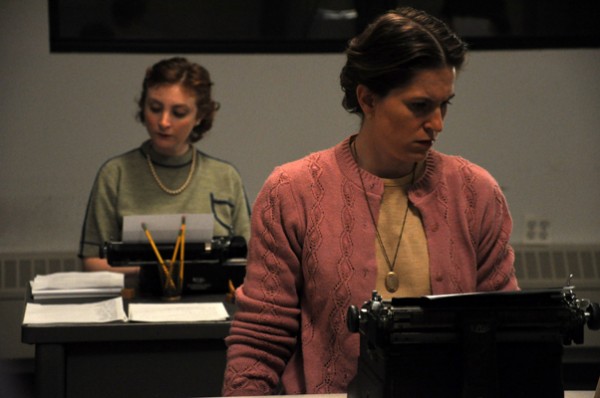 Work by  The Alliance of Pentaphilic Curators (Jason Dunda and Teena McClelland), John Arndt, Conrad Bakker, Dexter Sinister, Christa Donner, Kota Ezawa, Edie Fake, Eric Fleischauer, Stephen Lapthisophon, Jason Lazarus, Dani Leventhal, Aspen Mays, Mary Patten, Jenny Perlin, Public Collectors, Jason Salavon, Paul Lloyd Sargent, Cauleen Smith, Edra Soto, Stephanie Syjuco, Sergio Vega, and Philip von Zweck.
Gallery 400, 400 S. Peoria St. Reception Friday, 5-8pm.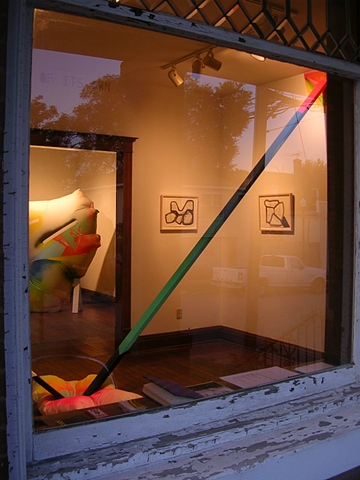 Work by Tom Burtonwood, Holly Holmes, and James Jankowiak.
SideCar, 411 Huehn St, Hammond, IN. Reception Saturday, 5-10pm.
3. A Paler Shade of Yellow at Kirk's Apartment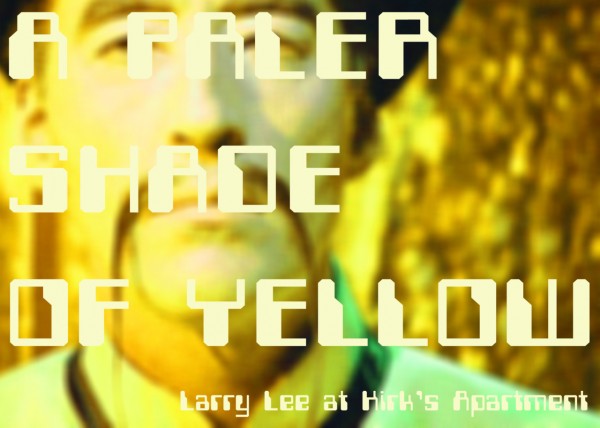 Work by  Larry Lee
Kirk's Apartment, 3710 N Marshfield. Reception Friday, 6-9pm.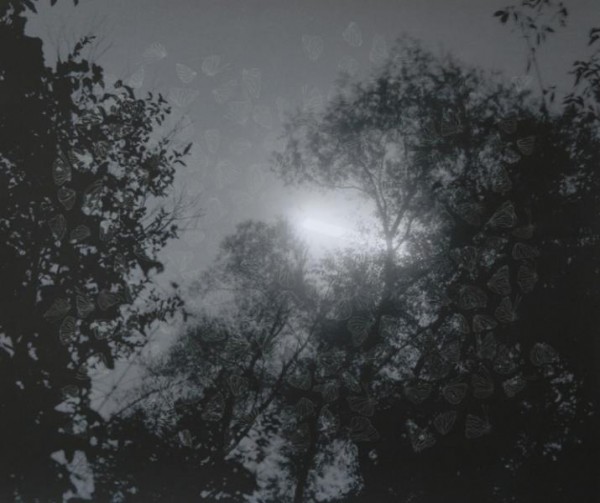 Work by Liz McCarthy.
ACRE Projects, 1913 W 17th St. Reception Sunday, 4-8pm.
5. Dirty! Dirty! Dirty! of Playboys, Pigs, and Penthouse Paupers: AN AMERICAN TALE OF SEX AND WONDER at The Renaissance Society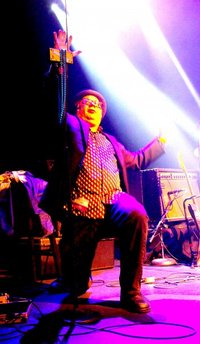 Reading by Mike Edison.
The Renaissance Society, 5811 S. Ellis Ave, Cobb Hall Room 307. Reading begins at 2pm.
---
GUEST POST BY RACHEL MASON
*Note: New York-based sculptor and performer Rachel Mason recently completed a guest-blogging stint at Art21 Blog. Her run there is over, but Rachel enjoyed the process of blogging so much that she asked us if she could contribute a few guest posts to Bad at Sports. We're thrilled to be able to host Rachel's writings for the next few weeks. First up: her interview with Chicago-based performer and Joan of Arc frontsman Tim Kinsella.
I met Tim Kinsella at an art show which was more like a festival organized by the brilliant photographer and artist Jason Lazarus. The show was called "Hang in There."  In addition to a huge show of artists, there were really great bands from Chicago on the bill and I was excited to be able to have a piece in the show and to play. I loved the idea of a motivational show… maybe in contrast to a motivational speech… but really to also just be a playful way to bring people together and do something celebratory in the midst of a pretty uncelebratory moment- I thought it was brilliant- and very much in line with Jason Lazarus's expansive practice with collaborations. (One of the best things I've read about Jason and this project was actually, maybe not surprisingly written by Tim).
Joan of Arc is a band I listened to and loved for years, but hadn't actually admittedly stayed very current with. So I was amazed to see them on the bill and happy that they were still playing shows and totally curious to see what they'd play at a show at Co-Prosperity Sphere. They have a solid track record of producing unexpected surprises, and Tim Kinsella is the cult hero frontman who also is also a poetic anti-hero- and whose lyrics reflect a cavalier silliness which is part of what makes them so relentlessly fun…. (A song on their recent album is called "I Saw the Messed Blinds of My Generation").
The place was insanely packed and I really didn't want to venture in but then I saw them get started and I tried to make my way… they were playing the classic intro riff of Queen's Under Pressure. Cool! How random! Whats it going to lead into? But then the bars just continued, and continued, and continued… wow, a full minute… two minutes… three minutes… ten minutes…!! Fifteen… Twenty!! (dum dum dum da da dum dum…).
My experience went from excitement to nervousness to boredom to anxiety to excitement again. The song was actually creating pressure… I began studying the crowd because at that point, it was as much an action- in -space as it was a rock show… It was a performance piece.. it was Bruce Nauman leaning into the corner a thousand times… It was as much a let down as a feeling of blowing into a balloon with the air getting caught about halfway and just holding it there.. not deflating or inflating really… kind of seemed like a zen meditation.. but I realized also the musical athleticism of the repetition. Its not easy to play consistently the same notes for a half hour… and I ended up being highly aware of my self standing there… and then suddenly jerked back into the reality that I had to perform… I realized I didn't know where my guitar was, and I also realized..oh great…. It's my turn… and I'm going to be performing for Joan of Arc…eek… and they just did 30 minutes of a Queen riff… In a daze, suddenly they were done, and dismantled their gear and I started stressing out about my guitar… when someone suggested asking Joan of Arc, Tim in particular if we could use his… and before I knew it Tim Kinsella had lent me his guitar and I was getting it all plugged in- and then I played and he said something really nice about my set- and a few hours later I had the thought… it was a huge blur- but then wow… that was gracious of him to let me use his guitar- I would have been screwed if he didn't… and it kind of weirdly matched the dress I was wearing… Well it was a beautiful guitar…but heavy. Mine is a lot lighter.
Where's this whole intro going… ? Well, I went to see them play in New york a month after the show in Chicago and I noticed at the merch table along with all the records and CD's, a pale yellow book. Wait, Tim wrote a book…? Oh, wow, he wrote a book. Fiction. He does performance, he writes books, he plays music in like a million projects. This human is my hero….
I saw him standing there and I wanted to get something and I said, what should I get? And he said, "get the book." I didn't have anymore cash…. but later I ordered it on Amazon and (as I'm a super dyslexically slow reader.. hoping to have it read by the time I write this… but no…) I've been falling fully into a strange world of the sad and irritable characters who I'm thoroughly enjoying getting to know in The Karaoke Singer's Guide To Self Defense….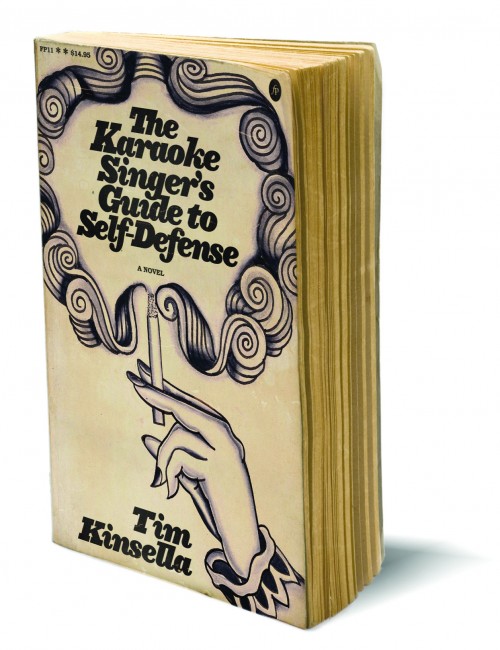 Now with that rambling introduction to Tim Kinsella, the generous rocker, the performance artist (he just did another piece at Andrew Rafacz Gallery) and the author I will lead into the questions he answered for me. Thank you Tim!
Rachel Mason:Â What was it like to write a book… like how is it different from writing a song..?
Tim Kinsella:Â The process is very similar for me at the moment – I'm just finishing a first draft of a second novel – in that it's a compulsive urge in the same way that songwriting used to be for me. Presently, I'm so burned out on music, I couldn't imagine what it would take for me to write a song. I've written and been a part of a few longer, conceptual pieces of music in the last year. But actually writing a song doesn't interest me at all right now. I have some friends waiting on me and I just can not summon the will.
And so I never could've written the novel if I had never written songs. A lot of the skills one picks up from writing songs were applied – a sense of dynamics and flow, density and space. But obviously it's a lot more to hold in your head all at once. So pacing is a lot trickier. But the ability, that balancing act, to proceed while also not squashing this fragile thing by getting all worked up layering it with your self-conscious intentions or hopes for what it will be – applying the force of routine or discipline while also holding back enough to let the thing emerge as it needs to – those are subtle necessities I learned from songwriting.
RM:Â Did you know that you were definitely going to write a full novel or did it just start off as a smaller work that then grew into it…?
TK:Â No, I was well into it, maybe 150 pages, before it sort of dawned on me what it was becoming. I just knew that I was enjoying writing. I knew that I not only enjoyed the process and getting swept up in momentum and looking back over it and finding surprises and sculpting it in strange ways – but it felt necessary as much as it felt enjoyable. It was almost like I couldn't help it. I was irritable (as I generally remain) whenever I was forced to step away from writing. But I never thought about what it was or might become as a sum. I was simply invested in the process for a long while before I looked back over it and recognized the next step would be drawing some path through these scattered pieces to connect them. So at that point I began plotting and charting and building prepositional bridges. And that was fun puzzle-making. It's funny how everything you try seems barely wrong until you end up at the solution that seems inevitable.
RM:Â Were there any actual events that inspired parts of the story?
TK:Â Eh, I have witnessed and been party to loss and shame and hurt and regret. The circumstances of my own life and those of the book have very little in common, probably no more- or less-so than any other adult has suffered. The book is about a lot of common problems and how they compound and amplify and how coping becomes a routine. I realize that's vague, Â and maybe the book really is that much of a sprawling mess. But the events of the book occupy a very small ratio of even what I hope is present to propel a reader forward. There are few, if any, events. So yes, what is there is directly based on my experience of the world and it is splintered through many voices, each of which I feel tender towards and ashamed by their behavior at times. But there's nothing about it that one would call "autobiography."
RM: How was the recent tour? I saw the pictures- it looked super fun. Anything really strange or funny happen on the tour..?
TK: I think it's fair to say that I am not dispositionally-suited for touring. However, it's tough to state that and not feel like a jerk because in a lot of ways – especially to people that never have toured and long to travel – it appears to be some kind of freedom. And so I feel rude deflating anyone's illusions. I like playing music very much. But for me, personally, touring is by no means The Dream Job. Priceline helps, but I would much rather never leave Chicago city limits if I didn't have to. Mostly tour feels like 23 wasted hours a day to me. But whatever, I'm done with it for at least a year or so, and then we'll see.
********
Rachel Mason's work has been shown at the Detroit Museum of Contemporary Art; the School of the Art Institute of Chicago; the Henry Art Gallery in Seattle; the James Gallery at CUNY; the University Art Museum in Buffalo; the Sculpture Center in New York; Andrew Rafacz Gallery; Marginal Utility Gallery; The Hessel Museum of Art at CCS Bard and at Occidental College. She has performed at venues that include the Kunsthalle Zurich; the Museum of Contemporary Art Detroit; The New Museum; Park Avenue Armory; Club Tonic; Art in General; La Mama; Galapagos; Dixon Place; and Empac Center for Performance in Troy. She has written and recorded hundreds of original songs and performs large scale experimental plays involving dancers, musicians and other artists with her band and theater troupe Little Band of Sailors. Rachel has been featured in publications that include the New York Times; the Village Voice; the Los Angeles Times; Flash Art; Art in America; Art News; and Artforum.
---