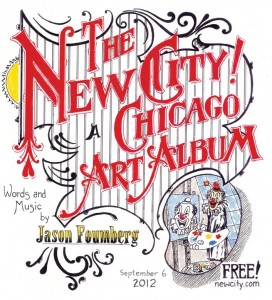 1. Hello. First of all, New City is just going to hand you, fellow artist a ton of real estate. Are you ready? In other words, do you want to hijack a newspaper? The one catch — the deadline is tomorrow, so get busy:
We are seeking proposals from Chicago-based artists who want to take advantage of our distribution stream—30,000 copies circulated across 900+ locations throughout Chicago—and who will make the most of our magazine format. This is for the September 5 issue, the big gallery opening weekend, so all eyes will be on your art! – See more here.
2. Bad at Sports' retweeted this from @collegeart: Deadline for applying to the CAA International Travel Grant Program extended to Friday, August 23!
The CAA International Travel Grant Program, generously supported by the Getty Foundation, provides funding to twenty art historians, museum curators, and artists who teach art history to attend the 102nd Annual Conference, taking place February 12–15, 2014, in Chicago. The grant covers travel expenses, hotel accommodations, per diems, conference registrations, and one-year CAA memberships. For 2014, CAA will offer a one-day preconference meeting on February 11 for grant recipients to present and discuss their common professional interests and issues. Details on that here.

3. Program Director position opens up in NYC at Resource Generations. Applications due by or before August 22nd.
The Program Director reports to the Executive Director of Resource Generation. The key role of the Program Director is to ensure that the programs of RG are furthering the general mission and specific initiatives (ie, racial justice, campaign for tax justice) of the organization. They are also responsible for supporting and supervising other members of the program team, as individuals and as a cohesive group, and ensuring that member-leaders are being developed to lead in and out of RG. Seeking someone based in, or willing to relocate to, New York City. More info here.

4. Fringe Arts Bath has opportunities for aspiring curators. Deadline 18th October 2013
Fringe Arts Bath has opportunities for aspiring curators to devise and organise a show as part of the FaB festival 2014. We are looking for challenging and fresh concepts; FaB is a good test-bed for the new, wonderful and sometimes odd. We are open to suggestions and encourage you to think outside the box! FaB curators' shows can include: performance, intervention, installation, multi-media and video work, photography, drawing, painting, sculpture and all disciplines in between. Submit a 500 word proposal detailing the underpinning themes with supporting images (optional) and CV, all formatted as PDF or Word Doc. Check it out: www.fringeartsbath.co.uk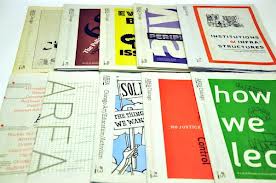 5. AREA Chicago proposal due September 1st:
2012 Propeller Awardee AREA Chicago is a community publication that supports Chicago-based social justice practices and struggles. AREA is a space that brings together Art, Research, Education and Activism to create relationships across the boundaries that segregate our city and our minds. Our next issue will be called Kids! In this issue, we want to explore how our society defines what it means to be a child, how kids participate in the world, and what it means to be growing up in Chicago. We want to see how children and adults come together to challenge "mainstream" understandings to build more just communities and relationships. We welcome proposals from all age groups for our web and print publications. Our emphasis is on local practices that engage with the social, political and cultural dimensions of the topics we are exploring.
---