Guest post by Lise Haller Baggesen
IN THE YEAR OF THE SCAVENGER, THE SEASON OF THE BITCH…
… in the fossil fueled states of American gloom and doom, we are headed south on LSD, a donnerwetter looming on the horizon as a tic in the corner of our left eye. Shot-size raindrops splatter against the wind-shield from the sky turning from gunmetal grey to violaceous to petroleum green behind the silhouetted skyscrapers, swaying gently in the balmy November breeze as the wind picks up and a tornado warning ticks in on the mobile device, interrupting Kanye West suggesting that this would be a beautiful day for  jumping out the window/letting everything go/letting everything go…
Indeed it is a beautiful day!
This apocalyptic weather, reminding us that the doomsday prophets were probably  right, that this is not the 11th hour, that we are already fashionably late, makes it the perfect day for checking out a couple of shows in Chicagoland contemplating our species' self-destructive impulse.
Hamza Walker's modern day vanity Suicide Narcissus at the Renaissance society reads like a visit to the men's department at Barney's: tight and tasteful grey-tones with a splash of lush jungle green thrown in. Not unlike, in fact, its 17th century's Dutch counterparts careful rendition of bridles and soap-bubbles, tulips and skulls, reminding us that the world is forever coming to an end.
The super symmetrical show is arranged on both sides of a corridor leading up to Katie Paterson's All the Dead Stars, a map of said stars corresponding to the place on earth from where they were discovered laser etched into a matte black anodized aluminum sheet, creating an eerie map resembling a burnt out earth as observed from space. Observation posts glow-in-the-dark with the half-life luminescence of radioactive material, our radio signals still on their way to infinity and beyond long after we're gone. From here we can turn left or right (or right and three quarters or maybe not quite) but either route will coil back on itself into a cul-de-sac, a dead end from where we can only retreat the way we came.
Each of the works in the show display the mechanics and dialectics of their creation in plain view, if not front and center to our reading of the works, like the endlessly similar variations of rope, pulley and mirror of Thomas Baumann's perpetuum mobile Tau Sling or the dead pan unedited single channel registration of Nicole Six and Paul Petritsch' Spatial Intervention, showing a lone figure hacking his way through the ice, in a circle surrounding himself. Not really sure if this unromantic reference to Kaspar Davids Friedrich's Eismeer (the Sea of Ice from 1824), is going anywhere outside of its own hermetic picture plane, but whether we are witnessing a painfully slow suicide attempt here, or just some Sisyphus slow-motion slapstick, as a viewer you feel as frozen in time as the lonely man on the ice.
The row of vitrines that make up Harris Epaminonda and Daniel Gustav Cramer's Infinite Library display a collection of reappropriated books -by the looks of it European post war encyclopedias and reference books with faded color reproductions of artworks and plants, painted over with geometrical figures that seem to suggest some obsolete world order, while Lucy Skaer's Leviathan's Edge, a whale skeleton boxed in a drywall space, opened up in three narrow slits, through which we can only partially admire the brittle grandeur of the beastly remains would not be out of place in a gentlemen's explorers club, that other society, where adventurers who come back to tell the tale can compare their booty- Jolly good!
In a darkened cinema space, similar to a home entertainment den, Daniel Steegmann Mangrane's 16mm, 2009-2011 the exhibitions only truly juicy work, is contained -as if its lush Amazonian green would otherwise spill out and contaminate the rest of the show in a toxic spill of unbridled fertility. Like decorative kale in a millionaire's front yard its nutritious value is rendered void, and we are left with eye candy. This is our reward. The five minute 16mm film loop leaves us ample time to contemplate the cable running near the top of the picture frame along which the camera pulls itself still further in to the heart of darkness, the whirring of the projector behind us competing with the dense cacophony of jungle sounds on the soundtrack of the projection before us, until the movie without further ado comes to a dead stop and the screen goes black. The End.
On the surface, Suicide Narcissus mainly examines and admires its own elegant rhetoric. Initially I considered this the exhibition's demise, but on reexamining it I have come to think that perhaps this is exactly its point: Like Nero playing the fiddle as Rome burns, you find yourself confronted with your own disengagement, as you consider the aesthetic possibilities and fashion choices of the world going to hell in an evening clutch. It is an uneasy notion, like deleting yet another petition appeal from you e-mail inbox.
As an antidote to this tasteful ennui may I suggest a visit to Dana DeGiulio @ The Suburban, which will tear you out of your inwardly spiraling anxiety attack and throw you right back into the real with the welcome catharsis of your friendly neighborhood suicide bomber.  The battered backed-up Buick sedan is ramrodded into the cinderblock structure that makes up the central exhibition space at The Suburban with a precision that sits in the sweet spot between demolition and embellishment.
The curious fact that the car is damaged front and rear gives the impression not so much of a drunk driver swerving out on control, tearing through the front yard in the early hours of a sleepy suburban Sunday morning, but more of the feel-something- anything of a soccer mom's revenge, later same morning, her anniversary.
And the shattered head answers back And I believe I was Loved I Believe I loved Who did this to us?
Because we can only contemplate art from our personal vantage point, just like we can only imagine Armageddon in our own time, I will approach this from the angle of Burn Out with their totaled car park in the center of Copenhagen and their smashed up ticketing booth for De Appel's Crap Shoot (-a memorable show that culminated for my own part in a visit to the ER after a visit to the exhibition's socially (un-)engaged Absolut-free-for-all-vodka-bar and a subsequent act of cycling under the influence ending abruptly when my front wheel got stuck in an Amsterdam tram rail and sent me to a dead stop against the wet asphalt). Curiously, these works originated round about the time when the 1996 LeSabre was still a classy car, but seem almost quaintly didactic now, in their 90s engagement with institutional critique, compared to this work which points only to its own calibration of annihilation through acceleration, suggesting that we are all flying solely by our instruments by now, no line on the horizon: In a godless universe you need to rely on your own moral compass, or perhaps some secular religion. Art for arts sake can be just that. It can be it's own means and end.
It is an appropriation and an approach, but how do you approach appropriately, being in a banged out car and your aim the feel of not to feel it?
This is subtle and has to be premeditated. Premeditation is available in the form of a brochure which contemplate the estimated market value of the Buick before and after impact as compared to a circular silverpoint painting by Michelle Grabner, as consigned by Dana DeGuilio to James Cohan gallery and sold before the Buick hit the brick wall, perhaps to offset the costs of a second hand car and a cinderblock shed? The end is a zero sum game.
On the 10th anniversary of the suburban, this will be that last one for this building where it all began. Now structurally unsound, It will be torn down at the end of the show, or when the Oak Park police and zoning inspectors step in and say that it is time to clean up the mess, whichever comes first.
In Michelle's own words: "This is the end of the suburban as we know it!"
THE END.
Credits: Dana DeGiulio would like to thank her pit crew. I would like to thank you for reading.
Lise Haller Baggesen (1969) left her native Denmark for the Netherlands in 1992 to study painting at the AKI and the Rijksakademie. In 2008 she relocated to Chicago with her family, where she completed her MA in Visual and Critical Studies at the SAIC in 2013.
In the meantime, her work evolved from a traditional painting practice toward a hybrid practice including curating, writing and immersive multimedia installation work.
 Her book "Mothernism" will be published on Green Lantern Press and The Poor Farm Press in 2014.
---
Saturday, March 16, 2013 4:00-6:00 pm
Chicago Cultural Center, Millennium Park Room, 5th Floor
Panel Discussion & Book Release with Joyce Fernandes, Stuart Keeler and Allison Peters Quinn
There are all kinds of overlaps in this art world of ours, old friends and close friends and collaborators — I find myself working with people in different capacities all the time. This weekend my press, The Green Lantern, is releasing a book three years in the making. It's a project that exemplifies the overlap and intersection of various networks — what is perhaps especially fitting, given that it centers on the subject of socially engaged art practice. To celebrate the release of the GLP's next book, "SERVICE MEDIA: IS IT PUBLIC ART? OR IS IT ART IN PUBLIC SPACE?" we'll be having a panel discussion at the Cultural Center, moderated by Bad at Sports' own, Duncan MacKenzie. Details are as follows:
Inspired by The Green Lantern Press' 30th title, Service Media: Is it "Public Art" or is it Art in a Public Space?,  this panel, a Poetry Center of Chicago Heap of Language Series event,  will discuss unconventional art works and practices that take place outside of galleries. As such, the panel extends a conversation that Service Media begins, from text-on-the-page to an evening of public discourse.  Service Media: Is it "Public Art" or is it Art in a Public Space? is a collection of essays that investigates socially engaged art. Editor Stuart Keeler strives to reexamine the terminology surrounding this discipline, just as ensuing contributors explore and critique a range of socially minded projects as artists, administrators and critics. It's a collection that deserves attention for its careful assessment of a once-radical practice that has since become a staple in contemporary art practices and institutions alike.
Joyce Fernades, Executive Director of archi-treasures since 1998, is a cultural worker whose career encompasses extensive experience in arts administration, lecturing and teaching, critical writing, and visual arts practice. Her primary focus has been to develop innovative community arts practices. As Executive Director of archi-treasures she works hard to facilitate strong community  partnerships by recognizing and honoring the tremendous assets and resources that are available in all communities, and designing creative projects that leverage and complement those assets. Fernandes is also the former Director of Exhibitions and Events at the School of the Art Institute of Chicago, and the former Program Director at Sculpture Chicago. She received her MFA from the School of the Art Institute of Chicago and her BFA from Tyler School of Arts in Philidelphia.
Stuart Keeler is an artist of public spaces who organizes exhibitions and multi-platform projects with the collaborative role of "curator" as the conceptual identity of his practice.  Is it "public art" or is it art in public space?  The role of the artist is challenged by his investigative projects interpreting social praxis as an innovative business model. Keeler aims to model a new process of curatorial practices by engaging with a continuing dialogue in public space centered on the expanded role of the artist. With an MFA from the School at the Art Institute of Chicago (2005), Keeler has exhibited at Gallery 400 UIC, Yerba Buena Center for the Arts, Center on Contemporary Art, Espace-Art Unit, The Hyde Park Art Center, John Michael Kohler Arts Center among others.  Innovative curatorial projects include Art 44|46, Chicago, Le Flash! – Atlanta, LEITMOTIF, Nuit Blanche – Toronto. Keeler has completed over 75 public art commissions in North America and Internationally. He is currently  completing a commission a the San Diego International Airport with Swaroskvi Crystal–Austria.  He currently holds the position of Director/Curator at The Art Gallery of Mississauga, Canada.
Allison Peters Quinn is the Director of Exhibitions at the Hyde Park Art Center (Chicago), where she has curated exhibitions, and produced symposiums, performances and publications since 2004.  She has organized significant exhibitions for emerging and established artists such as Cándida Alvarez, Theaster Gates, Kelly Kaczynski, and Bibiana Suárez.  She has served on critique panels and taught graduate seminars at the School of the Art Institute of Chicago and The University of Chicago Graham School. Awarded the Ramapo College Curatorial Prize, she has served as juror for the Artadia Award, Efroymson Award, and the Ragdale Foundation.  Her writing has appeared in Proximity Magazine and artists' monographic publications including William Steiger: Transport (2011) and Altogether Mutable: The Work of Mary Lou Zelazny (2009). Allison studied a MA at the Center for Curatorial Studies, Bard College, and a BA at the University of Wisconsin – Madison.
Founded in 2005, The Green Lantern Press is an artist-run, non-profit press focused on emerging or forgotten texts in order to bridge contemporary experience with historical form. We celebrate the integration of artistic mediums. We celebrate the amateur, the idealist and those who recognize the importance of small independent practice. In a cultural climate where the humanities must often defend themselves, we provide intimate examples of creative thought. Dedicated to the "slow media" approach, the Green Lantern Press conceives each book as a   curatorial site;  small editions are printed with artist plates, ephemeral inserts and silk screen covers. We are efficient about the material we use, economic about our proportion and intent on local production. More information at www.press.thegreenlantern.org
An independent not-for-profit arts organization founded in 1974, The Poetry Center of Chicago's mission is to promote poetry through readings, workshops, residencies and arts education, to make poetry accessible to the general public, to stimulate and encourage young poets, and to advance the careers of poets by offering them professional opportunities. The Poetry Center is in residence at the Chicago Cultural Center. A Heap of Language is the Poetry Center's 2012/13 Event Series, at the Chicago Cultural Center.
---
This weekend, Every house has a door will be performing their original work, Mending the Great Forest Highway, on February 15 and 16 at 8pm, and then again on February 17 at 7 pm as part of the IN>TIME festival at Links Hall (3435 N. Sheffield Avenue) $15 general/$10 students. For information on this and other upcoming events, please visit IN>TIME's website. You will find an interview between myself and Matthew about this same piece on the Art21 blog here. More recently, Matthew submitted the following piece of writing about MTGFH's latest iteration. – B@S
Returning to They're Mending the Great Forest Highway
by Matthew Goulish
When people ask about the name Every house has a door, I say it has to do with aesthetic hospitality. In a sense the name stands as an invitation, and the invitation takes two parallel courses. First, each performance as a project assembles a team of specialists in response to the specific demands of that performance's set of ideas. In this way, the company remains open like a house, and collaborators come and go like visitors. Second, each finished performance demonstrates our ongoing interest in separating the elements of performance and weaving them in some configuration particular to that work. Different aspects of the work may appeal to different audience members. In this inflection, each mode offers a different door, standing open for a different audience member as an invitation into the house of the performance.
We made a performance called They're Mending the Great Forest Highway. The Chicago Dancemakers' Forum supported the original version, because choreography lent this work its core. We borrowed the title from a song by the twentieth-century composer Béla Bartók, but the choreography derived from his trio for clarinet, violin, and piano, Contrasts, composed in 1938 in response to a commission by Benny Goodman. We had the idea that three men would dance the parts of the three instruments, transposed from music to movement, adhering to the composition's precise timing. Brian Torrey Scott danced the part of Benny Goodman's clarinet, and John Rich that of Joseph Szigeti's violin. We listened to the original recording by those great musicians, with Bartók himself on the piano. I claimed that part for myself. It was only fair. I had worn out the record through repeated listening in my undergraduate years, and already had it nearly memorized.
We presented the piece at the Holstein Park field house gymnasium in June 2011. Lin Hixson had guided the three of us in the first months of rehearsals, giving us directives for generating movement to retrofit to the score. The directives suggested a second degree of translation from the music; for the first movement: a dance in daylight, movements of labor, social/club movements, army recruiting song; for the second: sounds of a summer night in the country; the flitterings of nocturnal frogs, automatic insect chirping, a bird taps its beak on a hollow wooden tree trunk … concentric circles … restful … volcanic … human singing rises from far away in the darkness; for the third: the fast dance, furious, interrupted, side-slipping tri-tones reminiscent of the end of Berg's Wozzek.
We invited Charissa Tolentino to compose a score that combined found sounds and samples with original sonic inventions, and to present this live, sharing the stage like a DJ with us dancers. This music, twice removed from Bartók's composition, responded to the movement, largely free from the score's constraints, but retaining its broad structure.
Finally, Lin and I collaborated on the writing of an extensive prose introduction. For this part, she, the director, would speak directly to the audience, detailing our intentions and processes, as well relating relevant, if somewhat fictional, autobiographical background from her director's notes and journals. Lin would not deliver this herself, however. Instead we invited Hannah Geil-Neufeld, a young performer whom we had known since she was a child, to perform the part of the director Lin Hixson. We had in mind a contemplation of youth and aging, with which the introduction concerns itself, as well as that strange area in which the familiar becomes just unstable enough to appear unfamiliar. Hannah returned to conclude the piece, after the roughly 21-minute dance, with an epilogue that included all the performers in the staging of the last moment's of Büchner's Woyzeck, taking those liner notes literally. Guided by the tone of Hannah-as-Lin's semi-autobiographical monologues, a tone lifted from the dual inspiration of J. M. Coetzee and Robert Bresson, the piece somewhat unexpectedly became an indirect meditation on the fraught and sometimes brutal relations between generations, the anxieties of production and reproduction.
We finished the dance today.
It's called They're Mending the Great Forest Highway.
I didn't think it was about mending when we started. I just liked the title.
Now think that thinking that – that the dance was in fact about mending after all – was what stopped me there on the sidewalk in the rain.
So says Hannah-as-Lin near the end. Each element – words, dance, music – had their own life, their own independence on the stage, no one of them as  accompaniment to another, and often not even happening at the same time. Each performer, or set of performers, had been delegated to one of these modes. I hope the house/door metaphor is clear now. To divide the finished performance from the process of its creation is largely an artificial exercise, but one that helps clarify our intentions and the work's meanings and energy. The introductory speech makes some audience members impatient for the dance to begin. Others concentrate on the music as central, and still others need the words as their anchor. The piece asks everybody to assemble the parts into a coherent whole after the 65-minute structured sequence of their presentation.
Now we return to the piece for three performances at Link's Hall on February 15, 16, and 17, as part of the IN>TIME Festival, and with the support of an Illinois Arts Council fellowship. Brian Torrey Scott has moved to Providence, Rhode Island. Jeff Harms has taken over the violin part. Charissa Tolentino has also departed the piece. Now Liz Payne performs the DJ role, with her own original sound composition. In this series of rehearsals, Lin has asked us to revisit the third movement's choreography. She put it this way in an email from January 2nd:
Dear Jeff, John, and Matthew,
At our next rehearsals, I would like to work on new choreography. Below are YouTube sources for these new movements, divided between Lower Body and Upper Body. I used the Mending video from Holstein as a reference to locate the choreography I'd like you to change, embellish, or hybridize. Many, many thanks, Lin
Jeff
30:57 – 31:35
Embellish the repetition of this movement using the Lower Body sources.
John and Jeff
31:56 – 32:24
This is after the shaving bowl move and around 28 seconds of material. Keep all your timings and positions in the space but consider using a different vocabulary from the Upper Body sources. So, for example, if you are doing something together this would remain. What you are doing would change.
32:24 – 32:35
Matthew – replace somersault
Jeff – replace head movement
Both using Upper Body sources
Jeff
32:36 – 32:49
Embellish leg slapping using Lower Body sources
Matthew, Jeff, and John
37:43 to end
Keep positions in space and timings but change the vocabulary using Lower Body/Upper Body sources

Lower Body Sources
Hungarian Folk Dance

Arms/Upper Body Sources
William Forsythe

Solo – William Forsythe from Tom Balogh on Vimeo.
See a longer version of Forsythe's Solo here. 

Lin sent three links for each source, but I have only included one of each type here. I asked the performers about their thoughts on returning to They're Mending the Great Forest Highway. John responded with this paragraph:
I counted my jumps one day. There are several hundred – not big jumps, mostly hops. I did not realize this in making the piece, did not realize it even until well after we finished and someone pointed it out. The dance acts as an accumulation that way. It is a complex field, but it is built by simple acts.
Jeff Harms wrote this:
The way in which I am finding the meaning of the piece is a physical process, born of patience and repetition. It seems that the art world often replaces meaning with "intention", as if we were all in art school, or as if we all agreed on the path or even method art should use. The methods of Every house seem to be humble in this regard, and I think it's for that reason, if we do succeed here, it will be a rich and meaningful experience for the audience.
In the years since we began working on this piece until our February performances, Hannah will have nearly earned her entire undergraduate degree from Macalester College. She answered this way:
What is exciting to me about They're Mending the Great Forest Highway is the realization that one can mend something without being entirely sure of what one is mending.
We have been working for almost three years now to mend something that was not one thing to begin with.  This is like darning a sock that does not exist before one begins to darn.
Bodies engaged in speaking the thoughts and dancing the labors of other bodies is, I think, necessarily an act of mending, regardless of the thing being mended.
We prepare for February by rehearsing, I imagine the way musicians would, our collected movements, playing and replaying them alongside Liz's composition, to fix in the mind and body these odd new aggregates. In his book Music and the Ineffable, the philosopher Vladimir Jankélévitch wrote of how a musical work does not exist except in the time of its playing. Can one say the same about a work of performance? He further distinguished that one does not think about music as much as according to music. With that in mind, please click the link below to hear a sample of Liz's composition, from the second movement of They're Mending the Great Forest Highway.
Thanks, and see you soon.
Matthew Goulish, dramaturg

[soundcloud url="http://api.soundcloud.com/tracks/75059086″ params="" width=" 100%" height="166″ iframe="true" /]

Matthew Goulish co-founded Every house has a door with Lin Hixson in 2008. His books include 39 Microlectures – in proximity of performance (Routledge, 2000), The Brightest Thing in the World – 3 lectures from The Institute of Failure (Green Lantern Press, 2012), and Work from Memory: in response to In Search of Lost Time by Marcel Proust, a collaboration with the poet Dan Beachy-Quick (Ahsahta, 2012). He teaches writing at The School of the Art Institute of Chicago.
---
This Tuesday, October 23rd, The Green Lantern Press — a slow-media, art press I started in 2005 — has a book release party at the powerHouse Arena in Dumbo, New York. There, Anne Elizabeth Moore will read from the GLP's latest book, Hip Hop Apsara: Ghosts Past and Present. Hip Hop Apsara is  a collection of essays and photos that examine Cambodia's emerging middle class, with a particular emphasis on ways in which people gather in Phnom Penh's public space to dance. They dance together in choreographed rows all evening. It would be similar to Tai Chi or Country Western line dancing, except that these dances involve a mash up of traditional Cambodian ballet, called The Apsara, and contemporary Hip Hop. The older folks dance earlier and their moves tend toward the traditional side. As the dusk turns into night, dance moves become ever more contemporary and the old folks—mostly survivors of genocide, mass killings, or poverty-enforced starvation— are replaced by younger generations. Its functions as both excercise and entertainment, and represents a significant turn in Cambodian life. After all, it wasn't too long ago that people were hungry and had to conserve as much energy as possible. On the 23rd, from 7-9pm Anne will be reading along with a colorful cast of characters including the hatefully talented Mike Taylor, acclaimed novelist and cardigan-curator Elizabeth Crane, 'funny' Joe Garden, and internationally renowned cat-spotter Elizabeth White. It's going to be an exciting night with lush projections of the Cambodian night life, stories about rock, ghosts, and social change. The powerHouse Arena is located at 37 Main Street, Brooklyn, NY 11201.Go here for more info.
And, last but not least, here is the playlist, as promised, and read more about Anne's book in an essay she posted on Largehearted boy's website. (what created the original impetus for the mixtape). The audio clip featured at the top of this post was recorded live at Quimby's, when collaborative duo The Speers played a music set for Moore's book. Additionally, Moore will be reading at Bluestockings in Manhattan on the 24th of October.
Hip Hop Apsara: Ghosts Past and Present (book trailer) from Anne Elizabeth Moore on Vimeo.
About the Author:
Anne Elizabeth Moore is a Fulbright scholar, a UN Press Fellow, the Truthout columnist behind Ladydrawers: Gender and Comics in the US, and the author of several award-winning books. Cambodian Grrrl: Self-Publishing in Phnom Penh (Cantankerous Titles, 2011) received a best travel book award from the Society of American Travel Writers Foundation in 2012. Hey Kidz, Buy This Book (Soft Skull, 2004) made Yes! Magazine's list of "Media That Set Us Free," and Reclaim the Media's 2004 Media and Democracy Summer Reading List. The first Best American Comics made both Entertainment Weekly's "Must List" and Publishers Weekly's Bestsellers List. Unmarketable: Brandalism, Copyfighting, Mocketing, and the Erosion of Integrity (The New Press, 2007) made Reclaim the Media's 2007 Media and Democracy Summer Reading list and was named a Best Book of the Year by Mother Jones. Moore herself was recently called "one of the sharpest thinkers and cultural critics bouncing around the globe today" by Razorcake.
About the participants:
Joe Garden is a grown-ass 42-year old man incapable of making basic decisions without input from strangers on social networks. In the past, he was features editor at The Onion (where he created the characters Jim Anchower and Jackie Harvey), co-wrote two episodes of the award-winning cartoonWord Girl, co-wrote three novelty books (The New Vampire's Handbook, The Devious Book For Cats,and The Dangerous Book For Dogs. Great gifts! Check 'em out!), and appeared in the critically acclaimed film Big Fan. He currently working on a new website for Adult Swim.
Elizabeth White's work includes photography, video, installation, and social practices. Her work has recently been exhibited in the Artisterium International Contemporary Art Exhibition in Tbilisi, "No Soul For Sale" at the Tate Modern in London, "A Map is not the Territory" at FiveMyles Gallery in Brooklyn, and "Surveil" at the Center for Endless Progress in Berlin. Her work has also been shown in New York, Dublin, and Leipzig as well as Japan and New Zealand. White was awarded a project grant from CECArtsLink in 2011 and has been honored with an Aaron Siskind Fellowship and the support of the Hattie Strong Foundation. She has been featured on ArtInfo.com and her interview with Dina Kantor was published by The Girl Project. White holds an MFA from the School of Visual Arts in New York, and a BA from Vassar College. Based in Brooklyn, she teaches digital art and culture courses at the College of Staten Island (CUNY) and Ramapo College, and has been a visiting faculty member at Bennington College in Vermont.
Elizabeth Crane is the author of three collections of short stories, most recently You Must Be This Happy to Enter. She is a recipient of the Chicago Public Library 21st Centu
---
What follows is an interview with three voices. I only started asking questions at the end; the conversation — and introduction, for that matter —  began with Angelo Spoto at &Now Books.  The interview takes place with Gretchen E. Henderson, a writer (now based out of Boston) who published two books with different presses, almost concurrently. Both of Henderson's books ask and explore artistic questions. Her first book, Galerie de Difformité (&Now Books/Lake Forest College Press), operates like a  kind of text-based exhibition space with pages. Her second book, On Marvellous Things Heard, was published by my press, The Green Lantern, and examines the relationship between language and music.  
Deforming Forms with Gretchen E. Henderson (an interview)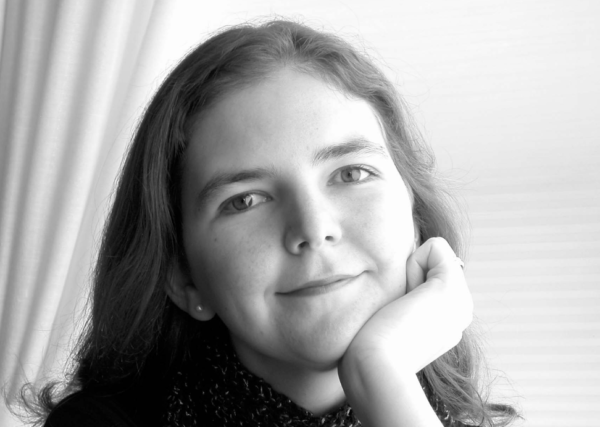 When I first read Gretchen E. Henderson's Galerie de Difformité, I approached it like I've always approached novels; start on page one, continue to page two, then page three, etc. But even before page sixteen, the book called me out on my traditional approach. "Do not read straight through this catalogue from start to finish!" it said or, it seemed, yelled at me. At this point, I realized Galerie de Difformité is nothing like any novel I've ever read. It's a chose your own adventure story meets poetry meets the essay meets art catalog, all mixed up behind the cover of what appears to be a novel. Galerie is comprised of "Exhibits" created by "Subscribers" (who, on the Galerie website, posted deformed versions of Henderson's writing) as well as Henderson's own poetry, prose, and essays. Galerie focuses on deformity, and a deformed version of Dante's Beatrice is the readers' guide. (OR, ask "Tell me about Galerie de Difformité")
Angela Spoto: What was the genesis of Galerie de Difformité? Why did you want to write the novel in such an unusual way?
Gretchen Henderson:Â The novel began as an essay, which did not want to be an essay.(1)
AS:Â What is an exhibit?
GH: An "Exhibit" is a prose poem, more or less, narrated by one of my main characters: a deformed reincarnation of Dante's Beatrice.(2)
AS:Â Why did you choose to write about deformity? Usually, beauty is a more common theme.
GH:Â Exactly. (3)
AS: Beatrice is a reoccurring character/guide in the novel. She is typically associated with beauty, but you chose to focus on her deformity. Do you think Galerie challenges the reader to question traditional concepts of beauty?
GH: If we look at representations of Beatrice across art history (see "Exhibit A"), they appear wildly different in a way that makes me wonder: Are these differences beauty or deformity in action?(4)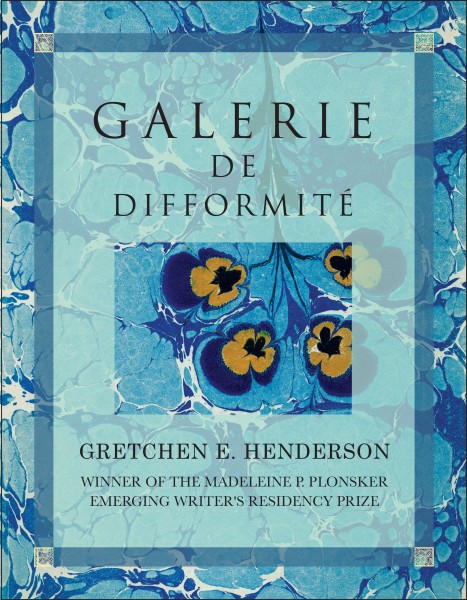 AS:Â How do you go about writing a novel so unlike traditional novels? Was it difficult?
GH: In some ways, it was strangely easy—not to say it didn't involve logistical acrobatics, extreme labor and patience over time, while the "baggy monster" of the novel slowly (re)generated its form.(5)
AS:Â You have a blog that is a virtual extension of the novel. Why did you create this website and what can readers find there?
GH: The website isn't a blog, per se—more a virtual gallery that documents and suggests how the book grows in and out of itself through collaborative (aesthetic, cultural, social) deformation.(6)
AS: You invite everyone and anyone to create their own exhibits on your site and some of those creations (or deformations) have been included in the published book. Why did you decide to open up the novel to outside "Subscribers?"
GH: By opening up the project, I as so-called Author(ity) of my book don't know how it ends, either in form and content—among other elements, even that expected teleology has the capacity to change.(7)
AS: What emotions do you hope Galerie evokes in its readers?
GH: Readers will get out of the Galerie as much as they put in. (8)
AS: Is there any author that inspired you to create Galerie?
GH: Many more than those indicated by the 28 printable pages of single-spaced, electronic endnotes.(9)
AS:Â Why do you write?
GH: I never intended to be a writer and fell into it as a high school teacher, now thinking that it's my attempt—in some small way—to invite (re)perception of our vulnerable, culpable, and capable place in this world.(10)
AS: How has writing Galerie de Difformité changed you as a writer?
GH:Â I gave up trying to fit a book inside its inherited box, or body, to let the novel (and other projects) be what each wants to be, engaged and engaging with this moment in time.(11)
AS:Â There seem to be two Gretchen Hendersons. Gretchen Henderson the writer (whose name appears on the cover of the novel) and Gretchen Henderson the character/narrator/Undertaker. Why two Gretchens, and are they really different at all?
GH:Â Yes, they are different: among other aspects, I never was struck by lightning, neither of my grandfathers had a secret family, nor was either a medieval scholar (rather, a mailman and a chemist), and I confess to being an academic (of sorts).(12)
AS: The novel is almost like a game, but it has a serious side, too, touching on real-life issues of deformity and self-understanding. How do you want your readers to approach the Galerie, and what do you hope they take away from the experience?
GH: Notions of self and authority are constructs as much as the BOOK—all of which have changed across history and will continue to change within and through their (our) deforming bodies.(13)
AS: You wrote, "By the time this book is printed, it already will be outdated." What do you think (or hope) lies in store for the future deformation of the Galerie?
GH: As more sensibilities and perspectives and media come to bear on "deformity" (and "book," for that matter), I hope the more static definition starts to vibrate and take on a kind of reanimated life. (14)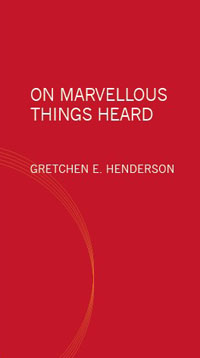 Caroline Picard: You have another book, On Marvellous Things Heard, that we recently released through my publishing house, The Green Lantern Press. This essay, which you write is a "deformation and reformation" on the traditional, explores the relationship between literature/writing/language and music/silence. Was this essay at all influenced by your work with Galerie de Difformité?
GH:Â The two projects were written more or less simultaneously, albeit separately, so there may be loose links threading in and out of one another, through echo effect.(15)
CP: In On Marvellous Things Heard, you again return to the classics, playing off of Aristotle's book of the same title. Can you talk a little bit about the work you do using old works and characters, and recombining them into new compositions?
GH: It's being done all the time—I'm just making visible (or asking readers to make visible) otherwise invisible traces.(16)
CP: OMTH seems to study and expound upon music's resistance to language. What was your process like, writing this book, when the tools you had to address your subject were admittedly inadequate from the start?
GH: Therein lies a timeworn question—to arrive back where we started, changed—not unlike sonata structure: exposition, development, recapitulation.(17)
CP: Or too, what would music's ideal description look like? Do you feel like musical notation is more successful than grammatical text?
GH: It depends on the form for the content—there are different literacies involved with reading language versus music, and it takes time to learn and notate (to write into, to write against) those literacies—to then suggest the right notation for any given project (disclaimer: I don't believe in a singular ideal).(18)
CP:Â How would you describe the relationship between poetics and music and sound? Do these facets of expression belong in a family?
GH:Â  Listen:(19)
CP:Â What are you working on now?
GH:Â Ugliness: A Cultural History.(20)
---
Notes
(1)  Galerie de Difformité, began as a critical essay exploring aesthetics of deformity in eighteenth-century British visual culture. This was back in Fall 2004. As I wrote and organized my arguments around particular works of art—engaging an era dense with nationalistic enterprises, archaeological excavations of fragments, seeking and fashioning Ur-origins, outgrowths of private into public museums, varied notions of exhibition—the essay itself began to fragment into a kind of pseudo-exhibition. The final version retained the rhetoric of scholarship, if structured as a collection of curated micro-essays, each of which was prefaced by an image and captioned as it might appear in a museum or catalogue. Entitled Galerie de Difformité, that scholarly essay barely resembles the novel that came to be. That said, traces of the original remain in occasional sections titled "Deformity as…" (Curiosity, Misrepresentation, Caricature, Sa(l)vage(d), Sublime, etc.), heavily treated through constraints. Once the initial essay was completed, deformed aesthetics kept appearing in other material that I was reading—across literature, art, music, the gamut of disciplines—and the essay's intermediate white spaces begged to be expanded through and into fiction and poetry, a kind of chorus, lulling and leading me to c(u)r(e)ate "Exhibits." The novel just grew from there: suggesting missing parts, characters, narrative strategies, echoes, seams to stitch and loosen and tether together into this "baggy monster" (to borrow Henry James' characterization of the Novel).
(2) "Exhibits" are so-named because they inhabit the larger Galerie de Difformité (as in a museum) and also suggest a kind of evidence (as with exhibits in a legal trial). Adopting alphabetic identities and allegiances, they are labeled "A" through "Z," also archived thematically. (For instance, "Exhibit C" treads around color and chronology, and also might be classified as contortion or corporeal or _______ [fill in the blank]). A reader can bring their own sensibilities to bear on varied possibilities. As prose poems, "Exhibits" resist neat summarization. In the book they don't appear alphabetically sequenced, nor do they congregate together, rather alternate with other genre elements (epistles, definitions, faux scholarship, images, etc.). Some even appear outside the body of the book—like "Exhibit Q," which exists only in an endnote, and "Exhibit E," which translates as a QR code on page 250 (the final page, where the colophon should be) and remains to be written (as a kind of End).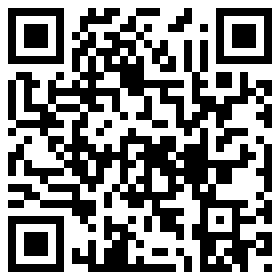 (3) Apart from beauty's overriding positive connotations that often get attention, history has witnessed many cults of beauty where the nature of beauty (footbinding, corsets, etc.) changes. Beauty can be skin-deep, deceptive, even dangerous. Kathleen Marie Higgins writes: "[W]e cannot see beauty as innocent when the sublime splendor of the mushroom cloud accompanies moral evil, that aesthetic appeals congealed Hitler's rallies, that beautifully embellished clothes and jewelry currently motivate teenagers to murder." There are many examples that stretch this question into different periods and fields. (For instance, in 2005, it was estimated that Americans spent at least $12.4 billion on cosmetic surgery, which was more than the total gross domestic product for over 100 nations, including Albania and Zimbabwe, totaling over 1 billion people!) Beyond the usual binary that pits deformity against beauty, I am interested in muddying both waters. Deformity is fraught with historical baggage (see footnote 4 below) but also takes on positive connotations in different sociocultural contexts (like the Japanese concept of "wabi-sabi," or as Kakuzo Okakura describes in The Book of Tea a "worship of the Imperfect," or as occurs in certain traditions of rug and other weaving, where a pattern is deformed deliberately at a certain point, to allow the soul to move in and out, to leave something unfinished for the imagination to complete, or so the weaver does not compete with a larger creator, or for other reasons). I am interested in deformity as a kind of investigation of these practices and priorities, not to mention the litany of terms that have kept company with deformity across history: grotesque, monstrous, ugly, asymmetric, crippled, handicapped, disabled, etc. Like Umberto Eco claims, "Beauty is, in some ways, boring. Even if its concept changes through the ages, nevertheless a beautiful object must always follow certain rules… Ugliness is unpredictable and offers an infinite range of possibilities. Beauty is finite. Ugliness is infinite, like God."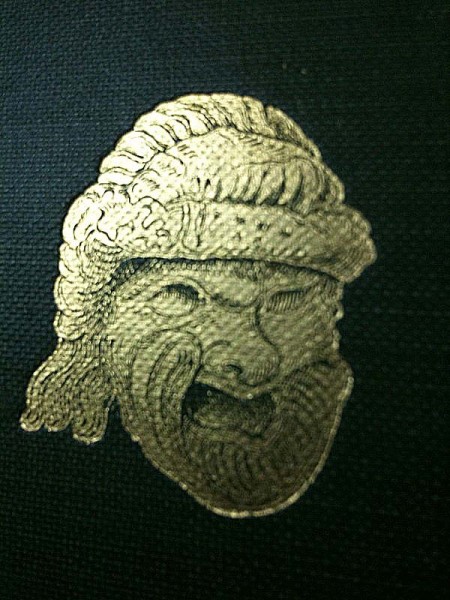 (4) Deformity carries historical baggage, seemingly negative and static, but full of kinetic potential: deforming. In process. Within the word itself literally lies form—de(form)ity, dif(form)ite—evolving. Everything deforms around us: seasonal cycles, aging bodies, changes of all types. Beyond that, "deformity" becomes an aesthetic backdoor to the politically fraught term "disabled" and many types of "otherness"—like Aristotle's claim that "the female as it were a deformed male" (or, in other translations, "a mutilated male"). Galerie de Difformité is packed with as many historical notions of deformity as possible, within a choose-your-own-adventure structure where a reader has agency to follow or break rules, calling attention to how we read books, bodies, and our perceptions.
(5) As mentioned in Footnote 1, Galerie de Difformité began as a very different project and for many years was a side-side-side project. It took time, too, to grope my way into my own redefinition of the Novel, first studying the long and rich history of that genre, then writing a first novel, wanting to offer homage and invitation through my reinterpretations. Rather than write into the too-strict triumvirate of fiction/poetry/nonfiction, I found that source material from different periods (alongside changing notions of genres and of deformity, mixed up by my background in music) encouraged a multifarious and malleable sense of form(s). Major life changes coincided and intervened along the way, some of which could easily have curtailed this project and more. I realized that, like life and all else, my novel had the potential to deform—physically, psychically, and otherwise—even to perform its deformity and be co-created as an aesthetic and sociocultural entity. This has encouraged me to chase down various paths, intellectually and technologically. The project tries to provide multiple access points, so any number of different readers can meet the chimeric creature on their own terms. Over a decade of teaching at different levels and in different environments indirectly influenced the interactive nature of Galerie de Difformité, and I've enjoyed working with the book in different classes to consider its pedagogical dimensions. Future documentation of the project will take on its own life, as the book will retreat into the background, as the larger collaborative deformation will swarm around it: slowly. Galerie de Difformité is like a creature that needs to be tended. I am constantly learning from it, as Subscribers' contributions give me cues about how to tend the project's future. (By way of example of a collaborative influence: An early Subscriber added his own constraint to the project's constraint, choosing to submit four deformations in order to spell out a word (TOMB: see visualized alphabet below). Since his submission was early enough to be considered to illustrate the book, I chose two of his deformations to spell an embedded word back in the published book (OM). His dedicated involvement also encouraged me to go ahead with my plan to build an electronic library of deformity-related collaborative chapbooks, and he became the first guest editor.) Other future stages are planned, but along the way, plans will evolve based on collaborative interactions.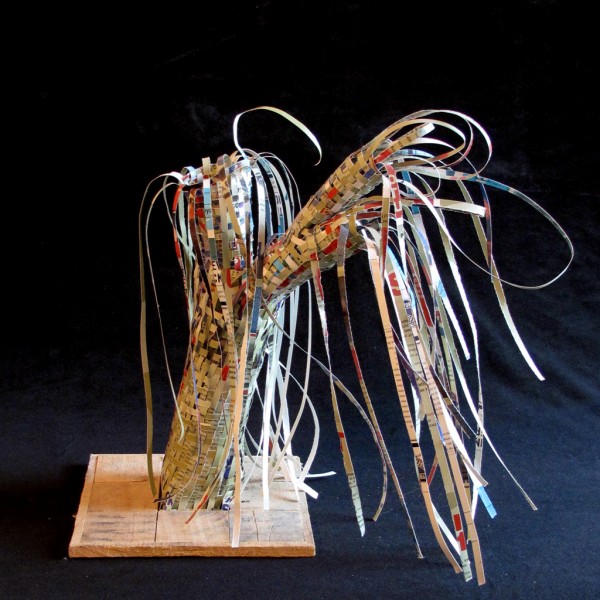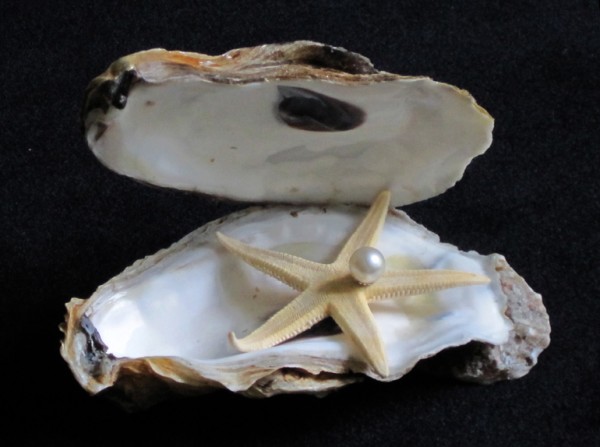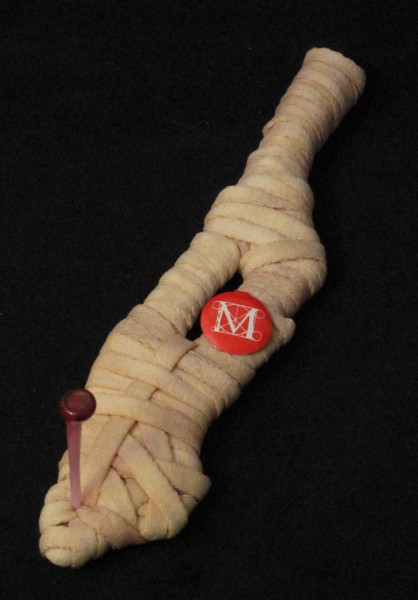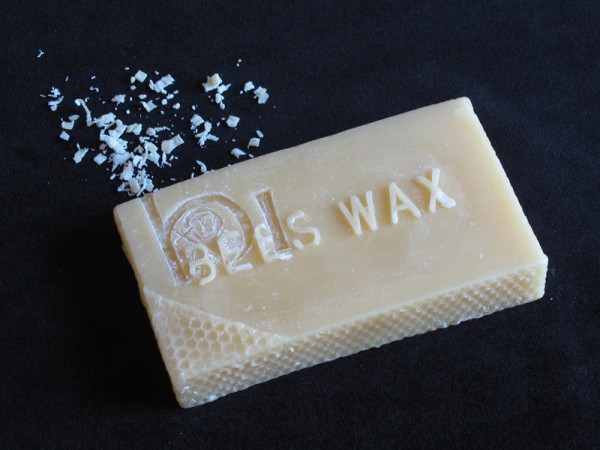 (6) The online Galerie de Difformité (sharing the novel's title, since they grow in and out of one another) is a growing installation dedicated to deformity. It includes instructions about how to collaboratively participate. The site hosts "Exhibits" as downloaded documents (which were first mounted after they appeared in literary journals, to interface with contemporary print culture): materials that visitors can deform through whatever medium and concept. Deformants have chosen a range of approaches: from erasure and cut-up, to treating "Exhibits" as a canvas or freezing text in ice, carved in beeswax and soap, to more conceptual installations and videos, even floated away by balloons. The book is laced with QR (Quick Response) codes that can be scanned with mobile devices like iPhones to link to various parts of the online gallery and offshoots (a short film, an e-volume of archival papers of Ye Ugly Face Club, and other paraphernalia) that will change as more people participate in the communal deformation and bring their own sensibilities to bear on its constraints. Also online is the growing electronic library of collaborative chapbooks, broadly engaging deformity, both in content and form. The book is slowly being unbound, growing in and out of itself, bridging material and virtual realms, calling itself a book, functioning as a book, engaging the vocabulary of the book (i.e., What is a page?): to make visible that this technology-that-is-the-book has a long and rich history and is not at its apocalyptic end.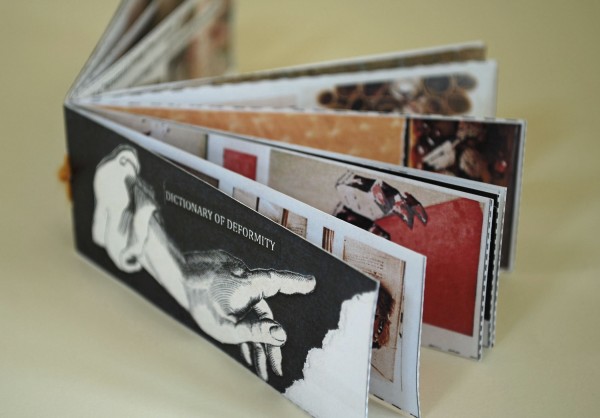 (7) I am only one person, and to engage the questions that I wanted to ask, I needed to appeal to and consult many voices, bodies, sensibilities, perspectives, and approaches. Writers, artists, musicians, and other creators never work in a vacuum. Galerie de Difformité makes that process visible to work against the notion of Romantic genius, against Author-ity, even as it plays up and into the notion of Authorship. I call myself the author while also postmodernly twisting my authority (including a Gretchen Henderson who is not me), undercutting and duplicating and triplicating questions about my authority, culling sources and source material from across centuries, putting these in conversation with one another, threading my voice through different genres and appropriations, so the narrative(s) occur between genres, between the lines, into margins, beyond the book—tracing and illuminating reading strategies where the reader is invested with agency and co-creates meaning with the presumed, authoritative "original."
(8) Whatever a reader wants or needs, I hope they find. Galerie de Difformité is many books in one: a book that can be read quickly and superficially, or slowly and deliberately, even over the course of years (given the choose-your-own-adventure and growing paraphernalia that is tethered to the project). Each reading experience should be different, both because the book and the reader are changing.
(9) Where to begin? Where to end?
(10) As John Cage described his motivation for composition: not for self-expression but for self-alteration. "How do we change with the ever-changing world in a compassionate and graceful way? How do engage with a kind of impermanence?"
(11) How does a writer adequately thank those who help to wing her words into the world? I'm ever grateful to &NOW and the Madeleine P. Plonsker Prize for supporting this process. To receive logistical and financial support to publish such an interdisciplinary, intergenre, intermedia project is a gift of immeasurable worth. I am especially grateful to Davis Schneiderman at &NOW and Caroline Picard at Green Lantern for advocating for my inclinations, when other editors might have tried to box up and down the work, to make it conform rather than deform, which would've worked against its organic intent.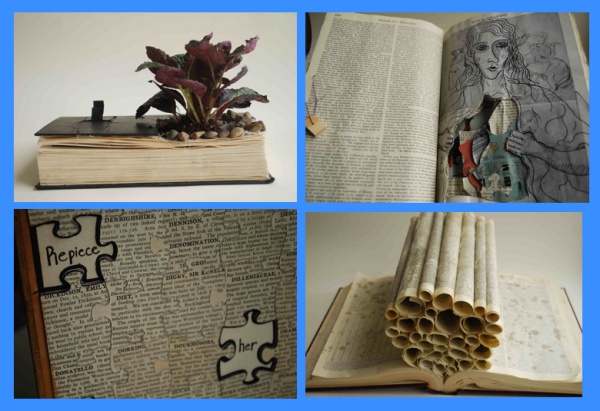 (12) In the novel, Gretchen is a construct as much as Bea as much as Gloria: the last of whose name doesn't double in the book (though admittedly, her surname isn't entirely unrelated to that of William Hay, an eighteenth-century hunchbacked member of British Parliament, who wrote an essay on Deformity in 1754). The narrators of the GdD exist as a sequence of diminishing mirrors, also reflecting and refracting readers as they get more involved in the labyrinth. But to return to your question: there's also a triplicating of Gretchen Henderson, since both the fictional and real author, and Gloria, all share the same initials—G.H.—quadrupled with Clarice Lispector's The Passion According to GH, as quoted at the end of the introduction (page 8): "This is a book just like any other book. But I would be happy if it were read only by people … who know that an approach—to anything whatsoever—must … traverse even the very opposite of what is being approached … Over time, the character G.H. came to give me, for example, a very difficult pleasure; but it is called pleasure." By including multiplied Gretchens, I'm not only appropriating a common postmodern construct (see Footnote 7), but also trying to give readers spaces and license to multiply their identities, their selves, and resist whatever classifications they may be hemmed into at this moment in time. (See "Application to be a Subscriber," page 12). Essentially, the novel is about adaptation and change, whether engaging with the history of the novel, talking back to the identity movements of the last half century, taking a kind of Buddhist journey, or _______ [fill-in-the-blank].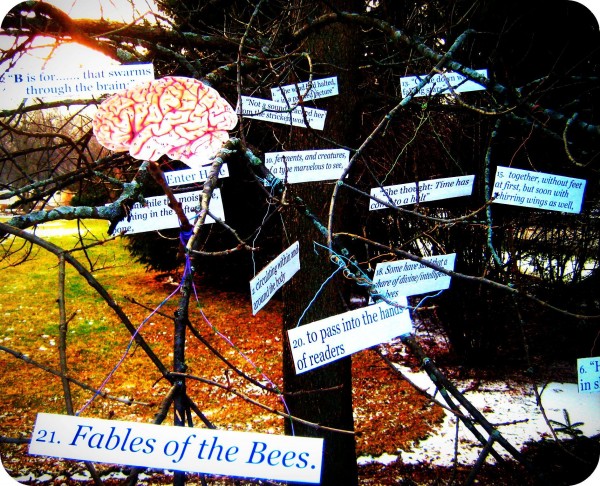 (13)Â See Footnotes 8, 9, 10, and 19.
(14) "Deformity" has a number of sub-definitions, as I have tried to unpack throughout the novel (see Footnotes 3 and 4, or page 237 of the book, for starters). Because the Galerie de Difformité is a perpetual work in progress, partly based in new and evolving technologies, some parts of the story may become formally defunct along the way, unless translated into readable media. Additionally, the collaborative aspect multiples the potential ways this might evolve. What components ultimately remain, what parts mutate, and what else falls by the wayside will be part of the project's larger documentation. To speak about one technology: QR codes were barely used when the book was planned, but now you see them on bus advertisements, in libraries, on real estate signs, almost everywhere. I am interested in textual and visual literacies, and how these combine, how technology is shaping our strategies for reading both old and new texts, where and how and why we create, classify, archive, and access literature.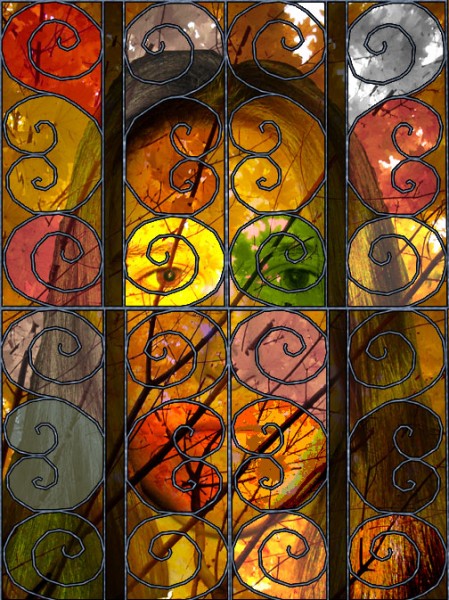 (15) Each developing book suggests multiple possibilities, and my projects constantly cross-fertilize. I can't work on a single project alone. Many lead to dead ends, but the processes invariably influence varied products. I finished OMTH before GdD, but all of my work has taken a long time to find homes (i.e., publishers). More than the GdD, OMTH has more of a relationship with my musically-structured first novel, The House Enters the Street, which is coming out third in the line-up (in Fall 2012, thanks to Starcherone Books). If it hadn't been runner-up for the 2005 AWP Award Series in the Novel and received other nods, I might have chalked up that project as part of my learning process and shelved it away in a box. The suspension of a project across years lends an interesting sense of time—particularly if the book works against chronology—like a sign I once read in a subway (also quoted in The House Enters the Street): "Sometimes you have to go backward in order to go forward."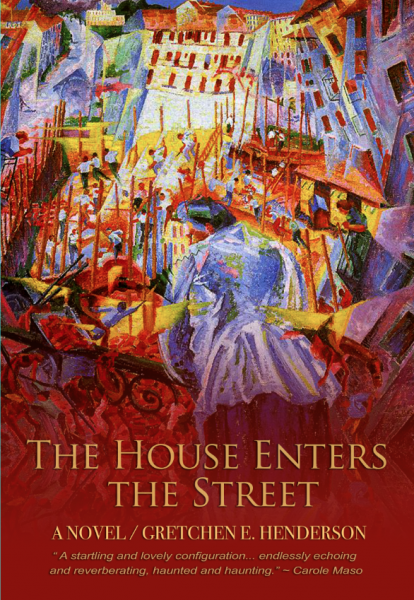 (16) Older works, characters, and motifs always lie at our threshold, at edges, beckoning to converse with the present moment, not to be forgotten, providing fodder to dream of alternative futures. In a project like OMTH, there are a number of recombinations of old and new. Aristotle's essay of the same title refers to "marvels" more in the vein of Herodotus, so my appropriation of "marvellous things heard" makes a sensory shift into the context of music, sound and silence—an appropriation also indebted to translations of various types (across languages, eras, cultures, disciplines), needling what gets lost and found in translation. By way of another example: my replacement of "she" for "he" in Aristotle's essay becomes a process of imagined restitution, as a way of talking back to the author who described "the female as it were a deformed male" (see Footnote 4), shifting the peripheral "other" into the role of protagonist, to ask "what if?"—in the way that Karen Armstrong describes myth: "Mythology is not an early attempt at history, and does not claim that its tales are objective fact. Like a novel, an opera or a ballet, myth is make-believe; it is a game that transfigures our fragmented, tragic world, and helps us to glimpse new possibilities by asking 'what if?'—a question which has also provoked some of our most important discoveries in philosophy, science and technology." Across time, how many stories share the same plot, retold afresh for each new generation, wolves in sheep's clothing, or sheep masquerading as wolves? Beyond the story or poem or essay, or intermediate genre, are its building blocks—our living language—comprised of many languages, changing as we speak and write, malleable, deforming and interacting with other languages within our changing world. Etymological evolution is at work all the time. We live in a moment that's rummaging through the scrapheap of history amid unprecedented change, trying to imagine possible futures, trying to figure out how to build into that process meaningful reflection, the art of listening, attention to conscience, and conscientiousness.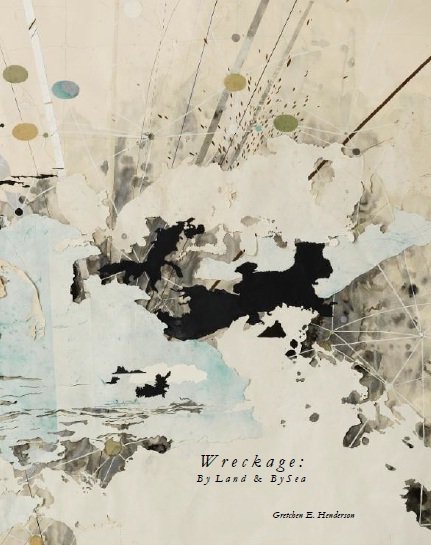 (17) Like the Galerie de Difformité, whose content took awhile to find its interrelated form, the material within On Marvellous Things Heard went through varied incarnations: from faux to scholarly essays to a pedagogical collection of music-inspired writing exercises, etc. (The poems that ended up in my cartographic-based chapbook, Wreckage: By Land & By Sea, also went through varied incarnations.) My first attempt to harness the musical material was a faux opera lodged inside my first novel, The House Enters the Street. The more that I tried to reduce something three-dimensional to two dimensions, it resisted that attempt, needed to breathe, needed white space, interaction, call and response, counterpoint of voices, where my voice became only one in a larger chorus (cacophonic as that chorus may be).
(18) The content of each project searches for its own form. Notation follows accordingly. Just because I read modern English doesn't mean I understand Old English, just as someone who can sing from the modern five-staff system doesn't mean they can make music from medieval neumatic notation (before block notes, essentially appearing as squiggles and dots above and below lines of text, denoting relative pitch and duration: monophonic, not polyphonic). Regardless of what gets lost in translation, traces remain, trails of breadcrumbs to follow, ways to educate ourselves to read backwards (so to speak). There are so many different kinds of literacies across disciplines, languages, historical periods, cultures. What feels generative to me is putting these different literacies in conversation with one another somehow, if only through sensibility, appealing to sounds and senses that shift us both outside and back into our skins.
As aside: I've been thinking for a while about a musical notational analogue for On Marvellous Things Heard. If any composer might be interested in collaborating, please contact me.
(19)
(20)  More important to me than creative writing is the enterprise of creative living: always a process in progress. I'm excited about the creative writing courses that I'm teaching at MIT, engaging interdisciplinary fields like book history and museum studies. But to return to Ugliness: A Cultural History, this might be considered another deformation of the Galerie de Difformité, growing out of a subplot involving Ye Ugly Face Club. (My faux introduction for the e-volume of this facetious society's archival papers deformed into a scholarly essay delivered at the annual conference for the Association of Art Historians, forthcoming in an art history anthology, now deforming further into a cultural history of Ugliness for Reaktion Books.) While exploring ugliness, I will continue tending to the communal deformation of the Galerie de Difformité. If you're interested in participating, please visit: http://difformite.wordpress.com. Thank you for reading. In the meantime, please listen to Footnote 19.
---