Photos from Artissima, Turin's contemporary art fair
"We make money not art" has uploaded a few of the many images they took at Artissima, Turin Italy's contemporary art fair. If the photos shown are indicative of the rest of the show it looks to be something not to be missed. Read more here
This week in "Can't Muster the Engergy to Not Even Care About This" is a toss up
Cant decide which is of less interest, work begins on Lady Gaga's 8 wax figures at DC's Madame Tussauds or Sophie Crumb (daughter of Robert Crumb) releases a book of drawings that make her father look like Albrecht Durer. Read more here & here
Someone is selling off their VIP Access to Art Basel Miami Beach
Someone has put their VIP packet up on Craigslist for a minimum of $500 which gets you access to all the major events hosted by Art Basel and the Satellite Fairs. It doesn't get you into the Delano Hotel though unfortunately you still need an even rarer commodity to do that, an actuall young & sexy woman on your arm to get the pleasure of paying $16 for a mojito. Buy your way in here
The British Government denys export license in effort to keep a Turner Painting Sold in Auction to Getty Trust  in British Hands
The British government has announced Wednesday that the required export license for "Modern Rome – Campo Vaccino," which Turner painted in 1839, will be held up through Feb. 2, and potentially until Aug. 1, to give potential buyers who want to keep the painting on British soil a chance to match the J. Paul Getty Trust's bid. Read more here
Rochelle Slovin Director of Museum of the Moving Image To Step Down After Renovation
Read more here
Amedeo Modigliani Nude Painting fetched a record-setting price of nearly $70 million
A wise woman with striking red hair told me a few weeks back that the nude is coming back stronger then ever and she may just be right. Amedeo Modigliani's Nu assis sur un divan (La Belle Romaine) [Nude Sitting on a Divan (The Beautiful Roman Woman)], a canvas from an important series of nudes, drew five telephone bidders into a heated competition at the fall sale of impressionist and modern art ultimately selling to an anonymous buyer for $68.9 Million US. Read more here & here
The New York Times covers Olivier Zahm & Purple magazine
Read more here & here NSFW
The LA Times Wrings it Hands over Art Walks
The LA Times asks do Art Walks help or hurt the local scene, they might as well ask does wine production effect gallery openings; its a zen question that keeps getting asked and its ultimately pointless. Just be glad people show up at all since the overlap between the two worlds is so small if it was a Venn diagram it would look like a pair of spectacles. Read more here
The Art Newspaper Asks Does Sex Sell at Frieze
Read more here
---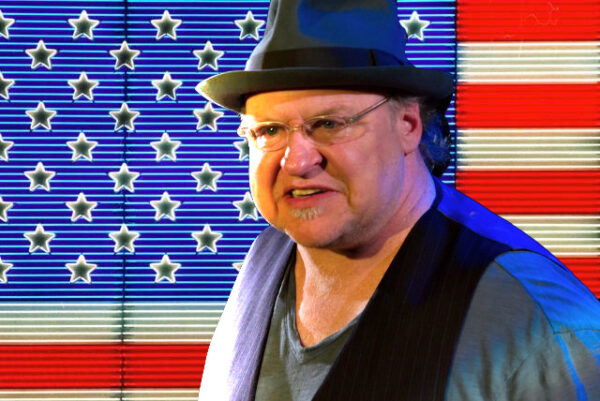 Artist Tony Fitzpatrick Runs for Mayor of Chicago
Read his facebook postings to follow the story but with Daley stepping down after 21 years the race begins and Tony Fitzpatrick has some fun points to be made. read more when someone makes a website for him?
British Artists Protest 25% Cut in Arts Spending
In hopes of bridging the substantial budget deficit Brittan faces the coalition government is proposing a max 25% cut in Arts spending. Damien Hirst, Anish Kapoor and David Hockney, counter that "radical cuts to current levels of arts funding will decimate what has been one of the U.K.'s chief success stories over the past 20 years, and will bring an end to the U.K.'s reign as a global capital for culture." read more here
Ansel Adams Story Continues, With a Showdown
A new gallery showing is opening now with 20 prints — hand-developed and signed by Adams himself and guaranteed to be authentic by the Duncan Miller Gallery in West Los Angeles, which is putting on the show, shown side by side with prints from the embattled garage-sale find of Rick Norsigian, the Fresno resident who believes he has find of 65 negatives shot by Adams next to the more famous "Uncle Earl" Brooks, the previously unknown photographer they contend is the man who actually shot the pictures in the Norsigian find. If your a fan of Adams this would be a one day chance to make the decision for yourself. read more here
Interesting Tale of Dan Colen's Career From Gagosian Gallery Bathroom to Solo Show
Read more here
Ireland Sparks  Controversy Over Venice Biennale Choices
Emily-Jane Kirwan, a director at the Pace Gallery in New York, has been chosen as a commissioner for the Irish Pavilion in 2011, while Corban Walker, who belongs to the same Manhattan gallery, is Ireland's official artist in Italy next year. The fight begins in 3….2…..1….. Read more here
Charles Saatchi's Gift of His Gallery & Many of His Works to British Government an Offer too Good to Refuse or Trouble in the Making?
Charles Saatchi announced in July that he was in talks with the government to create a Museum of Contemporary Art (MoCA) for London. Turning over his Saatchi Gallery and 200 works of art worth a reported £25m to the British public. The offer which has been reported as a suprise to the goverment is now raising concerns about financial stability. Read more here
Danish art pranksters mock Spain's royal family
The provocative Danish artist group Surrend have placed posters around Barcelona that mock Spain's censorship laws as applied to the Spanish royal family. The posters depict several drawings that have been made unrecognisable by being painted over. A slogan at the top of each poster says: "Things we are not allowed to draw". Next to each obliterated image is a sentence such as "The Royal Family having a lunch nap" and "The Royal Family having sex". Read more here
Chicago Typefaces, Unlike Anywhere Else
The NPR picture show name dropped a blog that showcases the comercial typefaces that pepper Chicago, both new and old, and give the city some of it's unique character. I am a bit biased but having visited/worked/lived many other places I can agree that when it comes to Architecture & public graphics Chicago is on a level of it's own especially in the States. read more here
---
Audio clip: Adobe Flash Player (version 9 or above) is required to play this audio clip. Download the latest version here. You also need to have JavaScript enabled in your browser.

download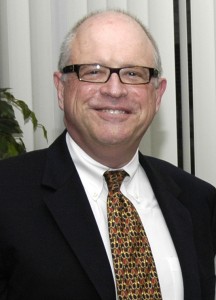 This week: Richard talks to Terry Scrogum, Executive Director of the Illinois Arts Council about the state of the budget, their programs and more!
Next, Kathryn Born talks to Theaster Gates. Theaster Gates is a Chicago artist and University of Chicago faculty member who works with everything from executing ideas in urban planning, to Japanese sculpture, to performance art. He recently did "Temple Exercises" in the 12 X 12 space at the MCA, and among his upcoming projects is the possibility of buying an entire block on the south side. This project may someday include, among other things, a Soul Food-Japanese fusion restaurant which serves honey dipped, crunchy fried mac-and-cheese unagi rolls and Saki Kool-aid. Read more
---
Errol Morris the director of "Thin Blue Line" and "Fog of War" new film about the Abu Ghraib photos asks:
Is it possible for a photograph to change the world? Photographs taken by soldiers in Abu Ghraib prison changed the war in Iraq and changed America's image of itself. Yet, a central mystery remains. Did the notorious Abu Ghraib photographs constitute evidence of systematic abuse by the American military, or were they documenting the aberrant behavior of a few "bad apples"? We set out to examine the context of these photographs. Why were they taken? What was happening outside the frame? We talked directly to the soldiers who took the photographs and who were in …
---
Ald. Ed Burke (14th) chairman of the Finance Committee, today increased the pressure on the Art Institute of Chicago say it isn't affordable for many city residents.
The fee increase, which takes effect May 23, will increase general admission to $18 from $12, and student and senior admission to $12 from $7. But the museum notes that, unlike now, the new fees will include the costs of exhibitions.
"If they want to be a private institution and do whatever they want, that's fine," Burke said. "Once they accept taxpayer dollars, it's a different story."

Read more at the Chicago Tribune report.
---