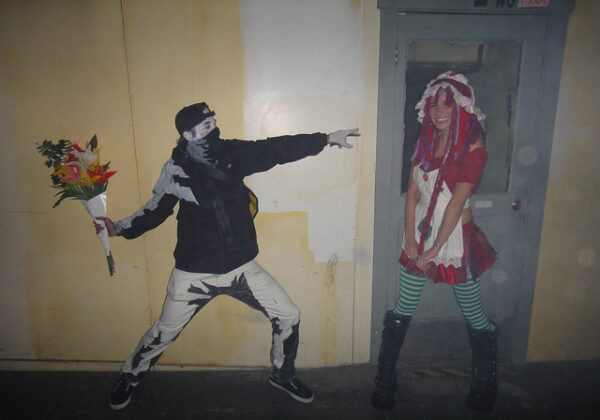 Last year it was the amazing 8bit girl costume which I was eagerly awaiting to see what she would do this year and the costume seemed to be closing down her site so in it's place the Best Halloween Costume idea of 2010 goes to the Amazing Banksy "Flower Thrower".
George Schnakenberg has taken the iconic 2d graffiti work and turned it in to a living breathing (through a handkerchief) 3d person. You can see via his flickr stream his night out partying and either his proposal or attack of Raggedy Ann.
The costume is quite well done and best of all comfortable and versatile. Hope everyone had a great Halloween this year.
---