Audio clip: Adobe Flash Player (version 9 or above) is required to play this audio clip. Download the latest version here. You also need to have JavaScript enabled in your browser.

download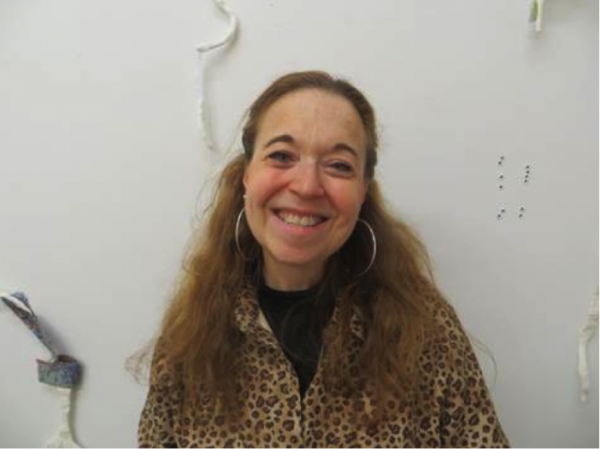 Judith Brotman and co host Meg Duguid. SAIC Low Res MFA as sponser…
I will make a real show note after this lecture at Nashville Public Radio with Seed Space.
This week we catch up with Judith Brotman during her major show at the Bernard Leviton A+D Gallery at Columbia College Chicago. The final show for that configuration of the gallery (which is rumored to have a rebirth coming in January.)
Judith also celebrated an opening of a two person exhibition at the Riverside Art Center a week or so ago with Fraser Taylor.
This week's sponsor is the School of the Art Institutes Low Res MFA program get your application in before December 1st for priority scholarships but they are accepting applications through January 10th.
http://www.saic.edu/academics/graduatedegrees/lowresmfa/
http://judithbrotman.com/home.html
http://megduguid.com/home.html
http://www.colum.edu/adgallery/
http://www.riversideartscenter.com/judith-brotman-and-fraser-taylor-missed-and-other-connections/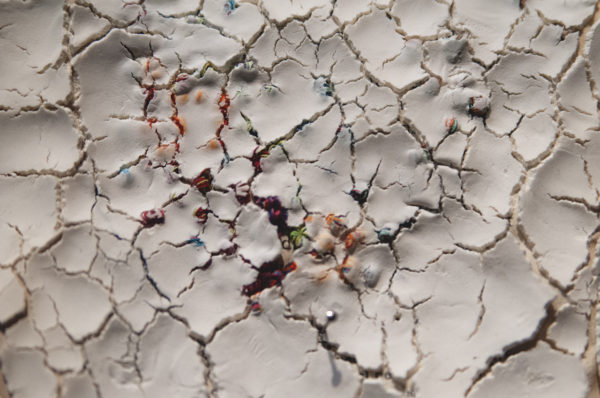 ---
Mark maker, mark maker, make me a mark.
The intentionality of mark making creates a moment where something about the mark maker's being is revealed.  Captured in the mark itself are a litany of codes and codifications that stand beside something unique to that artist's gesture.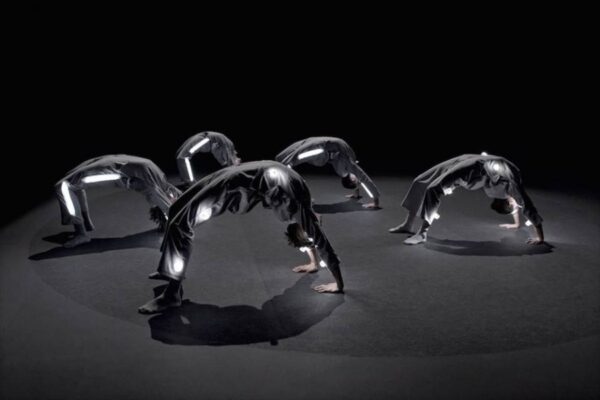 October 23, 2016, 1-4PM
Work by: Julien Prévieux
Julius Caesar: 3311 W Carroll Ave, Chicago, IL 60624
2. Missed (and Other) Connections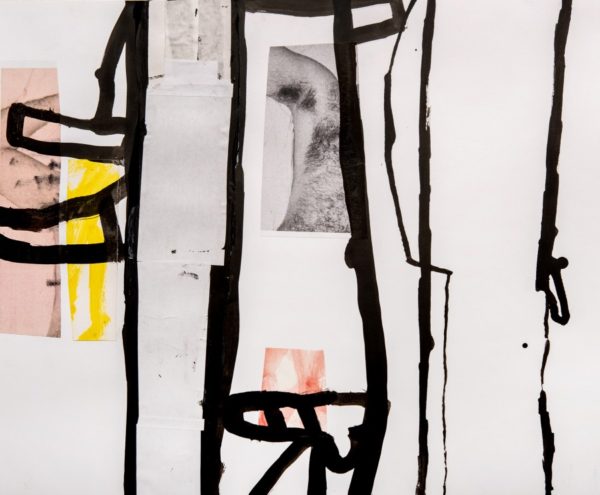 October 23, 2016, 3-6PM
Work by: Judith Brotman and Fraser Taylor
Riverside Arts Center: 32 East Quincy Street, Riverside, IL 60546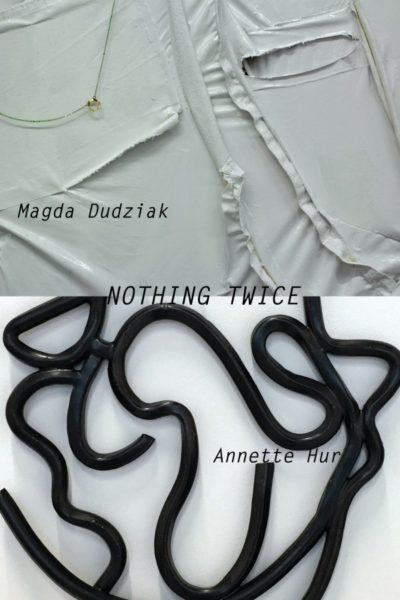 Work by: Magda Dudziak and Annette Hur
October 21, 2016, 7-11PM
Heaven Gallery: 1550 N Milwaukee Ave, Fl 2nd, Chicago, IL 60622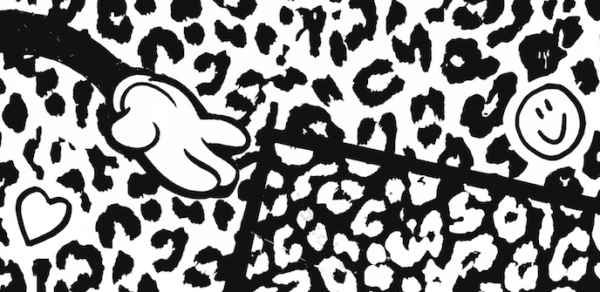 Work by: Julia Arredondo
October 23, 2016, 12-4PM
The Hermosa Walls: 2306 N Keeler Ave, Chicago, IL 60639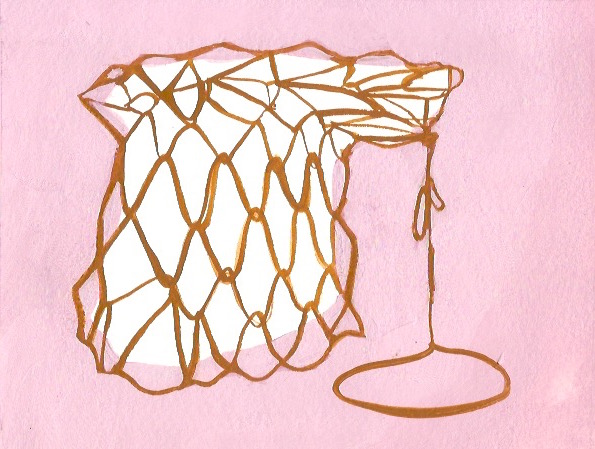 October 22, 2016, 7-10PM
Work by: Kate Perryman
The Learning Machine: 3145 S Morgan St, Chicago, IL 60608
Hey Chicago, submit your events to the Visualist here: http://www.thevisualist.org
---
Guest post by Vanessa Gravenor

Fraser Taylor's show Orchard/Dirge, on view at Threewalls gallery in Chicago, combines sculptures that suggest states of kinesthesis with drawings and paintings blackened to abject states. When entering the main room, one sees a cluster of metallic rods welded together to form angular shapes. These shapes both recall architectural origins but also clusters of beings: animals in a pack.
Austere and lustrous, the forms harken (like a hymn) back upon different artistic moments in the 20th century. Reminiscent of Russian Constructivism because of the linear and angular bisection of space, these specific forms in the sculptural installation Black Flowers recall Tatlin's The Proposed Monument to the Third International. In this way, the work pays homage to the utopian vision of art being linked to political life.
Just as the shapes seem to construct and recall these modernist roots, they also enter into a state of entropy and disintegration by suggesting a Giacometti-style disintegration of the figure. Contextually, Alberto Giacometti was incited by an overexposure to violence after WWI. He embodied a sort of cataract gaze and was concerned with redefining seeing when sight was impossible. Fraser's context is not post-world-wars but the AIDS epidemic in the 80's and 90's where he lost many friends to the disease. The exhibition write-up explains that purging of color "spoke of the wider index of loss" that all mass death brings.
In the adjacent room, there are banners that match this already precedent visual language. Again, abstract forms and ink turn to figuration. This figuration decisively recalls post-war abstraction because of the reduction of the body to pure expression, the body broken under panoptic watch, and of the individual that becomes part of industrial production.
The connection to William Kentridge seems inevitable especially in Taylor's handling of the suited form. Kentridge animated videos use the materiality of charcoal to reference the obliterated landscape of South Africa for mining, which references the colonized body. In Kentridge's work, human figures become landscapes only for the landscape to be erased and blotted out by the figure. There is a shiftless, transcendental character that Taylor's work shares with Kentridge's particularly the bannered work most recently completed (2009-11). However, Taylor's reference is not the black body under colonial or post-colonial Africa but the black body in America. In the sculpture installation Black Flower, on view in the main space, the exhibition write-up explains that the title references African-American painter, trumpeter, and jazz poet Ted Joans who aspired to incite revolution through a manifesto written in 1968. One can see the impact of beat poetry and soul music in the kinetic movements of banners in the project space.
The remainder of Taylor's work is comprised of three large square paintings all featuring a singular large inky mass. This inky mass appears to first be a negative field but shifts to become a birds eye view of a head. In one painting Peculiarities no6, there are several collaged images on the black surface. One image is a line drawing of phalluses, the other a print out of a neck, and another a pinky red color blotch. While the main bodily organ running through the show is the phallus, with some of the sculptures resembling Yayoi Kusama's white, sterile penile sculptures, the paintings' negativity suggests theoretical feminine or queer space. In this, I call upon second-wave feminist theory presented by Kristeva expressing how while the space of the feminine is the space of negativity it is also the space of the new. Furthering these theories, third wave feminist author Griselda Pollock describes how the space of the feminine is a radical space for encounter and con-division. Fraser's work seems to embody a post-colonial third-space between the feminine and the queer that shifts between forms, genders, identities, and landscapes delivering the gazer somewhere inside this void-space of creation.
Fraser Taylor's Orchard/Dirge is on view until May 23rd, 2015.
---
1. The Dutch Don't Dance at Aspect/Ratio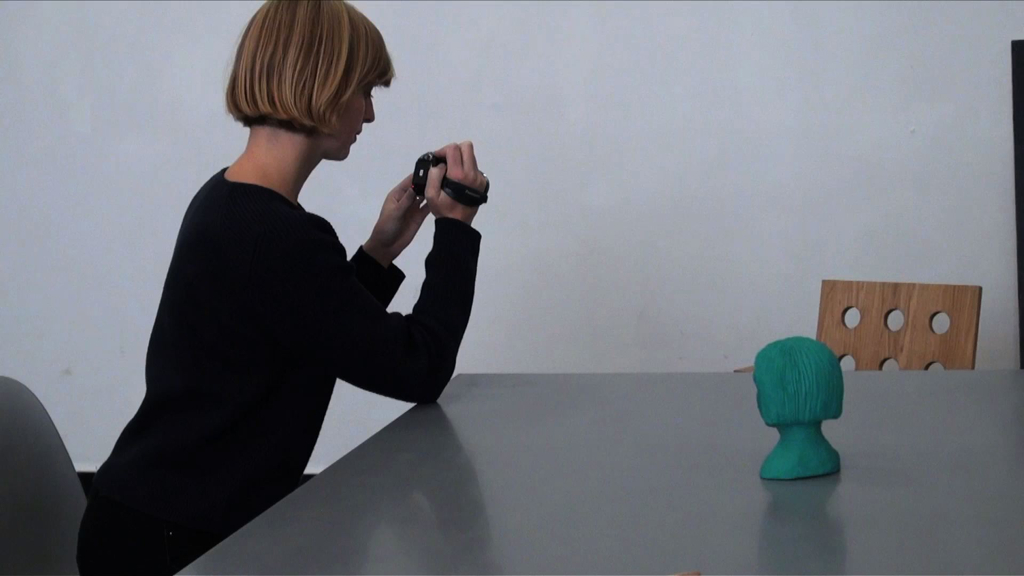 Curated by Kirsten Leenaars and Jeroen Nelemans.
Aspect/Ratio is located at 119 N. Peoria St. Reception Friday, 5-9pm.
2. The Age of Spontaneous Generation at The International Museum of Surgical Science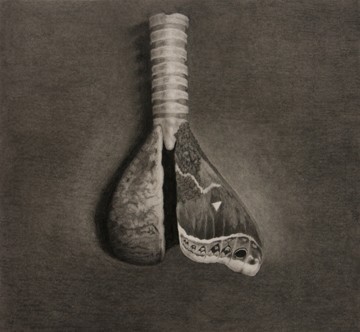 Work by Lauren Levato Coyne.
The International Museum of Surgical Science is located at 1524 N. Lake Shore Dr. Reception Saturday, 6-9pm.
3. The End of Absurdity at Linda Warren Gallery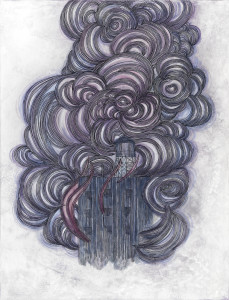 Work by Lora Fosberg.
Linda Warren Gallery is located at 327 N. Aberdeen. Reception Friday, 6-9pm.
4. Milk of Human Kindness at Queer Thoughts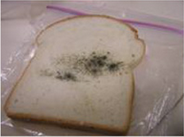 Work by Darja Bajagić, Michael Clifford, Maliea Croy, and Fraser Taylor.
Queer Thoughts is located at 1640 W. 18th St. Reception Friday, 7-10pm.
5. Height Down at Alcatraz Chicago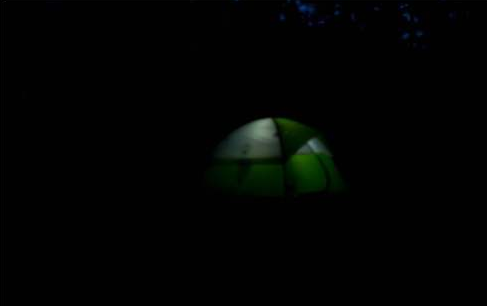 Work by Joseph Mault and Ben Regozin.
Alcatraz Chicago is located at 1000 N. Halsted St. Reception Saturday, 7-10:30pm.
---