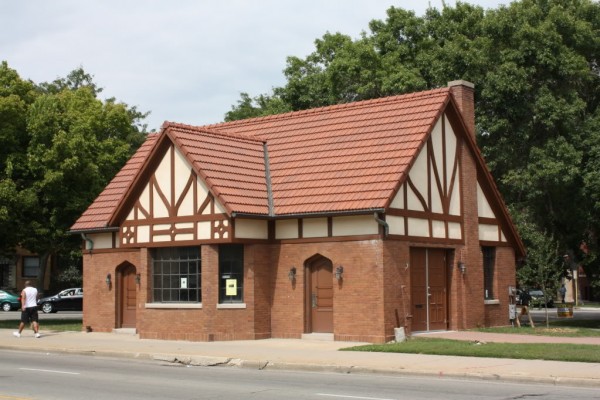 1. Comfort Station 2014-2015 Call for Proposals. Scroll through their website for proper details and more info about the organization (they also invite music/event submissions). The deadline for proposals is: Saturday, August 31st, midnight. 
Comfort Station is a turn-of-the-century structure turned multidisciplinary arts space in the heart of Chicago's Logan Square. Originally a shelter for trolley riders in the early 1900s, the building was eventually defunct and was used to store the city's lawn equipment for decades. The space was adopted and restored in 2010 by Logan Square Preservation and opened as its current incarnation as a community-focused art space in 2011. As the only structure of its kind still standing along the entire boulevard system, Comfort Station represents the preservation of a neighborhood rich in history, while playing host to exhibitions and events that promote its present culture.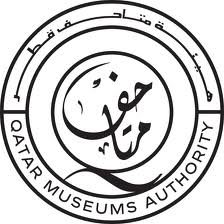 2. Curate Award – Qatar Museums Authority / Fondazione Prada Curate, a global competition organized by Qatar Museums Authority and Fondazione Prada to find new curating talent, is accepting entries online at http://www.curateaward.org/ until 31 December 2013.
As stated by the Curate jury: "The notion of 'curating' no longer belongs just to the museum. With the development of digital and social media, it has now become possible for anyone to participate in the selection, editing and communication of ideas. We hope that people, whatever their age or background, will make the most of the opportunity offered by Curate to think about the future potential of exhibition making, where there are no imposed boundaries to media, scale, content and formats, and ideas, whether from the fields of science or the arts, can come from anywhere."
3. Audience Architects recently put out a call for Dance: A Moving Canvas, "a new program that seeks to expand dance audiences in Chicago by enabling select participants to deepen their understanding of the choreographic process." Deadline is Friday, September 6th. Visit their website here for more information about stipends and guidelines.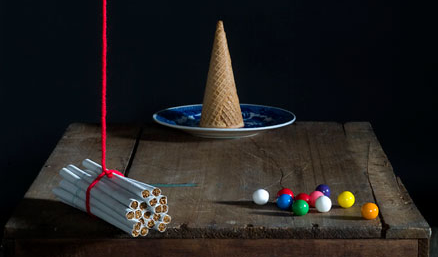 4. Play "Telephone" with strangers via this open call: Nathan Langston's Telephone Game at Satellite Collective. It's in the air apparently — Gallery 400's show "Whisper Down the Lane" has similar themes, so if you want some inspiration check that out. How to play in this iteration:
This game works almost exactly like the kids' game "telephone," also known as operator, ear-to-ear, and many other names the world over. One player devises a message, and that message is whispered to the next person, who whispers it to the next and the next. The message evolves as it travels, surprising and confounding the players.

Rather than simply passing our message from person to person via language alone, Satellite Collective is passing it from art form to art form. A message in music might become a poem, which might become a film, and then a dance work, and so on. The process begins with a very specific message we're "whispering" from artist to artist, but each participant will have access only to the work directly preceding his own. None of the players will know the full evolution of the message until the end. As in the original game, the progression is a secret.

The threads will also branch out: A single painting may be assigned to two or three other artists. When we publish the final succession of works on Transmission, the viewer will be able to follow one thread to the end, go back to the beginning and choose a different route through the series of art works. (More info here)
5. Micro-grants for cartoonists: Sequential Artists Workshops's third round of grants to working cartoonists. SAW continues its commitment to offering small grants of $250 to practicing artists. Two small $250 grants will be awarded on or around September 30, 2013. Eligible artists must be developing and dedicated to a current project that fits within the mission of The Sequential Artists Workshop (basically anything that is high-quality comics, a graphic novel, comics journalism, etc.) More on that here.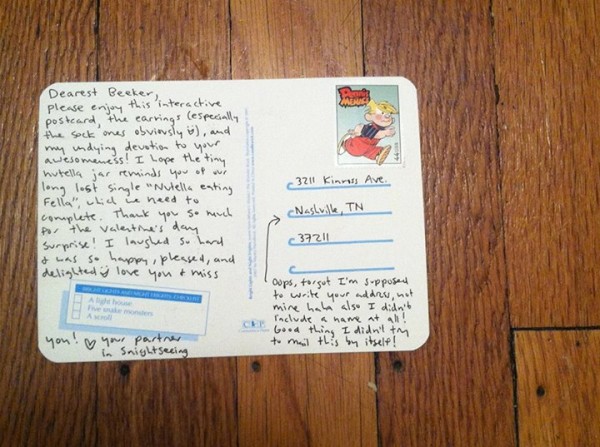 6. and finally — the following is not so much an opportunity for you, per se, but rather an chance  for you to lend creative fodder to students at 826 Chi. Mail off an original postcard today to the address below. "826CHI is a non-profit organization dedicated to supporting students ages 6 to 18 with their creative and expository writing skills, and to helping teachers inspire their students to write." Here is the call:
HEY! SNAIL-MAIL LOVERS!

Next week 826CHI is holding a workshop in which story-writing is based on the contents of postcards. Michael Light, the instructor/a former intern, NEEDS YOUR HELP….This Saturday, no matter where you live, send us a postcard. Its contents are up to you. Pictures. Salutations. Poems. Even a single word. You never know what might inspire a student.

The class is Tuesday (8/6), which means any postcards in the mail BY SATURDAY should make it in time. Please address them to:Â 

Ann Onamoose
1331 N. Milwaukee Ave.
Chicago, IL. 60622

We can't wait to show you how the students transform your correspondence!
---