1. The Flexible Plane of Immanence and Process of Becoming at Firecat Projects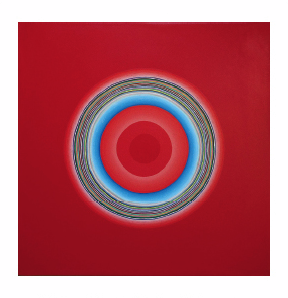 Work by James Jankowiak.
Firecat Projects is located at 2124 N. Damen. Reception Friday, 7-10pm.
2. Water Music at The beach near 6219 North Sheridan Rd.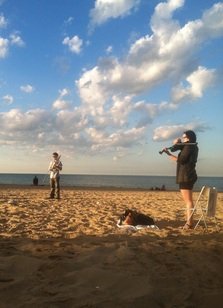 Work by a.pe.ri.od.ic , Simon Anderson, Jonathan Chen, Meg Duguid, Frank Rosaly, and Chicago Phonographers.
This event will be held on the beach near 6219 North Sheridan Rd. Performances Sunday, 3-7pm.
3. Excavations at N. Albany: 10,000 Year Old Aquatic Ruins Discovered in Couple's Back Yard at LAWN Gallery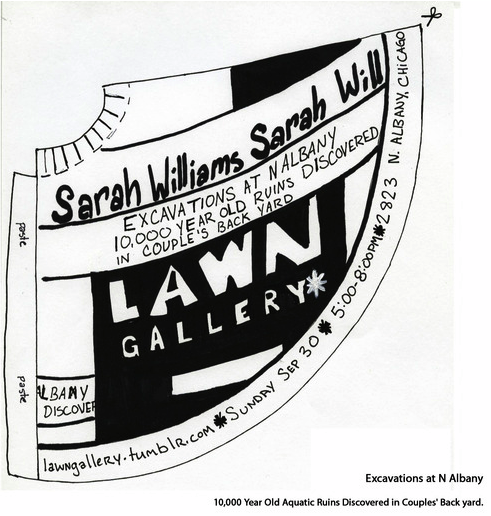 Work by Sarah Williams and Sarah Will.
LAWN Gallery is located at 2823 N Albany on the lawn. Reception Sunday, 5-8pm.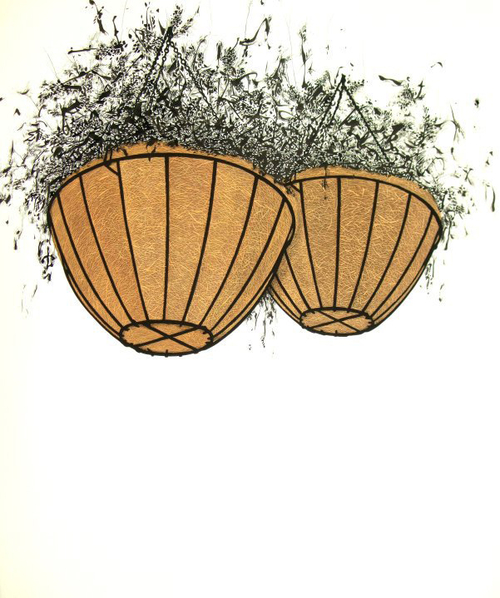 Work by Regin Igloria.
The Franklin is located at 3522 W. Franklin Blvd. Reception Saturday, 5-9pm.
---