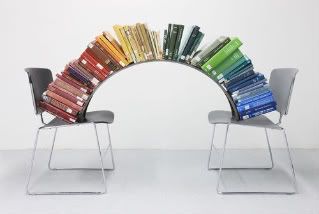 Aspen Mays has been a busy woman with both a 12×12 show at the MCA (February 6-28) and an installation at the Hyde Park Art Center (January 24-April 25). She was kind enough to take some time out of her busy schedule to answer some of my questions about both exhibitions, her process, and her plans for her Fulbright Grant to Chile.
Recently you spoke at threewallsSALON in a discussion called The Doctoral Artist: Research & Practice. What role does research play in your practice? How do you typically begin a series/piece?
Research is often the catalyst for my work. I studied Anthropology as an Undergraduate student- that's what my degree is in, and I think that sort of academic training has found its way into my practice mostly because I enjoy it so much. I've always been a really curious person, and I try to channel that as an artist. I love spending time in the library chasing down ideas, and I also try to get out and do a lot of hands-on research. Perhaps its my background in another field, but I read a lot of books about science and astronomy, and as an artist, I love speaking to folks in different research areas. A lot of projects start by tracking down experts in different fields that I'm interested in. I enjoy that interaction and these sort of "field trips" can be a great source of inspiration and potential collaboration. The video piece Larry, for example, was made with the help of the Adler Planetarium in Chicago. I contacted them after I'd been looking into weather ballooning, and I just started visiting the planetarium speaking to several of the astronomers that launch research balloons as part of the Astro Science Workshop each summer for high school students. I started attending the Workshop – for pleasure really because I thought it was all so interesting….one thing lead to another and I struck up a friendship with Mark Hammergren (an Astronomer there) and the video piece I ended up making sort of evolved out of all of that. That process is a pretty good example of my practice- I love seeking out that interaction. It makes making art feel a lot less solitary to me.
---