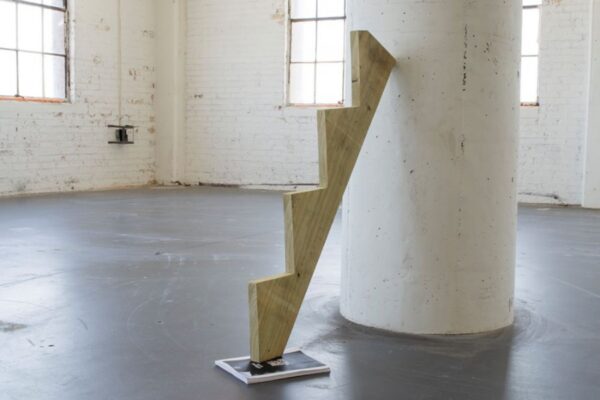 June 18, 2016, 7-10PM
Work by: Alberto Aguilar, Basma Alsharif, Robert Burnier, Alex Chitty, Katy Cowan, Assaf Evron, Danny Giles, Gordon Hall, Sofia Leiby, Jose Lerma, Shana Lutker, Matt Morris, Gina Osterloh, Claire Pentecost, Tim Portlock, Josh Reames, Amanda Ross-Ho, Sanaz Sohrabi, Stephanie Syjuco, Tony Tasset, and Lori Waxman, among many others.
Mana Contemporary: 2233 S Throop St, Chicago, Illinois 60608
2. House Shoes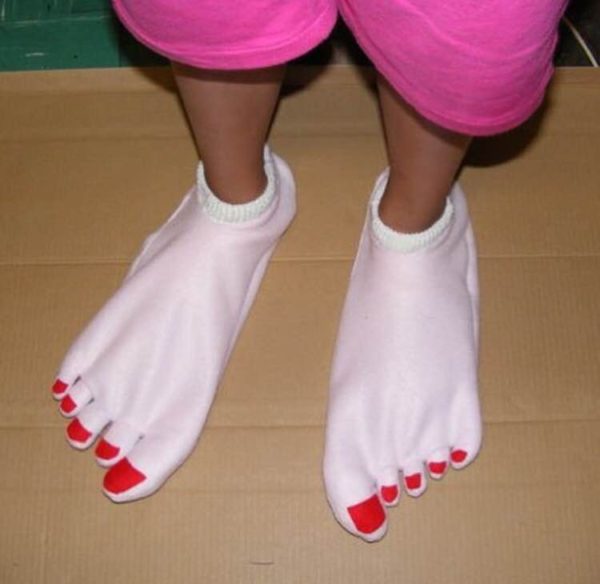 June 18, 2016, 7-10PM
Work by: Mariam Ezzat, Viki Hicky, Emily Kostrzewa, and Matthew Luther (Curated by Crystal Palmer)
cornerstore:1903 S Allport #3F, Chicago, IL 60608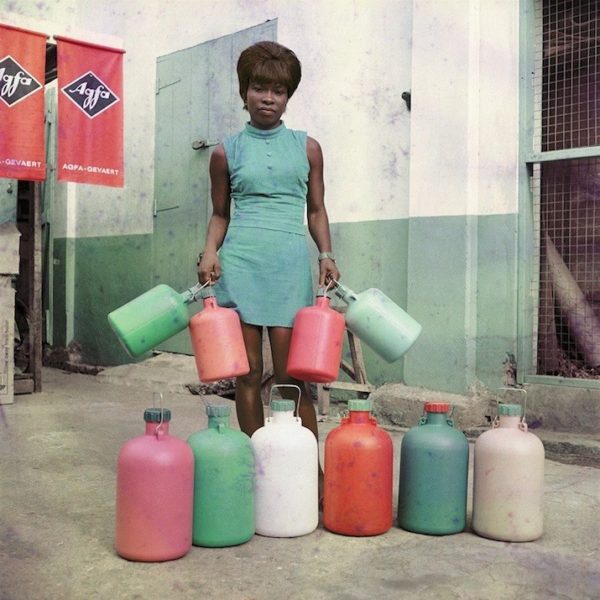 June 22, 2016, 6-8PM
Work by: James Barnor (Curated by Renée Mussai)
Stony Island Arts Bank: 6760 S Stony Island Ave, Chicago, Illinois 60649
4. How Much Land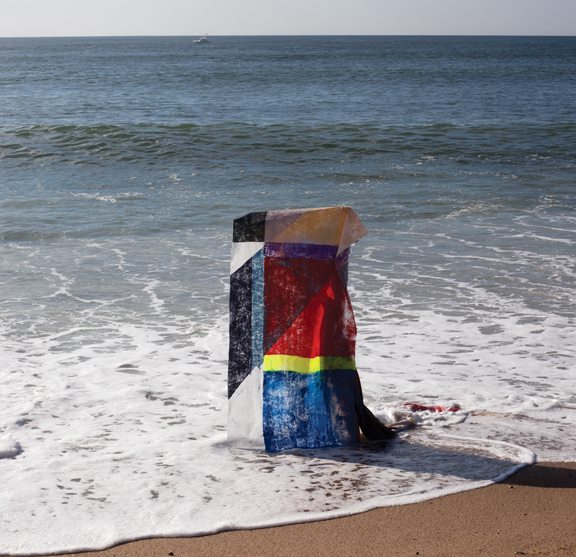 June 17, 2016, 5-8PM
Work by: Jessica Caponigro, Diane Christiansen, Deborah Handler, Anna Kunz, Zoe Nelson, Josue Pellot, Josh Reames, Allison Reimus, Ryan Richey, Philip von Zweck, Erin Washington, and Amanda Williams (Curated by Jessica Cochran)
McCormick Gallery: 835 West Washington Blvd, Chicago, IL 60607
5. Yollocalli Youth Graffiti Battle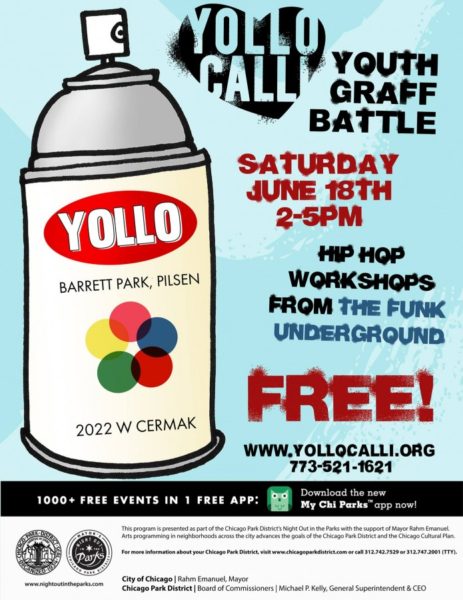 June 18, 2016, 2-5PM
Yollocalli Arts Reach: Barrett Park 2022 W Cermak Rd, Chicago, IL 60608
The Visualist will occasionally feature an additional project that happens to be situated away from Chicago.
 Special Mention: HOMOCCULT 2.0 – S+S PROJECT in MEXICO CITY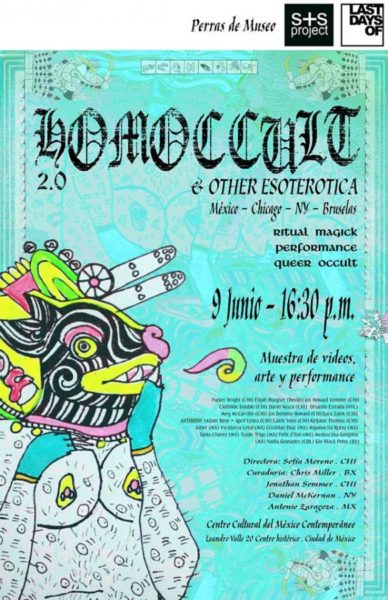 On view through Sunday, June 19th
Work by: Adam Rose + April Lynn, Asher Asher, Gio Black Peter, Erika Bulle, Elijah Burgher, Tania Chavez, Jos Demme Howard, Cristian Diaz, Felix d'Eon, Clothilde Double, Orlando Estrada, Rosé Hernandez, Serena Jara, Vycktorya Letal, Armando Lozano, Meg McCarville, Daniel McKernan, David Nasca, Mipanocha Rurru, Keijaun Thomas, Tsade Trigo, Lechedevirgen Trimegisto, Caleb Yono, and Sara Zalek
@ Los Insurgentes, Fundación del Centro Cultural del México Contemporáneo, ArtSpace Mexico, and Museu de la Ciudad
---
The long hot summer is over. The season is beginning again. Thus, for this week and next, we shall feature a Top 10 Picks! Enjoy.
Friday 9/4/15 –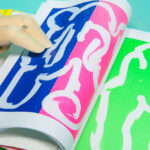 Work by Alexander Valentine.
Fernwey is located at 916 N. Damen Ave. Reception 7-10pm.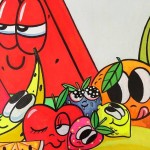 Work by Chris Uphues, Buried Diamond, and Killer Acid.
Galerie F is located at 2381 N. Milwaukee Ave. Reception 6-10pm.
Tertiary Dimensions at Sector 2337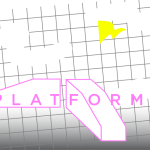 Curated by Alexandria Eregbu with work by Aay Preston-Myint, Adam Liam Rose + Alex Zak, Amina Ross, Betsy Odom, Elijah Burgher, Gordon Hall, Katie Vota, Kiam Marcelo Junio, Margaret Bobo-Dancy, Matt Morris, Oli Rodriguez, and Rami George.
Sector 2337 is located at 2337 N. Milwaukee Ave. Reception 5-8pm.
Garcia, Rios + Romero at Trunk Show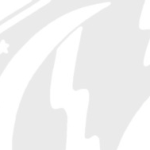 Work by Anthony Romero, Josh Rios and Eric J. Garcia.
Trunk Show is located at 1859 W. 19th St. Reception 6-8pm.
Saturday 9/5/15 – 
What Would Barbara Do? at Defibrillator Gallery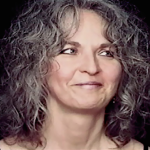 Curated by Joseph Ravens, Oli Rodriguez and Frederic Moffet with work by Miao Jiaxin, Zachary Harvey, Caitlin Bacon, Whitney Johnston, Charles Lum, Barbara DeGenevieve, Amber Hawk Swanson, Kean O'Brien and Isaac Leung.
Defibrillator Gallery is located at 1463 W. Chicago Ave. Reception 7-10pm.
Cohen + Ruiz at Roots and Culture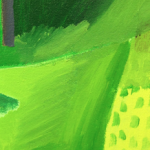 Work by Alex Bradley Cohen and Steve Ruiz.
Roots and Culture is located at 1034 N. Milwaukee Ave. Reception 6-9pm.
Their, Their at Slow Pony Project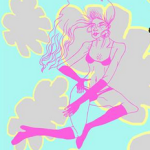 Work by Local Honey.
Slow Pony Project is located at 1745 W. 18th St. Reception 6-9pm.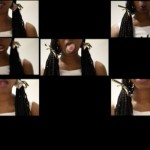 Curated by Scott J Hunter with work by Daniel Baird, Jessica Caponigro, Alexandria Eregbu, Danny Giles, Sofia Moreno, Matt Morris, Amina Ross, Alfredo Salazar-Caro, Ivan Lozano and Dan Paz.
The Franklin is located at 3522 W. Franklin Blvd. Reception 6-10pm.
A short and pleasurable journey at Vertical Gallery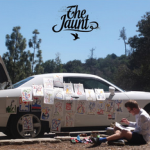 Work by Collin van der Sluijs, Mike Perry, Cody Hudson, Daniel Frost, Hedof, Jordy van den Nieuwendijk, Amanda Marie, David Shillinglaw and more.
Vertical Gallery is located at 1016 N. Western Ave. Reception 6-10pm.
Sunday 9/6/15 – 
Warm Kitty, Soft Kitty at Hyde Park Art Center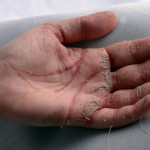 Work by D. Denenge Akpem, Eliza Bennett, Laci Coppins and Nakia Gordon, Alexandria Eregbu, Isaac Facio and Benedickt Diemer, Whitney Huber, Taylor Hokanson and Dieter Kirkwood, Cole Don Kelley, Barbara Layne, Hiro Murai for Flying Lotus, Tameka J. Norris, Betsy Odom, Scout Paré-Phillips, Jennifer Ray, Aileen Son and Fo Wilson.
Hyde Park Art Center is located at 5020 S. Cornell Ave. Reception 3-5pm.
---
1. Placemakers Summit (Part 1 & Part 2) at Mana Contemporary Chicago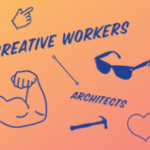 Part of VERSION14. Part 1 (Saturday) 1pm: Contested Territory with Multiuso, The Graffiti Institute and 96 Acres, 2pm: Tactical Urbanism 101 with Rik Adamski, 3pm: ArchiGO with Paul Durica and Nick Fraccaro, 4pm: A Free Frame with Robert Herbst, 5pm: Presentation TBA by Krisann Rehbein. Part 2 (Sunday) 1pm: Why Aren't We All Developers By Now? with Charles Vinz, 2pm: Wicker Park Bocce Club with Alex Gara, 3pm: Space-taking and place-making with Sean Starowitz, 4pm: Fertile Substrate: the down and dirty job of placemaking with Nance Klehm, 5 pm: Hypercities, Bangkok with Logan Bay.
Mana Contemporary Chicago is located at 2233 S. Throop St. Discussions 1-6pm Saturday and Sunday.
2. don't trust the floor at Slow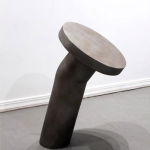 Work by Claire Ashley, Tony Balko, Meg Duguid, Jason Dunda, Max Byron Garett, Kevin Jennings, Chuck Jones, Julie Potratz, Rebecca Walz and Ryan Michael Pfeiffer.
Slow is located at 2153 W. 21st St. Reception Saturday 6-9pm.
3. So It Goes at Sunday Project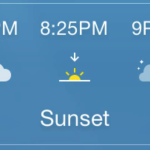 Work by Tim Mann, Ryan Nault, and Allison Wade.
Sunday Project is located at 1344 W. 18th Pl. #1F. Reception Sunday 3-6pm.
4. We do what we like and we like what we do at Western Exhibitions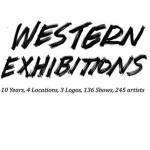 Work by Dan Attoe, Elijah Burgher, Lilli Carré, Ryan Travis Christian, Courttney Cooper, Nicholas Frank, Richard Hull, Dutes Miller, Rachel Niffenegger, Paul Nudd, Robyn O'Neil, Stan Shellabarger, Geoffrey Todd Smith, Deb Sokolow, and Ben Stone.
Western Exhibitions is located at 845 W. Washington Blvd. Reception Friday 5-8pm.
5. SOLO @ CIRCA at CircaModern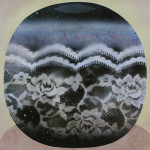 Work by Allison Reimus.
CircaModern is located at 1114 N. Ashland Ave. Reception Friday 5-9pm.
---
So, for some reason I thought the 2014 Whitney Biennial list was supposed to be revealed in December but instead it came out today!
Congrats to all our friends and the folks we do not yet know. We can't wait to see the show.
As curated by Anthony Elms, Stuart Comer, and Michelle Grabner:
Academy Records and Matt Hanner
Terry Adkins
Etel Adnan
Alma Allen
Ei Arakawa and Carissa Rodriguez
Uri Aran
Robert Ashley and Alex Waterman
Michel Auder
Lisa Anne Auerbach
Julie Ault
Darren Bader
Kevin Beasley
Gretchen Bender
Stephen Berens
Dawoud Bey
Jennifer Bornstein
Andrew Bujalski
Elijah Burgher
Lucien Castaing-Taylor, Véréna Paravel, and Sensory Ethnography Lab
Sarah Charlesworth
Yve Laris Cohen
Critical Practices Inc.
Matthew Deleget
David Diao
Zackary Drucker and Rhys Ernst
Paul Druecke
Jimmie Durham
Rochelle Feinstein
Radamés "Juni" Figueroa
Morgan Fisher
Louise Fishman
Victoria Fu
Gaylen Gerber with David Hammons, Sherrie Levine, and Trevor Shimizu
Jeff Gibson
Tony Greene curated by Richard Hawkins and Catherine Opie
Joseph Grigely
Miguel Gutierrez
Karl Haendel
Philip Hanson
Jonn Herschend
Sheila Hicks
Channa Horwitz
HOWDOYOUSAYYAMINAFRICAN?
Susan Howe
Jacqueline Humphries
Gary Indiana
Doug Ischar
Carol Jackson
Travis Jeppesen
Alex Jovanovich
Angie Keefer
Ben Kinmont
Shio Kusaka
Chris Larson
Diego Leclery
Zoe Leonard
Tony Lewis
Pam Lins
Fred Lonidier
Ken Lum
Shana Lutker
Dashiell Manley
John Mason
Keith Mayerson
Suzanne McClelland
Dave McKenzie
Bjarne Melgaard
Rebecca Morris
Joshua Mosley
My Barbarian (Malik Gaines, Jade Gordon, and Alexandro Segade)
Dona Nelson
Ken Okiishi
Pauline Oliveros
Joel Otterson
Laura Owens
Paul P.
taisha paggett
Charlemagne Palestine
Public Collectors
Sara Greenberger Rafferty
Steve Reinke with Jessie Mott
David Robbins
Sterling Ruby
Miljohn Ruperto
Jacolby Satterwhite
Peter Schuyff
Allan Sekula
Semiotext(e)
Amy Sillman
Valerie Snobeck and Catherine Sullivan
A.L. Steiner
Emily Sundblad
Ricky Swallow
Tony Tasset
Sergei Tcherepnin
Triple Canopy
Philip Vanderhyden
Pedro Vélez
Charline von Heyl
David Foster Wallace
Dan Walsh
Donelle Woolford
Molly Zuckerman-Hartung
PS. Thanks to Jerry Saltz's facebook for the list.
---
1. Bound and/or Stapled (or not) & Plant Life at Western Exhibitions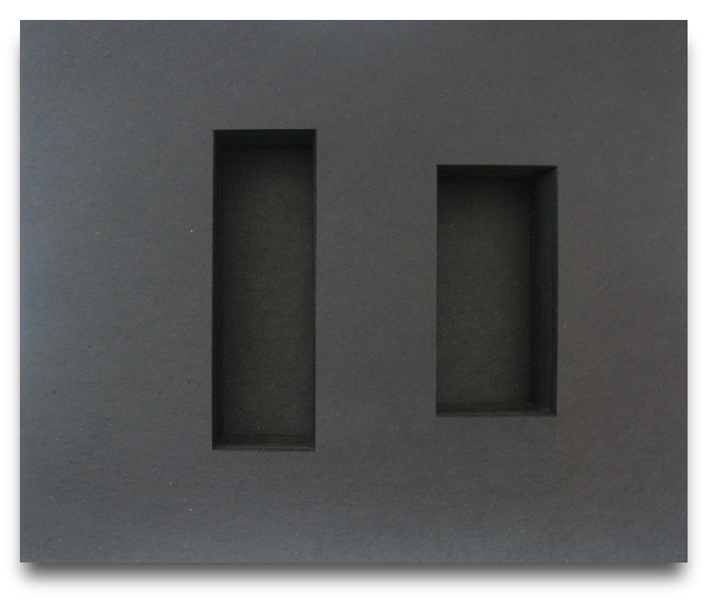 Bound and/or Stapled (or not) includes work by Elijah Burgher, Lilli Carré, Terence Hannum, Leah Mackin, Dutes Miller, Andy Moore, Miller & Shellabarger, Stan Shellabarger, and Scott Teplin. Plant Life is curated by Geoffrey Todd Smith, with work by Chinatsu Ikeda, Eric Wert, Heidi Norton, Jonathan Gardener, Mindy Rose Schwartz, Scott Wolniak, and Tyson Reeder.
Western Exhibitions is located at 845 W. Washington Blvd. Reception Friday, 5-8pm.
2. Two Women Do Three Things at Happy Collaborationists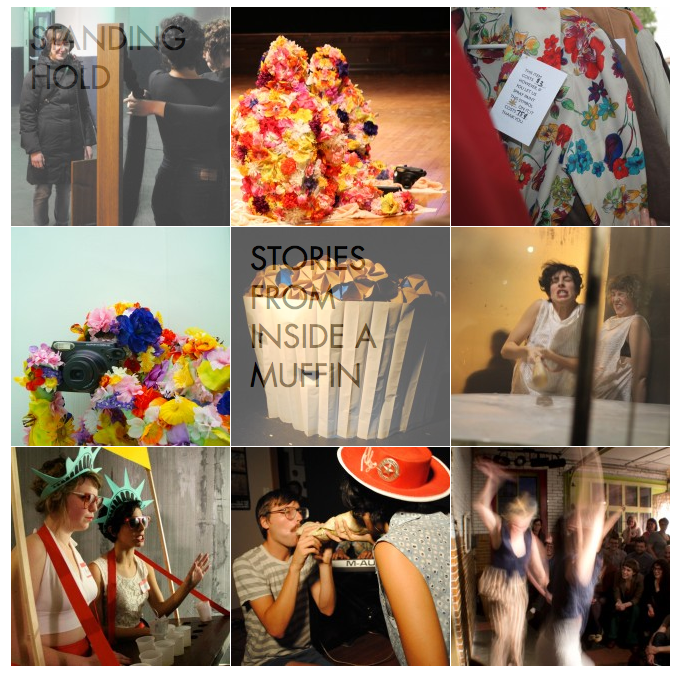 Work by Mothergirl (Katy Albert and Sophia Hamilton).
Happy Collaborationists is located at 1254 N. Noble St. Reception Saturday, 7-10pm.
3. Shit is Real & UUUUU at Devening Projects + Editions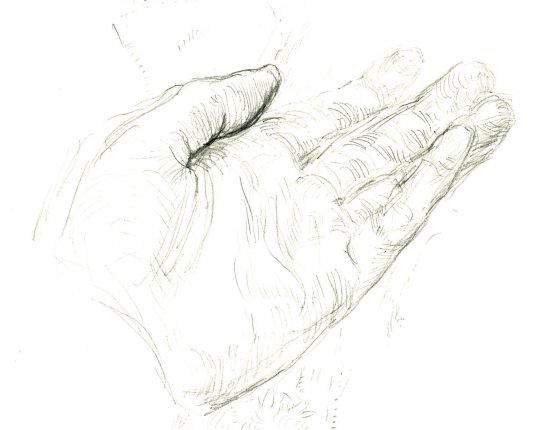 Shit is Real includes work by Aron Gent, Carrie Gundersdorf, Cody Hudson, Sofia Leiby, and Josh Reamesand Cody Tumblin. UUUUU includes work by Rainer Spangl.
Devening Projects + Editions is located at 3039 West Carroll St. Reception Sunday, 4-7pm.
4. Tempus fungit-amor mannet at moniquemeloche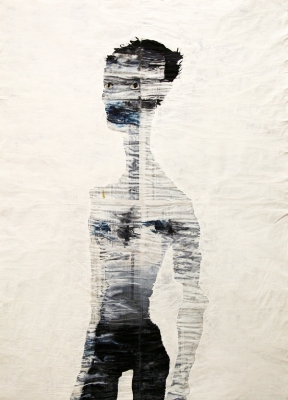 Work by Gabriel Vormstein.
moniquemeloche is located at 2154 W. Division St. Reception Friday, 6-8pm.
5. Contemporary Artists from Ukraine at Ukrainian Institute of Modern Art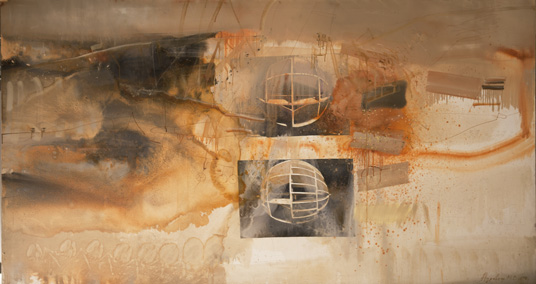 Work by Oleksander Babak, Oleksander Dubovyk, Serhiy Mikhnovsky, Roman Romanyshyn, Serhij Savchenko, Oksana Stratijchuk, Katarina Svirhunenko, and Mykola Zhuravel.
Ukrainian Institute of Modern Art is located at 2320 W Chicago Ave. Reception Friday, 6-9pm.
---