Three students from the Royal Academy Schools were astonished yesterday when the man who made the fortunes of Damien Hirst, Tracey Emin and the Chapman brothers picked their entire graduation show.
Mr Saatchi, 65, snapped up five cutout cartoon characters by Angus Sanders-Dunnachie, 28, the total price of which was £7,900; seven of ten landscapes by Jill Mason, 33, each priced at up to £600; and all 13 paintings by Carla Busuttil, 26, which were priced between £450 and £2,500.
Mr Saatchi had asked for a discount, but none of the students wanted to reveal how much they had agreed to.
---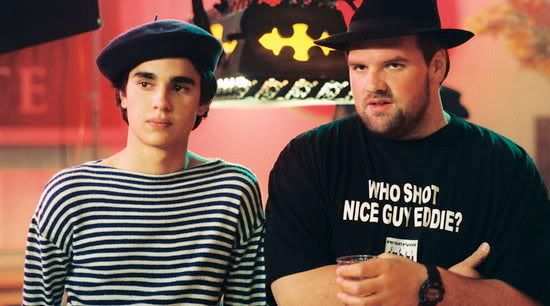 Via Brett Sokol for New York Magazine:
If the glory, freneticism, excess, and sunny evanescence of the current contemporary-art boom has a symbolic home, it's Miami Beach. Thanks to the appearance of an exponentially more fabulous Art Basel Miami Beach fair each December since 2002, the once-tattered resort town has gained a new sense of itself as an aesthetic destination that goes beyond the mere appreciation of a set of well-wrought silicone implants. Now members of the local Establishment, enamored with their smart new friends-collectors, artists, and curators from around the world-want to see if they can get them to stick around. It's partly about wishing to be taken seriously as a cultural alternative to New York and Los Angeles. But it's also a bet that fertilizing the creative class is good economic-development policy-especially in a city hit hard by the real-estate meltdown. Which is why a local developer and collector, Craig Robins, is starting a free postgraduate art program in Miami.
Read more
---
From the Yale Daily News:
Art major Aliza Shvarts '08 wants to make a statement.
Beginning next Tuesday, Shvarts will be displaying her senior art project, a documentation of a nine-month process during which she artificially inseminated herself "as often as possible" while periodically taking abortifacient drugs to induce miscarriages. Her exhibition will feature video recordings of these forced miscarriages as well as preserved collections of the blood from the process.
The goal in creating the art exhibition, Shvarts said, was to spark conversation and debate on the relationship between art and the human body. But her project has already provoked more than just debate, inciting, for instance, outcry at a forum for fellow senior art majors held last week. And when told about Shvarts' project, students on both ends of the abortion debate have expressed shock . saying the project does everything from violate moral code to trivialize abortion.
But Shvarts insists her concept was not designed for "shock value."
"I hope it inspires some sort of discourse," Shvarts said. "Sure, some people will be upset with the message and will not agree with it, but it's not the intention of the piece to scandalize anyone."
The "fabricators," or donors, of the sperm were not paid for their services, but Shvarts required them to periodically take tests for sexually transmitted diseases. She said she was not concerned about any medical effects the forced miscarriages may have had on her body. The abortifacient drugs she took were legal and herbal, she said, and she did not feel the need to consult a doctor about her repeated miscarriages.
Shvarts declined to specify the number of sperm donors she used, as well as the number of times she inseminated herself.
Art major Juan Castillo '08 said that although he was intrigued by the creativity and beauty of her senior project, not everyone was as thrilled as he was by the concept and the means by which she attained the result.
Read more
---
Finally, after a six month wait, it is here…
The audio from the 2007 Stone Summer Theory Institute: Is Art History Global?
This will be a series of six or seven 2-4 hour excerpts from the week-long event. In advance of the second iteration "What is an Image?"  You can find more info and the application for the 2008 Institute at… http://www.stonesummertheoryinstitute.org
The 2007 participants can be viewed at http://www.badatsports.com/megsmagic/2007-panorama.jpg
Keep in mind that this audio is rough "B-side stuff," but nonetheless provides a chance to go behind the curtain on this thoughtful conversation.
In this episode we present… "The Intro Round Table Event."
http://badatsports.com/elkins/Intro_To_Stone_Institute.mp3
From The Stone Summer Theory Institute Site…
2007: The Globalization of Art, co-organized with Zhivka Valiavicharska
The book will be co-edited with Alice Kim; please see the book series for more information.
The "biennale culture" now determines much of the art market. Literature on the worldwide dissemination of art assumes nationalism and ethnic identity, but rarely analyzes it. At the same time, there is extensive theorizing about globalization in politics, postcolonial theory, economics, sociology, and anthropology.
This was the first event of the series to bring political theorists together with writers and historians concerned specifically the visual arts and its art history.
Seminars were taught by Fredric Jameson, Harry Harootunian, Thomas DaCosta Kaufmann, Shigemi Inaga, Susan Buck-Morss, James Elkins, and Zhivka Valiavicharska.
---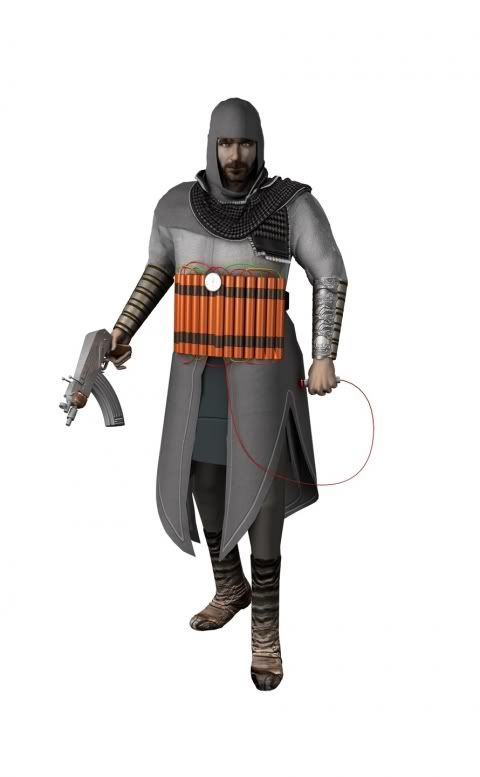 Via B. Blagojevi? for ArtCal "Iraqi American video artist Wafaa Bilal's recent exhibition at Rensselaer Polytechnic Institute in Troy, NY, Virtual Jihadi, was closed by the University's administration a day after its initial opening on 5 March 2008.
A conservative commentator on the state payroll called for protests to Bilal's exhibition before its opening in the pages of the Troy Record, citing a work based on an incendiary video game exhibited in a university art gallery.
The offending work, a video in which Bilal depicts himself as an Iraqi civilian radicalized by his brother's death and driven to join an Al-Qaidea in Iraq cell as a suicide bomber, positions the artist's character in an interactive video game called The Night of Bush Capturing, an Islamist détournement of Hunt for Saddam, an American first person shooter in which a protagonist U.S. soldier makes his way through a virtual world populated by stereotypical Iraqi men in an Odyssean journey to "hunt" and kill former Iraqi president Saddam Hussein. RPI cited concerns that Balil's work may make use of university resources to 'provide a platform for what may be a product of a terrorist organization or which suggests violence directed toward the president of the United States and his family.'
Following the censoring of the exhibition at the university art gallery, Balil seems to have been blacklisted from campus and denied access to university buidlings, despite being RPI's current artist in residence and being assured by the university president that he remains a welcome member of the community regardless of the recent controversy. Balil describes this and more in a recent video interview."
To view the rest of the article please visit ArtCal
---