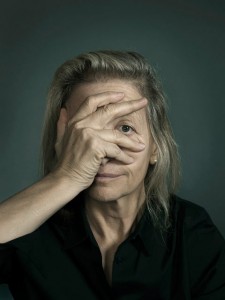 I wish Annie Leibovitz well and hope she gets her financial situation back on track and doesn't suffer the pain shared by The Beatles and Stones which is the never ending chase to put the genie (rights to your own work) back in the bottle once you have sold it. Aside from that I can't bring myself to shed a tear or show any shock over her situation.
If you haven't had a chance to read up on this, on July 29th Ms. Leibovitz was sued by Art Capital Group in the NY State Supreme Court for failure to pay towards a loan of $24 million that she took. The collateral for this was properties in Greenwich Village and in Rhinebeck, N.Y., her negatives and the rights to her photographs.
Essentially the bulk of her assets.
Now after failure to make the basic payments Art Capital Group has successfully pursued payment in the courts and is gaining access to the collateral with the goal of liquefying the assets to regain the funds. Ms. Leibovitz has not commented on the actions and I don't see any advantage to commenting but sadly it is reported that this is not the first time she has had problems making proper financial payments to clients or the state for taxes.
The point is this is not a rare case in the Art World, many many artists and creative professionals regularly take upon themselves financial responsibilities that they are ill prepared to handle or worse ignore all together. Only to learn that ignorance isn't a defense in the court and a lifetimes worth of work and struggle can be lost in the balance of a few or single bad financial decisions.
I know it feels like it is hard to find people to trust, or you don't want to have some "parental" figure limiting your decisions or options but the business side of art is as important in the long term if not in many ways more important in enabling great work to be produced and shared with the world.
Please take this opportunity to take a good hard look at your current situation if this current economy hasn't made you already and ask yourself are you properly taking care of your long term finances and are adequately planing for trouble and can personally handle that responsibility yourself. If the answer is no, find someone skilled who you can partner with to make sure you don't sign contracts or do expenditures you will live the rest of your life regretting.
Life in Art is hard enough, don't be your own worst enemy.
---
"My dealer is acting weird," a friend from New York said to me recently. "Weird, how?" I asked, starting to work on my probable list of dual sided offenses and defenses between the two parties. "Weird like, I can never tell if she likes my work. She keeps putting off studio visits and some other stuff. I don't know what she wants from me"
"…other stuff…" Okay, so I can surmise that one of two things is happening.
One: this dealer is fixin' to screw my friend. The dealer has lost interest, found something better, is disappointed in sales. The dealer probably got an early pass to the MFA exhibition at one of the local Young Artists Vocational Schools of Instant Success and has replaced nearly half her roster of artists with youngsters whose installation work revolves around their "like, umm, genuine interest in Hip-Hop culture".
Then there's option Two, Read more
---

The first exhibition of paintings by Ciaran Murphy at Kavi Gupta gallery features twelve paintings on canvas, all small or medium in size. They're painted in a style that's become all the rage of late– that low key, often monochromatic rendering of disparate objects and interiors, you know the one. The one Luc Tuymans made famous; the one that brought back small painting from the bombastic Eighties. We've all learned to appreciate a little meditative, personally scaled rumination on delicate palettes and sensitive brushwork. I know I have.
Ciaran's paintings do just what this brand of painting aims to do. Well, some of them. The idea is really lovely; what at first seems simply under-described, gives way to a transcendent moment of reverie. That by flinging off all sorts of extra baggage, the paintings may, if done well, describe ever so much more than the ones that contain excessive information. In the case of this exhibition, the effect is achieved so well in a few of the works. "Frozen Tree" is a superb painting. Barely breathing through the flat gray field of color is a vibrant, odd fleshy tone of under painting. The fallen tree and its exposed root clump are rendered just enough, and not too much. The root clump, like an explosion on the otherwise quiet composition, makes the work a succinct beauty. "Storm Damage" and "Circular Cloud Formation" achieve the same thing- calligraphic gestures doled out in minimum, and with confidence. Like a good haiku, if I dare say.

Read more
---

Why is it so GOD DAMNED hard to sell a piece of art around here? I can't help asking myself this as I soon join the ranks of civilians outside the Art World proper and close the doors on my 4 year long project, Lisa Boyle Gallery.
Seems I am in fashion though, since a handful of my compatriots are shutting down near the same time. 40000 last December, soon Navta Schulz, Gesheidle and others. Closings here, closings in New York, even my friend in Boston are hanging it up. What gives, you ask? A writer for Time Out Magazine recently talked with me and a couple of the other dealers about this little black cloud and what conditions exist that make this happen, particularly in a clump, as often occurs. "Whose fault is it?," she wanted to know. I told her in a conspiratorial tone that I had plenty of ideas. Read more
---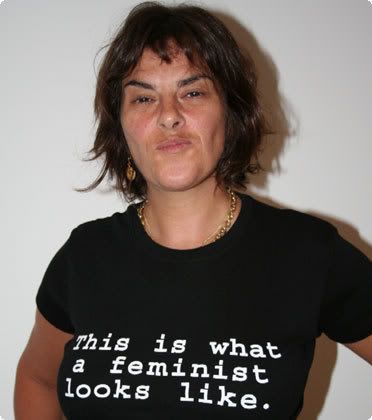 It seems as if I am only going to make posts about Tracy Emin. Here is the most recent news of Emin's escapades .
"Artist Tracey Emin has spent millions on buying a large part of a historic quarter of East London, in an attempt to halt the tide of commercial and corporate development of the area, reports Vanessa Thorpe in The Guardian.
Despite the fact Emin calls it a 'stupid project, in a way,' her total investment will amount to just under four million pounds (eight million dollars), half of which will be spent on returning a former weaving works, known as Tenter Ground, in Spitalfields, to its original form. She plans to use the area as a vast studio when restoration work is complete in two and a half years' time. 'It is a listed building, and it is important to me to keep artists working in the area and keep it in artisan use.
And also not to have it turned into a hotel or restaurant,' she told The Observer.
Link
---