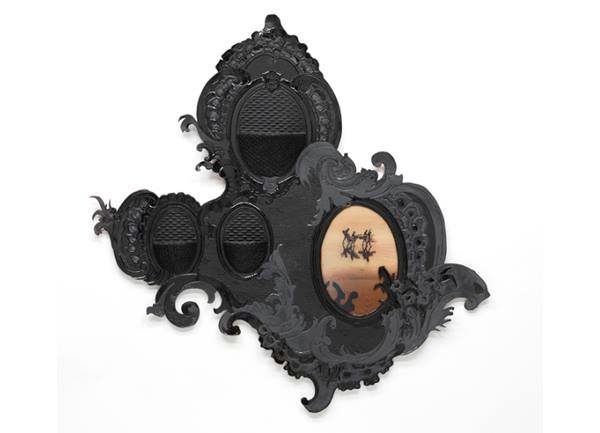 July 22, 2016, 6-8PM
Work by: Carol Jackson
Corbett vs. Dempsey: 1120 N Ashland Ave, Chicago, IL 60622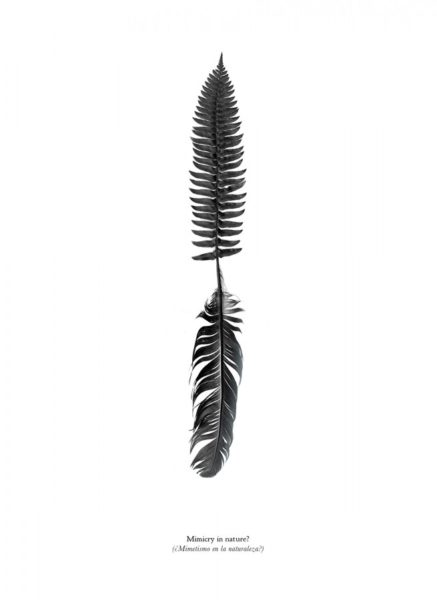 July 24, 2016, 3-5PM
Work by: Jenny Kendler and Brian Kirkbride (Curated by Lou Mallozzi)
The Fern Room at the Lincoln Park Conservatory: 2391 N Stockton Dr, Chicago, IL 60614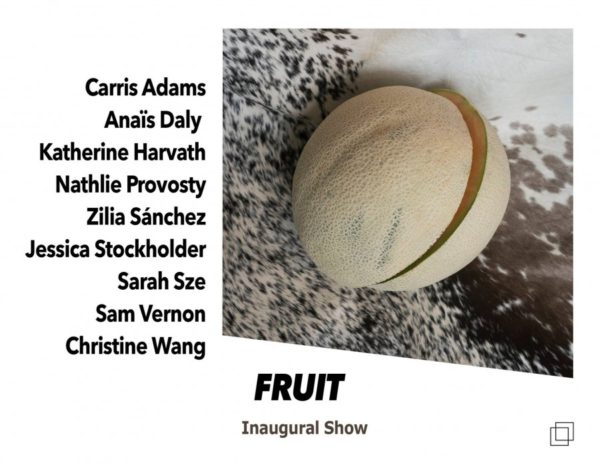 July 23, 2016, 6-10PM
Work by: Carris Adams, Anaïs Daly, Katherine Harvath, Nathlie Provosty, Zilia Sánchez, Jessica Stockholder, Sarah Sze, Sam Vernon, and Christine Wang
Produce Model Gallery: 1007 W 19th St, Ste 1, Chicago, IL 60608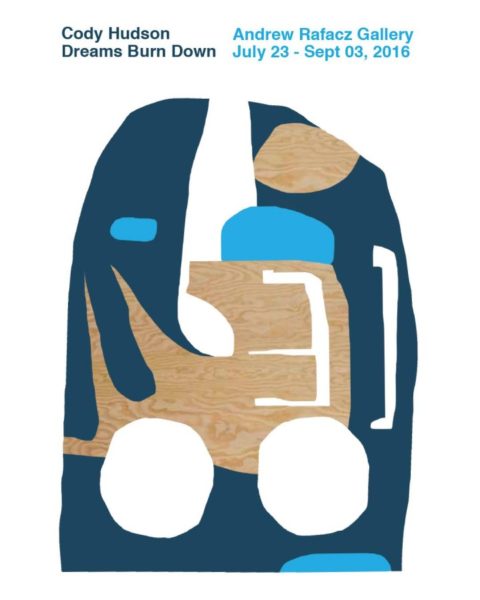 July 23, 2016, 4-7PM
Work by: Cody Hudson
Andrew Rafacz Gallery: 835 W Washington Blvd, 2nd Fl, Chicago, IL 60607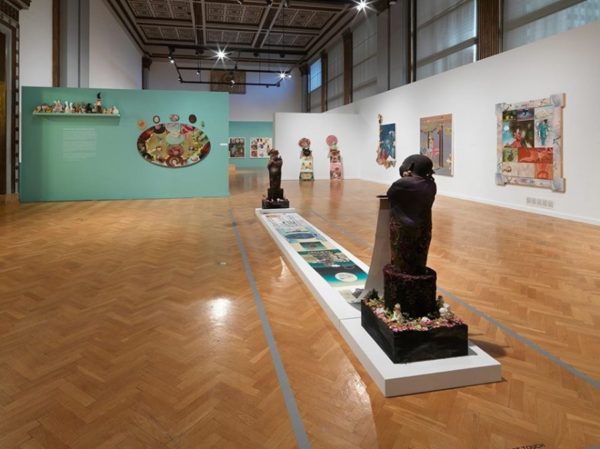 July 21, 2016, 6-7PM
Chicago Cultural Center: 78 E Washington St, Chicago, IL 60602


Hey Chicago, submit your events to the Visualist here: http://www.thevisualist.org
---
By Kevin Blake 
The front tire wobbles as the weight of the planking jerks the fork of the bicycle from side to side. It will take rhythm to get anywhere. It will require a centering–a perfect distribution of the unbalanced load. The salvaged wood scrap stretches across the handlebars, bending under its own heft as it distances from the bicycle on both ends. There are bricks in the back basket–a milk crate strapped with rope to the frame. It rubs the back tire like an out-of-place brake pad…the every-other-rotation kind of rub. The tires have the pancaked look of low air where the rubber meets the road. Conditions are ripe for an array of potentials.
This is a moment in a story. It is not necessarily the beginning, the climax, or the end. It is a picture of a picture–the recollection of an unclear memory, that morphs into clairvoyance only as it is repeated and deployed situationally. It is the word made flesh, and the flesh made word. It is the construction of one's identity from available material–material that is both tangible and ethereal.
As I walked through Kati Heck's inaugural exhibition, "Ins Büro!" at Corbett vs Dempsey, I found myself thinking about my own life as a scavenger–hoarding all the potential I could carry. I was seeing similar moments described in Heck's images–potentials picked out of the mundane, or the recently discarded, and harvested to distribute into complex riddles with seemingly endless possibility. On the canvases, I could see the dialogue between the painter and the thinker. Between the subject and the object. Between the story and the fragmented reality in which it exists.
These concurrent and perpetual dialogues in Heck's work are best understood through their relationships with the paint itself. For example, in the faces of central figures, there appears to be a deeply personal connection–not just to the sitter–but also to the technical precision by which she chooses to treat the face. Where there are sections of amplified care–smaller brushwork, attention to detail, and range in palette–there also seems to be amplified metaphor, or keys to following the artist's inner dialogue.
"Alles-Mehr," which google translated for me as "everything-more," exemplifies this notion. In "Alles-Mehr," one can follow the hierarchy of paint distribution–from the face, down to the jar of pickles, to the fabric, to the wood of the chair, to the skin, and to the wall. To me, the smaller marks represent larger roles in the image's story. The larger marks are painting maneuvers. Small is big. Big is small. All are equally important to its existence as a painting–or as an aesthetically considered object of contemplation.
Here, a man appears to be in a pickle–as they say–four fingers deep. This idiom becomes the bedrock of the painting and it places the character in an air of mischief with an assuming look of low-cunning. The disappearing arm holds the glowing decoy–the legerdemain of the common wizard.  Admittedly, this is merely one possible thread in a heap of narrative grist, but my guess is as good as the next viewer, and it doesn't matter much if anyone gets it "right."
In the painting, "Der süssliche Erinnerungsmehrwert," Heck introduces a sculptural element to the painting by sewing canvas to the bottom of the frame where it becomes an extension of the painted fabric–it literally flows off of the rectangle and spills onto the floor. This move is indicative of Heck's unflinching intuition–uninterrupted by any hesitation from exterior pressures. She doesn't make decisions based on how it will be received, (see the velvet frame around the bad girl, "Petit Pity," in the corner of the show)she responds directly to the impulse. Directly to the vision. Anything that is susceptible to transformation, is transformed. There is no shelter for this nomad–and although her work pulsates with influences from the establishment, she cannot be pinned down. She emerges with a triumph, or at least the execution and invention of something that could not be made by anyone else.
In an interview for the exhibition catalog, Heck tells gallerists John Corbett and Jim Dempsey, that the title of the show, "Ins Büro," means "go to the office" and for her, the office is the bed she keeps in her studio. It is a factory of dreams from which she extracts and deploys content, stamping them with her industrious logo before they leave the warehouse.  In a fractal universe fragmented further by processes of the human mind, it is no wonder that  Heck turns to her dreams as a means of deciphering any truth from the ether. The result may be a world without language. A visual world. A world seen and understood simultaneously.
The compulsion to realize this utopia is undeniable. It wants to be seen. It wants to be described. It is on the tip of your tongue too–the cusp of your visual field as you lay in the darkness and attempt to solve the world's puzzles in the most quiet of spaces–the safest of landscapes–your dreams. However, it never quite satisfies. It never quite gives you the tools to see that place and how it works. It appears partial. As disconnected. As unimportant. It appears as meaningless potential–a moment frozen until it is thawed and put to work. Kati Heck in her Antwerp studio, attempts to bring that flight of fancy out of the castle in the sky and into her own reality. Whatever is constructed there–out of whatever material is available to revolutionize–may not be true, but for the maker, it is true enough.
If I were you, I'd go have a peak at her temporary office.
Corbett vs. Dempsey
1120 N. Ashland Avenue 3rd Floor
Chicago, IL 60622
Kati Heck
December 11-January 26, 2016
Tuesday-Saturday 10am-5pm
      and by appointment
---
1. Hot Slice at Zolla/Lieberman Gallery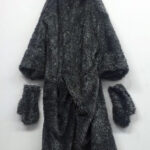 Curated by Liz Nielsen and Carolina Wheat, with work by Aaron Johnson, Alyse Ronayne, Angelina Gualdoni, Annie Ewaskio, April Childers, Brian Andrew Whiteley, Christian Sampson, Clive Murphy, Jeremy Couillard, Justin Davis Anderson, Livia Corona Benjamin, Liz Nielsen, Mike Schreiber, Monica Lorraine Bernal, Stacie Johnson and Yevgenia S. Bara.
Zolla/Lieberman Gallery is located at 325 W. Huron St. Reception Friday, 5-8pm.
2. Uncommon Commonalities at Aspect/Ratio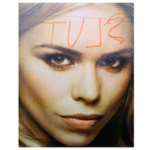 Curated by Sandy Guttman and Jeroen Nelemans, with work by Einat Amir, Guy Ben-Ner, Rashayla Marie Brown, Glen Fogel and Desirée Holman.
Aspect/Ratio is located at 119 N. Peoria St. Reception Friday, 5-8pm.
3. Ivory Anthropologie at Corbett vs. Dempsey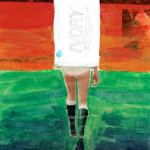 Work by Cauleen Smith.
Corbett vs. Dempsey is located at 1120 N. Ashland Ave. Reception Saturday, 6-8pm.
4. Porn Again Vol.2 – A$$Mutation at The Learning Machine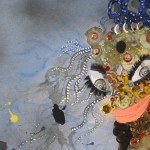 Work by Sofia Moreno.
The Learning Machine is located at 3145 S. Morgan St. Reception Friday, 7-10pm.
5. Orients at The Chicago Urban Art Society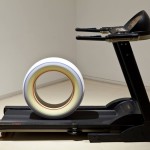 Work by Gregory Bae.
The Chicago Urban Art Society is located at 3636 S. Iron St. Reception is Friday, 6:30-9pm.
---
1. Addendum at Chicago Artists Coalition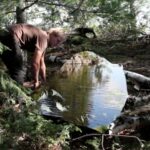 Curated by John Marks and David Petersen, with work by Luke Aleckson, Allen Brewer, Casey Deming, Kristina Estell, Katelyn Farstad, Isa Gagarin, Peter Happel Christian, Jess Hirsch, Jonathan Kaiser, Tynan Kerr, Andie Mazorol, Ben Moren, Michael Mott, Stefanie Motta, Scott Nedrelow, Natasha Pestich, Andy Sturdevant, and Pamela Valfer.
Chicago Artists Coalition is located at 217 N Carpenter St. Reception Friday, 6-9pm.
2. Bookish at Corbett vs. Dempsey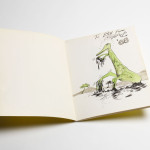 Work by Richard Artschwager, Sarah Canright, and Arturo Herrera.
Corbett vs. Dempsey is located at 1120 N. Ashland Ave. 3rd Fl. Reception Saturday, 3-6pm.
3. City Symphony in 16mm: A New Work for Expanded Cinema at Roman Susan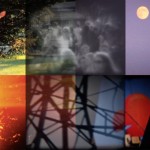 Work by Sam Hoolihan and John Marks.
Roman Susan is located at 1224 W. Loyola Ave. Screening Saturday, 10pm-12am.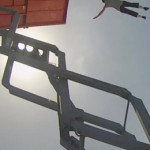 Performance by Jessica Blinkhorn and Joseph Ravens.
DfbrL8r is located at 1136 N. Milwaukee Ave. Performance Friday, 8-10pm.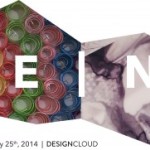 Curated by MK Meador, with work by Stacia Yeapanis and Jason Uriah White.
Design Cloud is locate at 118 N Peoria, Suite #2N. Reception Friday, 6-9pm.
---
1. Never Satisfied at Defibrillator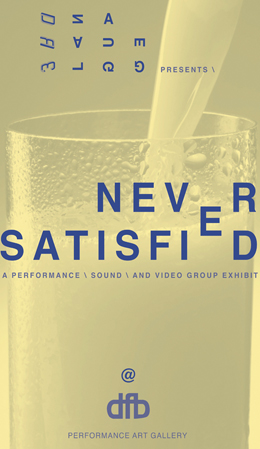 3rd Language Issue #4: Publication Launch & Group Exhibition, work by Amina Ross, Jory Drew, Ashley McClenon, Camille Laut, Emily Schulert, Hiba Ali, Ale-Ale, Jake Vogds, Joel Mercedes, Margaret Bo-Bo Dancy, Naqeeb Stevens, Oli Rodriguez, Olive Stefanski, Bow-ty, Sarp Kerem Yavuz, Stevie Hanley, and Tavia David.
Defibrillator is located at 1136 N. Milwaukee Ave. Reception Friday, 6-9pm. $10 suggested donation.
2. Clock Work Marilyn at Corbett vs. Dempsey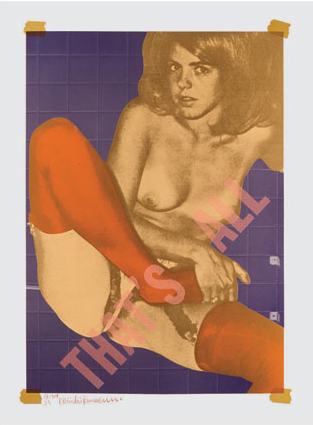 Work by Keiichi Tanaami.
Corbett vs. Dempsey is located at 1120 N. Ashland Ave. 3rd Fl. Reception Friday, 5-8pm.
3. Lucie Fontaine, Brendan Fowler, Gaylen Gerber, Autumn Ramsey at Night Club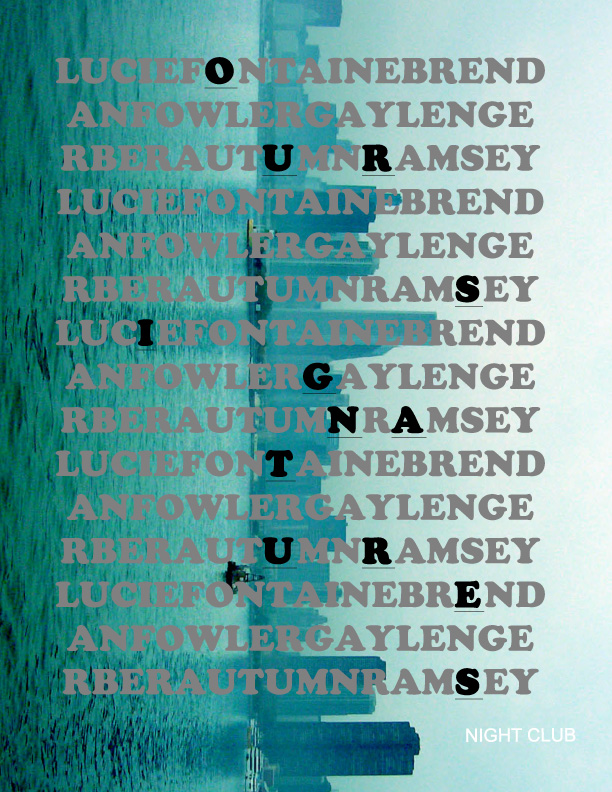 Work by Lucie Fontaine, Brendan Fowler, Gaylen Gerber, and Autumn Ramsey.
Night Club is located at 2017 W. Moffat St. #1. Reception Friday, 7-9pm.
4. The Fictional Sciences at D Gallery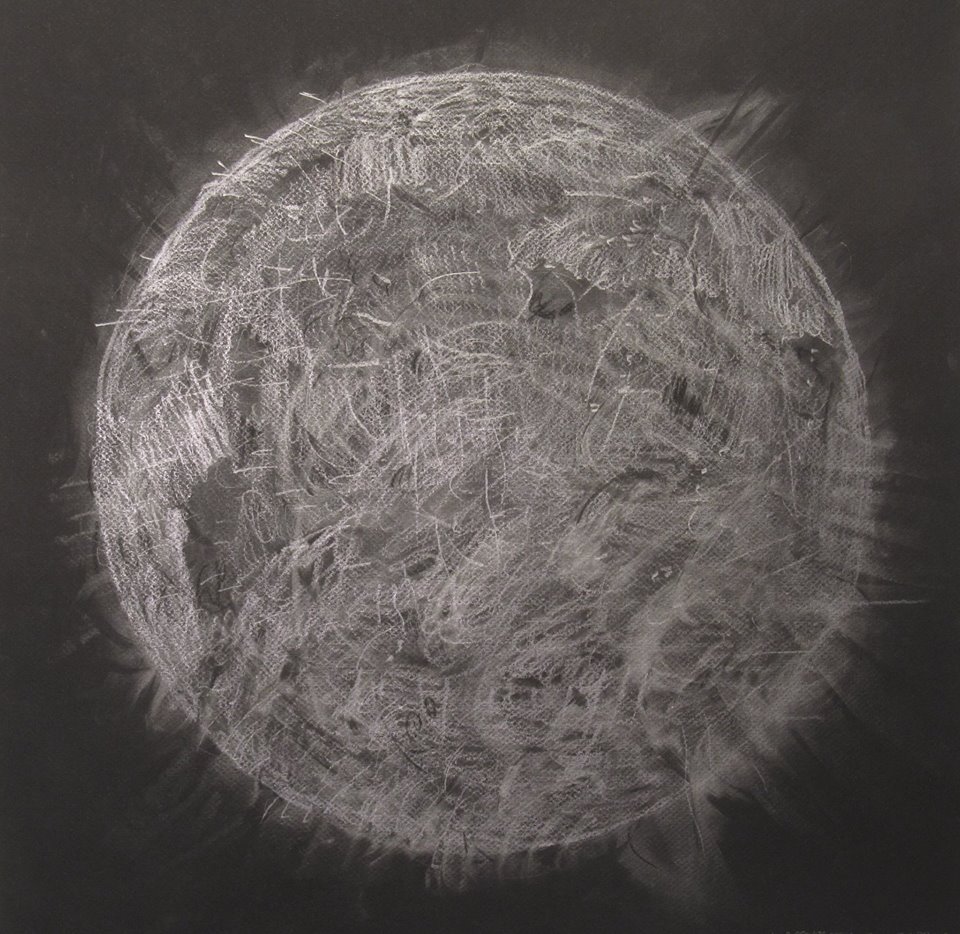 Work by John Wanzel.
D Gallery is located at 623 S. Wabash Ave. Rm. 717D. Reception Friday, 11:45am-12:45pm.
5. "M" …is for Murder at Peanut Gallery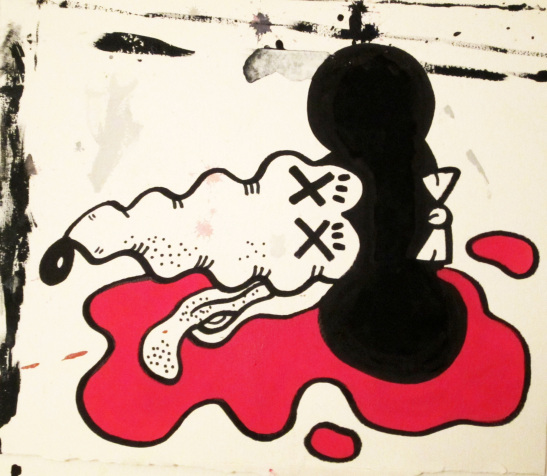 Work by Corinne Halbert.
Peanut Gallery is located at 1000 N. California Ave. Reception Sunday, 5-9pm.
editors note: We have updated the name of the show at Night Club.
---