I recently saw the trailer for Woody Allen's new movie Blue Jasmine starring Cate Blanchett.  There was an exterior shot of a café on the block I live on in the Mission neighborhood of San Francisco.  I pass that café almost everyday and I never considered it to be so dramatic until I saw it in the trailer.  I was reminded how vibrant the Mission is, and so I decided to take a walk around the neighborhood to visit some great art spots.
The Mission is a cool place – home to a dense Mexican community that is quickly becoming consumed by white affluent hipsters.  Lots of homeless people in puffy down jackets slowly push shopping carts on Mission Street past tipsy Marina bros wearing aviators and the latest salmon-colored shorts.  'Artisanal' is in the name of the game in this area, with highly priced food, home, and décor products in shops along Valencia Street.
The booming tech scene has spawned the tech renaissance populated by well-educated and well-paid 20 and 30-somethings that have injected the city with so much money that San Francisco has become one of the most expensive places to live in the United States.  Private commuter bus lines for employees of companies like Apple, Facebook, and Google weave through the Mission, attracting very competitive rental fees on new and old luxury apartments.
Sprinkled throughout this urban grid are several art venues.  From private galleries to non-profit spaces, the Mission is an eclectic mix as diverse as its inhabitants.  The tech folk have yet to share and indulge their economic prosperity with the artistic community of the Mission, but eventually some kind of connection will be made.  Until then, these art venues continue to produce and shape an active voice in the shape of San Francisco's cultural identity albeit in the shadow of technology's spotlight.
Just two blocks from the café in Blue Jasmine is the artist-run space Root Division.  Several of my classmates from grad school have had or currently have studio space there.  From the website: "Root Division is a visual arts non-profit that connects creativity and community through a dynamic ecosystem of arts education, exhibitions, & studios".  The space constantly holds calls for submissions and proposals for future shows and delivers a wide range of educational programming.  My favorite is their annual juried exhibition titled Introductions – I'm a sucker for healthy art competition and the debut of emerging artists!
During my visit, I got a chance to check out the group show Electronic Pacific Satellite curated by Justin Charles Hoover.  Digital and time-based media fill the space, but I'm still a fan of a standout like Gabby Miller's Logistics from Sea to Land (For Giang and Nam) (2012).  A large section of a steel shipping container is painted blue on one side and leans against a wall.  Miller quotes a text from Marc Levin's "The Box: How the Shipping Container Made the World Smaller and the World Economy Bigger" that traces the shipping connection between the US and Vietnam.  I giggle when I relate the shipping container to the enormous private tech busses passing through the Mission.
Some blocks away, I see Southern Exposure.  From the website: "Our good friends THE THING will be in residence at Southern Exposure for the month of August before transitioning into their new Tenderloin storefront this fall. Six years ago, THE THING launched their first issue at SoEx; it's only fitting that they return for the completion of their 20th, conceived by Tauba Auerbach. A wrapping party for the 20th issue will be hosted by SoEx on August 15".  The last time I was at SoEx, I participated in a wrapping party for the 19th issue by David Shrigley.  This space is all about collaboration and sharing with passionate artists throughout the city.
I keep walking and I see Kadist, but its doors were closed this day.  From the website: "Kadist Art Foundation encourages the contribution of the arts to society, conducting programs primarily with artists represented in its collection to promote their role as cultural agents. Kadist's collections and productions reflect the global scope of contemporary art, and its programs develop collaborations between Kadist's local contexts (Paris, San Francisco) and artists, curators and art institutions worldwide."  One night a couple years ago, Tony Labat invited several artists to share YouTube videos in this space.  We all gathered around a projection screen and watched a variety of odd, funny, weird, informative, and emotional videos.  The evening became the contemporary equivalent of an ancient scene of storytelling around a blazing fire.
After passing a yoga studio or two, I finally end my wandering on a block with two private galleries: Steven Wolf Fine Arts and Guerrero Gallery.  I have an affinity for Steven's gallery because I exhibited in the space last year.  The first gallery room hosts Richard Kamler's Twelve Food Trays on Ikea Shelves (1999 – Present).  The gunmetal-colored objects display the last food item requests from death row prisoners.   It's quiet in the room, and spooky and grey and I know in the other room there is a working sculpture of an electric chair by Philip Zimmerman, so I get a little uncomfortable and I quietly back out of the gallery and cross the street.
Across the street at Guerrero Gallery, Adam Feibelman shows a bunch of artwork in an exhibition titled Do with Me as You Will.  While the space is naturally bright and airy like Steven's gallery, there's a different, lighter feeling in here.  Maybe it's the hand-cut paper pieces in pretty frames that seem more familiar in a gallery space.  There's sewing thread and pattern and images of cityscapes, so I think that it could be quite uplifting, until I consider the brown edges of the cutouts to be burnt and suddenly everything looks very spooky and ghost-like.  What an intense block of artwork!
A couple hours of walking in the Mission can bring you face-to-face with the contemporary art scene of San Francisco.  The sun is always shining, and it's particularly rewarding when it seems like the rest of the city is covered in fog.  Every space has an interesting perspective and is consistently delivering the kind of work that local artists enjoy making, and local audience members enjoy discussing.  Now let's try to get the tech folk to check it out!
---
Are immigrants better at putting deconstruction to work?
As an immigrant myself, I think I understand Jacques Derrida because he was also an immigrant. The immigrant experience—mine, to be sure—is one of becoming decentered and of finding one self in a foreign place where one has to introduce one self (and to be introduced) as a representative abstraction of another culture and as a brief (and textual) identity. If deconstruction acts as the de facto method put to work by many postmodern (or hipster) writers, then dislocation acts as a biographical trope for the radical multiplication of readings.
To strategically essentialize based on my experience, I would agree that ESL poets see and hear English from the outside as a strange and awkward medium because learning to communicate with a new language demands more sensitive attention to its materiality than it does for native speakers. The shock of the idiomatic phrase delights the foreign tongue because the foreigner hears (as does John Ashbery) in the wisdom of slang and clichés the horded culture of a people, a zeitgeist or an essence of a place in time, a myth of origin. The foreign poet takes delight in these loaded everyday dictums and listens with his tongue. (Tanta 29)
Poetry is dead. Rumors of poetry's still being alive have been greatly exaggerated and greatly promulgated in the service of war profiteering. The future of poetry is Creative Nonfiction. Verse or the breaking of lines into discrete acoustic, visual, semantic, breath, or idiomatic units is as over—and as quaint—as the villanelle was to Walt Whitman. Having said the above, the quicksand of narrative with its immersive pleasures—readily commodifiable by glocal capital—stands bloated and waiting to be exploded by the raw teeth of form. Content comes and content goes, but only form will break the bones of our assumptions.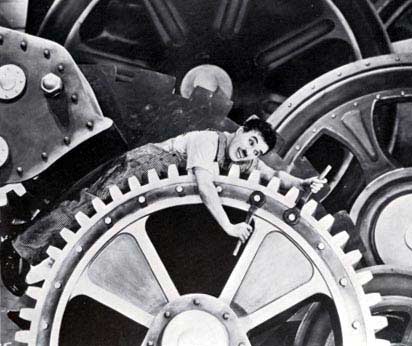 Musing on our mania for the new, Andrei Codrescu writes: "The most valuable commodity, right after human energy, is style. If styles don't change to arouse us to trade in yesterday's model for today's, the world collapses. Style feeds capital, and so it can never be allowed to devolve into the familiar, it must aspire to multidimensionality, to complexity … to poetry." (94-5) Codrescu's critical observation points to the troublesome wedding between kinds of aesthetic progress (that feeling of forward motion in cultural time) and profit-making schemes.
Deconstructing the host language and host culture and host food ways, the newcomer waffles between acculturation and assimilation. In banal and extravagant ways the immigrant has to choose between remaining a kind of billboard for national excess and blending in. The immigrant poet has to choose between representing and ignoring her or his location-trouble. Somehow, the immigrant is forced to be hip in that she or he has to create a network in order to survive, to thrive, and eventually to erect a white picket fence around a set of habits commonly known as an identity.
Performing the categorical violence in deciding what's hip and not hip remains today—as it ever was—relative to the degree of innocence afforded by various conceptual and material comforts. In the end, the choice of contemporary American hipster poets to be aware or innocent of the difficulties of mindfulness has got to be left with the individual.
Works cited:
Codrescu, Andrei. "The Poetry Lesson." Princeton UP, 2010.
Tanta, Gene. Unusual Woods. Buffalo: BlazeVOX Books, 2010.
---

J=o=u=i=s=s=a=n=c=e Knows Best
PS: I misread "you" instead of the "I" you have. How does this change the tone of the text? How does this change the idiomatic expression itself: "I break for strangers" or "I will rock you like a hurricane" or "the children are our future"? How does this change the sense of a dialogue between a subject and an object of desire on the skintight highroad of language?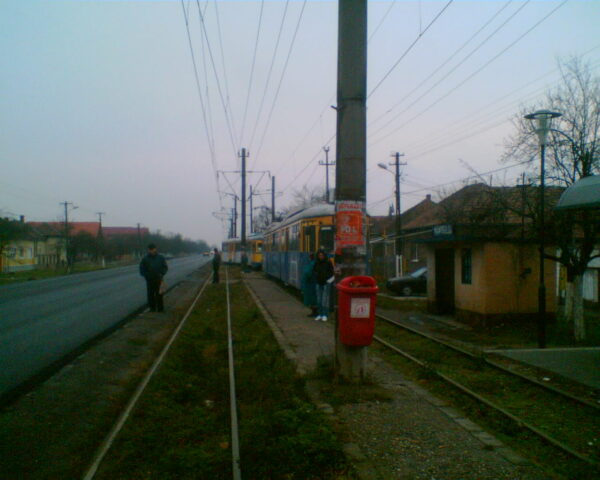 If the quir theorist Eve Sedgwick is rite and Allah language is performative: What is the qonsekuences, Mr. Bones? Language performativity simply means that that
the words we use have a social effect
such as when a judge pronounces you "guilty" or when a matrimonial couple utters "I do" or when land reform protesters scream
On May 11, the following event will take place in Bucharest, Romania at the café called Tramvaiul Douazeci Si Sase:
Sweet Little Nothings: Contemporary Romanian Poets on Nihilism
Many recent poets have announced the death of postmodernism and the quick and subsequent births of Conceptual Writing, Fracturism, Flarf, Post-Avant Poetry, Slow Poetry, and so on. But is the age of deconstructing the metaphysics of history, god, and self indeed over in contemporary Romanian poetry? Otherwise put: what does it mean to write if nothing matters? What topics do self-conscious (and history-conscious) poets write about after the theory that the center does not hold no longer holds? Is Cioran still relevant when he claims that the most heroic thing for modern man to do is commit suicide? What kind of nothing do you believe in? What kind of nothing do your poems represent? Which nihilism represents you as a poet: Nietschean fecundity or confessional solipsism or another? Do you prefer to lose your past, your faith, your self in the infinite music of the void through Dionysian excess or in puritanical minimalism with its hidden Apollonian authority or in some other direction? How do your poems "take responsibility for their freedom" as Sartre put it? Camus found relief when the Sisyphean bolder was rolling back down the mountain. Where do you find relief? Is finding relief and closure why you write your poems?
This roundtable invites 5-6 poets to offer a definition and a poem showing what nihilism means to them and to their poems in 5 minutes. After these brief provocations, the audience is expected to harass the poets with questions about how Romantic (see John Keats' negative capability) they still are to think they can live in OR represent the nothingness of being. Bring your potato salad. The objective of these brief presentations and hoped-for audience response is not to make moral progress toward a True contemporary Romanian poetry but to make aesthetic progress by becoming more self-aware of our habits of mind.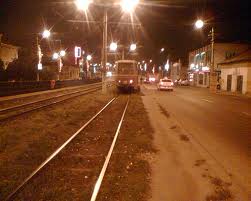 Images courtesy of: 1280 × 1024 - stilpu.org
 A PDF version of the following post (with o so handsome formatting) is available for download here:
 
---