Being a visual artist today is a vow of poverty. Few go voluntarily into art for financial reasons. And those that just happen to meet with financial success, probably would have done even better on Wall Street. From experience I know that the the vision quest toward understanding conceptual art strips most of their petty materialist needs.
When I was 15 I badgered my father to buy me a Chrysler Conquest if I got straight A's. (It's one of my last and most embarrassing secrets.) He wouldn't have been risking much by agreeing because I was a poor high school student, but balked anyway for fear that I might make a miraculous turn-around. I didn't, and by the time I did turn it around in college I had moved beyond sports cars and into the monastery of the conceptual art world.
I often repeat a line that I borrowed from a professor:  "I don't need to buy art. I own it when I know it."
This distinction is problematic for those outside art world, those not privy to nerdy conversations in boozy studio visits. People who hear and read about paintings selling for millions of dollars at auction have a difficult time squaring art's abstract concepts with its concrete price tags.
My father-in-law is one of those people. He asks me regularly "how is the art business is going." He means "how much money do I make selling pictures," but instead of opening my ledger book, I rattle off numbers from the Art Newspaper about weekend sales figures at Christies or Sotheby's. I throw Damian Hirst and Jeff Koons in front of him like barrels in a street chase.
He likes numbers. He likes things more than concepts. Or he thinks he does. Father-in-law regularly sends us parcels filled with fun gizmos we don't have the space to store: clunky media docks with LCD screens and radios to park and enhance technologies that we don't use or have the inclination to manage. Sharper image gadgets that deionize the air, and stand-alone self-balancing coat racks that, should we use them, would injure us as we navigate to the bathroom at midnight.
This past week we received a package that contained what looked like an old-fashioned analog telephone but with an adaptor to fit into the speaker jack of a cell-phone. If worthless in its utility, the concept isn't completely un-funny. After its idea is absorbed though, it is doomed to live life out in purgatory under the bed, not quite thing and not quite pure concept. like art, gifts have an aura that make their physical disposal unpleasant for its custodians.
The logic behind creating this novelty phone isn't dissimilar from the logic that inspires much of the work in the sculpture studios of any MFA program. The difference is, in the case of the conceptual entrepreneurs behind that phone, they have no way of monetizing their creation other than mass-producing it. So they do, and it's cheap, and my father-in-law buys it, sends it as a conceptual gesture, and finally I unsuccessfully try to curate it into my tiny apartment museum, wondering year-after-year what to do with it. Like my own personal Walter De Maria "Earth Room".
My wife and I recently had a baby. This baby lives in our nuclear submarine-shaped apartment. So something had to give, and it has. Our museum of impractical gifts has been forced to deaccess. Ebay, Goodwill , regifting and recycling. Out with a wine rack that "whines" when you take a bottle out of it, out with the mounted fish that sings hillbilly songs, and out with the inexplicably hookless Green Bay Packers helmet-shaped head warmer that needs to be set on a shelf so as not to smash its internal hardware.
I disposed of these gifts last weekend, and as I did, my wife waxed nostalgic about the birthdays and holidays they signified. I told her, in true artistic spirit, she will always HAVE these gifts because she KNOWS them. That it's the concept not the material that is the real content. If they were useful they wouldn't be haunting the space under our bed.
She sighed unconvinced and I continued to jettison.
I felt a little less burdened by purposeless clutter afterward. But alas our new family still remains shoehorned into a 400 square foot railroad apartment, and in spite of my vow of poverty and material austerity, I find myself daydreaming of a big house, one with lots of closet space, a dining room not doubling as a baby's feeding room, and maybe even a back yard with a swingset.
I will never need a McMansion out in a treeless subdivision, for I am an art monk, but does musing about concept make me an apostate? Maybe one day when UPS figures out how to ship rooms from suburban homes, my father-in-law will put one in the mail for us.
---
Audio clip: Adobe Flash Player (version 9 or above) is required to play this audio clip. Download the latest version here. You also need to have JavaScript enabled in your browser.
download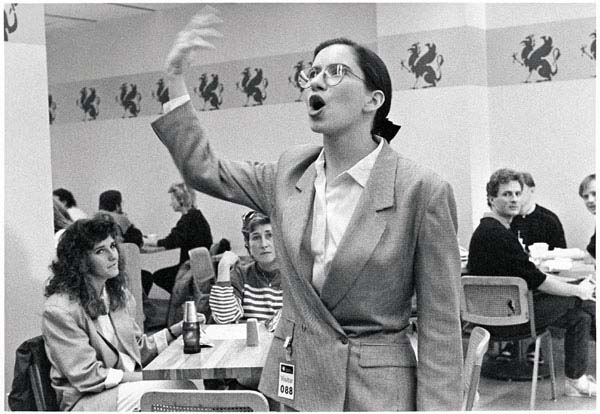 This week: San Francisco checks in with a great interview with the legendary Andrea Fraser! Andrea Fraser is a New York-based performance artist, mainly known for her work in the area of institutional critique. She is currently a member of the Art Department faculty at the University of California, Los Angeles.
---
Guest Post by Michael Milano
Among the many forms conceptual art of the 60's and 70's took, two major threads can be identified. The first, following Sol Lewitt's definition of conceptual art in which the "idea becomes the machine that makes the art,"# is characterized by developing a set of rules or instructions that are then slavishly followed in the production of the artwork. The goal of this method of working is to limit or eliminate the subjectivity of the author by dividing the production of a work into two phases: a mental phase, which consists of planning, designing, and constructing a set of rules or system that will produce the work; and a second, manual phase, the physical construction of the art [object], in which the "execution is a perfunctory affair," and where the "fewer decisions made in the course of completing the work, the better."# The second major thread of conceptual art follows Joseph Kosuth's definition that art should question the nature of art. This thread, characterized by its use and reliance on language, accepts the imperative that art ought to interrogate the foundations of its own being.
Karen Reimer's work has explored both of these threads of conceptual art, albeit through the use of traditional craft methods and materials. In 2008 Reimer exhibited "Endless Set" at Monique Meloche Gallery. Following Lewitt's definition, it is a highly systematic work that obeys a pre-established set of rules. The work is a set of pillowcases, pieced together from scraps of fabric, with a prime number appliqued onto it. "Each pillowcase is made of the same number of fabric scraps as the prime number decorating it, i.e. prime number 3 is appliqued onto a pillowcase made of  3 scraps of fabric. The white fabric prime number is the same inches high as itself, i.e., prime number 3 is 3 inches high. As the prime numbers get larger than the pillowcases, the excess white fabric is folded back and layered over. As the prime numbers get increasingly larger, there is more and more layering and they more completely obscure the pillowcase made of increasingly smaller scraps."# The pillowcases retain their conventional dimensions (20 x 32 in.), but as the white appliqued prime number grows in size and increasingly obscures the multi-color fabric fragments, the excess material folded back upon itself gives the works increasing thickness and the appearance of mere stack of white fabric. The work is theoretically open ended, running off to infinity as the prime numbers do. However "Endless Set" will inevitably come to an end at the point in which the fabric scraps that make up the pillowcase support become too many and too small to physically stitch together. "Endless Set" also fruitfully disrupts the goal of working systematically, as defined by Lewitt, which sought to eliminate expressive content and problematize authorship. Rather than eliminating the subject, the author reappears in the form of handicraft, complicating the delineation between mental and manual labor. In "Endless Set" the hand returns devoid of expressionism, and the author returns equipped with an ambivalence about authorship. Because it is important that the work is hand-made, but irrelevant whether the artist's own hand made the work, Reimer has converted the author from a who to a what: an author is present, but their specific identity is negligible. In this way, Reimer allows conceptual art to be embodied as well as abstract. While the idea is still the engine, it is a hand that is the machine which makes the art.
On the other hand, Reimer's current show at Monique Meloche Gallery follows Kosuth's definition. The work again consists of a number of standard size pillow cases hand embroidered/embellished with either text or image. The majority of the works are text based, consisting of quotes from poet Emily Dickinson, scientist Richard Feynman, art historian John Ruskin, and author Mark Twain, among others. A central motif, whether pictorial or textual, is the flower–a quintessential form of domestic embellishment. Some of the of the quoted texts warn against using flowers or flowery language, consistent with early modernism's negative assessment of ornament. For example, in the embroidered Mark Twain quote, "Don't let fluff and flowers and verbosity creep in. When you catch an adjective, kill it. An adjective habit, a wordy, flowery habit, once fastened upon a person, is as hard to get rid of as any other vice," the words flower and flowery are highlighted in red and struck through. It is this floweriness that is at the heart of the work, revealing its logic and its relationship to Kosuth's definition of conceptual art. Because it is non-utilitarian and decorative, embroidery is inherently flowery; it is a useless, lyrical embellishment upon a utilitarian form. Reimer, however, by her choice of texts creates work that is simultaneously an embellishment (embroidery on cloth, that is not structurally integral),  and an interrogation of embellishment (texts that question the function or justification of embellishment itself). Likewise, the treatment of the texts is not overly flowery, and yet their existence on the pillowcases can be described as nothing other than a flowery embellishment. In this context, the few works which actually picture flowers must be understood as tongue-and-cheek gestures, or at least "Sarcastic Flowers" as another pillowcase states.
Reimer's work would be central to working out what a conceptual craft might mean. In this context, conceptual would merely mean that the idea is the most important aspect of the work; i.e. "The idea becomes a machine that makes the art," or that craft, like art, must questions its own grounds for being. And by craft we would not necessarily mean craftsmanship, skill, specialization, or a fetishism of the handmade. We merely mean that  labor (both mental and physical) can not be ignored; i.e. that it is integral to the content of the work. This is one of the things that a conceptual craft would have to offer the historical category of conceptual art: labor, whether mental or manual, is not negligible. The pillowcase embroidered with the Ruskin quote states: "I believe the right question to ask, respecting all ornament, is simply this; was the maker happy while he was about it?" Conceptual craft, however, would ask: was the maker rigorous and systematic in their making? did the maker interrogate or problematize the methods and materials they are employing? is the maker's labor part of the content of the work? Reimer's art answers yes to all these questions. Whether working systematically within a set of rules or using traditional craft techniques to question themselves, the work of Karen Reimer is a conceptual craft.
footnote-ie stuff:
1. Lewitt, "Paragraphs on Conceptual Art", Artforum, June 1967
2. Ibid.
Karen Reimer's exhibition at Monique Meloche Gallery is titled  The Domestic Partnership of Heaven and Hell and runs from November 19 – December 31, 2011 (however, please note that the gallery is temporarily closed for repairs).
---
As Paul McCartney played "Paperback Writer" during his concerts at Wrigley Field this past July, details from Richard Prince's nurse paintings flashed behind him on stage four stories high. I was confused.
For a concert with tens of thousands in attendance, the connection is subtle. The images in Prince's nurse paintings come from pulpy dime-store paperback novels and the song is, of course, about a writer of paperbacks. If—after years studying contemporary art and much longer as a Beatles fan—the connection was lost on me, I'd guess it was lost on much of the audience as well. If it was lost, it didn't seem to matter much. The Baby Boomers around me still bopped along. We can only assume that Paul, or maybe the tour's art director, got a little kick out of the embellishment.
Either way, juxtapositions like this are nothing new in McCartney's career. He's been nuzzling up to contemporary art since at least the mid sixties. He has both collaborated with visual artists and produced artwork himself. Many of these associations are chronicled in Ian Peel's 2002 book The Unknown Paul McCartney: McCartney and the Avant-Garde. He's made albums of concrete music and masqueraded under pseudonyms. In 1977, a conductor named Percy "Thrills" Thrillington released the album Thrillington, an orchestral version of McCartney's 1971 solo album Ram.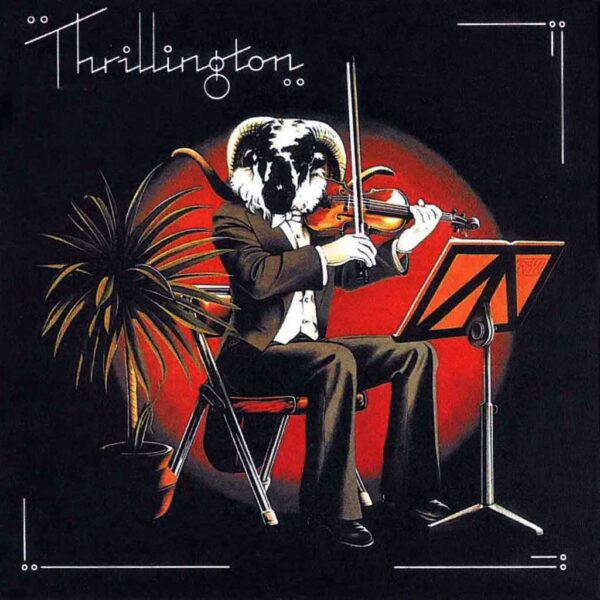 Prior to its release, Thrillington took out announcements in the society pages of English newspapers that seem as much like Fluxus provocations as buzz marketing. These snippets mention the album, but also describe Thrillington's whimsical adventures in high society, including highlights from a ski trip in Switzerland. The album's provenance remained mysterious even though the back cover shows McCartney reflected in the studio glass. No one could say for sure that Paul was behind it. It wasn't until 1989 that McCartney revealed it had been him all along. He'd produced the album a month after Ram's release. With wife Linda McCartney, he wrote the ads for the society pages as a lark. Old copies of Thrillington immediately tripled in value.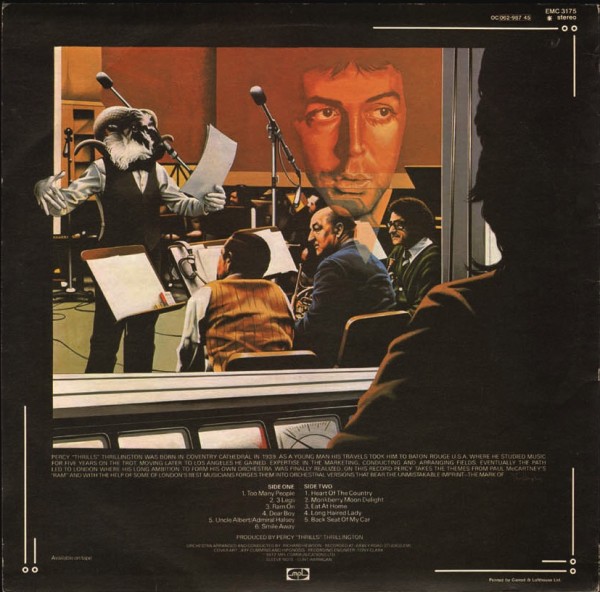 McCartney's art gestures will attract attention from people whether the work merits it or not. He is, after all, a millionaire, one of the most recongnizable human beings alive, and a knight of the British Empire. But there are also instances where McCartney has collaborated with artists directly, and the interest the work generates does not derive primarily from his celebrity. For example, he enlisted his friend, the artist Richard Hamilton, to design the sleeve for The Beatles' 1968 self-titled album, better known today as The White Album.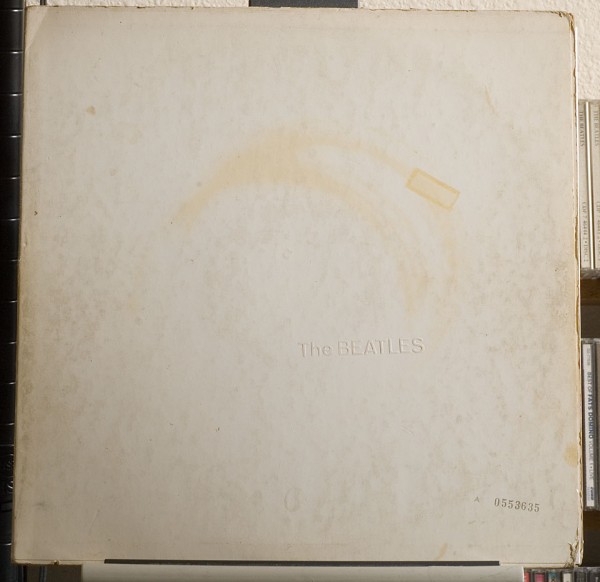 Think about that for a moment—because of an artist's design, we refer to an album by the biggest band in the history of the world by the way it looks rather than what the band named it. What's more, the design itself apes the aesthetics of conceptual and minimalist art emerging at the time. "The Beatles," the only words on the album's front, are not printed but are simply embossed into the object itself. Sleeves were manufactured with seemingly unique serial numbers. By some estimates, there are over three million copies. Especially now that seriality has been recognized by art historians as a primary concern of late sixties artworks, Hamilton's serial edition of three million spread in homes, record stores, and radio stations across the world comes off as a prescient joke on a massive scale.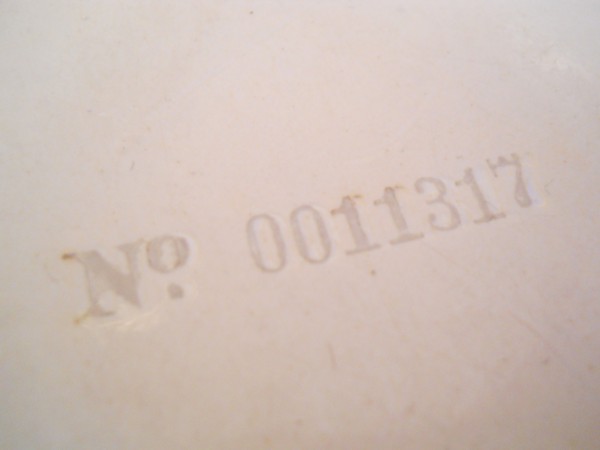 As an artist, Hamilton brought more than simple imagery to the album jacket. Visual artists' work had appeared on album jackets before The White Album and continues to do so today. Hamilton's design focuses attention on both the album's construction process and the circulation of the album itself. It makes us acknowledge the album's birthplace in a factory, printed plainly and efficiently and stamped finished with a serial number. The serial number also makes tacit the existence of all the other Beatlemaniacs out there. We're both the owner of a unique artifact ("No. 0382937 is all mine!") and an object that's come off the assembly line. What you make of this contradiction built into the album's design depends on your point-of-view. It could just as easily be a perverse illustration of commodity fetishism as a light-hearted prank meant to give fans a laugh. It's easy to think of the legions of Beatles fans as simpletons who could swallow the inscrutability of The White Album because their devotion to the group was forged during the mop-top years. But to know the real truth of that assumption, you'd have to interview a lot of Beatles fans. Meanwhile, it's safe to say that the group never let any presumptions about their fanbase's intelligence or sophistication get in the way of unconventional aesthetic maneuvers. The cover is a white canvas to project on anyway, the possible interpretations as numerous as the copies in circulation: it's an aesthetic retreat from the Pop art cover of Sgt. Pepper's released the previous year, an absurdist quantitative measurement of the world's Beatles fans, and a comic skewering of the concept of originality in art.
I am a fan of the austere gestures of conceptual art as well as the sophisticated humor of popular music. Historically both sides, although not without exceptions, have tended to avoid the contamination of the other. Side A thinks Side B is poisoned by the market. Side B thinks Side A is willfully pretentious. With this stand-off the status-quo, the occasions of overlap are jarring. When Richard Prince's paintings appeared fifty feet high on screen at Wrigley Field, I was jolted. I thought I'd come to the concert as a McCartney fan, not as someone trained to recognize an artist's work from memory. But my knowledge of Prince's work and my reserve of Beatles trivia reside in the same brain, maybe they even share neurons. The same goes for my understanding of early conceptual art and the story behind The White Album. Both emerged at the same time in like places involving similar people. It would be silly to pretend that they didn't share some common stock. At least in this case, the less boundaries I have between professional interest and private enthusiasm, the more I might see where the two fields overlap and, consequently, enrich my understanding of the instances where open-minded cross-pollinatation has produced curious hybrids that exist in the world without much concern for what club they belong to.
---
A few weeks ago I had the great pleasure of interviewing Martha Wilson via email in conjunction with the Visiting Artist Program lecture she is giving at the School of the Art Institute tomorrow night. Wilson is a significant figure in the history of feminist art, but even more important has been her championing of the artist's book and her historic work as co-founder and director of Franklin Furnace Archive, which launched in 1976 as a performance and exhibition space located in Wilson's loft. Today, 30+ years later, the core mission of Franklin  Furnace seems just as urgent as ever: "to present, preserve, interpret, proselytize and advocate on behalf of avant-garde art, especially forms that may be vulnerable due to institutional neglect, their ephemeral nature, or politically unpopular content."  I asked Ms. Wilson some questions about several different areas of her practice, and am extremely grateful to her for taking the time to answer. You'll be able to ask Martha Wilson questions of your own tomorrow, Tuesday November 9th, at 6pm at SAIC's Columbus Auditorium, 280 South Columbus Drive. Directions and info here.
Claudine Ise: Much of your early conceptual/performative work dealt with identity and the exploration of what you've described as "personality sculpting."  In the piece titled A Portfolio of Models, for example, you enacted "the models society holds out to me: Goddess, Housewife, Working Girl, Professional, Earth-Mother, Lesbian." Being an artist was one of very few categories that encompassed all of these identities (or none of them) – a way to avoid getting stuck as either one or the other. I'm curious if now, more than thirty-five years after you did that piece, you think that that range of popular models for women has expanded?
Martha Wilson: Certainly the range of popular models for women has expanded!  I guess what annoys me is that there remains a double standard for the assertive behavior necessary to get ahead:  In men, it is seen as appropriate and desirable, while in women it is seen as aggressive and bitchy.
CI: You made another piece in 1973 called "Selfportrait," where the audience was integral to the work. They were asked to write down who they thought you were on pieces of paper and give them to you. Among other things, you were exploring the notion of the self as something malleable, and which also perhaps could only be known as a reflection of other people's projections. I find the idea of 'personality sculpting' to be really suggestive in terms of how people present themselves on the Internet today. I don't know how personally engaged you are with social media, but it does seem to be the case that nowadays people are constantly in the process of shaping their personas for public consumption – it's a form of self-portraiture that we all engage in.

MW: After the Culture Wars of the 80s and 90s, I noticed that the concern of artists in the new millennium shifted from sexuality to concern for privacy in the online environment. Now there has been yet another shift, to the polar opposite:  Everyone posts private information on blogs, on YouTube, on Facebook, on Twitter.  The networked environment started to level the social playing field, and this trend will only continue as the Guggenheim solicits YouTube videos from regular folks and exhibits them in the museum environment.  A century later, the desire of the Italian Futurists to make art that appeals to the hoi polloi is being fulfilled by the hoi polloi itself.
CI: The collection of artist's books that Franklin Furnace has amassed is amazing and historically unique. You were one of the first people to recognize the importance of artists' books, and the necessity of documenting and historicizing them. I'm curious about what led you to become such a passionate advocate of the book/publication format given your own early work had been so rooted in performance?

MW: The connection between the text and performance for me was through the practice of Conceptual art in the early 1970s.  The artists invited to visit the Nova Scotia College of Art and Design–such as Vito Acconci, Carl Andre, Joseph Beuys, Dan Graham, Douglas Huebler, Joseph Kosuth, Peter Kubelka, Sol LeWitt, Dennis Oppenheim, Ian Wilson– blurred the distinctions between thought and action, words and deeds.  For example, here are Lawrence Weiner's thoughts about the existence of a work of art:
1.    The artist may construct the work/
2.    The piece may be fabricated/
3.    The piece need not be built/ Each being equal and consistent with the intent of the artist the decision as to condition rests with the receiver upon the occasion of receivership
Here is one of the pieces in Weiner's 1968 book, Statements:
One regular rectangular object placed across an international boundary allowed to rest then turned to and turned upon to intrude the portion of one country into the other.
Because the type of this text is set in the form of a brick, word and image intersect in the idea of the artist.  Are these not instructions for a performance?  In fact, when I founded Franklin Furnace in 1976, I invited artists to read to the public.  (The term "artists' books" did not exist as yet to describe contemporary, and cheap, publishing by artists.)  Every single artist chose to manipulate the performative elements (light, sound, relationship to the audience, props, costume, time) as part and parcel of the work.  (The misnomer "performance art" had not as yet taken hold either.)  The word in vogue at the time was "piece," which encompassed the thought, the action, the documentation-drawn or photographed or filmed or published or taped-whatever.
CI: You started Franklin Furnace out of your loft, in part to showcase your growing collection of artists' books and also as a performance venue. Franklin Furnace grew and evolved after that to become an organization dedicated to presenting all kinds of nontraditional art forms (especially performance art and printed matter). Its impact has been immense, and yet the concept of Franklin Furnace as a "space" has undergone some radical changes over the years. Franklin Furnace is now "dematerialized," although its work has gone on as before. Can you talk a bit about why it made sense for you to move away from Franklin Furnace as a physical venue and towards an internet-based space?
MW: In the wake of the Culture Wars, the Board and I had a series of discussions about how Franklin Furnace could provide artists with the same freedom of expression they enjoyed in the loft in the 70s.  We decided that the Internet- perhaps not forever, but for now–was that free zone where artists could experiment freely, so we "went virtual" during Franklin Furnace's 20th anniversary season.  At first I thought that since we were leaving physical space, we would leave the body behind; but instead we discovered that artists exploited the body of the net in addition to their own bodies.
CI: Chicago has a strong history of alternative art exhibition spaces, including artist-run spaces located in apartments or other domestic environments. Given your own decades of experience with this type of space, what advice do you have for others involved in running their own nonprofit venues? I'm particularly interested in the question of sustainability– not just in financial terms, but emotional and spiritual and creative sustainability as well. Sometimes when you're running things on a shoestring (or no-string) it can be really hard to find the wherewithall to keep on keeping on!
MW: Knowing what I know now, it amazes me that people continue to found organizations and collectives.  Don't they understand that they will NEVER STOP WORKING?  Yet what I have also noticed is that the art space movement readily adapts to current conditions.  For example, during the 70s, not-for-profit organizations in Soho and TriBeCa served the New York art community, while in the 80s, small, for-profit galleries on the Lower East Side flourished. Nowadays, there are hybrid forms that mix non-profit and for-profit strategies, with collectives of artists teaching classes or making equipment available to members who pay hourly rates.  I guess my advice to prospective art space founders is to understand that there will never be a "formula" that will work year after year; change is the only constant!
CI: What are you working on right now in your art practice? What are you working on now in your role as Founding Director of Franklin Furnace?
MW: In March of 2008, I had my first solo exhibition in New York at Mitchell Algus Gallery, "Martha Wilson: Photo/Text Works, 1971-74." My friend Robin said, "Now that you have had one show, you can ask your dealer for another one."  I replied, "I showed work I did in the 1970s; I don't have any new work."  But as soon as these words were out of my mouth, I thought, "I could revisit my Deformation piece as a 60-year-old lady."  So indeed, during the last year I have been creating new photo/text works as well as performing as Barbara Bush, mother of the ex-President; she is feeling "all washed up." In August, 2010 Franklin Furnace was awarded full funding from the National Endowment for the Humanities and matching support from the Booth Ferris Foundation for a two-year project to digitize our second decade of event records and publish them online in the Franklin Furnace Database.  This effort will, we hope, embed the value of ephemeral art practice in art and cultural history.
Martha Wilson as Barbara Bush, 2008 performance at ps122.
---