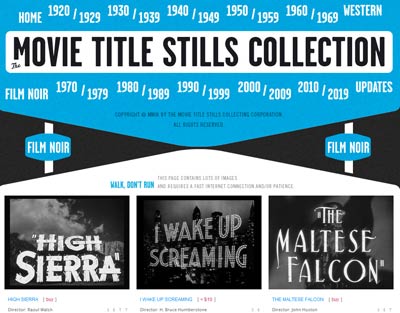 Christian Annyas is a graphic designer and like me a huge cinema buff and has gone about capturing the title card (and in some cases the end title card) for some of the greatest films from 1900-2010 and loaded them into one site. Read more
---
"The Art of the Steal" chronicles the long and dramatic struggle for control of the Barnes Foundation, a private collection of art valued at more than $25 billion. In 1922, Dr. Albert C. Barnes formed a remarkable educational institution around his priceless collection of art, located just five miles outside of Philadelphia. Now, more than 50 years after Barnes death, a group of moneyed interests have gone to court for control of the art, and intend to bring it to a new museum in Philadelphia. Standing in their way is a group of Barnes former students and his will, which contains strict instructions stating the Foundation should always be an educational institution, and that the paintings may never be removed. Will they succeed, who has the right to direct the future of the collection?
---
Mike Benedetto is still on a religious retreat to Kyrgyzstan, Tajikistan or Stan "The Man" Musial…… one of the three I can't remember which anymore. Regardless as a gift he (by not saying I couldn't via email) has enabled me to release a 7 part 70 minute movie review of the worst film that everyone waited 26 hours in line for while it rained and slept on concrete with the curb as a pillow, yes "The Phantom Menace".

Now you may ask yourself "Self, what can you say in 70 minutes that can't be said in 10 (even with bonus seconds) do you just say the word "suck" over and over till it stops sounding like a real word?" to that I would say see a therapist since your talking to yourself and also reply you can say a lot. Trust me start watching and quit whenever you want but don't make any plans for the next hour or so.
Enjoy your present from all of us here at Bad at Sports, the wibby as a whole and the kind gentleman who actually did all the work to make this review Red Letter Media, based out of Milwaukee, WI & Chicago, IL.
---
Miles Fisher is an actor that has had many roles over the last few years first in God's & Generals and most notably the parody he did on Tom Cruise a few months back. He also is a musician and the video he did for his latest song, a cover of the Talking heads "This Must Be The Place" is both a great remix and a killer video homage/parody of American Psycho. Needless to say if you have seen the film this is a video that is not safe for work environments but take a look.
---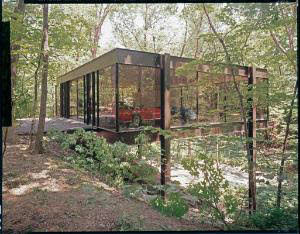 The suburban Chicago home (Highland Park) made famous in 1986 movie "Ferris Bueller's Day Off" is up for sale for $2.3 million.
At 5,300-square-feet the house was the fictional home of Ferris Bueller's friend, Cameron Frye. In the movie, Frye accidentally sends his father's Ferrari through one of the house's glass walls and into the woods outside.
The home is at 370 Beech Street, Highland Park.
Sudler Sotheby's International Realtor Meladee Hughes says being in the home is like living in the tree house. She says there's been a lot of interest from buyers already.
Hughes says there's a wall dedicated to the movie in the home's steel and glass pavilion overlooking a ravine. The wall includes behind-the-scenes photographs of Ruck and Matthew Broderick, who plays Bueller.
See a slideshow of photos and more information here
---