By Kevin Blake 
This is a recurring dream.
I am suspended over an in-ground pool of which I can only see a portion. The pool juts out of the bottom left corner of the frame–a rectangular frame. The edge of the pool makes an L shape–horizontally to the middle of the frame and at a right angle to the bottom boundary. The negative space is a surrounding sun-bleached concrete–an infinite wall contained only by the imaginary frame of the image. My limbs are sprawled out as if they are tied to an invisible force that keeps me from retracting. I lay idle just inches from the water, but I cannot touch. I cannot feel the textures. I cannot sense the temperature, though it appears to be warm–it appears to be late afternoon. It appears to be desert-like. Arid. Crisp. Cloudless. Stark.
The same external force that keeps me afloat, pulls me wildly in a spinning motion to an extreme height where I can see the pool in its entirety. As I reach the apex of this pull, it allows me a brief pause before dropping me and stopping me just inches before I hit the water. It leaves me there, in what feels like dangerous proximity to a glass-like surface. I have no physical control. No power. I can only wait to be pulled from idle and dropped again. As I plunge toward the pool, the water disappears, and I break through the powerless dream–returning to a powerless reality. I wake up with the feeling of being dropped that often plagues the dreams of many. That uneasiness. That bubble in the stomach. That rush to the brain.
The value of a dream is only quantifiable in the mind of the dreamer. It becomes something more than a dream only when a metaphor is established–and thereby attached–as the answer to an otherwise abstract experience. Like spinning around with a blindfold and trying to find people in the dark, the recurring dream becomes something more, when anticipatory and imaginative thinking creates an alteration of behavior, a change in consciousness, or a way to find things in the dark. It can become the blueprint for an artistic practice.
In Tom Torluemke's latest offering at Linda Warren Projects, Blind Man's Bluff, the artist seems to be fueled by the necessity to communicate his ideas–both to himself and to a perceived audience. Here, metaphors(capitulated by the title of the exhibition) are born in cultural experience, unadulterated thought, and dreams–they are the conduit by which this artist transmits his signals in this densely populated exhibition.
The main gallery is filled with paintings, mostly executed with acrylic paint on irregularly shaped MDF panels. This device is useful. It appears to extend his metaphor. To exemplify the oddity that is his commodity–his ideas. Torluemke's ideas may be his bread and butter, but his ability to execute and transmute his thoughts into compelling objects, is equally evolved.
Torluemke's metaphors come alive in works like Day Dream 2015. This decisively cut panel adopts the profile of a man–a shape that is repeated again and again to develop the edge of the painting. A surreal landscape occupies the mind. Faces form the face. Dark matter makes the shadowy abyss beyond the dream. Paint is liberally applied to these slick surfaces, making it a joy to discover the miniature paint galaxies in the depths of the work.
In the smaller gallery a more intimate but more direct version of Torluemke's metaphor adorn the walls. The drawings are made while blindfolded, with one continuous line–details are added later. What is interesting to me about these works is less the product(though I like the drawings), and more so, the idea of creating an action born in metaphor.  If Torluemke feels like his artistic process is often like doing a frankenstein walk blindfolded in the dark, as a child does in Blind Man's Bluff, then it is this thought, this metaphor, that has driven him to thoroughly explore and excavate this idea and all of its potential. As a dream only becomes understandable by way of syntactic dissection and cultural grounding, so too must a metaphor be broken down into its component parts for reassembly as something new. Something learned. Something useful to the pursuant.
There is a multiplicity in these works that contextualize the conditions under which these objects are made. I can sense an urgency. I can feel the excitement. I can see ideas mutate on the surfaces. The work seems to be in constant transition–from panel, to sculpture, to blindfolded drawing and back again. Torluemke's process plays out like a dream as he traverses from one unexpected place to the next. There are no answers here, only snippets of dreams. Remnants of action. Links to a lineage of ideas that are constantly evolving.
By following the hunch, pursuing the dream, and unraveling the metaphor, Torluemke seems to have developed a method for finding his way in the dark.
Linda Warren Projects
327 N Aberdeen Suite 151
Chicago, IL
Gallery Y & Gallery X: Tom Torluemke, "Blind Man's Bluff"
April 17 – June 13, 2015
Opening Reception: Friday, April 17, 2015, 6-9pm
Artist Talk: Saturday, May 16, 2015, 3-5pm
---
Audio clip: Adobe Flash Player (version 9 or above) is required to play this audio clip. Download the latest version here. You also need to have JavaScript enabled in your browser.

download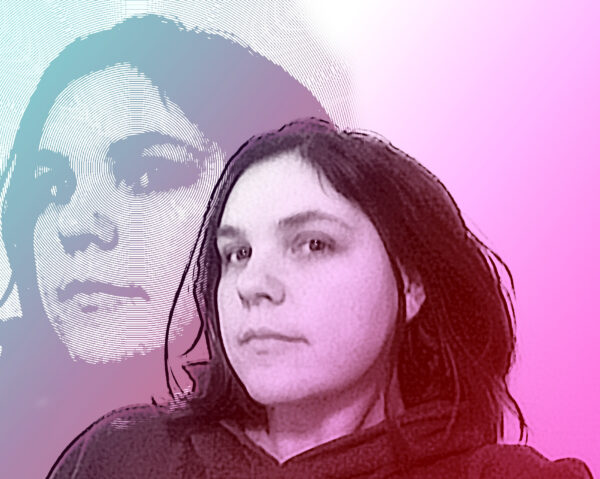 This week: It's a holly jolly episode, Duncan and Richard are joined by guest interviewer Anna Kunz and talk to artist/film maker/giant of thought Meg Duguid!!
---
My wife and sometime collaborator Stephanie Burke and I recently completed a 140-mile walk as a perforance piece called "Walking to Mordor."  The walk was based on an Easter egg introduced in Google Maps three years ago:  if you asked it for walking directions from "The Shire" to "Mordor," instead of the usual "Walking directions are in beta" warning, a pop up announced, "Caution:  One Does Not Simply Walk Into Mordor."  The line is Boromir's, from The Fellowship of the Ring.  Ignoring his naysaying, the two hobbits Sam and Frodo proceed to do exactly that.
The line, as spoken in the 2001 film, spawned an Internet meme which consisted of a still image of Boromir, hand in mid gesture, coupled with a line of text reading, "One does not simply…" followed by whatever the author wished to decry.  Instances date back to at least 2004.  In 2011, Google Maps joined the party by adding the Easter egg to their walking directions.  Along with the warning, however, Google actually did provide a map and directions, from a restaurant called "The Shire," in Chehalis, Washington, to a tattoo shop called "Mordor Tattoo," in Arlington, Washington, 138 miles away.
When I showed Stephanie the joke, she mentioned that, coincidentally, she has family in Chehalis, and had spent some time there growing up.  It didn't take long for us to decide that it would be fun, and funny, to take Google Maps' directions at face value, and walk the route.  Almost immediately thereafter we realized we had to commemorate the journey by getting tattoos at Mordor, and that the tattoos should be of the map of the route.  We documented the project with a series of photographs called "Instagram vs. Holga."  Stephanie, a trained photographer, shot on the cult classic crappy medium format film camera, while I, with  no more than a couple of undergraduate photography classes under my belt, used my phone's camera and the everyman's favorite app.
As has happened with more than one previous project, we didn't set out to make art.  Our process is more often that we have an idea for something we'd like to do, and then, almost against our wills, we realize that it is starting to look quite a bit like art.  Or at least like things that other people call art.  And certainly, going for a long walk has quite a history as a form of performance art.  It has spawned books, blogs, and even a society.  Well-known examples include Francis Alÿs,Regina José Galindo, Simon Faithfull.
The history of walking as a form of performance art can never be severed from its history as a form of protest.  Galindo's 2003 walk from the Congress of Guatemala to the National Palace, her feet dipped in blood to leave red footprints, was intended as a protest against Guatemala's former dictator, José Efraín Ríos Montt.  Montt had formerly led a military regime known for widespread human rights abuses, and at the time of Galindo's performance was running for President in a democratic election.
Not all of those who have walked in protest have identified as artists.  Perhaps the most famous example, internationally, is Ghandi's Salt March or Salt Satyagraha.  By directly and pointedly disobeying a British law against domestic salt production in India (forcing Indians to buy imported British salt), the march essentially started what became the international Civil Disobedience Movement.
Inspired by Ghandi, A. Phillip Randolph and Bayard Rustin organized the 1963 March on Washington for Jobs and Freedom.  The march itself covered barely more than a mile, from the Washington Monument to the Lincoln Memorial, though the 250,000 participants (60,000 of them white) had traveled from much farther away by bus, rail, and plane.  Some spent 20 or more hours on buses traveling as far as 750 miles.  Two years later, voting rights activists marched 54 miles, from Selma, Alabama to the state capitol in Montgomery.  The Selma to Mongomery marches are commemorated by a National Historic Trail.
America's racial history (obviously still in the making) continues to inspire performance artists.  In 2009 I reviewed Meg Onli's Underground Railroad project for Art Talk Chicago.  (Five years later, her work holds up better than my early efforts at writing.)  Presented as part of Twelve Galleries Project and curated by Jamilee Polson (who is also this blog's managing editor), Onli's project consisted of her retracing, on foot, the route of the Underground Railroad: a 440-mile journey, in Meg's words, "in search of blackness."
Exploring another form of blackness entirely, Chicago-based curator Amelia Ishmael co-edits Helvete, a journal of Black Metal theory, in the first issue of which was published David Prescott-Steed's "Frostbite On My Feet:  Representations of Walking In Black Metal Visual Culture."  (If you'd like to read the article for yourself, the entire journal is presented for free, as a downloadable PDF, at the above link.  A print edition, also available, is well worth the price.)  "Frostbite" tracks a few reference points linking walking with Black Metal culture.  Principally, it finds the common ground between a grueling trek into the Norwegian tundra, led by Gaahl (former Gorgoroth frontman), and the author's own experience walking the mundane streets of an Australian metropolis while listening to Burzum:
In this case, "blackened walking" is seen to be less about the activity of walking itself and more about the circumstances under which one can move through space—walking not just for the sake of exercise, pleasure, or getting to the shops on time. With the modern world (invested in trains, planes, and automobiles), the slow, simplicity of a walk (Walking? How pedestrian!) seems to have lost some of its value. However, walking is capable of bringing one's focus back to a fundamental question of what a body physically needs to do in order to transition through, and therefore go on, in the world. Perhaps mourning the forgetting of the existential significance of walking, "blackened walking" pays respects to walking as the chance to explore self-determination and a readiness for the unknown.
We hadn't conceived of the "Walking To Mordor" project initially in terms of its connection to Black Metal, but as we walked, Prescott-Steed's phrase "blackened walking" echoed in my mind.  The connection, however ephemeral, clarified itself in my mind as I looked over Tolkien's maps of Middle Earth, and researched his languages.  Two of the bands mentioned in "Frostbite" take their names from Tolkien's writing.  Gorgoroth is an arid plateau in the northwest corner of Mordor, surrounding Mount Doom; the name comes from Sindarin (the Gray Elven tongue) and means "dreadful horror."  The name of another band, Burzum, means "darkness" in the Black Speech of Mordor.
Far from the tradition of protest marches, whether as performance art or otherwise, "Walking To Mordor" was in some was a playful exploration of what happens when a joke is taken 138 miles too far.  A linguist became an author.  His book became a movie.  The movie spawned a joke.  The joke became a meme.  The meme became an Easter Egg embedded in the principal means by which Americans today naviage their world.  With every breath spitting in the face of Alfred Korzybski, originator of the phrase, "the map is not the territory," most of us today confuse a glance at Google Maps, followed by a drive in the car, with exploration.    We think of distances first in minutes of driving, or hours of flight.  The landmarks we note are gas stations and Starbucks locations.  Google Maps has become the average person's understanding of the world.  Moreover, our culture is becoming one of remakes and mashups.  References have taken the place of wit:  "that's clever" has been replaced with "I have heard that before."  Tolkien has been reduced, in the public imagination, to the origin of nerd-chic Internet memes, and we have tried in our way to be true to his work by dragging a piece of derivative humor, kicking and screaming, into meatspace.
---
by Autumn Hays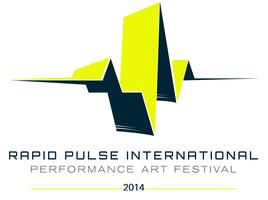 It's that time of the year again. Summer is here and this tends to be a prime time all over the world for performance art festivals. The best part is, if you are in Chicago you don't have to go anywhere to experience some of the finest international performance art. Rapid Pulse International Performance Art Festival has entered its third year. This year the dates for the festival run June 5-8th and 12th-15th. This years line up proves once again to be very promising. If you are interested in performance art it is an event not to miss.
Rapid Pulse is curated by Steven L. Bridges, Julie Laffin, Joseph Ravens, and Giana Gambino. Together, they bring a wide range of artists to Chicago each year. Rapid Pulse seems to touch on a wide range of genres, embracing theater, visual art, public practice, video, tech, music, and dance all the while dedicated to presenting work that is essentially performance art. If you have not had much experience with performance art or wish to have more, Rapid Pulse delivers a selection of artists that will provide you with a comprehensive look at performance art all in one festival. The lack of typecasting within performance art and the curation of this festival is part of what makes Rapid Pulse dynamic.
This year they will present works from notable artists, real heavy hitters in the performance art world. One of these artists is Kira O'Reilly (UK/IRELAND) who works with tightly controlled body movements that will leave you mesmerized. Then there is Alastair Maclennan (UK/IRELAND) who creates  durational performances and sculptures with eerie and nostalgic objects. The multi-member performance group known for their radical actions and border crossings of all kinds, La Pocha Nostra (USA/Mexico) will also be performing. I'm very excited to have the chance to see Lai Thi Dieu Ha (Vietnam) who created a work that used bird feathers to explore sexual identity in a provocative work that in her home country was extremely controversial. As well as Jason Lim (Singapore) will also present his delicate and introspective work; He is a notable figure in performance art and directs "Future of Imagination" in Singapore.
As expected, Rapid Pulse includes emerging artists who you may not have heard of, but you should get to know. I am very excited to see the work of Jessica Elaine Blinkhorn(US) whose work deals with disability and intimacy, Julie Vulcan (Australia) whose meditative work with salt explores ideas of transcendence, and Raquel Punto(Mexico) who deals with filth as a form of performatve evidence. Aiming to foster a supportive community of performance art and artists here in Chicago, Rapid Pulse also features talented local performers such as Mical Samama, Mikey McParlane, and the Antibody Cooperation, among others. In all they have 28 live artist presentations in vivid, exuberant, poetic, and boundary pushing performances and it is definitely worth attending!
Besides the performances which mostly are held at Defibrillator Performance Art Gallery, Rapid Pulse has a wide range of additional offerings. There is an amazing video series of performance art videos held at the Nightingale Cinema. This year they added a performance art workshop lead by Kira O'Reilly that is an amazing opportunity for local performance makers. Though perhaps not as attended as the performance work itself, the festival offers artists talks and panel discussions that are not to be missed deviling into the cusp of the most relevant perfomantive discourse. Still the jewel of the festival is the live performative events and I know this summer I will not be missing a single performance.
Full List of participating Artists: Alastair Maclennan, Alison Crocetta, Anna Brown, Antibody Corp, Boryana Rossa, Carlos Martiel, Diaz Lewis, Disorientalism, Espand, Freya Björg Olafson, Jason Lim, Jessica Blinkhorn, Julie Vulcan, Kira O'reilly, Lai Thi Dieu Ha, La Pocha Nostra, Linda Hesh, Manuel Vason, Matthew Prest, Michal Samama, Mikey Mcparlane, Peter Reese, Raquel, Punto, Sandrine Schaefer, Teoma Naccarato. For the full schedule and more information visit: rapidpulse.org
---
Guest post by A.Martinez
Kate Ruggeri is a Chicago-based artist, DJ, and curator who has shown at Roots & Culture (Chicago), Green Gallery East (Milwaukee), Western Exhibitions (Chicago), and Important Projects (Oakland). She is one of those people who exudes a humble cool, yet is enthusiastic about all she's committed to, and excited about life and the people and things in it. After a handful of years of staying in touch from afar, I wanted to connect more closely to ask Kate some questions about her life and her work before she moves to New Haven in July to pursue her MFA at Yale.
A.Martinez: Were art and making art important to you from a young age?
Kate Ruggeri: Oh, yeah. Totally. My parents were always really encouraging. In elementary school I started taking drawing classes outside of school. I won a few poster contests. I used to do this thing every year called The Olympics of The Visual Arts, which is a New York State program. Pretty much you assemble a team, work on a year long project, and then compete against other teams. When I got a little older I got really into dark room photography. You know, carrying a camera around all the time and developing film in your bathroom. My mom and I took figure drawing classes together. A lot of colleges have art classes for kids during the summer, so I was always doing that too.
Martinez: How long have you kept a journal? And what does this practice of journaling do for you and your art practice?
Ruggeri: Since elementary school. I think my first one has a little lock on it. I never really stopped. It's actually super important, to clear your head, to drain it. I try to write every day. I feel very scattered if I don't. For art making, it's good for me to work through ideas and to understand impulses I have. Often I make something and I'm not sure why I made that decision or was drawn to that form. Writing brings everything to the surface. It brings clarity. Studio work is one way of thinking and writing is how I detangle everything. Not just artwise, but life wise. It's all the same, of course.
Martinez: How long have you had your own studio space? What does it look like?
Ruggeri: After school I had a tiny studio in a building across from Moonshine on Division. It's been torn down since. I've been in the spot I'm at now for a little over a year. It's a co-op at Damen and Fulton. I moved in there after my old spot on Elston burned down. We have an entire floor that is divided amongst us. My studio's a mess. I see other people's studios sometimes, and they have a turntable and little plants and it's very cozy. My place is like a construction zone. I like that better. It lets me focus on the work.
Martinez: What is a typical day in the studio like for you?
Ruggeri: Nights are better. I like working when no one is around. You can play music loud. I believe in a witching hour. It really depends, though. I usually am working on one sculpture and 4-5 paintings at the same time. If I just finished something big or just installed a show, I draw and watch movies at home. I don't really have a routine. Ben Medansky once described his ceramic studio as being around a million crying babies. That's how I feel in there. I work a lot in series, so I just treat 6 pieces at the same time, and then have some experiments going. Right now I have some exercise balls I've been sort of doodling on. Then I'll carve on these wood paintings until my hand hurts. Then I'll cut some wood shapes out to paint. Or dump plaster on something. It's a mix of working on very planned pieces and experiments. Everything always changes though.
Martinez: How do you begin a painting?
Ruggeri: Putting something down, anything! I break it in. I try not to think about it too much and just get the ball rolling. Usually it's a good color.
Martinez: You work in both 2D and 3D- how does a piece become one or the other?
Ruggeri: When I was in school I used to trip myself up with that question. I can say now that they're all paintings. I'm a painter that has sculptural impulses. I try to feed both ways of making. I try to be democratic about it. The larger sculptures can be exhausting to make, so there is often a down period of just painting and drawing before starting one again. Material, color, and mark making can drive a piece to be 3D or 2D. Finding a good object. Seeing a particularly inspiring show of painting or sculpture.
Martinez: What artists inspire you?
Ruggeri: Philip Guston, Mike Kelley, Matisse, Picasso, Claes Oldenberg, Cy Twombly, Franz West, Rauschenberg, Joan Miro, Giacometti, Sterling Ruby, William J. O'Brien, Jonathan Meese,  Mary Heilmann, Huma Bhabha, Gerhard Richter, Howard Fonda
Martinez: You have a pretty extensive record collection and DJ monthly at Danny's. Do you feel there's a connection between your music endeavors and your art-making?
Ruggeri: Yes. It feels very connected.
Martinez: What musicians inspire you?
Ruggeri: Parliament/Funkadelic, Dead Moon, Congos, Minutemen, Bad Brains, Robert Wyatt, Brian Eno, Miles Davis, Captain Beefheart, Sparks, Beach Boys, Lee Scratch Perry, Roxy Music, De La Soul, Neil Young, Patrick Cowley, Big Star
Martinez: What do you typically listen to while in the studio working?
Ruggeri: It's different every time, chosen for the day and mood. But Nas "Illmatic" gets played a lot. J.Dilla, Shuggie Otis, Pastor T.L. Barrett, Skip Spence, Velvet Underground. Mixes from friends. Jorge Ben, Milton Nascimento, Witch, Amanaz are all good…
Martinez: Do you do collaborations with other artists?
Ruggeri: Sure, I've done it a few times. Right now I'm working on a collaboration with Alex Valentine. He gave me these plates to draw on, and then we'll print them together on newsprint, and then use them to paper mache a sculpture. It's great because Alex is primarily a printmaker and I know barely anything about the process. I love the idea of making a sculpture made out of drawing. A perfect hybrid.
Martinez: In 2012, you co-curated a show, "Quarterly Site 11: Line-of-Site",  at Western Exhibitions. How did you land this opportunity? What was the experience like for you? And do you think you'll curate more shows in the future?
Ruggeri: Jamilee Polson Lacy asked me to do it. She's been doing these curatorial series for a while now, asking artists to curate a show at a different gallery. It was great. I got to work with Alicia Chester and Karolina Gnatowski. It's fun to be on the other side of things, and it gave me an opportunity to create a show entirely different from my practice. I really wanted to see a show of top notch performance work. Curating is a lot of work, but I would love to do it again. I think the trick is when you start to think, "Why isn't ___ kind of work being shown? Why hasn't someone curated a show about ____?" is when you should get on curating a show. I'm starting to feel that, but I would need the right time and space.
Martinez: You and I actually met while undergrads at the School of the Art Institute of Chicago. What is something that has stuck with you from your education and experience there about being a painter, artist, or person?
Ruggeri: Something that always stuck with me is remembering how I felt there: supported, invigorated, and that changing the world was definitely possible. It's good to protect that enthusiasm, even when you're working 9 to 5 and feel too tired to go to the studio.
Martinez: How has your experience at Ox-Bow School of Art as student and then again as a fellow affect your art? How long were you there total?
Ruggeri: Ox-Bow. Oh, man. I first went in 2007 as a student, and pretty much tried to take as many classes there as I could. If you got work study, you just had to pay for the credits, which I needed anyway. I went three consecutive Summers and one Winter. The Summer of 2010 was great, I took a class with Jose Lerma called "Expanded Painting, Expanded Sculpture." Not hard to see it was a big influence on me. I was really lucky to receive a Joan Mitchell Fellowship this past Fall and I was an artist-in-residence for 5 weeks. As a student, classes meet everyday. I also had to wake up every morning to clean toilets for work study. This time, as a resident, it was like being at a beautiful retreat. There were only other residents, I had my own studio, and I got to structure my own day. It was incredible.
Martinez: Congratulations on your acceptance to the MFA Painting program at Yale!  What are you most excited about in starting this program in the fall?
Ruggeri: Thanks! I'm most excited about a fresh start. And making better art.
Martinez: What do you think are some interesting things happening around the city of Chicago art-wise?
Ruggeri: Ryan Travis Christian has a show up at Western Exhibitions that I need to get over to. William J. O'Brien at the MCA. Isa Genzken at the MCA. Alexander Valentine has a show at 3433 coming up.
Martinez: What are you currently working on?
Ruggeri: I'm finishing up a re-make of a sculpture I lost in the fire. It's a harp. I just wrapped up these brooches I made for the Three Walls Gala coming up in June. Starting some new paintings. I keep thinking I need to stop because I'm moving, but I have some projects I want to do before I leave. I have an ongoing series of fake album covers, and I have a photo shoot coming up for the next installment.
Martinez: Your recent show, "Tropical Depression" at LVL3 just closed May 4th. Do you have any other openings coming up?
Ruggeri: No, thankfully! I'm moving to New Haven end of July. I'm trying to tie up loose ends.
Martinez: Is there a piece of advice, art related or not that you think of often?
Ruggeri: Say yes to all opportunities offered to you. Avoid excessive thinking about the past and future.

To find out more about Kate, her artwork and her upcoming shows go to http://kate-ruggeri.com/ 
All photos courtesy of the artist.
A.Martinez is a freelance art and music organizer living in Chicago, IL. She is currently working on a performing arts summer festival called The Living Loop, and will release her first book of poetry this summer.
Related articles across the web
---