1. Addendum at Chicago Artists Coalition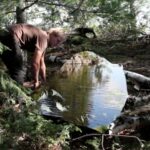 Curated by John Marks and David Petersen, with work by Luke Aleckson, Allen Brewer, Casey Deming, Kristina Estell, Katelyn Farstad, Isa Gagarin, Peter Happel Christian, Jess Hirsch, Jonathan Kaiser, Tynan Kerr, Andie Mazorol, Ben Moren, Michael Mott, Stefanie Motta, Scott Nedrelow, Natasha Pestich, Andy Sturdevant, and Pamela Valfer.
Chicago Artists Coalition is located at 217 N Carpenter St. Reception Friday, 6-9pm.
2. Bookish at Corbett vs. Dempsey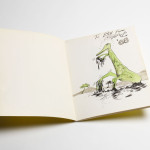 Work by Richard Artschwager, Sarah Canright, and Arturo Herrera.
Corbett vs. Dempsey is located at 1120 N. Ashland Ave. 3rd Fl. Reception Saturday, 3-6pm.
3. City Symphony in 16mm: A New Work for Expanded Cinema at Roman Susan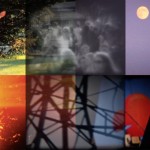 Work by Sam Hoolihan and John Marks.
Roman Susan is located at 1224 W. Loyola Ave. Screening Saturday, 10pm-12am.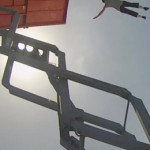 Performance by Jessica Blinkhorn and Joseph Ravens.
DfbrL8r is located at 1136 N. Milwaukee Ave. Performance Friday, 8-10pm.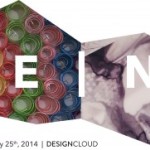 Curated by MK Meador, with work by Stacia Yeapanis and Jason Uriah White.
Design Cloud is locate at 118 N Peoria, Suite #2N. Reception Friday, 6-9pm.
---
1. I want something more than my husband and my house at Chicago Artists Coalition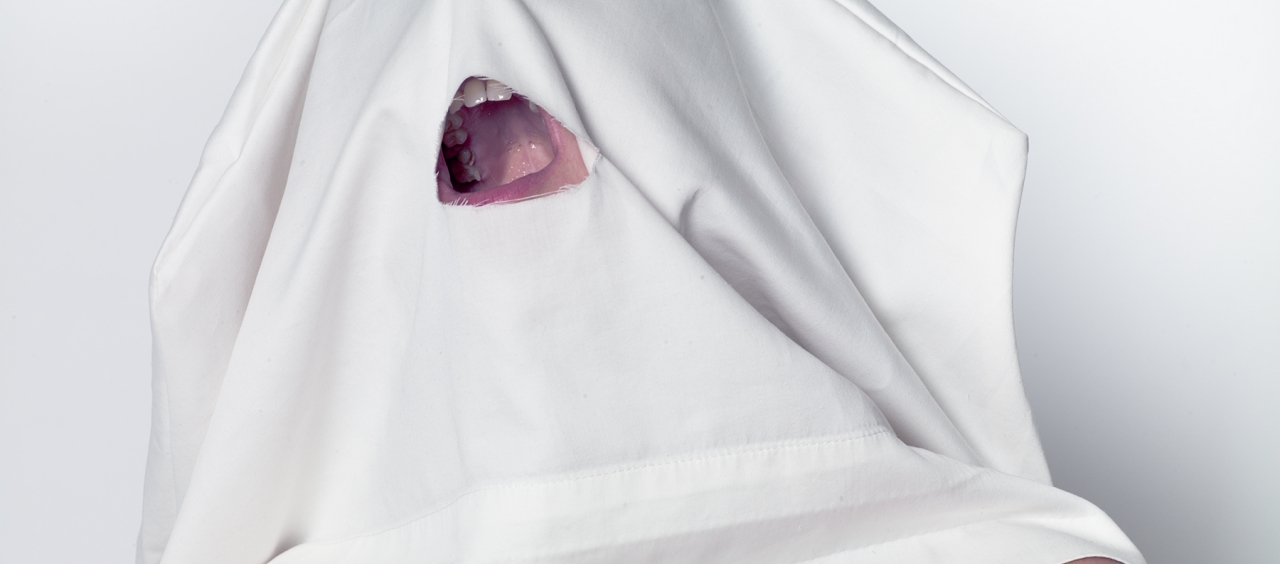 Work by Oli Rodriguez and Jovencio de la Paz.
Chicago Artists Coalition is located at 217 N. Carpenter St. Reception Friday, 6-9pm.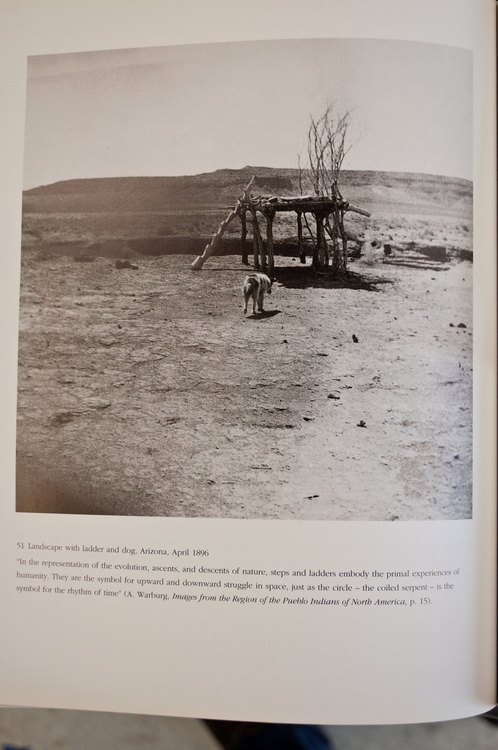 Organized by Sabina Ott with work by Alison Ruttan, Alex Tam, Assaf Evron, Joe Jeffers and Sabina Ott.
The Franklin is located at 3522 W. Franklin Blvd. Reception Saturday, 6-9pm.
3. FRACTURES AND DISLOCATIONS at International Museum of Surgical Science

Work by The Excavating History Collective in Residence.
The International Museum of Surgical Science is located at 1524 N. Lake Shore Dr. Reception Friday, 6-9pm.
4. Wait for Now and Mmmmm at Comfort Station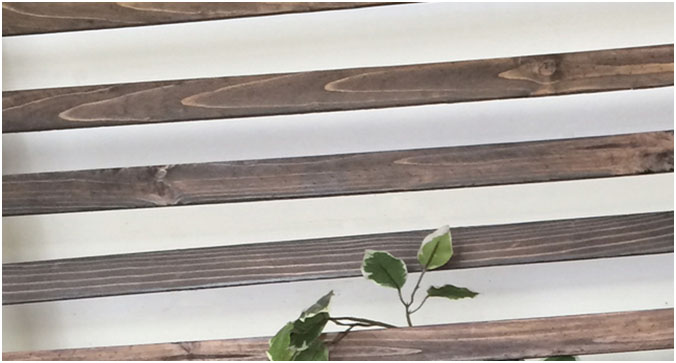 Work by Jessica Taylor Caponigro and Justin Petertil.
Comfort Station is located at 2579 N. Milwaukee Ave. Reception Saturday, 5-8pm.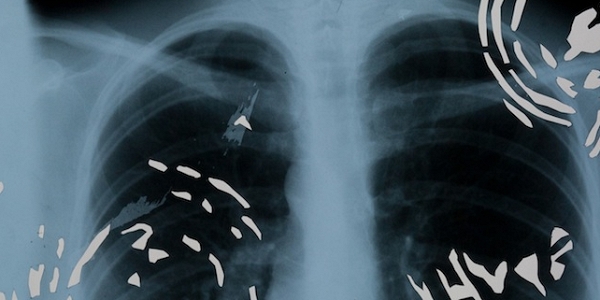 Work by Kasia Ozga.
The Mission is located at 1431 W Chicago Ave. Reception Friday, 6-8pm.
---
Last week, it was announced that Carolina Garcia Jayaram, Executive Director of Chicago Artists Coalition (CAC) for nearly four years, is leaving her post at CAC for the position of Chief Executive Officer of United States Artists, one of the nation's largest grant-making and advocacy organizations supporting performing, visual, media, and literary artists. Establishing herself as a formidable force for change and opportunity in the Chicago art world in such a short time period, Jayaram has transformed CAC from an organization that had seen better days to one that is now flocked to by contemporary artists of all kinds. Checking in before she steps into her new role at United States Artists, Bad at Sports conducted this "Exit Interview" with Jayaram:
Bad at Sports: Carolina, you had notable success founding and leading LegalArt (now Cannonball) in Miami. What convinced you to come to Chicago to take up the Executive Director position at CAC?
Carolina Garcia Jayaram: I'd like to say it was some benevolent altruistic force, but it was actually love. My husband is from here and longed to return, so we did, and it was the best decision I've made in a long time. Once I arrived, I worked at the Arts Alliance Illinois, doing arts education policy work, which was truly important work but didn't bring the creative challenge I was looking for and so I sought out something new and CAC was looking for a new Executive Director.
BaS: What was the state of CAC when you inherited it? And now, how would describe the organization?
CGJ: To say it was chaotic and rudderless is an understatement. There were a few loyal and vital board members keeping the frayed ends together, but really, I came in at a time when a few more months would have meant the total demise of the organization. It was a challenge I found exciting and felt prepared to take on largely because I was ignorant to the state of things. That's often the best way to go in for someone like me, who likes making order of the chaos. The bones were there, though, meaning a significant history, a dwindling but loyal cohort of members, funders who reengaged very quickly and a larger artist community that was definitely skeptical, to put it mildly, but welcoming once they realized we were in it for them.
BaS: If at all, how have you worked through the organization's history while developing programming aligned with your own vision?
CGJ: In addressing the history [of CAC], or evolving past it, I found the biggest challenges. The majority of people are averse to change and so my initial push to make broad and sweeping changes was definitely met with resistance. For instance, one of the fist things to go was a printed newspaper that hundreds of artists still subscribed to and relied on for Chicago arts news. I had angry calls for months, but it was time to move on from that. It was a strategy embedded in the belief that our history was about advocacy and advocacy had changed from the early days of CAC. My vision was and remains one aligned with economic prosperity for artists, which is directly linked with artistic and creative freedom. I felt that this approach honored CAC's history but shifted it in a way to become a lot more relevant for artists working today.
BaS:Â In your mind, how has CAC best contributed to the growth and sustainability of the arts in Chicago?
CGJ: One of the things I'm most proud of is creating an environment that welcomes partnership. I owe a great deal of our early successes to the partners who took a chance on me and CAC when they knew little or nothing of us, like the Chicago Loop Alliance (our partner in Pop Up Art Loop & Art Loop Open), Groupon, Gensler, The Department of Cultural Affairs & Special Events (by giving us Chicago Artists Resource), Pitchfork, Audience Architects, 1871, the School of the Art Institute of Chicago, Columbia College Chicago, Other People's Pixels, Creative Capital, and many, many individuals who were instrumental in building BOLT, HATCH, A.B.C., Starving Artist and EDITION Chicago into critical and commercial successes. Each of these endeavors have played a role in helping build a sustainable economic marketplace for Chicago's creative community, which I hope is my legacy in the early development of CAC's latest chapter.
BaS:Â What do you think has been your most important success as executive director?
Convincing hundreds of artists that they are capable of more than they believed possible.
BaS: What aspect(s) of Chicago's arts community has had the greatest impact on you—both personally and professionally? And what aspect(s) have most impressed you?
Professionally, it has been to work in a city that knows the importance of art and artists in a way largely foreign to me before coming here. The level of awareness about the arts here is unusual, and even those who may know less are still convinced of its importance and are usually looking for ways to know and experience more. Personally, the arts community has embraced my ideas and allowed me to take risks and to be creative, which has been deeply rewarding and stimulating. I definitely haven't gotten it all right, but I've always felt I could count on honest and constructive feedback from the many artists who have been a part of CAC's growth.
BaS: Let's wrap up with a look ahead: United States Artists. Tell us about this organization. What excites you most about this new position? And though it may be a bit premature to ask, we still want to know, what are some of your plans for USA?
CGJ: United States Artists is driven by a very simple yet revolutionary premise: to best support artists we must first provide unrestricted funding in order for them to have the space and freedom to create work ([which is] wonderful) and second, we must create an environment where the larger public understands the importance of the artist in the world around them ([which is also] wonderful, but harder to attain). I am excited to grow USA's presence, to reengage with hundreds of alumni who, I do not exaggerate, are our county's finest artists across eight disciplines. I plan to take what we do well, with a fellowship program that has to date invested nearly $18 million directly into artists and their work, and do it better, by working with alumni and future fellows to determine how we can make a deeper impact in not only their lives as artists but in their community's lives, which I believe is a desire many artists have but are seeking tools to do better. But, first, we are going to get the 2014 fellowship underway and by year's end, have a new class of fellows, which is the most exciting.
—
United States Artists is indeed a granting powerhouse that, at $50,000 a pop, has funded and led to the success of a number of household names, including Chicagoans like Douglas Garofalo (architecture), Theaster Gates (visual arts), Aleksander Hemon (literature), and Steven James (film), among others. Though the organization grants to artists living and working all over the country, a majority number of grants go to those based in New York and California. As far as we can tell, Jayaram will conduct her work as CEO from Chicago. If that's the case, the fact that Chicagoans will be better informed about this national funding opportunity and the possibility that they and other Midwestern artists will be better represented is pretty darned exciting.
Congratulations, Ms. Jayaram.
---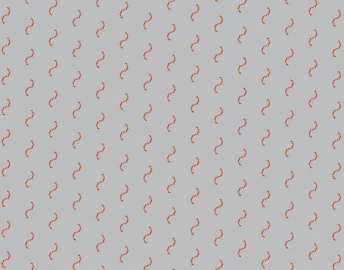 Work by Alex Chitty and Zach Reini.
LVL3 is located at 1542 N. Milwaukee Ave. 3rd Fl. Reception Saturday 6-10pm.
2. To Win And To Hold at The Mission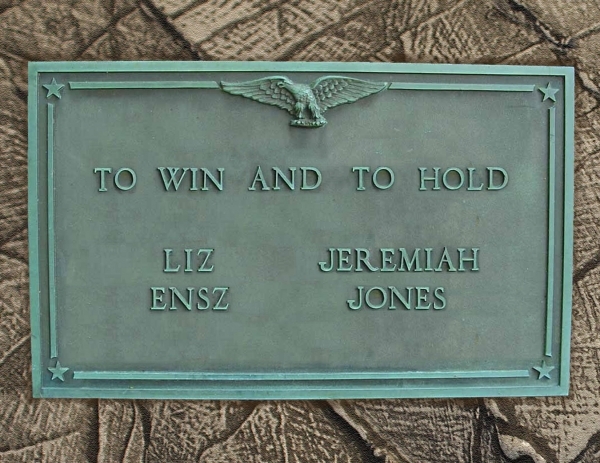 Work by Liz Ensz and Jeremiah Jones.
The Mission is located at 1431 W. Chicago Ave. Reception Friday 6-8pm.
3. The Breakup at Rhona Hoffman Gallery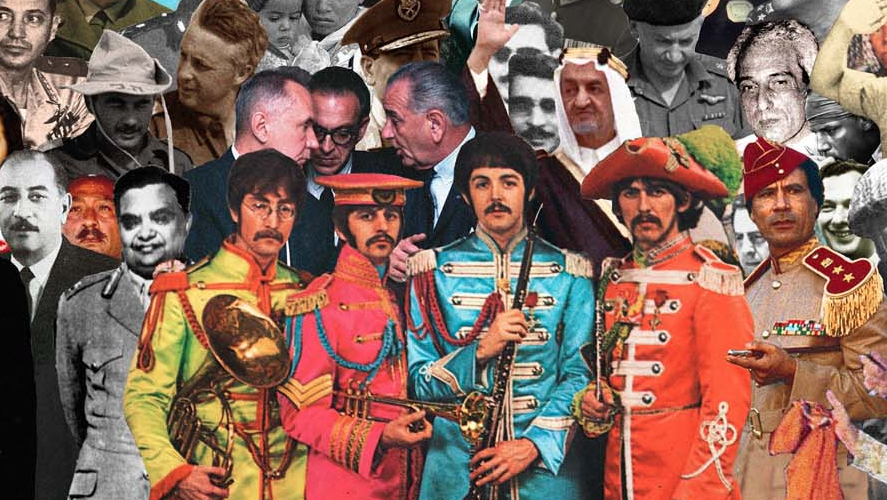 Work by Michael Rakowitz
Rhona Hoffman Gallery is located at 118 N. Peoria St. Reception Saturday 2-5pm.
4. Release Show at Chicago Artists' Coalition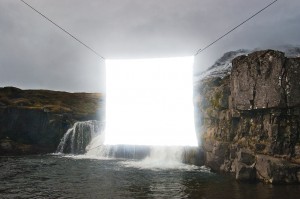 Work by Jesse Butcher, James T. Green, Kasia Houlihan, Chris Meerdo, Ryan Peter Miller, and Rebecca Parker.
Chicago Artists' Coalition is located at 217 N. Carpenter St. Reception Friday 6-9pm.
5. Experience is Limited to the First Person at TRITRIANGLE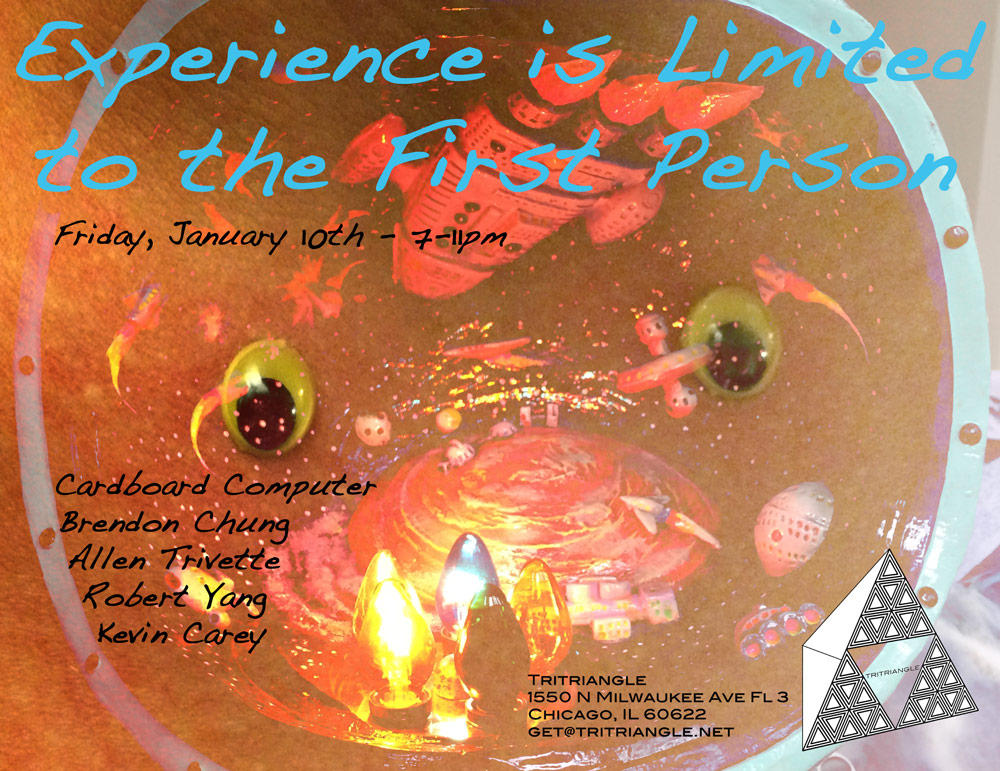 Work by Cardboard Computer, Brendon Chung, Allen Trivette, Robert Yang, and Kevin Carey.
TRITRIANGLE is located at 1550 N. Milwaukee Ave. 3rd Fl. Reception Friday 7-11pm
---
A graphic, editorial overview of art, artists, and visual art events, found in and around Chicago over the course of the preceding months. All artwork copyright original artists; all photography copyright Paul Germanos.
CourtneyBlades


Above: CourtneyBlades' partners, Mickey Pomfrey, left, and Blake Cameron Harris, right, in the gallery for the opening reception of "Definitely Living, Likely Cognitive," on August 9, 2013.

Above: "Medium Cool" art book fair organizer Ria Roberts, right, with Matthew Richardson, left, in CourtneyBlades.
Mickey Pomfrey is one of a relatively small number of people I encounter on a regular basis at gallery openings in Chicago. In spite of that fact, I'd never before brought a camera to the space (CourtneyBlades) which he runs with Blake Cameron Harris. And it was only because I happened to take photographs there on August 9, 2013, that Ria Roberts noticed me, and reminded me to attend Medium Cool: a new art book fair with which she's involved.
Bea Fremderman, Brian Khek, and Micah Schippa
"Definitely Living, Likely Cognitive"
August 9 – September 1, 2013
CourtneyBlades
1324 W. Grand Ave.
Chicago, IL 60642
http://courtneyblades.com/
Medium Cool


Above: Tom Burtonwood shares his 3-d printed book–which itself "prints" by means of being folded upon some plastic material.

Above: Yuri Stone for The Renaissance Society at the University of Chicago.

Above: Scott Speh of Western Exhibitions.

Above: Ed Panar & Melissa Catanese of Spaces Corners.

Above: Vincent Uribe feigns interest in my shenanigans while the ladies of LVL3 ignore me. In truth, everyone smiled for the first picture; this was the fifth picture.
Medium Cool
(art book fair)
12:00 — 8:00 PM
August 11, 2013
Prairie Production
1314 W. Randolph St.
Chicago, IL
http://medium-cool.net/
LVL3


Above: Chelsea Culp and Katy Cowan.

Above: Matt Nichols and Josue Pellot.
Whether called collaboration, the pairing of artists or galleries is now at least as common as food trucks outside, or bars within, our local venues.
"2 of a kind"
June 29 – July 21, 2013
LVL3
1542 N. Milwaukee Ave, 3rd Floor
Chicago, Illinois 60622
http://lvl3gallery.com/
The Mission


Above: Yhelena Hall's upper-gallery installation joining a helium-supported wooden craft with wall-mounted video.

Above: Joshua Albers' lower-gallery (Sub-Mission) projected video installation.
Yhelena Hall's da Vinci-like creation is built from fabric stretched over a frame, which method of construction reminds a Chicago resident of Linda Warren's artist Juan Angel Chavez. But, maybe, within Warren's stable the better comparison is to Conrad Freiburg–for as helium escapes its imperfect balloon, Hall's wooden machine has a self-destructive potential.
Joshua Albers and Yhelena Hall
PARALLELS / A Collaboration with ACRE Residency, Part 2
August 2 – 24, 2013
The Mission
1431 W. Chicago Avenue
Chicago, IL 60642
http://themissionprojects.com/
Linda Warren Projects


Above: The framing device "Undecagon Tripod," 2013, at the center of Freiburg's kinetic, wood installation.
Like Yhelena Hall at The Mission, Conrad Freiburg chose to present freestanding, three-dimensional objects made largely of wood, in the company of smaller, wall-mounted graphic works, which in this case are still images rather than video. Unlike Hall, around the perimeter of gallery interior Freiburg set a race, which in turn carries bearings or marbles as such activity is initiated by visitors. Four years ago, in June of 2009, Monica Herrera arranged a similar work at 65GRAND, there observed with an additional audio component: falling marbles "played" upon successive wooden elements with each drop in elevation.
Conrad Freiburg
"Before the Grave and Constant"
June 7 – August 10, 2013
Linda Warren Projects
327 N. Aberdeen (151)
Chicago, IL 60607
http://lindawarrenprojects.com/
Monica Herrera


Above: A visitor interacts with Monica Herrera's installation in 2009.
Eliza Fernand, Jodie Mack, Monica Herrera
"post-scarcity"
Curated by Thea Liberty Nichols
65GRAND
June 19 – July 25, 2009
1378 W. Grand Ave. (old location)
Chicago IL 60622-6450
Chicago Artists' Coalition


Above: Audience members interact with Jake Myers at his cardboard sports bar.

Above: Attendees model the available Mothergirl costumes.

Above, left-to-right: Jessica Harvey, Kera MacKenzie, and Jenny Buffington at the "pARTicipatory" opening on August 9, 2013.
When I hold a camera to my face and look through the viewfinder I'm blind to the room around me, so that it's especially surprising to be struck at that moment. I write here with authority as I've suffered the aforementioned indignity on multiple occasions. On August 9, 2013, for the second time at one of Myers' openings, someone threw something at me while I was taking a picture. If the games, and food, and liquor, all now frequently available at gallery openings, have served to draw in a certain sort of person then, maybe, they've done so only at the cost of another sort of person. After six years of work on this photographic project, my patience has been exhausted.
"pARTicipatory"
HATCH Projects Residents: Chaz Evans, Amber Ginsburg, Mothergirl, Jake Myers, Hoyun Son, and Latham Zearfoss
HATCH Curatorial Residents: Meredith Weber and Anna Trier, a/k/a the Happy Collaborationists
August 9 – August 29, 2013
Chicago Artists' Coalition
217 N. Carpenter St.
Chicago, IL 60607
http://chicagoartistscoalition.org/

Above: Acclaimed coronet player Josh Berman, foreground, nagged by my mother, background. It's better him than me.

Above: Nick Butcher, right, gave my mother, left, a Tecate, and she seemed concerned.
Sonnenzimmer print and design studio is Nadine Nakanishi and Nick Butcher. On July 14, 2013, Nick and Nadine held a sort-of art benefit / garage sale, during which Michael Bingaman (electronics), Josh Berman (cornet), Anton Hatwich (double bass), and Matt Schneider (guitar) played music. There, I bought a big Taschen contemporary art compendium for three dollars, and got a Design Bureau magazine for free. Everyone was cool! And John Corbett was there–because he's really good about attending these things. Even my mother was happy.
"On the patio at Sonnenzimmer"
10:00 AM – 6:00 PM
July 14, 2013
Sonnenzimmer
3605 N. Damen Ave., Rear
Chicago, IL 60618
http://www.sonnenzimmer.com/
Columbia College Chicago: Portfolio Center – Industry Events


Above: Nick Albertson

Above: Ryan Bringas

Above: Meg Noe

Above: Tim M. Johnson

Above: Rikki Levine
The scale of the event was overwhelming. The quality of almost all of the work was very high. I spent most of my time with those presenters who seemed to have a fine arts orientation. Rikki Levine, above, was something of an exception as she seemed (?) most interested in travel and documentary work. But, her book (portfolio) looked too good to ignore. Whether they knew it, not a few graduates produced material recalling John Opera or Jessica Labatte. And I should have been yet more forceful in my exhortation to go out and look at what's being made here and now.
Columbia College Chicago
Portfolio Center – Industry Events
"Photography Review"
May 16, 2013
Studio East
1006 S. Michigan Ave.
Chicago, IL 60605
Allan Sekula


Above: A visitor at the entry to "Polonia and Other Fables" seen engaged with one of Sekula's photographs during the opening reception in 2009.
Allan Sekula died on August 10, 2013 after a long struggle with cancer.
Allan Sekula
"Polonia and Other Fables"
September 20 – December 13, 2009
The Renaissance Society
5811 S. Ellis Avenue
Bergman Gallery, Cobb Hall 418
Chicago, Illinois 60637
http://renaissancesociety.org/site/
Chicago Art Department


Above: "Mr. Grief" by Meg Noe.
"&again&again"
Jeffery Austin, Marne Provost, Kimberly Kim, Meg T. Noe, Jonathan Pivovar, John Brookes Turner
Curated by Jonathan Pivovar
Supported by Columbia College Chicago's Photography Department
July 12 – 14, 2013
Chicago Art Department
1932 South Halsted #100
Chicago, IL 60608
http://www.chicagoartdepartment.org/
The timing of this exhibition is either fortuitous or tragic depending upon one's knowledge of the not dissimilar installation on Michigan Avenue, and sense of humor.
Amanda Ross-Ho
"THE CHARACTER AND SHAPE OF ILLUMINATED THINGS"
Organized by MCA Curator Julie Rodrigues Widholm.
July – November, 2013
MCA Chicago Plaza Project
The Museum of Contemporary Art of Chicago
220 E. Chicago Ave. (MVDR Drive)
Chicago IL 60611
http://www.mcachicago.org/
Frogman Gallery / Pop-Up Art Loop


Above: Dmitry Samarov (painting) at left, curator Gwendolyn Zabicki at center, and Noah Vaughn (photo print) at right, in "Never a lovely so real," opening night.
The Chicago Loop Alliance deserves credit for the good work it's done in offering such opportunities to people like Gwendolyn Zabicki.
"Never a lovely so real"
Clarissa Bonet, Dmitry Samarov and Noah Vaughn
Curated by Gwendolyn Zabicki
Pop-Up Art Loop from the Chicago Loop Alliance
Sponsored in part by Columbia College Chicago
July 11, 2013
Frogman Gallery
108 N. State St. (Block Thirty Seven, First Floor)
Chicago, IL 60603
http://gwendolynzabicki.com/home.html
Chicago Artists Coalition


Above: Jordan Martins in his projection, opening night.

Above, left-to-right: Nick Butcher (half of Sonnenzimmer), Jennifer Salim, E. Aaron Ross, and Aaron Delehanty standing in a projection by Theodore Darst at the Chicago Artists Coalition's "Natural Fallacy" opening.
"Natural Fallacy"
Noelle Allen, Theodore Darst, Brent Fogt, Jordan Martins, Nicholas Sagan, and Matthew Schlagbaum
Curated by MK Meador
July 12 – August 1, 2013
Chicago Artists Coalition
217 N. Carpenter St.
Chicago, IL 60607
http://jordanmartins.com/
threewalls


Above: MSHR a/k/a Brenna Murphy & Birch Cooper performing an electronic audio work in their installation.
Hear it on Vine: vine.co/v/hamYhHDJJ0d

Above, left-to-right: Abigail Satinsky, Lauren Basing, and Shannon Stratton, a/k/a threewalls, on the occasion of their last opening at 119 N. Peoria Street, Chicago.

Above: Edie Fake's installation, with spectators.

Above: Joe Jeffers, left, and Jeremy Tinder, right, attending the opening.
Thanks to Abigail, Lauren, and Shannon for playing along. I'm sorry that I didn't get a better shot of you three together. Good luck and best wishes…
"Binary Lore"
Edie Fake and MSHR a/k/a Brenna Murphy & Birch Cooper
June 28, 2013
threewalls
119 N. Peoria, #2C
Chicago, IL 60607
http://www.three-walls.org/
Gil Leora
"In Between Drinks"
June 28, 2013
Firecat Projects
2124 N. Damen Ave.
Chicago, IL 60647
http://www.firecatprojects.org/
It's too bad that a piece which suggests many questions related to resource allocation within the context of non-European, urban poverty, here found available for view in the lobby of a free, teaching museum, was ignored in an article entitled "Marginalizing Chicagoans' Access to Culture" at Newcity.
Gigi Scaria
"City Unclaimed"
Sponsored by BMO Harris Bank
January 19 – December 8, 2013
The David and Alfred Smart Museum of Art
5550 S. Greenwood Ave.
Chicago, IL 60637
http://smartmuseum.uchicago.edu/
EXPO / Public Chicago


Above, left-to-right: Duncan Mackenzie, Caroline Picard, Richard Holland, a/k/a Bad at Sports.
EXPO Chicago
Gallery Announcement
May 14, 2013
Public Chicago
1301 N. State
Chicago, IL 60610
http://expochicago.com/
Johalla Projects


Above: Jessica Taylor Caponigro's "There in a Darkness," 2013, coal in cast glycerine soap.

Above: Aimee Quinkert, curator, at left, and Jessica Taylor Caponigro, artist, at right, foreground; "What Was, Was I" and "II" on wall, background.
It's the third of Jessica Taylor Caponigro's installations which I've seen, each of the three having been abstracted from both architectural and also literary sources. The comparison between works made over time (a span of several years) is interesting, and maybe best reveals her intent.
Jessica Taylor Caponigro
"Black Damp"
Curated by Aimee Quinkert
May 11 – June 2, 2013
Johalla Projects
1821 W. Hubbard St., Suite 209
Chicago, IL
http://www.johallaprojects.com/
Fred Sandback: Sculptures
April 26 – June 1, 2013
Rhona Hoffman Gallery
118 N. Peoria St.
Chicago, IL 60607
http://www.rhoffmangallery.com/
Columbia College Industry Events BFA Open Studios


Above, left-to-right: Columbia College BFA Seniors Brianna Baurichter, Corinna Cowles, and Nicki Penz with artwork.

Above: Madeleine Lowery with artwork in studio.
Columbia College
Industry Events
Fine Arts Open Studios
5:00 – 8:00 PM
April 18, 2013
1006 S. Michigan Ave.
Chicago, IL
The Storefront


Above: An overhead view of Erik Wenzel's Artforum installation "Fernweh," as seen within Brandon Alvendia's The Storefront gallery, on the show's opening night.
Wenzel, like Fake, above, and Andre, in the previous article, has made use of the floor for the purpose of presenting modular units in a grid pattern. Here the invitation to the audience to walk upon the artwork is wanted to be especially cheeky: an institution (magazine) and a commercial appropriation of culture resources (gallery ad) are both trodden upon, which action symbolically mimics Wenzel's own "progress" through the real and metaphysical worlds of art.
Erik Wenzel
"Fernweh"
April 20 – May 12, 2013
The Storefront
2606 N. California Ave.
Chicago IL 60647
Vertical Gallery


Above: Work by Dmitry Samarov, center; Steve Seeley, at right.

Above: Vertical Gallery, exterior.
"The Economics of Art 2013"
Dmitry Samarov, Ian Ferguson, Julie Murphy, Steve Seeley, and Jimmy Bunnyluv, along with Anthony Freda, Dave Pressler, David Cooper, El Gato Chimney, Hernan Paganini, Klub7, Raudiel Sanudo and Ruel Pascual.
August 3 – 31, 2013
Vertical Gallery
1016 N. Western Ave.
Chicago, IL 60622
http://verticalgallery.com/
---