1. The Square Root of Pi(e) at Chicago Artists Coalition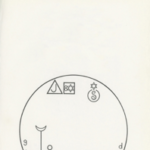 Work by Rami George, Dan Paz, Jenyu Wang and Alexandria Eregbu.
Chicago Artists Coalition is located at 217 N. Carpenter St. Reception Friday, 6-9pm.
2. Almost Ergonomic at Studio 424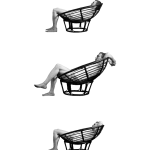 Curated by Third Object, with work by Alex Chitty, Laura Hart Newlon, Kate O'Neill, David Bhodi Boyland, and Jeff Prokash.
Studio 424 is located at 167 North Racine Avenue, Suite 1. Reception Saturday, 5-9pm.?
3. Retreat at Richard Gray Gallery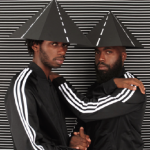 Curated by Theaster Gates, with work by Derrick Adams, Erika Allen, Elizabeth Axtman, Bethany Collins, Tony Lewis, Kelly Lloyd, Valerie Piraino, Mitchell Squire, Wilmer Wilson IV and Nate Young.
Richard Gray Gallery is located at 875 N. Michigan, Ste. 3800. Reception Friday, 5-7pm.
4. Iffy Conditions at Garden Apartment Gallery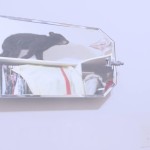 Curated by Daniel Bruttig, with work by Boris Ostrerov, Erin Thurlow, Frank Pollard, George Blaha, Jessie Mott, Joe Cassan, Julia Klein, Kelly Kaczynski, Lauren Carter, Mike Schuh, Paul Nudd, Peter Fagundo, Scott Wolniak, and Shane Huffman.
Garden Apartment Gallery is located at 3528 W. Fulton Blvd. Reception Friday, 6-10pm.
5. Fetish at Defibrillator Gallery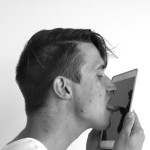 Work by Dani Ploeger.
Defibrillator Gallery is located at 1136 N. Milwaukee Ave. Reception Friday, 8-11pm.
---
1. Addendum at Chicago Artists Coalition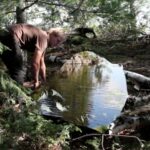 Curated by John Marks and David Petersen, with work by Luke Aleckson, Allen Brewer, Casey Deming, Kristina Estell, Katelyn Farstad, Isa Gagarin, Peter Happel Christian, Jess Hirsch, Jonathan Kaiser, Tynan Kerr, Andie Mazorol, Ben Moren, Michael Mott, Stefanie Motta, Scott Nedrelow, Natasha Pestich, Andy Sturdevant, and Pamela Valfer.
Chicago Artists Coalition is located at 217 N Carpenter St. Reception Friday, 6-9pm.
2. Bookish at Corbett vs. Dempsey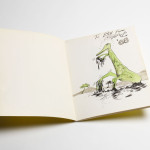 Work by Richard Artschwager, Sarah Canright, and Arturo Herrera.
Corbett vs. Dempsey is located at 1120 N. Ashland Ave. 3rd Fl. Reception Saturday, 3-6pm.
3. City Symphony in 16mm: A New Work for Expanded Cinema at Roman Susan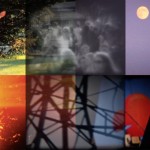 Work by Sam Hoolihan and John Marks.
Roman Susan is located at 1224 W. Loyola Ave. Screening Saturday, 10pm-12am.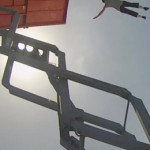 Performance by Jessica Blinkhorn and Joseph Ravens.
DfbrL8r is located at 1136 N. Milwaukee Ave. Performance Friday, 8-10pm.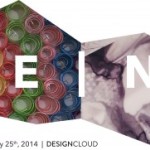 Curated by MK Meador, with work by Stacia Yeapanis and Jason Uriah White.
Design Cloud is locate at 118 N Peoria, Suite #2N. Reception Friday, 6-9pm.
---
1. I want something more than my husband and my house at Chicago Artists Coalition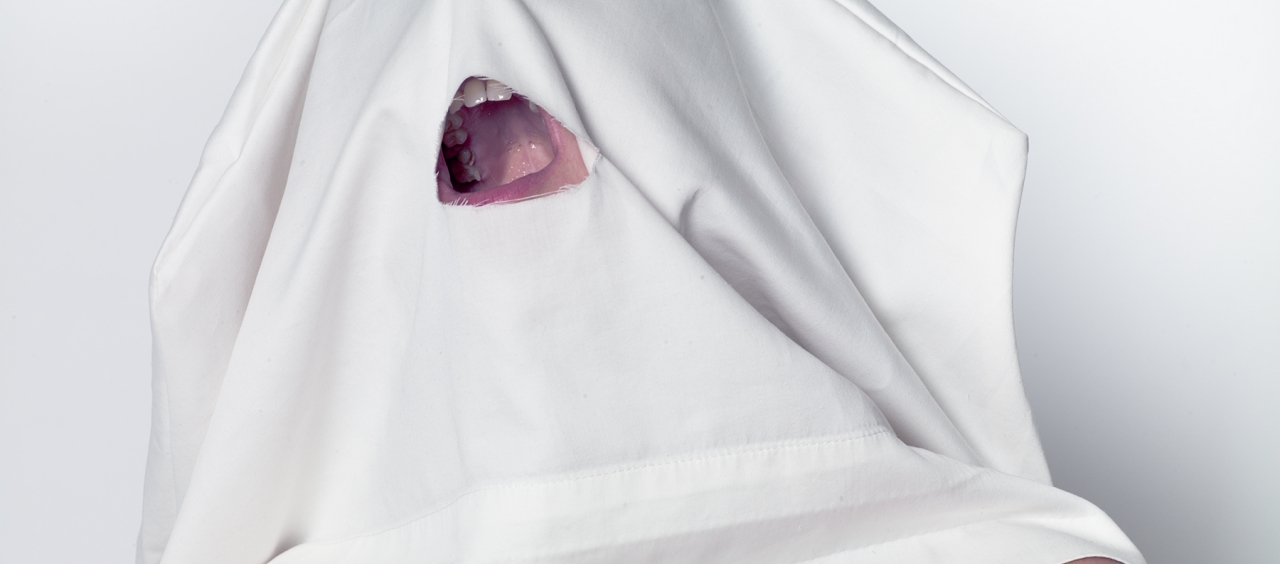 Work by Oli Rodriguez and Jovencio de la Paz.
Chicago Artists Coalition is located at 217 N. Carpenter St. Reception Friday, 6-9pm.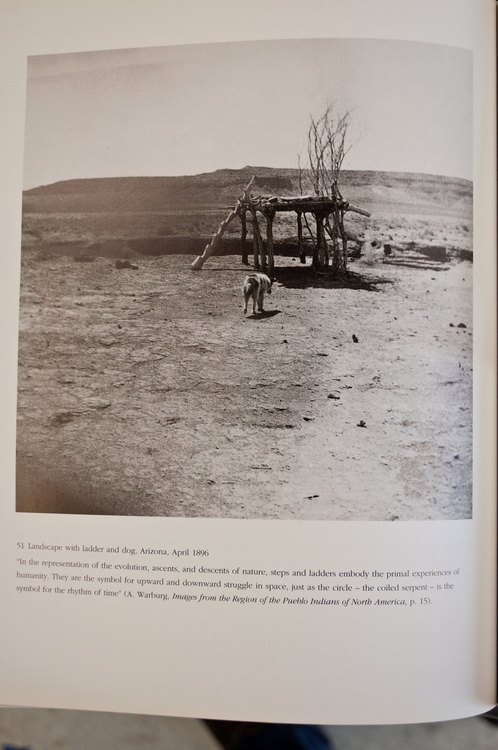 Organized by Sabina Ott with work by Alison Ruttan, Alex Tam, Assaf Evron, Joe Jeffers and Sabina Ott.
The Franklin is located at 3522 W. Franklin Blvd. Reception Saturday, 6-9pm.
3. FRACTURES AND DISLOCATIONS at International Museum of Surgical Science

Work by The Excavating History Collective in Residence.
The International Museum of Surgical Science is located at 1524 N. Lake Shore Dr. Reception Friday, 6-9pm.
4. Wait for Now and Mmmmm at Comfort Station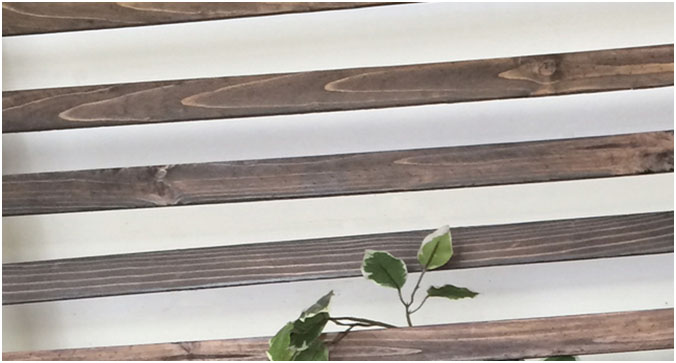 Work by Jessica Taylor Caponigro and Justin Petertil.
Comfort Station is located at 2579 N. Milwaukee Ave. Reception Saturday, 5-8pm.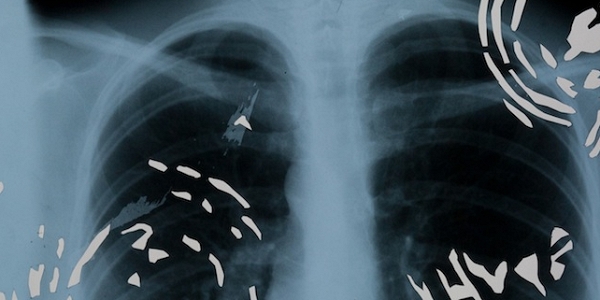 Work by Kasia Ozga.
The Mission is located at 1431 W Chicago Ave. Reception Friday, 6-8pm.
---
Last week, it was announced that Carolina Garcia Jayaram, Executive Director of Chicago Artists Coalition (CAC) for nearly four years, is leaving her post at CAC for the position of Chief Executive Officer of United States Artists, one of the nation's largest grant-making and advocacy organizations supporting performing, visual, media, and literary artists. Establishing herself as a formidable force for change and opportunity in the Chicago art world in such a short time period, Jayaram has transformed CAC from an organization that had seen better days to one that is now flocked to by contemporary artists of all kinds. Checking in before she steps into her new role at United States Artists, Bad at Sports conducted this "Exit Interview" with Jayaram:
Bad at Sports: Carolina, you had notable success founding and leading LegalArt (now Cannonball) in Miami. What convinced you to come to Chicago to take up the Executive Director position at CAC?
Carolina Garcia Jayaram: I'd like to say it was some benevolent altruistic force, but it was actually love. My husband is from here and longed to return, so we did, and it was the best decision I've made in a long time. Once I arrived, I worked at the Arts Alliance Illinois, doing arts education policy work, which was truly important work but didn't bring the creative challenge I was looking for and so I sought out something new and CAC was looking for a new Executive Director.
BaS: What was the state of CAC when you inherited it? And now, how would describe the organization?
CGJ: To say it was chaotic and rudderless is an understatement. There were a few loyal and vital board members keeping the frayed ends together, but really, I came in at a time when a few more months would have meant the total demise of the organization. It was a challenge I found exciting and felt prepared to take on largely because I was ignorant to the state of things. That's often the best way to go in for someone like me, who likes making order of the chaos. The bones were there, though, meaning a significant history, a dwindling but loyal cohort of members, funders who reengaged very quickly and a larger artist community that was definitely skeptical, to put it mildly, but welcoming once they realized we were in it for them.
BaS: If at all, how have you worked through the organization's history while developing programming aligned with your own vision?
CGJ: In addressing the history [of CAC], or evolving past it, I found the biggest challenges. The majority of people are averse to change and so my initial push to make broad and sweeping changes was definitely met with resistance. For instance, one of the fist things to go was a printed newspaper that hundreds of artists still subscribed to and relied on for Chicago arts news. I had angry calls for months, but it was time to move on from that. It was a strategy embedded in the belief that our history was about advocacy and advocacy had changed from the early days of CAC. My vision was and remains one aligned with economic prosperity for artists, which is directly linked with artistic and creative freedom. I felt that this approach honored CAC's history but shifted it in a way to become a lot more relevant for artists working today.
BaS:Â In your mind, how has CAC best contributed to the growth and sustainability of the arts in Chicago?
CGJ: One of the things I'm most proud of is creating an environment that welcomes partnership. I owe a great deal of our early successes to the partners who took a chance on me and CAC when they knew little or nothing of us, like the Chicago Loop Alliance (our partner in Pop Up Art Loop & Art Loop Open), Groupon, Gensler, The Department of Cultural Affairs & Special Events (by giving us Chicago Artists Resource), Pitchfork, Audience Architects, 1871, the School of the Art Institute of Chicago, Columbia College Chicago, Other People's Pixels, Creative Capital, and many, many individuals who were instrumental in building BOLT, HATCH, A.B.C., Starving Artist and EDITION Chicago into critical and commercial successes. Each of these endeavors have played a role in helping build a sustainable economic marketplace for Chicago's creative community, which I hope is my legacy in the early development of CAC's latest chapter.
BaS:Â What do you think has been your most important success as executive director?
Convincing hundreds of artists that they are capable of more than they believed possible.
BaS: What aspect(s) of Chicago's arts community has had the greatest impact on you—both personally and professionally? And what aspect(s) have most impressed you?
Professionally, it has been to work in a city that knows the importance of art and artists in a way largely foreign to me before coming here. The level of awareness about the arts here is unusual, and even those who may know less are still convinced of its importance and are usually looking for ways to know and experience more. Personally, the arts community has embraced my ideas and allowed me to take risks and to be creative, which has been deeply rewarding and stimulating. I definitely haven't gotten it all right, but I've always felt I could count on honest and constructive feedback from the many artists who have been a part of CAC's growth.
BaS: Let's wrap up with a look ahead: United States Artists. Tell us about this organization. What excites you most about this new position? And though it may be a bit premature to ask, we still want to know, what are some of your plans for USA?
CGJ: United States Artists is driven by a very simple yet revolutionary premise: to best support artists we must first provide unrestricted funding in order for them to have the space and freedom to create work ([which is] wonderful) and second, we must create an environment where the larger public understands the importance of the artist in the world around them ([which is also] wonderful, but harder to attain). I am excited to grow USA's presence, to reengage with hundreds of alumni who, I do not exaggerate, are our county's finest artists across eight disciplines. I plan to take what we do well, with a fellowship program that has to date invested nearly $18 million directly into artists and their work, and do it better, by working with alumni and future fellows to determine how we can make a deeper impact in not only their lives as artists but in their community's lives, which I believe is a desire many artists have but are seeking tools to do better. But, first, we are going to get the 2014 fellowship underway and by year's end, have a new class of fellows, which is the most exciting.
—
United States Artists is indeed a granting powerhouse that, at $50,000 a pop, has funded and led to the success of a number of household names, including Chicagoans like Douglas Garofalo (architecture), Theaster Gates (visual arts), Aleksander Hemon (literature), and Steven James (film), among others. Though the organization grants to artists living and working all over the country, a majority number of grants go to those based in New York and California. As far as we can tell, Jayaram will conduct her work as CEO from Chicago. If that's the case, the fact that Chicagoans will be better informed about this national funding opportunity and the possibility that they and other Midwestern artists will be better represented is pretty darned exciting.
Congratulations, Ms. Jayaram.
---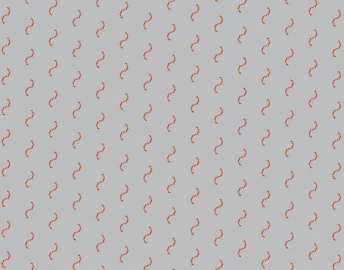 Work by Alex Chitty and Zach Reini.
LVL3 is located at 1542 N. Milwaukee Ave. 3rd Fl. Reception Saturday 6-10pm.
2. To Win And To Hold at The Mission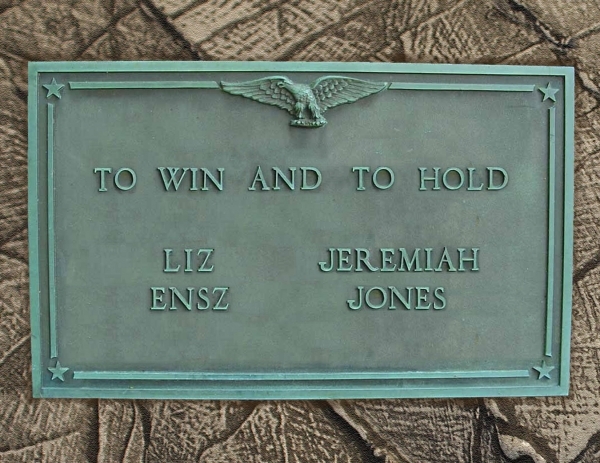 Work by Liz Ensz and Jeremiah Jones.
The Mission is located at 1431 W. Chicago Ave. Reception Friday 6-8pm.
3. The Breakup at Rhona Hoffman Gallery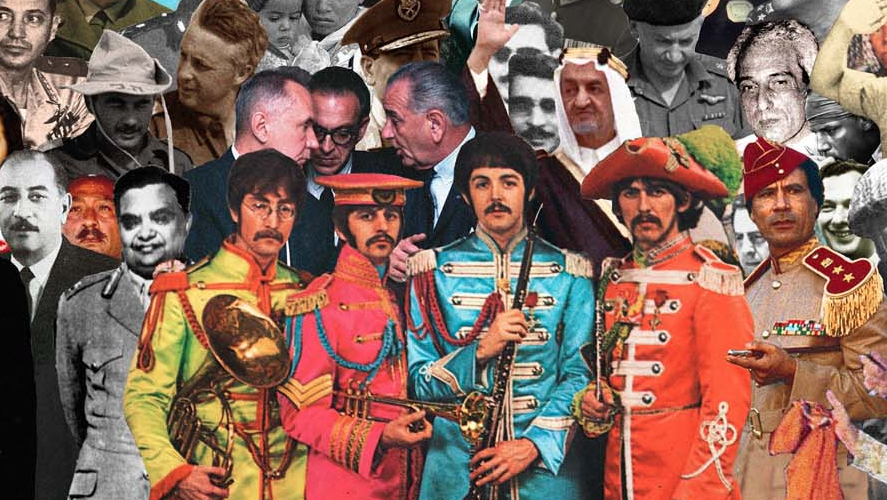 Work by Michael Rakowitz
Rhona Hoffman Gallery is located at 118 N. Peoria St. Reception Saturday 2-5pm.
4. Release Show at Chicago Artists' Coalition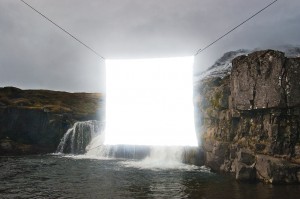 Work by Jesse Butcher, James T. Green, Kasia Houlihan, Chris Meerdo, Ryan Peter Miller, and Rebecca Parker.
Chicago Artists' Coalition is located at 217 N. Carpenter St. Reception Friday 6-9pm.
5. Experience is Limited to the First Person at TRITRIANGLE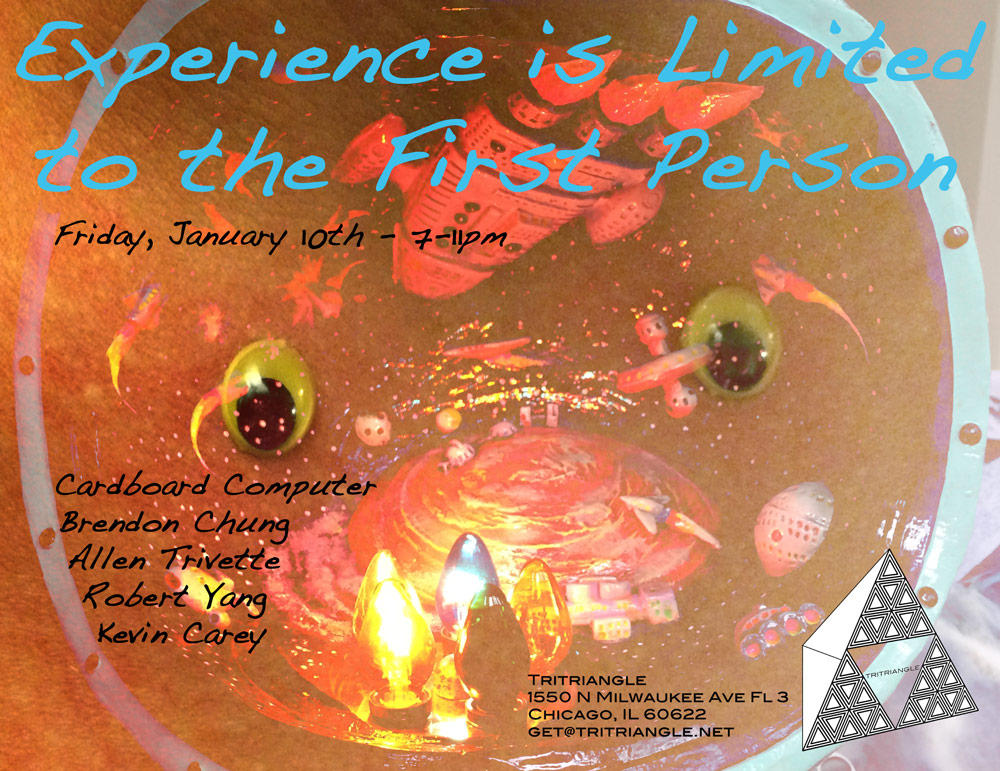 Work by Cardboard Computer, Brendon Chung, Allen Trivette, Robert Yang, and Kevin Carey.
TRITRIANGLE is located at 1550 N. Milwaukee Ave. 3rd Fl. Reception Friday 7-11pm
---