1. Black Emporium at The Octagon Gallery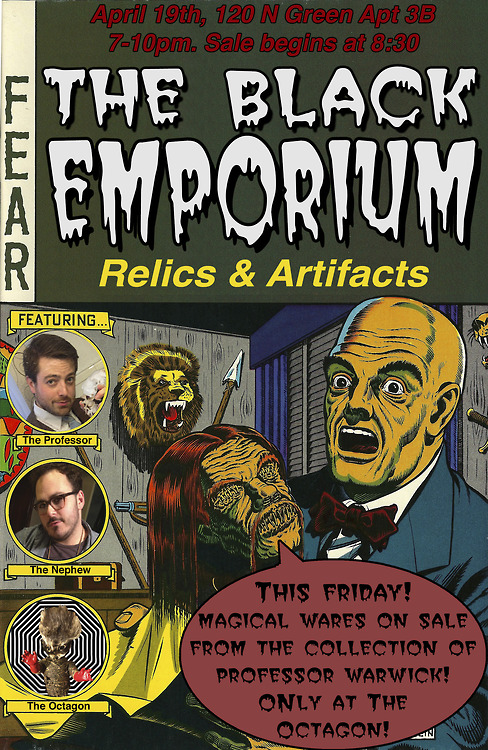 Work by Jesse Avina and Michael Garcia.
The Octagon Gallery is located at 120 N. Green St. Unit 3B. Reception Friday, 7-10pm.
2. Alumni on 5: Teaching Artists at Columbia College Chicago Library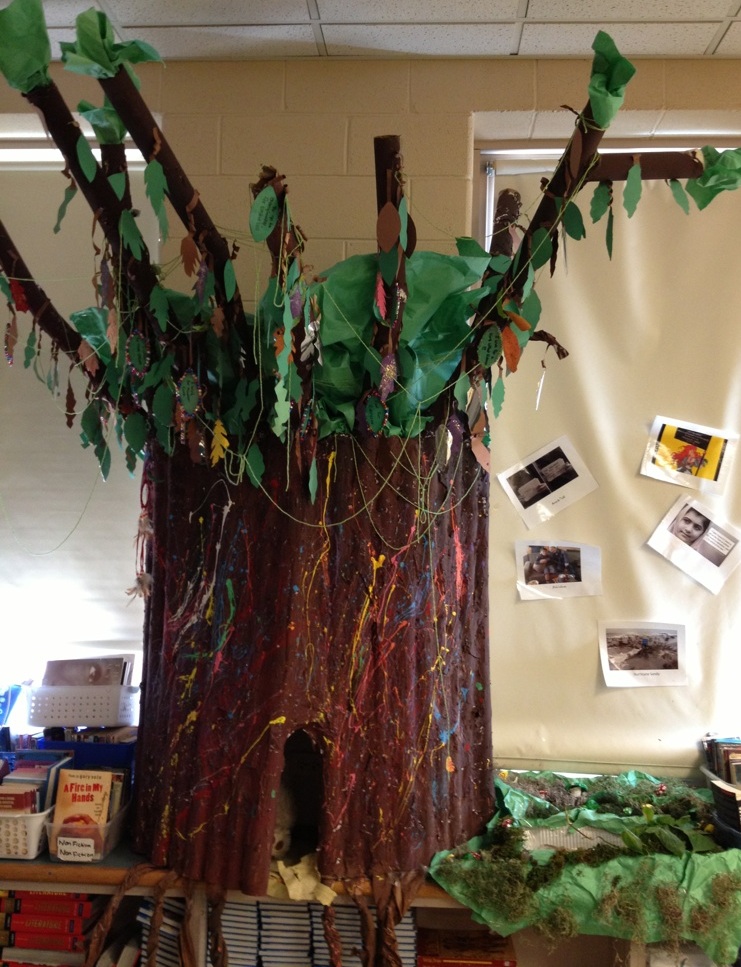 Work by Matt Austin, Dan Bradica, Kate Bowen, Jessica Egan, Kristina Gosh, and Sooz Main, curated by Chelsea Middendorf and Jessica Rodrigue.
Columbia College Chicago Library is located at 624 S. Michigan Ave. 5th Fl. Reception Friday, 5-7pm.
3. BACK MATTER at Co-Prosperity Sphere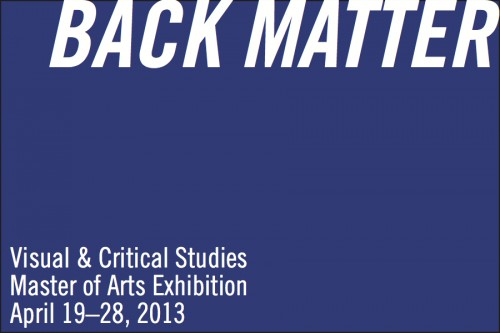 Work by Lise Haller Baggesen, Joshua Demaree, Darja Filippova, Danny Floyd, Chris Fotopulos, Sarah Hamilton, Peter Kusek, Ruslana Lichtzier, Elcin Marasli, Anthony D. Stepter, Devdutt Trivedi, and Michelle Weidman.
Co-Prosperity Sphere is located at 3219 S. Morgan St. Reception Friday, 6-10pm.
4. The Wishing Pelt at Defibrillator Performance Art Gallery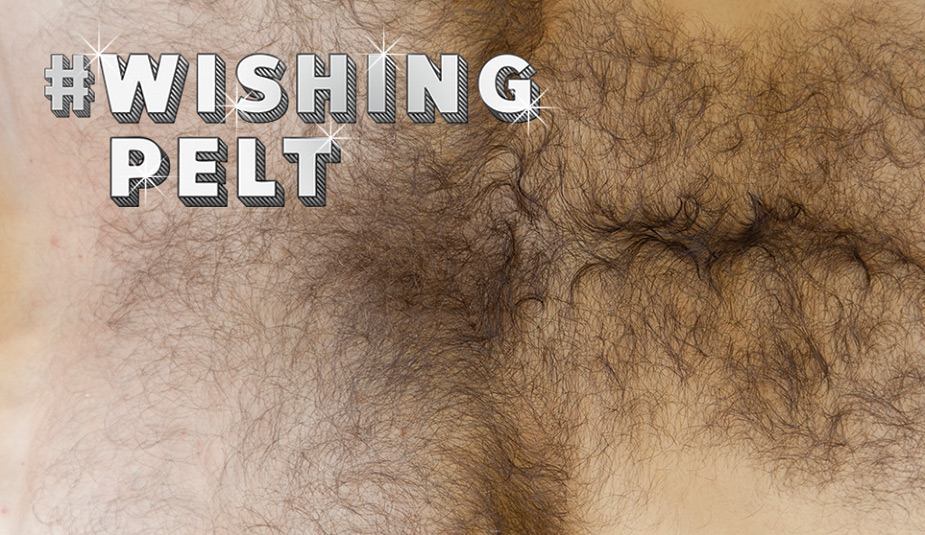 Work by Sean Fader.
Defibrillator Performance Art Gallery is located at 1136 N Milwaukee Ave. Reception Saturday, 8-11:55pm.
5. Better Left Unsaid at Peanut Gallery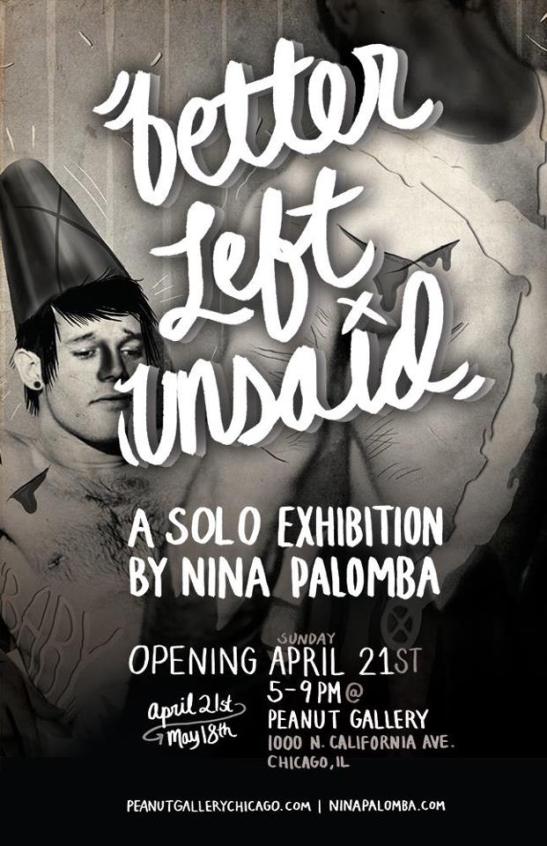 Work by Nina Palomba.
Peanut Gallery is located at 1000 N. California Ave. Reception Sunday, 5-9pm.
---