1. Histories/Photographies at DePaul University Art Museum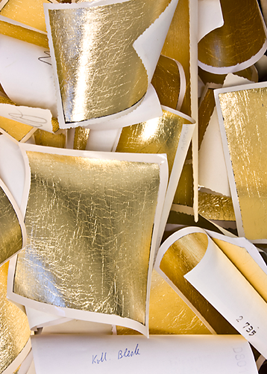 Work by Jeremy Bolen, Alan Cohen, Adam Ekberg, Myra Greene, Shane Huffman, Barbara Kasten, Jason Lazarus, Aspen Mays, John Opera, Jason Reblando, David Schalliol, Matthew Schlagbaum, and Adam Schreiber.
DePaul University Art Museum is located at 935 W. Fullerton Ave. Reception Friday, 6-8pm.
2. Ghosts Don't Burn at SideCar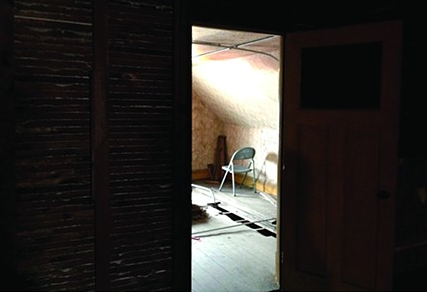 Curated by Lucas Bucholtz with work by Carl Baratta, Zack Wirsum, Lauren Ball, Nathan Carder, Mariano Chavez, Karolina Gnatowski, Pedro Munoz, and Mindy Rose Schwartz.
SideCar is located at 411 Huehn St., Hammond, IN. Reception Saturday, 5-10pm.
3. Of Walking at the Museum of Contemporary Photography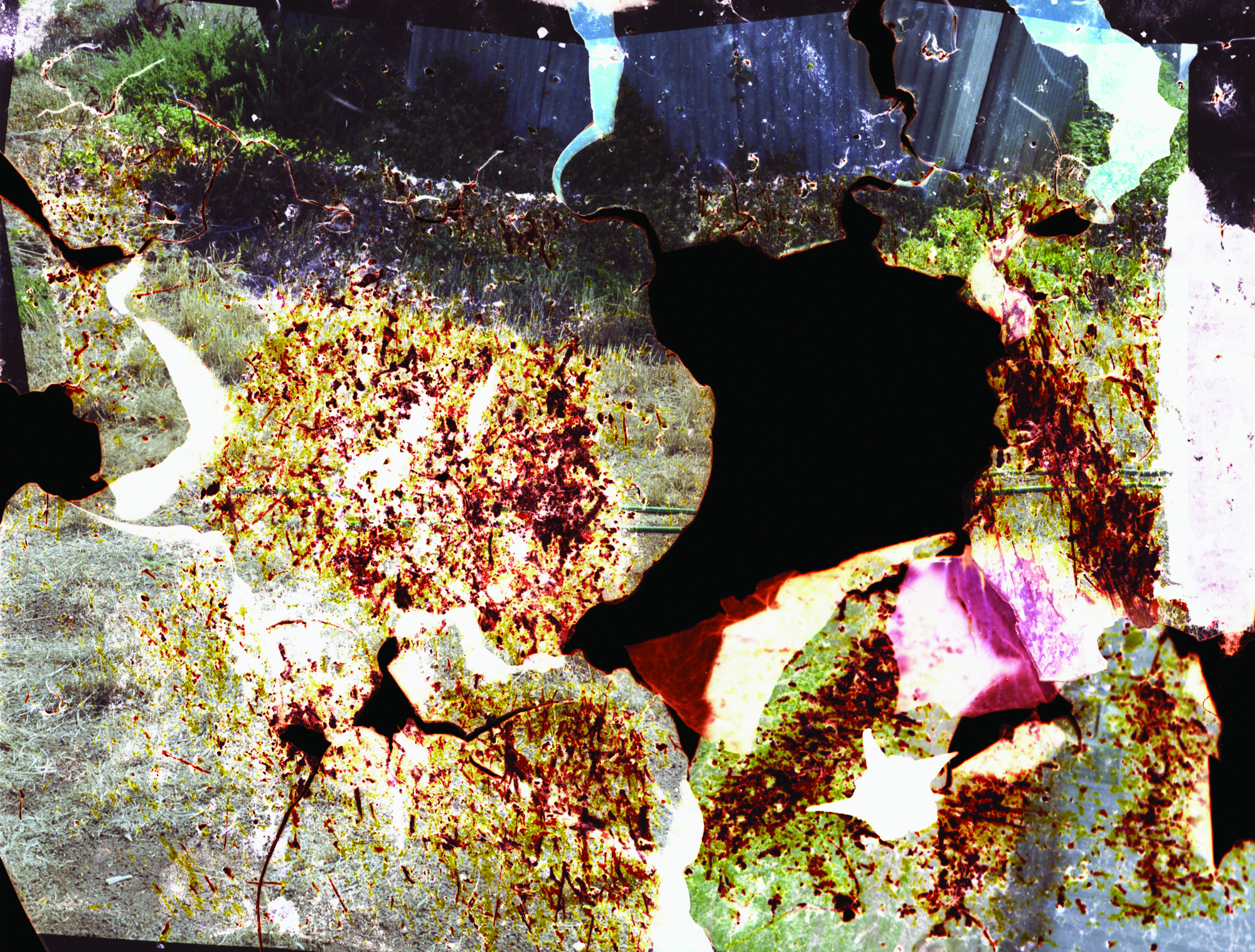 Work by Paulien Oltheten, Odette England, Atget, Garry Winogrand, Sohei Nishino, Simryn Gill, and Vito Accondi.
Museum of Contemporary Photography is located at 600 S. Michigan Ave. Show opens Friday.
4. 1st Annum-Hurrahs Lorry Celebration at TRITRIANGLE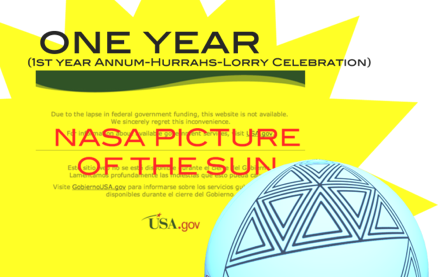 Work by Harvey Moon, Nick Briz, Yaloo Pop, Jason Soliday, William Robertson, Daniel Rourke, Incidental Music, shawne michaelain holloway, Kevin Carey aka Yung Pharaoh, and Chris McLaughlin.
TRITRIANGLE is located at 1550 N. Milwaukee Ave. Fl. 3. Reception Saturday, 7pm.
5. Paint, Paste and Sticker: Chicago Street Art at Chicago Cultural Center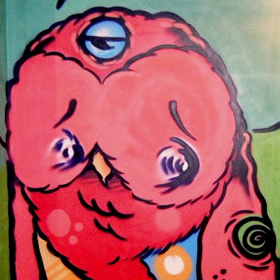 Work by Slang, Zore, Ish Muhammad, Hebru Brantley, Uneek, Statik, Brooks Golden, Chris Silva, Your Are Beautiful, Oscar Arriola, and more.
Chicago Cultural Center is located at 78 E. Washington St. Reception Friday, 5:30-7:30pm.
---
Guest Post by  Kevin Blake
As his upcoming show at Sidecar Gallery in Hammond, Indiana approaches, Carl Baratta is poised for a timely event that will delve into the world of ghosts and mythology–subjects in which he is well versed. From his home base, Baratta builds on a legend of narrative-based painting in Chicago, and lends insight as to how that structure is the driving force of his work.
Kevin Blake: I'd like to start by asking about your upcoming exhibition "Ghosts Don't Burn."  You are showing with another artist, Zack Wirsum, and the two of you seem to have some interesting parallels in your work. Can you talk about the title of the exhibition and how it reflects the works that will be on display?
Carl Baratta: 'Ghosts Don't Burn' is curated by Lucas Bucholtz and in addition to Zach Wirsum, the artists Lauren Ball, Mindy Rose Schwartz, Nathan Carder, Mariano Chavez, Karolina Gnatowski, Michael Kaysen, and Pedro Munoz will have work on the second floor.
Originally, the show centered around Gustav Flaubert's 'The Temptation of St. Anthony' and Ivan Albright's painting of the same name and myth. Since then a lot of the themes have evolved for us and the Temptation of St. Anthony is more of a departure point for the actual show.
We chose the title for the show because it's open to interpretation. Since this show is a collaboration between Luca, Zach and myself, we all agree it makes us think of how ghosts are emotionally tied to the things that they love and how one deals with this burden. Also the title is a fact. Ghosts don't burn. Try it. It's impossible.
Both Zach and I use narrative as an organizing structure in our work and we both seem to pick haunting moments with an unsettling relationship between shifting sometimes nightmarish landscapes and figures in duress. We both draw a lot of inspiration from different mythical/ art historical sources as well. For me, this is about caring for what you love the most, which is the art making version of being haunted.
KB:Â  Do you see a direct correlation between the evolution of the show's undercurrents and the fact that you are using the narrative form as the 'organizing structure' in your work? Does that structure require flexibility and a willingness to change gears, so to speak?
CB: In this case yes! Not always though. Depending on how the myth is used it can be pretty strict in terms of what imagery/ spacial configuration goes in and what stays out. Since this particular story is about hallucinating and being tempted by everything it's much more flexible and allows for the evolution of ideas.
It's a similar flexibility Bosch was drawn to when depicting a Christian Hell or Heaven. Basically it's an arena or stage where anything can happen under a very broad header. So really obvious imagery that everyone understands symbolically is limited but stream of conscious imagery can get a free pass, but just because stream of consciousness gets to be fancy free doesn't mean it's a good idea.
Another important aspect to understand about organizing imagery through myths is deciding on which moments are being depicted. For Bosch, it's an eternal moment during somewhere in the middle of all the action narratively speaking. Everything is going on at the same time and fixed. So as a viewer you can look at everything at your leisure.
But you can pick before or after as well. A good example is Goya's 'Witches Sabbath' for depicting after. Whatever the goat headed guy just said scared the crowd but as a viewer you come in right after he spoke. What did he say that would scare everyone so much? We'll never know.
Instead of depicting during an action where you can leisurely look and see everything happening, depicting afterward, in this case, lends some drama to the moment because as a viewer you will never know what you missed. As an artist, understanding which moment is best depicted for what you want to do, gives a bunch of freedom to the most stringent of narratives.
KB: So, as an artist using myths as a departure point, when do you depart? At what point does the paint dictate the outcome? It seems to me that your paintings are as much in dialogue with the painting language as they are with the language of mythology. Your work, at times, reminds me of David Hockney's landscapes of the early 90's in your mark-making strategies and it seems that you allow yourself enough intuitive moments to keep the paintings fresh and unaffected by a rigid narrative structure.
CB: Sometimes IÂ will set up vignettes and each area has literally big spaces between events that I leave open so it stays responsive when I get into color. Other times I'll take several images of paintings and want different aspects of each and in order to do so I have to have intermediary mark making that is totally different than what I'm drawing inspiration from.
I really love the colored mark making of David Hockney's landscapes in the 90's actually. To be honest, when I first saw them back then I didn't really get those crazy vibrating color paintings. Luckily I got to see a Van Gogh retrospect of his black and white landscape drawings. That was one of the missing pieces to the puzzle and helped put Hockney's color landscapes in perspective. The light and temperature of as well as Hockney's mark making was too much to see first. I guess seeing landscapes stripped down to bare bones helped me wrap my mind around the Hockney stuff.
It wasn't until I saw how Moghul painters used pattern and how Fauvist painters used color as light that I could even attempt to use it though. But for some reason those fit into place for me. I want them otherworldly but not so alien that it stops a viewer from entering them and getting lost.
KB:  A couple of your paintings seemed to me to operate at the edge of abstraction. To be clear, in some of the paintings, the landscape and the figures within it are not as concrete or traditionally composed (a painting like 'Double's Double 2′ comes to mind), and it is in these moments that the narrative seems secondary to paint, and for me, that is exciting. Can you talk about how you make that assessment–what sort of limits exist for the viewer's ability to digest your work? Is abstraction/representation the difference for the viewer? Is abstraction the ghost in the room for you?
CB: I was trained initially as an abstract artist. It's kind of weird because traditionally an art student gets trained in figurative stuff and then they are allowed to meander into other modes of painting. In undergrad, I had a bunch of former students of NYC AbEx painters as my professors (students of Al Held for example). The figurative painters I did end up taking taught me how to find and extrapolate forms from what was around me. So basically literal abstraction.
The work I'm doing now is me backing out of pure abstraction and color field painting into something more figurative. Navigating between these two things is a major theme in my studio. Paint is always first to me even when I'm trying to figure out the shape of a nose or a chicken, so it naturally is always first and foremost in my mind. I can't help it, I was brought up that way.
To answer the alien question directly though, if I'm painting a landscape and no ocular rules are followed at all, the piece becomes ungrounded. Things like temperature, weight, light, near and far, or flatness help ground a viewer. They can relate to a painting as a window into another space because they walk around a world that obeys those rules. Like good fiction, an author must suspend the readers disbelief so I guess the ghost in the room is the balancing act.
KB: One really learns by following one's curiosities and in that sense your approach to investigating those things that make you tick is enthusiastic. Can you talk about your curiosities outside the studio, and how those interests inevitably find a way into your paintings? Through your Facebook posts, I would assume film, particularly bad film, is one of these interests.
CB: Yes B-movies for sure. Although I mean it in the truest sense of the term. Not A-movies. I like lesser known stars, sad little budgets, and this feeling of wonky duct tape freedom. I mean yes I could say I love the fragility of them in the same way I appreciate a river-hobo-canoe made almost entirely out of Bondo, but honestly, the ones I love are the most apeshit, and the most apeshit are the ones that make me laugh the hardest. And I get bummed out so easily that watching them keeps me out of opium dens. So thank you B-movies.
I also love Shaw Brothers kung-fu movies. Actual ground fighting, that is to say visceral ass beating, will never be replaced by slow motion crying to piano music! Plus all the computer generated fighting in newer Chinese kung fu flicks? Come on. I make fists at them and throw my arms in the air! You suck!
Anyway, I try to mix all that up with art history stuff. I mean, all these movies come from retellings of history so might as well bring it back around. I also love comics, sci-fi novels, Skaldic poetry, trashy disco….. The list is as long as it is insane. Basically I will use anything I can get my hands on and if I can get the color and composition to hum and blush to my liking I will probably try and use it.
Kevin Blake is a Chicago based artist and writer.
---
There is just too much good stuff this weekend, 5 spots aren't enough. Here's what I think everyone should see, in chronological and alphabetical order:
Friday (4/1) –
UIUC MFA Show: Artsplosia at Co-Prosperity Sphere
Work by Will Arnold, Jung Eun Chang, Justin Farkas, Karri Anne Fischer, Motoko Furuhashi, Amy Gilles, Jim Graham, Dan Gratz, Ben Grosser, Ben Hatcher, Dan Krueger, Katie Latona, Erica Leohner, Maria Lux, Nick Mullins, Kerianne Quick, Michael Smith, Paul Shortt, Laura Tanner, Jessica Tolbert, Nicki Werner, Sarah Beth Woods, and Michael Woody.
Co-Prosperity Sphere is located at 3219 S Morgan St. Reception Friday from 6-10pm.
Weaving Healing Waters at Fill in the Blank Gallery
Work by Maria Calderon.
Fill in the Blank Gallery is located at 5038 N. Lincoln Ave. Reception Friday from 7-11pm.
That's Odd, I Feel So Alive at Packer Schopf Gallery
Work by Casey Riordan Millard
Packer Schopf Gallery is located at 942 W. Lake St. Reception Friday from 5-8pm.
6/6/6: SIX ARTISTS, SIX CITIES, SIX CONNECTIONS at Lloyd Dobler
Work by Jeff Badger, Carl Baratta, Amanda Curreri, Joanne Lefrak, Kathy Leisen, and Dan Schank.
Lloyd Dobler is located at 1545 W. Division, 2nd Fl. Reception Friday from 6-10pm.
When the Cathedrals Were White at Thomas Robertello Gallery
Work by Peter Allen Hoffmann.
NOTE NEW LOCATION: Thomas Robertello Gallery is located at 27 N Morgan St. Reception Friday from 6-8pm.
Saturday (4/2) –
Country Club Presents 'Abstract Location' & Anthotypes at Andrew Rafacz Gallery
Abstract Location features work by work by Steven Bankhead, Katarina Burin, Fritz Chesnut, Jacob Dyrenforth, Freeman & Lowe, and Ryan McGinness. Anthotypes features work by John Opera.
Andrew Rafacz Gallery is located at 835 W. Washington. Reception Saturday from 4-7pm.
Work by Andy Cahill, Alan & Michael Fleming, Yasi Ghanbari, Danny Greene, Joe Grimm, Marissa Perel, Arron David Ross, and Michael Vallera.
LVL3 is located at 1542 N Milwaukee Ave #3. Reception Saturday from 6-10pm.
Sunday (4/3) –
Irritable Abstraction at Julius Cæsar
Work by Joe Baldwin, Timothy Bergstrom, Brian Calvin, Federico Cattaneo, Edmund Chia, Dana DeGiulio, Dan Devening, Cheryl Donegan, Judith Geichman, Andrew Greene, Magalie Guérin, Antonia Gurkovska, Seth Hunter, Michiko Itatani, Eric Lebofsky, Diego Leclery, José Lerma, Jim Lutes, Rebecca Morris, Sabina Ott, Noah Rorem, Erin Washington and Molly Zuckerman-Hartung.
Julius Cæsar is located at 3144 W Carroll Ave, 2G. Reception Sunday from 4-7pm.
---
1. Subtitles 1: Doves and Crocodiles at Threewalls
Edgar Allan Poe inspired work by Robert Ladislas Derr, Jac Jemc, Ryan Dunn and Joseph Kramer.
Threewalls is located at 119 N. Peoria St., #2C. Reception is Friday from 6-9pm.
2. Matt Siber at Johalla Projects
Presenting new work from his Pulse series, as part of the ACRE Residency Program.
Johalla Projects is located at 1561 N. Milwaukee Ave. Reception is Friday from 7-11pm.
3. A Healthy Skepticism at Swimming Pool Project Space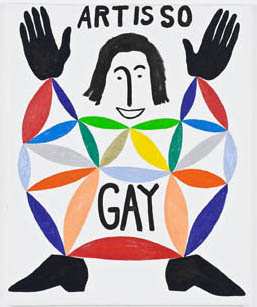 Featuring the work of Joshua Abelow, Carl Baratta, and Josh Reames.
Swimming Pool Project Space is located at 2858 W. Montrose Ave. Reception is Saturday from 6-9pm.
4. Chris Bradley at Shane Campbell Gallery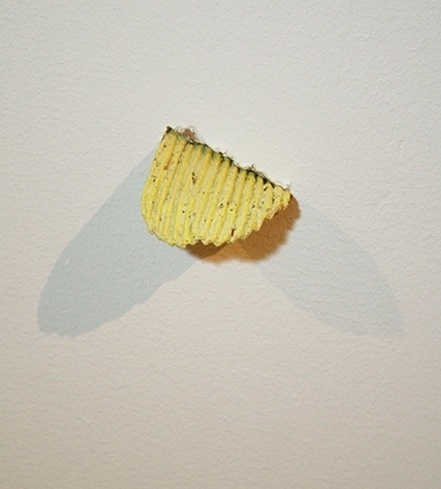 New sculptural works by Chicago artist Chris Bradley.
Shane Campbell Gallery (Oak Park) is located at 125 N Harvey Ave, Oak Park. Reception is Saturday from 6-8pm.
5. Maze at Roxaboxen Exhibitions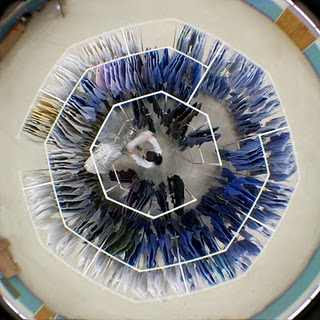 Work by Hyeon Jung Kim.
Roxaboxen Exhibitions is located at 2130 W. 21st. Reception is Sunday from 7-10pm.
---
This weekend is making up for the last couple slow ones. In all, 35 openings, with shows in all the standard art districts, a few museum events, and an awesome array of shows at the weird-ass venues that make Chicago such a vibrant art scene. Here's my picks:
1. Living Treasure at Pentagon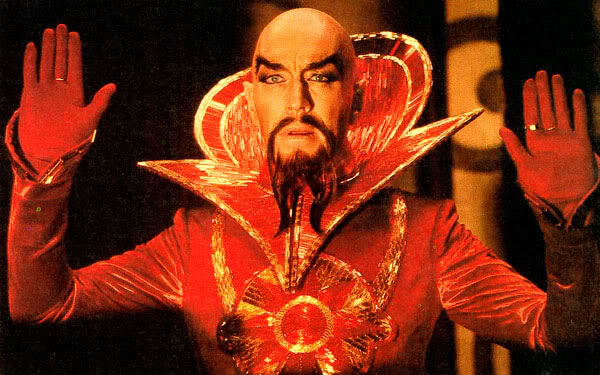 "Living Treasure is a shadow of Pentagon Gallery's first opening Nemesis, A show that engaged cultural others and darkness in music, film, literature and athleticism. Living Treasure attempts to take note from Nemesis but focuses on current global issues and America's involvement with in them. Each artist transforms ideas of violence, destruction, environment, religion, and sexuality by utilizing different mediums and engaging the viewer to be critical of their own social nature. The show it's self might seem sinister but stays satirical with subject and matter." Work by Carl Baratta, Carolina Wheat, Montgomery Perry Smith, Theodore Darst, Ryan Ingebritson & Flash Gordon (1980).
Pentagon is located at 961 W. 19th St., 1F. Reception is PLEASE NOTE: Saturday from 7-10pm.
2. Younger Than Janis at Noble & Superior Projects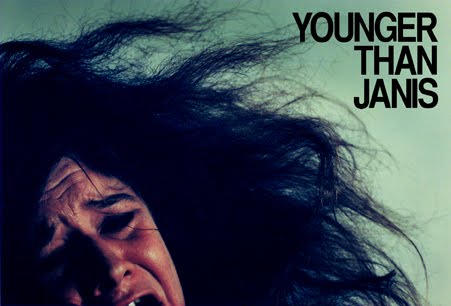 "The work of all of these artists (who together cover film, sculpture, sound, food, printed matter, painting, photography and video) considers the ephemeral nature of youth and beauty. The work ranges from musings on death to pursuit of an infinite youth, covering all the fleeting affect in between." Work by Marcel Alcala, Ryan Barone, Lucas Blair, Patrick Bobilin, Connor Camburn, Kevin Clancy, Adam Cruces, Cara Anne Greene, Eliza Koch, Andre & Evan Lenox, Vanessa Macholl, Celia Marks, Ross Meckfessel, Michael Morris, Erin Nixon, Michael Radziewicz, Anna Rochinski, Steve Ruiz, Liz Rugg, Hannah Verrill, Blair Waters, Ali White, Andrew Norman Wilson, and Travis Wyche.
Noble & Superior Projects  is located at 1418 W. Superior St. Reception is Friday from 6-10pm, film screening is Saturday from 7-10pm.
3. A Packer Schopf 3-fer: "South County Scrapbook", "Gleaners, Hawkers, and Reapers" and "Skivery"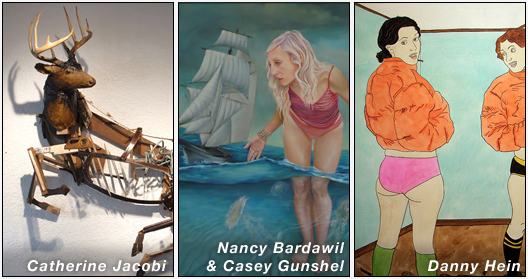 Danny Hein: South County Scrapbook – "My drawings are inspired by romantic memories of growing up in rural Indiana. I always felt there was a lot of mystery there. The figures here represent the land. I think of them as corn-fed-ghosts."
Catherine Jacobi: Gleaners, Hawkers, and Reapers – "The Histories of Objects are platforms from which Jacobi starts her pieces – considering a narrative that has already existed and one that she will have imagined existed. The novelty of form is that it leads you to believe it will endure. Look at a body, her body – immortality it seems is mortal."
Nancy Bardawil & Casey Gunshel: Skivery – "Nancy Bardawil started her art career as a painter and a sculptor, but for the last twenty years she has been working in film as a director. Although she's been painting since she was six-years-old, this is the first time she's shown her paintings in public. As a child, Casey Gunschel learned to draw by way of National Geographic and Dungeons and Dragons monster manuals. That introduction has inspired a lifetime fascination with animals, creatures and all things wild."
Packer Schopf Gallery is located at 942 W. Lake St. Reception is Friday from 5-8pm.
4. Action! at Chicago Art Department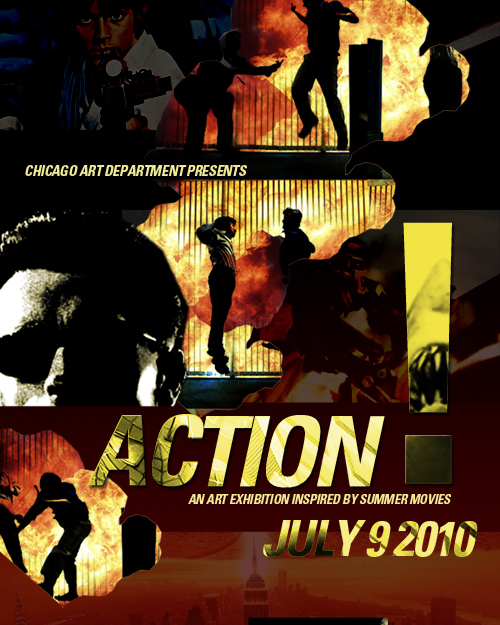 "ACTION! is a Chicago Art Department exhibition themed around the idea of the Hollywood summer blockbuster movie.  Since the release of Jaws in 1977, the summer movie season has, for better or for worse, become characterized by over the top, big budget, action, special-effects laden movies that we now know as "the summer blockbuster".    The art in this exhibition looks at the summer movie as cultural phenomena and symbol, as nostalgia and memory, and yes even simple, mindless fun." Work by Ryan Roberts, Christophe Roberts, Clare Rosean, Nat Soti, Jim Jeffers, Ali Serradge, Sarah and Joseph Belknap, Kayce Bayer, Chris Lin, and Kerry Flaherty.
Chicago Art Department  is located at 1837 S Halsted St. Reception is Friday from 6-10pm.
5. Visible City: Map Room at Fill in the Blank Gallery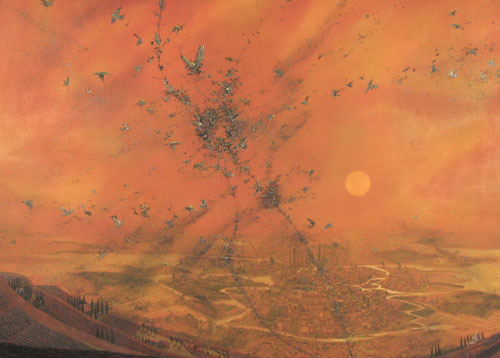 "Visible City: Map Room is part of an ongoing body of work by Aaron Delehanty in which painted images and drawn maps work together to build a mythos of a nonexistent place called Visible City. This exhibition highlights two features of this city—its urban physical space and its mental space—by showing scenes of the city as being designed in harmony with its surroundings. The maps of Visible City are strange and unique, different from your usual map because Visible City is a different kind of human settlement."
Fill in the Blank Gallery is located at 5038 N. Lincoln Ave. Reception is Friday from 7-11pm.
---