1. Pamela Fraser at Golden Gallery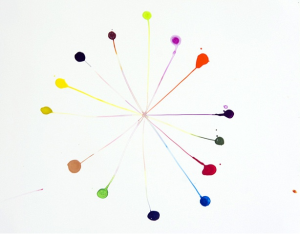 Golden Gallery, generally a crowd pleaser, is putting up another strong show. This round it consists of works on paper by artist Pamela Fraser. The works (from what I could find and discern) are all abstract, hyper-color pieces. Is "eye candy" a bad word in the art world?
Golden Gallery is located at 816 W. Newport Ave. Opening reception is Friday from 6-9pm.
2. Alumni at David Weinberg Gallery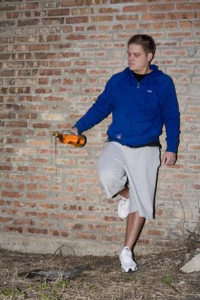 I went to SAIC for grad school, but I don't believe that gives me a complete bias for SAIC grad work. However, when I see good work from my fellow alums, I got to give it a shout. David Weinburg is putting on an exhibition of "recent" SAIC grad work, including that of Amy Mayfiled, Noelle Allen, Helen Maurene Cooper, & Michael Ratulowski. If you haven't seen their work yet (which, if you've been in Chicago a while, is unlikely) make sure you stop by. If you already know their work, head over for a refresher on why they're awesome.
David Weinberg Gallery is located at 300 W. Superior St. Opening reception is Friday from 5-8pm. Read more
---