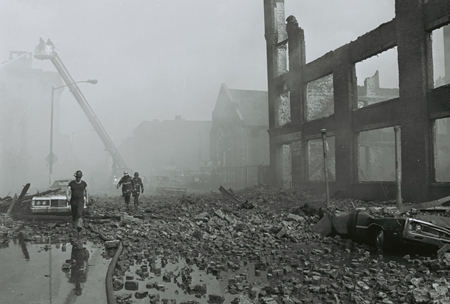 Bad at Sports' own Tom Sanford, along with Guillermo Creus, Marcel Hüppauff , and Photios Giovanis,  have put together a giant, grand-slam of a two-day only Pop Up painting show in Brooklyn, NY! The details:
BUSHWICK SCHLACHT! Half Germans, Half Americans – a battle royal of painters to see once and for all which country is the super power of contemporary painting.
The is no better place to do this than the urban war zone that is Bushwick Brooklyn, SATURDAY APRIL 3RD, 6-10PM, 245 Boerum Street, Brooklyn NY.
Exhibition hours: Sunday April 4th, 12-7pm and Monday April 5th, by appointment.
Artists include:
Gregory Amenoff, Axel Anklam, Kamrooz Aram, Abel Auer, Josh Blackwell, Christophe Boursault, Nicholas Buffon, André Butzer, Brendan Cass, Amanda Church, Elizabeth Cooper, Holly Coulis,  Ariel Dill, Hannah Dougherty, Raynald Driez, Sven Drühl, Dawn Frasch, Sven Drühl, Brian Faucette, Bella Forster, Tine Furler, Rico Gatson, Alicia Gibson, Torben Giehler,  Andrew Gilbert, Tamara Gonzales, Sebastian Gross-Ossa, Stefanie Gutheil, Michelle Hailey, Daniel Heidkamp, Andreas Hofer, Richard Holland, Ridley Howard, Alexa Hoyer, Marcel Hüppauff, Eric Jahnker, Aaron Johnson, Dorota Jurczak, Benjamin King, Henning Kles, Shawn Kuruneru, Molly Larkey,  Christopher Lee, Erik Lindman, Brett Lund, Duncan MacKenzie, Chris Martin, Eddie Martinez, Stefan Marx, Paul-Aymar Mourgue d'Algue, Brian Montuori, Jan Muche, Jeanette Mundt, Aakash Nihalani, Richard Phillips, Humberto Poblete-Bustamente, William Powhida, Orlando Mostyn-Owen, Aaron Ribeiro, Benedikt Richert, Ted Riederer, Les Rogers, Daniel Rosenbaum, Christoph Ruckhäberle, Adam Saks, Sam Salisbury, Christian Sampson, Tom Sanford, Ryan Schneider, Thomas Schumann, Markus Selg, Astrid Sourkova, Juli Susin, Mamie Tinkler, Maria Walker, Wendy White, Jeremy Willis, Thomas Winkler, Ulrich Wulff, Michael Wutz.
---