The Hipster Olympics have just been held and reports are sketchy but the winner was someone with second hand rumpled clothing, a neck handkerchief, substance abuse subsidized by their parents, a beard that hangs permanently between full and scruff and a caffeine based twitch that just makes their cell texting that much more annoying faster.
So in other words it's anyone's game, male or female (just to be clear thats sarcasm not irony).
---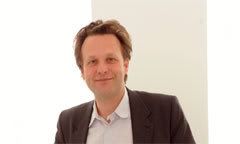 The Board of Directors of the Fondazione La Biennale di Venezia, chaired by Paolo Baratta, held a meeting on 7th April 2008 in which it nominated Daniel Birnbaum as Director of the Visual Arts Sector, with specific responsibility as curator of the 53rd International Art Exhibition, to be held in 2009.
Born in Stockholm in 1963, Daniel Birnbaum has been the curator of institutions and exhibitions at an international level, and has since 2001 been Rector of the Staedelschule in Frankfurt-am-Main in Germany, an international academy which concerned an assessment of traditional and contemporary art as well as the development of entirely new practices. Since 1998, he has also been a contributing editor of Artforum in New York, with which he has been working regularly since 1995. Since the early 1990s he has also contributed regularly to other magazines such as Parkett and Frieze Read more
---
Audio clip: Adobe Flash Player (version 9 or above) is required to play this audio clip. Download the latest version here. You also need to have JavaScript enabled in your browser.

download


Sorry. We were a little slow due to power outages and the mediocre AT&T.
Art Critic Greg Cook (The Boston Globe, The Boston Phoenix) joins Matt Nash, James Nadeau and Christian Holland of Big RED & Shiny to discuss
the 2008 AICA New England Awards.
Using the list of winners as a starting point, they discuss the state of the arts in New England and what they thought was great, mediocre and terrible. Disappointment in the new Institute of Contemporary Art is expressed; AICA is scrutinized; and conclusions are elusive.
And the magic of Mike Benedetto.
Read more
---
Melanie continues to be one of the freshest bright lights in Chicago Art community!
Aside from teaching, making, and curating as any good young Chicago artist does, she is one of only two Chicago based artists (Jennifer Montgomery is the other) in the 2008 Whitney Biennial and is featured in a sizable article in the new (Feb) issue of Modern Painter.
(Although it is not the issue currently featured on their site)
Our "hats go off" to one of the great active members of this art community who deserves all the attention she can get.

.
.
.
---

In February's edition of Chicago Magazine ( soon to be on newsstands ) they rate the top websites that are Chicago focused and/or based.
Bad at Sports was kindly named and showcased in the Art & Culture category along with other Chicago resources as Sharkforum, Chicago Artists Resource & Paul Kline's Artletter. Not to forget the personal writings of Edward Lifson, cough, cough.
We thank every listener that has made this possible for the last 2+ years & the editorial staff of Chicago Magazine for recognizing the hard work of a handful of Chicago street punks like us.
In true form we take the recognition with one hand and flip off the establishment with the other hand (minus a few fingers). At least thats what I think the artist handbook decrees, who knows we were never good with rules.
Read more
---