Just over 6 months ago, after 8 years of being a practicing contemporary artist, I graduated with my MFA. Though I knew my post graduation time would be full of unexpected ups and downs, and the struggle would be trying, I still had little idea of what it be like. Here I am with my degree, job hunting, making work and participating in the arts community like I knew I would, but there were a lot of things I was unprepared for. One of those things is just how shocking, depressing, uplifting, relieving, trying, exciting, lost, hopeful, and full of opportunity it would all feel. I know I'm doing well and trying as hard as I can, but it's still hard to keep afloat.
So I think what I'm writing about is something that is not openly talked about. How when grad school is over, even though you get a lot out of the experience, somehow you're also hitting the reset button and starting the climb all over gain. It's a love/hate experience. I was even hesitant to write about it because maybe if I admitted it hasn't been that great it will reflect poorly on me. But I was also lucky to have mentors to talk to who know there are many like me, struggling to get by in a depressed economy where the rules just aren't the same as they used to be. It seems like every job is something I am not experience enough for, or too experienced for, Its like being stuck on a bridge in a traffic jam. I'm going to a place I can't get to, leaving a place I can't go back to and the bridge is packed with cars all going the same way.
Many in our modern era look at the pursuit of art practices as selfish, and worthless endeavors. If you went through college as an art major, you've already had to face it over and over. The same friends and family that encouraged you to be creative, expressive and a follower of the obscure thing called "your dreams," then cringe when you tell them you are an art major. You are told that you better make a back up plan, and you'll never make a living as an artist. Yet I can't help but wonder, perhaps if we felt more supportive of the arts there would be more support there. The student studying to be an entrepreneur is often told what a brave contributor they are while the artist students are often told what a mistake they are making. To get through it, no matter who you are, you had to face discouragement from friends, family, teachers, councilors, bosses, the government, and in general the world is just not invested in you. Yet despite continuous discouragement for this hugely impactful and important cultural force we call art, you became an artist.
Part of the reason this post-school transition becomes such a struggle is the ever-present stigma of a successful artist. What exactly is the benchmark for being successful as an artist? Others often remind me that the probability of becoming a famous artist is very low. I respond by saying I never want to be a famous artist; I want to be renowned in the art world for what I do in a way where my practice is accepted but not famous. On some level my disinterest in fame has to do with a paradox that affects an artists once they rise to a certain level of fame.
Once in my undergrad while taking an honors art class with Haim Steinbach we were critiquing work and he said we needed to keep experimenting and not get stuck in one way of making. He explained that we were lucky, because he was now what he called a "dead artist" and we were not. As he was a famous and active artist, at first this first seemed like an impossible thing to say. He explained that once your artwork is found, the public/art market begins to push you towards remaking that one piece you became famous for. That even when you want to explore different avenues, it's very difficult as a famous artist to get shows, funding or acceptance if you aren't in some way reproducing the work you have become known for. And this is the moment, he explained, when you become a "dead artist". By achieving the fame his work became constrained to it's own commodification, killing his practice and in turn his art.
So what do we do when trying to forge our own way and build our careers after school? There are answers out there if you keep talking about it, and I am thankful for those out there who will discuss this openly. Understanding it takes time. You really are beginning again, but know that you are better off than where you began before. Plant seeds everywhere. You never know what is going to sprout and where it will lead. Say yes to everything you can, as you never know where it will go. Keep yourself humble, you're not too good for any job. Keep yourself proud, no job you take is a shame to have as long as you are keeping your practice up. Keep moving forward every day. Make plans, improvements and goals. Know you are not alone and you are doing the right thing. And how do you measure your success? I've got to say when I take everything into account, knowing of course that success is a very personal reflection, I do think there is a clear way to know if you are a successful artist. That after all the pressure, aversions, and struggles you still keep making art. No matter how your practice changes, or where you are, or what job you have, or how stable you are financially, or wherever your life may lead: being a successful artist has nothing to do with that, but rather with you staying an artist. The continuation and advancement of your artwork and practice itself is the mark of a truly successful artist.
Special thanks for thier support and inspriation: Charles Rice, Mark Jeffery, Bradley Litwin and Haim Steinbach
---
Audio clip: Adobe Flash Player (version 9 or above) is required to play this audio clip. Download the latest version here. You also need to have JavaScript enabled in your browser.

download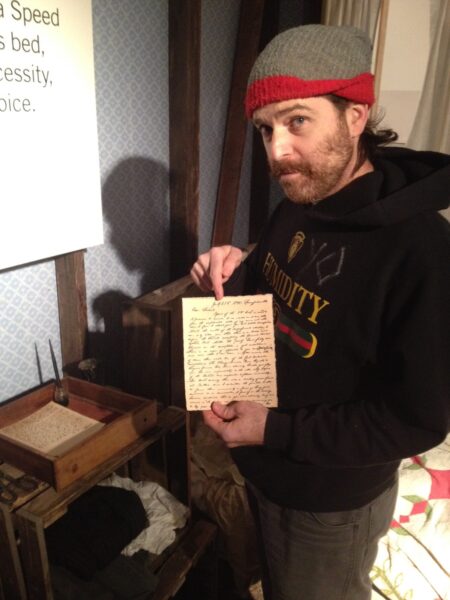 Skylar Fein was born in Greenwich Village and raised in the Bronx. He has had many careers including teaching nonviolent resistance under the umbrella of the Quakers, working for a gay film festival in Seattle, stringing for The New York Times and as pre-med student at University of New Orleans where he moved one week before Hurricane Katrina hit.
In the wreckage of New Orleans, Fein found his new calling as an artist, experimenting with color and composition of the detritus of Katrina. His work soon became known for its pop sensibility as well as its hard-nosed politics. After a few starring roles in group shows, he had his first solo show in May 2008 at Jonathan Ferrara Gallery in New Orleans.
In the fall of 2008, his Prospect.1: Biennial installation, "Remember the Upstairs Lounge," shined a spotlight on an overlooked piece of New Orleans history: a fire that swept through a French Quarter bar in 1973, killing everyone inside. The worst fire in New Orleans history has never been solved. His installation walked visitors right through the swinging bar doors, and offered visual riffs on politics and sexuality circa 1973. The piece was praised in Artforum, Art In America, The New York Times Magazine and The New Yorker, among others.
In late 2009, Fein had his first solo museum show, "Youth Manifesto," at the New Orleans Museum of Art. The exhibition was an ode to punk rock as a force for social and cultural upheaval. True to form, the opening reception was shut down by police responding to the look of the unlikely art-going crowd.
In March 2010, Jonathan Ferrara Gallery presented Fein's solo installation, "Skylar Fein: Rise of the Youth Front" at VOLTA Art Fair in New York during Armory Week. This installation drew thousands of people and delved into revolutionary politics past and present, a continuing theme in Fein's work.In May 2010,Fein was invited by the New York curatorial project No Longer Empty to recreate his "Remember the Upstairs Lounge" installation in a vacant Chelsea space.The exhibition, once again, drew thousands of visitors and sparked renewed interest in this piece of history. In September 2011, Fein exhibited over eighty new works in his solo exhibition Junk Shot at Jonathan Ferrara Gallery, New Orleans. This exhibition embodied this artist's turn towards formalism and art historical reference while maintaining Fein's iconic sensibilities and aesthetic.
Skylar Fein was the recipient of a 2009 Joan Mitchell Foundation Award and his work is in several prominent collections including The Whitney Museum of American Art, The Brooklyn Museum, The Frederick R. Weisman Art Foundation, The Louisiana State Museum, The Birmingham Museum of Art, the New Orleans Museum of Art and collectors Beth Rudin DeWoody, Lance Armstrong, and Lawrence Benenson.
---
Audio clip: Adobe Flash Player (version 9 or above) is required to play this audio clip. Download the latest version here. You also need to have JavaScript enabled in your browser.

download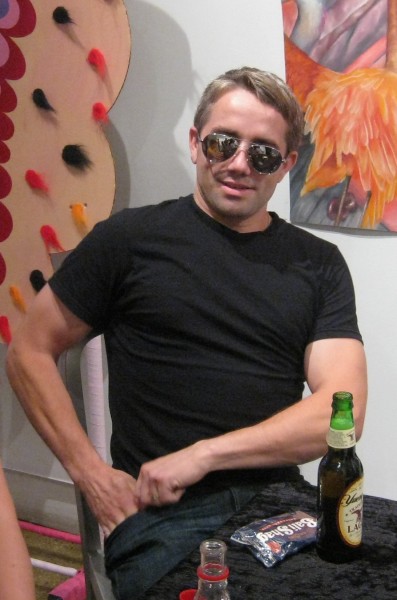 This week: Live on stage without a net from Art Expo Chicago 2013 (aka EXPO CHICAGO, The International Exposition of Contemporary and Modern Art) Duncan and Richard talk to Galleries Charlie James (Charlie James Gallery, Los Angeles) and artist William Powhida!
William Powhida (b. 1976, New York) is an artist and critic living and working in Williamsburg, Brooklyn. For several years Powhida worked as an art critic for the Brooklyn Rail while developing his own artistic practice. Powhida's work, reflecting his critical background, displays a concentrated fascination with the politics of access and the powers that control the assignment of value in the artworld. All roles are fair game, from nouveau-hot artists and the market-setting collectors that buy them, to the branded dealers that sell the work and the critics paid to provide intellectual justification for the pricepoints.
To soften what might appear a direct editorial voice, Powhida projects his commentary through the lens of an alter-ego, one with whom he shares a name (William Powhida). This alter-ego closely resembles any number of freshly minted artworld 'geniuses,' though Powhida's character happens to exhibit all of the worst traits imaginable in any coddled enfant-terrible art star. The fictional Powhida is petulant, narcissistic, and debauched. He has enormous feelings of entitlement, and a perspective so firmly rooted in solipsism that it seems an impossible exaggeration. This art star on the verge of self-immolation documents his misery and rage against the manifold injustices of the art world through a series of To Do Lists, Enemies Lists, and monomaniacal screeds that take on the look of disturbed 3am rants. However, not all of this work exists in the first person. In addition to the alter-ego's jeremiads, Powhida adds the sycophantic voice of the press ¬ a vital part of the star-making process. Ostensibly a frequent subject of Man About Town profiles in fashion magazines and newspapers, the alter-ego's more offensive conduct and outsized claims are documented in this way.
Which brings us to the startling visual power of Powhida's work. All of the content above, from the character's first-person attacks to press profiles by the New York Post, the LA Weekly, and 944 Magazine (examples) are all rendered in beautiful trompe l'oeil compositions that use various combinations of graphite, gouache, and colored pencil on either panel or paper. It is in fact the visual presentation of Powhida's arguments, coupled with their humor, that makes Powhida's sometimes scathing commentaries so much fun to digest.
William Powhida earned his BFA from Syracuse University, and took his MFA from Hunter College. He is represented by Platform Gallery in Seattle, and Charlie James Gallery in Los Angeles.
Established in Los Angeles in 2008, Charlie James Gallery represents work by emerging and mid-career artists.
969 Chung King Road
Los Angeles, CA 90012
T: 213.687.0844
F: 213.687.8815
HOURS:
Wednesday – Saturday
12 – 6 PM
---
Audio clip: Adobe Flash Player (version 9 or above) is required to play this audio clip. Download the latest version here. You also need to have JavaScript enabled in your browser.

download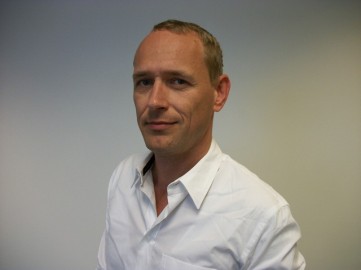 This week: Patricia talks to artist Christian Jankowski. Chaos ensues. Chewing too.
---
Guest Post by Autumn Hays 
Over the last few years within the United States a growing interest has arisen in festivals that specialize in Performance Art, that offshoot of the visual Arts, who's practices center around temporal body-based works. This festival-circuit format for showing performance based art works has already produced a strong development in terms of organizations and events outside of the United States. Often however it's difficult for American performance artists to break into these circuits. Although there have some who have successfully done so, many festivals go years without showing a single American performance artist. This could be for many reasons, but one is certainly the relative lack of funding. Often the diplomatic and cultural establishments of foreign countries, such as embassies and consulates assist artists with expenses so that they can make and show artworks outside their country of origin. In the USA however, we do not invest money in the arts to the extent of other countries and thus American artists often have less accessibility to funds outside of their own pockets.
Performance art festivals are often intensive endeavors, involving a diverse group of international artists. Always on very tight budgets, these festivals often seek to supply food and housing for the artists for the duration of the festival, often lasting from several days to weeks. Unlike showing at a, gallery the festival becomes a sort of community or summer camp. Here artists and curators network and meet performers from all over the world. Viewership is open to the public but there is a community of support at many festivals where artist see each-other's works, often living together and sometimes collaborating on the fly. Festivals are often popular for performance art as spaces willing to show the work, or spaces aware of the needs of exhibiting performance art are often few and far between.
The good news for performance artists is, the USA is starting to develop their own performance art festivals. These festivals seek to bring international artist to the USA while showcasing local talents. It will be exciting to see what other festivals are brewing here in the United States and some in and near Chicago itself. Here are three festivals to look for this year: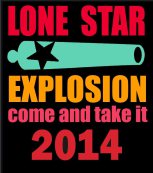 Lone Star Performance Explosion
     Huston, TX
     February 19-23, 2014
This is the second time around for this international performance art      biennale after a successful run in 2012. "LONE STAR EXPLOSION 2014 seeks to showcase performance art that pushes the artists and audience in new ways, especially performance art that questions fundamental assumptions about the way we experience time, space, relationships, the self, society, and sexuality. " As many of our festivals on this list the line up features local, national and international talents in Performance Art. Lone Star Explosion 2014 is curated and directed by Jonatan Lopez and Julia Wallace. Confirmed artists include: Elia Arce (Costa Rica), Marce Sparmann (Germany), Natalie Lovleless (Canada), J. Morrison (NYC), Ryan Hawk (Huston), Roberto Sifuentes (Chicago), and over 25 more artists. http://lonestarlive.org/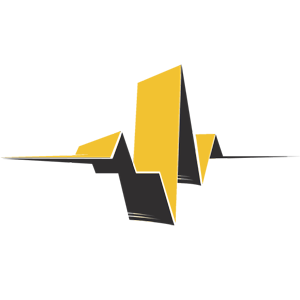 Rapid Pulse International Performance Art Festival
Chicago, IL
June 5-15, 2014
This is year three for Rapid Pulse International Performance Art Festival, taking place here in Chicago. "The RAPID PULSE INTERNATIONAL PERFORMANCE ART FESTIVAL aims to represent a range of styles and forms in order to provoke thought and stimulate discourse surrounding performance art." This intensive festival features performance,  video screenings, artist's talks and panel discussions. It includes a wide range of performance art from durational, public, and digital based works. Unlike the rest of the festivals on this list Rapid Pulse is centered in and around Defibrillator Performance art Space as opposed to being a wide range, multi-venue event. Artists have yet to be announced but the application period is closed and the curatorial process is beginning. Rapid Pulse is curated by: Steven Bridges, Julie Laffin, Giana Gambino, and Joseph Ravens.  http://rapidpulse.org/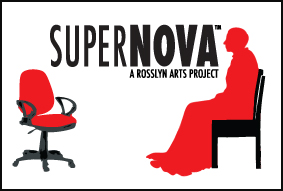 Supernova Performance Art Festival
Rosslyn, Virginia
June ?
Super Nova first took place in June of last year and word is the event will be back again this year. "SUPERNOVA will bring together emerging and established local, regional, national and international performance artists to present an expansive range of positions and approaches to performance art." Though not confirmed Supernova came together well last year showing and they have to potential to continue on this year. Tough mostly national based artists, Supernova has the bones of a strong festival and hopefully they continue. Supernova's 2013 Chief Curator was Eames Armstrong. http://rosslynartsproject.com/
The question that arises with these projects and others like it is one of sustainability. Performance Art festivals are often struggle all year to find funding for the next event. Often performance artists who wish to see this kind of festival thrive in the USA produce these festivals. These factors, and the fact many performance art specific festivals around the world struggle to stay open make the running of an international festival a labor of love, to say the least. Even if these festivals eventually come to an end, the recent creation of these festivals might be pointing to a new trend in performance art exhibitions in the USA. Hopefully the adoption of the festival format international performance festivals will continue to propagate more opportunities in the exhibition of performance art. It will be interesting to see if the new trend in festival production will flourish in the United States and if festivals like these will run strong and multiply in the years to come. Perhaps, the appearance of American Performance Art festivals, and the participation of American artists in them, may lead to an increased interests in American practitioners of performance works both at home and abroad.
_______________________
Autumn Hays is an Artist, Curator, Teacher and Writer. She graduated the School of the Art Institute of Chicago with an MFA in Performance where she received the John Quincy Adams Fellowship. She received her BA in Visual Arts at UCSD. Hays was the recipient of numerous scholarships, grants and awards including two major Jack Kent Cooke association scholarships. Currently she is assistant curator at Defibrillator and Co-Producer of the 2014 IMPACT Performance Art Festival. www.autumnhays.com
---