I have been distracted in exhibitions recently. My eyes are drawn from the work on the walls to the wall color, the arrangement of work, the lighting, the electrical outlets near the floor, the shadows and conversations of other viewers. I start by looking at the work, earnestly engaging with it. I slowly notice my gaze drifting to the frame around the painting, print, photograph, and, once I notice the frame, my eyes do not return.
This distraction came to a head at a painting show, full of people gathered to see the handful of big-name painters, neglecting the rooms full of excellent but lesser known works. I wandered the rooms almost alone enjoying the large and small canvases, the studies and prints, and, as I turned into the crowded rooms, the frames around the paintings shifted register from relatively simple, muted wood frames to filigreed, gold-leafed extensions of the paintings that domineered more than simply framed them.
Frames protect, augment, enhance, overshadow, and fundamentally alter artwork. The extra-artwork environment is a series of frames, more and less explicit — traveling to the exhibition, entering the gallery, negotiating the others in the room, moving along a particular path from one work to the next. Entering each frame primes our mind and our bodies for the experience we are about to have. Some frames are explicit (the frame, the matte, the wall color); some frames we control (how much coffee we have had, whether we brought a sweater to guard against the air conditioning); others are too hidden to register as present, minimized by the more visible, convenient frames we have learned to see. We cannot and do not need to control all of the frames we enter, nor should we necessarily be concerned at the fact that they are too numerous and subtle for us to understand.
The problem with frames is that the obvious frames, the gold-leafed, filigreed painting border and the white cubes that contain them, can lull us into believing that we are fully aware of the multiple frames that surround us, that we are objectively observing and seeing a truth beyond all frames. Observing the painting border does not mean that we recognize the institutional framework that guides the artists shown and the artists never selected. Noticing that lively street corners and good restaurants make for places we want to spend time does not mean we know the history of urban planning, revitalization, and gentrification. Acknowledging the explicit racism of individuals does not mean we understand or can dismantle the structures of white supremacy that surround us that are designed to operate without conscious and explicit approval.
In a brand new book, I found the first page of the third chapter dogeared, placed back in position but creased, the surrounding pages mirroring its folded imprint. This book is, of course, not brand new; it did not arrive in my hands straight from the press, the bindery, the guillotine. I imagine the lives it has known, the many people in whose hands those pages have breathed to life, the minds who call it into being — the packer, lounging on a smoke break with the book half-hidden from supervisors, the bookstore clerk, sneaking it below the register. Everyone finding solace and freedom, a way out of their mutable existence into the ever-constant life of the book. This human touch, this reminder that I am not alone in this vast world, helps me step back from the books' frames, to connect through time and space, to reach out through the interconnected, interwoven frames that buffer us, isolate us from others navigating their own frames, to touch another life, not through exceptional effort or awareness of those frames, but rather through the very act of accruing our lives one moment at a time.
Recognizing the frame, acknowledging its presence as an integral context and portion of artworks and our lives is simply the beginning. Art does not live outside of context, outside of our experience(s) of observing, absorbing, consuming, and participating in it. We must use the moment of observing the frame as a way to move through and past it, placing it within the larger context of the world through which we move every day.
This morning, I lay under a scanner at the doctor's office, a robot arm buzzing and whirring above me, a technician explaining the mathematical models they use to interpret the results. I stared at the mass produced, calm-inducing pastel print hung before me in the dimly lit room, and all I could see were the frames surrounding it — the white matte and thin silver frame, the bibles and golf magazines on the waiting room tables, this long and short life we have, its present moments ever-elusive, ever-escaping our notice as we peer into the all too clear past and the darkening future. The frames surround us; we are never outside of them, yet we are not held prisoner.
---
I recently visited The Phillips Collection in Washington D.C. Their permanent collection is well worth the visit, but I was lucky enough to see a pair of exhibitions: Man Ray — Human Equations: A Journey from Mathematics to Shakespeare and Hiroshi Sugimoto's Conceptual Forms and Mathematical Models.
The centerpieces of Human Equations, Ray's series of paintings Shakespearean Equations, are simple compositions, but they resist attempts to enter them. The paintings' titles push back, resurrecting Shakespeare's ghost in the titles of his plays without grounding us in the plays. They toy with the question of the authorship of the plays, linking to Modernist tomes that slowly reveal layered meanings in the lengthy end notes, but the doors they seem to reveal remain locked. This feeling is compounded by the incomprehensibility of the objects depicted in the paintings — undulating, vaguely organic — a referentless surrealism. These veils over the paintings fall away, however, in the context of the objects and photographs throughout the exhibition.
The mysterious objects in the paintings are three-dimensional renderings of mathematical equations – Real Part of the Function w=e ; Imaginary and Real Part of the Derivative of the Weierstrass Elliptic Function; Algebraic Surface of Degree 4.The objects were first photographed by Ray at the Institut Henri Poincaré years before he made the paintings. The objects and photographs of those objects bring the exhibition to life. I could not take my eyes from the vitrines filled with the models, absorbed in the physicality and human touch of these immaterial mathematical concepts made tangible. The models demonstrate that the paintings are the culmination of a long process of many individuals engaging with these mathematical concepts over years, places, and materials. The transformation from concept to object to photograph to painting exemplifies a deep engagement with the many manifestations of mathematics — the idea, the manifestation, the lived experience. The multiple individuals considering, crafting, photographing, and painting these objects layer a human experience onto these distant, complex concepts. Ray's paintings are one iteration, one exploration of what it means to live with these ideas.
Sugimoto's spare exhibition is stunning in its starkness and simple beauty. He presents photographs of models similar to those in Ray's paintings and machined aluminum sculptures of computer-modeled mathematical concepts. His prints magnify the human touch and imperfections of the handmade models. The sculptures are perfect beyond human observation. If Ray's paintings exemplify a layering of meaning iteratively accrued over time, Sugimoto's sculptures embrace a further step beyond the human into a technological age in which humans can produce objects that surpass our understandings of perfection. However alien they may seem, Ray's paintings are decidedly human; they attempt to make sense of the worlds we cannot see. Sugimoto simultaneously memorializes the human and enshrines an ideal which we will never be able to perceive.
In contrast to the cerebral, contemplative temporary exhibitions, Wolfgang Laib's Wax Room: Wohin bist Du gegangen – wohin gehst Du? (Where have you gone — where are you going?), permanently installed in The Phillips Collection, surrounds and envelopes you. The small room is enclosed by walls and ceiling completely covered in beeswax, illuminated by a single bare bulb. The scent is overpowering, as you approach and enter the small room. It saturates your nose, immediately reminding you how little your nose is purposefully stimulated in this context.
The smell says that we enter the realm of bees, but we have again entered the realm of humans. The visual texture of the walls does not resemble bee hives or at least what we think of as the perfection of bees' work — stacked hexagons and danced communications. The room does not evoke the ideals of community and industry of Langstroth hives that dot the sides of farm roads or the skeps on Utah's highway signs. The mottled, fleshy walls are imperfect, fragile, human. The clinging weight and scent of the walls is palpable, grounding us in the human experience of flightlessness, as it reminds us of the manifold power of its winged pollinator originators. We do not enter the world of bees, as we enter Wax Room. It does not help us understand them and everything they do for us. It lays bare the folly and destruction of mankind as we continue to believe we can control and manage the abilities of billions of lives without consequence.
Laib reminds me that it is hot and humid in our world; he grounds me in the messy, complicated days I wake up to and fall asleep in. My lived reality cannot exist solely within the frigid, perfect world of mathematics and its representations. I need tools and experience and compassion that can move beyond perfection to encompass my human failings. I leave those rarefied worlds behind, but they pollinate my mind. I await its fruit.
---
I am sitting outside on a porch. Although, I know there is much more to come, it already feels like the height of summer – hot, humid, rumbles of distant thunder, tomatoes and cucumbers ready to be harvested. I have a lot to learn about my new home. If I had moved here 250 years ago, it would have taken weeks to hear about the Stamp Act, and it would have been even longer before I learned about the opening of the Uffizi. We are fortunate to live in a time when it is easy to connect with people and activities around the world. We virtually see exhibitions across the country; we draw connections between seemingly isolated acts of police violence; we link weather extremes, changing temperatures, and global water crises into a new epoch; I follow art sales and art fairs in New York and London and Shanghai.
I have been tantalized, enthralled, and engaged by the seemingly endless streams of photos from NADA, Frieze, and other fairs – the paintings that are not paintings, the snack-cum-knapsack, the crowds and crowds rubbing shoulders, drinking, filling the fairs with that mutable substance that enlivens them long after the lights are off and booths packed. We remember the laughter, handshakes, the attempts to meet and be met long after the objects on the walls have transformed into new objects. That conversation about the relevancy of painting will return next year with new paintings; that objet du jour will be replaced with something else of the moment, but the people and the relationships built and maintained are what last, build, and enliven these events. This moving, living, breathing series of moments is not and cannot be transmitted in tweets, favorited photos, or lenghty write-ups. I keep up with the news, but I miss the substance. I see what has happened, but I cannot experience it happening. For all of the speed with which I receive the information, I am not present.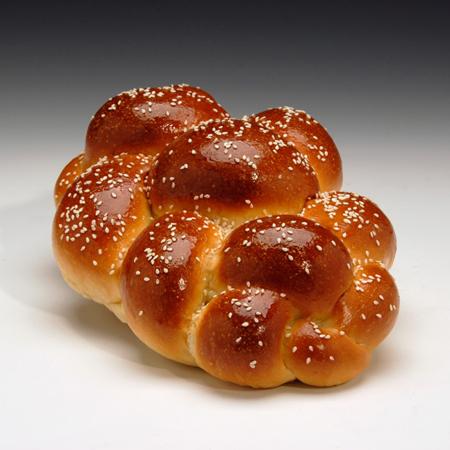 To reconnect with that presence, with the lived experience of making and co-living, I recently went to the Chattanooga Zine Fest. I met vendors and zine makers from across the country. I touched and read the painstakingly written, photographed, photocopied, printed, folded books, pamphlets, zines, and stickers. Each object held a story in its creases and staples, in its hand drawn cover and intimate looks into experiences of depression, motherhood, anarchism, or robots. These connections, conversations, and shared experiences enliven the objects in my hands. They unfold the complexity, longevity, and deeper understanding that I cannot experience online. They magnify those digital experiences, transforming words and images into the artists, gallerists, collectors, reporters, revelers, and visitors I know live behind them.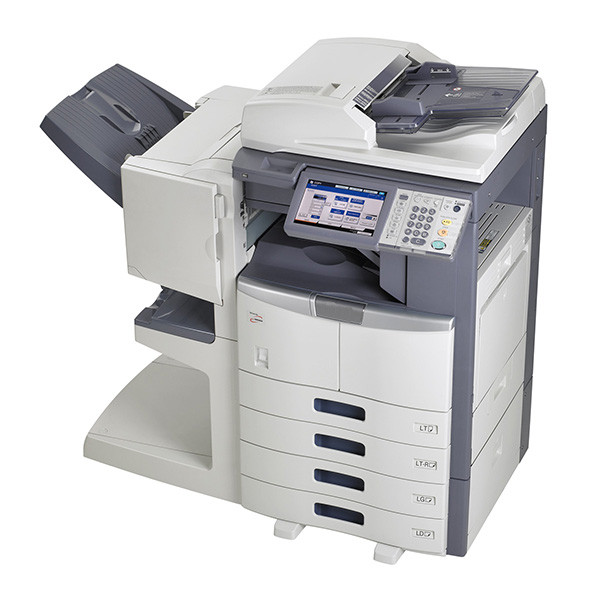 I am more connected to the global contemporary art world than ever. I have the luxury and privilege to have that multitude of information at my fingertips. I can be in multiple places around the world in seconds, yet I wake up in one bed among the mountains. I live in a world where someone can easily buy a painting for more money than I know how to imagine, yet I see the daily lives of people trying to move from one to the next. I see highlights of art fairs, exhibitions, and performances from across the country, yet I live with creators, makers, and doers who intellectually, creatively, and financially sustain themselves here. Holding those contradictions while moving through, with, and beyond them towards the future that is continually made real by us is the great challenge before us. The mosquitoes are biting, leaving red welts along my mistakenly bare ankles. The condensation from my glass is dripping onto the ground that has been continuously inhabited by humans for 12,000 years. I have a lot to learn about my still new home; I have a lot to learn about this life we all lead.
---
Ingrid Burrington recently spoke at the 4th Floor, "a public laboratory and educational facility with a focus on information, design, technology, and the applied arts" at the Chattanooga Public Library. She talked in detail about her research into the physical internet and the ways in which we can interact with that physical presence, including Networks of New York: An Internet Infrastructure Field Guide. My infrastructure seeking eyes that follow power lines and stormwater overflow and ears that stop at buzzing transformers and traffic signal cabinets have been renewed by Burrington's investigations and provocations.
Chattanooga has one of the fastest internet speeds in the world. That internet is advertised widely and its impacts on development and gentrification within the city are readily apparent. The infrastructure of that internet is, however, still hidden in plain sight. Burrington reminds us that the powerful forces that mold our lives and are felt in the lived experience of the city are rooted in physical places and pipes and wires. Vast hidden networks, systems, and bodies power and maintain our daily lives. We can begin to see the full richness of the world and understand how to change it by questioning and attempting to see through the built world, by noticing the infrastructure under our feet, over our head, within our walls.
Similarly, we can begin to see the full richness of artworks by questioning and attempting to understand the context of the gallery and the museum that hold them. It is no surprise the wall color, the lights, the temperature, the presence of other bodies affects our experience of artworks. The context of the museum exists in plain sight, if we know how to look for it and if we are vigilant in investigating the traces that cannot be erased.
Gajin Fujita's solo exhibition opened this month at the Hunter Museum of American Art. It is centered around four large, vibrant paintings that dominate the gallery. His paintings are bright and action-packed, and they reveal increasingly complex layers as they are unwrapped. They blend the figures, faces, themes, and composition of Japanese woodblock prints, contemporary pop cultural references, and graffiti culture. They mirror the digital world of anonymity and multiplicity. Beneath the flat, richly patterned, and layered surface, they reveal serious questions about the boundaries of appropriation and collaboration, formal cultural institutions and street art, traditional craft and the porousness of digital life.
A quote from Fujita on the wall above his painting K2S Crew reads, "Collaboration plays a role in my larger works…I invite friends from my crews to come in and tag the backgrounds. I started doing this because I wanted to mimic how we work on the street …the yard walls became heavily layered with graffiti, and I wanted to recreate a small piece of that within my paintings; the layer over layer over layer look."
The paintings visually reflect that process, but the paintings themselves are far removed from the context of street art. The white walls of the gallery are sparsely hung; the paintings have labels explaining historic and contemporary references. Visitors are reminded that the gallery contains mature content. The "friends" and "crews" remain as anonymous as they would if they tagged buildings, yet Fujita is the only named and celebrated artist within the exhibition. The context of the Hunter is inextricable from the experience of Fujita's work there, but I have questions about the work that can only flourish outside of the museum. I want to know more about Fujita's process, the lived experience of co-creation, and the ways in which the infrastructure and people of LA intertwine with his work beyond the surface.
Fujita's work, and all art, must live in multiple locations, within white cubes and out among the blooming trees, the pipes that carry sewage under our feet, and the electromagnetic waves that fuel our daily lives as they pass through us. We have hidden the world from ourselves, and we hide artworks within museums and galleries. It is the physical form of the internet that facilitates our simultaneous experience of locations around the world. How will museums and galleries help us experience the artwork they contain with similar simultaneity?
---
The community & arts organization in Atlanta LiFT held its first Art Salon in November 2014 and has been holding them once a month since. The most recent, #CreATL, featured glass artist Marselle Harrison-Miles, R&B singer ASH who just dropped her first EP, The Perfect EP, DJ D LaShae, and the entrepreneurial initiative Human Capital Theory that focuses on community-building through sustainable economic development which encourages professionals to donate their expertise and services to fledgling businesses.
Each Salon, though there have been only five, draws a sizable crowd. (Let me tell you, it can get CROWDED!) I have been to a few of these events and know two of the founding members: Clint Fluker, who is also in my doctoral program at Emory University – The Graduate Institute of the Liberal Arts – and Nasim Mahboubi Fluker.  The third founder is Miriam Denard. Since I think what they're doing is exciting and also historically important in terms of its relationship to and with Atlanta's vibrant black community, I decided to get a conversation going with them. Here are the results of that discussion: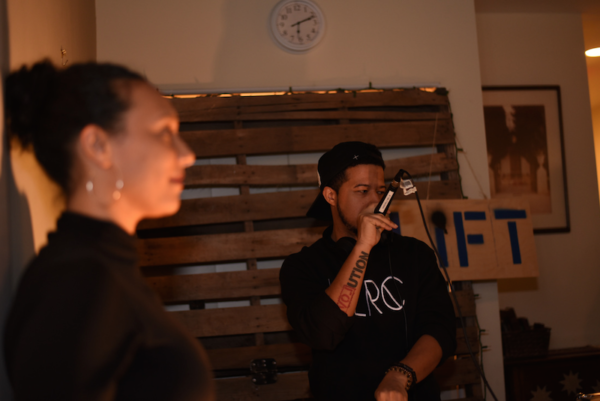 Meredith Kooi: What prompted you all to start LiFT?
LiFT Art Salon [Miriam Denard]: Plainly, I think Nasim and Clint, and at the same time myself, were all in need of something to DO. Something that wasn't going to a bar or going to a club or a concert. Something that felt cool and fun but also mature and important and worth our time. So, when you sit there and think to yourself, "if there was something I could go to, some event that had other people that are like me, good music, and actually was about something that I'm into or that I care about, I would be there in a second." So, when we all thought about the things that each of us are passionate about, LiFT came about. Music, Art, and Community projects each play a significant role in each of our lives so everything came together organically like that. It was like a marriage of all of our networks and passions. We always joke about how this is really about giving people something cool to do on a Sunday on Edgewood that doesn't involve drinking and partying. There's more to Edgewood than that.
MK: What are its main goals? What are you hoping to achieve?
LiFT [Miriam Denard]: I think one of our main goals with LiFT is to showcase local talent. Atlanta is known for a lot of things right now through the media and the music industry. But we feel…we KNOW that Atlanta has so much more to offer artistically than what is at the forefront right now. This city is full of incredible DJs and musicians, artists and poets, and really special and unique community projects and developments. So, if anything, we hope that holding these salons every month will raise awareness about the Atlanta that we all know and love and will give people a venue to showcase their talents and their positive contributions to society.
MK: What is the community you are trying to reach?
LiFT [Miriam Denard]: Our main demographic is young professionals. That's who we are. We are all in our late 20s early 30s (actually I'm the only one in my 30s) and we want to give our friends and colleagues something interesting and different and fun to do. We also have a lot of friends or people in our network that are insanely talented, so we are also trying to reach out to them and give them a stage to share their talents. We believe that our generation, these educated, talented, engaged young adults who are seeing what's going on in the world and wanting to do something about it, or are super passionate and talented at something and want to make a career out of it, need a catalyst. To us, the catalyst is getting all of this energy into one room and then just watching what happens. Hopefully the outcome will be something very important.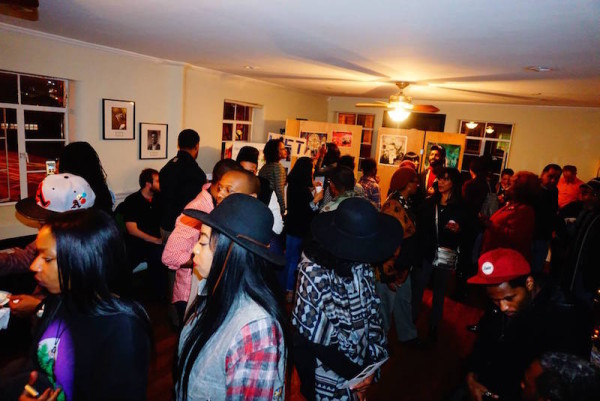 MK: What are the issues LiFT is trying/hoping to tackle? Your January salon #ferguson2ATL addressed the important issues concerning race and police brutality. In February it was #ATLsoulfoodie which addressed food, food access, and other related topics. Can you talk a bit about the politics of LiFT?
LiFT [Clint Fluker]: As an organization, we are concerned with helping to shape an Atlanta that is not only welcoming to artists but also encourages an exchange of ideas between artists and other professionals in different fields. It is important to remember that art fosters creativity and enables individuals from all walks of life to recognize the connections between us all that often lay hidden amidst society's political structures. This is why we use a salon model. It enables us to provide a platform where people can relax in a creative space, participate in conversation about an intriguing subject matter, and hopefully meet somebody new in the process. The objective here is to foster a community of engagement where people gather to understand issues like police brutality and food access from an intellectual AND artistic point of view. So, in that sense, LiFT is a nonpolitical entity in that we shy away from making any explicitly political statements. Rather, our aim is to inform and inspire the people who attend LiFT events to continue conversations started at our salon and create their own mechanisms for change throughout the great city of Atlanta.
MK: Can you talk a bit more about the category of "young professionals"? Does this include the artists that show their work? Or does this describe the audience?
LiFT [Clint Fluker]: The category of young professional is a necessarily broad one for LiFT. We consider anyone with a youthful spirit and a desire to create something new in the city a young professional. Often, when we think of "young professionals," we picture a 25 year old in a suit eagerly putting together PowerPoint presentations and attending mixers for networking purposes (we still do this ourselves…daily). These people are indeed young and professional, but it's a very limiting view of the category. Activists, artists, students, and entrepreneurs are also part of this category, and we want to make sure that we attract as many different kinds of "young professional" people that we can. In a way, our salon format is designed specifically to break out of the "mixer" routine and attract young people to have conversations with each other for purposes other than professional networking.
Though the majority of people who attend our events are like us, between the ages of 20 to 40, we are just as interested in providing space for a graduating senior moving into the job market as we are for a retiree who has recently found the passion for painting. Our aim is to engage and encourage individuals who are taking steps in new and varied directions. Indeed our audience skews young, but our goal is to provide a family-friendly environment and we have found that families often bring their children to our events. Some of the most fruitful conversations at LiFT have been initiated by children still in grade school. Many of the most eye-opening questions during our salon have been posed by our more mature attendees.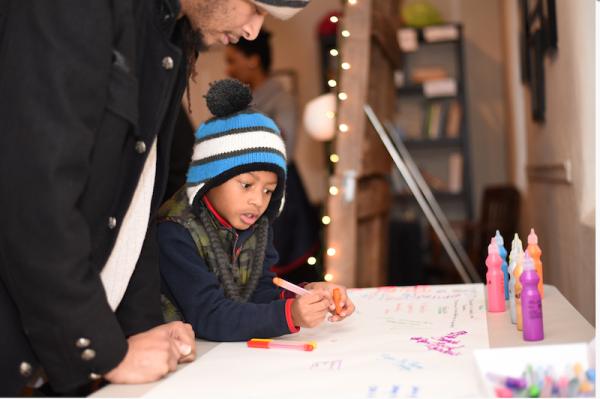 MK: The first LiFT salons were held at the Atlanta Baha'i Center on Edgewood, right in the middle of a wild nightlife scene. What prompted the decision to hold them there? What is the relationship between the Center and the surrounding area?
LiFT [Nasim Mahboubi Fluker]: The Atlanta Baha'i Center is actually one of the older buildings in the Edgewood Corridor. It was built in the 1940's by an African American Baha'i Architect and his son because during that time in Atlanta's history, it was very dangerous for the interracial Baha'i community to meet in homes. As a result of numerous threats from white supremacist groups, the Center was built in the bustling African American business district. It was this rich history of creating inclusive spaces for progressive thought and building diverse communities that attracted us to the Baha'i Center.
On a more personal note, I am a member of the Baha'i Community, and my parents actually met in the Center in 1978. I personally think that faith-based communities have a role to play in contributing to positive community growth.
That said, as an organization, LiFT is a mobile entity. Our March LiFT, #CreATL was held at the Decatur ArtHouse, a great organization with an open floor plan that really allowed us to spread our wings in a new section of the city. We are grateful that they too have opened up their space to us as we try to bring the LiFT experience to new areas. We are very interested in partnering with different organizations around the city to get the word out about how important it is for young professionals, artists, and activists to work together on the issues facing our city.
MK: LiFT has only had a handful of salons so far, but you've been able to draw 150+ people to each event. Why do you think this is? What, if anything, have you homed in on that wasn't already going on in Atlanta?
LiFT: I think Atlantans (especially 20-30-somethings) are thirsty for the type of space we have been able to create: a space that is inviting, creative, and at times challenging. We have found that by finding connectivity between the arts and social issues, we have been able to appeal to a wider audience than if we were just focusing on one or the other. We really wanted to create opportunities for young professionals and artists to dialogue because we found that these two communities were way too segregated. We just felt like in order to begin tackling some of the most pressing social issues in the city, we really needed to foster the nexus between creative energy and institutional knowledge. We are still trying to nurture more dialogue at our events – and our real objectives for LiFT are to inspire more people to take action and exercise agency in creating the Atlanta they want to live in. This sentiment [was] the impetus for our March Salon #CreATL.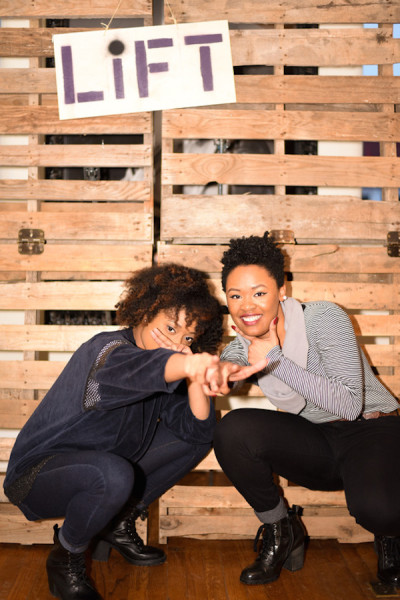 MK: What plans do you have coming up? What else is on the horizon for you all? Also, what's behind the decision to title each salon with the #?
LiFT [Nasim Mahboubi Fluker]: We currently have a few exciting partnerships in the works. We will be partnering with the Hammonds House Museum for a quarterly series starting this summer called #GetLiFTed. We are thrilled to be able to collaborate with such an important cultural institution in Atlanta. This partnership will also allow for our artists to have an opportunity to display their work as part of our #GetLiFTed campaign for longer periods of time. Currently, as a pop-up, the art goes up and comes down in an evening. Now, [with the partnership with Hammonds House], artists may be able to show their work for as long as a month in an actual exhibition space. We are experimenting with our event format so look out for brunches, garden parties, and even more intimate salon-style dialogue sessions popping up around the city. For those interested in donating to this campaign, they should visit our Power2Give site!
The hashtags are just fun – they help us stay clear about the monthly theme and help folks tag us on social media.
MK: I'm also wondering if you would add some sort of statement about LiFT's engagement with race and particularly where you see it within the conversation surrounding/about African-American art and Black art or Black aesthetics. Clint, I remember you mentioning that you didn't want LiFT to be recognized as being only a Black organization. What are your thoughts on LiFT's position within the ecology of art and race in Atlanta?
LiFT: We explicitly, though not exclusively, highlight young black artists, activists, and entrepreneurs. A large part of the contingent that comes to our events might identify as black (we don't know all of them personally), and we are happy for it. We market to them on purpose. We feel that this is a community that wants and needs to be engaged, especially considering Atlanta has a sizable black population and an incredibly rich history as it relates to civil and human rights issues, the development of black-owned businesses, and the forging of the country's leading HBCUs [Historic Black Colleges and Universities]. However, we are not looking to carve out a place in the larger abstract notion of "blackness" or "black aesthetics." There are people and organizations dedicated to that cause, but that is not our mission. We wish to engage people in concerns that go beyond just race, but also extend to varying socio-economic backgrounds, sexual orientations, gender perspectives, and spiritual practices.
Which leads me to another point, we have attendees and have featured individuals from different backgrounds. Our planning team includes members from different backgrounds. Everyone is welcome to attend LiFT events and participate to the degree they wish to be involved. Thats what LiFT is really all about, its a welcoming place where people can gather and exchange ideas. When it comes down to it, we are really just giving the people what they want, and what we want. Its a ball! But, I don't have to tell you that, Meredith, you have been to LiFT. Keep spreadin' the word!
Past LiFTS
November: #NeighborhoodArts with visual artist Shady Patterson; musical performance by St. Beauty (Wondaland); and special guest Dr. Candy Tate from Emory University
December: #GeorgiaSoul with visual artists Carolyn Grady, Brian Hebert, and Masud Olufani; DJing by Agent 45; and special guest Brian Poust (aka Agent 45).
January: #Ferguson2ATL with visual artist Julian Plowden, DJ Xavier BLK (Werc Crew), and special guests from Atlanta Word Works.
February: #ATLSoulFoodie with visual artists Gerald Lovell and Jurell Cayetano, DJ Jeremy Avalon (Werc Crew), food artists Jamila Crawford (Earth Candy) and Will Edmond (Werc Crew), and special guest Atlanta Mobile Market.
March: #CreATL with visual artist Marselle Harrison-Miles, musical performance by ASH, DJing by D LaShae, and special guests from Human Capital Theory.
---