Audio clip: Adobe Flash Player (version 9 or above) is required to play this audio clip. Download the latest version here. You also need to have JavaScript enabled in your browser.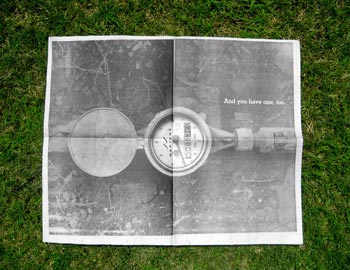 This week, Patricia and Brian present the work from the Telling Stories class at CAA. The class was run by Taraneh Hemami, who invited the west coast Bad at Sports team to guest lecture and guide the students on an project interviewing community artists.
The works edited for this podcast were of surprising content and quality, so we decided to share them with the Bad at Sports community. The students involved wih the project are Kim Ciabattari, Janet Lai, Jamie Lee, Fumi Nakamura, Johann Pascual, Jaron Stokes, Michelle Yee , Shen Yequin, Alexandra Styc, Alex Langeberg, Jamie Lee, Kristina Grindle, Amy Kelly, Taylor Ward, and Madeline Ward.
Read more
---
Please inform any art students you know about this free to enter competition. It involves $16,000 in cash prizes.
First Prize:$5000 for undergraduate student, $5000 for graduate student
Second Prize:$2000 for undegraduate student, $2000 for graduate student
Third Prize:$1000 for undergraduate student, $1000 for graduate student
Myartspace recently launched a student art scholarship competition for undergraduate and graduate students. The competition is free to enter and is open to art students throughout the world. In order to enter and submit a portfolio/gallery students must be a member of the myartspace community.
Membership is free.
The scholarship program is intended for students who exhibit exceptional artistic excellence in their chosen medium. Including photography and video, both contemporary and traditional in nature. Myartspace is providing 3 scholarship prizes for undergraduate students and separately 3 scholarship
prizes for graduate students. Creating a portfolio and gallery is quick and easy using the Gallery Wizard on the site.
The deadline for submission is November 21, 2008. Scholarship winners are announced on December 19th, 2008. Students interested in signing up for the myartspace scholarship competition can find out more details by clicking visiting– www.myartspace.com/scholarships
---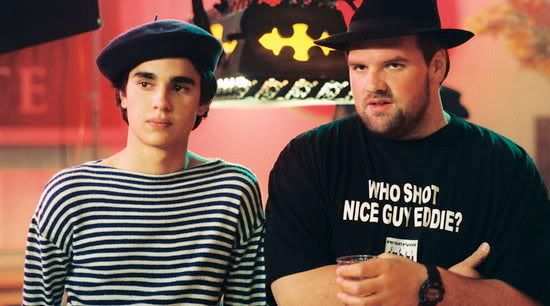 Via Brett Sokol for New York Magazine:
If the glory, freneticism, excess, and sunny evanescence of the current contemporary-art boom has a symbolic home, it's Miami Beach. Thanks to the appearance of an exponentially more fabulous Art Basel Miami Beach fair each December since 2002, the once-tattered resort town has gained a new sense of itself as an aesthetic destination that goes beyond the mere appreciation of a set of well-wrought silicone implants. Now members of the local Establishment, enamored with their smart new friends-collectors, artists, and curators from around the world-want to see if they can get them to stick around. It's partly about wishing to be taken seriously as a cultural alternative to New York and Los Angeles. But it's also a bet that fertilizing the creative class is good economic-development policy-especially in a city hit hard by the real-estate meltdown. Which is why a local developer and collector, Craig Robins, is starting a free postgraduate art program in Miami.
Read more
---
Roland Young is an often lauded and very well respected member of the design faculty of Pasadena's Art Center College of Art and Design.
A few years ago a "You Tube" video made its way around to the younger faculty at the art schools across America. The clip was called "Roland is God" and showed (via hidden camera) a particularly brutal critique given by Young to a group of students at Art Center. Now the video (in expanded form) can be seen on a site called (surprisingly) "Roland is God." It has been accompanied by the release of an all new "You Tube" video displaying Professor Young's unorthodox critical stylings.
Get it while it's hot.
---

The Ultimate Art School Building wasn't built in NYC of course (space issues) or Chicago (would have to be built with cut stone) or Kansas City even (doesn't have fountains in the design) no the Ultimate Art School building was built in none other then the Nanyang Technological University in Singapore.
The School of Art, Design and Media a 5-story facility nestled in the corner of the campus with a forest to it's back blends the heart shaped grass and glass building amazingly with the surroundings, gives a relaxing cool demeanor and most importantly is now the best place in the world to play hacky sack (aka footbag).
Feel free to post photos of your Art & Design building (or barracks as the case may be).
Read more
---