Audio clip: Adobe Flash Player (version 9 or above) is required to play this audio clip. Download the latest version here. You also need to have JavaScript enabled in your browser.

download
This week: James Elkins returns to Bad at Sports. Nuff Said!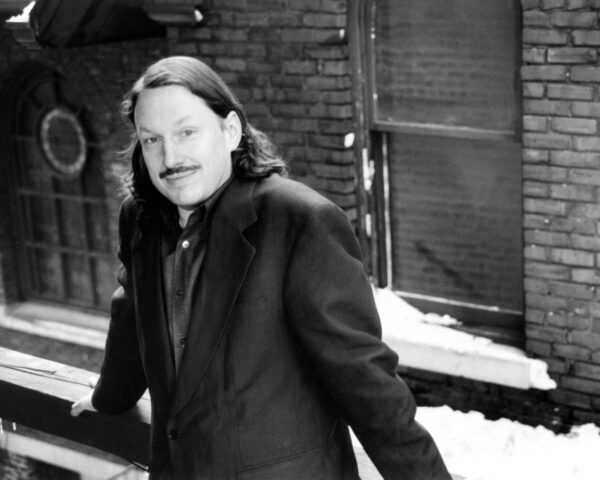 ---
Audio clip: Adobe Flash Player (version 9 or above) is required to play this audio clip. Download the latest version here. You also need to have JavaScript enabled in your browser.

download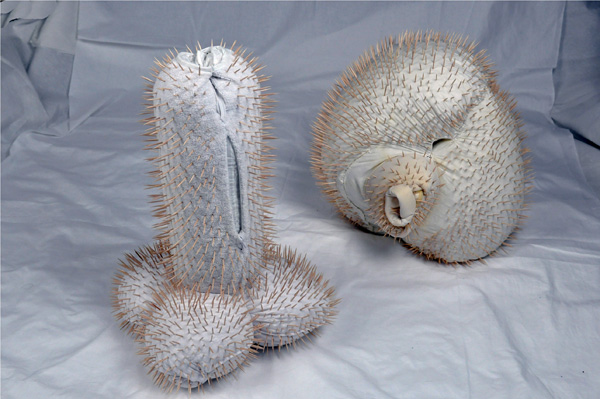 This week: Matthew Harrison Tedford talks to curator Abby Chen.
They talk about the difficulties of curating contemporary Chinese art in the US, the relationship between social activism and art in China, and about a recent sympsosium on gender identity held by Abby in Guangzhou, China.
Abby Chen was born in Shandong, China, and raised in both Beijing and Shenzhen. She has been the Program Director of the Chinese Culture Center of San Francisco. Since 2006 she has overseen the Center's Xian Rui Artist Excellence Exhibition Series and the Present Tense Biennial.
Formerly, she was the co-founder and Director of the Chinese Artists Network (CAN), an organization dedicated to contemporary Chinese visual artists.
With CAN, Abby has curated exhibits for the San Francisco Arts Commission, the Museum of Chinese in America in New York, the San Leandro History Museum & Art Gallery, Photo San Francisco, and Olive Hyde Art Gallery.
---
Finally, after a six month wait, it is here…
The audio from the 2007 Stone Summer Theory Institute: Is Art History Global?
This will be a series of six or seven 2-4 hour excerpts from the week-long event. In advance of the second iteration "What is an Image?"  You can find more info and the application for the 2008 Institute at… http://www.stonesummertheoryinstitute.org
The 2007 participants can be viewed at http://www.badatsports.com/megsmagic/2007-panorama.jpg
Keep in mind that this audio is rough "B-side stuff," but nonetheless provides a chance to go behind the curtain on this thoughtful conversation.
In this episode we present… "The Intro Round Table Event."
http://badatsports.com/elkins/Intro_To_Stone_Institute.mp3
From The Stone Summer Theory Institute Site…
2007: The Globalization of Art, co-organized with Zhivka Valiavicharska
The book will be co-edited with Alice Kim; please see the book series for more information.
The "biennale culture" now determines much of the art market. Literature on the worldwide dissemination of art assumes nationalism and ethnic identity, but rarely analyzes it. At the same time, there is extensive theorizing about globalization in politics, postcolonial theory, economics, sociology, and anthropology.
This was the first event of the series to bring political theorists together with writers and historians concerned specifically the visual arts and its art history.
Seminars were taught by Fredric Jameson, Harry Harootunian, Thomas DaCosta Kaufmann, Shigemi Inaga, Susan Buck-Morss, James Elkins, and Zhivka Valiavicharska.
---

Sir Robert J. Loescher, 70, died on December 8, 2007.
Mr. Loescher was Professor Emeritis at the School of the Art Institute of Chicago and founder of SAIC Art History Department. He was knighted in 1990 by King Juan Carlos, of Spain.
He was preceded in death by his parents and his infant brother, George. He is survived by his brothers, Thomas Loescher, of Tucson, Arizona, and Richard Loescher, of Appleton, Wisconsin; friends, Shay DeGrandis, Nathan DeFoor, Brian Sikes and Bibiana Suarez, of Chicago; Joyce Neimanas, of Albuquerque; Wendy Woon, of New York; and many other colleagues and friends.
A memorial service to honor Sir Robert Loescher, in conjunction with the Midwest Art History Society Conference, will be held on April 4, 2008, at the Gene Siskel Film Center.
Robert J. Loescher, a specialist in Spanish and Latin American art, helped revolutionize the art history program at the School of the Art Institute of Chicago, where he taught for more than 30 years.
Mr. Loescher, 70, died in his Lake View home Saturday, Dec. 8, having had suffered from heart problems and was weakened by a recent operation.
Richard & Sarah had the pleasure of knowing and working with Mr. Loescher and will miss him greatly.
---
Audio clip: Adobe Flash Player (version 9 or above) is required to play this audio clip. Download the latest version here. You also need to have JavaScript enabled in your browser.

download


Duncan talks with James Elkins about globalism, imperialism's and all sorts of lighthearted stuff. This is audio that was recorded this summer at The Stone Theory Institute's first iteration; 2007: The Globalization of Art, co-organized with Zhivka Valiavicharska.
Bad At Sports sat in on the whole thing and has pretty much every second on tape. We will be posting five sections over the next month or two as raw audio with a short introduction by Elkins himself. These will not be the polished "podio" that you have been used too but for those of you academically inclined it will be freaking awesome…
check the blog regularly as we will update with out notice.
We have a James Elkins original picture of all the scholars involved with their names for download at…http://www.badatsports.com/megsmagic/2007-panorama.jpg
The show opens with an indictment of Duncan's mean-ness.
Read more
---