1. Splay at Roxaboxen Exhibitions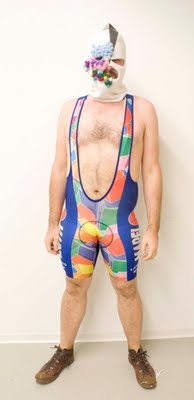 Work by Madeleine Baily, Steven Frost, Yasi Ghanbari, Elise Goldstein, Rachel Lowther, Ivan Lozano, Brian Maller, Alison Rhoades, Tessa Siddle, Fritz Welch, and Syniva Whitney.
Roxaboxen Exhibitions is located at 2130 W. 21st. Reception is Friday from 7-10pm.
2. This is the Same as That at LVL3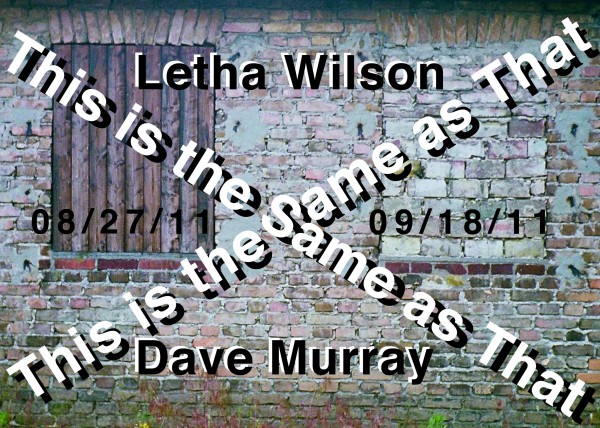 Work by Dave Murray and Letha Wilson.
LVL3 is located at 1542 N. Milwaukee Ave, 3rd Fl. Reception is Saturday from 6-10pm.
3. Sculpture Garden/Painting Show at Iceberg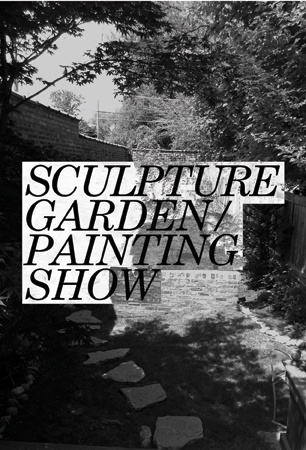 Curated by Andrew J. Greene, work by Ali Bailey, Jamison Brousseau, Mckeever Donovan, Christopher Gatton, Michelle Grabner, Nick Kramer, Samuel Lipp, William J. O'Brien, Jorie Rabinovitz, Matt Rich, Daniel Sullivan, Justin Swinburne, Kristen Vandeventer, and Lisa Williamson.
Iceberg is located at 7714 N. Sheridan Rd. Reception is Sunday from 5-9pm.
4. HEROIC: PLEASE! at Defibrillator Performance Art Gallery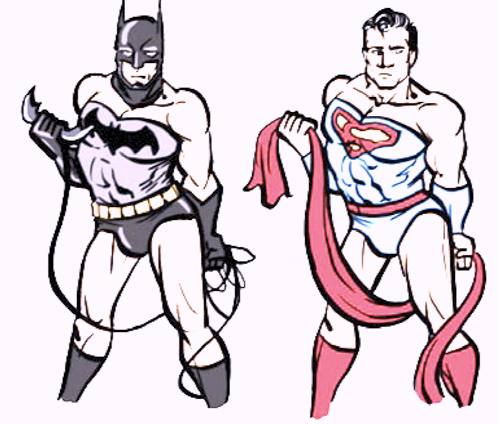 Work by Vicki Fowler, Trevor Martin, Katya Grokhovsky, Colleen Coleman, Hope Esser, Michaela Murphy, Marissa Benedict, Andrew Barco, Sabrina Reed, Caitlin Baum, Stephanie Plenner, Victoria Eleanor Bradford, and DJ Chris Hefner.
Defibrillator Performance Art Gallery is located at 1136 N Milwaukee Ave. Performances begin Saturday at 8pm.
5. Unspoken Words at Firecat Projects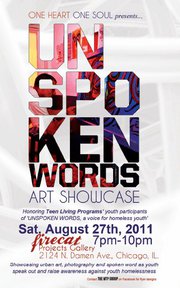 Work by Teen Living Programs.
Firecat Projects is located at 2124 N. Damen. Reception is Saturday from 7-10pm.
---
Sup ya'll. Time for another rousing round of what the f*#k is Steph doing this weekend?, aka The Top 5! You ready? Well, here you go:
1. A Crash of Critters at Fill in the Blank
Ok, so I've got the love for Fill In The Blank, it's in my neighborhood, and they always put out a good spread and some tasty eye candy. This round is no exception. Based (as I understand) on the idea of ascribing hilarious names to groups of animals, this will appeal to all people interested in cartoon animals and those of us who own, willingly, a copy of James Lipton's "An Exaltation of Larks."
Fill in the Blank is located at 5038 N. Lincoln Ave. Opening reception Friday, 7-10pm.
2. Obsession In Ice at Carl Hammer Gallery
So, I'm not generally one for holiday themed art shows. As a matter of fact, I generally hate them. This show, however, is an exception. Featuring the work of Wilson "Snowflake" Bentley, this show brings to us some of the first images ever made of individual snowflakes. A farmer/scientist, Bentley captured the first image ever of an individual snowflake in 1885. So, go to the show, muse on old-school science, and remember: you are an unique and individual snowflake, just like everybody else.
Carl Hammer Gallery is located at 740 N. Wells. Opening reception Friday, 5:30-8:30pm. Read more
---
Hey ya'll, I'm reporting to you from afar. I'm gonna keep this short, 'cus I've got to get ready to spend a week in the woods hiking, shooting, canoeing, and watching zombie movies. Mmmmm…Chopper Chicks in Zombie town. But I digress. Here is my Top 5 for this weekend. Enjoy 'em, since I can't.
1. Aspen Mays explodes your brain with science!
In her first solo show, Aspen is showing off all her art/science craziness. Aluminum foil spaceman, check. Fireflies in the camera, check. You won't be disspointed. Opens Friday at Golden gallery, 7-10pm.
2. Geometry and mold spores at Thomas Robertello Gallery.
This stuff just looks strange. The title is what caught me, the show is called "Taxonomies." But with ceramic mold spores from Sarah Hicks and geometric paintings from Peter Barrett, it seems worth a look. Check it out Friday from 5-8pm.
3. The faculty has shown good taste at SAIC.
The faculty at SAIC has passed down their opinion on what's good and what's not. Surprisingly (well I was surprised), I mostly agree with them this time round. You can go see new work by Sarah Belknap, Joseph Belknap, Tif Bullard, Yu-Hang Huang, Merideth Lacina, Alison Rhoades, andIsabelle Schiltz at the Betty Rhymer for the Annual Faculty Exhibitions Committee Picks show (I don't think this is the real title, or whether there is one, so I spliced this together. ) Opens Thursday from 4:30 to 7pm.
4. Artist dresses up as volcano, spends day reenacting Day in the Life of a Volcano.
Do I actually need to say anything else? The afore mentioned peice (by Eliza Fernand) is part of Post Scarcity, a new show at 65Grand curated Thea Liberty Nichols. Opens Friday, from 7-10pm.
5. Performing in the bedroom…
The Second Bedroom that is. Anni Holm is doing an installation called Sleeping Around. If you're in Bridgeport, head over Friday night.
Sorry for the lack of pictures and links, the zombies are coming!
---