1. US Future States at Chicago Cultural Center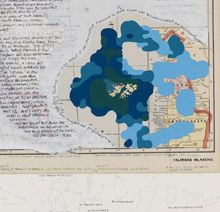 Work by Dan Mills.
Chicago Cultural Center is located at 78 E. Washington St. Reception Friday, 5:30-7:30pm.
2. Reflection at Experimental Sound Studio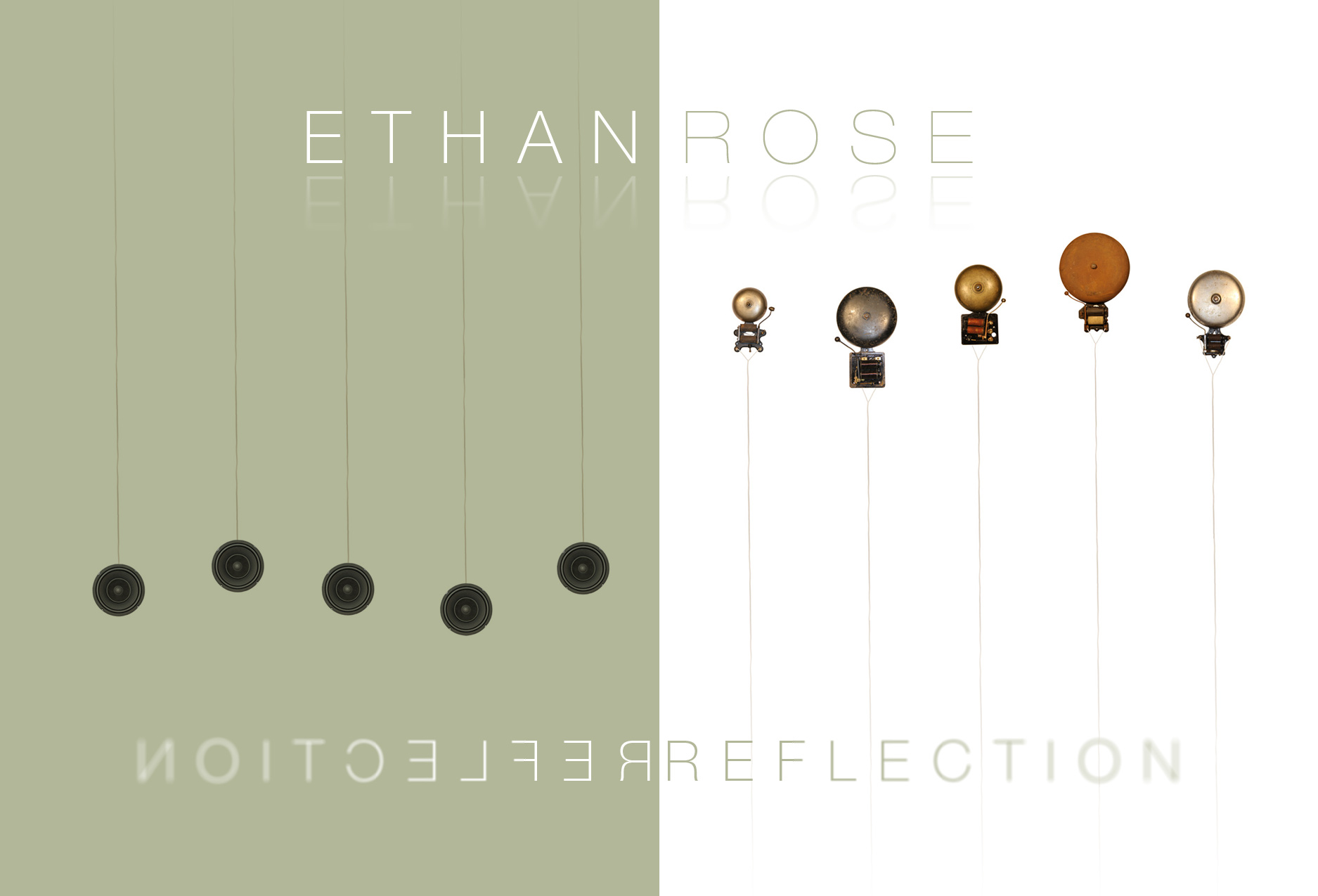 Work by Ethan Rose.
Experimental Sound Studio is located at 5925 N. Ravenswood Ave. Reception Friday, 6-9pm.
3. Synchrodogs at Public Works Gallery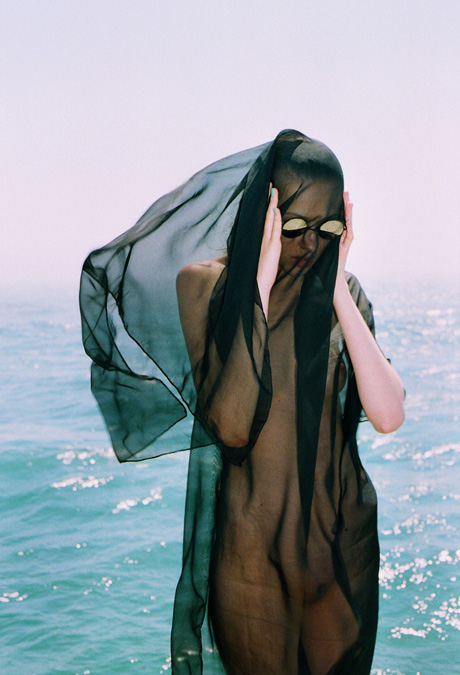 Work by Tania Shcheglova and Roman Noven.
Public Works Gallery is located at 1539 N. Damen Ave. Reception Friday, 7-10pm.
4. My Idea of Fun at Ebersmoore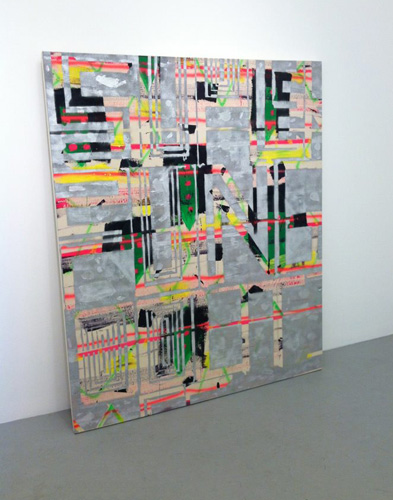 Curated by Michael Rea, with work by Chris Naka, Matthew Hebert, Kate Ruggeri, Kassie Teng, Zach Meyer, Ethan Gill, and John Phillip Abbott.
Ebersmoore is located at 350 North Ogden Ave, Suite 100. Reception Friday, 6-9pm.
5. Send Me Your Pigeons at Galerie F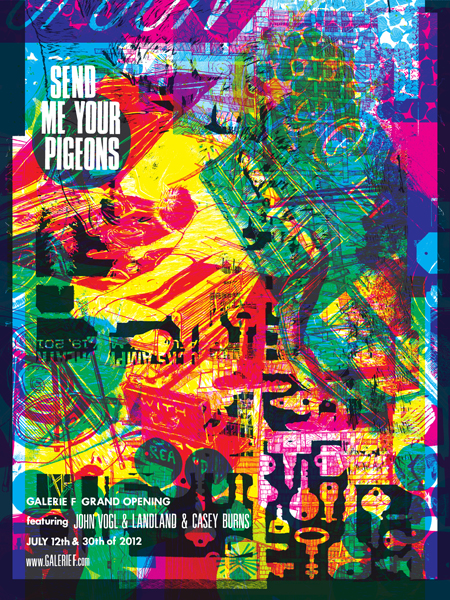 Work by John Vogl, Landland, and Casey Burns.
Galerie F is located at 2381 N. Milwaukee Ave. Reception Friday, 6-10pm.
Here we are at the end of this cycle of the Social Practice (SoPra) interviews from Open Engagement 2011 and just in time we received this posting from the magical land of Portland…
OPEN ENGAGEMENT
is an international conference that sets out to explore various perspectives on art and social practice and expand the dialogue around socially engaged art making. The Open Engagement conference is an initiative of Portland State University's Art and Social Practice MFA concentration. Directed and founded by Jen Delos Reyes and planned in conjunction with Harrell Fletcher and the Art and Social Practice students, this year's conference features keynote presenters Tania Bruguera, Shannon Jackson, and Paul Ramirez Jonas. The work by these artists and scholars touch on subjects including politics, economies, education, and representation.
Through conversations, presentations, workshops, interviews, open reflections, and related projects created for or presented at the conference, we will be investigating, questioning, celebrating, and challenging the current state of art and social practice. This conference is a site where an intergenerational exchange can occur between emerging artists and established artists. This is also a site where transdisiplinary conversation is possible.
You are invited to contribute to OPEN ENGAGEMENT: Art and Social Practice by submitting your proposals for projects, performances, tours, interventions, presentations, or panel ideas (other formats are also welcomed).
We are organizing thematic groupings throughout the conference, so if applicable mark your submission under one of the following categories: Politics, Economies, Education, and Representation.
SUBMISSIONS ARE DUE JANUARY 3, 2012.
GO TOÂ WWW.OPENENGAGEMENT.INFOÂ TO SUBMIT A PROPOSAL FORM.
OPEN ENGAGEMENT
is a free conference that will take place May 18-20, 2012, in Portland, Oregon.
Contributors are not asked to pay a registration fee and the public will not be charged to attend.  Contributors to the event will be supported in the following ways: participants from out of town will be housed in Portland homes, select meals during the conference will be provided emphasizing community dining, and a variety of transportation will be provided drawing on Portland's bike culture and public transportation.
I'd never heard of the Ordway Prize until a few weeks ago, when two highly respected Chicago-based arts professionals (artist Tania Bruguera, who also lives in Havana, Cuba, and Hamza Walker, curator at the Renaissance Society at the University of Chicago) were included on this year's list of finalists. The Ordway Prize is a relatively new award, established in 2005 as a joint effort by Creative Link for the Arts and the New Museum. The selection process for the Ordway Prize is outlined on the New Museum's website as follows (excerpt):
The prize acknowledges the contributions of a Curator/Arts Writer and an Artist whose work has had significant impact on the field of contemporary art, but who has yet to receive broad public recognition. Finalists for the Ordway Prize are midcareer talents between the ages of forty and sixty-five, with a developed body of work extending over a minimum of fifteen years.
Now, it's always great to see behind-the-scenes culture professionals get recognized for their outstanding work. This goes double for curators, who get paid relatively little and yet play such a critical role in bringing art to the public. So if a little cash gets thrown at said curators while recognizing their contributions to the field, that's nice too. I'm not of the view that culture workers need to be poor to have integrity. That said, however, I think that $100,000 is an inordinate amount of money given the fact that a) the prize is unrestricted and b) this year's nominees, as well as past Ordway Prize winners, are institutionally-affiliated curators as opposed to those working independently and earning income on a project-by-project basis. [Read more]
Two Chicagoans have been announced as candidates for the Ordway Prize. Tania Bruguera, who splits her time between Havana Cuba and Chicago, and The Renaissance Society's Hamza Walker are up for the prize with a handful of other artists and curators. The prize "recognizes both a mid-career curator/arts writer and an artist with an unrestricted award of $100,000"
via The New Museum:
" Now in its third cycle, the Ordway Prize is the only unrestricted international award of this caliber that recognizes a Curator/Arts Writer and is also one of the most generous awards given to a contemporary Artist.
Candidates for the Ordway Prize are identified through an anonymous nomination process of submissions drawn from a global pool of curators, writers, artists, and museum directors, led by Jennifer McSweeney, Director of Creative Link for the Arts, and Richard Flood, Chief Curator at the New Museum. A jury composed of leading arts professionals will select the two Ordway Prize recipients. The Ordway Prize winners will be announced in early 2010."
Check out Claudine's coverage of Tina Bruguera's "Cocaine Performance"
Check out Brian, Richard, Duncan, and I interview Hamza Walker in Episode 60.
For more info on the Ordway Prize check out The New Museum's site.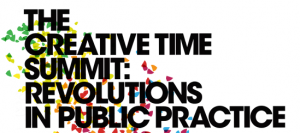 In a piece titled Public Opinion written late last week for Artforum.com, Claire Bishop reports on Creative Time's Summit on "Revolutions in Public Practice" held at the New York Public Library a few weeks ago. The summit presented an overview of current practices that encompass "everything from participatory performance to allotment squatting to socially conscious photography," as Bishop described it. At the summit, artists such Vic Muniz, Harrell Fletcher, Tania Bruguera, Rene Gabri (hey Rene!), Dara Greenwald, Thomas Hirschhorn, Maria Lind, Francisca Insulza, Liam Gillick and numerous others (including this week's podcast guests Temporary Services) made short presentations of current works and related projects.
Bishop offered a somewhat skeptical and occasionally snarky take on the proceedings. In particular she questioned the Summit's use of the word 'revolution,' given that many of the practices she observed were in her opinion not exactly new. She argued,
There was a striking similarity between many of the presentations and 1970s gestures of institutional escape, as well as to early-'90s "new genre" public art (the term coined by artist Suzanne Lacy, who also spoke at the summit). The big difference between then and now was the staggeringly dry and soulless language deployed by many of today's artists who took to the podium. At countless points in the day, my eyes glazed over to the sound of earnest monologues announcing, "My practice is about creating platforms for a critical interface with overlooked spaces, networking with local communities to provide self-organized resources and coproducing social relations . . ." Aaagh!
Bishop summarily dismissed the projects presented by Vic Muniz and Harrell Fletcher "for their reality t.v. sentimentality" while chiding the Summit for its "predominant tone of collective agreement" and overall lack of "friction." She concluded:
"At its best, the "Revolutions" summit offered an immensely valuable overview of a wide range of engaged practices otherwise lacking visibility in New York, while the discursive format provided an appropriate alternative to the exhibition as a means of presenting this often visually evasive work. Socially, it was dynamic-and in this respect, it had much in common with the energy of Hans Ulrich Obrist's marathons. On the other hand, the summit was only an overview and did nothing to problematize "public practice" as a direction in contemporary art. It assumed (along with many of the positions presented) that art as a discipline can and should be marshaled toward social justice. I would have liked to see more pondering of the specifically artistic competences that can be deployed toward these ends."
In the Talkback section, Muniz, Fletcher, and several others weigh in with dissenting assessments of the Summit – and here is where the topic gets truly interesting. Creative Time curator and event co-organizer Nato Thompson offers a particularly thoughtful and measured rebuttal which, among other issues, questioned the usefulness of Bishop's approach to the event– an approach that, in this instance, at least, may have missed the point entirely. Thompson explained,
We chose this format so that the work could speak for itself and the audience would be left to consider all the problems and solutions they provide. Another motivation was simply to provide a platform in NYC for this type of work. Certainly, there is much more to be said, and we intend to provide more spaces for this work. Ultimately, we need to re-engage the critical project of thinking through culture's relationship to the issues and concerns of everyday life. We must stop this antipathy for thinking and market friendly pseudo-populism that has swept the critical stage (while admitting the disaster that jargon-laden Marxist art criticism has wreaked on political art) and instead, take seriously the potential for the arts to participate in the concerns that actually matter in the world. From this difficult vantage point (that is how projects actually transform the social landscape), the discussions around political public practice may possess an urgency capable of pushing the discussion beyond the prescribed domain of art."
Go read the article and subsequent exchanges for yourselves, if you haven't already. The discussion has generated some real heat, and should be of particular interest to artists and other cultural workers who frame their work as a form of "public practice" rather than as art with a capital A.