Like many artists based in Detroit, Gregory Holm addresses the physical and social conditions of the post-industrial cityscape. His 2009-10 project, Ice House, sought to bring attention to the 20,000 or so residential properties abandoned in the city by freezing a single-family foreclosed home into a solid block of ice. In addition to producing a spectacular photograph and video, the work cultivated a community surrounding the property, and initiated discourse on potential solutions to repurpose homes and reverse neighborhood blight. Ice House, which was completed in partnership with architect Matthew Radune, is indeed a chilling sight, and the project speaks equally to the national housing crisis as it does to the conditions of neglect specifically in Detroit.
Holm, who was working in New York, recently returned to Detroit to begin his next project, Fire House, an event and sound installation that opens next month. Leading up to Fire House, Holm has curated Haptic Resonance, an exhibition and aural landscape installed in 2:1 Gallery, a pop-up space in Detroit's Eastern Market. The exhibition features work from a number of local artists, and was produced in collaboration with creative partners Kathy Leisen and Jeffery Williams. I spoke with Holm in 2:1 Gallery with amidst a collage of haptic resonances.
Discussed: Fire and Ice, pyrophones, ruin porn, a new style of everything, mediocre metal, Robocop.
Sarah Margolis-Pineo: So, what's going on with the Fire House Project?
Gregory Holm: The Fire House is the old, historic firehouse #4 from 1879 that's been empty for 25-30 years, and we are taking it, and turning it into a staging area and sound installation. We're going to attach 36 tuned glass tubes [which will construct a pyrophone] to the façade of the structure, and all of the compositions—I've gotten six contemporary composers to write pieces based off the different tonal centers of the glass. It will be a staging area for an hour and a half long concert at the end of July… I'm taking a step back from making art, and I've become the director. I've created 4-5 themes for kids to write lyrics about. The lyrics are then given to the composers, and those composers are taking the lyrical content and creating music, the whole piece is then given to the Children's Choir, who will sing it…I am also shooting a photograph, and there's a chance I may shoot a film.
This idea came to me because I had a meeting in New York and someone said to me: "We loved your Ice House, why don't you do another project? Give me a proposal, and I'll try to get you funding." And I came up with this project over the weekend. At the time, we didn't have a firehouse, and I never would have called this Fire House—I did not want to do that. We had a space, we began working, and it didn't seem right—it just didn't seem like the right space. So we began driving around, and we stumbled upon this structure that was beautiful. We immediately went downtown, found out who owned the building and signed a lease with them. So then, what do we call it? Fire House came up as a joke, but when we sat down with the Director of Cranbrook Art Museum, he was like: "It makes total sense. Go with it." And if the director of the museum says to go with it…
SMP: After coating a house in ice, are people thinking your turning to arson?
GH: I can pretty much guarantee there won't be more something House projects. But, I think it's really incidental to what's happening with the whole project. What it's called is just what it's called.
SMP: Can you elaborate on how the Fire House project is a continuation of the dialog begun by the Ice House project?
Gregory Holm: I'm a Detroiter, I've been here my whole life; however, I've been in New York as well for the past 5 years, and going back and forth working as a photographer out there and coming back here to do my personal projects. We started with the Ice House project, which was pretty successful in terms of how many people were interested in it and picked up on it. What we wanted to do is create that as a first chapter and have a continuation. Instead of talking about the sad aspect of the housing crisis, we wanted to take an abandoned building—in the case of Fire House, a full, historic firehouse from the 1850s—and turn it into a staging area for playing music, specifically involving children. So, it spoke more to the positive aspects that lie dormant in the city and how we can really, with a little bit of foresight and a lot of time and collaboration with these kids, get them to be a part of a larger project—something that they can look back at in ten years and say: "We did this amazing thing with musicians from the DSO (Detroit Symphony Orchestra), crazy contemporary artists, and we wrote lyrics!" [The Fire House project] can create this memory that would perhaps allow them the encouragement to be artists, and do really sophisticated work.
SMP: It is my understanding that there was a bit of controversy surrounding Ice House, in that its spectacularness spoke to some of the "ruin porn" being produced in the city. Did this critique of Ice House inform your process for Fire House?
GH: I don't know what the criticism would be. I think the difference between ruin porn and what the Ice House was is that ruin porn captures this obviously destructive aspect of a city, and capitalizes on it. In this way, taking photos distances you from the city. We really wanted work with a community, and go into a community and create a beacon of dialogue, say: "Hey! Come around here!" And we didn't have to encourage the neighborhood—we were out there for 24-hours straight for a month. I think it's very different. The amount of endurance and physical challenge that we put on ourselves. Criticism? I dunno. I'm a photographer, I wanted to do a photograph, and we have a beautiful photograph from it. The production itself just took it to a whole other level as far as I'm concerned. And yeah, [Fire House] is a continuation. We do address different issues now. I did see a lot of what was lacking in that project. The idea of taking something that is negative and turning it into something beautiful, which I guess could be seen as "ruin porn," I'm not sure. Here we're starting from the ground-up, removing myself from the project in a way that we can only encourage the city to move forward in a very specific and productive way.
A lot of people who saw the project knew me as a New Yorker, but I moved to Detroit in 1992 right out of high school. At the time, there was nowhere to see music, get a drink—it was a very different place. I stayed here for a long time, and really a hope that the city would transform into something that would allow me to be a part of this larger picture of creative investigation into the city. It just didn't happen though. Then when I left five-years ago, it started, and I just kept turning my head back. I was coming back here, like, every two months or something—I still have a house here—and now it's to the point where this is an amazing landscape and there's a lot of potential here right now. I have a very intimate relationship with the city and with the community of people who have been here for a long time.
SMP: I'm wondering if you could elaborate on the expansion from the micro, neighborhood-based dialog of Ice House, to the macro, city-based interaction of Fire House?
GH: It's an interesting process, because I never saw myself as someone who was dealing with social issues. I've never been that person—I don't volunteer my time, I never have. I just do things that I think about, that in my mind are sort of complete and I'm able to say: "Okay, I'm going to do that," and that's the beginning of the process. In this project, there's a huge connection with social aspects and with youth in particular. We're dealing with a lot of different groups, and we're trying very actively to connect with a lot of different people. Often we sit back and have to question what we're trying to do here, and ask: "Are we diluting our process of doing very avant garde pieces—creating strange spaces like [the 2:1 Gallery]?" But there's something very unique about where the city is at right now, and that it's receptive. Every event we have in here we have over 100 people, and they're new people that I don't know, and they're coming from all over the place, and they're receptive to very different types of things. But there's a lot of questioning in my own head, like: "Am I a social activist now? What am I doing? Does the work suffer because I'm looking at two different things?" But I think with Detroit, it's calling for a new style of everything. If we're going to reinvent the city, it's going to be done in a very different way, and everyone is looking at a lot of the resources that are here. You can't do anything in this city without having an investment in what is the fabric of the place. The idea of creating this situation so children 10-20years old can be a part of it… Just imagine what they could do in another ten-years. That's where my head is at the moment. It's not real thought out—I don't write about it or really try to investigate it, the process is just very natural.
SMP: And you've been able to retain your practice as a photographer…
GH: Yeah, I love photography. I'm bringing in again, Richard Sands, who is the director of light for Gregory Crewdson, and I worked with him years ago. We're going to light up Saint Anne's Church and the Fire House, and do another 8'x10' photograph, which is really exciting for me.
I started as a musician. I studied music with La Monte Young in 1995, and I played music for a decade. I'm very interested in microtonalality, and the resonating and acoustic qualities of sound. For me, coming back, and being able to create a space like [Haptic Resonance] on the fly—it came as an idea, and within two weeks we had a show, and it was amazing.
SMP: That's Detroit.
GH: Yeah! It is. And there's so many great resources. These are all friends of mine that I asked, and within a week we filled the space with these interesting things. So it is interesting to be able to retain this idea of my practice as a photographer but my roots are really in sound, so it's really nice for me to be able to go back to the 90s when I was doing sound regularly.
I have a close relationship with that neighborhood [in southwest Detroit], like I did with the neighborhood of the Ice House in the east side. I grew up there for a short time with my Mother as a young child, and two blocks from where the firehouse is is where my Grandmother was brought up. So it's going back to this maternal home in some ways, which is really nice for me to be over there and drive down her street.
SMP: Is the Fire House project about changing the experience of growing up in Detroit for young people?
GH: Yeah, I think there are a lot of gaps in this city. There are a lot of groups, say Southwest Solutions, who have a lot of money because they are really good talkers, and they have these spaces, and they have these poetry groups, and they get thousands and thousands of dollars to support it; but when you go to one of these poetry groups there's one kid in there, and they don't have transportation. So there are a lot of gaps, and we're trying to think of ways of filling them in ways that really make sense that don't just get to the punch line without figuring out the ramp that's going to get people there. There is no sound space in Detroit, and it made sense to do this. We can do it well. We can investigate a lot of different things that are sort of missing in the city right now. I'm sure it's going to be a completely different place in ten-years from just seeing what has happened in the past few. And to be a part of it is really exciting.
SMP: Do you feel that it's the responsibility of artists through their projects to locate and fill these voids?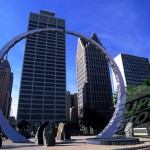 GH: It's definitely creating dialog. Whether or not you agree with a Robocop sculpture downtown; there are so many different layers of how you could consider that. We look at a balloon sculpture or a Michael Jackson sculpture and somehow that is contemporary art that is worthy of millions of dollars, but a Robocop has somehow crossed the line. You could also consider the fact that a lot of the people that have problems with it drive down Woodward and go to Hart Plaza on a daily basis and somehow don't notice that that contemporary art which cost hundreds of thousands, and which is just awful to look at, and it just fills every void in the space—there can't be more room for more mediocre metal!—and somehow, people don't argue with that, but they argue with young kids from some other part of the country who have a crazy idea. Ultimately, I think it speaks to something else that is happening. We get a lot of outsiders here that are very ambitions because they haven't been wading through the same waters of Detroit as people who have been here for the past 20-years. It's just a matter of what kind of ambition you're bringing to the table, and what kind of energy and hard work. It's just inspiring being in a space you can create new ideas from.
Haptic Resonance will be exhibited at 2:1 Gallery through June 16, 1480 Gratiot Avenue, Detroit. It features the work of Clem Fortuna, Heather Hagborg, Frank Pahl, Ron Zakrin, Jeffrey Williams, Gregory Holm, Graem Whyte, Ian R. Clark and Jeff Karolski.
Fire House will open July 22, 8:55pm, at Engine Company #4, 1016 18th Street, Detroit, and will feature the Street Poets' Society and Detroit Children's Choir, as well as original music and sound art composed for the event.
Ice House is currently on display at the Te Tuhi Centre for the Arts in Auckland, New Zealand. The work will be featured in the exhibition No Object is an Island, at Cranbrook Art Museum, opening November 2011.
Sarah Margolis-Pineo is a curator and writer. She is currently the Jeanne and Ralph Graham Collections Fellow at the Cranbrook Art Museum.
I saw Modern Garage Movement (also known as MGM Grand) perform in Detroit for the first time in 2009. It was sheer luck, actually, since I'd never heard of them and had only learned about the performance from an overheard conversation at a cafe. Unsure what to expect, I showed up to a warehouse in Southwest Detroit, then in use as artist studios and a performance space by the 555 Gallery, and was directed to a huge, open room several floors up. It was the kind of space that you find scattered throughout Detroit: a gorgeous, creaking, post-industrial vastness, a bit decrepit but steadfastly built to last.
The atmosphere was disarmingly informal. Theatre chairs were arranged here and there, and the company's three dancers chatted casually with the fifteen or twenty gradually arriving audience members. The dance began with just one dancer, lying on the floor. She spent several minutes there, gasping, heaving her torso, arching her back, and flopping her limbs heavily, dramatizing a profoundly disquieting sense of body horror. From my perspective, I couldn't see her face, which reduced her form to something anonymous and animal.
The dance, Royce, evolved into a work of purposeful purposelessness, with the dancers at times stalking furiously around the confines of the space. Having been created over the course of a few weeks as a site-specific work, it also became a dance about the space. The dancers moved around the room's numerous pillars in a way that emphasized the pillars as much as it did the dancers. During one especially breathtaking moment, all of the lights were turned off except those illuminating a single corner of the room. The dancing continued, now as a supporting, exclusively auditory phenomenon. (The dance had no recorded soundtrack, only the dancers' footfalls and breathing, and the regular, rhythmic splash of passing cars driving through puddles.)
Royce was playful, too; at one point, the dancers offered the audience beer and bags of chips. At another, they started rolling objects in our direction: balls, industrial spools, tires. This level of audience acknowledgment and involvement is essential to MGM Grand's work. Also essential is an experiential investigation of space, an interest in taking dances on the road and letting them change along the way, and a tendency to perform in unexpected places.
The company will be bringing its singular performance style to the Museum of Contemporary Art Detroit this Friday, July 15. They're dancing Nut, a 2010 piece informed, in part, by the classic Motown female trio (and featuring Motown music, modified by MGM collaborator R. McNeill). Nut was conceived at MIT, developed in Detroit, and premiered in New York at The Kitchen. After Friday's performance, it will continue to tour on the east and west coasts.
MGM Grand originated in San Francisco and its three choreographer-dancers, Biba Bell, Jmy Leary, and Piage Martin, live across the country. Bell currently lives in the Detroit enclave of Hamtramck, and I interviewed her after seeing a recent Detroit performance she choreographed as Urisov, a moniker used to identify her solo work, apart from MGM Grand. (Urisov is pronounced your eyes of, and is a reference to Part IV of Hymmnn, the concluding section of Allen Ginsberg's long poem Kaddish).
That performance was at the 2:1 Gallery, a temporary sound art space in Detroit's Eastern Market district. It included a dance (InGrain) during part of which the audience sat in the basement and listened to the dancers performing upstairs, as well as a sound piece (Four Corners) by Gregory Holm and Jeffrey Williams that included a vibrating tambura, a droning, electronically modified piano, and two singers vocalizing wordlessly into the rooms' corners. I asked Bell about her distinct creative personae, her influences, and the approach MGM Grand takes toward making and performing dances.
Matthew Piper:  Can you talk a bit about the distinctions between the work you do as Urisov and as part of MGM Grand? Obviously MGM Grand is a shared creative experience, and that in itself would require a different approach to making dances on your part. But is there anything more fundamentally distinct to you about the work you do in each?
Biba Bell:  They are different projects with distinct histories. I guess MGM would be more like being in a band and Urisov is my solo project. In MGM we talk about the Bryon Gysin concept of the third mind, when two [or more] people come together in collaboration, and the issues, materials and creative experience produce (and are produced by) another, culminate phenomenon. It is a combination of two people, yet it becomes something else"gestalt maybe. We like to think about this in MGM as a way to think about what happens inside of the experience of performing and making work. It is about us but it is also outside of us as individuals. Urisov is more solipsistic, though it really isn't exclusively so. It's about collaboration, too. Maybe that's why I was originally drawn to make up the moniker, instead of just saying everything is by Biba Bell.
MP:  You mentioned to me before that performing under the Urisov moniker is, in part, a way to make your work "not about your name." It was also clear that during InGrain, which you did not dance in, that you were nonetheless very consciously not being Biba Bell, but performing a role, complete with a costume and a distinct persona. What motivates your desire to subvert your individual identity in your work?
BB:  Yes, initially when I started Urisov it was about working with people and with materials. Using the moniker Urisov makes the work about the encounter that occurs in between my own intentions and impulses and the body (my own or someone else's), the idea, the concept, the material, etc. There are always shifts that happen with these encounters. It is not about me. It is not about control. I suppose that this way of approaching making things is not original; certainly there are plenty of artists who work with this type of openness, and so I wanted the name to not immediately signal to my identity, or be about me. Biba Bell Dance Company sounds really boring and terrible to me. Urisov can be about choreography, collaboration and performance, but it can also be writing, teaching, discussion, curation, production, etc. It can infiltrate different mediums and events.
I performed myself in InGrain, though yes I was in costume. In certain ways I was performing in support of the dancers, but I was also performing the role of the choreographer.
MP:  Who are some choreographers you'd consider primary influences and how have they influenced you? From what I've seen of your work, I can see Merce Cunningham in, for instance, the resistance of a single "center." I was a little surprised, though, to see minimalist influence in the performance at 2:1 a few weeks ago. Four Corners [clip below] struck me as a minimalist dance in the style of Lucinda Childs or Laura Dean, with its reduced formal vocabulary, uniform movement, and repetition, only slower than I usually associate with minimalism. (I also thought about Childs during InGrain, when a dancer rolled over on the floor repeatedly; that reminded me of her work in the John Adams' opera Dr. Atomic, where she uses a similar technique to dramatize the perception of time slowing before the detonation of the atom bomb.)
BB:  Mel Wong was a huge influence; he danced with Merce in the late ˜60s/early ˜70s and was a prolific teacher in New York and then in Santa Cruz, where I met him. He is honestly one of the main reasons I am dancing today. It's funny: the piece you refer to, Four Corners, is actually Greg [Holm] and Jeff [Williams]'s music piece. They asked me to do some dance inside of it, but it is really to supplement the music, not so much about the dance. I thought that the music was very drone-y and meditative, so I decided to do a minimalist homage to Anna Teresa de Keersmaeker's dances to Steve Reich's phase pieces [clip below]. That's what that was. So she is an influence! I can understand your Childs reference, too, with respect to that piece.
http://www.youtube.com/watch?v=Vs3wFNtqdAs
BB:  InGrain was dealing with the sound of the floor, and this makes me think of Neil Greenberg's work, because for some reason I am very aware of the sound of the body against the floor"there is a weight, not a heaviness, but a wonderful weightedness, to the dancing. It would be great to listen to one of his pieces from below. I am also influenced by Sarah Michelson in the way she organizes the audience's perspective; she is a master at this. It is so architectural, and this relationship is dramatic, psychological, sensual. Of course I am influenced by MGM too.
MP:  I'm also interested to know your and MGM Grand's relationship with ballet. There was a great moment in Royce when the dancers stretched against a decrepit heater, and you looked like ballerinas stretching on the barre. It was a really beautiful moment, feeling at once like an homage and something darker and more ironic.
BB:  We were all trained in ballet coming up. Ballet instills an enduring relationship to discipline in the body and practice. Jmy, Piage and I all have lasting physical practices. A daily practice. I think that the specificity in ballet, and the way that one learns to push against the edges of what the body can do is something that we have gone on to explore in ways that deviate from the ballet aesthetic and principle, but is refined and rigorous nonetheless.
MP:  MGM Grand is interested in testing the boundaries of where dance can take place. Nut, for instance, is one of the only dances you've choreographed to be performed in a traditional stage setting. What opportunities does this resistance toward traditional exhibition of dance offer? What are some of the most interesting places you've danced?
BB:  Initially it was an issue of frequency. In dance there is a unfortunate model in which one can spend many, many months working on a piece to perform for one, maybe two weekends. That would be a total of 3-8 performances. MGM began in a one-car garage because we could be in the space"we even set it up like a proscenium with the audience on the slightly graded driveway and the garage door as a ˜curtain'"as much as we wanted and do what we wanted. When we began touring the dances, we tried to set it up so we could perform as much as possible, often improvising new shows en route and performing 1-3 times a day for up to 6 weeks straight. In a sense we never really got outside of the piece, but sort of lived it out on the road. This enabled a drastically involved and generative relationship to the work. I think that I have been able to experience the work in incredible ways, letting it shift and be flexible to enable this mobility.
By eschewing the conventional venues for dance we have developed a strong taste for the myriad spaces we have/could perform in. This has an effect on our bodies, our relationship to movement inside of the dance along with our histories in technique and practice. We meet different audiences that wouldn't generally go to a dance gig, we also get to roam outside, or at least in the margins of, the dance discipline. Our influences and aesthetic responses are not solely about dance; though this is our departure and ultimately our loyalty, we definitely operate with concerns that do not remain in the dance medium. Our work is highly visual, and our models for circulation, for touring, are really based more on a band model.
BB: What are the most interesting spaces we've performed in? The Henry Miller Library in Big Sur is a favorite of mine. We've danced in galleries, a llama barn, book stores, homes, gardens, wineries, garages (of course), bars, a goddess gift shop, Esalen, the Sol Lewitt room at MIT, and the old ice stadium locker room for the Winter Games in Turin, Italy during the Artissima Art Fair, to name a few.
MP:  So obviously, there's a prohibition against staring in our culture. In traditional performance spaces, the spectator stares at the performers, but there's enough physical distance that it doesn't feel uncomfortable. In your work that I've seen, there's a physical closeness that borders on confrontation, because the traditional boundaries between audience member and performer are transgressed. The spectator has no choice but to stare at bodies which are in extremely close proximity. For me, that heightens the experience of watching dance, making it more charged and visceral. Can you talk about the performer-spectator relationship in your work from a dancers' (or choreographer's) perspective?
BB:  We had an interview with TimeOutNY a couple of months ago and the interviewer asked if the dance had "audience participation," at which point I remember groaning a little, but also needing to acknowledge why that could/would be a question for us. We always consider the audience. We deal with the audience. I don't think that we try to construct unified, controlled experiences for the audience; we like for them to be unpredictable and respond in unexpected ways. But we definitely consider them. I think as far as your comment, though, we are very aware of the highly visual nature of dance as a form and especially its intensity in performance. (Here I like to think of Peggy Phelan's wonderful phrase regarding performance as the maniacally charged present.) The body is primary. We exploit this"we definitely exploit our bodies!"and this can be a strange, awkward and potentially uncomfortable thing. But we also play in obscuring the desire towards visibility. We have one dance, New Gree, where we begin the piece by having the audience hold hands and do a very simple step"step together stop together, then we ask them to close their eyes. The dance goes on, they eventually open them, but we do the dance with very little light, and the costumes are designed as a sort of camouflage, so we can disappear into our dim surroundings. I suppose this could constitute audience participation, but typically I am more interested in operating on a more subtle level. It's about attention, focus, being in a space and situation together.
MP: You're from the Bay Area originally and have worked extensively on both coasts. What's exciting about Detroit to you right now? What keeps you working here?
BB: Detroit is an incredible city. There are many layers that seem to be on the surface, but are really quite hidden. Space is a big issue in NYC and SF, availability. Everything, every square inch, is accounted for. The way in which space is occupied in Detroit is very different. There are ways in which it asks the subtle body to participate, to lead the way.
"Nut" will be performed at 8:00 pm on Friday, July 15th, at the Museum of Contemporary Art Detroit. Admission is free.
Matthew Piper is a Detroit-based librarian and writer.
1. Hot Slice at Zolla/Lieberman Gallery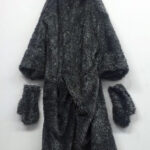 Curated by Liz Nielsen and Carolina Wheat, with work by Aaron Johnson, Alyse Ronayne, Angelina Gualdoni, Annie Ewaskio, April Childers, Brian Andrew Whiteley, Christian Sampson, Clive Murphy, Jeremy Couillard, Justin Davis Anderson, Livia Corona Benjamin, Liz Nielsen, Mike Schreiber, Monica Lorraine Bernal, Stacie Johnson and Yevgenia S. Bara.
Zolla/Lieberman Gallery is located at 325 W. Huron St. Reception Friday, 5-8pm.
2. Uncommon Commonalities at Aspect/Ratio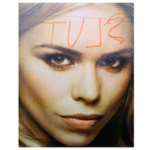 Curated by Sandy Guttman and Jeroen Nelemans, with work by Einat Amir, Guy Ben-Ner, Rashayla Marie Brown, Glen Fogel and Desirée Holman.
Aspect/Ratio is located at 119 N. Peoria St. Reception Friday, 5-8pm.
3. Ivory Anthropologie at Corbett vs. Dempsey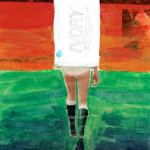 Work by Cauleen Smith.
Corbett vs. Dempsey is located at 1120 N. Ashland Ave. Reception Saturday, 6-8pm.
4. Porn Again Vol.2 – A$$Mutation at The Learning Machine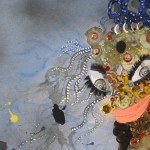 Work by Sofia Moreno.
The Learning Machine is located at 3145 S. Morgan St. Reception Friday, 7-10pm.
5. Orients at The Chicago Urban Art Society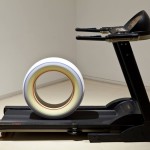 Work by Gregory Bae.
The Chicago Urban Art Society is located at 3636 S. Iron St. Reception is Friday, 6:30-9pm.

Over the past two months everyone at Bad at Sports has been in a frenzy preparing for the exhibition, "Don't Piss On Me And Tell Me It's Raining" at apexart in New York. The show was a bit of a last-minute golden opportunity, so details have been scarce, but we now have the full scoop on what's in store, and it's pretty awesome. (You can keep up with Meg, Duncan, Amanda, Tom and Richard throughout the show's installation and opening events by following Bad at Sports on Twitter and the hashtag #basapex.) The exhibition features over 100 objects, images and ephemera that will serve as a visual complement to Bad at Sports' considerable audio archives, submitted by Bad at Sports contributors and guests of the show, including:
Carol Becker, Britton Bertran, Temporary Services, Adam Brooks and Mathew Wilson, Ivan Brunetti, Tom Burtonwood, David Coyle, Death by Design, Elizabeth Chodos, Miguel Cortez, Tony Fitzpatrick, Rob Davis and Michael Langlois, Jeremy Deller, Lisa Dorin, Jim Duignan, Dan Devening, Cody Hudson, Jason Dunda, Fendry Ekel, James Elkins, Anthony Elms, Pete Fagundo, Mary Rachel Fanning,Tony Feher, Rochelle Feinstein, Pamela Fraser, Liam Gillick, Helidon Gjergji, Michelle Grabner, Dylan Graham, Madeleine Grynsztejn, Sarah Guernsey, Terence Hannum, Anni Holm, Brian Holmes, Astrid Honold, Christopher Hudgens, Meg Onli, Amanda Browder, Tom Sanford, Duncan MacKenzie, Christian Kuras, Ben Tanner, Scott Hug, Richard Holland, Carol Jackson, Paddy Johnson, David Jones, Alex Jovanovic, Atsushi Kaga, Mark Staff Brandl, Vera Klement, Peter Saul, Gregory Knight, Monique Meloche, Leo Koenig, Chad Kouri, Steve Lacy, Caroline Picard, Jose Lerma, Laura Letinsky, Kerry James Marshall, Ed Marszewski, Eric May, Dominic Molon, Anne Elizabeth Moore, David Morgan, Julian Myers, Gavin Turk, Liz Nofziger, Jamisen Ogg, Neysa Page-Lieberman, Trevor Paglan, Raymond Pettibon, John Phillips, Allison Peters Quinn, Lane Relyea, Lawrence Rinder, David Robbins, Thomas Robertello, Julie Rodriguez Widholm, Elvia Rodriguez, Nathan Rogers-Madsen, James Rondeau, Marlene Russum Scott, Alison Ruttan, Dan S. Wang, Stephanie Smith, Deb Sokolow, Scott Speh, Chris Sperandio, Lisa Stone, Shannon Stratton, Randall Szott, Christine Tarkowski, Tony Tasset, Tracy Marie Taylor, Ron Terada, Philip von Zweck, Hamza Walker, Chris Walla, John Wanzel, Chris Ware, Oli Watt, Tony Wight, Anne Wilson, Jay Wolke, InCubate, Curtis Mann, Michael Velliquette, Clare Britt, Shannon Stratton, Damian Duffy, William Conger, M N Hutchinson, Mark Francis, Annika Marie, the artists of Blunt Art Text, and more.
The exhibition also features three related exhibition talks, all of which are free and open to the public.  They'll all be rebroadcast on upcoming episodes of Bad at Sports' podcast, for those of you not able to catch the events in NYC.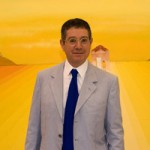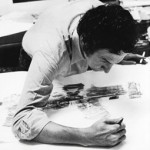 Thursday, April 8, 6pm. On the eve of Deitch's departure from New York, Carlo McCormick will talk to Jeffrey Deitch about his time and legacy as one of the most visible, dynamic and controversial players in the New York art world.
Wednesday April 28th, 6pm. Tom Sanford will moderate a panel of five other painters who will talk about painting, including: Kamrooz Aram, Holly Coulis, David Humphrey, Dike Blair and Deborah Kass.
Tuesday, May 18th, 6pm. Impractical Labor in Service of the Speculative Arts is a membership organization for those who make experimental or conceptual work with obsolete technology.
You can download the exhibition brochure, which features a conversation between co-founders Duncan MacKenzie and Richard Holland about the history of Bad at Sports, here.
Last but not least, the all-important details on the opening reception! This Wednesday night!
Don't Piss on Me and Tell Me It's Raining
Organized by Bad at Sports
Opening: Wednesday, April 7th 6-8pm
apexart
291 Church Street
New York, NY 10013