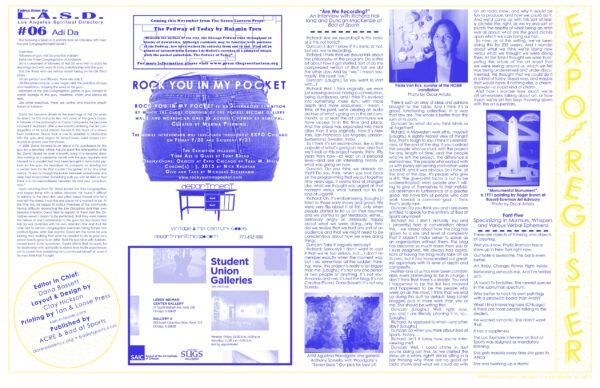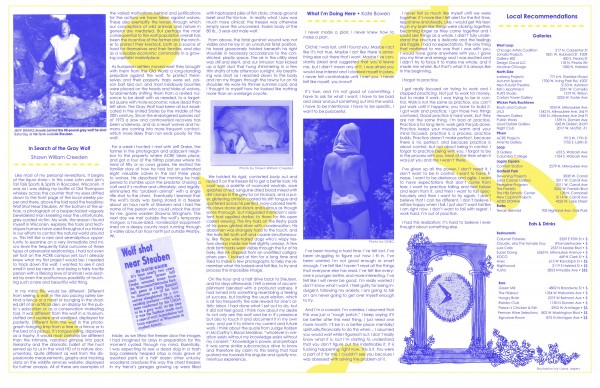 The following interview was published originally in The Expo Register, a print daily created by What's the T? Dana Bassett with ACRE and Bad at Sports. "The vibrant, hand printed Register, designed by Chicago artist Clay Hickson of Tan & Loose Press, will highlight special events during the fair including reviews of special exhibitions and trends at the exposition."  The paper is available for free in assorted newspaper boxes at EXPO, and can be downloaded here, on the Bad at Sports blog, by clicking on our front page banner. You can also read Saturday's edition here.
Under the eaves of Navy Pier, four artists install four iterations of domestic space. These spaces — a bedroom, kitchen, living room, and studio — are envisioned expressly as artist domiciles, fittingly embedded in the commercial throng and hype of a contemporary art fair. Fitting, I suggest, because they are interdependent while nevertheless at odds. The aroma, mess and casual experimentation of a kitchen is a far cry from the professional white sea of gallery cubicles. Yet of course they are interconnected; the artist must sleep somewhere, just as he or she must also engage a commercial market. This juxtaposition manifests like a dream; it is hard to know if the domestic space is dreaming that it is in an exposition hall, or if the exposition hall is dreaming that it harbors domesticity. Emphasizing this surreal tension HOME reminds fair-goers of the quotidian world behind the otherwise sharp and prestigious kingdom of commerce. In the following interview I was able to discuss the project with curator Tricia van Eck and its participating artists, Lise Haller Baggesen, Sabina Ott, John Preus and Jane Jerardi.
Caroline Picard: I wanted to ask you about your definition of "home" first — I feel like it's a theme that you have been working with for some time with your project at 6018North.
Tricia van Eck: Home, for me, is simply where I am for any length of time. I have a loose definition of home and often call the place where I work, home. This is fortuitous since 6018North is a home — a dilapidated mansion in Chicago's Edgewater neighborhood — turned into an experimental art space.
Since art is often made in one's home — thought about in the tub, worked on in the studio, written about in the office, discussed at the dinner table, and then shipped off to be shown elsewhere — what if art was presented in the home where it was made? What if everyone's home became an art space?
I believe people are yearning for unique, inclusive experiences and 6018North provides this experiential space and platform to connect with others through art. We encourage artists to take risks and to develop projects (often communally) that challenge what art is, who it is for, how and where it is made, and where it is shown. We encourage artists to think about audiences as if they were guests in the space (their home for the time being). My favorite experiences at 6018North are when the space is buzzing like a good party, where people are talking, meeting, laughing.
CP: Has your understanding of domestic places in your own day-to-day, non-art life changed as a result of these recent curatorial practices? 
TVE: 6018North's events almost always involve food and conversation to provide time to connect, talk, and discuss the art on view, as you might if in someone's home. 6018North also hosts conversational dinners for more in depth conversations related to its exhibitions or various concerns facing artists. In college, I lived in a cooperative vegetarian house and some of our conversations over dinner with friends and strangers alike, radically altered my thinking and worldview. This is the power of art and ideas shared in comfortable settings. If change begins within, it often occurs in homes, where we feel safe and secure enough to challenge ourselves.
CP: What made you want to do a series of "homes" at a place like EXPO?
TVE: I love the expressions: "make yourself at home" and "mi casa es su casa". At the recent Venice Biennale, I loved the feeling within the Pelham Project, and HOME draws from Michalene Thomas's popular apartment/bar space at Art Basel. I also like democratizing the experience of VIP rooms at Art Fairs where collectors can relax their eyes and get free coffee, champagne, or ice cream. For HOME I invited four artists whom together have created an amazing artists' home with generous and experiential rooms — an artists' studio, kitchen, living room, and bedroom to offer "an artists' home." Lise Haller Baggesen has recreated her artists' studio replete with disco balls, glitter, and glam, while John Preus and Dilettante Studios' kitchen, built from reclaimed cabinetry, hosts performances, talks, and discussions curated by Laura Shaeffer from SHOP. Sabina Ott's chill-out living room offers Expo attendees a captivating space to relax while Jane Jerardi's performative bedroom presents a dreamy moment of longing. As a home within an Art Fair, whose intent is to sell artwork, the artists and I are experimenting with how to challenge and commingle ideas of capitalism and mercantilism with generosity and hospitality through art, food, drink, performances and conversations. We want HOME to offer a unique but comfortable way to experience art within the Fair but yet not pretend to remove ourselves from its contradictions of exclusion and inclusion, since these ideas are also intrinsic to our homes, which both separate and unite, as does the art world.
CP: What is your definition of home? Or how do you think about domestic space?
Lise Haller Baggesen: The Studio is the home where the buffalo roam, where the deer and the antelope play and where Iggy Pop just wanna be your dog. The highway to hell runs through it as does the stairway to heaven. What I mean to say is that the studio is a "home" in a larger sense that the strictly domestic, or that it is a home to the undomesticated self. Since I am a very domesticated person, I am a wife and mother of two, it has always been very important for me to have a studio space that is separated (by at least a mile) from my actual home. I have to go to that place to get to that place.
Sabina Ott: Home, to me,  is a site of rest but mostly a place to build connections with family, friends, neighbors.  I am interested in spaces that are many spaces all at once — a home that becomes a community hall, that becomes an artwork, that becomes a nest.
John Preus: It is more an idea than a place.  A destination, a return, a longing, a loss, the place to which we are reconciled and always in the process of losing.  My interest in it is tied to my life with a family, and how that life clashes with, or bumps up against, or augments my life as an artist.  Much of the work on the theme of home started in graduate school when I had young children and was not home very much to see them, and the tension I felt around that condition.  Having children made me much more acutely aware of temporality because children grow and change so fast, and each moment is so tremendously beautiful (and mind-numbingly banal) in its own way.  Emotional extremes are exaggerated, and your sense of self is eviscerated and forced through the matrix of this other being that needs you but doesn't care at all about you as a subject.  The reality that I am at once creating the idea of home for someone else starts to overlap with my own conception of it.  The title, Homemaker is really interesting because it is so literal and narrative at the same time.
I think of domestic life as the private arena within which we confront our thrownness.  We did not choose our life in most ways, but we can choose how we live at home, at least until we live with others, and then we are in a mini- political petri dish.
Jane Jerardi: A lot of my recent work has been dealing with displacement and longing, so the issue of home gets right at the heart of these ideas.  I think of home as not having to do  necessarily with a specific place, but with a certain familiarity and sense of comfort built up over time through everyday ritual as well as a community of people and relationships cultivated over time, and perhaps, even, a state of being.  In some ways, I think the body is the ultimate home and a way to be 'at home with ourselves' and as a deep, resonate place for connection and groundedness.
CP: What does it mean to you to fabricate and embed such a place (or installation) in a commercial art fair?
LHB: The artfair is the epitome of artwork as Product, whereas the studio represents the artwork as Process, or put differently the glamour of the artwork as a luxury commodity vs. the makeshift glam attitude of actual art making. I am more interested in the latter, so I am hoping that our installation can work as a respite from the commercial rush of the fair and be a reminder that art comes from somewhere and is going somewhere, outside of the ever-present "contemporary" that seems to be the event-horizon of the current art market.
CP: How does your installation at EXPO respond to your idea of domestic space?
JJ: The installation at the EXPO of 'Nocturne' deals with the idea of the body as an archive of memory and as a home or container for somatic experience.  In the work, the virtual body moves and responds to a real body — either the body of the viewer or of a performer (during the two scheduled performances).  It gets at the idea of everyday choreographies and rituals that create a sense of intimacy and connection — and a sense of home.  While of course alluding to the bedroom and sleep — which  we spend a lot of time doing in domestic space — the work also relates to dreams and virtual spaces.  I also think sometimes of home as a place where I can slow down, and this particular work shifts a sense of time to a slower one, inviting the viewer to also slow down, in a hopefully meditative, relaxing way.
LHB: My installation at EXPO plays with the idea of the studio as "the space where your voices can live". Â Or in other words, the space where your different influences can confluence and mingle and interfere with each other in a new set of relations. In that way it operates as a sourdough, rather than an archive. Of course, this being an artwork, it doesn't pretend to work as an actual studio, but as a model of a studio, a mise-en-scene.
SO: Tricia has been calling my room "The Chill Room." I have taken a kind of chant and tweaked it and used it as the sound accompanied by almost psychedelic imagery designed to transport the participant to an unfamilar place outside of measured time. It is a relaxing place that, through the repetition of the video, almost hypnotizes those resting on the faux fur covered bean bag chairs. There are three fish bowls on mirrors — the fish simply swim in circles and reflect the liminality I hope the visitors feel. It serves as the living room in this quartet of rooms, where there are many people relaxing and the conversation can be  especially unguarded, especially intimate, because of the dream – like atmosphere. I am fascinated by the affect of objects and spaces- especially those that combine multiple functions and references. I am not interested in reflecting how we already experience domestic space, but making a site of different associations and experiences outside of  what we already know. I hope the room is a respite and a counterpoint to the art fair experience, and I am hoping that the dreamy quality of the space will almost suspend of time. Perhaps people will find that they have been dreaming and chatting in this room for hours, perhaps just a few minutes.
JP: EXPO is in a way the polar opposite of a domestic space, and any attempt to make it domestic becomes sort of absurd.  The idea of creating a pseudo-domestic space within an exhibition hall strikes me as a longing to somehow conflate the private and the public.  It's something like wanting to have sex in public, that the intensely personal and subjective act requires an audience to consummate it, so to speak.  I'm interested in the phenomenon that homes look increasingly like stage sets that nobody lives in, and become glorified storage space for furniture that is never used, combined with an opposing interest in main street, in making public life feel more homey.  The point of contact is the liminal zone, the place where the public and private lives of a community intersect through socioeconomic interdependencies. Our interest in the home is maybe something like our interest in nature-it becomes active on the occasion of loss.  We are homeless.
JJ: While an art fair may be the ultimate place for securing artworks that might decorate or become the accouterment for a domestic space, and our expression of home might indeed be the 'things' we consume, I also believe 'home' to be something completely intangible. Â In this way, this installation emphasizes everyday ritual and embodiment as a part of our experience. Â While all art operates on an experiential level, I hope this work emphasizes a resonance between the experience of the installation and the viewer.
SO: I hope the room is a respite and a counterpoint to the art fair experience, and I am hoping that the dreamy quality of the space will almost suspend of time. Perhaps people will find that they have been dreaming and chatting in this room for hours, perhaps just a few minutes.
JP: The frenetic beating heart of EXPO is the spectacle, consumerism, the ambitious energy to outdo each other, to be noticed, to be visible and relevant, all of the opposite qualities from being at home. Maybe EXPO HOME is a way to interject some small degree of homeliness into that environment, and a small gesture of resistance to the market aspect of the whole affair.  It is also a way to think about the varied art economies.
My piece in the show directly references Mike Kelley's piece, More Love Hours Than Can Ever Be Repaid.  It is partially a tribute to what is for me a really affective piece, but I like it for all of the wrong reasons.  He sees the gift economy as manipulative, leading eventually to an incremental and collective sense of shame and indebtedness.  The fact that the love hours can't be repaid for him is because we don't know what we owe in return for a hand-made doll.  Money creates at least the potential for a clean slate, a perfect exchange, but does not generally account for all of the forms of cost offsets that we all engage in, to avoid taking full account.  The thing about a gift is that it is often something that you would not have paid good money for.  You receive it with gratitude as a gesture of friendship, or obligation, but you might rather have the money if you were to look at it pragmatically.  The market determines value through supply/demand…as the theory goes, while love-hours are a social economy.
For my project, over 30 artists, builders and friends have agreed to collaborate with me.  I designed a kitchen, and suggested conflating cabinets and vitrines-kitchen as exhibition-and they are all building the cabinets, whatever that means to them.  So it will be a hodgepodge, collective kitchen that we will try to unify in some way on site.  Maybe they all agreed to work for no money because they like me and enjoy working with me, or being involved with my projects? Maybe it's because EXPO is sort of a big deal to put on your resume?  Maybe they hope their piece will sell and they might make a little money?  Some are young artists and happy to have so many eyes on their work. Or, maybe they like the idea that the project forms a temporary community, and considers the social and political possibilities of temporary action communities? So, in terms of exchange, they are getting something-cultural capital, money, associative capital… and I am getting something-labor.  But whether or not the exchange is even is yet to be seen.  The surplus of the exchange is the emotional remainder, somewhere along the spectrum from gratitude to resentment.  Every single one of the people involved has some spoken/unspoken expectations, or wishes for the show, (myself included) and how their work might be received in it.  They are all contributing Love Hours, in exchange for exposure, fun, associative capital, communitarian good will … As artist David Wolf put it, the makers of the cabinets are all like one of the stuffed animals, and the kitchen becomes the afghan.  But the major difference is that I don't intend it as a critique as much as a kind of revelation.  I intend it as a big happy love fest in a place where that will probably be considered uncool.  The 2nd, and not yet articulated part of this project is to consider whether the debts have been discharged, and how, and why, which will hopefully include the added complication of money.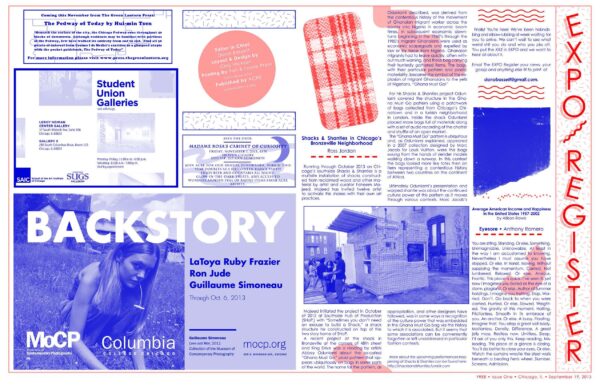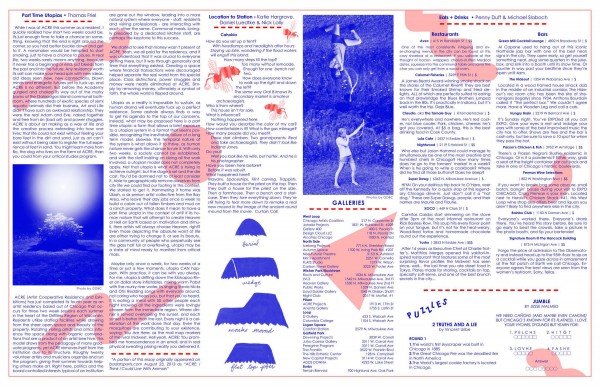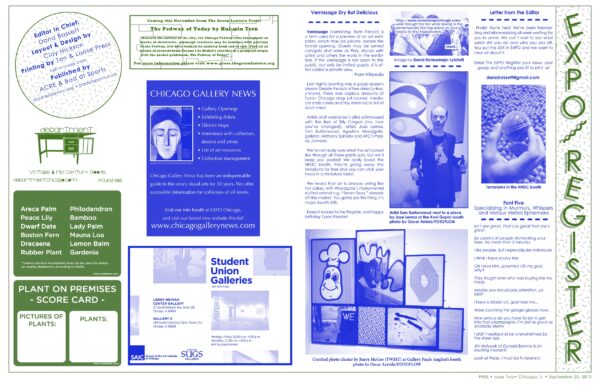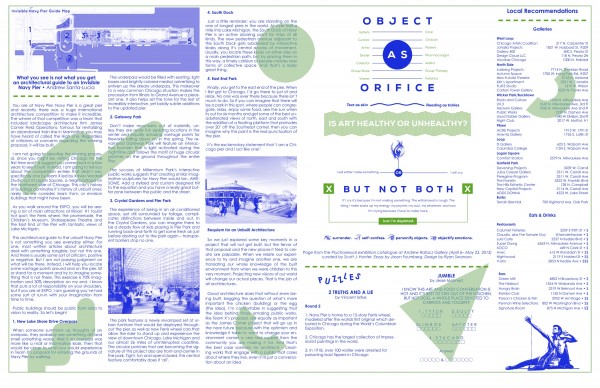 1. San Francisco Museum of Modern Art: Call for Proposals: Visual Activism Symposium in San Francisco, March 14–16, 2014 www.sfmoma.org (Deadline for proposals: October 1st)

The International Association of Visual Culture (IAVC) invites proposals for its third biennial symposium in San Francisco on March 14 to 16, 2014.The symposium will be an international gathering centered on the concept of visual activism. It will explore the relationships between visual culture and activist practices across a wide range of contexts. Through varied and diverse modes of image-making, artists and designers may create and manipulate tools of social change.  Likewise, political activists may utilize visual strategies and objects in order to confront and address social and political issues. Art can take the form of political and social activism, and activism often takes on specific, and sometimes surprising, visual forms that are not always aligned with or recognizable by art-world frameworks. During the convening, artists, cultural producers, scholars, students, critics, organizers, activists, and citizens will engage with and offer perspectives on the many questions that arise: to what degree do forms of visual activism travel? In what ways are they necessarily grounded in geographically specific spaces and locally specific knowledge? How can theorists, scholars, and practitioners engage in conversations about abstract or oblique visual activism, such as those produced in conditions of extreme censorship? How can the complexity of governmental or commercial visual activism be approached to better address hegemonies of visual culture? How does the past become a form of visual activism in the present?Proposals should respond to these questions or related topics and may take the form of papers (20 minutes), artist talks (20 minutes), short performances (five to 30 minutes), or lighting-round interventions (five minutes). Limited funds are available to support travel. Proposals should include a 400-word abstract, links to websites with additional publications or relevant images and information, and a CV. Please send proposals to edu@sfmoma.org (with" Visual Activism" as the subject line) no later than October 1, 2013. For further information about the International Association of Visual Culture, or to join the IAVC, please follow this link.

2. Open invitation for Art Shanty Projects 2014:  Deadline for applications October 14th 2013

Seeking visual artists, musicians, composers, media artists, architects, poets, scientists, dancer/choreographers, writers, builders, fisher-people, outdoors-people, naturalists, puppeteers, set designers, vocalists, spoken word artists, craftspeople, storytellers, actors, playwrights, etc.interested in participating in the design and construction of ice fishing shanty-like structures, producing participatory projects, art, events and shows on frozen White Bear Lake, MN during February 2014. For 2014 we are offering: 20 Art Shanty Residencies, $1200 stipend each, on-ice support, publicity and building support. ASP residency stipends for the 2014 Art Shanty Project are intended for artists to build a shanty and spend a significant portion of time on the ice. More information, including specific proposal requirements and eligibility detailed here.

3.San Francisco Art Institute (SFAI) Richard Diebenkorn Teaching Fellowship: Call for applications Application deadline:Friday, November 1, 2013

SFAI is currently seeking applications for the Fall 2014 Richard Diebenkorn Teaching Fellowship. Established in 1998 by the generosity of the family of painter Richard Diebenkorn—both an alumnus and longtime faculty member of SFAI—the Fellowship provides an opportunity for artists to teach at SFAI and have sufficient time and financial support to work in the studio.

Through its semester-long structure that includes a residency with studio at Headlands Center for the Arts, the Fellowship not only offers each participating artist an invaluable opportunity to further their own studio work, it also leaves a deep, lasting impression on SFAI's students. This year's Fellowship is open only to artists who reside in the United States and outside of the Bay Area. Artists must apply by the deadline of Friday, November 1, 2013. Please see details below about important dates, application fees, eligibility, and process. Electronic submissions only: sfaicalls.slideroom.com Fellowship dates: August 25–December 5, 2014 SanFrancisco Art Institute located at 800 Chestnut Street, San Francisco, CA 94133. For more information follow this link.

4. MELLON SAWYER SEMINAR POST-DOCTORAL FELLOWSHIPS 2014-2015

John E. Sawyer Seminar on the topic of "Political Will" : Deadline for applications is December 16, 2013. 

The notion of "political will" is at the heart of debates about the meaning and character of political life. It informs definitions of sovereignty, whether the popular consent of the "people" or other forms of authority. It is an idea that works to legitimize the juridical order and systems of law, in particular the legal form of the constitution. And it is implicit to definitions of democracy and cosmopolitanism alike. Yet despite its centrality, the concept of political will has remained relatively unanalyzed within political theory.

This Sawyer Seminar aims to study the topic of political will from a range of disciplinary angles, theoretical approaches, and cultural perspectives. In so doing, we hope to pose a series of questions about political will. First, how is political will genealogically related to correlative constructs, such as jurisdiction, liberalism, and governmentality, and how might a focus on political will shed new light on those terms? Second, how might one historicize and lend contextual specificity to conceptions of political will? What insights into the nature of political will can be gained from a comparative, cross-cultural analysis? Third, what role do culture, aesthetics, and desire play in forging and sustaining political will? Is it generated in the imagination and/or affective, materially grounded practices; or it is better explained as an abstract concept governed by the operations of reason? Fourth, what particular contributions do varying theoretical frameworks (deconstruction, psychoanalysis, Marxism, biopolitics, affect theory, postcolonial studies) offer to an account of political will?

While political will is a category that informs nearly all aspects of political existence, this Seminar will devote particular attention to analyzing four sub-topics related to political will: sovereignty and biopolitics, cosmopolitanism, democracy, and constitutionalism. In addition, we expect that many of our conversations will be oriented around questions of aesthetics and the imagination, thus investigating both the cultural and affective attributes of political will?

………………………………………………….

The Mellon Foundation will sponsor one postdoctoral teaching-research fellowship in the humanities, awarded for the one-year period beginning July 2014. The fellowship offers a stipend of $45,000/year. While in residence at Cornell, the Mellon Fellow will hold a department affiliation in one of the humanities departments, participate in all activities associated with the Sawyer Seminar on "Political Will," have limited teaching duties, and have the opportunity for scholarly work. More information here.

Eligibility Requirements

Applicants for the Mellon Postdoctoral Fellowship on "Political Will" for the 2014/15 academic year must have received the Ph.D. degree after September 2008, and must be working on topics related to the theme of "Political Will."  Mellon Fellowships are open to international applicants. Applicants who will have received the Ph.D. degree by June 30, 2014 are eligible.  Applicants who do not have the Ph.D. in hand at the time of application must include a letter from the committee chair or department stating that the Ph.D. degree will be conferred before the term of the fellowship begins.