I love Christmas movies. Really, I do love them. I'm not being ironic or anything. Most Christmas movies are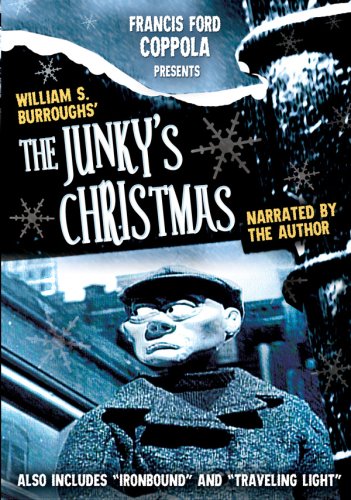 expertly crafted for the sole purpose of making the viewer feel good, to uplift our spirits on these dark, frigid nights. I wrote about some of my favorites in a post a few years back. But sometimes "the season," can be a little much.
The Junky's Christmas is the perfect antidote to this oppression of cheerfulness, while of course, still maintaining that Christmas vibe. This twenty-minute film is short story by William S. Burroughs, produced by Francis Ford Coppola. In Christmas short tradition, the film is claymation, with voice over from Burroughs himself. I have no idea what the intended venue of this film was, but I saw it on Canadian TV way back in the day. I can't imagine this on American broadcast TV, even now all these years later on the film's 20th anniversary.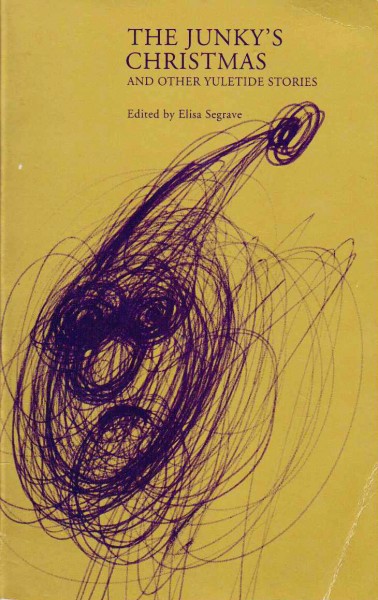 The text for the film comes from the story of the same name from the anthology The Junky's Christmas and Other Yuletide Stores, edited by Elisa Segrave. A quirky book, this anthology collects 18 Christmas tales, more the way Christmas really is than The Lifetime Chanel would have you know. It's an interesting idea, but the reality is lacks. I mean, who really wants to read a whole book of Christmas stories.
So I recommend that if you need a break from all the holiday sparkle and tidiness, you check out Junky's Christmas.  Sit back, relax and let ole Grandpa Burroughs read you a Christmas story:
"It was Christmas Day and Danny the Car Wiper hit the street junk-sick and broke after seventy-two hours in the precinct jail…"

The Junky's Christmas – William S. Burroughs, F.F. Coppola – 1993 short from alexey l on Vimeo.
Eric Zimmerman is an interdisiciplinary artist with an interest in the successes and failures of American history. His subjects have varied from Clint Eastwood and Spaghetti Westerns, the Apollo 11 lunar landing, and George Eastman of the Kodak Company—all done with excruciating detail in drawings, sculptures, didactic installations, sound pieces, and more.
The most fascinating part of Zimmerman's practice is the research involved within the making of sometimes six-month long drawings or three-hour collages. He often presents artwork like pieces of evidence, making a visual map to help the viewer see many facets of an event that may or may not have actually happened.
He currently lives in Houston, Texas and is represented by Art Palace Gallery.
You've mentioned the "poetic connections" that often occur in your work — can you explain how that started for you and how you've used/been influenced by poetry to inform your studio practice?
I'm not sure if I can pinpoint that exactly, though on some level its likely something that has always been present in my work. I've always maintained an interest in reading poetry and thinking about the way in which language and text imparts an idea in contrast to visual images and objects. Poetry is a way for me to complicate and undermine some of the conceptual coldness in my work. I want there to be that emotional resonance/dissonance that poetry does so well.
Poetry is one of the last vestiges of radicalism left in the world and I've found myself thinking more and more about how, as a set of working parameters, it might be useful in the studio and when putting together an exhibition. Useful in its uselessness, and I mean that in the best possible way. Outside of the zine 'West of the Hudson', which is a collection of actual poems, it's thinking through this general notion of the poetic that I find myself coming back to most often in the studio.
There is a play on lapsed mythologies and time in your work, but also masculinity as a reoccurring role in history. How do you arc the three things together, or do you feel that they play a very separate part in your work?
Time is something I think about very specifically, in terms of the deliberate speed of production and the ideas that center around history. Mythology tends to enter into the work more organically. Mythologies of the American west, violence, art history, Western capitalism and specific historical figures have each played a part in my work over the past few years. They become linked through the accumulation of evidence (objects, sounds, images, texts, etc.) surrounding a particular event or figure and the broader goals for a particular piece or exhibition. The masculinity aspect is a less conscious choice and comes out of my thinking about the pairing in human history between success and progress with failure and destruction. Men happen to be responsible for a lot of our failings as a species and play central roles in the portions of history I've been interested in thus far.
Your drawings are based off of iconic imagery or snapshot photography, and are painstakingly photo realistic. The Clint Eastwood piece comes to mind specifically. What is your intention behind working with appropriation but by switching mediums to appropriate? How does snapshot photography influence your work?
This goes back to the notion of time and evidence. When I was just starting to make drawings of actual things I wanted to deliberately slow the process down, as a way to really process the source material and as a response to digital speed. I wanted to let images from a variety of time periods operate on a level playing field and drawing was a way to neutralize the sense of time inherent in photographs. The photographic image, as a form of documentary evidence, is important to me but I care less about the actual photograph itself. The drawn illusion, or photo-realism, is a product of that thinking. It's a means to get the kind of images I want. Again, I think the avalanche of photographic images, and snap-shots, is unavoidable so it's interesting for me to think about how 'art' pictures fit into that equation. Drawing is a really stupid way to make a photographic image when we've got so much technology everywhere, but its attractive to me for that reason, which maybe gets us back to this idea of poetry and uselessness. Maybe photography and the photograph are just too damn useful; I haven't figured that one out yet.
In your most recent exhibition, you placed a bobcat skull and a feather as lone objects. They almost seem to me like pauses between your didactic and installation work that can be text-heavy or referential. How did you feel about making a sculptural piece that was seemingly less about craft and more about the relationship to origin/context?
It was a fairly natural progression for me. In some ways it was an inevitability that came directly out of the zines, posters, sound pieces and sculptural objects. These were all pieces that took source materials and plugged them into new contexts that established alternative reference points and often-nonsensical narratives. In thinking about the exhibition as an entire piece, the feather and skull (along with the selenite and petrified wood) were about injecting this notion of physical fact, or proof, up against the drawings, collages, and other works that are far less matter of fact.
At the same time these objects contain a sort of poetry that attracted me to them. I like this notion of these scientific-esque specimens that are reactivated and made poetic through context and their place amongst the other works. They become evidence of something else other than their materiality and origins. They're symbols for old geologic time, flight, life cycles and decay, which suggest a sense of duality and transformation between their original and current states.
I'm interested in your sense of presentation that seems to be intrinsic to the authenticity, or lack there, of an object. [i.e. the Apollo moon landing exhibition]  Do you begin knowing how you want to show it, or does that not factor in until later?  
I typically have a good sense of how I want a particular object to be displayed from the outset. It comes down to thinking about typical museum display strategies; the way they present objects, the context of the institution, etc. and then consciously working to undermine the authority of those devices and the purported 'truth' contained therein. The zines and posters came about from thinking directly about the sense of power and hierarchy inherent in didactics and gallery guides; those things that tell us that there is a right and wrong way to understand art objects, that viewers need to be 'educated.' But it's also about this idea of accumulation and placing things in proximity to one another. I do this in-order to set up different propositions between the pieces in order to question the narratives and authenticity that is built into every image and object. Lately I've been trying to broaden the web of references and potential resolutions offered by a group of works. Productive confusion comes to mind.
There is a lot more to your work, like geometry, collage and archiving—all practices that have deep methodologies by themselves. Is that something that comes to the foreground within your process, or something you directly avoid?
Collage and the archive are things I'm always thinking about. The notion of the archive sent me down my current path and I used to literally keep all these research binders on given topics, a sort of mini-archive, but it became really tedious and constricting so I threw them all away. Really, who cares about what I'm looking up when I go to the library, it's what emerges from that process that is most important. I've become less interested in the literal notion of an archive and the broader ideas they suggest: selection, rejection, context, subjectivity, multiplicity, accumulation, etc. Archives are collages in a way so I've been thinking about that too recently. Practically in how I set up an exhibition, how pieces are displayed and relate to one another and theoretically as a way to think about different types of knowledge and our relentless desire to understand the world.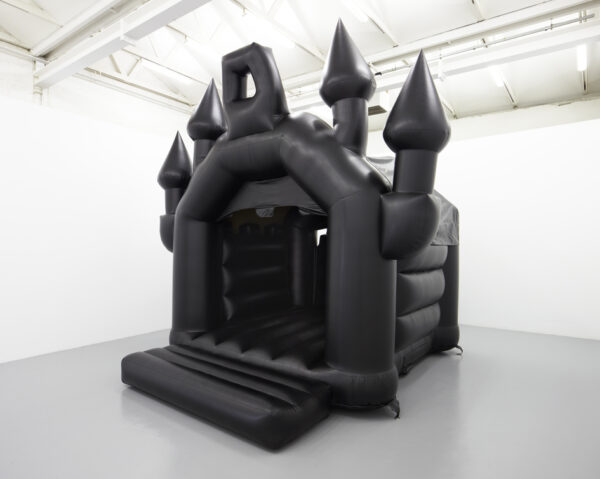 Photos will not prepare you for Department of the Interior by Tom Dale, nor will the description: a bouncy castle made from black leatherette. But stepping round a corner at Aid & Abet, Cambridge, UK, there it was, roaring with the sound of an air pump, trembling slightly, inviting allcomers.
"You can't access this piece," says Dale, "You have to imagine that you're bouncing on it, which is twitching the nerves between the brain and the fingertips." So black leather, as he acknowledges, has never promised so much fun.
This is troublesome. Dale describes the viewing experience as "algebra", in which you gauge your own reaction against those of other people. "What I'm interested in is an examination of yourself as well as what we see before us."
The London-based sculptor identifies two opposing pleasures at work here. Along with the idea of a kids' party, There are he points out "S&M overtones". One is a public activity, the other very private. "What I think is interesting about the work is it traps two opposing forces," he says.
In many ways it is this potential for the tasteless which led to the work's creation. Dale uses the word 'wrong' as if the castle is a moral error: "When something is wrong, we are drawn to engage with it. When things are wrong, we want to put them right," he says. "We want to put the house in order."
And yet bouncy castles are a fine metaphor for our current circumstances. They represent the soft power which governs most lives in the West. Bright colours and shrieking kids tend to obscure this, but in forbidden leather there's no mistaking the work of a hidden hand.
There was nearby another monumental piece in which power was hinted at rather than demonstrated. This was High Noon, a red carpet bearing the footprints of a missile launcher: a cruciform image from the crushed and oily outlines of a very heavy stand.
Research is critical for Dale, and he demonstrates as much with a knowledge of obsolete military hardware. He tells me the imprint of this launcher was for a Thunderbird, developed in the 1950s, the last surface-to-air missile that Britain produced.
The artist compares such technology to the convoluted mechanical fantasies of Victorian artist Heath Robinson. "You would fire it into space and press a button and the nose cap comes off and it throws a chain net over the airplane that it's nearby, which is kind of amazing."
"What working on this scale has taught me is that you need to do your research. You need to go to places. You need to visit people who supply the materials or the vehicles or the objects you need," he says. This lets Dale take resulting decisions on a level he calls, "Very microscopic."
As with Department of the Interior, High Noon invites and frustrates a desire to step on board. "It's kind of like a homeopathic pill," says Dale of his cold war trace. So perhaps what both pieces lead to, in their playful way, is an immunity to fear of power structures.
Armed with a recent PhD, Dale is ready with plenty of theories about the effects and the workings of his chosen art form. But according to this audacious sculptor, what he does relates less to philosophy than it does to knowledge.
"It's about how we organise, how we arrange things, how we fit into these things that we know," he says. "These works here are, if you like, knots or joints of culminations of a certain kind of knowledge, but then it becomes dissolved." So, again perhaps, an apparatus of knowledge cannot always stand up to critical engagement, certainly not to comical engagement.
In conversation with Dale, you find he moves nimbly from metaphor to metaphor, and never without a sense of humour. So he will also describe his works as, "being like a ventriloquist's dummy, but when I take my hand out they're still telling me things".
As for the contest between the monumental works he brings to the gallery, and the virtual realm in which we sometimes occupy, Dale states his intention to, "produce an object that releases ideas or discusses things in a different way at a different speed, with a different currency."
These are left field works from a left field talent. By way of an aside the artist puts forward his latest theory of mind: "I'm beginning to think that our brain exists outside of us as well, that it's almost like we have an invisible unicorn's horn type brain."
"I think there's a brain which only exists when we start to speak or when we start to act," he continues, "Maybe I need to work on the formal construction of that a bit". It does sound like the starting point for another push-me, pull-me sculpture, the visceral brain by Tom Dale.
1. The Dutch Don't Dance at Aspect/Ratio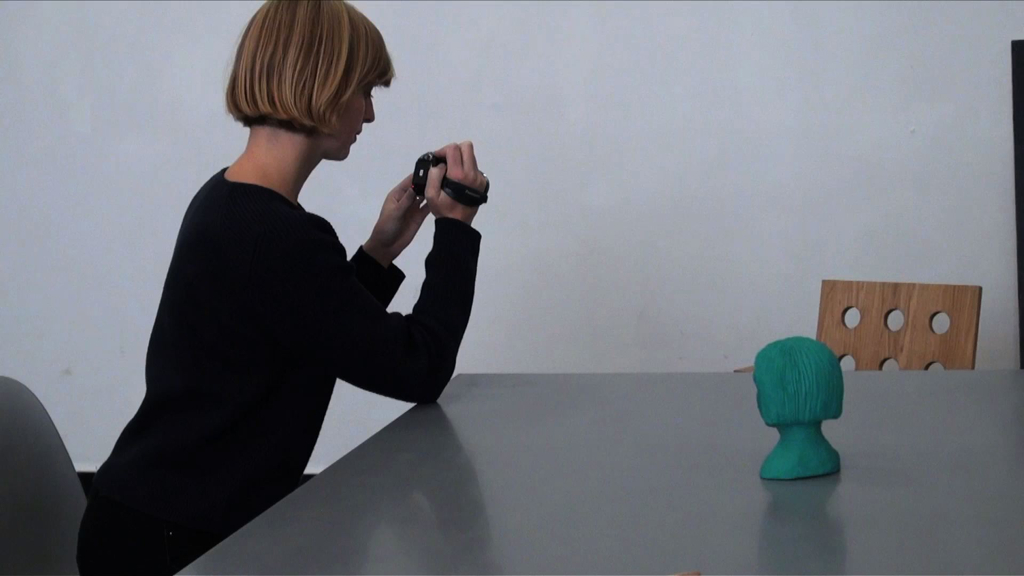 Curated by Kirsten Leenaars and Jeroen Nelemans.
Aspect/Ratio is located at 119 N. Peoria St. Reception Friday, 5-9pm.
2. The Age of Spontaneous Generation at The International Museum of Surgical Science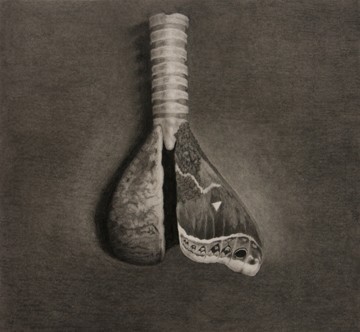 Work by Lauren Levato Coyne.
The International Museum of Surgical Science is located at 1524 N. Lake Shore Dr. Reception Saturday, 6-9pm.
3. The End of Absurdity at Linda Warren Gallery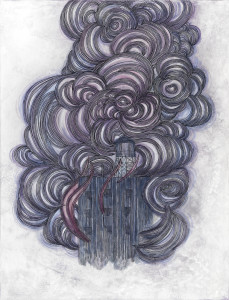 Work by Lora Fosberg.
Linda Warren Gallery is located at 327 N. Aberdeen. Reception Friday, 6-9pm.
4. Milk of Human Kindness at Queer Thoughts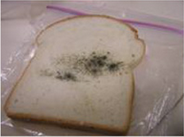 Work by Darja Bajagić, Michael Clifford, Maliea Croy, and Fraser Taylor.
Queer Thoughts is located at 1640 W. 18th St. Reception Friday, 7-10pm.
5. Height Down at Alcatraz Chicago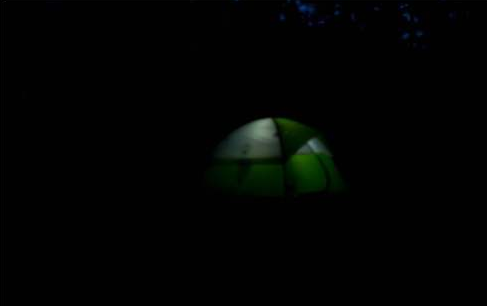 Work by Joseph Mault and Ben Regozin.
Alcatraz Chicago is located at 1000 N. Halsted St. Reception Saturday, 7-10:30pm.
A few weeks ago, I went to the Walker Art Center on a very busy night. A few new exhibitions had just opened; the Fritz Haeg residency was coming to an end; there was a live DJ; it was only the first snow of the season and the roads were still clear; admission was free. I walked through hundreds of people dancing and drinking to the pulsing DJ set. I elbowed my way through a crowd to see Natascha Sadr Haghighian's work. When I finally made it up to the real reason I came, the Lucky Dragons immersive/participatory experience/performance on the crocheted rug at the heart of Fritz Haeg's At Home in the City, it was quiet. People spoke in hushed tones, looked and read intently, gathered on the rug to crochet scarves and sweaters and commune over what they had brought. A small circle at one side of the rug sat with ribbon-like instruments, holding them to activate various sounds that morphed as you touched another person, formed chains with the others holding the ribbons, alternated who held the ribbons and where they were in the circle.
I had a great time at the Walker, but there was something missing, something that I had experienced the last time I saw Lucky Dragons. At that time, I was immersed in a basement full of people completely in sync with one another, aware of our bodies without speaking as we shaped the immersive sound and videoscape that enveloped us. Lucky Dragons eliminates the line between musician and audience, yet the people playing on the crocheted rug were not completely present. They were transient, ready to move on, to be pulled in the hundreds of other directions the busy night offered. Even the people who lingered the longest, who invited onlookers to join the circle, to commune with touch and sound, to experiment with creating the atmosphere of the room, could not make the circle hold. The Walker was incredibly successful at drawing people in to experience the multitude of events that night. The engagement I had hoped for, however, was pulled in the many directions of those events, and I was left wanting to find it in other ways.
I went to the Artists' Quarter last weekend to hear Happy Apple. The crowd had braved subzero temperatures for a standing room only show, and Happy Apple delivered what we had come to hear. They were in their stride before they began and ran further and faster than we could believe. They drew out their songs, opening doors through even their most bombastic pieces into quiet, minimal moments that never ended. They defied time, asking us to make the fleeting minutes we were together last all night, embodying the desire of everyone jammed in the tight, dark basement to keep that basement open forever. As we slowly peeled away at the end of the night, we knew we could not stop the Artists' Quarter from closing at the end of the year after decades of supporting young, experienced, local, and touring groups, but we were united in a joyful, music-filled affirmation of its power and importance.
Dave King, the drummer for Happy Apple and many other groups, recently spoke about the importance of quiet in music venues, the difficulty of playing and listening over the clank of caesar salads and clumsy servers, the noise of crowds and busy bars, the incessant distractions of large venues. The Artists' Quarter, however, provides "the environment to hear and play […] music without those interruptions." Every show I have seen at the Artists' Quarter has been quiet enough to hear a pin drop. Everyone from the front  of the stage to the back of the bar is there to listen, watch, completely engage with musicians. It is powerful and humbling to see musicians and audiences connect so deeply.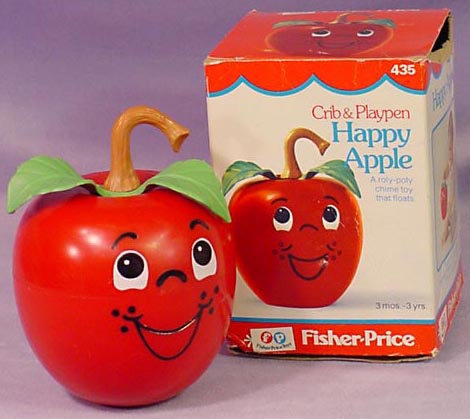 At the Happy Apple show, in that basement with no distractions, with nothing else pulling the crowd away, I found the engagement that I missed at the Walker. Everyone left the Artists' Quarter energized, amazed, and lamenting the loss of a great venue, an invaluable resource for artists and audiences, a place that will be sorely missed not just because it will be harder to see the musicians they supported but also because the loss of any arts venue is a loss to the entire arts ecosystem. King reminds us, "Whenever a place for art outside the commercial paradigm is lost, it becomes harder to sustain the more progressive stuff found off the straight and narrow." We all know that to be true, but we must sometimes be reminded. We can only hope that reminder does not come too late.
Go to the Walker, support its programs, but go to the Artists' Quarter too. We need both big and small art institutions, places to hold thousands of people and others to allow for moments of intimate engagement, venues where everyone can find something and others where a few can find a once in a lifetime experience. The Artists' Quarter has shows through the end of the month. If you are not in Saint Paul, go to your own local arts venues big and small; they need your presence too.