Let's talk about James Turrell.  Yeah, its been a while, hasn't  it?  He's still out there, digging away at Roden Crater.  Turrell also has a major retrospective up right now at LACMA (Los Angeles County Museum of Art), and I recently had the opportunity to see that show.  It was the first time I'd really gotten to experience Turrell's work in person, which is (more than with any other artist) the only way to see it.  It is really unlike any other art viewing I've ever experienced.
James Turrell:  A Retrospective, at LACMA, is divided into two parts.  Part 1 is a retrospective of projections and hollows, some dating as far back as the 1960s.  Afrum (White) from 1966, is a projection of white light into the corner of a room, creating the illusion of a three-dimensional cube suspended in the space of the room.  We walked into the mostly dark room and moved around a bit, and yeah, it's trippy, it looks like it's 3d.  We were about to move on to the next room when the surprisingly helpful and friendly security guard volunteered the optimal way to view the piece.  Following his advice, I started over.  Closing one eye, he'd told me, helps the illusion (by eliminating binocular vision, you get rid of some of the visual cues that tell you what's closer and what's farther away).  I also found that removing my eyeglasses reduced the focus enough that things like wall texture disappear, which also helped.  The basic principle at work here is that a projected beam of light hitting the corner of a room, at a diagonal, the beam spreads out more and more as it nears the corner, because its farther away.  This mirrors the way objects appear smaller as they get farther away, creating the phenomenon we call two-point perspective.  The neat thing is that the illusion not only remains, but in fact becomes more and more convincing, as one moves about the room.  Slowly, keeping my one uncovered eye trained on the projection, I walked across the room, watching the apparent cube rotate in the darkened room.  By the time I reached the wall, looking along its length at the projection, it appeared totally to be a hovering, glowing box, floating off the wall.
The rest of Part 1 continued generally in this vein, early pieces mostly consisting of either this kind of projection, or of backlit cutouts into the walls.  Turrell also produced a series of holograms, on display here, and the exhibition might give some hope to those working to preserve SAIC's holography program.  But the real money shot is in Part 2.  We actually viewed Part 2 first, having been advised by a friend who'd seen the show that as it got later in the day the lines would get longer.  Entering Part 2, we walked past the "Perceptual Cell," a sort of Bathysphere-like contraption deigned to immerse one viewer at a time in an environment of colored light.  Unfortunately, the piece required separate tickets beyond the separate tickets required for the rest of Turrell's show, and they were both expensive (eighty bucks, I think) and sold out long before we had planned our trip to LA.  (Even the remainder of Turrell's show required separate tickets which had sold out for the day by the time we arrived at 11:45, but we'd bought ours in advance.)
For the rest of us, the heart of Part 2 was a 2011 piece called Purusa.  After standing in line in a darkened hallway, shephered by security, we entered a sort of foyer.  A long bench ran along one wall, with cubbies beneath for shoe storage.  We were asked to take off our shoes and don little white booties while we waited.  Opposite the bench was a ziggurat dias of carpeted steps, leading up to an aperture in the far wall, through which we watched the preceding group of viewers experiencing the piece beyond.  The light in that space gradually changed, and gave those in it a sort of halo of a second color.  I have no idea how this works, but for example when the light in the space was blue, those inside it seemed to have green halos around them.  And then it was our turn and we were called into the space.
Purusa consists of a large room with the cross section of a rounded rectangle, so no corners are visible.  Opposite the entry door is an open wall, opening into a space with a bare wall a few feet back.  The room itself is let by bars of colored LEDs around the door, while the far wall is lit separately.  The room is kept fairly dim, the far wall more brightly lit.  The result has been described as being that of a physical screen, in the shape of a rounded rectangle, hanging in the space of the room.  I could see this, but (perhaps in part as a result of having had it thus described) I saw it less as an object and more as a portal (as it is), but opening not into a shallow face blocked by a wall, but rather opening into a vast, featureless expanse.  Okay, frankly, it made me think of the door to a shuttle bay in the Rebel base on Hoth.  It had that bright, blank, vast, strangely-colored, polar sort of feel.  At least at first.
Spending some time in the space, these physical associations began to diminish.  I removed my eyeglasses, mostly to get the frames out of my peripheral vision, and faced a wall so that no other viewers were in my field of vision.  And I stared blankly into space, into color, into light.  It occurred to me that looking at Turrell's installation felt a lot like how I look at a Rothko painting.  In Washington DC, I think it was the fall of 2005, I went to the National Gallery, and somewhere they had a room full of Rothkos.  I was there by myself, no timeline to speak of, and that's when I figured out how to look at a Rothko.  I approach the Rothko from across the room, forming a quick visual impression but not really lingering until I am close enough that the margins of the painting become lost in my peripheral vision.  Aah, there it is.  Now you can look at it.  Not that you can actually see it, not yet, but you can start to look.  If you wear corrective lenses you might take them off; petty details like the scumbled paint and the weave of the canvas, which those nose-to-the-surface would-be viewers take to be so important, are in fact entirely incidental.  Rothko paints with what, at least to me, looks like a disregard for the paint.  He paints like he wishes it was light.  And, after a few minutes of staring, that's what it becomes, that's what it is.  It occurs to you, that you aren't seeing paint, that you can never see paint, that you can never see anything at all, except light.  Photons, particles or waves, hitting you in the retina, through whatever intermediary barriers of nerves, aqueous and vitreous humors, lenses, cornea, and intervening air, but ultimately it's just light hitting your brain.  That's how you look at a Rothko.  It's drugs, man.  It's drugs.
So you step inside the Turrell and everything's weird, you're thinking about Hoth and looking down at your hands, that weird marbling, dark blood and pale fat showing through the translucent skin, and you're thinking about drugs, and light, and the color slowly, gradually changes.  You suspect gradients, and question relationships.  Look behind you, back through the door by which you came.  Come on, art school kids, you've done this before.  You know the light out there was white, or white-ish, a warm white I'd call "Institutional Incandescent."  The whole time you sat out there, it never changed, so you know it isn't changing now.  And you remember simultaneous contrast, the phenomenon by which colors shift towards the complement of adjacent colors, in the same way you have more game if you have an ugly wingman.  And you remember your 2D design class, your color theory.  The room is blue right now (and now blue was your color) and so of course when you look back, the outside room is going to be orange.  But it's not.  It's green.  It's fucking green.  Green is its color.
So Turrell's inside your fucking head, and he's got a ballpein hammer and a pair of tin snips, and he's just sort of banging away and cutting shit, seeing what happens.  And you don't know whether he knows.  Is he like some Dr. Mengele, Dr. Moreau, mad scientist type, experimenting on us, blindly?  Or is he more like some demonic Clive Barker villain or H.P. Lovecraft bumbling hero, offering to show us heretofore unseen worlds, but perhaps at some terrible cost?  Of course not.  That's fucking silly.  He's just an old man, an artist, probably a bit of a hippie, or maybe we're just stereotyping based on the long, gray beard.  Maybe he's a wizard.
There is, undeniably, something about Turrell's work that makes you feel like there's an experiment going on, and you're not sure if you're a peer reviewer examining the results, or a subject providing data.  In this there's something a lot like Olafur Eliasson, who in his semi-recent (last few years, look it up) exhibition at the MCA Chicago provided a similar sort of experimental, experiential exhibition.  One was a round walled enclosure of changing colored light, which one viewed in a way similar to the way you experience Purusa, albeit on a more modest scale.  Another was a corridor filled with amber light, to which ones eyes become so adjusted that, upon leaving, the whole world is bright goddamned violet.
So anyway, Turrell's got this place, Roden Crater, out near my new digs in Flagstaff, Arizona.  And you can't go there.  Neither can I, for that matter.  It's pretty tightly guarded, and while you can find it on a map, generally, the exact location is a pretty closely guarded secret.  I saw a lecture the Psychology department at Northern Arizona University (where I now teach) put on about Turrell's work, and it was such a tease, the presenter sort of apologized for getting us all hard and sending us home with blueballs.  So far, the only people who can go out there, unless you "know somebody," are people who have supported the project through purchases of major works.  As for the general public?  It's anyone's guess.  Wikipedia cites an article, from 2007, as saying Turrell intends to open the place for public viewing…in 2007.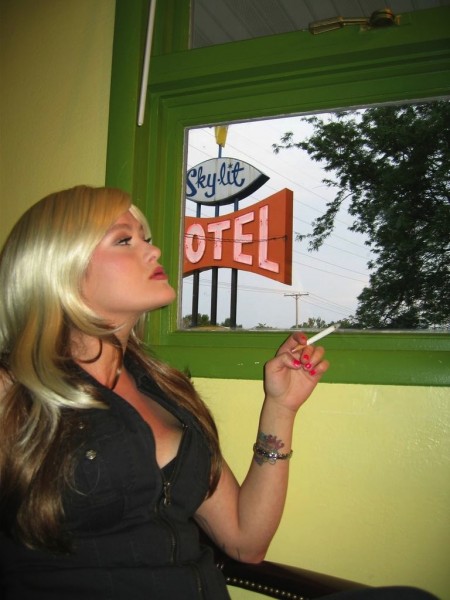 Thea Liberty Nichols writes about a new independent film project by Laura Stewart:
The two main protagonists of Laura Stewart's latest film are the titular "Shooter," motorcycle gang leader of Green Bay, Wisconsin's Black Pistons, and Whitley, a young woman who is both his partner in crime and charity project….Shot without a script, the film uses voice-over narration to reveal the thoughts, fears and desires of Shooter and Whitley, and we experience the filmic world Stewart creates through the lense of their impressions and experiences. Although Stewart confesses that a typical days shoot would involve "having a general idea what I'd want to film," she cultivated a collaborative relationship with her actors and actresses wherein they would agree or decline to proceed given the premise she would establish. The goal was always to produce scenes that most realistically reflected their lives, so although the relationships and events of the film are all constructed, the characters had, "the freedom to expose the parts of their lives that they want(ed to)."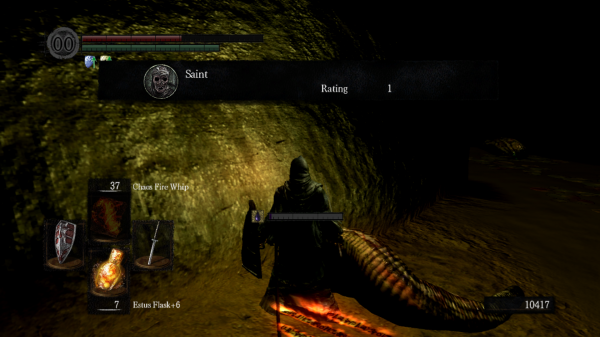 Another fantastic post from our game blogger, Paul King:
Repost on Ana Mendieta;  as her tragic end  seems so often to eclipse her narrative, I was especially excited to read more about her life:
Cuban-born and American-raised, Mendieta described her work as "earth-body" art. From 1971, when she had her first solo show while an MA student at the University of Iowa, until her death, she created a diverse collection of work that included silhouettes of her body created in mud, earth, rocks, wild flowers and leaves, performance pieces that evoked the folk and occult traditions of her native Cuba as well as her beloved Mexico and subversive self-portraits that played with notions of beauty, belonging and gender. In her performance pieces, where she sometimes used blood "as a very, powerful magical thing", she evoked the power of female sexuality as well as the horror of male sexual violence. In her photographic self-portraits, she pressed her face against glass to distort her features or pictured herself dripping in blood or disguised as a man with glued-on facial hair.

Mendieta's art, like her spirit, was feuled by a restlessness rooted in her exile from Cuba. Friends described her variously as "sparky", "provocative", "tempestuous", "outspoken" and "fiercely ambitious." After her death, many saw, in her often dark and ritualistic art, a foreshadowing of her fate – she once staged a performance in which visitors came upon her prone under a blood-splattered white sheet. Others claimed her as the freest of female free spirits in a male-dominated art world. The curator and scholar Irit Rogoff, her as "essentialised through an association of wild appetites and with unbounded female sexuality." It is only now that the power of her art is finally taking precedence over the stereotypes that were thrust upon her and the darkly dramatic manner of her death.
Repost from Dezeen on curation and design, wherein 96 Curatorial Theses are propsed:
I interviewed Andreas Fischer who forever transformed my thinking about painting with the following statement (and the rest of the conversation is just as good):
Well, I think of painting as decidedly not static and that is a big reason I am interested in it.  I do think that so called fixed images are different from what we more clearly accept to be in motion.  Paintings are moving perhaps more slowly and can be understood as attempts to visualize actions in a heightened way.  Literally and chemically paint is  moving and changing over time from the moment pigment is ground, through the gesture of applying paint, to the drying; shrinking; aging and cracking that paint undergoes over time.
Mairead Case continued her lovely series, Maintenance this week, opening with a quote from Mierle Laderman Ukeles' 1969 Manifesto for Maintenance Art: "The Life Instinct: unification, the eternal return, the perpetuation and MAINTENANCE of the species, survival systems and operations, equilibrium" Case discusses books:
Here are five books I read this month, and pictures of three more. An asterisk means the book (or zine) came out less than 365 days ago. (The green polish is Selena Gomez Nicole by Opi. I don't own the bottle but I did bonk my thumb running for the #18, and a nice lady at the library let me do a touch-up. The silver is Wet n Wild.)

+ Library Mixtape (exhibition catalogue) (John M. Flaxman Library at SAIC, 2013)*
+ Radon by Travis Fristoe and Aaron Cometbus (Salad Master, 2013)*
+ The Wayside by Julie Morstad (Drawn and Quarterly, 2012)
+ The Long Goodbye by Meghan O'Rourke (Riverhead, 2011)
+ You're So Sexy: When You Aren't Transmitting STDs by Isabella Rotman (self-published, 2013)*
The Life Instinct: unification, the eternal return, the perpetuation and MAINTENANCE of the species, survival systems and operations, equilibrium.

– Mierle Laderman Ukeles, Manifesto for Maintenance Art, 1969!
Here are five books I read this month, and pictures of three more. An asterisk means the book (or zine) came out less than 365 days ago. (The green polish is Selena Gomez Nicole by Opi. I don't own the bottle but I did bonk my thumb running for the #18, and a nice lady at the library let me do a touch-up. The silver is Wet n Wild.)
This summer I visited slow gallerys' group show, Rehearsal Attire. It was an exhibit about painting and something about what slow's Director Paul Hopkin said has stuck to my ribs. Hopkin talked about how many Chicago painters created flat canvases, with a picture plane that stands parallel to the viewer, suggesting this predisposition might have something to do with our immediate landscape — the way we live in a flatland, on urban streets crowded with buildings. By comparison  Southwestern painters are prone to pictures with expansive skies and topographical landscapes  stretching indefinitely out. Hopkin admitted that conversations like that — about horizon lines and abstraction — led Fischer and Hopkin to organize Rehearsal Attire together. In this case, however, landscapes were not expressly present, nor limitless topographies. Rather, Fisher's abstract paintings hung alongside Meg Duguid, Mindy Rose Schwartz and Charles Fogarty. Duguid disassembled a wall in the gallery and packed it in a suitcase. Fogarty removed a wall from his studio, on which he had painted a gingham cloth and re-situated it inside slow, beside a pile of campaign-like baseball hats that read "LUNCH". Mindy Rose Schwartz sculpted a figure out of plaster cast with an unprimed, and partially stitched canvas face; in another work a delicate series of hoops reach off the wall at variant angles. Between the hoops' bounds, flowers and thread weave in abstract, figurative compositions. I was drawn into these works with many questions — questions about limits, deconstruction, assembly and abstraction, questions that brought me to Andreas Fischer's studio, where we discussed his approach to painting, and how Rehearsal Attire came about.
Caroline Picard:Â How do you think about horizon lines in paintings? Can you have multiple limits operating at once in the same piece?
Andreas Fischer: Things like horizon lines and spatial boundaries come from  conventions embedded in the images I have been using.  The starting points for all of my recent work are what I would call conventional everyday image types -the kinds of images that are so present that they often get taken for granted or ignored.  At the same time, though, they have a problematic status because they are completely  contested territory even though they might look stable.
On  one hand I am using various aspects of the conventional states of these images, which are socially determined. On the other hand I am  materializing a reaction by trying to reconstruct these images, which I see as an example of how any individual might react. So, yes there are definitely multiple limits and they are directed by moving changing negotiations that I see as a kind of intersection of one idea of what is social and another idea of what is individual. Painting in this sense is a kind of materialization of reception or reaction — action painting in a sense, but not as a statement — maybe more like the way an electronic instrument might monitor a changing environment.
CP: Wait — that's exciting. How is a painting like an electronic instrument? Is it responding to you or the viewer?
AF: Well, I think of painting as decidedly not static and that is a big reason I am interested in it.  I do think that so called fixed images are different from what we more clearly accept to be in motion.  Paintings are moving perhaps more slowly and can be understood as attempts to visualize actions in a heightened way.  Literally and chemically paint is  moving and changing over time from the moment pigment is ground, through the gesture of applying paint, to the drying; shrinking; aging and cracking that paint undergoes over time.
More importantly, though, a painting is an  action or gesture that begins to happen under certain circumstances and changes as the context around it changes. Our perceptions and interpretations of paintings change as the changing chemical compounds intersect with worlds that are always trying to figure themselves out. In this sense painting is like an electronic instrument in that it is a kind of sensor and feedback system that outputs interpretable data as the world moves — the meaning of the painting (or its output) changes as the stuff around it changes.
I am interested in the act of painting as a way of thinking, sorting or  diagnosing.  Both painting and electronic instruments come into being in a sense because of what they need to be able to do with their environments.  Electronic instruments are programmed to track, calculate, and relay data based on socially developed criteria or perceived need.  Maybe we do a version of this too as individuals  and if so I think painting is likely a materialization of this kind of reflection of a larger social environment.
CP:  How do you think about the logic of a single composition? 
AF: The operating functions for composition and formal relationships for me are negotiation and process. In a sense each work is compositionally and formally its own activity. The kinds of reactions and procedures that an image seems to provoke on a given day especially as these bounce off of different patterns of thought and expectation floating around in the world vary quite a bit. This part of the operation  is not a logical progression — it is more preformative, maybe a bit like the way a player responds to the action in many kinds of sports.
CP: But in that case are you playing against yourself? Like a soccer player bouncing a ball against a concrete wall with static, physical and predictable qualities? Or do you feel like the canvas/paint/medium brush are less predictable and somehow capable of responding to you, like — say — another player on the field?
AF: I definitely experience it as the latter.  What I was thinking about was the way a body navigates and responds to various barriers and desired outcomes in real time — the spontaneous interaction of it all is so much like the act of painting for me.  Maybe the ingredients of painting are not quite like another player, but more like the entire context of the game.  So yes, the medium is not predictable for me.  If I could control it I wouldn't paint.  Furthermore,  I suspect that I am deciding or acting and reacting coextensively with social interactions I have had or might anticipate having in the future.  I think this is where the distinction between  what is social and what is individual falls  apart in an interesting way because each of these determine the other and maybe there is not really even a distinction in the end.  Maybe we are really post-individual.
CP:Â How did your recent show "Rehearsal Attire" come together?
AF: Paul Hopkin and I have been talking about doing something for a while and when we started to think seriously about what a project might look like we started trying think of way to  acknowledge conversation as a generative tool. I was making work that was in many was the product of specific conversations I was having with a few people and was very interested in a group show as a way to extend that dialogue.  I think Paul had been on that page for a while before we started working on the project.
Much of art history is really the act of watching very particular materialized conversations between a surprisingly small group of people. One could argue that the real content of much art is the function of conversation or relatively intimate social interaction. I wanted to start acknowledging my work as a set of  indexes of  lines of conversation.  I wanted to take that system  into a gallery and mix it with a different group of people  having different conversations so that one conversational context would bounce off of a few others to see how they would co-mingle and resisted each other.  There are so many amazing ways that groups or specific conversations out in the world intersect with other groups.  There is something fundamentally fascinating about a semi closed circle bumping into another semi closed circle.   That vibration, that negotiation is incredibly exciting to me and has been a huge motivator for my work over the last several years.
CP:Â How do you see that fitting into the more general dialogue of painting at the moment?
AF: I see a great deal of coolness of one kind or another in painting right now. I might be interacting with that characterization in the sense that, even though I kind of love much of the work I would characterize this way, I am much more interested in a state of being thoroughly tangled in the messiness of thought, struggle, material, and process.  I am probably not anything like cool in my interaction with painting.  I think I embrace a kind of sloppy affirmational complexity that has more of a diving-into-the-muck quality to it.
CP:Â How do you think about deconstructing frames? Is that something of interest to you in painting?
AF: I love deconstruction and the expectation that it will yield different layers of meaning. But I don't think of my work in those terms right now. I think the negotiations that I see the work enacting are more like a struggle to bring things together. There is the familiar idea about early modernism that at a certain point painting became more opaque, more interested in its own materialism as a way of enacting skepticism toward unified illusion and its ability to function as a vehicle for certain idealisms, perhaps dangerously so. This is a way of seeing materially oriented painting as engaged in negation, criticism or the act of taking apart to an extent. Now that the idea of a unified illusionistic painting is historical and the more usual way for painting to function is through assertions of materialism over illusion, I think materially active painting has executed one critical task that maybe does not need to be rehearsed as insistently anymore meaning that materialism is a kind of free floating signifier that can attach itself to a much wider range of potential functions.  The range of possibilities for material activity has opened  up.
One of the possibilities can be a link between opacity and the act or struggle to form an image or to produce rather than take apart. Painting can be expected to  create a narrative construction relative to images we know to exist or not. For me the act that is most important is the act of framing in a sense, or getting an image to grow and take shape inside a frame, on a surface, or within a field.  In that case when we watch a painting we are watching something grow.
CP: One of the things I often struggle with in abstract painting is how to understand the meaning, or what is at stake in a given work. Taking what you said into account, I wonder if this idea of emergent order (is that an accurate paraphrase for "getting an image to grow and take shape inside a frame") is at the heart of the matter. Namely, whether or not a painting succeeds and/or fails at that — whether it makes the pursuit of that order interesting, and — if you'll allow a sentimental tone — heartbreaking (again, because it succeeds, or almost succeeds)?
AF:Â I totally agree with what you are suggesting at least in terms of how I would like my work to live or die. Â Heartbreak could very well be a part of it all.
I like that you use the term emergent order as well.  I understand that to be a bottom up kind of growth based on a kind of exchange and growth where no one entity is in charge, is designing or directing the process or even knows what is going on, but great innovation or development takes place anyway.  I think social interaction that flows beyond individual intent or understanding (or maybe just determines it in the end), but operates none the less is totally fascinating and it might be that many kinds of paintings are symptomatic of this kind of function somehow because they happen through a group of impulses, gestures, thoughts, urges, curiosities that just move around an individual  kind of unknowingly.  There is an argument about Cezanne, for example that his supposedly individualistic innovations in paint handling are really just marks that anyone could make, which means that Cezanne is not an old fashioned modernist genius, but a kind of repository of commonality and his brilliance is really in his assertion of a shared, common, everyday kind of simple mark that anyone could make.
In the end if all of these interactions somehow reflect something valuable  then they work.  And as you suggest, maybe if this kind of thing is true then it establishes a different way for painting to function than relying on what we might have called meaning in the past.  Maybe it is not really about the question of where or even if it ends up, but a kind of empathetic struggle to move toward something.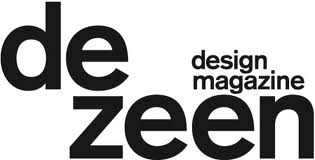 In the first of his monthly columns for Dezeen, V&A senior curator Kieran Long argues that today's obsession with authorship and celebrity "leads to serious imbalances in the way we see design in the world" and calls for an overhaul of the way design is curated in the twenty-first century.
Long, who was an architecture journalist before being appointed to curate design, architecture and digital at the V&A last year, points out that museums like the V&A focus on handmade, one-off objects at the expense of the mass-produced, anonymous objects that predominate in the real world. "The museum is more or less silent on the era of extraordinary Chinese manufacturing we are living through," he says.
Below he sets out "95 Theses" for contemporary curation, including provocative statements such as "Ugly and sinister objects demand the museum's attention just as much as beautiful and beneficial ones do" and "Museum curators have as much in common with investigative journalists as they do with university academics".
---
Every morning, on the way to my office, I pass a sign that reads: "Whatever thy hand findeth to do, do it with thy might." At the Victoria & Albert Museum, the building is always telling you to do something. The didactic, Victorian and Edwardian decoration asks you to pay attention to nature, to design and manufacture, to the provenance of objects, even where your food comes from. But this particular sign is deeply serious in its upper-case, gilded typeface. It can be seen only by V&A staff, and most often by the people who empty the bins in the service road at the back of the museum.
As a motivational slogan, it's espresso-strength, but it also betrays an emphasis at the V&A on the handmade, the artisanal and the one-off that design institutions, the media and designers themselves share. An object that an artist's or craftsperson's hand has touched has far more chance of making it into the V&A's collection than something mass-produced or anonymous.
In our China gallery, for very good institutional reasons, there are no contemporary, mass-produced objects. The twenty-first century is represented by artisanal glass and works of conceptual furniture design: the museum is more or less silent on the era of extraordinary Chinese manufacturing we are living through. Dezeen has a similar emphasis: while the site is catholic in its tastes, the anonymous, the mass-produced and the semi-designed are suppressed in favour of the work of a fairly coherent group of designers.
There are all sorts of pretty reasonable explanations for this. The most banal is, of course, that star designers are click bait: celebrity matters, especially in the media. On the other hand, some might argue that designers' work is simply better than the anonymous manufactured stuff that surrounds us. It's easier to love the milled aluminium monocoque of Jonathan Ive's Macbook than the awkward black plastic housing of a traffic light.
The emphasis on the authored leads to serious imbalances in the way we see design in the world. In future months, I will use this column to try to broaden the conversation about what design is, to try to move beyond a myopic interest in what designers and architects do, toward understanding what their work tells us about the world we live in. The others writing here (Sam, Alexandra, Justin and Dan) are all much better at this than me: I'm looking forward to reading their work. read more