GUEST POST BY AUGUST EVANS
"Cinema is a wonderful way of expressing dreams."       -Phillipe Soupault, founding surrealist
Here in Bloomington, IN, the December midnight screening series at the renowned IU Cinema, "More Human than Human," is poised to screen David Lynch's prequel (and conclusion) to the cult television series, Twin Peaks: Fire Walk with Me.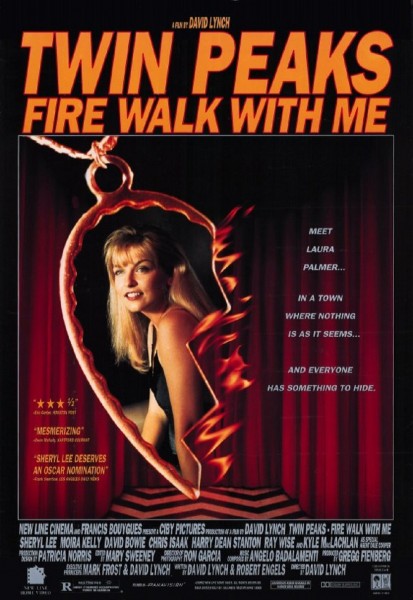 Photo Courtesy: lynchnet.com
The IU Cinema describes Lynch's 1992 film as "part neo-noir, part family melodrama, part surreal horror movie." The descriptor "surreal" comes up more often than not in describing most any Lynch project–from an early film like Eraserhead, to a later work like Blue Velvet, or in any general summary of Twin Peaks–to a more recent foray into the song and accompanying film, "Crazy Clown Time."
As much as the term "surreal" is used to describe the Lynchian universe, I wonder how such constant use might be making "surreal" into a Lynch-like genre, as equally identifiable as noir: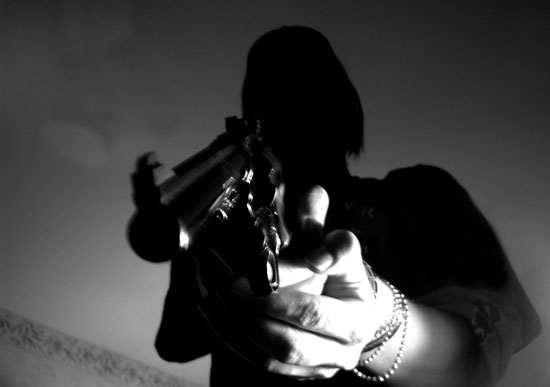 Photo courtesy: Noir Film Festival Dubrovnik
But in the way that we identify the above as a decidedly noir photo still, what qualities make a film "surreal," other than there being something bizarre, non-linear, oddly juxtaposed about it?
Lynch has come to be known for his "surrealist films". His Wikipedia page claims he's developed his own unique cinematic style, dubbed 'Lynchian', characterized by dream imagery and meticulous sound design. The surreal, and in many cases, violent, elements contained within his films have been known to "disturb, offend or mystify" audiences."
But even though Lynch's films are unmistakably surreal, are they surrealist?
Surrealist cinema, with origins in Surrealism, a movement that coincided with the birth of motion pictures, whose originators grew up alongside the first films, defines itself as being unable to be defined by style or form, ever-shifting and incongruous.
Only three films were actually ever designated "exclusively surrealist productions," created in the throes of the movement and in keeping with its tenets: Germaine Dulac's La coquille et le clergyman (original scenario by Antonin Artaud), Luis Buñuel's L'âge d'or, and what might be deemed the quintessential surrealist film, Buñuel and Salvador Dalì's Un chien andalou.
Though not necessarily "better" than any blatantly produced generic film, Un Chien Andalou is undoubtedly "different" than such films created under the commercial conditions and restraints of Hollywood. There is no doubt that the film was self-consciously produced, and subsequently consumed, against the mainstream generic model. Film theorist Steve Neale suggests Un chien andalou "flaunted the genre system predominant in Europe at the time it was made…the genre 'narrative feature film', and the genres of the contemporary European art film…Buñuel, claimed it was not even an instance of avant-garde filmmaking, but rather 'a desperate appeal to murder."
Surrealism strikes me as an ideology akin to an artists' movement, rather than a publically discussable genre. As Luis Buñuel wrote, the group sought "to explode the social order, to transform life itself," an aim far more expansive than a simple generic label.
Any attempt to place the weight of genre upon an artists' movement like Surrealism presents problems, considering the aims of the first (and possibly only) surrealists were to explode the bourgeois order. Indeed, these initial surrealist films achieved something very unique, specific, and particular to the artists' movement out of which they emerged. Toby Sussman deems these early films "the pinnacle of the Surrealist films…the representation of the total passion of a human event pushed beyond previously known limits…resulting in a beautiful new world of images existing somewhere between the amorphous intractability of dreams and the cold acceptance of everyday consciousness":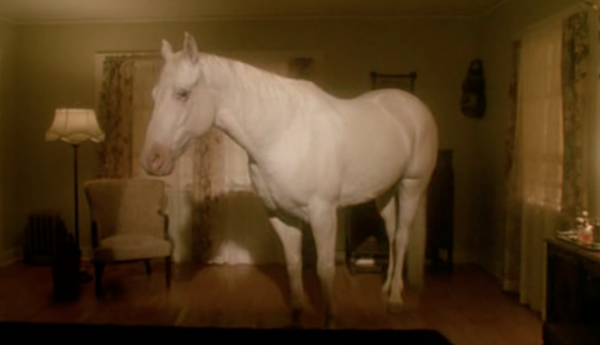 Still from Twin Peaks: Fire Walks with Me      Photo Courtesy: lynchnet.com
Contemporary Czechoslovakian filmmaker, Jan Švankmajer, has called himself a "militant surrealist."And yet, in his 2007 essay about the filmmaker, Jan Uhde calls him "one of the most significant living directors of non-mainstream and experimental film animation," and cites Surrealism only as "a major influence" on Švankmajer's film style. The first surrealists were nothing if not a collective, making Švankmajer's participation in an actual group a notable link.
http://www.youtube.com/watch?v=SqGAZgtDiBU
The experimental films of Maya Deren could certainly fit into this category as well. Deren combined her interests in dance, voodoo and subjective psychology in a series of perceptual, black and white short films. As an independent distributor, Deren exhibited and presented lectures on her films across the United States, Cuba and Canada. In 1946 she booked the Village's Provincetown Playhouse for a public exhibition. Deren titled the exhibition: 'Three Abandoned Films – a showing of Meshes of the Afternoon, At Land & A Study in Choreography for the Camera'. Deren took the word 'abandoned' to refer to Guillaume Apollinaire's observation that a work of art is never completed, just abandoned. Whilst the title was ironic, the exhibition was successful.
Yet Deren actively rejected categorization as a surrealist, refused the definition of her films as formalist or structuralist. To label her films as surrealist brings up the same situation of Lynch's distancing himself from the term in interviews, and summons the origins of the artists' movement, people who based a huge amount of their identities on their active alignment with an ideology via Breton's definitive manifestoes. Indeed, Deren's request that her films shall not be called surrealist clashes logically with the crucial foundations of the artists' movement, especially in considering how actively its practitioners self-identified as surrealist.
It seems to me that surrealism exists as a state of mind rather than a genre-form. Both dada and surrealism have been defined by their adherents as attitudes of thought as opposed to formalist or strictly cohesive artistic styles, and the artists were therefore committed to obtaining new effects by experimentation, recording accidental events resulting from improvisation.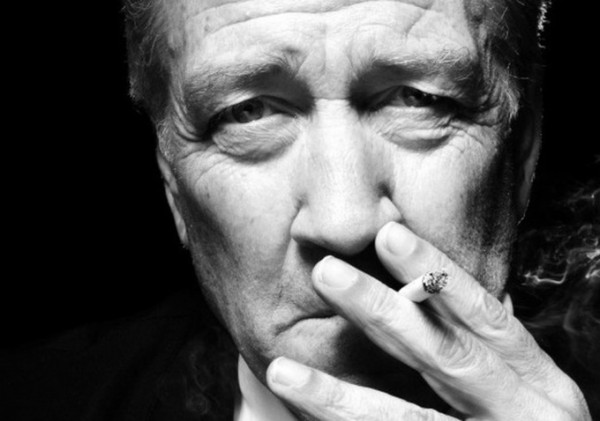 Photo courtesy: lynchnet.com
Michael Richardson writes, "the surrealist necessity is to make Marx's demand for the 'transformation of the world' and Rimbaud's demand to 'change life as one and the same thing." The Surrealists' belief that "poetry should be made by all not one" required broader societal change and helps explain the movement's close identification with various shades of left-wing thought. The publication of numerous, often difficult, sometimes perplexing, manifestoes should be understood within the context of the turbulent politics of the interwar years.
Excluding Å vankmajer, few filmmakers take such rare and raw revolutionary risks today. The essence of surrealism, refusing to be here but always elsewhere, makes me wonder whether a film like Lynch's Twin Peaks: Fire Walk with Me should be included among those forerunners. Though the film teems with dreamlike, non-linear imagery, it contains its share of gratuitous nudity and standard plot turns. To align with the originary notion of surreal, the film should explode the social order, force the viewer somewhere new and perplexing. Whether Fire Walk with Me explodes any staid order, I have yet to know. What I do know is there is something very different about it, which may be enough to count as surreal.
August Evans has written in Mexico, Sweden, and Aix-en-Provence, France, where she taught English before returning to the U.S. to complete her Masters of Humanities degree at the University of Chicago. She has taught college English and Humanities in Chicago, and studied fiction writing at the University of Illinois at Chicago. Currently she is an MFA candidate at Indiana University, Bloomington. Her fiction and book reviews may be found in HTMLGiant, Melusine, and Monkeybicycle.
Guest post by A.Martinez
I was introduced to the work of Sara Drake at my first Brain Frame event, March 2012. Brain Frame is an event series that invites comic artists to explore the performative side of their work. That night, Sara's shadow puppet performance "The Romance of the Tiger Lady"  truly blew me away. I try to avoid using the word 'magic' to describe work, but the kind of child-like captivation I felt in response to this piece was both unexpected and incredibly moving.
Bad At Sports last spoke to Sara just before her two-month teaching venture in Cambodia. It was this trip that inspired "The Romance of the Tiger Lady", and it was also this trip that inspired her (most impressive) self-taught movement towards shadow puppetry. You can find Sara's work online at http://saradrake.info/;  she is also the  comics writer for Bad At Sports.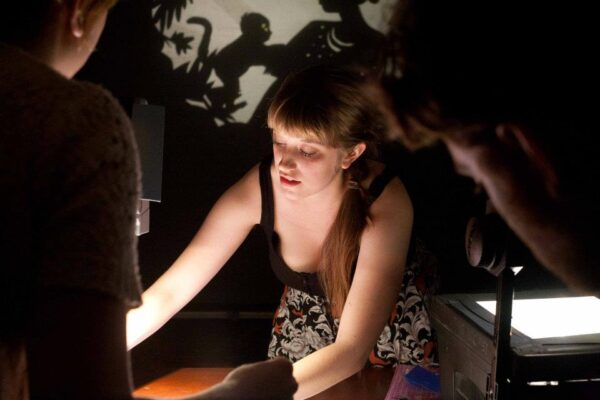 A.Martinez:Â How did you get from making comics into performing shadow puppetry?
Sara Drake: Estrangement. I had just returned to the US from Cambodia where I had been teaching comics, and every way I knew how to articulate myself became erroneous. I needed to communicate in a mode which wouldn't come off as abrasive or didactic within an insular arts community in Chicago. I wasn't ready to process my experiences abroad with other people yet. It takes me a long time to process anything, including my new found political awareness.
Shadow puppets signaled tedious, meditative sessions alone in the dark and allowed me to find a voice I was aware of in the back of my mind but wasn't sure how to wield.  So much of my creative life is prefaced with writing and asserting justification for making things. When I'm speaking in shadows, I am literally fumbling around in the dark trying to find bits and pieces to a story.
Martinez:Â So to begin talking about your piece, The Romance of the Tiger Lady, I want to start with your trip to Cambodia to teach comics to a group of young women. When were you there and for how long?
Drake:Â I was there for two months in 2011 through an initiative called Independent Youth Driven Media Production in Cambodia. My former teacher, Anne Elizabeth Moore, was looking for creative responses to issues relevant to young women in Phnom Penh. I applied with a gendered comics and self-publishing workshop.
Martinez:Â How did living in a completely different country teaching comics influence your work?
Drake: I was there for such a short time! I wouldn't exactly consider two months "living" in a foreign country. It did completely shift my life. As for my work I attribute it most to an entangling and dispossession of my morality, which I'm only just beginning to explore through comics.
I am definitely an advocate for travel if you have the means or opportunity to do so, but hesitant to encourage others to pursue a project like mine. There are unique risks and potentially hidden power structures at play. To walk into a community as an outsider with limited understanding could be devastating, despite how well-intentioned an artist may be.
Martinez:Â Did you watch much shadow puppetry there?
Drake:Â Only as a tourist. Not as someone who has the ability to talk about the medium affluently or with respect to a long, and important cultural tradition.
Martinez:Â Of all the comics you read while you were over there, what made you decide to choose this story to work with?
Drake: That's the thing. I did not speak or was literate in Khmer. I had to find comics in the market places and through word of mouth, typically through western expats. Cambodia is still rebuilding from and coming to terms with decades of illegal American bombing, the Khmer Rouge regime, civil war, and persistent corruption. Comics, like all artistic production during the regime, were completely wiped out. The Romance of The Tiger Lady, by Im Sokha, is a horror comics from the 1980s about a were-tiger lady who falls smitten for a hunter. Aside from it being a good story, it was one of the comics that was well liked and looked at often among the women that came to my workshops.
Martinez:Â So, you made a decision to make this into a shadow puppet performance, and then how did you begin this process?
Drake:Â I spend a lot of time writing and collecting fragments of ideas until I internalize and visualize moods and feelings. Then I have to somehow translate them into puppets. I am still a bit mystified as to how that happens.
Martinez:Â The piece is 17 minutes long. About how long did it take you to just cut out all the scenes?
Drake: For Tiger Lady, I wasn't just cutting out the puppets, I was also teaching myself how to make shadow puppets. The show took about three months to physically cut out. A clumsy, one foot after the other sort of business.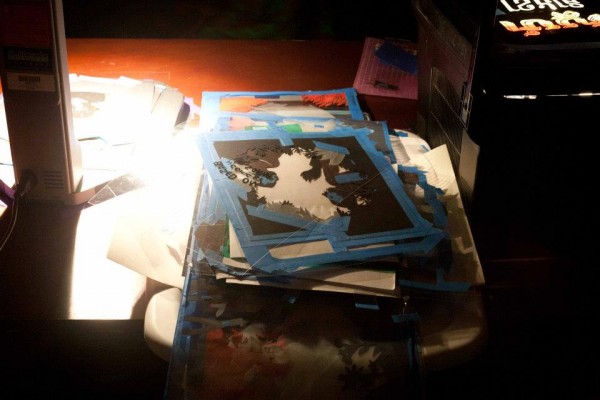 Martinez:Â Did you work mostly by yourself?
Drake: Yes and no! When I'm starting to work on a show there is a germination period of a few months, where I'm working solo on scripting out the story and making all the puppets. Then I get together with a group of puppeteers and a musician to figure out the rest.
Martinez:Â How did you decide to use an overhead projector for your performances?
Drake:Â They are the staple, it seems, for shadow puppet shows. The puppet community in Chicago is incredibly supportive. Julia Miller of Manual Cinema, another shadow puppet group, gave me a lot of pointers in the beginning. Knowing about their work was an invaluable resource in the beginning and their work is mind-blowingly gorgeous.

Martinez:Â Comics are usually a very solitary act, so was it difficult for you to switch to an art that is so collaborative both in its making and its viewing?
Drake: I see this logic posed often to cartoonists and frankly, it's missing the point. Comics are solitary as a process sure! but similar to other art forms, communities have formed up around and about it all over the place. It would seem odd to ask a writer this question. Chicago is not as lonely as my cartoon predecessors would have most believe, yet certainly alienating at times. It bores me when artists use this paradigm as an excuse.
But to answer your question, there was never a time when I haven't been collaborating. Maybe the result isn't always a visual one or one whose end goal is something tangibly producible.  For me, cultural production necessitates community involvement and being exposed to as many voices and encouraging access to as many voices as possible.
Martinez:Â When did PUPhouse form?
Drake:Â During the production of Saltwater Weather. Early on I realized that the project was going to be ambitiously technical and require a deeper commitment from the artists who stepped up to be puppeteers. Each of us had been collaborating in some form or another outside of shadow puppets. The range of mediums each of us is coming from is pretty protean: textiles, animation, comics, music, filmmaking, theater. PUPhouse, or giving our time together a name, became a way to reinforce what we were building together.
Martinez: Do you like working with a crew  of people like that?
Drake: As with any group of humans, you can expect drama. I wouldn't have it any other way.
I mean, I couldn't have it any other way.
Martinez:Â What's the strangest or coolest thing that's happened to you while working together?
Drake:Â Being around other artists is strange and cool in general.
One of the perks of being in an experimental puppet company, is that no matter what event or show you are at, if it's going badly or is boring, I always have seven weirdos who I adore to hang out with on the sidelines. Eternal friendship lifestyle.
Martinez:Â How often do you meet and rehearse for shows?
Drake:Â When a show is in the works once a week. Sometimes two, three times a week.
It takes longer time than one would think to show someone how to move a small piece of paper from point a to b. . .
Martinez:Â What is the most difficult thing for you about shadow puppetry?
The physical and emotional labor that goes into it. Shadow puppetry may look effortless from the front but there is a flurry of movement, sweat, and awkward body positions happening backstage. It takes an exceptional group of people to be able to maintain strong friendships after tense long hours of being told their fingers need to act more like animals.
Sometimes puppets catch on fire . . . which, is definitely difficult.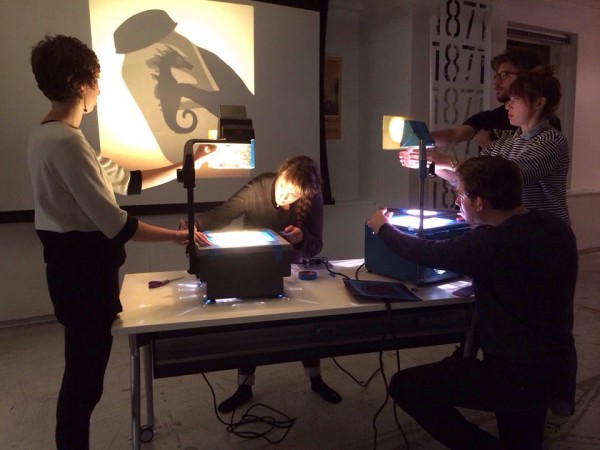 Martinez:Â What are you currently working on?
Drake: I'm taking a break from puppets for a moment to make a new comic – but I don't want to share all my magic tricks just yet. On top of that, I'm heading out of Chicago for a bit to do an artist residency in Colombia.
Martinez: It seems like you like to travel to new places. Do you work while you're traveling? Or mostly just collect ideas?
Drake: I have a long-term, co-dependent relationship with wanderlust. I intentionally do not go to any place wanting to make work about it. I've found that traveling with a purpose in mind, mediates my experiences. It is however, important that all of the materials I work with are portable. This does two things. I like culture that is definitely small – that's human sized and encourages people to relate to it. And of course, it's practical!
Martinez:Â Do you keep/have a collection?
Drake: I'm always leaving places. I do not like/enjoy owning things, maybe that's why I work in ephemera and experiences. Although, I am a compulsive autobiographer. I keep a dated record of every book, movie, and art show I've ever read or seen since I was a teenager. I keep meticulous word lists of all sorts of things: new compound words I create, overheard conversations, turns of phrases that sound off, mood words, fragments.
Martinez: What is the most distracting thing for you while you're working?
Drake:Â Exhaustion. Or not feeling lucid and the feedback loop frustration that comes with that.
Martinez: What's the biggest revelation you've had about the way you work?
Drake: The puppeteers always note that I exclaim "do you hate it?" when I show new work or scenes to them. I have a parasite known to many as self-depreciation.
Martinez:Â Is there a certain time of day that you feel especially inspired to work, or when ideas come to you?
Drake:Â I do most of my writing and scripting when I am on my bike. Most days this tends to be the only alone time I have. And of course, shadows are more dramatic after dark. . .
Martinez:Â Does your cat hang out with you while you work?
Drake:Â Of course! We have a symbiotic working relationship. I cannot stress enough, how crucial a creative life in the company of other animals is to a human psyche.
Martinez:Â Is there a piece of advice, art related or not that you think of often?
Drake: When I was small, my dad always used to say, "What makes a good animal, a good animal?"
This was meant to be soothing after some brutal animal world fact on television, a pet death, watching viruses destroy human cells on bring your daughter to work day, etc. It meant, what ensures that animal survives? Is being brutal or dark, something that a human animal might consider bad, a part of what defines that animal?  "What makes a good human, good at being human?" This is how I move around in the world ad. infinitum.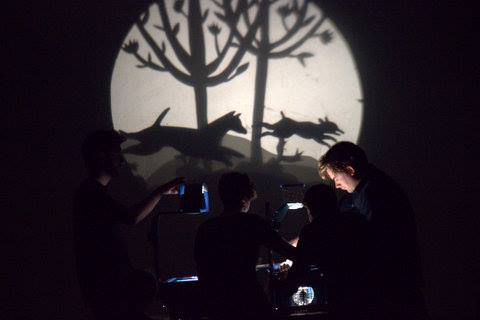 All photos courtesy of Gillian Fry and Sara Drake.

A.Martinez is a freelance art and music organizer living in Chicago, IL.
Guest Post by Britton Bertran
The art economy in Chicago – specific to the visual art market – is busted.  It doesn't work and hasn't worked for a long time.  Yes, this a provincial observation as we are in a global society, but ask any commercial gallery owner in Chicago that's not one of the Mighty 5, and they'll tell you the same.  Yes, more and more people who aren't in Chicago are paying attention to us as a viable location.  Chicago is a place that has artists who make (and made) great work and some non-Chicagoans are even buying art from here (good luck in Miami y'all!).  But when it comes to a localized presence, we are somewhere near the bottom of the attention totem pole.  Where would you place visual art on the Chicago matrix of culture that includes Theater, Music, Dance, and yes, Food?
There are several ingredients that make up this pie: artists (check-plus), galleries (check), arts administrators (check), art critics (check-minus) and collectors (check-minus-minus).  One could also add art schools, art jobs and art conversation to this pie.  As well, we have venues in which to look at art which is obviously important for this mixture: fancy/academic/contemporary museums, commercial galleries with varying levels of artist representation, medium-sized and smaller not-for-profits, artist-run apartments/storefronts/garages, city-sanctioned public spaces and galleries AND, lest we forget, our computers.  These are all parts of this economy and much of its success is reliant on the flow if information that reaches non-art world people and what happens when those people react to what they see.  The trouble is that most of those non-artworlders are either taking what they see for granted.  In general, they are not really looking, seeing or reacting.
Chicago has a landscape and art is very much in it.  So what's missing?  Why is it broke and how can we fix it?
MONEY
Money helps.  Money helps a lot.  Yes, I know it's gauche to talk about especially in the realm of aesthetics, but the majority of artworlders here are sadly not flush for reasons beyond their control.  And yes, I also realize that many artists choose to ignore the money part of their equation as it interferes with the thinking about their work and its discourse.  But it still needs to be discussed as it's a part of the system we live within.
I place much of the blame of a lot of the troubles the Chicago art world has on the lack of collectors.  There are collectors in Chicago – both with a little c and a big C – but there are just not enough.  I'm going to ignore the Collector portion of this equation and focus on the Lil' c's, with the knowledge that one often becomes the other due to the pure pleasure they receive from the act itself.
Who are they? Where are they? Why won't they come out and play? I know they're here: they sit on non-profit auxiliary Boards, they go to First Friday, they eat out three nights a week, they buy condos in the West Loop, they have scooters as alternative transportation devices, they bring their visiting parents to the Art Institute and they could probably tell you at least ten contemporary artists they've heard of.
Since they are here, we have solved part of the problem and this is important because the Lil' c's need to be localized in order for this to work.  Next is the hard part: they need to understand that collecting art is a good thing, it's healthy, it's fun and it's really addictive.  They need to understand that they don't need to spend a lot of money.  They would be helping out this economy from a small business point of view, for both artists and gallerists.  They could say, "Hey I'm young, why don't I collect some emerging artists that are the same age as me and we could grow together!" Or they could say, "Hey, if a New York Giants linebacker collects art, why shouldn't I?" Or "I heard that Leo DiCaprio was lurking in the corner of the some art auction last week?"  This is a thing that people do!  This is something that you, o' Lil' c, would be great at!
Sadly, the majority of the Lil' c's also need to be told what to buy, at least in the beginning.  As such, they need the lecture about aesthetics vs. investments, to buy with your eyes and not your ears, that it's more than filling in the space over your couch in that new condo and, if they so desire, art collecting brings with it a whole new set of social structures that can be horrifyingly awesome.  An additional secret: Lil' c's don't need Leo money to buy art they just need to be educated.
Is there anyone out there that's taking up this challenge and whisper in the ears of these Lil' c's?  There are, but there aren't enough and there aren't enough that are doing it right.  Two examples that are doing it right: The Chicago Artist Coalition and Threewalls.  The CAC's tagline is "Building a Creative Marketplace".  They've re-booted the organization in the last couple of years and are making real strides to make connections between artists and collectors.  Threewalls has their CSA Initiative (Community Supported Art) that makes a kind of implied statement on the relationship between non-profit-ness, artists, art-making and the joy of owning artwork.  These are also sustainable examples.  One-off events (aka Art Fairs) may provide convenience and atmosphere but do little for long term development of collecting as a functionary system beyond good and services.  Relationships need to be built which is also part of the fun.
RELEVANCE
Beyond the money – there is relevance.  These are two concepts inextricably associated with each other.  In the context of Chicago, with its persistent inferiority complex, relevance especially applies in ways that will always be in flux.  Some choose to ignore it, others choose to whole-heartedly embrace it and there are others whose mission in life is to better it.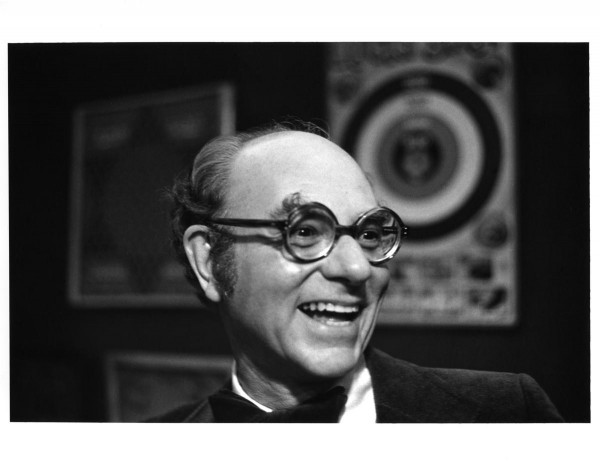 There used to be individuals who developed a way of thinking and talking about art in Chicago that directly translated into success for a number of artists, both critically and monetarily.  Two that come to mind are Don Baum (circa Monster Roster in the late 1960's) and Judith Russi Kirshner (circa Chicago-neo-conceptualism of the late 1980's).  The artists that they worked with are well represented in our local art institutions as well as the collections of many Collectors.  This is artwork that was disseminated in a way that clever, deft and meaningful within Chicago and then beyond.
This is still happening today in a way that could amount to something bigger.  The current Whitney Biennial may provide a stopgap for this situation with near 1/5th of its artists currently working in Chicago, or at least with very close ties.  Hopefully, the deserved exposure for those lucky artists will translate into more than a sentence or two in a reputable purveyor of art criticism.  There is also a handful of local curators ensconced at our museums who do their part by creating scholarly looks at the recent art history of Chicago artists as well as develop vehicles for showcasing some of our emerging and mid-career artists.  But is this enough?  When the #WhiBi is over, how many of those artists will have some sort of local gallery representation?  How many times will we see the same Tony Tasset/Robert Smithson photo at the MCA?
A surefire way of gaining some sort of relevance in the art world used to be simply having someone write about your work.  In Chicago this used to be a little harder than other cities, but it was still there.  I used to think that a certain level of professional art criticality and good old fashion art journalism was a part of this puzzle, and I still think it is, but when it comes to creating a sense of relevance – it's a downward spiral.  This is something I have no idea how to fix.  The state of journalism (online or offline or whatever) is a sad state at this point because there simply isn't enough of it happening on a higher level.  At the same time, if someone where to start consistently writing about Art in Chicago in a serious and engaging way, who would be there to read it?  Is there anybody reading this that isn't already in some way trying to make a living within the local art scene, or at least attempting to become more relevant in some meaningful way?  Writing about art, critically or journalistically, needs an infusion that is less about navel gazing and more about starting a conversation that is extroverted.
Thankfully, there aren't anymore "Chicago schools".  Or at least no one (that's not a gallery developing a marketing ploy) has decided to wrangle our artists into any sort of synthesized concrete definition in order to look at them easier.  And, if someone where to, what would it look like?  Would it be too transparent an attempt at selling?  Or does that simply not matter anymore?  Being an artist in Chicago might just have to be enough, but it can't be because there is too much at stake.  I don't think there is room for another Don Baum in Chicago, but there is room to recognize that there are more questions than answers in this essay.
Bio: Britton Bertran ran 40000 from 2005 to 2008. He currently is an Instructor at SAIC in the Arts Administration and Policy department and the Educational Programs Manager at Urban Gateways. An occasional guest-curator, he has organized exhibitions for the Hyde Park Art Center, the Loyola Museum of Art and several galleries. You can find him trying to be less cranky about the art world on twitter @br_tton.  Stay tuned for another guest post about looking forward to 2014 (and maybe a top 10 list of sorts too.)
I should say now that I have never been to Samarkand (in present-day Uzbekistan), and that my views of it have been shaped almost entirely by its mythical role in Clive Barker's novel Galilee. A quick bit of slacker research, though, reveals the essential nature of that city to match Barker's description pretty well. Situated on the Silk Road, Samarkand was a city of wonders, the ultimate crossroads, a center of commerce as well as of art and culture. People came from thousands of miles to experience the wonders of the city itself, but more so, to meet and trade with one another.
It sounds like the perfect sales pitch for globalization. What city wouldn't want to model itself after old Samarkand? Open to all, a place where one can find anything, from anywhere, yet possessing its own unique character, its glories and wonders its own, Samarkand strikes in our imagination the perfect cross between melting pot and salad bowl.
Did Samarkand itself ever live up to this ideal? This is probably unknowable. The tendency to romanticize history is undeniable, and certainly our own cosmopolitan cities fall short of this utopia. Diversity is assimilated into a global monoculture which is then exported, and we end up feeding our client states the predigested remains of their own children. (Metaphorically speaking. For now.)
This cynical, CrimeThink version is also incomplete, of course. I've eaten Chinese food in Berlin and Ethiopian food in Baltimore. The first time I had a Big Mac was in Tokyo. I haven't researched Taco Bell penetration in Mexico, because I'm afraid of what I'll find, but I do remember walking past a bar in San Miguel de Allende and hearing a pretty badass cover of a Metallica song, the lyrics sung in Spanish. (I don't remember what song but this was 1996, so most of the shitty ones hadn't been released yet.). It is impossible not to think of William Gibson in these moments, and it has a surreal magic about it.
On the other hand, there is perhaps a danger in the ubiquity of the other. Is it a disincentive to travel, when so much of our destination has been brought to us on a plate? Does, in fact, this single-serving multiculturalism blend the rest of the world into the homogenously labeled "World Music" aisle of an obsolescent record store? (And reflect, if one goes into a music store in Beijing, does American pop go in the "World Music" aisle? Most likely not, and the reason is the problem. We have exoticized the others, even to themselves.)
Why travel, then, if anyone, anywhere, can buy a didgeridoo, a foo lion, and a Panang curry? "To see the place itself!" some argue, or "To meet the people!" And this is good, so long as it is remembered. So have fun in Miami, but remember, it's just another art fair, unless you see the Everglades while you're there.
Art fairs are a sort of microcosm of the Samarkand ideal in its imperfect manifestation, actually. I've written about them before as have many others, but never before in the shadow of the tents of the bazaars of Samarkand. Imagine! An art fair that stirred the senses with the sights and sounds and smells of the exotic! What Tony Fitzpatrick described in his play, of the grand market in Istanbul, a thousand guys chasing him down, shouting, "Pashminas!" And one guy shouting, "Tube socks!"
But we don't get that, at least not at any art fair I've been to. (And to be fair, I need to make it to some international ones.) So far, what I've seen at American art fairs is pretty much the same roster of blue chip galleries selling to blue chip collectors, damn the locals, who cower in the shadows of the big boys. Exceptions, sure. I've seen great, unexpected work at art fairs. And some Chicago dealers have sold to out of town collectors at Art Chicago and at Expo. Local collectors do buy work (I have been on both ends of this transaction as an artist and as a small-time collector), but far too many of them are like the tourists visiting a Moroccan antiquities dealer I saw on Anthony Bourdain recently. "We call them penguins," he said, waddling comically. "Their hands can't reach their pockets."
Homogeneity is the death of art. If a piece is expected, it's pointless. Someone, I can't now recall who, said, "If two artists are doing the same thing, one of them is unnecessary." There is something to this. The old world of the Twentieth Century, the "Age of -isms," decade-long proclamations of new world orders, each to be replaced by the next like the procession of coups in a string of Third World dictatorships, really ended with Pop Art. By the 1990s, Art History textbooks pointed to the future with a vague reference to pluralism and a prayer that wherever we were headed, Kenny Scharf wasn't the one leading the way.
Pluralism, though, can become a homogeneity all its own. The art world embraces diversity not like Tamerlane (once the ruler of Samarkand) but like the Borg. "Your biological and technological uniqueness will be added to our own." Less the great bazaar, and more a strip mall that had both a Taco Bell and a Panda Express. It is an arms race in which we each struggle to strip mine our culture and experience faster than our competition, and we find that global monoculture is a cloud with a lining not of silver but of Strontium 90.
So everybody knows the the fight is fixed, but what are you going too do about it? Revolution loses its luster once you've seen the sweatshops where they make the Guy Fawkes masks. And the obvious counterpoint to globalization, regionalism, has its own obvious failings. Living here in Flagstaff, Arizona, I see proof enough of that every day. Native crafts, particularly jewelry and ceramics, are strong here, but will always have to sit at the kids table of "fine craft," that is when they aren't called "outsider art." Among the non-Natives, imitations of these styles run strong (as, it must be said, do very good and original creations in these traditional craft media). Photography? Sure, as long as it's of a mountain. And God help you if you can't sell a painting of a raven in this town.
I've been thinking a lot about the Hairy Who, the Monster Roster, and the Chicago Imagists. Chicago, I know, is sick to some extent of their legacy, if only because they dominated the local scene so heavily for so long. But these three related movements did something unique in their time, diverging both from the Modernist, Greenbergian Ab Ex that was the status quo at the beginning, as well as from the slick, clean Pop Art going on in New York. Chicago had, for a time, its own thing, as rare and exotic as a screeching monkey, an ivory carving, or a previously unheard of spice. This kind of regional movement with the teeth to hold its own on the global stage could emerge again, anywhere, in any city, any town, and if it did, might provide the kind of true diversity that could make possible a Silk Road of the art world, a bazaar of the unexpected, a new Samarkand.
I first met Anna Gray + Ryan Wilson Paulsen as they were carting a tank of helium into the desert. The Portland-based collaborative had been deployed to Camp CARPA by The Craft Advanced Research Projects Agency to distribute airborne leaflet propaganda on the unsuspecting town on Joshua Tree, CA. Their project, Instead of Pleading Up: Improvised Airdrops and the Seizure of the Vertical, employed gratuitous slingshots and cheerful party balloons as vehicles to distribute their collateral. Historically used to threaten, bribe, and confuse enemy lines, Anna + Ryan's dissemination drew from the festive, confetti-like tactics used by the military in order to subvert and counter the message. Instead of Pleading Up opened up vertical airspace for democratic participation both literally and conceptually. The project reflected on past (and present) histories and dominant ideologies while simultaneously building a counter-narrative that was produced by the structures of power—activating agency from within—opposed to creating a position from the ineffectual site of binary opposition.
Much of Anna + Ryan's artistic practice intervenes within the language of prevailing systems in order re-imagine them otherwise. Often leveraging the visual and conceptual language of play, their work is cheeky and unassuming, drawing you in with a collective laugh, and retaining your attention with its poignant bite. Targeting systems of labor and production, artistic value, and academia, their work unpacks the undeniable shittiness of the current moment with a holistic approach to art making and life building that resonates with Julia Bryan-Wilson's notion of occupational realism, defined as the collapse of waged labor and art to give rise to art practices that raise "questions about the potential strategic or operational value of precarity: its capacity to redefine social relations, aesthetic and affective production, and class structures."
Anna + Ryan function as a truly united collaborative. Their work, life, and art are bound together by their shared home/studio, adjunct teaching gig, and three-year-old son, Calder, and their public identity is often presented as a single artist under the combined name Ryanna. This all-encompassing integration means that Anna + Ryan's practice is inherently political. As participants within dominant systems, their activities both explicitly creative as well as mundane are constant interrogation of larger structures of knowledge and economy. Whether producing text or performance, playing pirate or pilot, Anna + Ryan, (often joined by Calder), explore the potential within ways of working, knowing, and living through active participation. Even within the very regimented space of the gallery, the collective is able to playfully package antagonism within the commercially viable object. Much like the stones wrapped in chevron friendship bracelets that they produce, Anna + Ryan skirt what could be viewed as gestures of impertinent rejection under the guise of revealing the potential within the familiar to shift one's purview to imaginative alternatives.
I spoke with Anna + Ryan over coffee in a cavernous academic building about their most recent exhibition, A Series of Rectangles, on view at PDX Contemporary Art through November 30, 2013.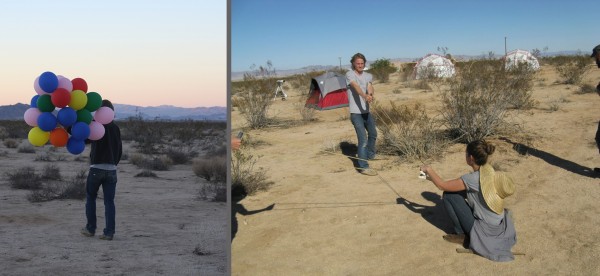 Sarah Margolis-Pineo: How did you come to make and co-produce together?
Anna Gray: We met in 2005 and we started helping each other make projects, and at some point probably around 2008, we realized that we were involved to such a degree in each other's projects that it didn't make any sense to continue differentiating who did what work. At that point, we decided to put all of our projects under our combined names. Now, we're truly overlapped in terms of our teaching, our art-making, and our personal life, so there are times where we have to ask: where does our work start and family life end? Sometimes it's a hard division, and other times, it's not, and we want it to be.
Ryan Wilson Paulsen: Our working practices changed dramatically when we had [our son] Calder. It ended our studiomate-ness. Now we delegate the physical in-studio tasks, which changed our process of because we're no longer as able to make decisions during the execution of a piece as easily—we're often not producing the material work together, but that's more true to conceptual art, I guess.
SMP: What is productive about combining this space of art—or world making—with home making?
AG: Homemaking is world-making. We devise most everything we do artistically through conversation and so doing that while all three of us are in the same space—negotiating emptying the dishwasher, pretending we're pirates, and thinking about how to make some sort of visual work engaging labor and politics—is a particular method that can be really dynamic. I don't know that it is a productive way of working necessarily, but we feel like there is entirely too much emphasis on production these days anyway.
RWP: For me, the chaos is invigorating, but it can also lead to frustration very quickly.
SMP: Your most recent exhibition, A Series of Rectangles, features work produced during a residency at the Bemis. Going into the residency, did you have a particular project in mind? How did that location inform the work that was produced there?
RWP: We wanted to continue the Object Indexes, which involve taking a text, inventorying and collecting the material objects that are mentioned, and arranging them so we can make a photograph. We knew we were going to do that going in, but we also knew that we didn't want to go in knowing much else.
AG: I think it was important to us to be able to use the time to work on things that didn't have a place yet. There was an openness to the experience of not making things on demand, for a particular exhibition or deadline. There was a similar openness in our experience of the landscape of Omaha that Ryan especially fell in love with. The landscape is really different than Portland, which we feel is becoming more and more over-designed architecturally and a bit claustrophobic in terms of the high level of aesthetic consideration of everything. There was a feeling of space in Omaha; firstly because we didn't know the city, but also because there were a lot more abandoned houses and empty lots within the city, that felt full of possibility. I think that's why we were attracted to making work with bricks and rubble—these things that are found in those places became markers of a certain destructive potential.
RWP: Omaha's sort of like Swiss cheese and Portland is like a block of cheese. There's no contested area here—everything is regimented and owned and marked. In Omaha, there are these neighborhoods and alleyways that were like no-mans-land. It felt more expansive. There was more potential for things to happen and for things to happen in secret.
SMP: I read this idea of potentiality in the series of cairns, Verb I – Verb XVIII. Even their titles tie them to this sense of activation. Looking at the bricks though, I didn't intuit any real violence in the installation—disgruntlement, maybe—but I'm curious where the aggression comes in for you?
AG: The brick works, [Adjunct and Double Negative], as they are installed maybe seem more fixed, like they are saying rather than suggesting. But, we've thought about the Adjunct bricks functioning in accordance with a number of different motions or uses. We've thought about them being useful as doorstops—something to remind you whose keeping the doors open at the university. But they could also be commemorative paving stones; we could organize a brick-buy to fund raise for adjunct wage increases and benefits. We could also build our own unaccredited institution with them, or throw them through the windows of the old institution because it's pretty fucked right now.
RWP: They could have suggested that more if they had been installed differently, but it was our decision to install them as they are—partly for visual cleanliness—but it was nice to invoke both the building up and the falling down of the institution of education by making a sort of crumbling corner. The way that they 're installed also makes their proportions a bit difficult to read, but it was important to us they represented the ratio of adjuncts to full-time faculty in the university system nationally, so 75% of the bricks there are inscribed ADJUNCT while the other 25% are blank.
AG: I think the aggression we feel about our positions as teachers is a complicated one because crossing through our relation with the bureaucratic education system and the aggression we feel there, is the care for students and enthusiasm for the ways that art could have a potential to make something different happen within the space of a classroom.
SMP: I didn't realize the cataloging series was something ongoing. When did that body of work start?
AG: It started from making various text-based indexes for the same text as a way to create many ways of looking at the same thing: like an index of all the metaphors, all the colors, all the numbers etc.
RWP: It was with the color index that we began overlaying actual color fields over the text to create a visual graphic rather than a secondary text, and from there we moved into the objects.
AG: Looking at the objects authors use was particularly interesting in terms of reading philosophy. Scavenging for philosophical object lessons became really interesting to us because of the difficulty of reading that kind of material—there's a certain level of abstraction. I would feel myself really grasping for those material examples to try and understand, and sometimes they wouldn't be really actually be that palpable—they're imagined or metaphorical things, and that's where the interest in doing the object indexes and also the drawings emerged.
SMP: How do the photos and drawings relate?
AG: We were noticing that the speculative object examples were more interesting and evocative. For example, a knot of two concepts or something is more interesting than a knot of rope. It seemed interesting to focus on trying to render those things—literalizing them. It's also kind of jokey. Peter Kropotkin wrote about the old institutions falling under the proletarian axe, and we got this image in our head of an axe branded proletarian on the handle. That experience told me something about the distance between our time and Kropotkin's time. What arises in the public imagination is wildly different. The old institution of capitalism branded the axe that will be its own destruction? I don't know, literalization always kind of makes a circle.
SMP: How did you come to the work of Simone Weil, whose pervasive reputation is as a complete crazy person?
AG: She was so frequently quoted by other writers we were reading and I was curious about her influence on other thinkers. Maybe she seems crazy cause she just hasn't been historicized and sanitized the way that so many other writers have. She did die really young, and everything she wrote seems very forceful and maybe extreme, but I like that her writing seems of a fierce human-ness. It's idiosyncratic and contradictory too.
RWP: We love contradiction and paradox. Giorgio Agamben and other theorists who we really love tend to define things from their paradox—everything comes down to it. And there's another piece in the middle [of the gallery] that's a loose sculpture with branches and an open paper book. Within the piece is the sentence "The line that runs through the middle of each of us is beginning to itch," which is a note about the internalization of power and oppression: There's no exploiter and exploited, oppressor and oppressed anymore—there are no clear divisions because they're both contained within us. We are our own worker and our own managers, especially as artists.
AG: Simone Weil has that great line about contradiction that when a contradiction is impossible to resolve except by a lie, then you know it's really a door.
SMP: Why take your process of translation as far as you do: text, to concept, to object, to image? What does the image making do for the work that is different from presenting an assemblage of the objects themselves?
AG: By photographing them we're putting the objects in relative scale to each other within the space of a picture plane, which is relative to the space of the page. There's a looseness to the acquisition process of the objects, sometimes they might be a bit inaccurate to the texts, but they are accurate to our reading, so putting them in an image keeps them within the symbolic or speculative realm versus being isolated and presented in their singularity and specificity as artifacts. Plus I think there is something interesting with the repetition of certain objects across different indexes of different texts. They reveal certain common metaphors, or objects that have a charge or convenience for particular authors: knots, stamps, screens, and bread for instance.
RWP: When we make an object, we're trying to emphasize the use value of the thing—the ways it could be performed—but when we make an image, we're encouraging its contemplative value over its use value.
SMP: Has this interest in cataloging and creating systems been something resonant throughout your practice?
AG: Definitely. Part of that is an interest in understanding how knowledge is organized and how those systems can tell you something about power and perception and tools during different times. I think we're interested more and more, along with everyone else, in how power obscures and encloses certain kinds of knowledge and information.
SMP: You also tend to serialize. What is your motivation to work in series?
AG: Maybe it's a defense mechanism. You can get away with more if you are presenting 100 of something than if you are presenting 3 of something. But it kind of goes back to this thing of play. If you allow yourself the number 100 and make as many variations as you can within that set, you've given yourself a useful bounded arena where you can experiment and stretch or break the rules of the original form or concept. For us, the true play happens within a space that is somewhat systematized, or organized by a given form but then we get to warp the system, interrupt it or evolve it through use.
RWP: In some ways, our tendency to serialize is lamely idiosyncratic and not worth talking about. We're fidget-ers and totally anxious and creating multiples is a way to give us something to do outside of the conceptual work.
AG: Yeah, maybe…Everywhere Ryan went for the last three months he was knotting cotton for the friendship bracelets.
RWP: Well, if I wasn't doing that I'd be chain smoking.
SMP: I think there are many makers out there who can relate there, and it is interesting this idea of balancing out the rigor of your conceptual work with the ritualized monotony of creating craft-based objects. Has craft and this particular way of making been something consistently present in your work?
AG: It's always been there, but at the same time, half of us is always talking about how we wouldn't make the work if we didn't have to—if we could get someone else to do it. But it's really important to me, because doing the teaching and the conceptual/pragmatic side of the work we do at the same time is really exhausting. It's really nice to have a craft-based alteration from that kind of thinking and planning—craft-based in that you're following a set of steps to produce an expected product, which gives you an opportunity to think and make and move at the same time.
RWP: Things made by hand are cool right now because we largely don't have them.  People can connect with something made by hand precisely because they notice its absence in their day-to-day life.
SMP: We're still in this place culturally though being so distanced from systems of production that the unassuming gallery go-er wouldn't necessarily equate the traditional chevron and rainbow-patterned friendship bracelet with something handmade.
RWP: But in that case, it doesn't really matter because so many of us have the associations of what friendship bracelets signify from grade school and summer camp—we all understand that it's something we make, and not something we keep but give away. The idea to make them for this project came out of another text, Beyond Predicates, which talks about the revolutionary cells of today. We no longer have the party, the union, or the guerrilla army, we have the clique and the gang, which are based on friendship and have the potential to produce mass change. We started thinking about that—this very insurrectional text—and about weaponizing friendship in that way. Or friendship-izing weapons. A friendship is a certain formulation where like-mindedness is not a precondition for friendships. My friendships are my most diverse body of relationships.
SMP: I know that your work tends to be heavily text-based and cheeky, but the bricks and the towel piece, We Already Quit, don't have a lot of subtlety to them.
AG: Maybe they are less subtle in relation to each other. We Already Quit has multiple meanings, but the piece gets a lot more specified in the context it's in right now, and with our two names on the wall opposite. We're saying we already quit for a lot of reasons. One idea we had about that statement was about the inability to stop participating. You can't really quit working, there are really no ways of opting out, and fewer ways of choosing alternatives within the expansive network of global capitalism because we are all so dependent on the system that is exploiting us. So you can have quit already, but you'll still be here participating and maybe even looking professional while you do it.
And the systems and ethics around work, especially in this country, are really detrimental and limiting. We titled that banner Working Towards Non-Work, as we are trying to find a vocabulary for working and artistic activity that isn't about productive ends, but about positively reproductive ones. There's a lot expected of artists at this point in terms of levels of productivity in academia, in shaping the quirk and brand of a city, in participating nationally or internationally as a creative contributor, and in maintaining an exhibition and/or studio practice. How are other artists managing this workload, which by its very design seems to prevent the best work from being made?
RWP: Alternatively, that statement could be about the tendency to treat struggle as something one tries for awhile along with youthful idealism but then gives up for a form of rationality later in life. Like: "yeah…we used to use cloth diapers, but it was just too much so we quit and disposables are so much easier." Power makes certain things easier for a reason.
SMP: I'm wondering if you can unpack your project statement for this exhibition: nothing can be what it is anymore.
RWP: First of all, that came together very quickly. It was one of those cases where we were approached about the show and they needed the title and statement in a couple days. It can be as simple as it sounds: Everything has implications that transform it, and nothing can be what it once was or what it seems.
AG: We also thought about it in terms of societal norms. We make norms and we operate with norms as a form of language and judgment and coping and ease. But it's important to be constantly suspending those norms in order to question them, reassert them in a more egalitarian or positive way, or to do away with them all together. I think it really has been since Calder was born that we both paused and were like: do we really want to accept these forms of normal? It suddenly was urgent to re-articulate what we hoped and envisioned for the world our kid and kid's kids might inhabit, and the first step is in understanding how to analyze the world we are currently living in.
That's somewhat selfish and personal, but our lives are not just our lives anymore, and having Calder has made more sensible the extension of my life by years, because I'm now bodily connected to subsequent generations and it is up to me to pass on a particular representation of the possibilities and actualities of the world.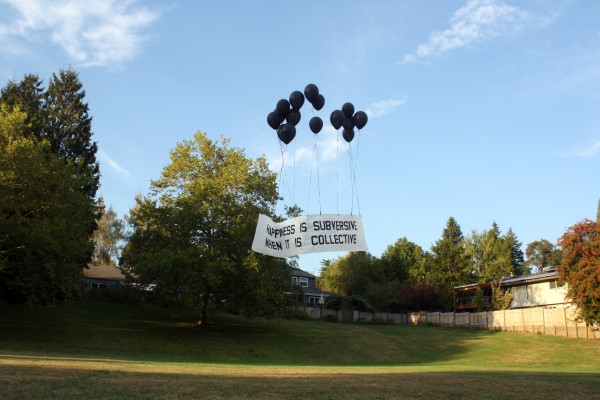 SMP: There are moments in cultural history where the trueness of reality can be stripped away and platforms like imagination and fiction become all the more poignant as venues to open up potential for what can be otherwise. For me, nothing can be what it is anymore, invokes the idea of a clean slate, and I'm wondering if you can speak to how you leverage imagination and fiction within an art making practice that is simultaneously very critical?
RWP: We talk about imagination in contrast to creativity a lot—creativity being tied to production and imagination not necessarily so. This is something that's important to us and we're still trying to think about. When imaginative work is not tied to any type of production there's a way that we're able to let ourselves improvise that's not predicated on some type of rational logic.  In the absence of this rational logic–which we see as a justification system developed alongside an exploitative economic structure—there is the chance that we might make astounding intellectual leaps.
AG: The other thing about making the distinction between those two terms is that creativity is a word that's been highly corrupted and used interchangeably with words like innovation, or alongside words like entrepreneurship, which are very much in the service of profit. And this is where ideas like anti-work and the suspension of productive ends becomes really important. And to be perfectly frank, I don't feel like I'm very good at the work of imagining. Ryan has a better imagination than I do in so many ways, and I think that there's an interest in making work around those notions because I feel particularly deficient. I watch our son too and wonder: how does he do it?
SMP: Does humor come into most of what you do and how are you using it?
RWP: As a coping mechanism.
AG: Desperation…or as a way to make things easier for a viewer, or sometimes not intentionally. Most of the drawings are literalist jokes, but they weren't all intended as such—it's just an inclination that we have. But there's also maybe humor or at least frivolity in, for example, our use of bright party balloons to drop militarized leaflets versus using a weather balloon or something more scientific, because there's something catching at a first glance.
RWP: The balloons say: this artwork wants to have fun with me, so I'll take a second look at it. Also, the Adjunct bricks are intended to be funny, and when you make a joke with an artwork and the viewer gets it, there's a base of camaraderie because you've shared something—this inside joke.
SMP: What are your thoughts on social practice, specifically, how it's been canonized and how your work is often categorized as such?
AG: I have a slight revulsion to the term because it seemed to originate as if it didn't have a history or precedence, and because it seems like a weird redundancy or something.
RWP: I'm not interested in participating in the fixing of subjects…But I think Claire Bishop sort of had it right when she said that if you're going to engage in this type of practice you're going to be looked at aesthetically as well as socially, so you have to deal with that.
AG: Basically, what she's calling for is an evaluation of art that is based on ethics as well as aesthetics and that combination seems so important in terms of any kind of critique you're going to bring to an artwork. I also appreciate how she is often evaluating why certain works are happening in our particular historical moment, rather than trying to assess whether they are good or bad. But, going back to the term social practice I think it can be a useful classification to identify certain inclinations or tendencies or methodologies that have taken hold. We see how in our present moment those tendencies point to specific lacks in the world at large—social lacks—and there's been lots of words to describe them from alienation and isolation, to disenchantment, disenfranchisement, or the loss of the commons. The point is that people largely feel that they can't represent themselves politically or socially or even if they can, they're misrecognized or ignored. It makes sense that social practice projects emphasize building relationships, sharing economies, and alternative structures in a world where those things are being more over-determined and enclosed upon everyday.
RWP: The problem is in isolating social practice as a specifically contemporary movement because that hides the ways that art activity has always been social, and maybe it also hides certain histories of resistance that connect a lot of the socially engaged artworks of today to a rich past of struggle in and out of the discipline of art proper.
AG: We wouldn't describe ourselves as social practice artists, but then again we sometimes don't even like calling ourselves artists, but rather people who make art—finding a definition through process and activity rather than by an externally affixed label or level of professionalism.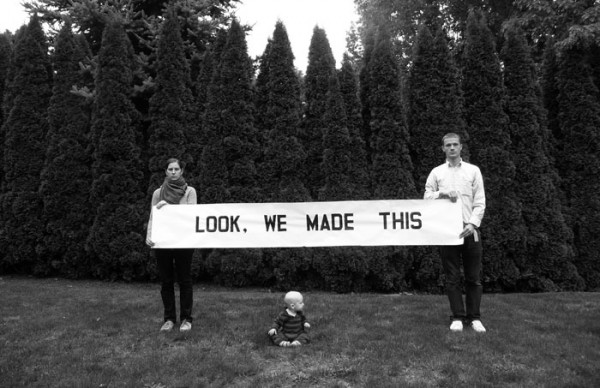 Anna Gray + Ryan Wilson Paulsen are a collaborative artist team whose current interests center around reading and writing holes into the political and institutional predicaments that make life worse. Their pieces and projects have been seen at PDX Contemporary Art, CampCARPA, The San Diego Art Museum, Bemis Center for Contemporary Art, Publication Studio, PICA's Time Based Arts Festival, and in the pages of NOON Literary Annual. They live in Portland, Oregon where they teach at Portland State University and try to spend most of their time pretending with their 3-year-old son Calder.
Photos courtesy of the artists, PDX Contemporary Art, and the artists-in-residence of Camp CARPA, 2013.