Oh Internet, I love you so much! You are so good to me, bringing the world's knowledge right into my living room. I've written previously about film archives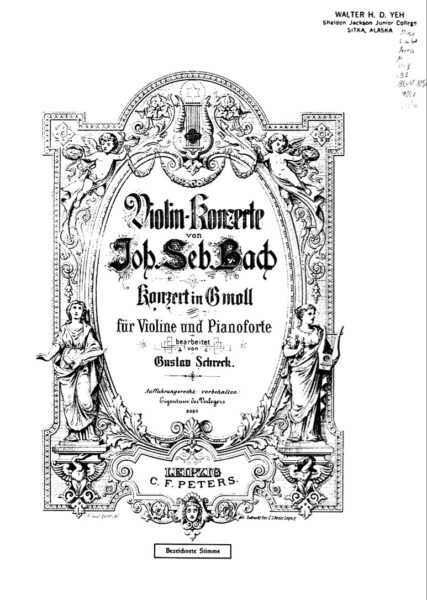 , Google Books, and online galleries. To me, this is the promise of the digital age. Today, I'd like to tell you of two new archives I've have recently discovered.
The Internet Music Score Library Project, also called the Petrucci Music Library, is an online archive of mostly sheet music. This library is based on the wiki model, so it is a collaborative project. All of the works are copyright free with the exception of contemporary works, which are uploaded with the express consent of the composer under the Creative Commons License. The library is vast and easily navigable. One of the things I find most interesting about this site is that the scores are of two types: newly typeset and also scanned. Of course, the new ones are easy to read, clear and dark. Probably, these are the best to play from. But the scanned ones are the most fun because they are complete with the cover art. Some of the scores are more than a hundred years old and the marking from their library of origin are equally as fascinating. The original illustrations on some of these compositions are art works in their own right. Sadly, you can't search "vintage cover art," but it literally seemed as if every third score had some amazing images. Even if you are not a musician, these illustrations are worth a look-see.
Musopen is similar to IMSLP, in that its aim to provide the world with copyright free music scores. But Musopen also has a considerable library of classical recordings available as well. Along the right hand side is a fun list of the most popular listens. I played the most popular of the day, the 1st movement of Winter from Vivaldi's The Four Seasons as performed by the US Air Force Band. Maybe this has something to do with the Polar Vortex, who knows. Over the last few years, Musopen has launched a few highly successful Kickstarters to fund even more copyright free recordings. According to Wikipedia, they have successfully recorded all 32 Beethoven piano sonatas and set them free in the world. Their last Kickstarter was to record the complete works of Chopin. Musopen is a non-profit and based in California and seems to have a more lofty goal than IMSLP.
Of course, there are plenty of places to listen to classical music and to download scores, but what sets these two sites apart is that they are so comprehensive and so easy to use. You can queue up a piece of music, then pop over and look at the score.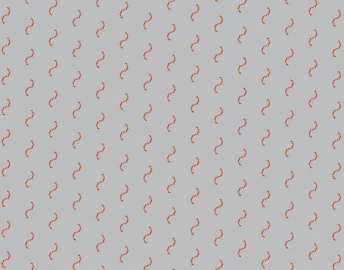 Work by Alex Chitty and Zach Reini.
LVL3 is located at 1542 N. Milwaukee Ave. 3rd Fl. Reception Saturday 6-10pm.
2. To Win And To Hold at The Mission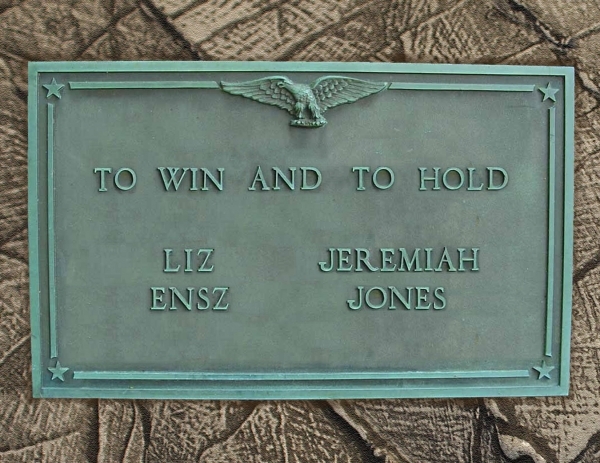 Work by Liz Ensz and Jeremiah Jones.
The Mission is located at 1431 W. Chicago Ave. Reception Friday 6-8pm.
3. The Breakup at Rhona Hoffman Gallery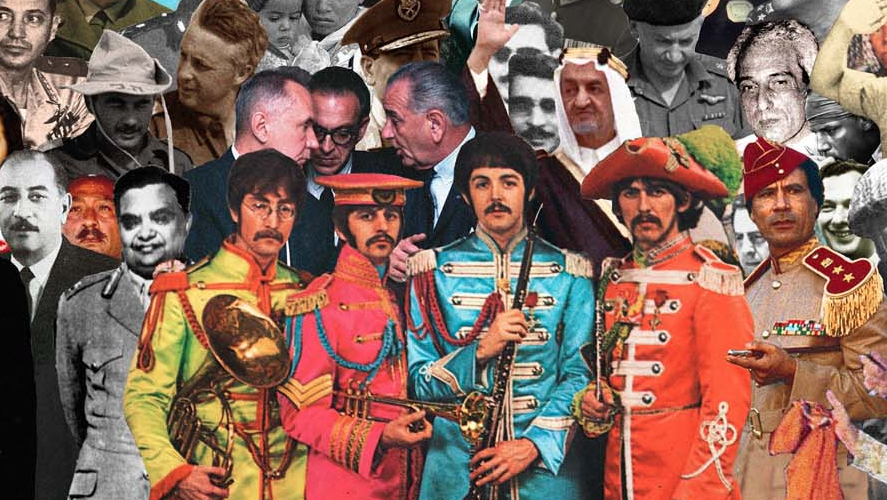 Work by Michael Rakowitz
Rhona Hoffman Gallery is located at 118 N. Peoria St. Reception Saturday 2-5pm.
4. Release Show at Chicago Artists' Coalition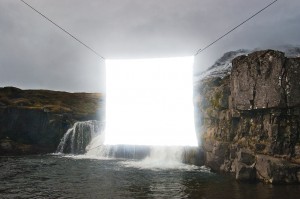 Work by Jesse Butcher, James T. Green, Kasia Houlihan, Chris Meerdo, Ryan Peter Miller, and Rebecca Parker.
Chicago Artists' Coalition is located at 217 N. Carpenter St. Reception Friday 6-9pm.
5. Experience is Limited to the First Person at TRITRIANGLE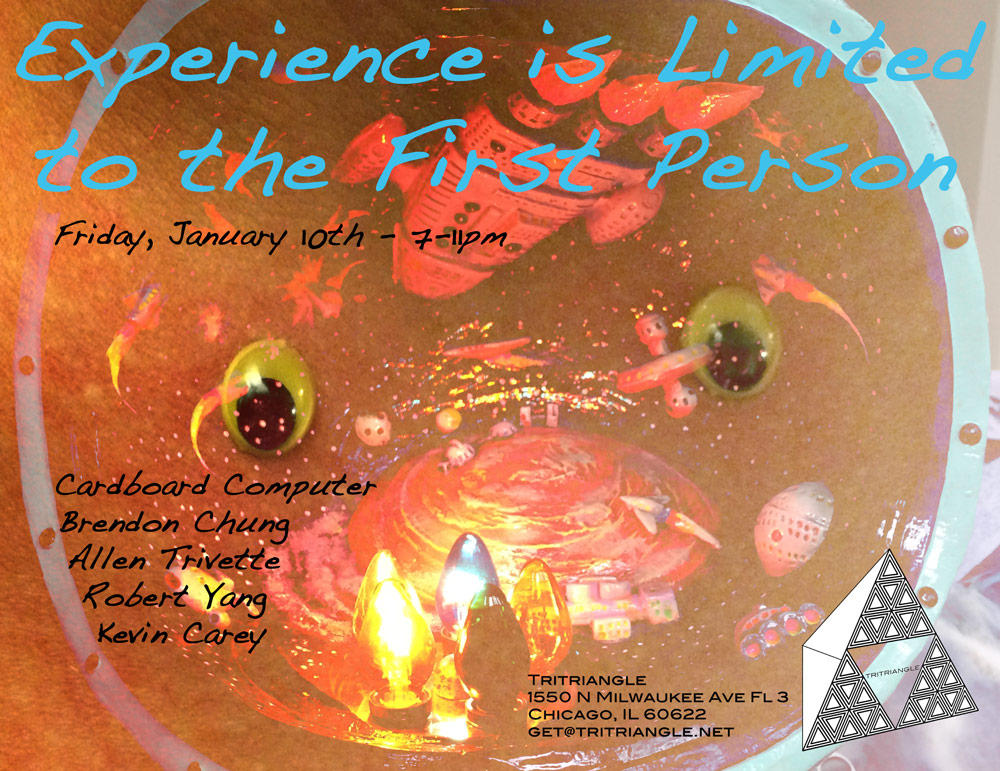 Work by Cardboard Computer, Brendon Chung, Allen Trivette, Robert Yang, and Kevin Carey.
TRITRIANGLE is located at 1550 N. Milwaukee Ave. 3rd Fl. Reception Friday 7-11pm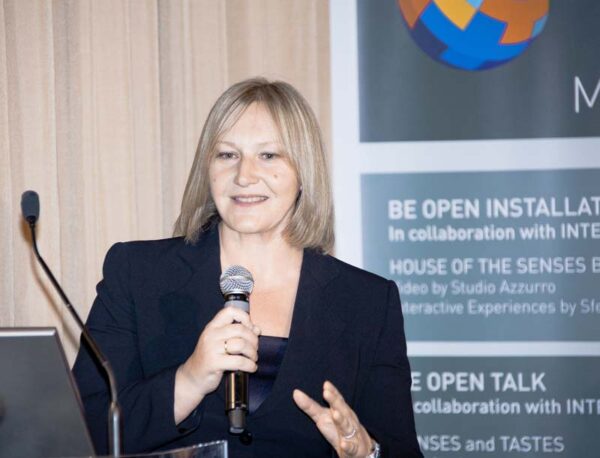 Capitalism and craft collide in a new initiative from philanthropic think tank BE OPEN. The Russian foundation is staging a major show for traditional makers in India, in a slick new space dressed with the help of local architect Anupama Kundoo and local designer Sunil Sethi.
It might be the shock of the new for the craftsmen who can trace their knowhow back to the time of the Mughals. Indeed, prices may well go up. But, it is argued, without new markets, some ancient techniques will be lost. So pumping up the craftworld, as if it was the artworld, can look like a good idea.
BE OPEN Founder Elena Baturina sits in a well-appointed office at an exclusive address in Mayfair. She fields questions in English and replies in Russian through a friendly interpreter. Both the woman and her surroundings are imposing.
Being aware I am sat with the richest businesswoman in Russia makes the encounter a little surreal. Now might be the time to disclose that I have previously subbed and provided copy for the foundation.
"We have to find markets for these products," says Baturina. "We can already see now that the next generation of craftsmen is not as skilful as the one before. So unless markets are found for their produce, the skill of the craft will die out."
The show is at the Indira Gandhi National Centre for the Arts, a venue provided by an enthusiastic Indian government. But BE OPEN will be taking their unique stage around the world, with Japan in the frame already, helping the programme to live up to its title (North/South – East/West).
"It wasn't an easy job," she says of the BE OPEN intervention in New Delhi. "We tried to identify unique craftsmen who used local materials to produce something extraordinary."
So visitors can expect objects of beauty made with inlaid marble, wood and metal. Designer brand Hermès has already started tapping up the very best Indian makers.
Since business has become synonymous with technology, the apparently altruistic BE OPEN program has thrown up a surprise or two for the Russian entrepreneur.
"We are very excited about the possibilities of craft and art produced by hand," she says. "It's always very interesting to show how the structure of business, which is very technological and logical, can benefit from craft produced individually by hand."
Baturina is clear that North/South –East/West is not framing handcrafts as a business opportunity. "It's not a business glance at it; it's a glance at art," she says. And indeed, on the evidence of past activities by BE OPEN, the founder seems driven by genuine interest rather than the bottom line.
Her "main work," as she calls it, focusses on educational institutions; "One of the new things which we are trying to do is to compile a ranking system of all universities around the world involved in design," she says, hoping this will be of use to would-be students and design schools alike.
This new project gets underway in South America, where schools and universities have been keen to get involved. "I think it's more important to do it in countries which are lesser known. Who knows about design schools in Brazil? Do you?" I shake my head. "That's why."
Another scheme with an eye on the future is the BE OPEN Young Talent Award, which is designed to help budding designers and enable them to live for a year and make a few proverbial mistakes. The cash Award takes the form of money which can be spent on school fees and living.
"I think it's a very good way to let a young creative feel that there's a way of expressing their ideas. It enables them to see that although sometimes the thing they produce isn't perfect, but they can feel that their work is valued," says Baturina who spent her early days learning design and engineering in a Moscow factory.
On the way out I notice a kinetic sculpture on the wall. An LED ticker in Cyrillic passes into a knot of steel and comes out the other side in numerical form. Baturina's aide tells me that the input is lyric poetry by Pushkin; the output is currency conversion rates.
As the Russian Roubles flow into these new artistic ventures it remains to be seen by how much BE OPEN improves the lives of Indian craftsmen and design students, but the foundation may yet reverse the flow of the piece on the wall: putting money in, getting creativity out.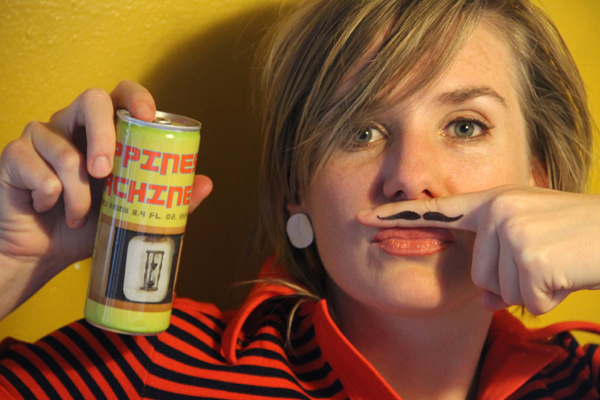 2013 was a huge year for us at Bad at Sports. We did a ton of big projects with places like the St Louis Contemporary Art Museum, EXPO Chicago, Open Engagement, Orange County Art Center, and Cannonball, but perhaps the biggest deal of all was that Caroline Picard took over as Bad at Sports's most important collaborator and contributor, our Blog Czar. Caroline took the torch from Claudine Ise, who took it from Meg Onli, who was the spark that lit our blog, and like them she took us further then we had a right to ask her to. It is now her turn to pass that torch.
As you know Bad at Sports takes a "barn raising" like approach to the notion of "art journalism." We are the voice of an art world. We are that voice because we choose to speak for and about the things we most care about. We are the artists, educators, curators, and writers that make up your world and we do this because we love it. Bad at Sports as a rule doesn't make any money. It is 100% volunteer and for the last 8 years any money "it" made went to pay its bills so that a few of us are not continually paying them "out of pocket," and Blog Czar is the hardest job we have. It means you are the bottle neck for everyone's problems and contently chasing folks for the things they said they would do. Caroline has done it beautifully and gracefully, and her calm and stability will be missed.
Caroline presided over massive and continual change as the blog progressed and developed its scope and national interests. She supported the development of 20 new voices and instituted several new columns. She brought back an impulse to post daily and pushed for discussion around the issues that face performance art and the context of social practice. In short she has been incredible and our collective work has been pushed, pulled, and forever changed by her participation.
For Caroline this departure is nothing but the heralding of big things to come. As we speak she is grabbing coffee in a Paris cafe while she rocks a French residency and works through a number of ideas around object oriented philosophy and the animal world. When she returns to Chicago in May it will be just in time to publish a number of new books through the Green Lantern Press and start a new Chicago exhibition space in Logan Square. She promised that Bad at Sports will not be completely without her voice and she  will remain a consistent contributor.
We owe her a huge thank you and a lot of love.
But now is the time of Jamilee Polson Lacy! Jamilee is one of the most interesting independent curators in Chicago and if anyone can fill Caroline's shoe it will be her.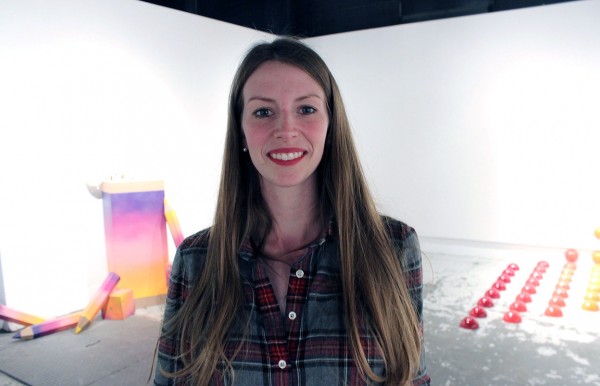 This is only the start of what will be an incredible and change filled year at Bad at Sports. Get ready.
You've only got a few more days to catch Artemesia Gentileschi's Judith Slaying Holofernes, on display through January 9th at the Art Institute (http://www.artic.edu/exhibition/violence-and-virtue-artemisia-gentileschi-s-judith-slaying-holofernes). The painting is not to be missed, on its own merits, but its content coupled with Gentileschi's biography also invites a broader discussion on artists who are also women. I'd like to think that this conversation is over, that the playing field is level and we can all just be artists regardless of what we've got under our underwear, but reminders to the contrary are all to common: this month marks the one year anniversary of George Baselitz's unfortunate remark to Spiegel online that "women don't paint very well."
Of course pretty much everyone with a pulse derided Baselitz for his opinion, and Sarah Nardi wrote an excellent piece for the Chicago Reader pretty much excoriating Baselitz with a side-by-side comparison of his work with that of some female painters (http://www.chicagoreader.com/Bleader/archives/2013/02/05/women-cant-paint-and-neither-can-georg-baselitz). Baselitz is old news by now, but it's only a matter of time before someone else says something equally stupid in public, and we'll have to have this conversation all over again. We could save ourselves a lot of trouble if everybody would just go and take a look at Judith, because it's pretty much impossible to argue with.
One person I would really like to have had corner Baselitz in front of Gentileschi's painting would have been Grace Hartigan, the late painter and director of the Hoffberger School of Painting when I was a graduate student there. Grace was a female painter in the male-dominated Abstract Expressionist scene, and she certainly held her own with the boys. Grace's relationship with gender was a bit complicated; she once exhibited her work under the name George Hartigan. We asked her about it, but I never quite understood her reasons for doing that.
Hartigan once said something interesting about how for a long time she refused to participate in all-woman shows. Her reasoning was essentially that by participating in a show consisting entirely of women, she would have implied an acceptance that she couldn't compete with her male counterparts. She seemed to have softened her views before her death in 2009; her work was included in an all-female exhibition curated by Leslie King Hammond which I saw in New York sometime between 2005-2007. I've curated an all-female show, myself, and I believe they can have value: for example, when the work has something in common other than the genetalia of its makers. Nevertheless, her argument has stuck in my memory.
While from time to time, a group show of female artists can present something drawn from a commonality of experience they share, or a common concern, it should by now be clear that women need no handicap to stand on their own as painters, or artists in any medium, in Chicago or anywhere else. While for most of history women have been treated like a "minority," albeit one comprising 51% of the population, and I think John Lennon had something to say about this, in today's Chicago art scene women are well-represented in just about any role there is to be played.
It doesn't take any time at all to think of a female Chicago-based critic (Lori Waxman), gallerist (Linda Warren, Rhona Hoffman, Monique Meloche), or as we are all increasingly becoming, multi-role cultural facilitator (Michelle Grabner, Shannon Stratton, Claire Molek). Female artists, while I'm not going to do the math on what percentage of gallery rosters they form, certainly form at least half of my favorite artists in Chicago: Lauren Levato-Coyne, Jenny Kendler, and Deb Sokolow do amazing work; Noelle Mason, although she's living and working in Florida now, cut her teeth in Chicago and still shows here.
If you've been to at least a couple of shows in Chicago in the past year, you've probably got your own favorite artists in mind, and odds are that more than a few are women. Some artists make work that isn't particularly gendered; it could as easily have been made by a man as by a woman. In other cases, though, artists draw on their own gender, and the unique experiences that come with it. This is true of male artists as well as female. A recent example was Chicago painter Julia Haw's "Pussy Power," from last year. Artemesia Gentileschi's "Judith Slaying Holofernes" is another piece that draws its power from its creator's gender. It is impossible to separate Gentileschi's biography from the image, especially when one compares it with treatments of the same subject by male painters (most notably Caravaggio). Its presence in Chicago is a rare opportunity to see one of the most important and powerful works of the Seventeenth Century, and there is no excuse not to see it. Wind chill temperatures that feel like fifty degrees below zero come close, but bundle up and make it out to the Art Institute in the next couple of days to see it before it's gone.