1. Feeling is Mutual & PREVIEW 3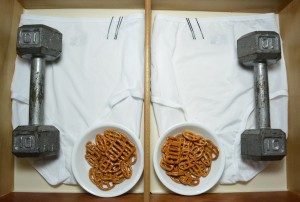 Feeling is Mutual is curated by Meredith Weber and Anna Trier, with work by Mothergirl, Jake Myers, and Latham Zearfoss. PREVIEW 3 is curated by Christopher Ottinger and Stevie Reynolds, with work by Annette Barbier, Erik Peterson, Jovencio De La Paz, Oliverio Rodriguez, Marissa Lee Benedict, Rashayla Brown, Reut Avisar, and Sabba Elahi.
Chicago Artists' Coalition is located at 217 N. Carpenter St. Reception Friday, 6-9pm.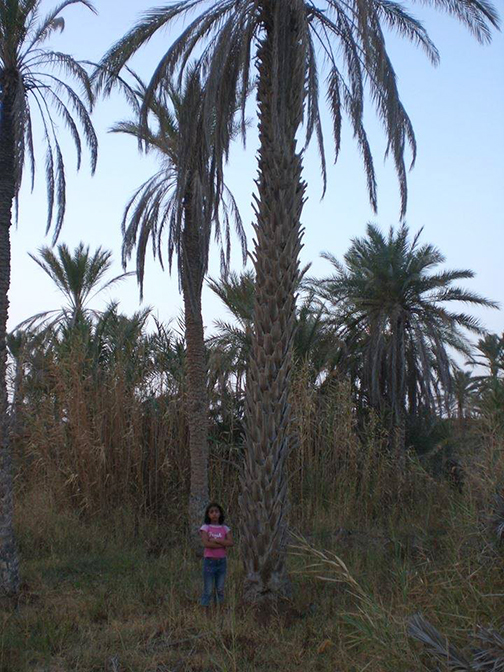 Work by Lena Youkhana and Puppies Puppies.
PeregrineProgram is located at 3311 W. Carroll Ave. #119. Reception Sunday, 1-4pm.
3. Only Real at Public Works Gallery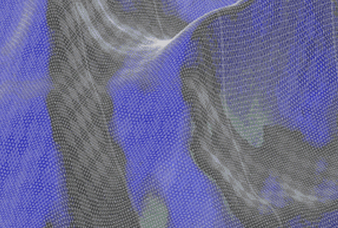 Work by Peter Jellitsch and Theodore Darst.
Public Works Gallery is located at 1539 N. Damen Ave. Reception Friday, 7-10pm.
4. Violet Fogs Azure Snot at Corbett vs. Dempsey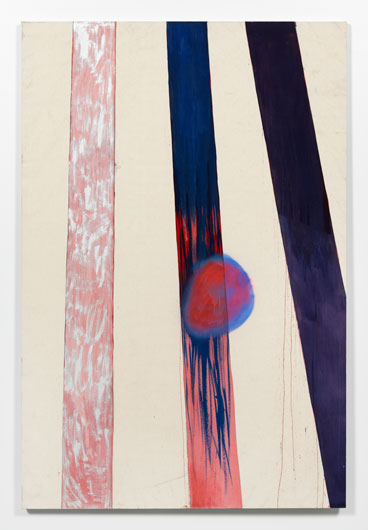 Work by Molly Zuckerman-Hartung.
Corbett vs. Dempsey is located at 1120 N. Ashland Ave. Reception Friday, 6-9pm.
5. Honor Your Poets at The Franklin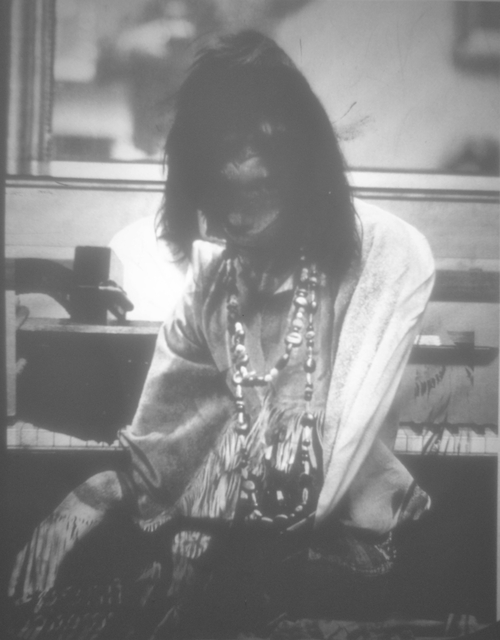 Work by Sarah Weber.
The Franklin is located at 3522 W. Franklin Blvd. Reception Saturday, 6-10pm.
Last week, it was announced that Carolina Garcia Jayaram, Executive Director of Chicago Artists Coalition (CAC) for nearly four years, is leaving her post at CAC for the position of Chief Executive Officer of United States Artists, one of the nation's largest grant-making and advocacy organizations supporting performing, visual, media, and literary artists. Establishing herself as a formidable force for change and opportunity in the Chicago art world in such a short time period, Jayaram has transformed CAC from an organization that had seen better days to one that is now flocked to by contemporary artists of all kinds. Checking in before she steps into her new role at United States Artists, Bad at Sports conducted this "Exit Interview" with Jayaram:
Bad at Sports: Carolina, you had notable success founding and leading LegalArt (now Cannonball) in Miami. What convinced you to come to Chicago to take up the Executive Director position at CAC?
Carolina Garcia Jayaram: I'd like to say it was some benevolent altruistic force, but it was actually love. My husband is from here and longed to return, so we did, and it was the best decision I've made in a long time. Once I arrived, I worked at the Arts Alliance Illinois, doing arts education policy work, which was truly important work but didn't bring the creative challenge I was looking for and so I sought out something new and CAC was looking for a new Executive Director.
BaS: What was the state of CAC when you inherited it? And now, how would describe the organization?
CGJ: To say it was chaotic and rudderless is an understatement. There were a few loyal and vital board members keeping the frayed ends together, but really, I came in at a time when a few more months would have meant the total demise of the organization. It was a challenge I found exciting and felt prepared to take on largely because I was ignorant to the state of things. That's often the best way to go in for someone like me, who likes making order of the chaos. The bones were there, though, meaning a significant history, a dwindling but loyal cohort of members, funders who reengaged very quickly and a larger artist community that was definitely skeptical, to put it mildly, but welcoming once they realized we were in it for them.
BaS: If at all, how have you worked through the organization's history while developing programming aligned with your own vision?
CGJ: In addressing the history [of CAC], or evolving past it, I found the biggest challenges. The majority of people are averse to change and so my initial push to make broad and sweeping changes was definitely met with resistance. For instance, one of the fist things to go was a printed newspaper that hundreds of artists still subscribed to and relied on for Chicago arts news. I had angry calls for months, but it was time to move on from that. It was a strategy embedded in the belief that our history was about advocacy and advocacy had changed from the early days of CAC. My vision was and remains one aligned with economic prosperity for artists, which is directly linked with artistic and creative freedom. I felt that this approach honored CAC's history but shifted it in a way to become a lot more relevant for artists working today.
BaS:Â In your mind, how has CAC best contributed to the growth and sustainability of the arts in Chicago?
CGJ: One of the things I'm most proud of is creating an environment that welcomes partnership. I owe a great deal of our early successes to the partners who took a chance on me and CAC when they knew little or nothing of us, like the Chicago Loop Alliance (our partner in Pop Up Art Loop & Art Loop Open), Groupon, Gensler, The Department of Cultural Affairs & Special Events (by giving us Chicago Artists Resource), Pitchfork, Audience Architects, 1871, the School of the Art Institute of Chicago, Columbia College Chicago, Other People's Pixels, Creative Capital, and many, many individuals who were instrumental in building BOLT, HATCH, A.B.C., Starving Artist and EDITION Chicago into critical and commercial successes. Each of these endeavors have played a role in helping build a sustainable economic marketplace for Chicago's creative community, which I hope is my legacy in the early development of CAC's latest chapter.
BaS:Â What do you think has been your most important success as executive director?
Convincing hundreds of artists that they are capable of more than they believed possible.
BaS: What aspect(s) of Chicago's arts community has had the greatest impact on you—both personally and professionally? And what aspect(s) have most impressed you?
Professionally, it has been to work in a city that knows the importance of art and artists in a way largely foreign to me before coming here. The level of awareness about the arts here is unusual, and even those who may know less are still convinced of its importance and are usually looking for ways to know and experience more. Personally, the arts community has embraced my ideas and allowed me to take risks and to be creative, which has been deeply rewarding and stimulating. I definitely haven't gotten it all right, but I've always felt I could count on honest and constructive feedback from the many artists who have been a part of CAC's growth.
BaS: Let's wrap up with a look ahead: United States Artists. Tell us about this organization. What excites you most about this new position? And though it may be a bit premature to ask, we still want to know, what are some of your plans for USA?
CGJ: United States Artists is driven by a very simple yet revolutionary premise: to best support artists we must first provide unrestricted funding in order for them to have the space and freedom to create work ([which is] wonderful) and second, we must create an environment where the larger public understands the importance of the artist in the world around them ([which is also] wonderful, but harder to attain). I am excited to grow USA's presence, to reengage with hundreds of alumni who, I do not exaggerate, are our county's finest artists across eight disciplines. I plan to take what we do well, with a fellowship program that has to date invested nearly $18 million directly into artists and their work, and do it better, by working with alumni and future fellows to determine how we can make a deeper impact in not only their lives as artists but in their community's lives, which I believe is a desire many artists have but are seeking tools to do better. But, first, we are going to get the 2014 fellowship underway and by year's end, have a new class of fellows, which is the most exciting.
—
United States Artists is indeed a granting powerhouse that, at $50,000 a pop, has funded and led to the success of a number of household names, including Chicagoans like Douglas Garofalo (architecture), Theaster Gates (visual arts), Aleksander Hemon (literature), and Steven James (film), among others. Though the organization grants to artists living and working all over the country, a majority number of grants go to those based in New York and California. As far as we can tell, Jayaram will conduct her work as CEO from Chicago. If that's the case, the fact that Chicagoans will be better informed about this national funding opportunity and the possibility that they and other Midwestern artists will be better represented is pretty darned exciting.
Congratulations, Ms. Jayaram.
Guest post by A.Martinez
Nick Jirasek is a food artist and founder of underground food entity Guerrilla Smiles. He has worked with Tony Fitzpatrick, Links Hall, Redmoon Theater, Linda Warren Projects, Hauser Gallery, Ensemble Dal Niente, High Concept Laboratories, and more. Nick has a strong love of Malort and makes a mean pork shoulder. I got to ask him some questions about who he is, what he does, and his exciting presence in the arts scene.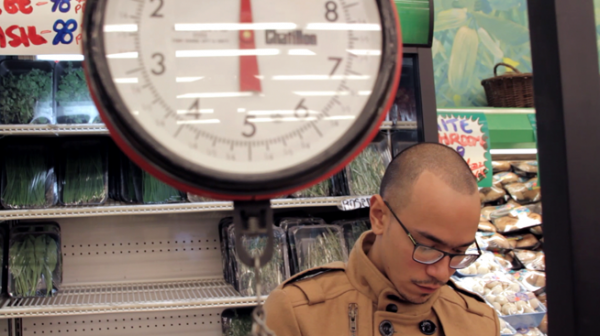 A.Martinez: What is your definition of a food artist and what you do?
Nick Jirasek: A food artist is one who uses primarily comestible materials to create, explore, or challenge ideas. Â I work professionally in this capacity at exhibition openings, private events, the streets, house-parties, underground dinners, performances, pop-ups, talk-shows, and screenings.
Martinez: You are a self-trained- how did you develop your skills?
Jirasek: Immersion. There are seemingly unending resources, documentation, and wisdom surrounding food. Everyone wants to talk about it, wants to teach you the 'right way to do it,' to share the ritual of eating with you, the most authentic place to buy kielbasa, the healthiest diet, the ethical diet, the best place to eat carnitas. Once I had the feeling that being a food artist is what I wanted to do, I made it my entire life. Some of the learning has been traditional in cooking under trained kitchen professionals, but most of it has been in acute observation and guerrilla learning tactics. I'll sound like a broken .FLAC if I say the internet has been a tremendous resource, so I'll say it's been invaluable. That of course means the usual suspects of e-books, Youtubes, and blog trolling, but also some harder to find fountains of information in more underground and illicit venues of the www. Once one is cognizant of basic technique, cultural/ethnic culinary tradition, and flavor pairing, is when some cooks then begin to hone their craft or get the fuck out; an Italian chef mastering the different regions of Italy, travelling to the Piedmonts to study centuries of tradition in Agnolotti, or a trade-school dropout in search of Tru. They begin to specialize based on their talents, their genealogy, and interests. But, I'm not interested in specializing my edible journey. I want to continually challenge the ideas and traditions of food while building a vocabulary of how to articulate that comestibly, socially, and literally.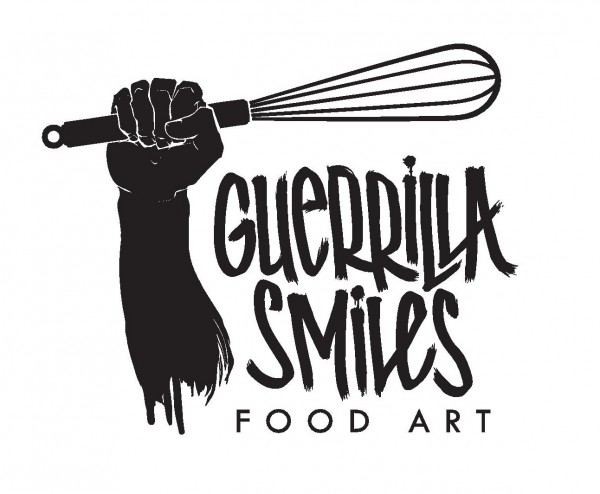 Martinez: Who and what is Guerrilla Smiles and how long has it been around?
Jirasek: Guerrilla Smiles started as a social project about 6 years ago; to simply spread smiles in unexpected places and unexpected ways that would serve to beautify our lives and the lives around us.
I was a worn-out, director of food and beverage at Chicago's 4th tallest building, the John Hancock. I worked a ridiculous amount of hours. The dreams at night of P&L's, and the commute home down Chicago on the 66 bus was the cherry on-top of the soul sucking sundae. One day someone at the Hancock had ordered what must have been nearly a hundred gold, helium filled balloons and thrown them in the loading dock after the party was over.  I grabbed all the balloons and walked down the street, handing a floating ball of gold to anyone and everyone that would take them. People like balloons, or maybe just the color gold more than I had thought. I was overrun by would-be gold-diggers by the time I made it to the McDonald's on State street. At that point I walked to the middle of intersection and released the remaining bouquet of gold into the sky. Similar projects came in weeks following like cashing half my paycheck at the currency exchange in quarters and handing them out, then throwing them in the air and off bridges. Safety became an issue.
Around the same time my good friends Claire Molek and Erin Babbin were starting a gallery practice called Studio1020 (later theStudio and thisisnothestudio).  Building on the ideas put forth on the street, I pleaded with them to seize the opportunity of the ubiquitous gallery food & wine table.  The idea was simple; to mirror the displaying artists' work aesthetically or thematically in comestible form. This way the dialogue of what the artist's message was, was literally palatable and hopefully led to broaden and ease the discourse.  Through the past 5 years, a changing cast of cooking professionals, artists, and friends have helped carry on this mission from private dinners of 9 to public events of 900.
Martinez: The Break The Bread series focuses on your collaborations with visual artists at galleries around the city. How do you choose what artists and galleries with which you're going to collaborate? Or do they choose you?
Jirasek: For the vast majority of gigs, the artist, gallerist, or curator approaches us. Guerrilla Smiles does not advertise, has no website, and uses social media sparsely as a means to communicate. That is to say, we truly relish our underground disposition. My time with Studio1020 afforded me a great opportunity to interact and network directly with interested parties, interesting artists, and share lots of ideas through food. It all started from there and kind of naturally branched out by word of mouth. I have, in special situations, approached artists I want to work with and am looking forward to doing so more in the near future, as well as producing independent original work.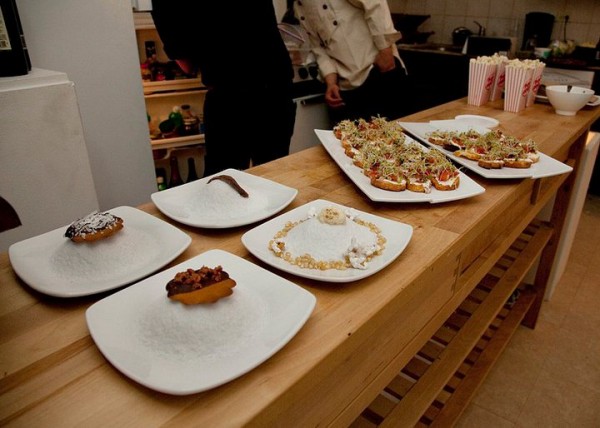 Martinez: What is the process of trying out new dish?
Jirasek: I kind of have an ongoing list of techniques, ingredients, serving vessels, equipment and ideas I'm waiting for the right opportunity to try. When it seems appropriate, I get to try out new stuff. In general, the basis for everything I make is a new dish as every exhibition or performance is new. There is some safety in knowing my control of flavor is adept, my technique is solid, but conversely an exciting trepidation in knowing that this dish has components I have done before, but altogether is completely new.
Martinez: What is the biggest revelation you've had about the way you work?
Jirasek: One needs to be aware of their work patterns and not sabotage their opportunities. I don't like asking for help, and no one will ever work for me for free.
Martinez: Is shopping for ingredients an important part of your creative process?
Jirasek: Extremely. I devote at least an entire day to shopping for an event that can completely change the menu. The Green City Market is a staple and only occurs on 2 days of the week. But generally I go to local specialty stores and markets that take me from 113th to Skokie. This process of traveling all around the city, of breathing in the lifeblood of our diverse culture, of interacting with ethnicities whose only commonality with me is Chicago and food, is probably my greatest inspiration. It's not dissimilar to the interaction I have with people on the night of an event. Most 'food people' will disagree with me on this, but I'm less interested in the local food movement and more interested in small, local family businesses, and traditions in Chicagoland.
Martinez: What is your favorite ingredient to work with?
Jirasek: Celery or Popcorn.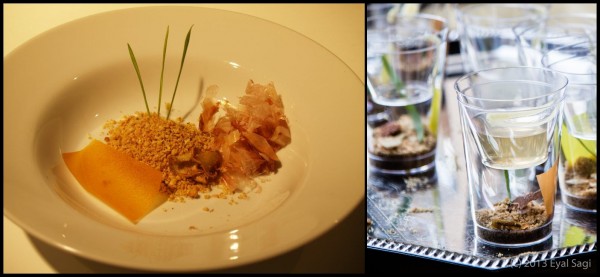 Martinez: Guerrilla Smiles has a dish called Oak Street Beach. Describe this dish and how it came about.
Jirasek: Oak Street Beach started as dish for a thisisnotthestudio show featuring artist Xiao Tse at High Concept Laboratories. Tse took upwards of a thousand pictures from the concrete pavement of Oak St. Beach's shore, facing the lake and narrowed it down to one piece that combined around twenty of the most discerning shots. It is essentially a deconstructed soup, with the broth held separately so as not to affect the aesthetic and textural integrity of the dry ingredients. The dry ingredients are held in a ten ounce clear plastic glass. The sand is a combination of ground peanuts, cashews, and maltodextrin.  The grass is julienned wild ramps. The trash is a candied ginger chip. The fish is a rice flour fried smelt. The towel is a soy and turmeric based spring roll wrapper. The wet ingredients are suspended above in a fitting five ounce plastic glass, rimmed with suntan lotion that is garlic mayo. The Lake Michigan water is a kombu dashi. The eater is instructed to take a small mouthful of the dry ingredients and wash it down with a swig of the wet ingredients, going back and forth in a double fisted affair like they are swimming, until they are finished.
The service of Oak St. Beach was very much so inspired by a dish put forward by Michael Carlson of Schwa at Redmoon Theater's Spectacle Lunatique 2011 called "Walking Through the Forest."
Martinez: You were born and raised in Chicago and this has a strong influence on the food you make. Are there any other cities or cultures that you either look to for inspiration or are inherent in your work?
Jirasek: I think Mexican food simply got everything right. We obviously have a large population of Mexican-Americans in Chicago, and benefit greatly from the cornucopia of ingredients, flavor, and culture they have imbued upon us. Aside from that, I took great inspiration from my time cooking in Panama City, whose flavors are a great amalgamation of the diverse foreign cultures who have occupied the area and the local flora and fauna. I look forward to delving into historical American First Nation culinaria as a geographical inspiration, and look forward to marrying Filipino and Czech food with acidic flavors.
Martinez: Food-wise, what do you think are some exciting places or events happening around the city?
Jirasek: I think The Plant in The Back of the Yards is going to be a blueprint for metropolitan farming worldwide. Asado Coffee's recent expansion plans and concept of 'nano-roasting' is next level. Smalls BBQ is the kind of approachable, forward thinking neighborhood restaurant that Chicago has lacked to put it on the level of NYC. Floriole's baguettes are worth lining up for a la Paris when they come out fresh at 11am everyday. Three Aces is what every gastropub should strive to be. I also think we'll see a boon in quality independent food writing like Graze, Middlewest and whatever Anthony Todd has up his sleeve.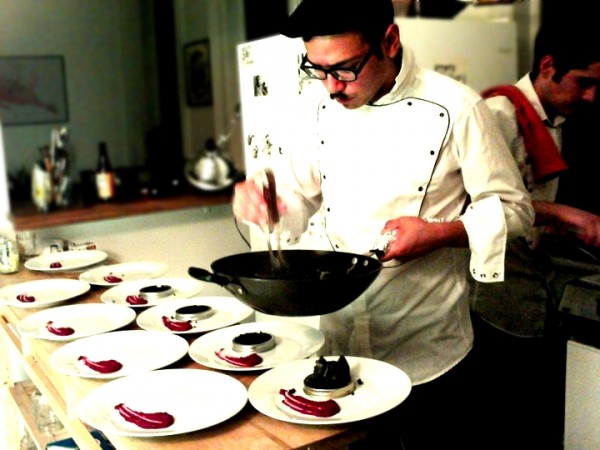 Martinez: What is your favorite Chicago-style food? And where's your favorite place to get it?
Jirasek: Chicago's hot dog is unmatched. Though not all the classic ingredients are included, Gene & Judes' can't be contended with because of the volume they go through and the freshness that entails, and fries like woah. Gotta go with underdog Chickie's for beef because their giardiniera is only quickly cured and crunchier. Salerno's for pizza because the true Chicago slice is thick crust and party cut.
Martinez: What does Guerrilla Smiles have lined up in the coming months?
Jirasek: In the great tradition of former Redmoon Theater Development Director Sean Kaplan, we will be curating the amuse-bouche portion of the upcoming fundraiser Spectacle Lunatique, outfitted Guerrilla style, primarily by the underground supper clubs of Chicago. We are in post-production for the next episode of our Break The Bread series with OnTheRealFilm for last year's THAW fundraiser for Links Hall, as well as designing a menu for a soon opening southside cafe with one of Chicago's champion contemporary artists.
Martinez: Is there a piece of advice, food-related or not that you think of often?
Jirasek: Don't crowd the pan. When it rains, it pours. Be safe, be strong.
All photos courtesy of the artist.
A.Martinez is a freelance art and music organizer living in Chicago, IL.
By Kevin Blake
Chicago Imagism represents something more complex than a published manifesto, an aesthetic engagement, or a theoretician's aim at creating an avant-garde. One might argue that Chicago Imagism, an internationally recognized movement with roots in the late 1960's and early 1970's, is still alive and well in the second city. On his 90th birthday on January 26, 2014, Richard Loving explained to a rapt audience at the Hyde Park Art Center, that his work–like the work of other "Imagists"–were simply about making the work that they wanted to make.
In their current exhibit, Inside the Outside at the Hyde Park Art Center curated by Aaron Ott, Richard Loving and Eleanor Spiess-Ferris's works on display span two careers that aptly describe the very complicated historicity of the Chicago Imagist movement. Inside the Outside is a critical investigation of the ambiguous framework of Chicago Imagism and how these two very different artists bound geographically but also aesthetically chose to utilize its tenets to spur their artistic visions.
The works are hung chronologically–a relatable choreography that adequately stresses the aesthetic distances traveled and the hard earned merits of two lives of artistic engagement. In relation to the Imagists' aesthetic–high key color strategies, figuration, symbology, and text to name a few–these works can fit the bill. However, the distinction as Imagist work may also deprive them of the singular translation they so deserve.
Spiess-Ferris and Loving's works are clearly about themselves. Throughout the show, there is an overwhelming sense of self discovery or exhibitionism that develops into a confident vernacular that is uniquely their own. In Loving's case, this idea takes the shape of a materials quest, that over decades evolves from small enamel works that become large format abstractions and matriculate to color drenched dreamscapes that embody the entire narrative. They are Loving's accumulated wealth of knowledge with his materials, and a pointed emulsion of his interests.  Loving's work "Fire and Smoke" is one such amalgamation.
Hovering above the very unnatural bands of lush color is a curved horizon that encloses the space of the painting and alludes to an inevitable ending–a forced punctuation. This curvilinear maneuver has become a staple in Loving's later works and allow for the landscapes to remain in the netherworld of abstraction while maintaining the graphic qualities central to the Imagist aesthetic. Loving's narratives are not forthcoming, but they reveal enough of itself to spend time with their mysteries. The paintings can operate as storyteller or simply as an object of contemplation, and therein lies their success.
On the surface, the narrative elements seem to be more readily available in such works as Spiess-Ferris's "Resignation," where the viewer is immediately immersed into a parallel universe that is completely her own. The cast of characters is the entry point–as there is a familiarity that grows from one piece to the next. Everything in Speiss-Ferris's paintings is as familiar as the paint itself, yet there are no answers to her riddles either. The paintings allow you to meander through them, but never actually be a part of the place–it is her singular experience of a world in which the viewer has no role. It is in the moments of expectations unmeant that the viewer can understand their exclusion. "Resignation," exudes Speiss-Ferris's anguished charm while allowing for self discovery through her range of emblematic totems that find their way into her imagined worlds.
The show also presents some of Speiss-Ferris's drawings where one can see the artist looking at her creations from without, while also participating in the ironies and chagrin of human awareness. In "Acquisition" the sketched portions of the drawing remain as portals into her studio–a nod to herself and remnant of her hand.
This elusiveness and earnest approach to her materials has kept Spiess-Ferris on the periphery of Imagism. Her work is an acidly good-natured view of human follies, largely concerned with the roles and relations between women and nature. She presents the human comedy through her imagined places that are often absurd, charming, hostile, seductive, and ridiculous. Charged with strong doses of painfully comic self-discovery, her host of symbols, images, and characters all play theatrical roles in the ongoing comedy that is a perpetual remix of itself.
The affinity to nature, the paint handling, geography, and the parallel working timeline are enough to link these two artists, but the strength in this show comes from both artist's unflinching dedication to their practices. Decades in the making, their works have evolved and remained on the edges of a discussion that Chicago painters cannot seem to avoid. Imagism is the staple, the running joke, the license, and liberator for Chicago painters. It is the all-encompassing genre most aptly described by Richard Loving as "just making what we wanted to make."
To pair these two artists in a conversation about the reaches of Imagism was to operate on the periphery–to think outside the proverbial box. As the Hyde Park Art Center enters into its 75th anniversary year, a show to kick off the celebration that commemorates a pivotal moment in the center's history as well as the history of Chicago image making was a grandiose gesture, most welcome.
"Out of the Mouths of Artists" is a new bi-monthly series on the Bad at Sports blog. The series presents a space for guest artist bloggers– of varying career statuses– to write, to reflect, to pontificate on their current situations, failures and/or successes, and ideas on what it means to be an artist. "Out of the Mouths of Artists" also gives readers a glimpse into artists' portfolios and studios. 
Relocating a Center
By Nicole Mauser
Just last week, a question was posed to me: "Where is the epicenter of Chicago's art scene?" This was part of a casual elevator conversation with someone who had just moved from the East Coast to Chicago. I was struck by this question because it made me pause and consider where I geographically invest my time and conversations about art and research. Having relocated back to Chicago from Kansas City, MO, for a second time this past summer, I found myself picking up where I left off.  In some respects, I am engaged in existing dialogues and structures, while in other professional respects I have set out to tackle completely unknown territories and new challenges.
With the question, I realized how fascinating it is to be an observer on the periphery (even if only temporarily) and see what galleries have disappeared, endured, and emerged, while exploring a 'new' to me Chicago in terms of private collections and historic venues such as The Arts Club or Union League.
I had no short answer for the East Coaster-cum-Chicagoan: 119 Peoria has been all but dismantled (will Three Walls stay or go?); however, there is still a bastion of galleries in the West Loop on Washington. Mana Contemporary is becoming a household by name teaming up with various institutions. Each university with a MFA program from the universities—Northwestern, UIC and U of C—to the art schools—Columbia College and SAIC—has is its own mini-epicenter with concentric circles emanating outward into the art scene. A handful (a few handfuls, really) of Chicago artists are being highlighted in the upcoming Whitney Biennial by Michelle Grabner and Anthony Elms. The MCA has gone through upheaval. Art Expo is back. Ultimately, there is no dominant discourse. In dynamic and thriving arts ecologies, there is a multitude of rich conversations happening. These conversations are being instigated by the artists themselves and to varying degrees by the institutions.
One thing I do know: my life now in Chicago is an inversion of the one I led in KCMO.
After an initial brief stint as an art handler in Chicago, I learned a difficult lesson that not all businesses touting the arts support artists; some exploit employees who make the ultimate sacrifice to pay their bills: no longer making their work. Currently, I juggle a full-time administrative job at one local art school while teaching painting as an adjunct at another local university. And I recently struck up a relationship with Reynolds Gallery in Richmond, Virginia, to exhibit a few pieces of my work. While all of these roles help me pay the rent and gain professional experience, they combine to make ends difficult to support a studio practice.
This is the predicament that many conversations with artist friends revolve around: balancing studio/research time with demands of a job to afford overhead. Whereas in KCMO, many artists cobble together part-time teaching, waiting tables, and selling work to afford three times the living space and a studio. In that smaller metropolis, it is a choice to leverage income to focus on the studio practice. It is an option to survive on much less. Therefore, it has become an environment that lends itself to risk taking and igniting experimental collaborations. I found that I was able to do many things, and still work to afford an artist's necessities. With a number of others, I founded and rigorously participated in two artist enterprises: PLUG Projects and Kansas City's Plein Air Coterie (KCPAC), both of which are going still going strong. The collaborative work I did (from 2011 to 2012) with the always professional co-founders and artists at PLUG was rewarding, and I am grateful to my conspirators there for their mutual desire to shape unique exhibitions and ancillary programming, all from the perspective of the artist as curator. Also, this time at PLUG helped me hone my ability to simultaneously hold down a full time staff job at SAIC and an adjunct teaching appointment at UIC. I believe my experience as part of KCPAC, in which I was working from observation in the elements, helped to erode any assumptions about the relationship between abstraction and perception.
Recently, in Chicago, a few artists and I rekindled a critique group consisting of grad school colleagues (and friends!) for studio visits. Inscribing this regular practice into our studio research is gaining terrific momentum. I truly value these relationships and the quality of our conversations. I am continually blown away by the multitude of in-depth cross-conversations, generosity, and ferocity of investment in each other's development. In this context, which is a kind of epicenter for me, criticality is not a rebuff but a way of asking better questions. I find that I am now breaking rules that I once set for myself in the past. I am working to explore abstraction through a host of reference materials, including still lifes, photos, Xeroxed images, and art historical references, in order to push against my own non-objective proclivities.
Through it all, though, I find myself returning to ponder the eternal question, what is the healthiest scenario to support my work? It is the gallery system? Is it the academic system? None of these scenarios are necessarily the sustainable answer. Constantly having open conversations negotiating alternative models and redefining healthy arts ecology seems the best start for me.
In summary, it appears that the current epicenter in Chicago, and in all cities, is a moving target—for me and for others. This scenario seems to simultaneously present plural opportunities and elusive support mechanisms for one's longevity in the arts. And yet, it feels like a great time to be an artist in Chicago.
I hope someone asks me where "the epicenter" is again in five years.
Nicole Mauser (b. 1983, Indianapolis) currently lives and works in Chicago, IL. She obtained a MFA from The University of Chicago (2010) and a BFA from Ringling College of Art & Design (2006). Her works have been exhibited nationally and internationally. Mauser was a 2011 recipient of a Post-MFA Teaching Felllowship at The University of Chicago and a recipient of a Student Fine Art Fund Grant for travel and research in Berlin from The University of Chicago. Exhibitions include Ft. Gondo Compound for the Arts (St. Louis), Carrie Secrist Gallery (Chicago), The Dolphin Gallery (Kansas City), H&R Block Artspace (Kansas City), DOVA Temporary Gallery (Chicago), Gladstone Community Center (Gladstone, MO), Center for Art+Culture (Aix-en-Provence) and AR Gallery (Milan). Collections include The Alexander (Indianapolis) and The Nerman Museum of Contemporary Art (Overland Park, KS). Mauser's writings have been published in 8 ½ x 11 and Art Practical. Mauser is also a co-founder of the artist run gallery, PLUG Projects and co-founder of the Kansas City Plein Air Coterie (KCPAC).
See more of Nicole's work at www.nicolemauser.com.