"Out of the Mouths of Artists" is a new bi-monthly series on the Bad at Sports blog. The series presents a space for guest artist bloggers– of varying career statuses– to write, to reflect, to pontificate on their current situations, failures and/or successes, and ideas on what it means to be an artist. "Out of the Mouths of Artists" also gives readers a glimpse into artists' portfolios and studios.
Tortoises
Guest Post by Daniel G. Baird
I have been thinking a lot about tortoises lately. Or, rather, I've recently realized that they've been on my mind for some time without my knowing. I don't mean the literal animal, but rather the idea of it as both carrying an exterior 'world' upon its back and also having an interior world (its home) affixed to the structure of its body.  I see the tortoise relating to other structures in the world and it has recently emerged as a signifier in my own work.
In Hindu, Chinese and Native American mythology, the tortoise is a familiar character that holds the weight of an entire cosmology. It is like a little world. Underside as the surface, interior as the experienced world and shell as the enclosed sky.  Because it is seen as containing a depiction of the world in its entirety, it necessarily enters into the question of origins; If the tortoise has the world on its back, then what world is it standing on? Its not the origin-mythology aspects of the tortoise that interest me however.  I see the shell of a tortoise as a type of memory-object, something that in its form holds a reference to its own function.  Tools also do this.  Like the way a child-proof medicine bottle contains the  idea of an eventual arrival at a mature understanding of objects in the world.
The tortoise lives a long life  and through its endurance and longevity feels almost timeless.  With a lifespan similar to ours, the tortoise carries the passage of time on its shell. Some sea-turtles have entire micro-habitats of barnacles and algae attached to their back.
At the present moment, floating 230 miles above our heads, a global research laboratory called the International Space Station is conducting experiments in biology, physics, astronomy, meteorology and other fields in a state of microgravity.  For me, it is like the tortoise shell because it carries a world within itself.  The ISS is a machine thats working to create conditions for life to exist in zero gravity.  With all the knowledge it collects, we can imagine that it might have the capability to make the conditions of another earth within the harshness of space.
Another allusion to the metaphor of the tortoise that is on my mind relates to something more graspable and familiar to us. It can be found within the flat surfaces of computer screens and 'smart' phones. These things that transfer information via a representation share a direct affinity to the ancient cave-paintings that are at the root of the history of image-making.
Every device with access to the internet is a TARDIS-like object. In the popular Dr. Who television show the TARDIS is a time machine and spacecraft in an unassuming British police box (vessel) that has the peculiar attribute of containing an infinite space in its interior. It has a close relationship to the dichotomy of the physical and virtual. It is a vessel that carries an interior world.
At present Google is providing the platform for an accurate pictorial representation of the world accessible from the internet. With GoogleEarth we are presented with the Earth as an object to be navigated at will. Through this program, we can pseudo-experience and access locations in the world that are beyond our physical capabilities. Navigating within the Street-View option is a personalized endeavor.  After you find your house, which is almost the first thing anyone does, you can transport yourself over vast distances and meander through unfamiliar streets, and never physically move an inch. I'm entertained by the idea that the devices in our pockets are like little tortoises that contain infinite worlds; when you look into the screen you are actually peering into its shell.
The collating of diverse materials, processes and objects that have specific embedded ideas is one facet that could characterize the process in my work. I do not feel the materials and ideas emerge from a research-based practice but rather from a jogging around, and through, interests that have become accumulated and built upon from earlier pieces.
I try to engage in both the macro/micro and physical/virtual worlds of signification. For me, a gradation of earth tone colors has the possibility of pointing towards the structure of geological sediment, a 3d scan of an architectural detail contains the entirety of the building it came from or a used ejection seat has wrapped within it the narrative possibility of terror and release from the technological marvel of flying through the sky. The interest in the tortoise I feel comes from a desire I have towards creating an entire cosmology in a piece. Its use in recent work nods to this impulse.
Daniel G. Baird (b. 1984) received a BFA from the School of the Art Institute of Chicago and a MFA from the University of Illinois at Chicago. Recent Solo exhibitions include 'Strata' at Andrew Rafacz gallery, Chicago; 'Vestige' at the Institute of Jamais Vu, London; 'Has the World Already Been Made? X4? at both Roots and Culture, Chicago, and Hedah, Maastricht; 'Meridian' at Robert Bills Contemporary, Chicago; 'This New Ocean,' at Appendix Project Space, Portland. Recent Group exhibitions include Bowling Alone, Andrew Rafacz Gallery; Merge Visible, Prairie Productions, Chicago, and Panoptic Measures, Elizabeth Foundation, NY. He will present work at LVL3 this spring and at Leeds College of Art and Design in 2015. See more of Baird's work at www.danielgbaird.com.
By Kevin Blake
I have always been intimidated by poetry. When I think of poetry, I recall an elementary classroom–a noiseless space scattered with uniformed children and indistinct faces neatly arranged in square sections of four desks. I recall a voice that I do not hear in my memory but I know it had existed. The voice reads the poetry–line by line–and reveals the invisible intentions and underlying meaning of each word. In my recollection, I stare hopelessly at an unknowable arrangement of words, desperately yearning to know how the voice could infer all of this meaning from this senseless pattern of chaos.
I still feel this twitch when I am faced with poetry, especially colloquially brilliant poetry–the type of verse that belittles my ability to comprehend my native tongue. There is always a good chance that I won't get it–that I won't understand the cadence or the meaning and I will leave yet another encounter with the genre unfulfilled and feeling inadequate. In Phillip Hanson's latest show at Corbett vs. Dempsey, "I Am A Child Of The Light, Student Of The Dark," I had respite from my deficiencies.
Phillip Hanson is a crafty veteran who has never rested on his laurels or let institutional attachments limit his range. Alluding to the Chicago Imagists as a way of situating his paintings within the context of the establishment seems a disservice to Hanson's evolution as an artist and painter whose work has grown exponentially since that historical waypoint, but there are certain aesthetic tendencies that exist as a reminder of Hanson's beginnings.
Such a reminder might be Hanson's palette–a saturated and at times electric color that refers to the 1960's underground comic culture that is known to have influenced the Imagist's work. Though in this grouping of work–as the title of the show suggests–Hanson puts this electric palette to work. He utilizes light to draw his audience into his paintings–just as a bug would be drawn to the streetlight. However, the zap you get when you arrive within inches of these paintings doesn't kill you–it is more of a pulsing energy that continuously reverberates in Hanson's color schematics.
This forced proximity Hanson achieves is an essential element to the success of these paintings, which deploy the words of William Blake, Emily Dickinson, and William Shakespeare in a reticulation of architectural space that seems to exist without consequence. As the eye and brain attempt to follow a line of poetry unto the next line, Hanson breaks that continuity with form–he denies that structure to forge anew the way poetry is consumed and thus, understood. It is in the visual language that this text is articulated and this strategy undermines our rationale–or what we have built (in the English language) as our methodology for creating images within our imagination through text by reading left to right and top to bottom. In this way, the poems become more accessible to a deficient reader, such as myself, and the paint speaks in no definite servitude to text.
While the large paintings in the main portion of the space are luminaries that are difficult to pull away from, there are a few smaller gems toward the rear of the gallery that recall the work that Hanson has included in the 2014 Whitney Biennial. As in the Whitney show, these works offer a moment of intimacy with the artist–a magnification of Hanson's deft hand as well as a reprieve from the noise in the surrounding space. In both shows, these small works are precisely placed and welcomed juxtapositions to their environments.
Hanson's iterations of these poems seem to pronounce a very personal reading of the originals–an emotive response that has generated an impetus to paint. Through his paintings, Hanson releases these emotions in the imagined forms produced through the words and rearranges the words as formal considerations for the paintings.
In this very telling title, "I Am a Child of the Light, Student Of The Dark," Phillip Hanson alludes to a surrender–an annunciation of his humanity and a loss of control. The words may be someone else's, but the arrangements are Hanson's and his understanding of the grand narratives that ground these poems are the swinging doors through which all of us can pass.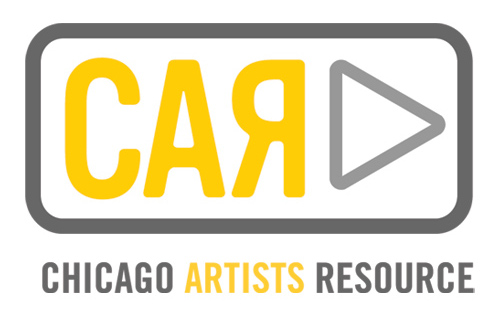 Because you, our loyal listeners and readers, bring so much awesome to this site, we have here a whole lotta something to help you grow and maintain your awesomeness. Yes, for a monthly post of opportunities, we've partnered up with the experts: Chicago Artists Resource, the city and the Midwest's central platform for listings of opportunities that include jobs, calls, residencies, awards, and other opportunities galore.  Each month, the CAR folks will put together a list of quality local and international opportunities that you should know about. Plus, you can continue on to their site to see more. And of course, if you have any questions or want to add an opportunity, you can get in touch with CAR directly by emailing visual@chicagoartistsresource.org.
Here's that monthly list to get you going: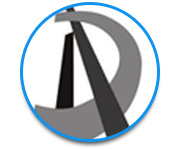 Call for Artists – Public Art League (PAL), Champaign-Urbana, IL
The Public Art League (PAL) in Champaign-Urbana, Illinois is seeking artists to display sculptures in our community. Selected sculptures will be installed in the community metro area and will serve as major visual anchor points, community identity and a statement that creativity and art are of vital importance to our existence in Central Illinois. The Public Art League (PAL) is a 501(c)(3) non-profit organization that advances public art in the Champaign-Urbana urban areas.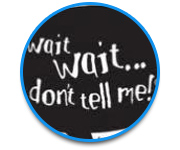 Production Assistant – "Wait, Wait, Don't Tell Me!" at WBEZ Radio
Wait Wait…Don't Tell Me! is seeking a whipsmart writer/producer to join our small production team. Our ideal candidate is someone who loves knowing what's going on in the world and has something creative and funny to say about it. We want a strong editorial voice that compliments the tone and voice of the show. A comedy writing background is preferred. We prize flexibility and agility. As a small, collaborative group, we rely on each other to assist on all aspects of production as needed.
Along with writing jokes and researching material, you will also serve as a kind of ambassador for the show. One of the primary responsibilities is developing and overseeing Wait Wait's social media presence. You will also be interacting every day with listeners, interviewing and selecting contestants.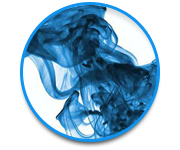 Call for Artists – BLUE Bazaar Market Festival
Calling all Artists, Designers, Craftpersons and Innovators! The first annual BLUE Bazaar is an indoor one-day market festival held in Pilsen neighborhood. Artists of all kinds are invited to apply to present and sell their work to the public and community members of BLUE1647.
The festival is a fundraiser for an entrepreneurial incubator space, BLUE1647. The table fee goes directly to BLUE1647, but your sales on the day of the event are yours to keep. The fair will be held on Saturday May 17, 2014 from 10 am – 6 pm in the Pilsen neighborhood. The market will be held indoors at BLUE1647 located at 1647 South Blue Island Ave.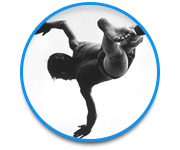 2014 Individual Photographer's Fellowship – Aaron Siskind Foundation
The Aaron Siskind Foundation is offering a limited number of Individual Photographer's Fellowship grants of up to $10,000 each, for artists working in photography and photo-based art. Recipients will be determined by a panel of distinguished guest judges on the basis of artistic excellence, accomplishment to date, and the promise of future achievement in the medium in its widest sense. The Foundation seeks to support artists/photographers who demonstrate a serious commitment to the field, who are professionally active or employed in the field. The entry fee for this grant is $10USD.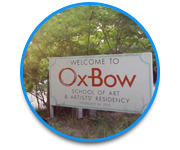 Ox-Bow School of Art & Artists' Residency
Fall Artists in Residence at Ox-Bow are given the time, solitude, and focus often unavailable to so many working artists. The application is open to all persons who are not currently full-time students. At Ox-Bow, artists can enjoy 24-hour access to their studios, and an inspirational setting, free from the expectations of commercial and academic demands.
During the fall season, Artists in Residence have the opportunity to work in studios not available during the summer session. They also enjoy a more intimate community of like-minded, and diverse professionals. The fall season is also an ideal time to propose group or collaborative work.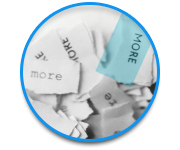 Celeste Prize 2014; 6th Edition
Celeste Prize 2014 is an international contemporary arts prize which supports quality work by emerging artists in a worldwide, talent scouting environment. Every year thousands of artists use the prize to promote their works and their careers.
20,500 € cash prizes:
Project Prize 4,000 euro
Painting & Drawing Prize 4,000 euro
Photography & Digital Graphics Prize 4,000 euro
Video & Animation Prize 4,000 euro
Installation, Sculpture & Performance Prize 4,000 euro
Visitors Choice Prize 500 euro
Dave Brockie, better known as Oderus Urungus, frontman of the band GWAR, passed away on March 23rd. He was found dead in his Richmond home by a fellow band member.  As of this writing, murder and suicide have been ruled out as causes of Brockie's death,while drugs are still being considered a possibility. Drugs seem likely.  Drugs featured prominently in the band's lyrics (which may not be significant, considering that necrophilia, bestiality, and mass murder were common themes as well) and in Brockie's autobiographical writing as well.  According to police, there was evidence of drug use at the scene.  While the official autopsy report is yet to be released, it seems probably that Brockie died of a drug overdose.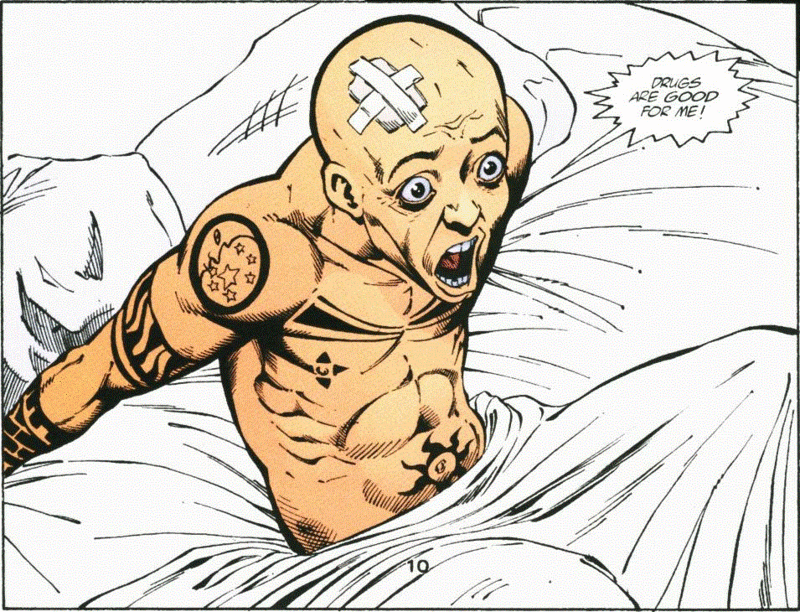 Much is often made, in the wake of a celebrity's death, and especially a premature death to drugs or suicide, of what lesson we might learn, of the pressures of fame, the ills of society, and so on.  We are asked what lesson we might learn, and also (often as we are being asked for a contribution to a foundation) what the celebrity would have wanted.  Of course, on one level it's irrelevant:  the celebrity is dead, and so their wishes are irrelevant.  Funerals are for the living.  I never knew Dave personally, but if you ask me what lesson he'd want us to learn from his death, I'd say, "Not a damned thing."  He'd want us to steal his corpse from the medical examiner's office and have sex with it.
GWAR was started in the 1980s by a group of art students at Virginia Commonwealth University.  Hunter Jackson was a VCU student working on a film called Scumdogs of the Universe (later to be used as the title of GWAR's second album). Brockie was the singer for a punk band called Death Piggy.  Jackson (better known to GWAR fans as Techno Destructo) was using an old warehouse to film his movie; Death Piggy rehearsed in the same warehouse.  The two got to know each other, and GWAR was born.  (Sort of.  As is generally the case, the truth is a lot more complicated, but that's the short version.
I haven't been able to confirm whether or not Dave Brockie was himself enrolled at VCU, but many of the founding memers of GWAR were, including Jackson, and Chuck Varga (who performs in GWAR as Sexecutioner).  In a 1994 interview with Live Wire Magazine, Varga talked about leaving the fine art path to join GWAR:  "I went to college, I went the fine art route, and it really turned me off.  I was really creative, but at the same time, I wasn't into fine or commercial art. It seemed like art was really a dead end thing to get into.  I was hanging around with Hunter (Jackson, Techno Destructo when he's around, "a lowly slave" when he's not) Dave (Brockie, Oderus Urungus, the vocalist), who were totally crazy, much like myself. They totally reviled in comic books and movies, and II kind of looked at myself and said, 'I've always been into that! I don't need a bunch of goddamned museum bullshit!' So I had a rebirth in a way, forget everything I learned in college, and I started to learn about a totally different science of special effects and props." (http://spookykids.net/gwar/gwarpage/Unmasked.html)
More than any cautionary tale about drugs and the stereotypes of the rock and roll lifestyle, the lesson to take away from Dave Brockie's death is to look at his life, and the lives of his bandmates, past and present, living and dead.  A nineteen year old punk singer from Canada, Brockie met some art students who were tried of trying to make it in what by 1985 they were already seeing as an overly repressive and stagnated art world. Though they would probably have simultaneously shat and vomited at the language, what they did next was a finer piece of interdisciplinary, collaborative, relational aesthetics than most projects to be so called.  They presaged the rough aesthetics of Nathalie Djurburg (http://www.lissongallery.com/artists/nathalie-djurberg-hans-berg/gallery) and the wet, sticky grotesque of Gregory Jacobsen (http://gregoryjacobsen.com/). Under the rotted surface, their work contained a subtle and no-one-is-safe political satire, like an X-rated version of Vermont's Bread and Puppet.  And it all started when a punk singer and some art students decided that instead of banging their heads against the ceilings in their respective fields, they'd strap on some big rubber dicks and go for broke.
Guest post by A.Martinez
Jacob S. Knabb is a true storyteller on the page, on the stage, and in real life. He is also an invaluable host and curator in Chicago's literary scene and over the four years I've known Jacob, I'm grateful to have attended over a dozen of his events around the city. In 2013, he made NewCity's Lit 50 for his work as Editor-In-Chief of Curbside Splendor. He currently lives in Lake Forest with his beautiful wife, young son, and their two small dogs.
A. Martinez: How did you become a storyteller? Was storytelling a big part of your childhood?
Jacob S. Knabb: My mother read to us when we were small and while my brother and sister both liked it I was enraptured. I would sit as long as she'd read, even as a toddler. I was an advanced reader and by 3rd Grade my dad would give me some of the books he was reading once he was done with them. So reading and narrative were addictions. But I also grew up in the coal fields of Southern West Virginia and most everyone there is a storyteller in one way or another. Ask for directions and you'll learn about the people that live on the route and what happened the last time the person you asked went that way. People there still sort of thrive on the stories people tell about themselves and there is a lot of mythmaking going on. I learned that telling funny stories endeared me to people and over time I became the person people would turn to when they wanted to know what had happened with so-and-so or how crazy we had all gotten at a party. It just comes naturally to me. I link things instinctually and make puns and wordplay without trying. I'm always surprised at how my mind does that without me being in control of it. But my grandfather, Harold Ray "Tony" Ball is the one who got me wanting to tell stories to people as a form of entertainment. He always wanted me to learn guitar so I could play songs and tell jokes and share stories with people onstage. It was his vision for me and he'd tell me that every time I'd go back home to visit.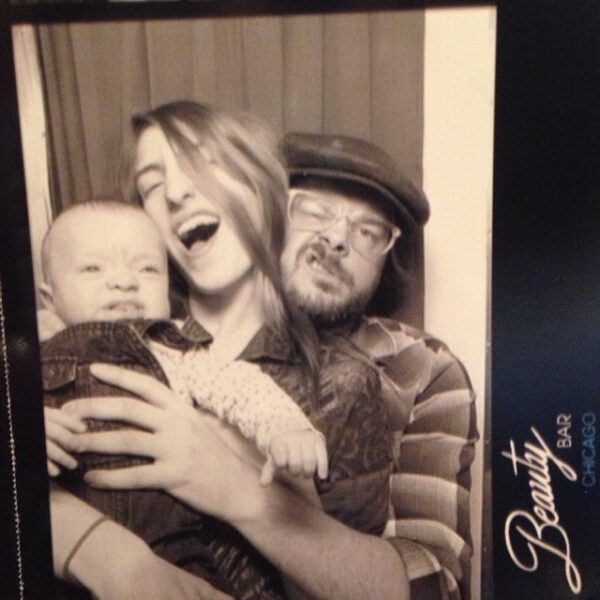 Martinez: What is one of the best stories you've heard and who told it?
Knabb: A story I've begun to refer to as "That's Happiness" that was told to me by a 60-something year old creeker I met one night in a bar in my hometown called Clyde's (which has since closed and is now a dance studio). It was after the fireworks on the last night of the annual Coal Fest and Clyde was about to close the bar. He's an old guy who looks like an unfiltered Camel that was smoked down to the nub and then squashed into an ashtray, a Vietnam vet who was in the Navy with my father. He sort of liked me, or at least tolerated me enough to give me a free beer when I would go to his bar to drink. That night I came in as he was mopping and he let me drink there alone as long as I left him alone while he cleaned. As I was sitting there drinking a can of High Life the old creeker stuck his head in and asked Clyde if he was still open and Clyde said "fuck it why not" and set the dude up with a bottle of beer, I want to say it was Budweiser. The two of us sat there in silence and Clyde cleaned the floors and tables while we sipped our beers.
At that time I was fond of asking people, strangers mostly, deceptively complex questions when we found ourselves drinking side-by-side at a bar. I'd ask things that centered mostly on emotion, things like 'You think people can truly regret anything?' and usually they'd start waxing all philosophical in response. People want to tell you their thoughts, you know. Well that night I asked the old creeker "What's happiness?" He sat there for a moment, long enough that I figured he wasn't going to answer and then he told me a story about his son. This is more or less what he said:
"I had me a son once and his momma left us. We lived up at the head of a holler. He was best friends with this little girl that lived next door. The two of them was inseparable. The both had straight blonde hair and in the summer you could look out in the yard and see them playing there and you couldn't tell them apart. Once they was in High School they became sweethearts. Even went to prom. On the day of his graduation I fucked her. He left and I kept on fuckin' her. Then she left too. I ain't heard from my son since. That's happiness."
I've told that story dozens of times and I never tell it the same way. I've never heard one as good before and I still am amazed by it. What I like to do is to end with that last line and make up the lead-up to it. I use it as a goal, a challenge to myself, to make up a story that is as good and that will get me into that bar so I can tell the old man's story.
Martinez: You currently teach at Lake Forest College. What are you teaching there? And how does teaching influence your creative writing and editing?
Knabb: I was hired to help Lake Forest build a minor in Print and Digital Publishing. And to help grow their press. Teaching has no influence at all on writing or editing, I have to admit. It's almost entirely the other way around. My students are very intelligent and motivated and they want to be excited about things. I love working with them and creating a yearning in them for literature and publishing. It's very rewarding to be able to draw on my own experiences and to share my knowledge with them.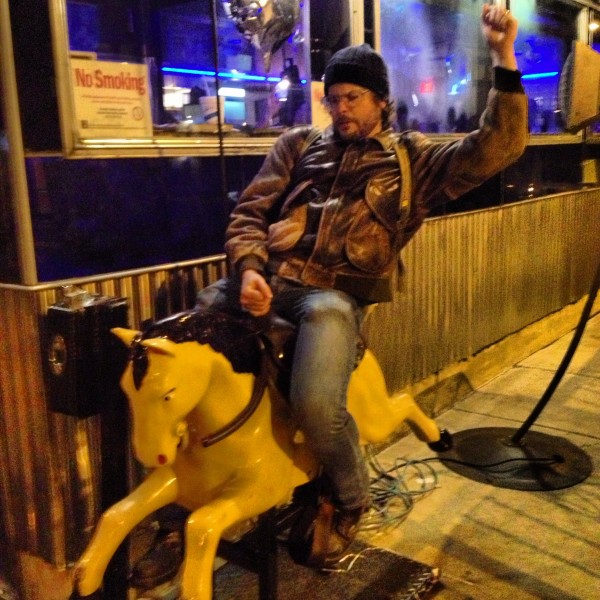 Martinez: I first met you at your show called "So You Think You Have Nerves of Steel", which ran for some years at Hungry Brain and then Empty Bottle. Will you tell us about the origin and theme of this show?
Knabb: There's this brilliant but somewhat insane writer and musician named CT Ballentine. He wrote and collaborated with the dude named Todd Dills who lives in Nashville and runs an online and print zine called THE2NDHAND. CT and Dills wanted to start up a storytelling show and CT believed strongly that the show should be about challenging writers to do something more than simply standing on stage and reading their work off of the page. CT is an obsessive and also a true believer. He has this baby face and wears bib overalls and looks like he's right out of a Tom Waits song about beautiful and ruinous rubber tramps. Anyway, the phrase 'nerves of steel' kept echoing in his mind, over and over, and he kept saying it to Dills and that this was the name of the show and what they needed to focus on. CT saw me performing and wanted me to be the host. He was running sound at The Whistler and decided that would be where the show was held and that I would host it and that it would be called "So You Think You Have Nerves of Steel?" How could I say no? I think CT wanted me to get into fist fights with the writers and for people to freak out. But right before we launched the first show CT had a mental break, cut off all of his hair, and vanished. They found him a few weeks later and he got back onto his meds and was ok. And the rest is sort of history of a small kind. We kept the theme of challenging writers to do things they weren't comfortable with. And I grew it into a platform for myself to improvise in the persona of Harold Ray. Over time I made it into a variety show and it got fairly tight, in a 'loaded to the gills' kind of way.
Martinez: The host of your series was a country-singer-wannabe named Harold Ray. Who is Harold Ray and where did this character come from?
Knabb: The name Harold Ray is an homage to my grandfather and what he wanted me to to with my life. But the character is nothing like him. The real Harold Ray has never been drunk, is a family man and worker who was always proud of the muscles he had from hard labor. He builds things. He built his home. He built a house boat. And he plays guitar and sings old country songs.
I went in a different direction with my Harold Ray. I decided he would be the baser aspects of me, a version of myself that had never left WV, had become a grizzled drinker, and wanted to cheat and trick on the way to success. I felt Harold Ray would long to be a famous singer but would be too lazy and unfocused to actually practice guitar and songwriting. Instead he would pretend that he had written songs that were already famous or successful. This gave me a great gag and an excuse to sing Johnny Cash and Neil Young and Waylon Jennings and Garth Brooks songs. It also gave me an outlet to tell a lot of the crazy stories I've gathered over the year and to sort of spin tall tales about people I've known. As I did the show the character grew more focused and it was very simple to be 'in character' and to put the persona on like an old denim jacket. The only catch was being in that character was costly to me physically. It meant I had an excuse to drink and I'm an alcoholic. There were many nights where I'd black out before the show was over. Which makes perfect sense in the world of the show and for the character but is hell on me personally. I just couldn't keep it up.
Martinez: How did you get into hosting all these literary events?
Knabb: I was born to stand on stage and say things to a room full of people. It's why I'm a good teacher. It's what would also make me a good actor or salesman or game show host if I had the focus and dedication and passion required to actually pursue those things.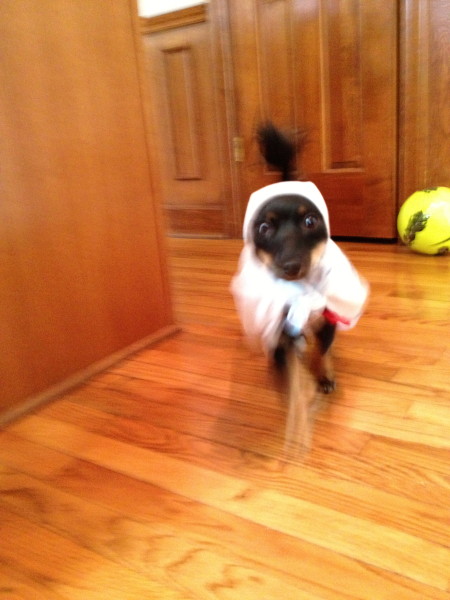 Martinez: What is your main role Editor-In-Chief at Curbside Splendor?
Knabb: I'm responsible for tons of things, really. I am primarily responsible for book acquisitions so our catalog is very much a manifestation of my artistic vision and sense of what makes a good book. I work with designers on the book covers and art direction. I oversee the editorial staff and publicity folks. I set up events and tours and sell on trade show floors. I do a little bit of everything. My partner in the enterprise, the publisher of Curbside Victor David Giron, is very similar. He's also involved in everything we do. And we have some other talented people working to make Curbside live and grow, people like Naomi Huffman and Ben Tanzer, Catherine Eves and Emma Mae Brown, Alban Fisher and Leonard Vance. I work with all of them and a lot of other folks to keep Curbside going. It's the greatest job I've ever had and I'm obsessed with it. All of the energy I used to expend drinking and wasting time now are spent on Curbside.
Martinez: Curbside Splendor really comes up with some interesting events including your pop-up book fairs and variety shows- how do you curate these events? And do you take inspiration from other events?
Knabb: I steal from everyone. I'm a magpie. If someone has a good idea, or a concept I like, I take it and adapt it to my own events. So I'm influenced by tons of people. My approach to curation is to keep things simple. Be organized as much as possible. Save everything so it's accessible. And network like a motherfucker so you can work with cool people. I'm also a bit of a control freak and it's been tough for me to let go of the reigns though I've learned to do that. I make the flyers, put together the talent, create the concept, talk with the venue, work the room night of, host the damned thing, and sit around with the bar staff for a drink afterward. Top to bottom. I want to be embroiled in all of it.
Martinez: What other publishers/literary collectives/lit events do you think are doing some interesting things in the city?
Knabb: There are a ton of great lit events now. Claire Zulkey's Funny Ha-Ha is awesome. Brian Costello's Shame That Tune is too. Guts and Glory which Sam Irby and Keith Ecker run is superb. Megan Stielstra's 2nd Story. Too many to name, really. I love what I'm seeing from Fifth Star Press, Switchback Books is cool. Rose Metal Press is too. CCLaP does good stuff.  Haymarket Books is stellar. There are too many to list and I haven't even gotten into collectives…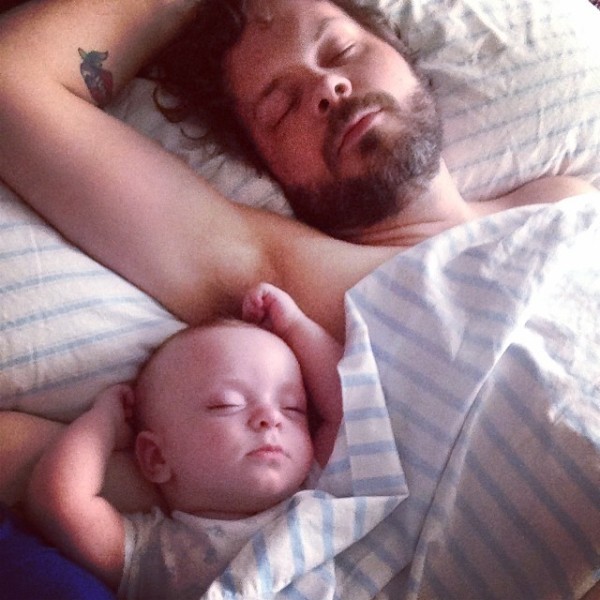 Martinez: What are you working on now?
Knabb: Curbside and Lake Forest, though I have a great idea for a short novel and want to write the bulk of it over the summer.
Martinez: Is there a piece of advice, lit-related or not that you think of often?
Knabb: Recently my pawpaw Harold Ray has begun saying the same thing over and over and it is this: "You're never going to be as young as you are right now." And in times of stress when something must be gotten through or endured my father will say "Well, a man could stand on his head for that long if he had to." I think of those two things all the time.
All photos courtesy of the artist.
A.Martinez is a freelance art and music organizer living in Chicago, IL.
Related articles across the web