Guest Post by Britton Bertran
I was there in 2005 at the beginning of Bad at Sports (Episode 4!) and I hope I'm not there at the end.  It was the year I opened my gallery, 40000. It was a good idea at the time. I was fed up with not seeing what I wanted to see and equally mesmerized by controlling my own destiny in a commercial sort of way. There were plenty of other interesting things happening and I figured – why the hell not.
The years 2005 and 2006 were ok years for Chicago Art. It seemed to be an upswing couple of years when apartment galleries and art interest were peaking. (These things come in waves – I'd put us in a upward motion now after reaching the bottom in 2011.) The MCA was showing interesting work (a Dan Flavin Retrospective, Deb Sokolow and William J. O'Brien had 12 x 12's), blogs were percolating with critical activity (anyone remember panel-house.com or iconoduel.org?) and this new fandangled thing called a podcast had people sitting with their bulky desktops and REALLY listening.
I took a leap of art faith and quit my job, borrowed some money from my mom and with the help of a couple close friends including a now-deceased bartender from Phyllis', rocked out a storefront space on Winchester and Augusta. A year and a half later, some guy bought the building and wanted to turn it in to a really small Italian restaurant. I moved the gallery in the summer of 2006 to the bustling 119 N. Peoria building (soon to be home to only one gallery in 2014.)
Like-minded nice folks like Corbett vs. Dempsey, The Green Lantern, 65GRAND, Fraction Workspace, Western Exhibitions, Lisa Boyle Gallery, Duchess and a couple of more spaces, were all blazing fiery paths outside the West Loop in WestTown (does anyone even know where this is now?). We even organized, set up a network, handed out flyer/maps and coordinated openings. It worked for the most part. I think.
There was no social media except for Friendster and then that thing called Myspace. My digital camera had something like 3 megapixels and took incredibly shitty pictures. It took a solid hour to update my clunky website. It was rough out there in a walking up the hill backwards in a snowstorm kind of way. But it was great. Lots of visitors – mostly artists – came, drank and stole beer during openings, I sold art here and there, got a few reviews in national art magazines, was invited to fancy pants museum openings, met not-so-nice individuals who essentially run the art world, shook hands with some artist heroes and even did the occasional art fair in and outside Chicago.
But mostly, having this gallery gave me some pretty solid insight into how artists work, what they think about and what really matters the most to them career-wise. Surprisingly, and thankfully for me, it wasn't money. 40000 was definitely a failure in that regard and the main reason I closed in 2009. I was also unable, and did not want to, secure a sugar daddy/momma, which I slowly realized was the only way to sustainability. [A little secret – there is less than a handful of galleries in Chicago that don't have one of these.]
I think it's pretty telling that almost half of the original West Town Gallery Network is still in effect.  Corbett vs. Dempsey just got admitted to the Main Fair of Art Basel Miami Beach (a big damn deal). Western Exhibitions is still cranking out shows with aplomb and has incredible dedication to it's artists. 65GRAND (all caps no gaps, please) is run by one of the smartest and nicest gallerists in Chicago. Only one of these galleries is still in West Town – though it's stretching it a bit. All of these spaces work so damn hard it's difficult for me to even comprehend how they're possibly doing it. Most of us are still here in Chicago, I think. Whether or not we are running galleries, we are all getting old, raising families, have "real" jobs, etcetera. I hope you won't forget us.
The artists I worked with are for the most part pretty successful in their careers. One or two I never hear from, a couple of others I never want to hear from. Nonetheless, it gives me great pleasure to know that I have a place in Chicago art history. It's funny though, I seriously often wonder what would have happened if I had at least a 10 megapixel camera back then.
A little addendum here: I was often asked, "What the hell does 40000 mean?"  In fact a couple of months ago a collector emailed me out of the blue and straight up asked.  So I told him.  I named the gallery after Joe "40,000" Murphy.  "40,000" was a Chicago outsider artist and events usher in the 1950's who either knew 40,000 famous people, or was renowned for saying "about…. 40,000 empty seats!" when asked how many people where coming to that day's event.  When people asked me, I made them guess. Nobody got it right.
Britton Bertran ran 40000 from 2005 to 2008. He currently is an Instructor at SAIC in the Arts Administration and Policy department and the Educational Programs Manager at Urban Gateways. An occasional guest-curator, he has organized exhibitions for the Hyde Park Art Center, the Loyola Museum of Art and several galleries. You can find him trying to be less cranky about the art world on twitter @br_tton. Stay tuned for a couple more guest posts where Britton will be discussing his tumblr-famous tumblr "Installator" and his take on what's wrong with the Chicago art world circa 2013 – while thinking out loud about how to fix it. 
In case you thought we maybe glossed over the epic amount of blood sweat and tears that went into last week's art fair extravaganza, I thought I'd repost a few articles that came out in the last few days including this one from Art in America: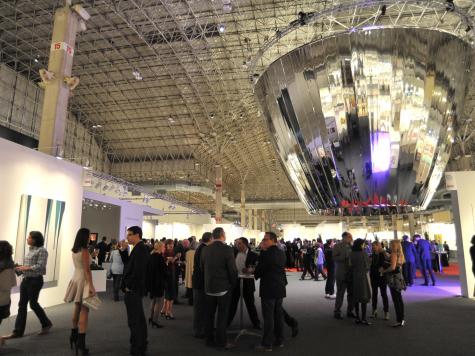 Strong Sophomore Outing for Expo Chicago
by Brian Boucher
"I'll tell you what distinguishes this year from last year," Expo Chicago director Tony Karman told A.i.A. at the fair's sophomore outing on Saturday, "and I'll tell you in one word—sales. It was very important that big dealers like David Zwirner and Marianne Boesky do well, and they have."
Featuring over 120 international galleries at the capacious Navy Piers (up from 100 last year), with views of Lake Michigan, Expo Chicago (Sept. 19-22) represented dealers from 17 countries and 36 cities. Some were returning, like Zwirner (New York and London), Matthew Marks (New York and Los Angeles), and Kavi Gupta (Chicago and Berlin). There were also many first-timers, including Marianne Boesky (New York), Cabinet (London), Massimo de Carlo (Milan and London) and Susanne Vielmetter Los Angeles Projects.
While almost every exhibitor acknowledged that sales were little to none in 2012, nearly all said that business was better this year. Dealers reported a range of sales, starting as low as $4,000 for works on paper by Chicago's own William J. O'Brien at Boesky. Works in a modest price range found the most ready buyers, but there were outliers. Boesky told A.i.A. of serious interest in an assemblage by Salvatore Scarpitta, Drummer Seargeant (1963), which was tagged at $750,000, and one dealer who declined to be named told A.i.A. that he had sold a million-dollar artwork—and to a walk-in customer, no less. read more
A handful of additional EXPO 2013 accounts can be found here: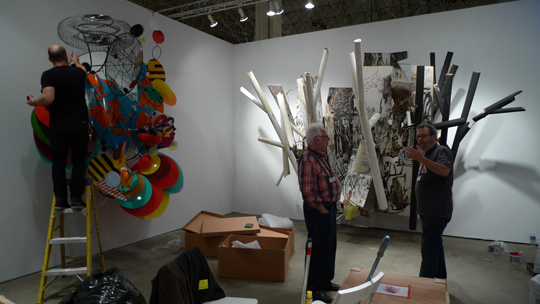 Paul Klein on The Huffington Post, with some lovely installations shots to boot:
This is the second year of this wonderful mid-sized art fair, with substantial galleries bringing some A quality art and almost enough cutting edge galleries showing off exciting artists to watch.There are some gorgeous treasures to be seen. 
More photos of favorite works via The Chicagoist.
Many reports via Art Fag City over the course of the week/end, beginning with from Paddy Johnson's mixed reaction:
Importantly, the fair seems an enormous step up from anything Merchandise Mart offered, a mega-fair corporation that's been largely unsuccessful at handling art. Much as the company does for Volta in New York, Merchandise Mart used their own real estate to house Next Art Chicago, even though its low ceilings were unsuited to showcasing art. Last year, when they closed, the organization claimed that collectors were only purchasing art on the coast lines.
A photo collection courtesy of Paddy Johnson, with "the good, the bad and the ugly:"
It's impossible to describe EXPO Chicago without offering a few images to tell the story. This slideshow with commentary do just that. Highlights, lowlights, and everything in between below.
And AFC'a closing word from Robin Dluzen:
A main concern for EXPO and the exhibiting galleries was last year's absence of collectors and museums from the wider midwest region and beyond, and this year, EXPO managed to draw them in. William Lieberman of Zolla/Lieberman Gallery (a veteran Chicago dealer, first time EXPO exhibitor) saw his clients from St. Louis and San Francisco; Monique Meloche, also exhibiting for the first time at EXPO and the founder of Gallery Weekend Chicago running concurrently with the fair, had museum groups from Kentucky and Denver buying for themselves and buying for the museums. "MoMA is not going to buy here," she explains, "But this can be a strong regional place." It's not just the out-of-towners making themselves known, but also the more reclusive local collectors. "I had Sanford Biggers in my windows for months," said Meloche of the artist's recent exhibition at her eponymous gallery, "I brought him here to the fair and there are Chicago collectors discovering the work for the first time."
Dmitry Samarov writes in Art on its Own Terms:
My strategy at these fairs has always been to run through the entire thing quickly, then return to anything that made my eye stop. Most years that amounts to four or five paintings or drawings and this year was no different. There was a good corner where a David Park portrait was next to an Elmer Bischoff figure painting, with a Richard Diebenkorn drawing round the corner. I was also happy to see a Leon Kossoff painting along with a couple of drawings. There was an Alice Neal children's portrait too, that made all the work around it look like newspaper clippings. The thing I liked best though were a couple small Harold Haydon cityscapes.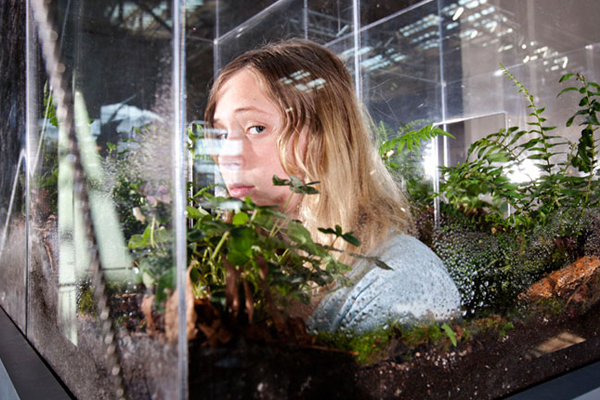 Chicago Magazine got a kick out of Seattle-based artist Vaughn Bell, mini earth-and-moss terrariums that were "available for adoption this weekend at the Expo Chicago art fair on Navy Pier." 


And finally — Artslant Thomas Connors interviewed Tony Karman:

TC: A fair of modern and contemporary work must be something of a balancing act. You've got the de Kooning collector on one hand and the Simon Starling fan on the other. And I'm guessing the blue chip collector isn't looking to acquire an emerging artist.

TK: Let me disagree with you. To some extent, there are certain collectors who will only want to buy that de Kooning. But other lifelong collectors want to be in the vanguard; they are going to look to the younger work because that is equally exciting to them. That's probably more the norm. A great collector likes to have a balance of contemporary work and historical material.
What follows is an essay by John Preus, soon to be released in the next issue of Proximity :
ON LOVE AND LABOR-THOUGHTS THAT ACCOMPANIED THE MAKING OF AÂ TABLE
By John Preus
I recently joined a Jungian men's group…(pause for my academic colleagues to peel off).
On some occasions in the group, we go around the room and everyone says something they don't want anyone else to know about them. It's called the withholding exercise.
One man was sexually and repeatedly abused by his older siblings, one had an affair with his brother's wife and his brother has never forgiven him, one hates his job and is embarrassed that he can't leave it, a married man loves his wife but is also attracted to young boys and suffers from intense longing, one is embarrassed that his stomach is growling, one spends more time than he would like to admit looking at pornography and was discovered masturbating by his 9-year-old daughter, one loves his wife so much that he feels emasculated and jealous and is afraid he will disappear, and one is in the depths of financial ruin.
I find this all riveting. Despite trying to maintain my cherished neutrality, I divulge to a room full of strangers something I've never told anyone before because it feels disingenuous under the circumstances. The confession, and the resulting (asexual) intimacy I felt with a room full of men was like an electric charge that glowed in me for a couple of days, temporarily erasing my general social anxieties. Under certain circumstances, shared vulnerability invites trust.
Tables support activity. And when they are not supporting activity, they are ready-to-hand, expectant, loitering around waiting for something to happen.  The now traditional binary, form and function, addresses this dual role of objects in their identity as placeholders and actors.   They are supposed to look graceful in waiting, to redeem the embarrassing position of being un-engaged.  I am inclined to think that craft, like Glenn Adamson points out, is a way of thinking about what happens in the world, how to have some influence over it, your place in it, culpability and accountability.  But the history of craft is also a reflection of collective longing and anxiety, loitering on the banks of the Styx, barking at the thing moving in the bushes.
Patching, as an additive variant of repair, is a long-standing strategy for lengthening the lifespan of a well-worn object, taking a piece of something to cover a worn piece of something else. Pant knees are patched with denim, roofs are patched with tarpaper and shingles, streets with bituminous, yards with pieces of sod, tarps with duct tape, cars with Bondo, boats with fiberglass resin. A patch is used when the object still functions, but is not stable unto itself. A patch does not generally change what a thing is, but prolongs a thing's ability to be what it is, however temporary. A pair of pants could be patched with shirt material to the point of being more shirt than pant. While this may be problematic for an ontologist—assuming that the pants continue to be worn on the lower half of the body—most of us would be able to accommodate them without philosophical strain. At the same time, the identifying function, "pants" occupies a relatively short span of time on their material morphology.
Quilting, a designation generally reserved for things made of fabric, is the result of surplus parts. It is not quite an assemblage or collage, although that history certainly relates to what is interesting to me about the table. An assemblage has to incorporate disparate parts, disruptions, things that were not meant to be together, a forced marriage, so to speak. Being that all of the table parts are wood, it isn't suitable to describe it as an assemblage or a collage. And it is not marquetry, which is an image or pattern-making technique using veneers of different colors to develop a picture. Quilting takes parts of other things to make a new thing. I would venture to guess that it comes out of a utilitarian folk tradition in which materials were limited and people had to make do with what was around. That may have been true long ago, but I am sure that quilting happens now more among folks with time to kill, than among low income folks trying to save material, textiles being as inexpensive as they are.
The most apt description might be bricolage, or using what is on-hand. Levi-Strauss damned bricolage as mythological and irrational thought, in contrast to the engineer. Deleuze and Guattari described it as the general mode of thought for a schizophrenic. I prefer Jacques Derrida's statement: "If one calls bricolage the necessity of borrowing one's concept from the text of a heritage which is more or less coherent or ruined, it must be said that every discourse is bricoleur." Borrowing parts of other things to make a table strikes me as the most adequate expression of what a thing is in the broadest sense.    Within the table is another table, a futon frame, pieces of virgin plywood, parts from other projects, bits of a chair, and a panel from a stereo cabinet. Those identities have all been subsumed to become the "table" but they have not entirely given up their former character.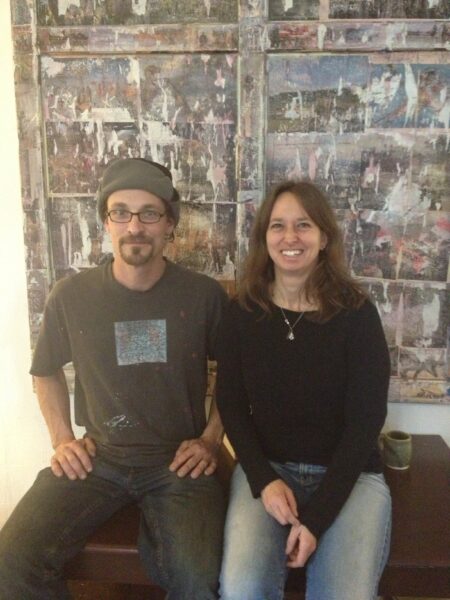 The podcast this week comes in two parts — the first features a conversation with the Edition Fair, and in the second part Amanda Browder visited Detroit to interview Christina Roos and Thomas Bell about their newly formed residency Spread Art. Spread Art is an artist run creative Incubator designed to foster new works and collaborations by artists from around the world. They talk about the art scene in Detroit, their residency and what it was like moving from New York to Detroit. All that and more here.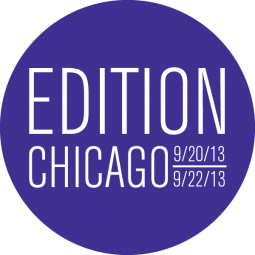 It must be September, because things are cooking. Between the hubub that art fair week excites here in Chicago, Dana Bassett's print daily paper the Bad at Sports co-produced with ACRE, and the lovely abundance of posts from the West Coast, our blog has a life of it's own.
Things began with a repost of ArFag City's 6 Must-See Discussions at EXPO.
Young Joon Kwak posted an interview with Patrick Jackson, the Sculpture Area Head at USC. At one point, Kwak asks, "How do you feel about a lot of sculptors today using stuff that they bought from stores, readymades?" Jackson replies:
Some of it's too heavy on the "purchase and lay it on the ground" approach, without any alteration—or perspective.  But it's an important part of considering objects, I think—how we navigate the aisles.  I've always thought Rachel Harrison is good with that kind of stuff and I've flipped through her books, trying to figure out how to use them in my own work.  Her show, If I Did it, has been a big influence.  The title for the show came from OJ Simpson's book, by the same name, which I think is him telling how the murders would have gone, if he had done it—something like that.  But for Harrison, If I did it was the idea of the readymade and making.  If I buy something and put it in the gallery, am I the one who made it?  The whole show was really an open consideration of objects, how we relate to them, understand them, our connection to them, how we're involved with them …
I interviewed painter Magalie Guerin about an on-going series of works now on view at Glass Curtain Gallery. While working on these paintings—in which the same basic shape is repeated in multiple paintings—Guerin also keeps a journal:
I write in the studio to help me understand what I'm doing (it's a mystery most of the time!). When I started the 'Hat project' last September, I was interested in rules and limitations so I made a rule that I had to write something every single time I came to the studio no matter what it was. I really wanted to find out specifically what I was asking of my work. But obviously, there are days when my head is elsewhere even when I'm in the studio, that's why the writing sometimes veers towards the weather of my romantic life. It was also a way to document how many times a week I was able to paint and how long the paintings take me to complete. Then what happened is that I was asked to make an 'artist book' for a show Sean Ward organized at Julius Caesar in Chicago. This opportunity came just after I heard the poet Kenneth Goldsmith talk about copying and organizing writing as his art form and I found that an interesting/conflicting activity for a writer to engage in. I thought—what if one copies oneself? If one also creates the original, does it change the nature of the copy?
Performance artist Hannah Verrill introduced a new series she is working on:
What remains and what comes next? In a disappearing present, the past and the future takes on considerable weight. Process asserts a present. If we can agree that as a form performance undercuts the value of a static or fixed product—an end result—the questions of what remains and what comes next persist. How can the weight of the past and future be leveraged, made light and moveable? I can commit to the present just like I can feel the weight of my feet on the floor, just like I can feel my breath as it rises and sinks through the space of my torso—through a focus of attention. I will practice that attention to the present by way of this series called Process Notes.
More on Detroit from Thomas Friel as he dives into the The Knight Arts Challenge, pointing out two media perspectives of the the city:
In the wake of the recently announced Detroit bankruptcy, and amid the uncertain fate of the Detroit Institute of the Arts' collection, the Knight Foundation revealed the winners of Knight Arts Challenge: Detroit last week. 56 winners — from individuals, collectives and established organizations and institutions — were awarded grant money ranging from $5,000 to $120,000, given the chance for art to lift a community in the way an emergency manager and bankruptcy cannot: spiritually, mentally, passionately; with love and tenderness. While the Detroit bankruptcy proceedings will be fat cats and brass tacks, pushing elected officials and community members further out of the decision making, the Knight Challenge grant recipients will aim to return power to the people, on micro levels, yet with respect and agency given to the very people in the communities these artists and groups will work with. Thus, the award winners, in total given $2.1 million, represent a ray of hope in the city's immediate future and may quickly change the landscape of the city if they are successful.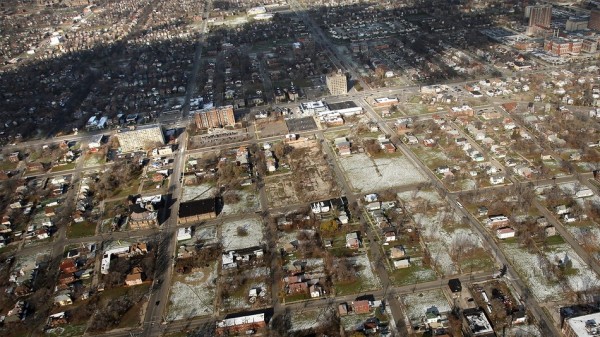 From Portland: Sarah Margolis-Pineo covers  Portland Institute for Contemporary Art's (PICA) annual Time Based Art festival, or T:BA:
Now in its 11th year, T:BA:13 has become a mainstay of the regional arts calendar, bringing a litany of international artists to Portland to present performances and exhibitions, as well as a robust program of workshops, talks, and late-night happenings. The festival is purported to seek out interdisciplinary art practices, supporting artists who challenge the notion of performance by transcending dan ce, music, theater, visual art, and new media to interrogate how the genre can engage contemporary audiences. For Portlanders however, T:BA brings a much needed glimpse of the outside world in. Marooned in the Pacific Northwest, the city tends to be a world unto itself, where imagination abounds but criticality is often in short supply. Presenting projects from Morocco, Algeria, Sweden, Argentina, Chile and beyond, T:BA transforms Portland into a thriving mecca for international culture… At least one week per year.
Top 5 Weekend Picks from Stephanie Burke!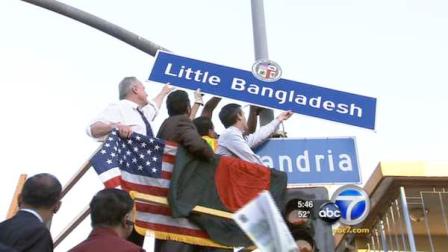 LA resident Jacob Wick published a piece this week on the subject of support:
Nato Thompson's recent piece in e-flux appears to be the beginning of a process wherein he either compares the strategies of socially-engaged artists to those of the US military in "counterinsurgency" mode, or compares them with the sorts of insurgent groups that counterinsurgency aims to eliminate. Regardless, I would write that what is most interesting or alarming about this comparison is not that it is possible to make – the similarities between insurgent practice, counterinsurgent practice, and "social practice" are stunning, in fact – but that the conditions that allow insurgent groups like Hezbollah or the US Army to function exist not only in what used to be the Third World but also in what used to be the First World: in Oakland, in Chicago, in rural Ohio, pretty much anywhere, even in Los Angeles. These conditions amount more or less to a vacuum of support.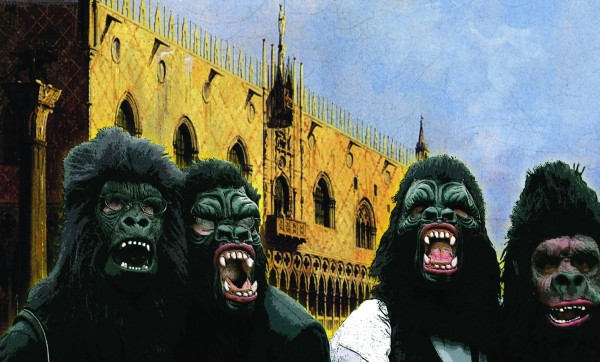 Saturday came with a set of  ENDLESS OPPORTUNITIES: ICE SHANTIES, SYMPOSIUMS, FELLOWSHIPS & POST-DOCS (FOR ART MAKERS)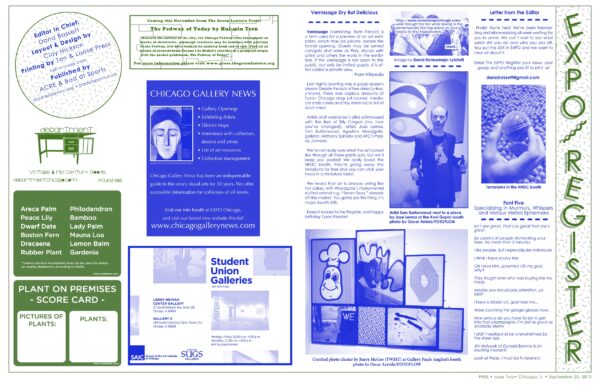 The Expo Register came out this week, a print daily created by What's the T? Dana Bassett with ACRE and Bad at Sports. "The vibrant, hand printed Register, designed by Chicago artist Clay Hickson of Tan & Loose Press, will highlight special events during the fair including reviews of special exhibitions and trends at the exposition."  The paper is/was available for free in assorted newspaper boxes at EXPO, and can be downloaded here, on the Bad at Sports blog.

Check out Thursday's edition, Friday's edition, and Saturday's too.
Saturday's edition of EXPO Register included an interview with Sabina Ott, John Preus, Lise Haller Baggesen, Jane Jerardi and Tricia van Eck about HOME, a domestic space installed in the throng of Chicago's EXPO. Curator van Eck describes the impetus for the project:
I love the expressions: "make yourself at home" and "mi casa es su casa". At the recent Venice Biennale, I loved the feeling within the Pelham Project, and HOME draws from Michalene Thomas's popular apartment/bar space at Art Basel. I also like democratizing the experience of VIP rooms at Art Fairs where collectors can relax their eyes and get free coffee, champagne, or ice cream. For HOME I invited four artists whom together have created an amazing artists' home with generous and experiential rooms — an artists' studio, kitchen, living room, and bedroom to offer "an artists' home." Lise Haller Baggesen has recreated her artists' studio replete with disco balls, glitter, and glam, while John Preus and Dilettante Studios' kitchen, built from reclaimed cabinetry, hosts performances, talks, and discussions curated by Laura Shaeffer from SHOP. Sabina Ott's chill-out living room offers Expo attendees a captivating space to relax while Jane Jerardi's performative bedroom presents a dreamy moment of longing. As a home within an Art Fair, whose intent is to sell artwork, the artists and I are experimenting with how to challenge and commingle ideas of capitalism and mercantilism with generosity and hospitality through art, food, drink, performances and conversations. We want HOME to offer a unique but comfortable way to experience art within the Fair but yet not pretend to remove ourselves from its contradictions of exclusion and inclusion, since these ideas are also intrinsic to our homes, which both separate and unite, as does the art world.