Jeremy Bolen, Heather Davis, Emily Eliza Scott, and Andrew Yang pooled their efforts to lead Sensing the Insensible: Aesthetics In, Through, and Against the Anthropocene, a group seminar at the Haus der Kulturen der Welt's (HKW's) 2016 Anthropocene Curriculum: The Technosphere Issue. In the following conversation, I meet with three of the four conveners to explore how aesthetic and political concerns are embroiled in conceptions of the Anthropocene and how we determine it's origin.
Caroline Picard: It's the last day of the HKW's 2016 Anthropocene Curriculum and I am with three of four conveners from the Sensing the Insensible Seminar, Emily Scott, Jeremy Bolen, and Andrew Yang.
Andrew Yang: The fourth being Heather Davis. 
Emily Scott: The four of us met at the last Anthropocene campus in the fall 2014.
Jeremy Bolen: Andy actually came up with the title for this seminar proposal because Emily and I were working on some projects together. Then Andy and I were working on some projects together so it happened in a very organic way.
AY: Yeah, I mean [Jeremy's] artistic practice in photography combined with Emily's background in art history and critical studies, plus my own sort of scientific/art/whatever interests, and Heather's perspectives from women studies and literature: our collective fields gave us a unique way to consider what it means to represent something. In a visual or aesthetic sense of course, but also addressing the politics of representation, and visuality versus the many other ways that one might sense. We really wanted to also engage that possibility also.
ES: I actually remember a moment from the first campus during a really wonderful performance by the Otolith Group. At one point in this performative lecture, Kodwo Eshun mentioned, I think he was quoting Bruno Latour, though I bet others besides Latour have said this: Eshun made a link between aesthetics and sensitization. I remember thinking, "Oh I love this!" Their whole talk and art project—exhibited at the same time, Medium Earth—was about people who believe that they can sense or predict earthquakes by feeling it in their bodies, sometimes across the world. There was one woman in particular, Charlotte King, who had different parts of her body that tied to different geographies. There are actually a lot of people that believe that they can predict earthquakes. I thought that was an interesting way to think about embodied sensing. It wasn't until a bit later that we came up with this idea of taking up "aesthetics" and going back to its original Greek meaning: "to perceive or feel."
CP: Do you find the Anthropocene to be a useful frame for aesthetics?
AY: You can pose the question as you did, so that the Anthropocene is a frame for aesthetics, but we are also interested how aesthetics might be a framing tool for the Anthropocene. That also reveals my own background in the natural sciences, but assuming there is an Anthropocene condition, how does an aesthetic approach give you different access to considering that whole scheme, that whole concept, that whole material and temporal reality? My own view is that our cultural production, as well as the ways that we engage the world, should address "the reality of things." I was thinking more about aesthetics for Anthropocene as opposed to Anthropocene for aesthetics.
CP: Do you mean to say that shaping and developing the Anthropocene is an aesthetic question?
AY: I think both and that really came out of the seminar with some sophistication. The concept of the Anthropocene is premised on the fact that humans have been these causal agents on a planetary scale. The question is, given that we've had that effect, what kind of new causes can we be, what kind of agency can we bring to it? This question of understanding, of shaping the metaphor but also like shaping land, shaping the air, shaping our representations to ourselves and to each other about what all of those things are…We are at a stage now where images have a geological impact as far as I'm concerned and so everything kind of counts in that way. I think it's all the above.
ES: Yeah, I've thought a lot too about the term "Anthropocene" and a number of counter-terms, or terms that critique the Anthropocene—and what kind of work they do. In many cases because, the term itself has so many problems it's paradoxical; the term could either signify the ultimate centering of the human or the ultimate de-centering of the human depending on which perspective you come from. Then of course there is an obvious problem with lumping all anthropos into one and the flattenings that come along with that, and what kind of geographical biases might come up. The Anthropocene term becomes a key…It's a framing device for the world.
AY: Yeah, it's true. 
ES: It opens certain kinds of stories and I think a lot of people are very invested in what kinds of stories are being built. What the political material effects of those stories are and what the Anthropocene as a term either opens up or shuts down. Others have created the term "Capitalocene," for instance—Jason Moore's term originally, but Donna Haraway also took it up—which provides a different frame of course.
CP: Is the question of aesthetics related to how we decide when the Anthropocene officially began?
ES: Sure. One thing that Heather and I discussed is the considerable amount of weight on around dating the Anthropocene. This year the International Stratigraphic Commission will make a decision about whether or not it's an official term; they are also tasked with assigning a date. Whatever date is chosen will really inform what kinds of stories are told. There are a lot of people like Heather who—and I tend toward this direction as well—think framing the Anthropocene through colonialism would be an important designation.
CP: Wait, why?
ES: Because it would frame understanding about these complex, Anthropocenic interactions in a politicized way. If the officially-designated Anthropocene start date becomes the first nuclear explosion  in 1945, that offers a geopolitical and technological framing, one that opens up another particular set of narratives. Heather made a great point in her introductory input, which came straight out of the introduction to a book she co-edited with Etienne Turpin, Art in the Anthropocene. They argue that the Anthropocene is an aesthetic event.
JB: It's interesting to go back to the origins question in aesthetics. I agree with you, Emily, but the Stratigraphic Commission is also looking for a trace that impacts the entire earth at one moment and leaves a permanent trace. That's why 1945 becomes a strong contender. If we rely on their criteria, I wonder what role aesthetics play in deciding the origins.
AY: I suppose as a trace it has to be something that we can be aware of, that can be measurable not just for a snub of a minute but for the lasting future. Maybe as a corrective to what I said before, I think the Anthropocene is a concept but maybe more than that, it's fundamentally a story, it's real.  Because it writes human history into natural history and a human perspective into a geological, deep time framework. There are a lot of political stakes and importance for the term, but I also think there are metaphysical and existential ones; and those are political as well.
CP: I'm excited by how the constructed and agreed-upon narrative would be as important, somehow, as the material and scientific events themselves…
AY: A narrative gives you self awareness; it's the story you tell yourself. It is fundamentally an aesthetic proposition because it's creating a story for oneself that's built into another much, much deeper story.
ES: People want official determination to legitimize the Anthropocene, and although there's a feeling that stratigraphers have to find a material trace, that's nevertheless a very particular way of framing something. It emphasizes geologic matter as a determining factor, representing the way in which science is seen as the defacto authority. I think there a lot of people want to question that assumption. Is it stratigraphers that should be the ones to ultimately decide if the Anthropocene exists or not based on their material findings?
Our seminar explored questions about how the Anthropocene has, to a large extent, been imaged through or represented via a regime of data, scientific language, and a set of representations. Whether it's the hockey stick graph of climate change, or images of melting glaciers or lots of climate models et cetera, or the emphasis on this geological uniform kind of layer. A lot of people coming from art, culture, politics, or history backgrounds see their expert perspectives as equally important.
JB: This is relevant to the question of origins because it's become a truly extra-disciplinary investigation, where so many different fields of research are involved. I'm interested to see what they come with up for the origins and who exactly is involved in that decision when it's finalized.
AY: I think like the –cene in the Anthropocene, asserts a sense of recency, but you wouldn't know what's recent without first determining what's past. That deep past is structured around scientific sensing. I'm not saying that the past and the present—as science constructs them—is always the best approach, but that's the frame we know and use.
CP: It's amazing to recognize how deeply scientific thought is integrated with conceptions of past and present.  
AY: This new awareness about the true scale of impacts humanity is having on the planet are only sensible and could only be realized through scientific abstraction, reduction, remote sensing. I don't want to throw that out as if that's something that's overly reductive, and abstract and de-humanizing. I still want to defend the virtue of a scientific knowledge but it just can't be the end point.
JB and ES: Yeah, I agree fully. 
CP: Is there a difference between aesthetics and ethics in a way that you are thinking through cross-disciplinary, framing, and narrative?
ES: We didn't plan to talk explicitly about ethics but it's interesting how many of our discussions were absorbed by that question. How much can I do, what can I do, where should I position my work, what kinds of practices will lead to material effects in the world.
JB: I feel like we are at a such a different point today than we were two years ago. It feels like information about the Anthropocene has been metabolized; now there's a want for action more than just discussion. A discussion occurs but what comes up is what do we do and what are the ethics surrounding those actions? I think that overarching themes are the politics of whatever that action might be and the politics of sensing.
ES: Heather opened up her talk with something from Art in the Anthropocene which—I'm paraphrasing but—said that basically art offers a non-moral approach. The virtue in being non-moral is that allows one to hold contradictory perspectives. Her framing of the moral is that it's rule driven and prescriptive and it can define what's allowable and what's not.
That was a controversial statement and that led to this question about whether we want to distinguish morality from ethics and what kind of difference that was. That's a philosophical rabbit hole, but in her view, the moral was this space of basically hierarchical closing down of new and complex possibilities.
CP: Is an ethical space any different?
ES: I think we accepted that the ethical is the space of ongoing exploration that is not necessarily centered on what's right or what's wrong, but rather what's of value and how you determine or cultivate notions of value. In that regard, I think I would say inherently aesthetics is an ethical proposition because this is a question of why do you even bother to commit yourself in terms of awareness or in terms of representations. Because now, materially or otherwise, every artistic or aesthetic gesture is basically a gesture of production, whether it's physical, psychological, or energetic—those have real costs. They spend real energy, they absorb people's attention, sometimes away from things that they could do otherwise. I think for better or for worse it's fundamentally an ethical consideration for all fields now.
This interview was conducted on behalf of Bad at Sports and the HKW.
Last April I had the opportunity to go to Anthropocene Curriculum: The Technosphere Issue, a ten-day conference at the Haus der Kulturen der Welt (HKW) in Berlin; I attended as a journalist working jointly for Bad at Sports and the HKW. My intentions were twofold: 1. To conduct a series of interviews with participants. 2. To make a comic about my experience and some of the seminar conversations. The comic will take some time, but the interviews will appear on Bad at Sports this August, along with additional interviews I have since conducted after the conference ended. The topic at hand is The Anthropocene: a contested term, according to which humanity has a direct, geologic impact on planetary systems and cycles. Is it a fad? What does art have to do with it? And how might we conceive of a sense of agency?
Those questions came to mind with great urgency last spring. It's uncanny, after all, to sit in a room with 30-100+ academics—all with impressive and various credentials ranging from evolutionary biology, philosophy, physics, law, economics, art, colonialism, activism, etc.—as they discussed our dismal prospects for the future through interactive presentations about agriculture, land grabbing practices, data mining, and oil pipelines. To paint a crude picture: we live in the Sixth Great Extinction (for a list of the preceding five mass extinction events go here), a very small group of individuals hold the majority of the human wealth, stock markets operate at a furious rate without any ethical sensibility, and—often in the name of progress—a methodology of subjugation, extraction, and consumption has dominated humanity's interaction with itself, its environment, and all forms of life and materiality between for last century at least. It's no secret that our reliance on fossil fuel is detrimental to long term survival, yet it seems beyond any current collective ability to extricate ourselves from relying upon the sludge of dinosaur bones to power skyscrapers, cars, or grow corn. Plastic, similarly, ends up in the Pacific Ocean, swirling around like a tiny ethereal cloud-island, filling the bellies of fish, birds, whales, et al. with tiny microscopic particles…but to stop using plastic would upturn the order of an entire global economy. Think also of the alternative energy sources: nuclear power plants that store nuclear waste indefinitely and not very well because no one can agree on where to put it. As such, it remains in short-term storage facilities of company lots—like bizarre packages of sleeping trauma, vulnerable and waiting for some rupture to burst out, actualize, and what then?
The extent to which our world is about to change is phenomenal and it's easy to feel helpless upon the disintegrating stage of co-existence. As some have suggested, the end of the world has already happened and the present moment we share is that delay between the sound of the explosion and the consequence of its blast. But, let's resist resigning to fantasies of the apocalypse. They are too seductive and simplistic. And perhaps the worst form of privilege is that one that abdicates responsibility in the face of suffering. How instead to walk the line between awareness and humility? To study post-heroics and remember that many worlds have ended already. During a CSTMS panel discussion with Eduardo Kohn and Colin Hayan, Donna Haraway asked,"What is it to write in a time of great extinction?…The questions that often come under the label of the Anthropocene—that is to say, the accelerated rates of extinction, the accelerated writing into the waters, into the earth itself, into the fossil record, into the gases, into the species assemblages, into the molecules, the accelerated writing of the earth in accelerated extinctions and accelerated threats of serious system collapse of all sorts—truly is the situation in which human beings and other critters must figure out how to ask each other, how or if to go on. These are not sentimental questions, though I am not against sentiment…but the question that joins us today is posed by Thom van Dooren and [Deborah Bird Rose], What is it to write in a time of extinctions and exterminations and iterative conquests,  permanent war, and genocides at all sorts of scales, that include other critters..as well as human beings?"
With that in mind, I appealed to the generosity of others: friends, strangers, artists, educators, philosophers, and scientists through a series of interviews with the hope that we might talk about these questions and, at the very least, concentrate on the uncertainty of our times as soberly as possible. Perhaps in that meditation we can, together, amplify our awareness, attending to the many acts of disappearance and the energy it takes to bear witness. Every day for the month of August, I'll be sharing a new conversation with you, plus comics on Sunday. Stay tuned. Email me if you want to discuss and thank you for reading. Caroline@lanternprojects.com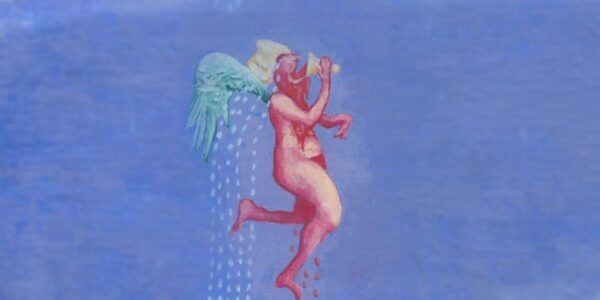 July 30, 2016, 6-9PM
Work by: Nick Nes Knowlton
Loo: 2153 W 21st St, Chicago, IL 60608
2. Care, a rehearsal for a performance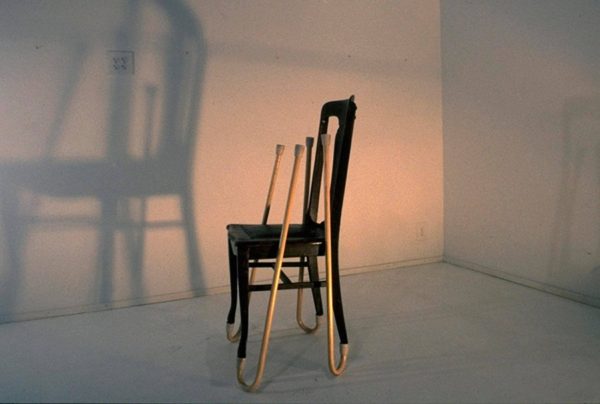 July 30, 2016, 5-8PM
Work by: Valentina Desideri, Stuart Hordener, Carolyn Lieba Francois-Lazard, Jaimes Mayhew (with Macon Reed and Risa Puleo), Park McArthur, Lynne McCabe, Carmen Papalia, Harriet Sanderson, Sarah Sudhoff, and Constantina Zavitsanos
Roots & Culture: 1034 N Milwaukee Ave, Chicago, IL 60642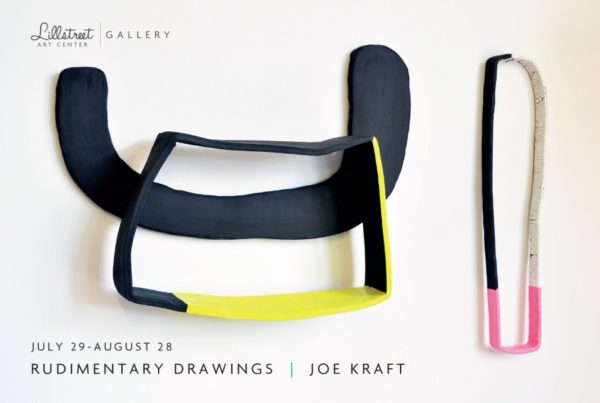 July 29, 2016, 6-8PM
Work by: Joe Kraft
Lillstreet Art Center: 4401 N Ravenswood Ave, Chicago, IL 60640
4. To Gather Is To Engender Potentialities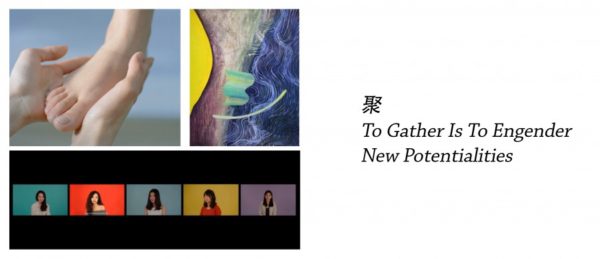 July 29, 2016, 6-8PM
Work by: Jiayi Chen, Tianyi Chen, Yubo Dong, H, Hui Jia. Liu Liu, Kanthy Peng, Zihui Song, Mingxuan Tan, Mengdi Zhao, and Eleen Zhou (curated by Guanyu Xu)
Gallery No One: 1579 N Milwaukee Ave, Rm 303, Chicago, IL 60622


August 1, 2016, 6-8PM
Work by: Nick Bill Daniel and Shlomit Strutti
Sulzer Regional Library:4455 N Lincoln Ave, Chicago, IL 60625
Hey Chicago, submit your events to the Visualist here: http://www.thevisualist.org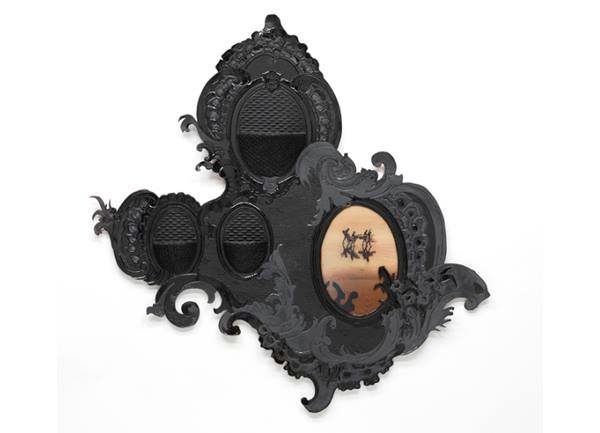 July 22, 2016, 6-8PM
Work by: Carol Jackson
Corbett vs. Dempsey: 1120 N Ashland Ave, Chicago, IL 60622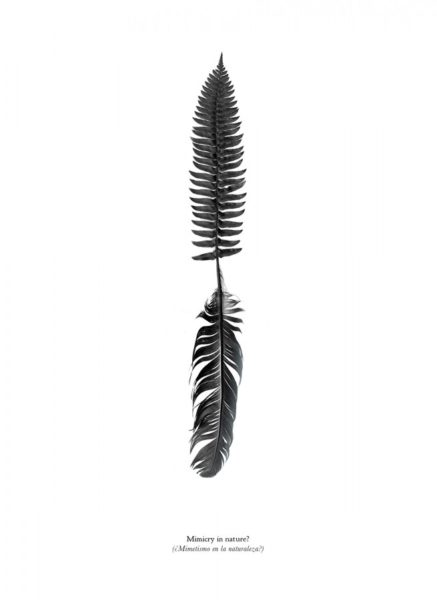 July 24, 2016, 3-5PM
Work by: Jenny Kendler and Brian Kirkbride (Curated by Lou Mallozzi)
The Fern Room at the Lincoln Park Conservatory: 2391 N Stockton Dr, Chicago, IL 60614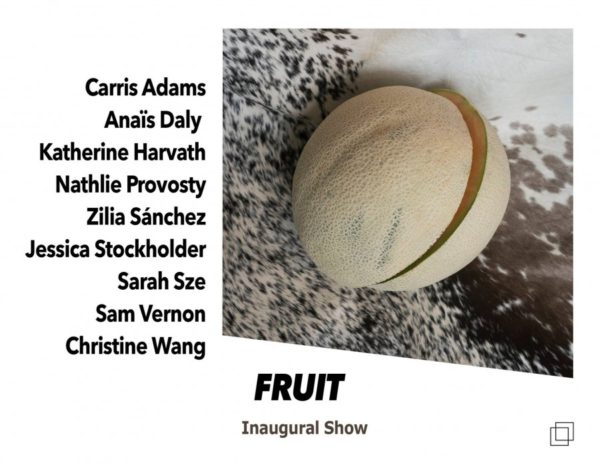 July 23, 2016, 6-10PM
Work by: Carris Adams, Anaïs Daly, Katherine Harvath, Nathlie Provosty, Zilia Sánchez, Jessica Stockholder, Sarah Sze, Sam Vernon, and Christine Wang
Produce Model Gallery: 1007 W 19th St, Ste 1, Chicago, IL 60608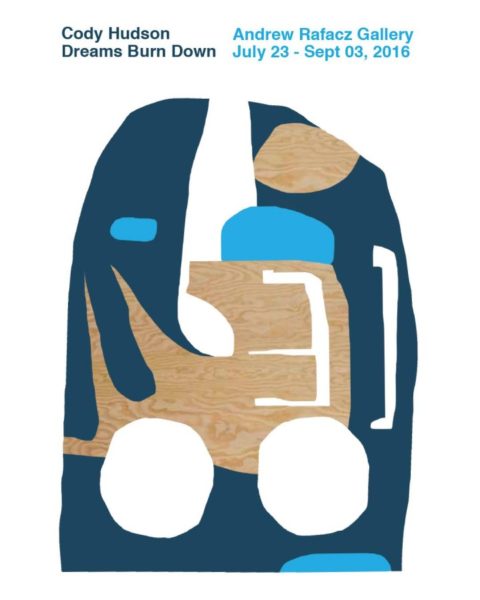 July 23, 2016, 4-7PM
Work by: Cody Hudson
Andrew Rafacz Gallery: 835 W Washington Blvd, 2nd Fl, Chicago, IL 60607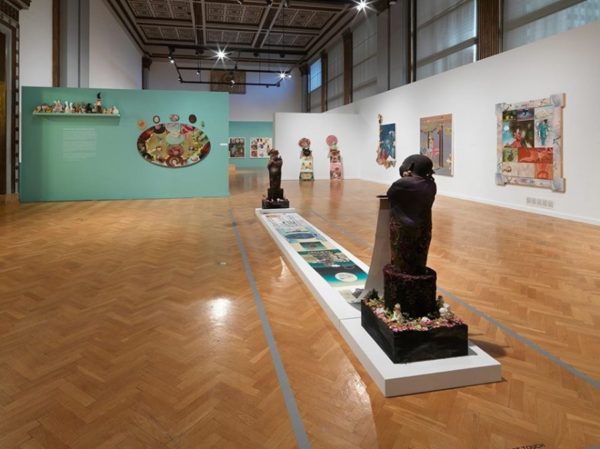 July 21, 2016, 6-7PM
Chicago Cultural Center: 78 E Washington St, Chicago, IL 60602


Hey Chicago, submit your events to the Visualist here: http://www.thevisualist.org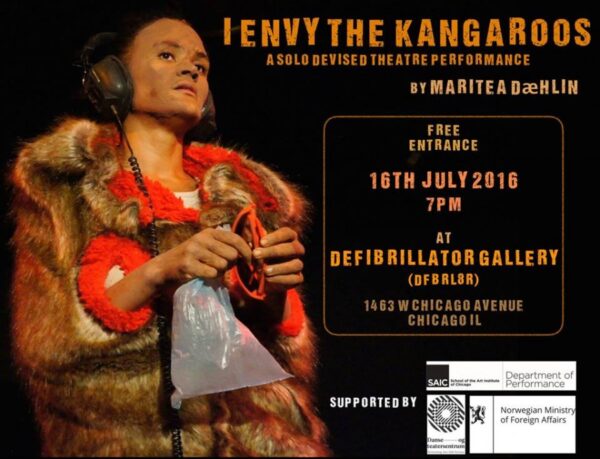 July 16, 2016, 7-8:30PM
Work by: Maritea Dæhlin
DfbrL8r: 1463 W Chicago Ave, Chicago, IL 60642
2. Post Black Folk Art in America 1930-1980-2016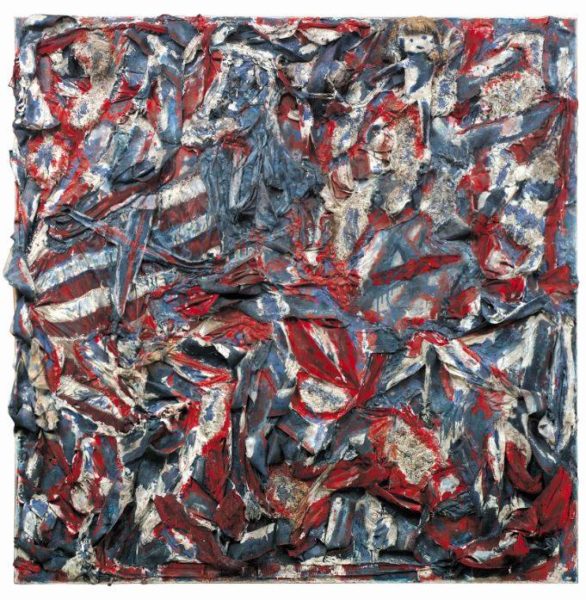 July 15, 2016, 5:30-8:30PM
Curated by Faheem Majeed
Intuit: The Center for Intuitive and Outsider Art: 756 N Milwaukee Ave, Chicago, IL 60642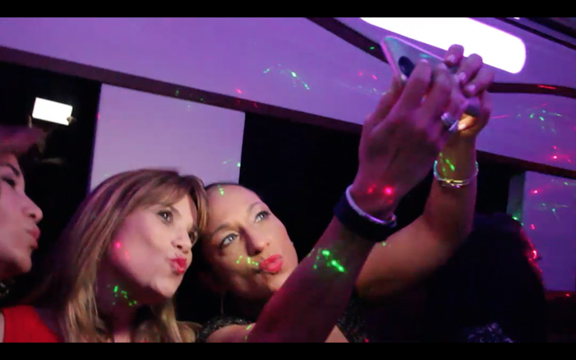 July 15, 2016, 5-8PM
Work by: Rashayla Marie Brown
Aspect/Ratio: 119 N Peoria Street #3D, Chicago, IL 60607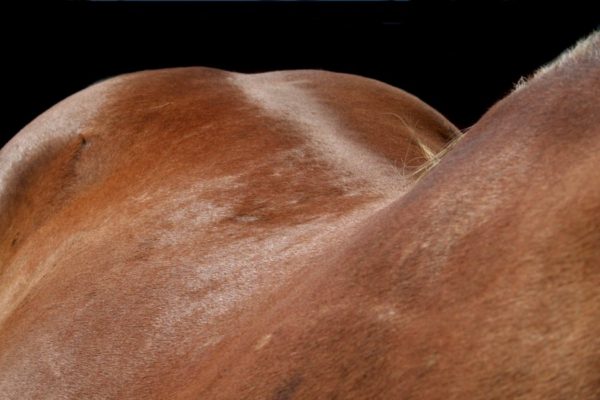 July 15, 2016, 6PM
Work by: Alex Leasure, Charlie Kelman, Isabelle Frances McGuire, Madison Jane Brotherton, Parker Bright, Rose Pettuls, and Wei Shen
4e Gallery: 2255 S Michigan Ave, Chicago, IL 60616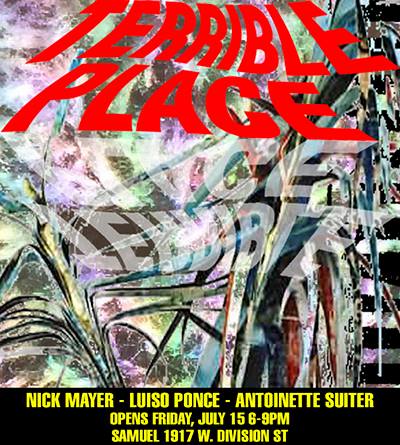 July 15, 2016, 8-11PM
Work by: Nick Mayer, Antoinette Suiter, and Luiso Ponce (writing by Phoebe Wang)
Samuel: 1917 W Division St., Chicago, IL 60622
Our strength and our dignity resides in one another so please participate, please listen for those with no voice, and please speak until all of us can be heard.
Freedom Dreams Artists Talk + Performance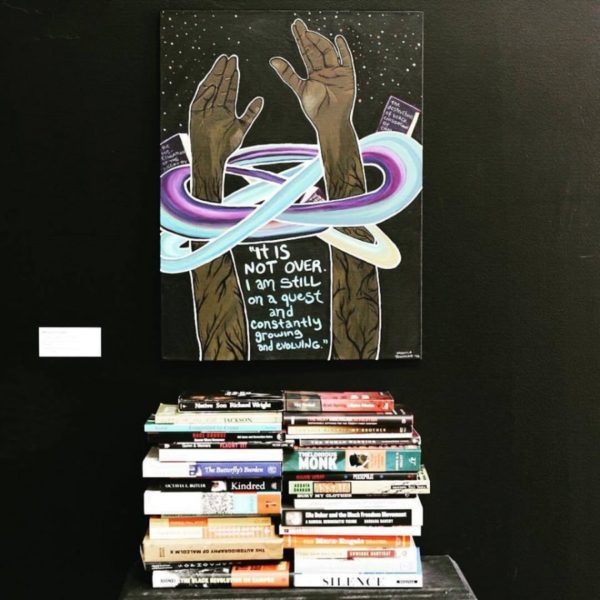 July 14, 2016, 7PM
Work by: Eve Ewing, Fereshteh HT, Sherwin Ovid, Damon Locks
Pop Up Just Art Gallery: 729 W Maxwell St, Chicago, IL 60612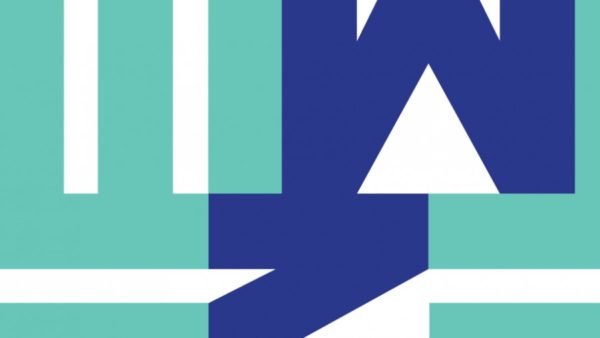 July 14, 2016, 6:30PM – 9:30PM
Mana Contemporary: 2233 S Throop St, Chicago, IL 60608
Brought to you by Threewalls, in partnership with Hyde Park Art Center, Hyde Park Jazz Festival, Links Hall, MANA Contemporary, Museum of Contemporary Art Chicago, and Woman Made Gallery
Lucky Pierre's Precarity Happy Hour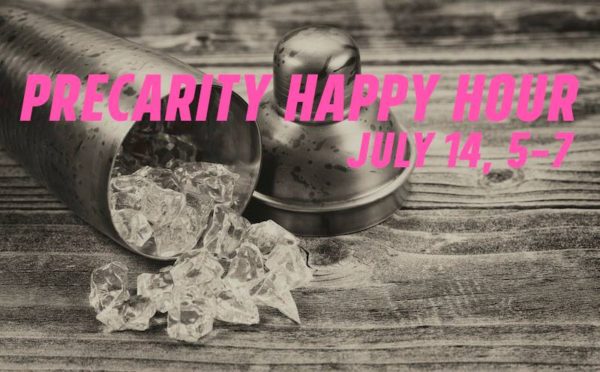 July 14, 2016, 5PM – 7PM
Gallery 400: 400 S Peoria St, Chicago IL, 60607