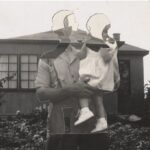 Work by Polly Yates.
Roman Susan is located at 1224 W. Loyola Ave. Reception Saturday, 5-8pm.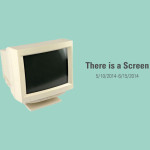 Work by Daniel Baird and Ryan Lauderdale.
LVL3 is located at 1542 N. Mikwaukee Ave. Reception Saturday, 6-10pm.
3. Anonymous Women: Draped at Schneider Gallery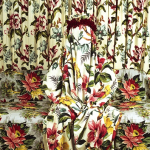 Work by Patty Carroll.
Schneider Gallery is located at 230 W. Superior St. Reception Friday, 5-7:30pm.
4. In the Valley at LivingRoom Gallery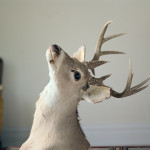 Work by Barbara Diener.
LivingRoom Gallery is located at 1530 W Superior St. Reception Friday, 6-9pm.
5. Miss Kilman and She Were Terrible Together at The Hills Esthetic Center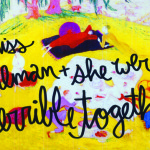 Curated by by Matt Morris, with work by Shinsuke Aso, Luis Miguel Bendaña, Poy Born, Alex da Corte, Dana DeGiulio, Hunter Foster, Jesse Harrod, Richard Hawkins, Matthew Landry, Tony Luensman, Miller/Shellabarger, Ulrike Müller, William J. O'Brien, BD Pack, Daisy Palma, Eric Ruschman, Ryan Shubert, Amy Sillman, and Joan Snyder.
The Hills Esthetic Center is located at 128 N. Campbell Ave. Reception Saturday, 7-11pm.
Guest Post by Lise McKean
Nilima Sheikh
Each Night Put Kashmir in Your Dreams
Art Institute of Chicago (Modern Wing, Galleries 182-184)
Until May 18, 2014
In Nilima Sheikh's exhibition, Each Night Put Kashmir in Your Dreams, 10 scroll paintings hang throughout the galleries from ceiling to inches off the floor (10 x 6 feet). The scrolls (casein tempera on canvas) are painted and stenciled with figurative, decorative, and verbal evocations of Kashmir past and present, of daily life during times of violence and peace. They fill the galleries with color, form, and movement, with sorrow and delight.
Over decades of artistic practice Sheikh's initial modernist orientation accrued layers of contemporary and art historical references. Engagement with South Asian regional painting practices as well as with artistic production including textiles, stencils, and calligraphy further enriches her visual and technical repertoire. From the start Sheikh's work beat with pulse of its times and environs. For example, the murder of a girl she knew gave rise to When Champa Grew Up (1984). This series of 12 works brought image together with Gujarati poetry, making visible—and felt—in a new way the realities of child marriage, extortionate dowry demands, and the burning to death of brides by husbands and in-laws.
Sheikh's work in her 2003 exhibition at Gallery Chemould in Mumbai, The Country without a Post Office: Reading Agha Shahid Ali, was inspired by Ali's poetry. That is, readings of Ali fostered her development of a visual language for Kashmir. For example, her use of the bhand, a narrator-like figure of satire and buffoonery in Kashmiri folk theatre. The title of the Art Institute's exhibition, Each Night Put Kashmir in Your Dreams, is drawn from a line in Ali's poem, "I See Kashmir from New Delhi at Midnight." Eight of the show's scrolls were created between 2003 and their 2010 exhibition at Gallery Chemould. Sheikh created an additional two, We Must Bear and Hunarmand (one with a talent or gift) for this 2014 exhibition.
When talking with me about her work, Sheikh said she prefers "sizes and scales that have potential for extension and openness." She added that this potential is not linked to size alone, and noted that miniature painting has structures within it that allow for adding on, extending, and moving from one pictorial space to another. In her view, the scrolls' life-size scale allows the space to be traversed as in mural painting and set design.
About her methods, Sheikh said that sometimes she made preparatory sketches and studies for the scrolls, but that the process of painting them was improvisational, adding, "I make changes as I go along." Collaboration is vital to Sheikh's approach. She has longstanding artistic partnerships with sign painters and stencil makers, particularly sahji stencil makers Sanjoy Soni and the family of Vishnu Prasad of Mathura. She also spoke about the "workshop" character of her studio, in which current and former students provide "people power" for the labor intensive work of preparing, stenciling, and lettering the large scrolls.
Valley is the first painting the visitor sees when entering the gallery and was Sheikh's first work in this series. Valley is a lyric portrait of Kashmir, gorgeous and green with meandering rivers, lapis blue lakes, evergreens flanking a tall plane tree, and hills rising to distant mountain peaks. Ornamental geometric and floral stenciling whispers its presence like the rustle of silk.
Contrasting with Valley's visual harmony, the narrative and pictorial structure and use of color in the scroll, Each Night Put Kashmir in Your Dreams, brings to mind the syncopated rhythms and fragments of dreams. Here, rectangles and squares frame figures—the bhand, two musicians beneath a golden tree, an elongated woman looking over her shoulder—slices of landscape, and textile-like stenciling. A vertical swathe of midnight blue encompasses a domed building with darkened doors, an abode of sleep, dreams, and cauchemar.
Hanging from the ceiling rather than up against the wall, Sheikh's two-sided scrolls descend into the galleries. The viewer can circumambulate each one, moving from its image-filled front to textual materials on the back drawn from poetry, myth, legend, and historical archives. The text on each scroll introduces viewers to diverse undercurrents in Sheikh's historical imagination—ideas, experiences, and memories that animate and flow through the work. Yet textual reference is not a formal basis for her image-making. She develops her own vocabulary of image, material, and technique in response to specific visual and aesthetic concerns.
Sheikh's scrolls pose complex questions about present and past, about what is lived, dreamt, suppressed and forgotten, and about what needs to be seen, remembered, and felt. She is as leery of historical interpretations that invoke Eurocentric views of progress as she is of those invoking timeless tradition and undying enmity. When speaking of the ideas and concerns underlying the series Each Night Put Kashmir in Your Dreams, Sheikh told me, "The work has been a learning process to make visible various worlds."
The scenes on some of the scrolls evoke the violence assailing Kashmir in recent decades and centuries past. She shows violence stalking daily life and prowling in myth and legend. Weapons abound—demonic claws, daggers, ax, mace, sword, and guns. A goddess hurls a mountain to destroy the demon menacing Kashmir. Nearby a lion's claws tear into the underbelly of a bull. Elsewhere a demon dangles a sword over a picnicking family. Pearl-like tears stream down delicate faces of cloud goddesses as they mourn Kashmir's lost paradise. A kneeling woman weeps red tears in a corpse-strewn field.
A few days before writing this, I made a refresher visit to the exhibition. A South Asian family was sitting on bench outside the gallery—a man and woman with their two-month-old daughter sleeping in her carriage and the man's grey-haired parents. When I asked if they had seen the Sheikh exhibition, the son took charge and answered yes. He had heard about it and since they were coming downtown for an immigration appointment, they came together to see it. He told me they're from Pakistan and he has Kashmiri friends at home. For him Sheikh's exhibition shows how Kashmiris in India are suffering. After a moment he added that the dispute over Kashmir hurts everyone in both countries because they're neighbors and it keeps them from being at peace.
Indeed, Sheikh doesn't avert her gaze or ours from Kashmir's plague of violence, loss, and sorrow. Yet she refuses to reduce Kashmir's present to violence or its history to battles and brigands. Her scrolls also make visible other histories of Kashmir—times when antagonism between Hindu and Muslim, India and Pakistan, did not afflict Kashmir. Imagining other possible presents and futures for Kashmir, Sheikh alludes to Kashmiriyat, a centuries-old belief in the possibility of peaceful coexistence among the region's ethnic and religious groups. Construction Site, with its scenes of making and building presided over by the towering bhand, extols another vision of Kashmir. Anonymous laborers build cities and terrace hillsides using their intelligence, energy, skill, and tools. Here, constructive collaboration has the upper hand over violent conflict and destruction.
The reverse side of Hunarmand is visible outside of the gallery, and its size and curious detail might beckon visitors into the exhibition. This work also is closest to the exit, and thus positioned as the exhibition's final scroll. This scroll echoes Sheikh's Rozgar series (2011), which draws on a nineteenth century manuscript illustrating Kashmir's professions. Hunarmand celebrates the many ways that Kashmiris manifest their talent and skill: as ironsmiths, farmers, weavers, embroiderers, papier mâché makers and painters, carpenters, dancers, musicians, boatmen—and even a scribe. Unlike the other scrolls, the relaxed grid structuring the space on Hunarmand's front side includes large chunks of text alongside its images.
The reverse side of Hunarmand is a painting inspired by legendary Kashmiri works of art commissioned by the king to be bestowed as royal gifts. Teams of artists took years to create incomparably beautiful shawls embroidered with a map of the Vale of Kashmir. History tells us these precious gifts brought prestige to their recipients and acclaim to the king and gifted artists of Kashmir.
Sheikh's scrolls and their details photograph beautifully. However, the vitality and complexity—and yes, aura—of these works of contemporary art exceed digital or verbal capture. Each Night Put Kashmir in Your Dreams generously rewards face-to-face viewers, and especially those who slow down and look closely. When talking about the aesthetic sensibility that infuses her work, Sheikh commented, "Beauty isn't an end in itself. Within every language, a work comes together to make beauty possible. Created by a hunarmand whose talents are at full strength, Sheikh's scrolls make visible nuanced and moving worlds while giving rise to others in the imagination. In response to my question about the conjunction of beauty and violence in the scrolls, she replied, "You don't have to use violent forms for violent things. You can talk about pain tenderly."
Lise McKean is a social anthropologist and writer based in Chicago. In 2013 she curated StreamLines, an exhibition of contemporary art in Vaishali, India.
By Kevin Blake 
Most visitors ride the oversized elevator up to the fourth floor and work their way down at The Whitney Museum of American Art. Most people prefer this method of viewing because most people, including myself, are too lazy to climb the stairs. Descent is much less daunting, however, there are benches for resting if this task becomes overwhelming. Most people don't want to work to experience visual art.
When the elevator dings and the doors spread open on the fourth floor, visitors to the 2014 Whitney Biennial are faced with Gaylen Gerber's contribution. Mr. Gerber is perpetually risking having his work go unnoticed. He concedes the center stage to other artist's work as a means of activating his Backdrops. Often a delicate grey monochrome, his canvases mimic the architecture of the institutional spaces within which the work is shown, and can easily be mistaken for a painted wall. It is in this potentiality that Mr. Gerber's work shines. His conceptual framework is rooted in potential and critique. He seems to be interested in the conversation between works of art that occur in the wake of their physical juxtapositions to each other and how those normative relationships are grounded in institutional critique. Understanding his aims requires a bit of work on the part of the viewer.
For over two decades, Gaylen Gerber has been working with a set of self-imposed restrictions that convey a minimalist trajectory but operate in an entirely different arena. By employing the work of other artists in front of or on top of his Backdrops, Gerber seems to ask himself the same questions that may be evoked within his audience. Our response to his work is predicated on the fact that Gerber understands how to be the audience and artist. He is aware of the possibility that his work could be unseen–that the audience will see the work that hangs on top his work and move on. He is also aware that one may round the corner as if to pass by his piece and notice the side of his canvas and stretcher bars–only by chance–that they had earlier mistaken for a wall. That viewer may, in turn, come back to the work and consider it anew. That is the potential that exists for every viewer–the possibility of dialogue spurred from intervention.
The potential for critical consideration and the ability of conversation to amplify meaning within physical objects are paramount in Gerber's schematics, but the work feels genuinely concerned with the content of those prospective dialogues. The artists whom Gerber chooses to work with are a carefully selected bunch that act as the conduit that links his conceptual rigor with his sincerity and curiosity. In this iteration of his ever-evolving project at the 2014 Whitney Biennial, Gerber chose Trevor Shimizu, David Hammons, and Sherrie Levine to hang their work on top of his Backdrop. The first half of the exhibition opened with two paintings by Trevor Shimizu, and the second half saw work by David Hammons and Sherrie Levine–both later artists Gerber had worked with in years past.
It is through these works that one might distill meaning in his object, which is the backdrop and the pieces on top of it. The work by Trevor Shimizu is figurative, gestural, and two-dimensional and refers to a specific type of art historical conversation that alludes to the figure/ground relationship. Gerber understands the figure/ground relationship in Trevor Shimizu's work as a way of activating the same dialogue with regards to the same relationship between Trevor's work as "figure" and his own Backdrop as the "ground."
In using Sherrie Levine and David Hammons' work, which appears to represent two different art historical methodologies for dealing with abstraction, Gerber alludes to another interest of his own and spurs another new dialogue.  Among other possibilities, this specific pairing suggests that the idea of what an expression may be is multiplicitous. Expression may manifest as a material investigation through intuition and impulse, it may assert itself in a minimalist projection of time through a labor intensive application of paint, or it may be found in a grey monochrome painting that serves as the springboard for opportunity.
Gaylen Gerber has developed an artistic practice that manages to concern itself with his immediate interests while maintaining a strong relationship to the audience. His work blends an overtly skeptical view of how things work while accepting those parameters and making work to reflect his discomfort with normative boundaries. With this strategy Gaylen Gerber achieves new opportunities on old grey grounds that beg you to do a little work.
This past weekend was the opening reception for the third biennial taxidermy exhibition at La Luz De Jesus in Los Angeles.  The exhibition included works from Jessica Joslin, Simone Smith, Divya Anantharaman, Emily Binard, Sarina Brewer, Kristin Bunyard, Kevin Clarke, Catherine Coan, Cindy Cronk, Bruce Eichelberger, Ai Honda, Katie Innamorato, Jeremy Johnson, Lauren Kane, Jeffrey R. Kibbe, Dr. Paul Koudounaris, Brian Poor, Emi Slade, Nick Veasey, VegA, and  Brooke Weston.
The works in this exhibition span a variety of approaches.  Jessica Joslin's constructions bring new personality to animal skulls by adorning them with glass eyes and vintage metal.  The adornments evoke jewelry, ears, wings, etc., and give each skull a new identity.  The titles of the pieces are these new characters' names:  "Butch", "Star", "Annabel".  The use of vintage metal, as with Chicago's own Jason Brammer, draws inevitable associations with Steampunk, the subcultural aesthetic William Gibson brilliantly described as, "when Goths discovered brown."  And it is admittedly difficult not to read Butch, with his underbite and spiked helmet, as one of the goblin guards from Labyrinth.  But these superficial associations, besides being inevitably annoying to the artist, are a distraction from the unique characters that are all Joslin's own.
The word "charming" comes up a lot in attempting to describe the works throughout the exhibition.  It is a near universal that, like Joslin, artists working with taxidermy will create characters with an endearing personality.  Some, like Emi Slade, create threatening monsters that evoke the good old days of physical special effects creature features like Jaws or Critters.  But others go in the opposite direction, creating little animal friends with whom you'd be delighted to spend an afternoon.  Simone Smith's "Dinner Underground" is a perfect example.  Taxidermied moles enjoy a meal of snails in their subterranean parlour.  From the upturned bottles and tilting glasses, it's hard not to imagine that the little fellows have enjoyed a few glasses.  Sometimes art is about big ideas.  Other times, it's as simple and funny as enjoying the idea of a couple of moles getting shitfaced.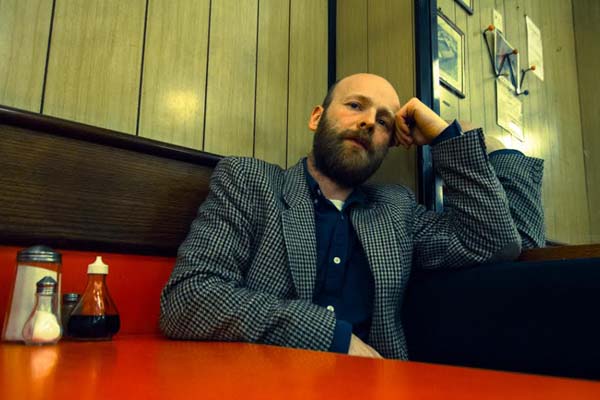 Not many contemporary artists concern themselves too much with anatomy these days. It makes painter Geoffrey Harrison an exception to the rule. The Londoner is so familiar with the workings of the body and proximity of death, that he could teach shark pickler Damien Hirst a thing or two.
Both Harrison's parents were medical illustrators. Last year he completed a residency at a pathology museum. And this year he is following that with a stint at a veterinary college. So while he might not be procuring corpses from a local morgue, he is quite at home with specimen jars.
"I've always been interested in anatomy," he tells me by phone, "the gorier side of things". But then he tells me he wants to "rehumanize" his responses to preserved body parts, saying: "I kind of want to get back some of the squeamishness that other people might have".
Harrison is softly spoken and engaging . For a seasoned observer of the mortal condition, he is ready with considered responses, yet in evident possession of a sense of humour. Surrounded by the body parts and organs of humans and animals, he is working through a sense of desensitization.
At Barts Pathology Museum, this meant digging up a few facts on the owners of those disembodied organs one finds in jars. "In many cases there were background written about them. You just had to find them and read them," he says.
"That made them much more emotionally powerful and emotionally charged as objects. That was a way to reengage on a human level ". But no matter how close Harrison has got to dead bodies, he is still perplexed by death.
"That's a very difficult thing to actually really be honest about, or say we can cope with," he says. So despite what he may have learned about pathology or animal illnesses, Harrison still finds the reaper "challenging", and that is perhaps more honest than a bravura shark in a vitrine.
But Harrison is nevertheless drawn to the natural world. He says he really likes animals, adding: "They're a great source of meaning and metaphor, which is why I think a lot of artists are drawn to animals. You can say quite a lot".
"There's a type of archetypal mythology with animals so you can, sort of by just employing the image of an animal, you can invoke a kind of coded meaning," he adds. And never mind the fact that most of the poor creatures he gets to work with are long dead.
Harrison tells me about a recent drawing of a dog muzzle which had been sliced clean off. It seems a strange thing to aestheticize. "I want to make beautiful things. I still think that has currency. But I'm cautious about saying that I'm in the business of making beautiful things. I don't think I am."
"It depends on how closely you look at something," he adds. But the artist also maintains that rather than beauty, meaning is the real currency of fine art: "Those hidden meanings… in what you decide to include in your painting and whether you're aware of those meanings or not."
But if a painted dog symbolises fidelity, as Harrison points out, what can a disembodied muzzle tell us? Not many artists traffic in the meaning of isolated body parts. Perhaps the meanings come to us only when confronted by a painting.
"For me painting seems to be this sort of process of allowing lots of accidents to happen and then leaving the ones that you like the most, compared with all the other accidents, and taking the credit for them as well," says Harrison with a laugh.
Perhaps that is the difference between painter and surgeon. We don't want our surgeons to leave things to chance.
You can watch a short film about Harrison's work on Vimeo or read more about this artist at www.geoffreyharrison.co.uk