By Kevin Blake
Terms do not define the Beast, though many may be ascribed to it, and none would be inherently right or wrong in an attempt to describe what it is and how it operates. The Beast tends to defy what is known about the discursive arena(s) in which it will be situated. Architectural Intervention, Installation, Alternative Space, Social Practice, and Bricolage–to name a few–cannot do the job of defining what this sculptural giant is, has been, or can be at any given moment. Therein lies the success of the work. Here John Preus weighs in on his perpetually evolving artwork.
Kevin Blake: The Beast, in its physical form, has become a site for a diverse set of cultural activity. There are planned events that take place within its confines, but as a frequent visitor of the Hyde Park Art Center, I have noticed that there is just as much, if not more, unplanned activity occurring within the walls of The Beast. Can you talk about how The Beast has transformed the space in ways that were unintentional or was this everyday activity built into the conceptual framework for the piece?
John Preus: What has developed was definitely anticipated and hoped for but not orchestrated.  The fundamental gesture that ends up being transformative is simply to open the garage doors.  There is no security, no psychological barrier to cross.  It is just open space.  The doors aren't open all that frequently, partially because I would suspect that there are not that many exhibitions that take advantage of them as a feature of the space.  The two that come to mind are Jeremiah Hulsebos-Spofford's recent exhibition which involved live horses, and The Stockyard Institute's Pedagogical Factory, which very successfully transformed the gallery into a sort of public square. One of the ideas that Laura Shaeffer and I worked with at SHoP was the very basic idea of free-space, or drop-in space which has, sadly, become a sort of radical idea due to the varied pressures of litigation, programming budgets, zoning, and a general mistrust of unplanned time.  I had in mind a set of specific conversations that I wanted to have, events that I planned, and people that I invited to help program the Beast, but the programming philosophy beyond that has been 'yes' to everything. The only rules have been, first come-first served, and that it has to be public.
What has been most heartening is that it has become the hangout space for local high school kids that don't have anywhere else to go.  They've totally taken it over, and I have been shocked at the outpouring of gratitude from them. They have also taken up some more planned programming, like music and spoken word events which only have to abide by the same two rules as everyone else.  It affirms my sense that adolescence has been effectively criminalized by virtue of the fact that there are so few places to go as a young person where you are not treated as a nuisance.  This is a fundamental failing of market-led development and education.  They don't spend much money so the incentive to serve them and give them space is pretty limited.
Another unexpected development has been that the loft space, limited to three people at a time (inspired to some degree by Liam Gillick's lovely statement when asked about politics and collaboration, "Perhaps it would be best if we worked in groups of three…") has become a sort of public studio.  Bart Schultz brought some markers and paper for an event that he was leading, "Mapping the Beast," inspired by Colin Ward's city-mapping ideas for kids, and just left them up there.  So people use them. Every time I come down there's a new pile of drawings and poetry, and tons of responses to the Beast: what they think it is, why they like it or don't like it… Some of them even hung their drawings on the wall along with mine.
KB: There is something specific to adolescents that draw them to this type of space; a space where they are safe from adult eyes. I do not suggest that foul play is the sole motivation for this need for privacy as this statement may imply-it's more complicated than that. I can't help but recall building "forts" as a child, and the need for private space that belonged only to me and my initiates-even if it was temporary. You began to address this as you talked about "free space" and the lack thereof, but Im wondering if you would be willing to elaborate on what seems like a fundamental human need to create a space that isn't under constant moderation. I think this idea is aptly ascribed to the adolescent in the case of the Beast and the activities that seem to occur within its walls. What is universally appealing about an alternative space as the location of creative production? 
JP: The "alternative space" question is a complex one.  The history of philosophy, of the avante-garde, of theology and metaphysics… could all be described as attempts at getting a broader vantage point, viewing the given from an alternative position, or proposing one beyond our perceptible horizon as that which governs or explains the one we are in.  I am tempted to say that the alternative framework is transcendental which makes it an inherently imaginative realm.  It has a similar tone as the word utopia, though it is less specific.
Alternative could also mean simply, 'that which is not the status quo.'  In this sense it is neutral.  But I don't think this is the dominant meaning.  When we talk about alternative spaces, there is an inherent politic to it, whether it is in the transcendental framework or not.  And when kids build forts, they are engaging in a kind of resistance.  They are asserting an alternative sociopolitical, maybe economic framework.  Kids are mostly little tyrants, asserting their own dominance over the world they created, but that's not really the point.  They are trying to establish the boundaries of their own habitat.  It becomes a way to approach questions of community and identity, the boundaries between people, shared commitments, power dynamics, of invisible social constructs governing how spaces operate psychologically, force fields, ghosts.  It is a way of thinking about utopia – what kind of world would be preferable to this one, and what would it take to build it?  It is a way of challenging the inherited architectural framework and suggesting another kind of interior.  It is a form of secession, like running away from home when the rules don't seem fair or applicable.  It is a way of testing how flexible existing institutions are, what they will permit, and when the rulebook comes out.  It is a way of challenging the assumed social dynamics of public space, breathing new life into them and asking them to adapt to new energies as they develop, or showing where the cracks are in the facade.  The field is always expanding, inside of which perpetual spasms of retrenchment are occurring.  There is no such thing as "free" space.  There are more or less determined spaces, more or less open to being re-imagined.  The Beast is an attachment onto the institution of the Hyde Park Art Center, or a perforation which modifies how the center functions.  As a "free" space, it has been claimed by those for whom space is a valuable and rare commodity.
I would be interested to hear what you think excites people about the project.
KB: I think what excites people, beyond the massive scale of the Beast, is the all-inclusive nature of its design. It seems people feel as if they are part of the outcome of this project, and that their presence is necessary for its overall success. At the opening, I was watching people maneuver through and interact with the space. I could see how involved people felt by the allowance of a tactile interaction with the art work. I watched people take selfies in the narrow entryway, converse about the craftsmanship of the artwork, and handle all of the moving parts awkwardly–trying to figure it all out.  I walk through the gallery on Monday nights, and I always hear conversations and experimental music coming from within the Beast. Maybe what ultimately excites people, stems from your programming philosophy of "yes to everything." You mentioned that the idea of "Alternative Space" could be a way of aestheticizing an idea of utopia. What is utopic about the Beast? Is the conceptual framework situated within that "imaginative" realm of utopia? Or is utopia more closely described by the activities that occur within those walls?
JP: Maybe I misspoke.  I'm not sure I follow your first statement.  I want to defend utopian thought to some degree, against the suggestion that it is entirely fruitless and dangerous.  I want utopian thought, but with a big helping of progressive pessimism, de-linked from ideology, based in the sense that love is the embrace of suffering, and communal life is utterly dependent upon this embrace, and the shared vulnerability that it demands.  The word alternative taken literally, for me registers as similar to utopia, in that both of them suggest a place apart, a way of getting outside of the dominant paradigm, and I was extrapolating on that as a sort of theological or transcendental impulse.  "Alternative" suggests a secessionist detachment.  It says, 'the world can do what it wants, I'm going over here where I can do what I want.'  Utopia has a much more systemic and totalizing thrust, the danger of which is that you end up with ideology.  The Nazis were utopian, for instance, imagining a perfect Germany unified by genetic purity and imposed aesthetic and moral values and so forth.   So the challenge is to develop a personal and collective narrative framework for thinking big systemic thoughts without politicizing the results, and neither utopian nor alternative strategies strike me as adequate to the task.  I'm not smart enough to think utopian thoughts being that it requires a wide-ranging knowledge of systems and how they function, and enough imagination to think about how they might function differently.
The Beast certainly imagines other possibilities, but more as stop gap measures, gestures of resistance, a pocket for something slightly different to exist.  If I were to speculate as to how it might propose a set of values, it might say that the logic of the bull market is adversarial, antagonistic, and sacrificial and will always create powerless populations by nature.  So how does healthy communal life form within that dynamic?  What are the ingredients, and how can they be fostered? I understand social life as a kind of masochism.  To care, to love, to be concerned, has the effect of eviscerating us, of splitting us open, of spreading ourselves out into the world.  Our identities are progressively riven and scattered, and the parts can't be put back together.  And it hurts.  As Judith Butler says it, "we are held in thrall by the Other."  So, to talk about community, though there is a great deal of joy in it as well, is to open oneself up to pain and suffering, and to embrace the certainty of suffering.  In so doing, you become vulnerable.  So the Beast explores these dimensions of vulnerability, grief, mortality, that I think are the basis of the possibility of social life, in a number of ways.
KB: It is more likely that I misinterpreted your words and created a trajectory that more closely reflects my personal interests. This is without doubt the location of the disconnect. Knowing that this type of misinterpretation happens by default for all of us–in any situation that requires cognitive reasoning–may act as a segue to something that really interests me about the Beast.  I agree that the words "utopia" and "alternative" suggest similar semantic roots but carry conflicting discursive baggage. I would posit, however, that your efforts to conceptualize and realize the Beast, have created an "alternative" space that bestows upon its participants a progressive foundation that serves as a beacon for imaginative ideas which stew in the "utopic" realm. While these strategies may not be up to the task of depoliticizing our collective ideas about the future, they do feel like necessary stepping stones that may help to create or rethink what that future may look like.  By its very nature, which includes the politics of the space, The Beast becomes the authority from which utopic ideas descend. Or more aptly, the space decrees an unspoken or assumed allowance for these types of ideas to formulate and grow in the form of cultural exchanges. That said, your efforts to create a space that explores the dimensions of vulnerability, grief, and mortality, have given way–expectedly so–to unintentional dialogues and activities that represent the participants' misinterpretation of your work. I suppose this is true of any visual representation of an idea. I don't mean to use the term "misinterpretation" with a negative connotation–there are many people that assume the intended concept of the work, but everyone adds themselves to the equation. Can you talk about how you think about the audience? How does the collective narrative of participants affect the collective understanding of the Beast? If it were even quantifiable, would you be interested in the results of a collective understanding? 
JP: In terms of misinterpretation, I think there are moments when control, or the semblance of it, is important, and moments when it should be left to chance.  Any semblance of control once the work is in the world, is fleeting.  I write a lot, more as a way to reflect on what I'm doing than to control what other people think about it.  There are hundreds of experiences happening in and around the Beast that I will never know about. The same would be true of a wall painting.  I guess what strikes me as more important is creating my own narrative and finding a way to assert that into the contemporary art vocabulary rather than waiting for other people to do it for me.  I appreciate varied reflections on the same scene.
Yes, a big part of my interest in the Beast is in thinking about the relationship of the individual to the group, collective or state.  Maybe the Beast is the zombie-like living/dead body of the ineffectual State with its burdensome administrative apparatus, and the citizens live in its shadow but don't pay much attention to it.  Maybe it is the predictive corpse of a socioeconomic condition that behaves like a cancer, wastefully devouring its own resources and eating itself alive.  Maybe it is sleeping and longs to awaken, and shake itself free of the confines of the art institution, and charge through the streets of the city, animated by the internal energy of the civically engaged.  Maybe it is like Jonah's beast, swallowing us whole, to give us time to reflect, after which we will be spit out to do what it is that we were afraid to do before.  Or maybe it's just a big stupid spectacle that will be fun for me for a few months, and might help my art career…
How to approach the collective is interesting to try and unravel.  I like to imagine that my longing for a deep and profound relationship with another person, one that is widely shared judging from just about every movie ever made, and every pop song ever written, actually demonstrates a deep longing for the collective.  I pour my soul into one other person, because I have forgotten, or have never learned how to pour it into a collective body, or the collective body is compromised by destructive power dynamics and ill-suited to accepting my civic energies.  Whatever the case, in loving someone I am forced back onto myself, and discover that my own inner life is largely opaque to me.  My own motivations are mysterious and far from rationale, my yearnings flow from some unknown source, toward some unknown consummation, and I seem to be a collection of warring factions, some of which I embrace, and some which I try to extricate or ignore… It strikes me that a lot hinges on how we handle that opacity. If I am opaque to myself, what is my necessary relationship to others?  As Slavoj Zizek describes it, the opacity, the void, the inaccessible, the unknown quantity IS the neighbor or the Other.  So the idea of the collective or of community, in my view, has to include that opacity, and develop in light of that void. Communal life is something like navigating in the dark, and I don't mean for that to sound tragically heroic.  The danger of caring about anything, is that you are signing up for some potentially brutal suffering.  The danger of not caring about anything is that the world eventually becomes opaque as well.  The opacity grows into a dark cloud of indifference or nihilism.
Or we can look at it from the opposite direction and acknowledge that I am already a community.  Every individual is a receptacle of countless biological and cultural influences.  Learning is a process of mimesis, of pantomime.  We perform each other, but even in the most perfect reenactment there is something new, like Pierre Menard's Don Quixote.  So we should stop worrying so much about being an individual because we can't help it.  What is it that we immediately recognize in an acquaintance even though they are a block away?   The complexity of social life drives many of us to recede from it, to take up innocuous hobbies, or become concerned with our personal morality or simple pleasures rather than maintaing the necessarily masochistic commitment to the collective body, and the supreme pleasure of a clear thought.  My work is a modest personal attempt to resist that slide.
KB:What is the future of the Beast? What will become of the objects within its walls and the materials with which it is built? What is on the docket for John Preus? 
JP: The beast will be dismantled and hopefully resurrect itself in some other form, given favorable conditions.  I will keep all of the materials.  The swing will go to expo Chicago.   I have a few shows coming up in the fall. Working on a catalogue for the beast, with contributions from WJT Mitchell, Simon Critchley, Jamie Kalven, Allison Peters Quinn, and many others. (Preorder now to reserve a copy). I'm working on a couple of kitchens, some furniture projects and I'm collaborating with Jamie Kalven on a project revolving around the Lathrop homes redevelopment.  Stay tuned!
My wife and sometime collaborator Stephanie Burke and I recently completed a 140-mile walk as a perforance piece called "Walking to Mordor."  The walk was based on an Easter egg introduced in Google Maps three years ago:  if you asked it for walking directions from "The Shire" to "Mordor," instead of the usual "Walking directions are in beta" warning, a pop up announced, "Caution:  One Does Not Simply Walk Into Mordor."  The line is Boromir's, from The Fellowship of the Ring.  Ignoring his naysaying, the two hobbits Sam and Frodo proceed to do exactly that.
The line, as spoken in the 2001 film, spawned an Internet meme which consisted of a still image of Boromir, hand in mid gesture, coupled with a line of text reading, "One does not simply…" followed by whatever the author wished to decry.  Instances date back to at least 2004.  In 2011, Google Maps joined the party by adding the Easter egg to their walking directions.  Along with the warning, however, Google actually did provide a map and directions, from a restaurant called "The Shire," in Chehalis, Washington, to a tattoo shop called "Mordor Tattoo," in Arlington, Washington, 138 miles away.
When I showed Stephanie the joke, she mentioned that, coincidentally, she has family in Chehalis, and had spent some time there growing up.  It didn't take long for us to decide that it would be fun, and funny, to take Google Maps' directions at face value, and walk the route.  Almost immediately thereafter we realized we had to commemorate the journey by getting tattoos at Mordor, and that the tattoos should be of the map of the route.  We documented the project with a series of photographs called "Instagram vs. Holga."  Stephanie, a trained photographer, shot on the cult classic crappy medium format film camera, while I, with  no more than a couple of undergraduate photography classes under my belt, used my phone's camera and the everyman's favorite app.
As has happened with more than one previous project, we didn't set out to make art.  Our process is more often that we have an idea for something we'd like to do, and then, almost against our wills, we realize that it is starting to look quite a bit like art.  Or at least like things that other people call art.  And certainly, going for a long walk has quite a history as a form of performance art.  It has spawned books, blogs, and even a society.  Well-known examples include Francis Alÿs,Regina José Galindo, Simon Faithfull.
The history of walking as a form of performance art can never be severed from its history as a form of protest.  Galindo's 2003 walk from the Congress of Guatemala to the National Palace, her feet dipped in blood to leave red footprints, was intended as a protest against Guatemala's former dictator, José Efraín Ríos Montt.  Montt had formerly led a military regime known for widespread human rights abuses, and at the time of Galindo's performance was running for President in a democratic election.
Not all of those who have walked in protest have identified as artists.  Perhaps the most famous example, internationally, is Ghandi's Salt March or Salt Satyagraha.  By directly and pointedly disobeying a British law against domestic salt production in India (forcing Indians to buy imported British salt), the march essentially started what became the international Civil Disobedience Movement.
Inspired by Ghandi, A. Phillip Randolph and Bayard Rustin organized the 1963 March on Washington for Jobs and Freedom.  The march itself covered barely more than a mile, from the Washington Monument to the Lincoln Memorial, though the 250,000 participants (60,000 of them white) had traveled from much farther away by bus, rail, and plane.  Some spent 20 or more hours on buses traveling as far as 750 miles.  Two years later, voting rights activists marched 54 miles, from Selma, Alabama to the state capitol in Montgomery.  The Selma to Mongomery marches are commemorated by a National Historic Trail.
America's racial history (obviously still in the making) continues to inspire performance artists.  In 2009 I reviewed Meg Onli's Underground Railroad project for Art Talk Chicago.  (Five years later, her work holds up better than my early efforts at writing.)  Presented as part of Twelve Galleries Project and curated by Jamilee Polson (who is also this blog's managing editor), Onli's project consisted of her retracing, on foot, the route of the Underground Railroad: a 440-mile journey, in Meg's words, "in search of blackness."
Exploring another form of blackness entirely, Chicago-based curator Amelia Ishmael co-edits Helvete, a journal of Black Metal theory, in the first issue of which was published David Prescott-Steed's "Frostbite On My Feet:  Representations of Walking In Black Metal Visual Culture."  (If you'd like to read the article for yourself, the entire journal is presented for free, as a downloadable PDF, at the above link.  A print edition, also available, is well worth the price.)  "Frostbite" tracks a few reference points linking walking with Black Metal culture.  Principally, it finds the common ground between a grueling trek into the Norwegian tundra, led by Gaahl (former Gorgoroth frontman), and the author's own experience walking the mundane streets of an Australian metropolis while listening to Burzum:
In this case, "blackened walking" is seen to be less about the activity of walking itself and more about the circumstances under which one can move through space—walking not just for the sake of exercise, pleasure, or getting to the shops on time. With the modern world (invested in trains, planes, and automobiles), the slow, simplicity of a walk (Walking? How pedestrian!) seems to have lost some of its value. However, walking is capable of bringing one's focus back to a fundamental question of what a body physically needs to do in order to transition through, and therefore go on, in the world. Perhaps mourning the forgetting of the existential significance of walking, "blackened walking" pays respects to walking as the chance to explore self-determination and a readiness for the unknown.
We hadn't conceived of the "Walking To Mordor" project initially in terms of its connection to Black Metal, but as we walked, Prescott-Steed's phrase "blackened walking" echoed in my mind.  The connection, however ephemeral, clarified itself in my mind as I looked over Tolkien's maps of Middle Earth, and researched his languages.  Two of the bands mentioned in "Frostbite" take their names from Tolkien's writing.  Gorgoroth is an arid plateau in the northwest corner of Mordor, surrounding Mount Doom; the name comes from Sindarin (the Gray Elven tongue) and means "dreadful horror."  The name of another band, Burzum, means "darkness" in the Black Speech of Mordor.
Far from the tradition of protest marches, whether as performance art or otherwise, "Walking To Mordor" was in some was a playful exploration of what happens when a joke is taken 138 miles too far.  A linguist became an author.  His book became a movie.  The movie spawned a joke.  The joke became a meme.  The meme became an Easter Egg embedded in the principal means by which Americans today naviage their world.  With every breath spitting in the face of Alfred Korzybski, originator of the phrase, "the map is not the territory," most of us today confuse a glance at Google Maps, followed by a drive in the car, with exploration.    We think of distances first in minutes of driving, or hours of flight.  The landmarks we note are gas stations and Starbucks locations.  Google Maps has become the average person's understanding of the world.  Moreover, our culture is becoming one of remakes and mashups.  References have taken the place of wit:  "that's clever" has been replaced with "I have heard that before."  Tolkien has been reduced, in the public imagination, to the origin of nerd-chic Internet memes, and we have tried in our way to be true to his work by dragging a piece of derivative humor, kicking and screaming, into meatspace.
Welcome to another monthly installment of What You Should Have Noticed, where I try my best to wrap up this month's top highlights, salient discussions, and general news of note. This is, of course, no replacement for diligent blog-reading, but I know how busy you are and frankly, I can't blame you – you're barely in the studio enough as it is.
[Read more]
1. I haven't come yet at Winkelman-Milling Projects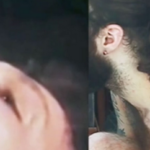 Work by Autumn Elizabeth Clark.
Winkelman-Milling Projects is located at 960 W. Cullerton St. Reception Friday, 7-10pm.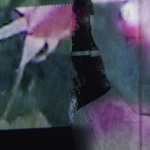 Curated by Franck Mercurio, with work by Rob Bondgren and Ivan Lozano
Azimuth Projects is located at 2704 N. Whipple St. Reception Saturday, 6-9pm.
3. Physical Education & Team Spirited at Ordinary Projects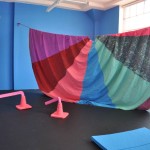 Work by Macon Reed.
Ordinary Projects is located at 2233 S. Throop St. 5th Fl. Reception Friday, 6-10pm.
4. On the impossibility of a singular hand at Roman Susan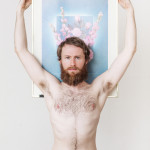 Work by Joshua Kent.
Roman Susan is located at 1224 W. Loyola Ave. Reception Saturday, 7-10pm.
5. The Making of Artists at The President's Gallery at Harold Washington College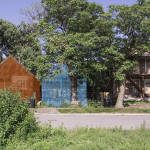 Work by Annie Heckman, Maya Mackrandilal, Jovencio de la Paz, Casey Smallwood, Rafael E. Vera, Amanda Williams and their student mentees.
The President's Gallery at Harold Washington College is located at 30 E. Lake St. 11th Fl. Reception Saturday, 2-4pm.
by Autumn Hays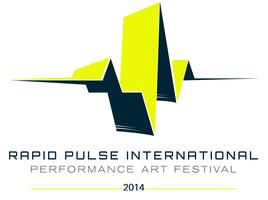 It's that time of the year again. Summer is here and this tends to be a prime time all over the world for performance art festivals. The best part is, if you are in Chicago you don't have to go anywhere to experience some of the finest international performance art. Rapid Pulse International Performance Art Festival has entered its third year. This year the dates for the festival run June 5-8th and 12th-15th. This years line up proves once again to be very promising. If you are interested in performance art it is an event not to miss.
Rapid Pulse is curated by Steven L. Bridges, Julie Laffin, Joseph Ravens, and Giana Gambino. Together, they bring a wide range of artists to Chicago each year. Rapid Pulse seems to touch on a wide range of genres, embracing theater, visual art, public practice, video, tech, music, and dance all the while dedicated to presenting work that is essentially performance art. If you have not had much experience with performance art or wish to have more, Rapid Pulse delivers a selection of artists that will provide you with a comprehensive look at performance art all in one festival. The lack of typecasting within performance art and the curation of this festival is part of what makes Rapid Pulse dynamic.
This year they will present works from notable artists, real heavy hitters in the performance art world. One of these artists is Kira O'Reilly (UK/IRELAND) who works with tightly controlled body movements that will leave you mesmerized. Then there is Alastair Maclennan (UK/IRELAND) who creates  durational performances and sculptures with eerie and nostalgic objects. The multi-member performance group known for their radical actions and border crossings of all kinds, La Pocha Nostra (USA/Mexico) will also be performing. I'm very excited to have the chance to see Lai Thi Dieu Ha (Vietnam) who created a work that used bird feathers to explore sexual identity in a provocative work that in her home country was extremely controversial. As well as Jason Lim (Singapore) will also present his delicate and introspective work; He is a notable figure in performance art and directs "Future of Imagination" in Singapore.
As expected, Rapid Pulse includes emerging artists who you may not have heard of, but you should get to know. I am very excited to see the work of Jessica Elaine Blinkhorn(US) whose work deals with disability and intimacy, Julie Vulcan (Australia) whose meditative work with salt explores ideas of transcendence, and Raquel Punto(Mexico) who deals with filth as a form of performatve evidence. Aiming to foster a supportive community of performance art and artists here in Chicago, Rapid Pulse also features talented local performers such as Mical Samama, Mikey McParlane, and the Antibody Cooperation, among others. In all they have 28 live artist presentations in vivid, exuberant, poetic, and boundary pushing performances and it is definitely worth attending!
Besides the performances which mostly are held at Defibrillator Performance Art Gallery, Rapid Pulse has a wide range of additional offerings. There is an amazing video series of performance art videos held at the Nightingale Cinema. This year they added a performance art workshop lead by Kira O'Reilly that is an amazing opportunity for local performance makers. Though perhaps not as attended as the performance work itself, the festival offers artists talks and panel discussions that are not to be missed deviling into the cusp of the most relevant perfomantive discourse. Still the jewel of the festival is the live performative events and I know this summer I will not be missing a single performance.
Full List of participating Artists: Alastair Maclennan, Alison Crocetta, Anna Brown, Antibody Corp, Boryana Rossa, Carlos Martiel, Diaz Lewis, Disorientalism, Espand, Freya Björg Olafson, Jason Lim, Jessica Blinkhorn, Julie Vulcan, Kira O'reilly, Lai Thi Dieu Ha, La Pocha Nostra, Linda Hesh, Manuel Vason, Matthew Prest, Michal Samama, Mikey Mcparlane, Peter Reese, Raquel, Punto, Sandrine Schaefer, Teoma Naccarato. For the full schedule and more information visit: rapidpulse.org