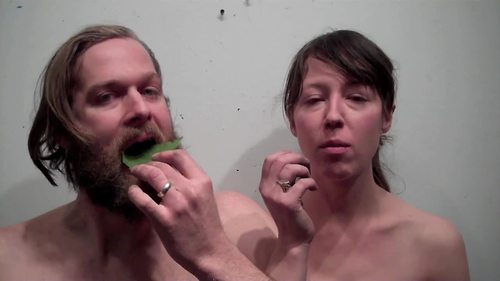 Work by Chris Bradley, Sarah & Joseph Belknap, Max Henry Boudman, Veronica Bruce, Holly Cahill, C. C. Ann Chen, Laura Davis, Jovencio de la Paz, Alexandria Eregbu, Karolina Gnatowski, Jacob C. Hammes, Michelle Ann Harris, Cameron Harvey, Jeremiah Hulsebos-Spofford, Victoria Martinez, Bobbi Meier, Andrew Nordyke, Dan Paz and Michael Alan Kloss.
The Franklin is located at 3522 W. Franklin Blvd. Reception Saturday, 6-9pm.
2. TYPEFORCE 5 at Co-Prosperity Sphere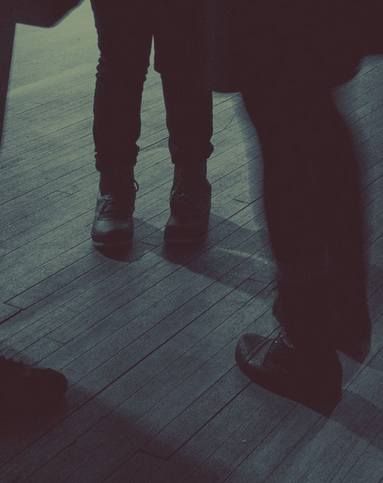 Work by Ade Hogue, Alex Fuller, Andy Detskas, Anne Benjamin, Brad VEtter, Brian Pelsoh, Brian Steckel, Chris Fritton, Craig Malmrose, Dan Elliott, Derek Crowe, Drew Tyndell, Edwin Jager, Franklyn, Gautam Rao, Jack Muldowney, Jen Farrell, Jeremy DeBor, Jim Moran, Jinhwan Kim, John Pobojewski, Kim Knoll, Kyle Letendre, Lisa Beth Robinson, Magdelena Wistuba, Mary Bruno, Matt Wizinsky, Megan Deal, Megan Pryce, Mike McQuade, Richard Zeid, Rick Valicenti, Shawna X, Stephanie Carpenter, Timothy Alamillo, Todd King, Veronica Corzo-Duchardt, Whit Nelson and William Boor.
Co-Prosperity Sphere is located at 3219 S. Morgan St. Reception Friday, 6:30-11pm.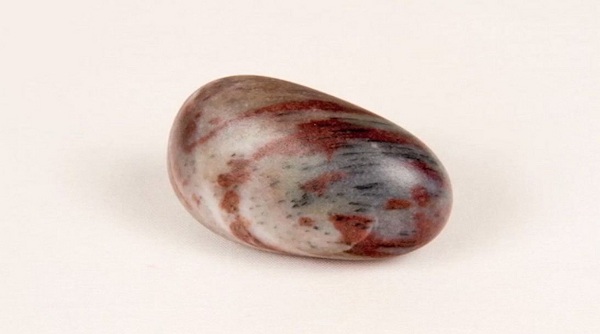 Work by Mia Capodilupo, Tulika Ladsariya, Matt Martin, Marissa Neuman, Kasia Ozga, Katherine Perryman, Daniel Schmid and Ruby Thorkelson.
Roman Susan is located at 1224 W. Loyola Ave. Reception Saturday, 7-10pm.
4. Shock of the Gently Used at Firecat Projects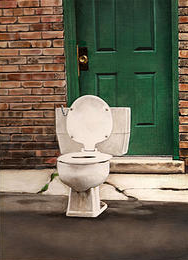 Work by Dru Hardy, Mary Lou Novak and Kristina Smith.
Firecat Projects is located at 2124 N. Damen Ave. Reception Friday, 7-10pm.
Descending Into the Cave
On January 11, 2014, I rode an elevator down into a cave, one that contains the underground spectacle Ruby Falls – a waterfall lit by color changing lights and epic Muzak you might find accompanying the timed water spurts of a fountain in Disney World. I was invited to participate in this cave excursion of the hyperreal by the Atlanta-based collective that started the project Speleogen – a project that calls itself The New Cave Art. This trip was meant to engage members of the Atlanta community in an exercise of perception and attention.
The collective, and thus Speleogen, was founded by a group of musicians, and this rootedness in the music community is an important aspect of the collective's projects and ways of working. They have recently started multiple projects, however, for the space of this piece, I'm going to only address specifically the one involving caves, Speleogen. Though Speleogen centers itself on caves, the impetus to start the project came out of a greater desire to work collaboratively and engage in artistic practices that Atlanta doesn't always offer. In a conversation with Speleogen's founders Devin Brown, Mason Brown (no relation), and David Matysiak, they noted that what initially led them to explore various structures of collaboration was due to their frustrations with the way musicians are generally pigeonholed into certain roles, times, and spaces. They realized that often this assigning is done by the musician him/herself; there is a certain complicity with the system as it stands. Apart from this structure, they also voiced concerns about the disconnect between Atlanta's art and music communities. They are interested in the ways in which projects that are considered "music" are accepted (or not) or presented (or not) within an art context and vice versa. Thus, part of the goal Speleogen hopes to achieve is providing an environment that doesn't fix people into specific and static roles. Speleogen says that they are seeking for artists/makers/scientists/musicians/etc/etc to imagine new possibilities and collaborate with each other in order to actualize those possibilities.
For its founders and many of its members, collaborating is like second nature. Many of them have played in bands with each other over the years and this informs the ways they work together, play off of each other, and establish certain tentative working "roles" within the group. Devin stresses the fact that "there isn't a singular artist in this kind of configuration." The concept surrounding the working environment that Speleogen proposes is a kind of autopoietic sort of "collaboratory" work that attempts to create its own world that inherently collaborates with itself. Part of the reason why the project takes on a sort of autopoietic, self-sustaining structure is because of the concerns mentioned above (i.e., fixed musician roles, disconnect between various Atlanta making communities), but part of the reason may also be due to the exploratory stage the collective is still in. Apart from Speleogen proper, the group works on and produces many other projects including ROAM, a monthly podcast that solicits found sounds from musicians, chitchats, a performance project that uses crowd-sourced material pulled from online chats, text messages, and etc., Synaesthesia, a music performance that explores the relationship between sound and light, and Boating, their band along with Jordan Noel, who runs the label Coco Art. These other projects, though "headed" by various members of the collective (ROAM is David Matysiak, chitchats is Devin Brown with Michael Hessel-Mial (not a member of Speleogen, editor of the tumblr Internet Poetry), and Synaesthesia is Mason Brown with Ian Cone (also not a member of Speleogen), are still collective endeavors. Another reason that this group is relatively secluded also has to do with the nature of how art and music venues function in Atlanta. The city doesn't open to outsiders easily and exploring new mediums if you're not necessarily already known doesn't necessarily seem like a possibility.
Speleogen Proper: Inside the Cave
Even though members of the project claim that essentially Speleogen's methodology could be applied to any object/concept/topic, the place of the cave, the chosen focus of the group, with its particular materiality is an appropriate place to locate and situate Speleogen, and arguably the collective as a whole. Devin recounts that in the cave "you can only see as far as your headlamp shines" and that "all the terrain is treacherous" – an apt description of artistic practice in general; failure is always a possibility. This project is all about searching and experimenting. It's not about creating a discrete object, the "monolithic product" that is the record or album. Rather, the group tends toward an ecology of production and "not scorched earth which [doesn't] leave anything to come back to" which the production of a static album can do to its creators.
For Devin, his interest in Speleogen concerns social relations and collaboration themselves as the artwork. At this point in their process, it is uncertain where Speleogen falls in the spectrum of relational art and socially-engaged practices. Since their methodology implicitly illuminates the social structures of musical and artistic production and their dissemination, Speleogen might want to take a page out of Nicolas Bourriaud's Relational Aesthetics and the (maybe already dead horse) conversation surrounding this kind of artistic practice and see where that leads them. The crux of all of these projects is the structure the collective has created for itself, which enables them to hone their energies. As Mason Brown puts it, "once there's a structure, you can do anything."
It is striking that Speleogen chose to center itself on caves. Not only does the cave figure as a rich metaphorical space for imagination and incubation, but it also serves as a point of departure for conceptualizing collectivity and making. If we take Gregory Sholette's work on the "dark matter" of the culture of artistic practice seriously in terms of cosmic relations, what happens to the underground caverns Speleogen inhabits? According to Sholette's use of the astronomical and cosmological phenomenon of dark matter, most of the art world's activities are "invisible" and essentially unaccounted for; resting outside mainstream institutions, these activities create the possibilities for other activities to come into visibility. If invisibility is taken simply in the case of Speleogen's practices and goals, the dark underground space of the cave serves as an apt metaphor and location. David Matysiak stated during a conversation that part of the project is to (re)build a world, which coming from the subterranean space of the cave means that they are "starting from underground, not even ground level." For this particular part, and for the collective more generally, this is important; the intent to build a world for artistic practices that does not rely on any already established foundation; the task is to create the very foundation that will serve as the ground. Speleogen chooses to inhabit the margins; whether this is due to lacking a particular knowledge of or interest in the Atlanta art scene is a question that may need to be asked.
Part of Speleogen involves the ritualistic and meditative. Because of the physical challenge involved in traversing caves, the caver's particular embodiment becomes a site of reflection. What is interesting about the corporeal for Speleogen is how this experience translates into multimedia works that are, for the moment, only presented in a digital form. However, as I mentioned in my last article, even digital work is experienced by some body in some place at some time, an embodied being. What Speleogen has the opportunity to do is push these relationships of the embodied and the digital to new possibilities. One way they can do this is through sound, which for musicians, this is a primary material. Sound, being invisible and immaterial, pours through speakers into the listener's ears, vibrating the membrane of the eardrum, causing the bones to move, translating waves into concretely experienced sounds that carry with them a particular sense. In a sense, Speleogen could provide the portal into a different sensible space by literally delving underground into a radically different landscape. Mason describes that experience "as going into an alternate world" which "once you're in that world you think differently." One obvious way to talk about entering the cave is through the metaphorics of the womb and the female body, and this is indeed something on the table, but putting too much weight into this structure could be too simplistic. Devin, David, and Mason all are aware of the problem of the figure of the male plunging into the depths of the earth. For them, the cave, serves as an incubator space where images (sound-images, moving-images, still-images, etc.) are produced, but as to whether this means created in the womb may be another discussion, which Luce Irigaray addresses in the section "Plato's Hystera" in her book Speculum of the Other Woman. Unlike Plato's Allegory of the Cave which quickly dismisses these images as mere artifice, Speleogen describes the images they produce in and from these caves as emanating from the caves themselves and become a way of connecting with others and "communing with old cave spirits."
Re-Mixing and (Re)Building
If placed within the context of Nicolas Bourriaud's observations in his book Postproduction concerning contemporary art practices that involve the figure of the re-mixing DJ, maybe the question of Speleogen's relevance to contemporary art (and conversely, contemporary art's relevance to Speleogen) becomes more clear. Though these conversations about re-mix and file sharing are not new to the Creative Commons community, Speleogen adds another topography to the existing focus of many projects. However, unlike, say GLI.TC/H, Speleogen is not necessarily interested in delving into these technologies as telecommunicative tools that inherently carry with them disruptions and breakages.
Because their focus is on sharing materials with each other and re-mixing "completed" works into new ones that then become material for further re-mix, the group is constantly moving as David states: "you give the idea a chance to grow the way it wants to grow … you're just working on things, you're always just playing with materials and it's not about showing off at the end "Here we did it!" You're always moving … encouraging people to walk with you." This calls to mind Bourriaud's claim in Postproduction that "the contemporary work of art does not position itself as the termination point of the "creative process" (a "finished product" to be contemplated) but as a site of navigation, a portal, a generator of activities"(19). Speleogen is concerned with carving out a space that enables them to keep on making; part of this space is left open to others – they encourage others to hop on board with them.
As I mentioned above, this ethos is not new to contemporary art. Chicago, for example, has the collective Temporary Services among others, a multitude of artist-run spaces, and strong Creative Commons and GLI.TC/H cultures. Atlanta is still picking up on these issues. Eyedrum, one of the venues/collectives that has been around for the longest, serves as a space for experimentation. MINT Gallery also attempts to open its doors to emerging artists and curators. There are also a few other artist run projects and spaces including Beep Beep and the Atlanta Zine Library. However, this Atlanta-based group is not interested in the institutionalization of their practice and is still figuring out the Atlanta landscape, which can feel at times quite closed.
To quote Bourriaud's Postproduction again: "precariousness is at the center of a formal universe in which nothing is durable, everything is movement: the trajectory between two places is favored in relation to the place itself, and encounters are more important than the individuals who compose them"(49). Speleogen is still precarious. It is looking for its audience. It is looking for its space/place/location/situation. Considering that core members of Speleogen also work with each other on many other projects including projects mentioned above (Boating, ROAM, chitchats, and Synaesthesia), the method of working that fuels Speleogen also fuels these other projects, making these discrete projects porous to each other. These projects are all about play; as Devin states: "this is all play … everything is an opportunity to expand and riff."
Guest Post by Lise McKean
The six works in White Light by Fatima Haider and Nazafarin Lofti at Andrew Rafacz in Chicago's West Loop embody an elegant sufficiency of form and resonate across time and space. From Lotfi's digital photographs to Haider's found object, a weathered wooden frame of a multicolored window from Lahore, Pakistan, White Light embraces all sorts of ways of looking and seeing, thinking and making.
Hanging tête-à -tête, pigmented inkjet prints by Haider and Lotfi are straight ahead when the visitor enters the gallery. Up close the undulating shapes set in ivory-colored marble look like outside-the-lines drawing in Haider's Squared. In fact, the shapes are made of oxidized lime filling in for the lapis lazuli, carnelian, jade, and other semiprecious stones that bygone looters gouged out of the marble of the Naulakha Pavilion at the monumental Lahore Fort.
With their homely generic shapes, the five bottles in Lotfi's Untitled Family Portrait play double bass to the aria of floral ornamentation in Haider's Squared. Yet as the viewer moves closer, it becomes apparent that meticulous coils of cotton kitchen twine cover each bottle. Standing near or far, these bottles recall Morandi's explorations with light, color, surface, and composition.
Lotfi's Limits builds up its surface with rhythmic brushwork in black and white to create patterns of tessellated arcs. In Gray Field, she uses acrylic paint and ink on canvas—again in black and white—combining horizontal lines with brushwork to produce a relaxed patchwork of Gutai-like tire tracks. Or maybe a group portrait of shredded wheat. Her other work, Encounter(inplace) is a triptych made from photographs she shot through a pin-pricked sheet of paper looking out to Lake Michigan from the limestone rocks of Chicago's plebeian monument, The Point. The paper acts like the marble lattice work of Mughal architecture, blocking light and view while giving way to the emergence of larger contours such as the horizon of water and sky.
Haider's Roshandan-3548E is an example of the brightly colored windows that were once commonplace across the Indian subcontinent. Her found object is also a salvage operation. The Lahore Fort is barely off the list of World Heritage Sites in Danger and the city's old buildings are steadily overhauled or replaced by new ones. The work's  straightforward title belies its valence. The number 3548E refers to the house number for the building near the Lahore Fort that was home to the window, a number which may or may not help in finding the place. Roshandan is the word in Urdu and Hindi for this type of window (literally "that which has light"). It's typically mounted high on the wall to let in light and to send away the summer's ferociously hot air.
With works that are deeper than their surfaces let on, Haider and Lotfi open the roshandan and release some of the hot air that circulates in contemporary art circles beset with the lingua franca of research and theory. More than simply a tête-à -tête, White Light is abundant evidence of Haider and Lotfi's deepening rapport with each other—and with each one's own drive to see and to make art.
White Light at Andrew Rafacz runs through March 29, 2014
Lise McKean is a social anthropologist and writer based in Chicago. In 2013 she curated StreamLines, an exhibition of contemporary art in Vaishali, India.
Contact: Amanda Browder: NY Bureau Chief at Bad at Sports amandabrowder@gmail.com,
badatsports.com
voltashow.com
Bad at Sports at VOLTA NY
82 Mercer Street, NYC
March 6-9, 2014
FOR IMMEDIATE RELEASE
New York, NY (February 17, 2014) – Bad at Sports Art Podcast will be featured at VOLTA Art Fair 2014 in SoHo, NYC … in bed.
This year Bad at Sports will be snuggling up with an exciting list of interviewees In Bed for coverage of VOLTA NY. Located in the heart of SoHo, the Bad at Sports "bedroom booth" is a nod to the original 1969 Bed-In performance by Yoko Ono and John Lennon. Can peace and harmony be made in the art criticism world? Will the art fairs cause extensive napping and dream-like chatter?
While trying to steer clear of pillow fights, podcasters Amanda Browder, Duncan McKenzie, and Richard Holland will be conducting live interviews with a collection of local and international artists, critics, and curators. Stop by to catch the interviews in person, or tune in online at badatsports.com to listen to chatter with participants like Adam Parker Smith, Kristen Schiele, W.A.G.E, and Hajoe Maoderegger and Franziska Lamprecht (eteam). Get the dirt later on with guest critic Katy Hamer from the art blog Eyes Towards the Dove. We will be making peace, love, and naughty jokes around the art world and fairs … in bed.
####
Featuring bedside chats with:
Franklin Sirmans – Terri and Michael Smooke Department Head and Curator of Contemporary Art, LACMA and Artistic Director, Prospect.3 New Orleans
Hajoe Moderegger and Franziska Lamprecht (eteam) – artists, NYC
Judith Reddy Blum – artist, NYC
Kristen Schiele – artist, NYC
Rebecca Goyette – artist, NYC
Jeff Stark – Editor, Nonsense NYC and artist
Critical Practices Inc. – artists, NYC
Adam Parker Smith – artist, NYC
Carolyn Salas – artist, NYC
Katy Hamer – art writer and artist, NYC
Lise Soskolne – artist and core organizer, W.A.G.E.
Vincent Dermody – artist, NYC/Chicago
Casey Ruble – artist, NYC
Willie Cole – artist, New Jersey
Martin Bromirski – artist, New York
and more…
###
Read more about Bad at Sports at VOLTA NY here.
About Bad at Sports
Founded in 2005 by Duncan MacKenzie, Richard Holland, and Amanda Browder, Bad at Sports (B@S) now features over 20 principle collaborators and is a weekly podcast, a series of objects, events, and a daily blog produced in Chicago, San Francisco, Detroit and New York City that features artists and "art worlders" talking about art and the community that makes, reviews and participates in it.
B@S can be tricky to describe: it acts as a curious investigator, an archivist, oral historian, and occasionally as a provocateur. We produce content that lies somewhere on the venn diagram of art, journalism, media, intellectualism, and "the naughty bits."  We represent artists and their art world through an archive that is text, audio, physical, ephemeral, historical, and constantly evolving through ongoing and unique projects.
Bad at Sports has "done stuff" with apexart, The St Louis Contemporary Art Museum, the Museum of Contemporary Art Chicago, Baer Ridgeway, NADA Art Fair, Open Engagement, Cannonball and many others. We share collaborators with Art Forum, Art Practical, The Chicago Tribune, Chicago Magazine, Art21, BUST magazine, Proximity Magazine, Modern Painters, Beautiful Decay Magazine, Art in America and numerous other publications.
Our podcast has included approximately 450 interviewees/co-conspirators including Kerry James Marshall, Jeff Wall, Larry Rinder, Peter Saul, Liam Gillick, Mary Jane Jacob, Chris Ware, Tania Bruguera, Jeffrey Deitch, James Elkins, Meg Cranston, Carol Becker, and Polly Apfelbaum.
Bad At Sports has been a lot of different people but is currently Brian Andrews, Amanda Browder, Stephanie Burke, Terri Griffith, Richard Holland, Christopher Hudgens, Jamilee Polson Lacy, Duncan MacKenzie, Patricia Maloney, Sarah Margolis-Pineo, Nicholas O'Brien, Caroline Picard, Abraham Ritchie, and Abigail Satinsky.
###
Guest post by Jacob Wick.
A current exhibition at the Hammer Museum in Los Angeles, Take It or Leave It: Institution, Image, Ideology, is a deft rebuttal of Institutional Critique. Take It or Leave It mashes together a variety of well-known works by well-known IC artists, creating a confused jumble of brands intelligible only if viewed in the same spirit as one views a shoe rack at a department store. The message, delivered through the cunning mess organized by curators Anne Ellegood, senior curator at the Hammer Museum, and Johanna Burton, Keith Haring Director and Curator of Education and Public Engagement at the New Museum, seems to be: Institutional Critique, and by extension most current critical art, is irrelevant. Take it or leave it. I am tempted to agree.
Upon walking into the exhibition, on the second floor of the newly-free Hammer Museum, one encounters, first, and fittingly first, Andrea Fraser. She beams from a bulky television screen, leading a Gallery Talk (1989), a repeatable performance for which she is widely identified. As she primly leads us through a series of quotations lifted from museum brochures, reviews, and so on, highlighting an institutional language that has only intensified and become more isolated from everyday language in the last twenty to thirty years since Fraser led these tours—leading of course to that awful Institutional Art English article I hate so much, because honestly the everyday language of cricket fans or teenage YouTube enthusiasts is as unintelligible to me as Benjamin H.D. Buchloh might be to them, and you know, if you want to learn a sociolect, learn it, it's really not that hard—we glance to the right and are accosted by Renée Green's garish (but quite beautiful) Mise-en-Scène: Commemorative Toile (1992-1994), and a pair of bits of Mark Dion pieces, The Department of Marine Animal Identification of the City of New York (Chinatown Division) (1992) and New York State Bureau of Tropical Conservation (1992). This all in a room—a foyer, really—perhaps 8 ft x 20 ft. The trend continues throughout the rest of the show, with a bewildering oversaturation of work by easily recognizable IC artists organized room-by-room according to big dumb categories like THE MUSEUM or POLITICS. The POLITICS room, for instance, has two works by Felix Gonzalez-Torres, two works by Robert Gober, and three works each by Jenny Holzer and Fred Wilson! Wow! Oh, and a Glenn Ligon piece, if I remember right.
The aural confusion rivals the visual confusion, with sound bleeding from Andrea in front, a relatively innocuous guitar piece with very nice furniture by the only name I didn't recognize in the show (and which I didn't write down, but I probably should have laid down on the furniture, I have to admit I was a little tired while viewing, or attempting to view, this show), the arabesque from Dana Birnbaum's three-channel video installation Arabesque, and several other voices speaking from several other video installations. One can really only walk through the show saying, "oh, Andrea Fraser! oh, Alan McCollum! oh, Felix Gonzalez-Torres! oh, Adrian Piper!" and so on. Each work, regardless of its individual merit or its potentially radical past effect on the institutionalized art world of the 1980s and 1990s, becomes a calling card, a simple brand identifier, a shoe. The effect is to suggest a feeling that Institutional Critique should be, or has already been, laid to rest, that it has suffered the same fate as its preceding movements and morphed into a series of innocuous and critically irrelevant calling cards.
While Institutional Critique was certainly relevant—often many other things, including beautiful, shocking, and a variety of other adjectives, many of which are vinyled to the already-crammed walls of the show in the form of various historical derogatory reviews of IC artists—during its heyday, in the Internet age, where anyone looking at art or working in the art world probably has a smartphone and enjoys, or pretends to enjoy, a variety of privileges vis a vis the rest of the world, including the ability to very easily and quickly assemble a tawdry list of dirt surrounding any institution, from Hammer to the dollar, the opacity that once enshrouded institutions with a veneer of acceptability and inevitability has been replaced with an ironic remove that ensures the same effect. This ironic remove serves a very useful purpose insofar as it allows us to continue living lives of privilege without the persistent nag of horror at how and where our clothes were made, where the materials in our smartphones were mined and in what conditions (not to mention the conditions in which they were made), and the total unraveling of the environment that has recently become apparent. There is, almost without doubt, a legacy of horror in at least one object within 50 ft of you; there is, almost without doubt, a weather event without precedent that is currently occurring or has recently occurred in the region where in which you live. A lightly sneering ironic remove allow us to, in the words of a WWII propaganda designed by British intelligence in the event of catastrophic air attacks that tellingly became a meme so successful that it adorns dorm rooms everywhere, "Keep Calm and Carry On." This ironic remove is necessary to live life without succumbing to a deep and unshakeable sense of doom and should be embraced, unabashedly, as such. This selfsame remove, however, is what renders work like IC, that attempts to call us out on things that we are very likely already aware of but are making a decision to ignore to retain a certain degree of sanity, irrelevant, for being reminded of the knowledge we are trying to ignore strengthens, rather than weakens, our barriers against it.
Let us, like Paul Bettany's character in Dogville, consider an illustration. I am in a social situation with a friend. A party, perhaps, someone's house or apartment, a someone that neither of us know particularly well, but who has invited us, for whatever reason, over. The party is relatively low-key. At some point, my friend goes to the bathroom. When my friend returns, I notice their fly is unzipped and mention that hundreds of people recently died in a factory fire in a garment factory in Dhaka, a fire that is having relatively little effect on the efforts of anyone to regulate garment factories in countries like Bangladesh and Cambodia, where conditions are widely known to be unacceptable. I conclude by pointing out our party—our drinks, our clothes, our phones on which we take pictures and look up things on Wikipedia (or whatever), the iPad or iPod the music is playing off of, perhaps even the building we sit in, perhaps it is a house that was purchased and flipped after a predatory loan forced its foreclosure—is only possible because we are the privileged beneficiaries of a vicious and exploitative economic system so deeply pervasive that it is difficult, if not impossible, to imagine its alternatives. Have I performed Institutional Critique?
Insofar as a party is an institution—any party, regardless of its particular circumstances, contains both a normative protocol and an accompanying normative horizon of possible outcomes, just as any institution does—yes, I have. Formerly, institutions maintained credibility by disguising, with varying degrees of force, the aspects of their makeup that might damage that credibility. Institutional Critique directed its gaze, or rather our gaze, at these aspects. I can only assume that the effect was shocking and/or confusing, since I am too young to have experienced Institutional Critique during its era of relevance. In any case, were I to point out that to my friend that their pants were made in horrific conditions, etc, I would be highlighting an aspect of the institution that most parties try to leave out, namely that the objects that make the party fun were very likely produced in dire circumstances and as a result of great suffering.
While it is certainly possible that such a proclamation would have had an effect on a party pre-smartphone, it is almost impossible that such a proclamation, made now, would not be immediately dismissed or laughed off, or said, in the first place, with a degree of irony so as to neutralize its contents. Most people at the party, most people at any party of people that enjoy a certain level of privilege, likely already have heard about the Dhaka fire, or have heard the phrase "it's easier to imagine the end of the world than the end of capitalism" or something like it, and all of those people—those people who read Twitter or listen to NPR or the BBC or read the Guardian or whatever, who cares really—okay, us or we, not those people—choose to ignore these concrete facts of our own existences. We live in a constant state of dramatic irony, or something very close to the old Greek eirōneia.
Had we all been alive thousands of years ago, located in a relatively small area of the Mediterranean, and had the luck or circumstance to be a free or free-ish citizen of an antiquity-era Greek city-state, we might have, at some point, gone to a play. Regardless of whether or not this play was a tragedy or comedy, there would probably, at some point, be a character speaking from beneath us, down the stairs of the amphitheater onto the stage, a character who was speaking of something that we, the audience, knew was false. We would know it was false because of something else we had learned during the play, in another scene, a scene in which the character now speaking did not appear. We would know and the actor would know, probably, having been in rehearsals, spoken to other actors, and been aware of the general arc of the play. Everybody would know besides the character speaking, the character who has temporarily taken the place of the actor, who we—the audience and perhaps the actor, I don't really know about acting—temporarily identify with, moreso than our identification with what is real.
We are now, at this point, the actors and audience in our own scenes, which are not in amphitheaters, but instead are in living rooms, museums, concert halls, book fairs, art fairs, galleries, restaurants, bars, whatever.   At all of these times, in all of these places, we are ourselves, but we are different versions of ourselves: we are our house-party self, our museum self, our concert hall self, our book fair self, gallery self. Pablo Helguera, with droll precision, has highlighted this in his book Art Scenes: The Social Scripts of the Art World; Alex Galloway, much less drolly but no less precise, has highlighted this in his book Protocol: How Control Exists After Decentralization. Both authors point out that we act not in regard to dictates from sovereign power—the King, the state, whatever—but rather in regard to the protocols (for Helguera, scripts) we assume to be inherent and inevitable in a given situation. When briefly employed at a Hollywood gallery for which I was asked to write a press release for a show of paintings I found tedious and boring, I did not, for instance, write "this show is tedious and boring, but would probably look great above your designer furniture and that's why it's being shown here," but rather wrote a press release in the style of blue-chip gallery press releases ("We are pleased to present…"). I'm not sure if that's a particularly good example, but who cares? All saltwater fish will die off in 35 years.
For the 2012 Whitney Biennial, Andrea Fraser contributed a pair of essays: "There's No Place Like Home," in which she eloquently considers (and doubts) her own relevance; and "L'1% C'est Moi," a beautifully-researched, well-written account of the current art market and its inextricable ties with the very people many critical artists, whose livelihoods depend on the art market, love to hate. The latter, while very informative, is very clearly Institutional Critique, a highlighting of an institutional issue that was very likely already known, and if unknown certainly intuited, by whoever might have read it. The former, on the other hand, is an investigation into the nature of critique, in which Fraser wonders if
… by interpreting negations as critique, by responding to judgments of attribution with judgments of attribution, by aggressively attempting to expose conflicts and to strip away defenses in critiques of critiques and negations of negations, critical practices and discourses may often collude in the distancing of affect and the dissimulation of our immediate and active investments in our field.
Does critique, of the sort that pervaded Institutional Critique and that pervades critical art following IC, aid us in our collective pushing away of actual, real problems? Does it aid us in ignoring that the Whitney is funding by the financial institutions and executives who are responsible for the slow bleed-out of the world's environment, of global socio-economic mobility? Does it help us "Keep Calm and Carry On?" Sure it does, because we already know all that shit and we're ignoring it because we're alive and what else are we going to do!
In a conversation I had recently with Renzo Martens about the Institute for Human Activities, for which he is the Creative Director, while he was in town for a solo show at The BOX, he mentioned both that he is interested in redirecting critical art's "mandate" and that his work with the IHA is decidedly non-revolutionary. "We're just going to do what art does," he said. "Which is, like, create a really tiny alternative economy which rich people really like to have around, and see how it goes." The IHA is an institution that quite earnestly touts art as a means for revitalizing a town outside of Kinshasa in the war-torn, globally-exploited DRC and which operates off of the already well-established model of the global arts residency. The IHA will, and has already attempted to begin to, teach drawing and other arts-related classes to palm-oil plantation workers; a few of these workers will be particularly talented; the IHA will, with the local artists' permission, sell their drawings in the international art market; the proceeds from these sales will lift those few lucky artists out of poverty; other palm-oil workers may become more interested in art and work harder on drawings than on manufacturing palm oil; and so on. The settlement will offer an artists' residency for artists to engage with the local arts scene and teach classes to locals. Meanwhile, rich people, who love to be around the creature comforts that artists surround themselves with—nice bars, cappuccinos, good food, artists—will stay in an onsite hotel, increasing the settlements' real-estate value and general quality of life. Perhaps these people will buy or build houses near or on the settlement, as they have in places like Marfa, TX, raising the value of the property and ostensibly improving quality of life for everybody. In short, aside from the occasional swipe on its website, there is no critical component to the IHA at all. That said, the logical conclusion of the IHA—or one possible or believable conclusion, given that institutions function almost entirely on belief, as Adam Overton pointed out in my interview with him, not on logic—is that the palm-oil workers will stop working in the palm-oil plantation and start drawing, thereby robbing Unilever of the exploited underclass that it, like all capitalist enterprises, needs to survive.
If Martens is redirecting art's critical mandate, as he says he wishes to do, he is redirecting it towards creating art that is not critical at all, but that rather simply does what art does, or what capitalism does, or what whatever does. Perhaps what we need now, he is saying—and, again, I can't help but agree—is engagement, whether naïve or not, rather than negation, for only in our engagement can we, and whosoever has the (mis)fortune to surround our work, truly experience the absurd, hideous, exploitive nature of the institutions that structure our lives. As Danh Vo says in this hilariously uncomfortable YouTube interview with Bartholomew Ryan of the Walker Art Center: it is "very important to…exercise the bureaucracy."
Jacob Wick is an artist, writer, and improviser who lives in Los Angeles. For more information, visit jacobwick.info. Take It or Leave It: Institution, Image, Ideology is on view until May 18, 2014, at the Hammer Museum. Renzo Martens: Episode III is on view until March 1st, 2014, at the BOX Gallery.