There is an episode of Star Trek: The Next Generation in which Lt. Cmdr. Data expresses to the rest of the crew his puzzlement at the human fascination with "old things." The crew were probably trying to save some ancient ruins or encountering a relic from the past (probably a shoutout to the original series, like the wreck of the old Enterprise or something). It is, if you think about it, an odd notion. Why is something made a thousand years more interesting than something made yesterday? (With the penchant for clever, punny titles of panel sessions at CAA, if there hasn't yet been, there will almost certainly eventually be, an art history panel called "Lascaux to Last Week," probably about contemporary cave paintings or appropriating ancient imagery.) [Note: Apparently it's a book. I thought I'd heard that somewhere. http://www.percontra.net/archive/3lascauxtolastweek.htm]
Art History has had a couple of moments in the spotlight recently. The College Art Association conference just took place in Chicago, and for those in studio art fields who attend, it's maybe more exposure to art history than we get, unless we actively seek it out, during the rest of the year. (The conference has a history of some animosity between the two disciplines; from what I've gathered it was more art history focused in the past, and in recent years studio art has been taking over, affecting everything from the book and trade fair to the location of the conference itself.)
The CAA conference isn't universally loved, or even respected, by visual artists. My friend and colleague, painter Steve Amos, posted to Facebook: "Beware of the foul smell emanating from the South Loop; the pile of bullshit known as the College Art Association conference is in town." (Posted February 14th to Facebook: https://www.facebook.com/steveamos/posts/10151952963102919?stream_ref=10.)
I didn't ask Steve what he meant or why he felt that way, but I've heard the sentiment echoed among many of my friends, and may have said something along those lines myself, in a moment of frustration. Some of the hate may come from a frustration with the job market, and a treating of the conference as synonymous with the Career Services aspect thereof. The Interview Hall and Candidate Center are certainly geared towards job seekers. I know some people who have gotten jobs through interviews at CAA, and others who have gotten interviews. Personally, I've never been interviewed at CAA, though their career services have helped me in other ways: almost every job for which I've applied was listed on CAA (other listing sites include Higher Ed Jobs, The Chronicle of Higher Education, and Academic Keys), and their mock interviews and packet reviews helped me prepare for the application and interview process for my current position. (Since August of 2013 I've been teaching full time at Northern Arizona University.)
Another recent spotlight on art history was the film Monuments Men, in which some art experts get drafted into WWII to "tell our boys what they can and can't blow up." It was a true story (an interview with one of the surviving, original Monuments Men was featured recently on NPR), and a lot of masterpieces in European collections survive today only because of these men. (Others, such as an Italian monastery, were bombed out of supposed military necessity.) My friend and colleague, Chicago artist Renee Prisble, asked on Facebook (via Twitter), "Where were 'The Monuments Men' when we invaded Iraq?" (Posted to Facebook January 27th, via Twitter: https://www.facebook.com/reneeprisble/posts/10203102149818529?stream_ref=10.)
It's a fair question, one that was asked plenty at the time (or, rather, immediately after the looting of the museum), although mostly among the NPR set (myself included). There's an image, I can still see it, of the facade of the museum sporting a hole created by a round from the cannon of a main battle tank. In this case the Americans clearly caused the damage by invading, even though it was primarily locals who did the looting (as opposed to the WWII example, in which invading Nazis themselves were the looters).
Two years earlier, just before 9/11, in the summer of 2001, the Taliban had used rockets and explosives to destroy the Baniyam Buddhas of Afghanistan, a resurgence of the age-old iconoclastic prohibition. Iconoclasm is based on Mosiac law (i.e. the Old Testament generally, and specifically the Ten Commandments), and thus is common to the history of Islam, Christianity, and Judaism, although within each faith sects vary widely in how literally they interpret this. Islamic Fundamentalism is among the most vehement, its leaders sometimes issuing death threats against people who depict Mohammed. The Taliban followed in this tradition when they chose to destroy the pair of 6th Century monumental sculptures of the Buddha, carved into a cliff face. (Mosaic law can be interpreted as instructing its followers not to make any representational imagery whatsoever, or more narrowly not to represent prophets and deities; in this case it was extended to destroying ancient monuments made my followers of another religion.)
The tragedy of this destruction is central to answering Data's question: why was it such a big deal? Merely because the statues were old? Or because they were a symbol of a faith different than that of their destroyers, and we in the West have a live-and-let-live, relativist attitude? I don't have the answer to this, but certainly our fascination with old things, as well as our respect for other cultures, is central to the role of art history.
It would be disingenuous to treat art history as totally synonymous with preservation. Certainly conservation, preservation, and repatriation of lost or stolen works is a role that requires the asssistance of an art historian. But the bread and butter of art history is study and interpretation. I described it in my own prediction for what I'd see at the College Art Association conference: "A bunch of new stuff is going to get queered, painting isn't dead after all, and there's going to be a hell of a lot of viewing things through the lenses of other things."
Art History entered the spotlight on a national level very specifically a few weeks ago, when President Barack Obama, speaking at General Electric's Waukesha Gas Engines, said to the audience that "folks can make a lot more potentially with skilled manufacturing or the trades than they might with an art history degree…Now, nothing wrong with an art history degree — I love art history. So I don't want to get a bunch of emails from everybody. I'm just saying, you can make a really good living and have a great career without getting a four-year college education, as long as you get the skills and training that you need." The audience chuckled along, and applauded at the end. But not everybody was amused. While there is no evidence that America's art history majors are going to start abandoning Obama in droves, he did manage to draw some backlash from the College Art Association's director Linda Downs, who issued the following statement in response:
The College Art Association has great respect for President Obama's initiative to provide all qualified students with an education that can lead to gainful employment. We support all measures that he, Congress, State Legislatures, and colleges and universities can do to increase the opportunities for higher education.
However, when these measures are made by cutting back on, denigrating, or eliminating humanities disciplines such as art history, then America's future generations will be discouraged from taking advantage of the values, critical and decisive thinking, and creative problem solving offered by the humanities. It is worth remembering that many of the nation's most important innovators, in fields including high technology, business, and even military service, have degrees in the humanities.
Humanities graduates play leading roles in corporations, engineering, international relations, government, and many other fields where skills and creating thinking play a critical role. Let's not forget that education across a broad spectrum is essential to develop the skills and imagination that will enable future generations to create and take advantage of new jobs and employment opportunities of all sorts. (http://www.mediaite.com/tv/watch-obama-slights-art-history-majors/)
It's no surprise that the organization defends its own. But Obama's remarks have some chilling implications far beyond the validity of an art history degree. Would Obama want his own children to go to a trade school to become skilled in a blue collar trade? Or is class segregation acceptable, with one definition of success for some, and another for others? The idea that an education in the humanities is a luxury implies…comedian Louis C.K. said it very well. Talking about Technical High School, he said, "That's where dreams are narrowed down. We tell our children you can do anything you want, their whole lives. You can do anything. But at this place, we take kids that are like fifteen years old, they're young, and we tell them, 'You can do eight things.'"
Maybe in some communities this beats the alternative. Sure, being a welder beats being a drug dealer. (Well…I know some drug dealers who would disagree. Oh, don't give me that look. That 'friend' you buy your weed and coke from is a drug dealer. But I mean, on the street level, it's pretty high risk.) But it's totally antithetical to our ideals of hope, ambition, social mobility, and whatever is left of the American Dream, if that was ever really a thing.
John Adams said, according to Fred Shapiro's The Yale Book of Quotations), "I must study Politicks and War that my sons may have liberty to study Mathematicks and Philosophy. My sons ought to study Mathematicks and Philosophy, Geography, natural History, Naval Architecture, navigation, Commerce, and Agriculture, in order to give their Children a right to study Painting, Poetry, Musick, Architecture, Statuary, Tapestry, and Porcelaine."
I've frequently heard this quotation used to argue, broadly, that times of scarcity or hardship are not the time to study the humanities. The quotation comes from a letter John Adams wrote to his wife Abigail Adams…on May 12, 1780. Over 230 years ago. Do the math. Okay, I'll help:
John and Abigail had six children, over a ten year span. Three were daughters, of whom one was stillborn and another died before her second birthday. A third daughter lived long enough to give birth to four children, none of whom seem to have accomplished enough to merit a Wikipedia entry. John and Abigail also had three sons. Charles studied law before dying of alcoholism at the age of 30. Thomas also studied law (though apparently without much success), also struggled with alcoholism, and died deeply in debt (after fathering seven children). It's hard to imagine John and Abigail even being able to claim with a straight face that they didn't have a favorite child in John Quincy Adams. Instead of math and philosophy, he studied classics and practiced law before going into politics like his father.
John Quincy Adams and his wife Louisa had three sons (and a daughter, who were still pretty much treated as footnotes back then). Their first two, George and John, were trainwrecks on the level of their uncles Charles and Thomas, dying (one of suicide) in early adulthood. Their third, also named Charles, did somewhat better, carrying on the family tradition of diplomacy and politics. A fine pursuit, certainly making his father proud, but not the study of "Painting, Poetry, Musick, Architecture, Statuary, Tapestry, and Porcelaine" which the original John Adams had said he envisioned for his own grandchildren. (In turn, Charles Francis Adams, with Abigail Brown Brooks, fathered seven children, none of whom, so far as I could find, turned out to be painters, poets, musicians, or anything of the kind.)
The first John Adams was a soldier so that his children could be scientists and his grandchildren could be artists. But none of them were. They were all diplomats, military officers, lawyers, and politicians. I don't know who their descendents today are. Google it if you're curious. But I doubt there are many blue collar workers among them. Wealth is, after all, inherited, unless it's squandered by some suicidal alcoholic like some of the Adams kids. I wonder, though, whether, twelve generations later, any of John Adams' great-great-great-great-great-great-great-great-great-great-grandchildren are painters, poets, musicians, architects, sculptors, weavers, or ceramicists. And I wonder what he would say to hear our President essentially tell today's parents (well, the poor ones) that they shouldn't share the dream he had for his own descendants.
Welcome to a new monthly series, titled What You Should Have Noticed, in which I, Steve Ruiz, attempt to sum up the big and salient stories, articles, and arguments from the last four weeks.
1. CAA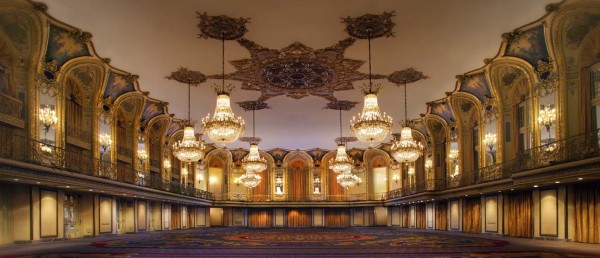 The College Art Association held its annual conference this month in Chicago. In addition to the expected crowds of star-eyed interviewees, hoping for that holy grail of decent employment in line with their education, qualification, and experience (but ready accept whatever is available), the conference saw several important speeches, such as Jessica Stockholder's keynote address, a bewildering array of simultaneous workshops, presentations, and poster-board sessions. Highlights include The Myth of Participation and the Growing Realities of Critical Exchange, which you can read about in Tara Plath's review at The Seen; and Exhibiting Socially Engaged Art: A Chicago Case Study, mentioned in a write up by Jason Foumberg for Artforum. You can also review the conference's awards here.
2. New Art Building at the Lab School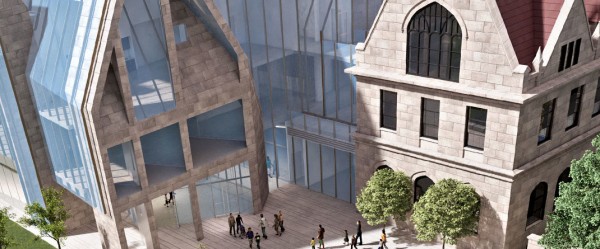 The children of Chicago's elites will have a new place to learn about theater, music, and the visual arts, as cultural power-couple George Lucas and Mellody Hobson plan to donate $25 million to the University of Chicago's Laboratory School. This last bump completes the funding process for the Gordon Parks Arts Hall, named for photographer and director Gordon Parks. (The couple also plans to donate an equal amount to Chicago's After School Matters, easing this author's class concerns.) You can read the tribune article here, or the school's press release for more. For buzz, check out the artist's renderings for the new building, which (tragically? neatly?) blend steel and glass with the Lab school's existing neo-gothic limestone.
3. Hudson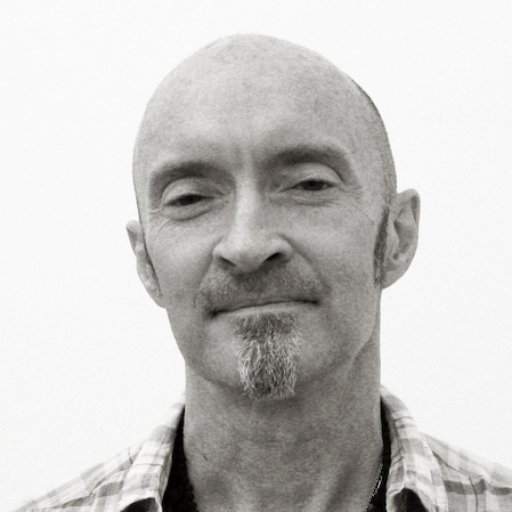 The art dealer Hudson, director of Feature, Inc., suddenly passed away this month at the age of 63. The gallery has held many ties with Chicago's art community since its founding in 1984; it currently represents Richard Rezac, Todd Chilton, and Nathaniel Robinson. Hudson is remembered in an article written here, in GalleristNY, as well as in the New York Times, Artspace, and Art in America.
4. Artist Royalties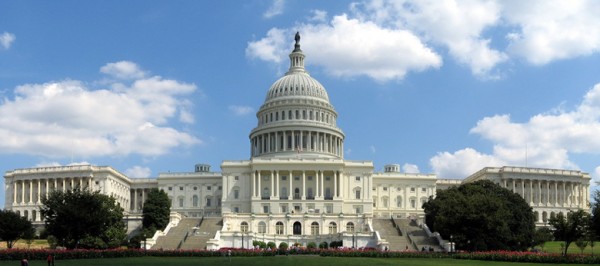 In 1971, Seth Siegelaub drafted a contract for artists with provisions to protect their financial interests and intellectual rights. The contract was as much a conceptual gesture as a piece of legal writing, and the Artist's Contract went on to join the canon of art-documents from the 20th century's most heated decades. Ever since, any conversation about art and law has included the subject of the droit de suite, or an artist's rights to the profits from the resale of their works – particularly at auction, where prices can soar far beyond what an artist made from an initial private or gallery sale. This month, US Senators Tammy Baldwin (D-WI) and Ed Markey (D-MA) joined with representative Jerrold Nadler (D-NY) to draft and introduce The American Royalties, Too (ART) Act of 2014, a bill designed to guarantee artist's a 7% royalty on works sold at auction for more than $10,000. You can read Hyperallergic's coverage here.
5. Whitney Rumblings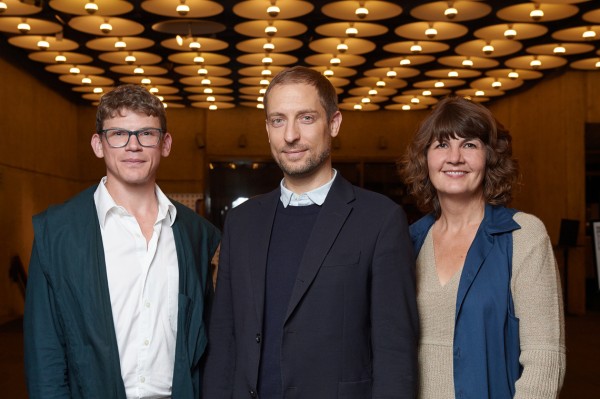 Of course, the main activity this month has been related to the Whitney Biennial. While we still have a few days before the Whitney opens for private and public view on March 7th, the rumble of rumor and whisper has already been rising for weeks here in Chicago. Most recently, the New York Times has published its 2014 Guide to the Whitney Biennial, as well as featuring Anthony Elms in the article, Choose the Artists, Ignore the Critics. Meanwhile, Artnet discusses the Biennial with Elms and Michelle Grabner, in their article, Curating the Whitney Biennial is Not a Fair and Equitable Process. The local conversation is all about Chicago's seventeen artists represented in the sprawling exhibition – Elijah Burgher! Carol Jackson! Marc Fischer! Dawood Bay! Catherine Sullivan! Pedro Vélez! – and the effect such an exhibition may have on our fair city's art scene. We'll check back next month to see how much of a coup this all actually turned out to be.
And that's all from me, and for February. I'll keep a closer ear to the ground next month, and you can be sure if there's something worth noticing, I'll take care to share it here.
Steve Ruiz is an artist and writer living in Chicago. He received his MFA from The University of Chicago in 2013, currently writes for Daily Serving, and administrates the Chicago visual arts calendar, The Visualist.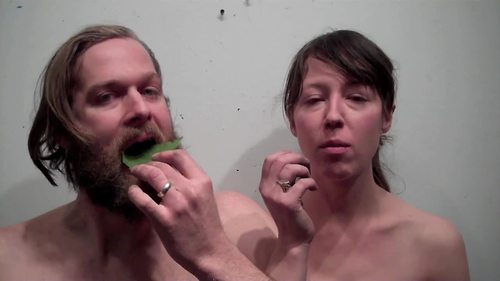 Work by Chris Bradley, Sarah & Joseph Belknap, Max Henry Boudman, Veronica Bruce, Holly Cahill, C. C. Ann Chen, Laura Davis, Jovencio de la Paz, Alexandria Eregbu, Karolina Gnatowski, Jacob C. Hammes, Michelle Ann Harris, Cameron Harvey, Jeremiah Hulsebos-Spofford, Victoria Martinez, Bobbi Meier, Andrew Nordyke, Dan Paz and Michael Alan Kloss.
The Franklin is located at 3522 W. Franklin Blvd. Reception Saturday, 6-9pm.
2. TYPEFORCE 5 at Co-Prosperity Sphere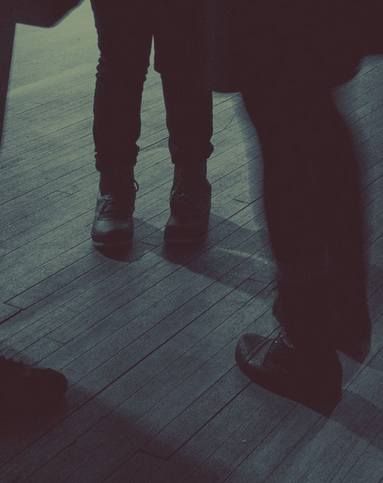 Work by Ade Hogue, Alex Fuller, Andy Detskas, Anne Benjamin, Brad VEtter, Brian Pelsoh, Brian Steckel, Chris Fritton, Craig Malmrose, Dan Elliott, Derek Crowe, Drew Tyndell, Edwin Jager, Franklyn, Gautam Rao, Jack Muldowney, Jen Farrell, Jeremy DeBor, Jim Moran, Jinhwan Kim, John Pobojewski, Kim Knoll, Kyle Letendre, Lisa Beth Robinson, Magdelena Wistuba, Mary Bruno, Matt Wizinsky, Megan Deal, Megan Pryce, Mike McQuade, Richard Zeid, Rick Valicenti, Shawna X, Stephanie Carpenter, Timothy Alamillo, Todd King, Veronica Corzo-Duchardt, Whit Nelson and William Boor.
Co-Prosperity Sphere is located at 3219 S. Morgan St. Reception Friday, 6:30-11pm.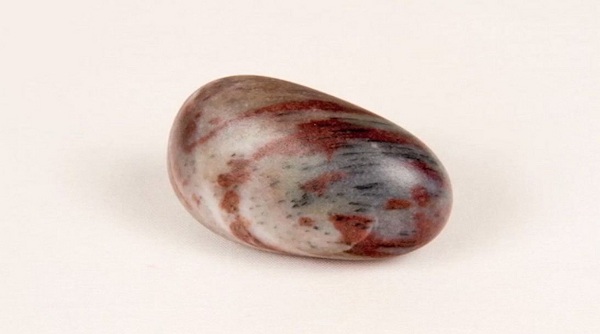 Work by Mia Capodilupo, Tulika Ladsariya, Matt Martin, Marissa Neuman, Kasia Ozga, Katherine Perryman, Daniel Schmid and Ruby Thorkelson.
Roman Susan is located at 1224 W. Loyola Ave. Reception Saturday, 7-10pm.
4. Shock of the Gently Used at Firecat Projects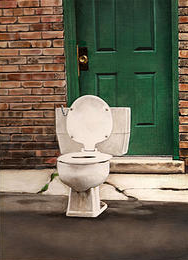 Work by Dru Hardy, Mary Lou Novak and Kristina Smith.
Firecat Projects is located at 2124 N. Damen Ave. Reception Friday, 7-10pm.
Descending Into the Cave
On January 11, 2014, I rode an elevator down into a cave, one that contains the underground spectacle Ruby Falls – a waterfall lit by color changing lights and epic Muzak you might find accompanying the timed water spurts of a fountain in Disney World. I was invited to participate in this cave excursion of the hyperreal by the Atlanta-based collective that started the project Speleogen – a project that calls itself The New Cave Art. This trip was meant to engage members of the Atlanta community in an exercise of perception and attention.
The collective, and thus Speleogen, was founded by a group of musicians, and this rootedness in the music community is an important aspect of the collective's projects and ways of working. They have recently started multiple projects, however, for the space of this piece, I'm going to only address specifically the one involving caves, Speleogen. Though Speleogen centers itself on caves, the impetus to start the project came out of a greater desire to work collaboratively and engage in artistic practices that Atlanta doesn't always offer. In a conversation with Speleogen's founders Devin Brown, Mason Brown (no relation), and David Matysiak, they noted that what initially led them to explore various structures of collaboration was due to their frustrations with the way musicians are generally pigeonholed into certain roles, times, and spaces. They realized that often this assigning is done by the musician him/herself; there is a certain complicity with the system as it stands. Apart from this structure, they also voiced concerns about the disconnect between Atlanta's art and music communities. They are interested in the ways in which projects that are considered "music" are accepted (or not) or presented (or not) within an art context and vice versa. Thus, part of the goal Speleogen hopes to achieve is providing an environment that doesn't fix people into specific and static roles. Speleogen says that they are seeking for artists/makers/scientists/musicians/etc/etc to imagine new possibilities and collaborate with each other in order to actualize those possibilities.
For its founders and many of its members, collaborating is like second nature. Many of them have played in bands with each other over the years and this informs the ways they work together, play off of each other, and establish certain tentative working "roles" within the group. Devin stresses the fact that "there isn't a singular artist in this kind of configuration." The concept surrounding the working environment that Speleogen proposes is a kind of autopoietic sort of "collaboratory" work that attempts to create its own world that inherently collaborates with itself. Part of the reason why the project takes on a sort of autopoietic, self-sustaining structure is because of the concerns mentioned above (i.e., fixed musician roles, disconnect between various Atlanta making communities), but part of the reason may also be due to the exploratory stage the collective is still in. Apart from Speleogen proper, the group works on and produces many other projects including ROAM, a monthly podcast that solicits found sounds from musicians, chitchats, a performance project that uses crowd-sourced material pulled from online chats, text messages, and etc., Synaesthesia, a music performance that explores the relationship between sound and light, and Boating, their band along with Jordan Noel, who runs the label Coco Art. These other projects, though "headed" by various members of the collective (ROAM is David Matysiak, chitchats is Devin Brown with Michael Hessel-Mial (not a member of Speleogen, editor of the tumblr Internet Poetry), and Synaesthesia is Mason Brown with Ian Cone (also not a member of Speleogen), are still collective endeavors. Another reason that this group is relatively secluded also has to do with the nature of how art and music venues function in Atlanta. The city doesn't open to outsiders easily and exploring new mediums if you're not necessarily already known doesn't necessarily seem like a possibility.
Speleogen Proper: Inside the Cave
Even though members of the project claim that essentially Speleogen's methodology could be applied to any object/concept/topic, the place of the cave, the chosen focus of the group, with its particular materiality is an appropriate place to locate and situate Speleogen, and arguably the collective as a whole. Devin recounts that in the cave "you can only see as far as your headlamp shines" and that "all the terrain is treacherous" – an apt description of artistic practice in general; failure is always a possibility. This project is all about searching and experimenting. It's not about creating a discrete object, the "monolithic product" that is the record or album. Rather, the group tends toward an ecology of production and "not scorched earth which [doesn't] leave anything to come back to" which the production of a static album can do to its creators.
For Devin, his interest in Speleogen concerns social relations and collaboration themselves as the artwork. At this point in their process, it is uncertain where Speleogen falls in the spectrum of relational art and socially-engaged practices. Since their methodology implicitly illuminates the social structures of musical and artistic production and their dissemination, Speleogen might want to take a page out of Nicolas Bourriaud's Relational Aesthetics and the (maybe already dead horse) conversation surrounding this kind of artistic practice and see where that leads them. The crux of all of these projects is the structure the collective has created for itself, which enables them to hone their energies. As Mason Brown puts it, "once there's a structure, you can do anything."
It is striking that Speleogen chose to center itself on caves. Not only does the cave figure as a rich metaphorical space for imagination and incubation, but it also serves as a point of departure for conceptualizing collectivity and making. If we take Gregory Sholette's work on the "dark matter" of the culture of artistic practice seriously in terms of cosmic relations, what happens to the underground caverns Speleogen inhabits? According to Sholette's use of the astronomical and cosmological phenomenon of dark matter, most of the art world's activities are "invisible" and essentially unaccounted for; resting outside mainstream institutions, these activities create the possibilities for other activities to come into visibility. If invisibility is taken simply in the case of Speleogen's practices and goals, the dark underground space of the cave serves as an apt metaphor and location. David Matysiak stated during a conversation that part of the project is to (re)build a world, which coming from the subterranean space of the cave means that they are "starting from underground, not even ground level." For this particular part, and for the collective more generally, this is important; the intent to build a world for artistic practices that does not rely on any already established foundation; the task is to create the very foundation that will serve as the ground. Speleogen chooses to inhabit the margins; whether this is due to lacking a particular knowledge of or interest in the Atlanta art scene is a question that may need to be asked.
Part of Speleogen involves the ritualistic and meditative. Because of the physical challenge involved in traversing caves, the caver's particular embodiment becomes a site of reflection. What is interesting about the corporeal for Speleogen is how this experience translates into multimedia works that are, for the moment, only presented in a digital form. However, as I mentioned in my last article, even digital work is experienced by some body in some place at some time, an embodied being. What Speleogen has the opportunity to do is push these relationships of the embodied and the digital to new possibilities. One way they can do this is through sound, which for musicians, this is a primary material. Sound, being invisible and immaterial, pours through speakers into the listener's ears, vibrating the membrane of the eardrum, causing the bones to move, translating waves into concretely experienced sounds that carry with them a particular sense. In a sense, Speleogen could provide the portal into a different sensible space by literally delving underground into a radically different landscape. Mason describes that experience "as going into an alternate world" which "once you're in that world you think differently." One obvious way to talk about entering the cave is through the metaphorics of the womb and the female body, and this is indeed something on the table, but putting too much weight into this structure could be too simplistic. Devin, David, and Mason all are aware of the problem of the figure of the male plunging into the depths of the earth. For them, the cave, serves as an incubator space where images (sound-images, moving-images, still-images, etc.) are produced, but as to whether this means created in the womb may be another discussion, which Luce Irigaray addresses in the section "Plato's Hystera" in her book Speculum of the Other Woman. Unlike Plato's Allegory of the Cave which quickly dismisses these images as mere artifice, Speleogen describes the images they produce in and from these caves as emanating from the caves themselves and become a way of connecting with others and "communing with old cave spirits."
Re-Mixing and (Re)Building
If placed within the context of Nicolas Bourriaud's observations in his book Postproduction concerning contemporary art practices that involve the figure of the re-mixing DJ, maybe the question of Speleogen's relevance to contemporary art (and conversely, contemporary art's relevance to Speleogen) becomes more clear. Though these conversations about re-mix and file sharing are not new to the Creative Commons community, Speleogen adds another topography to the existing focus of many projects. However, unlike, say GLI.TC/H, Speleogen is not necessarily interested in delving into these technologies as telecommunicative tools that inherently carry with them disruptions and breakages.
Because their focus is on sharing materials with each other and re-mixing "completed" works into new ones that then become material for further re-mix, the group is constantly moving as David states: "you give the idea a chance to grow the way it wants to grow … you're just working on things, you're always just playing with materials and it's not about showing off at the end "Here we did it!" You're always moving … encouraging people to walk with you." This calls to mind Bourriaud's claim in Postproduction that "the contemporary work of art does not position itself as the termination point of the "creative process" (a "finished product" to be contemplated) but as a site of navigation, a portal, a generator of activities"(19). Speleogen is concerned with carving out a space that enables them to keep on making; part of this space is left open to others – they encourage others to hop on board with them.
As I mentioned above, this ethos is not new to contemporary art. Chicago, for example, has the collective Temporary Services among others, a multitude of artist-run spaces, and strong Creative Commons and GLI.TC/H cultures. Atlanta is still picking up on these issues. Eyedrum, one of the venues/collectives that has been around for the longest, serves as a space for experimentation. MINT Gallery also attempts to open its doors to emerging artists and curators. There are also a few other artist run projects and spaces including Beep Beep and the Atlanta Zine Library. However, this Atlanta-based group is not interested in the institutionalization of their practice and is still figuring out the Atlanta landscape, which can feel at times quite closed.
To quote Bourriaud's Postproduction again: "precariousness is at the center of a formal universe in which nothing is durable, everything is movement: the trajectory between two places is favored in relation to the place itself, and encounters are more important than the individuals who compose them"(49). Speleogen is still precarious. It is looking for its audience. It is looking for its space/place/location/situation. Considering that core members of Speleogen also work with each other on many other projects including projects mentioned above (Boating, ROAM, chitchats, and Synaesthesia), the method of working that fuels Speleogen also fuels these other projects, making these discrete projects porous to each other. These projects are all about play; as Devin states: "this is all play … everything is an opportunity to expand and riff."
Guest Post by Lise McKean
The six works in White Light by Fatima Haider and Nazafarin Lofti at Andrew Rafacz in Chicago's West Loop embody an elegant sufficiency of form and resonate across time and space. From Lotfi's digital photographs to Haider's found object, a weathered wooden frame of a multicolored window from Lahore, Pakistan, White Light embraces all sorts of ways of looking and seeing, thinking and making.
Hanging tête-à -tête, pigmented inkjet prints by Haider and Lotfi are straight ahead when the visitor enters the gallery. Up close the undulating shapes set in ivory-colored marble look like outside-the-lines drawing in Haider's Squared. In fact, the shapes are made of oxidized lime filling in for the lapis lazuli, carnelian, jade, and other semiprecious stones that bygone looters gouged out of the marble of the Naulakha Pavilion at the monumental Lahore Fort.
With their homely generic shapes, the five bottles in Lotfi's Untitled Family Portrait play double bass to the aria of floral ornamentation in Haider's Squared. Yet as the viewer moves closer, it becomes apparent that meticulous coils of cotton kitchen twine cover each bottle. Standing near or far, these bottles recall Morandi's explorations with light, color, surface, and composition.
Lotfi's Limits builds up its surface with rhythmic brushwork in black and white to create patterns of tessellated arcs. In Gray Field, she uses acrylic paint and ink on canvas—again in black and white—combining horizontal lines with brushwork to produce a relaxed patchwork of Gutai-like tire tracks. Or maybe a group portrait of shredded wheat. Her other work, Encounter(inplace) is a triptych made from photographs she shot through a pin-pricked sheet of paper looking out to Lake Michigan from the limestone rocks of Chicago's plebeian monument, The Point. The paper acts like the marble lattice work of Mughal architecture, blocking light and view while giving way to the emergence of larger contours such as the horizon of water and sky.
Haider's Roshandan-3548E is an example of the brightly colored windows that were once commonplace across the Indian subcontinent. Her found object is also a salvage operation. The Lahore Fort is barely off the list of World Heritage Sites in Danger and the city's old buildings are steadily overhauled or replaced by new ones. The work's  straightforward title belies its valence. The number 3548E refers to the house number for the building near the Lahore Fort that was home to the window, a number which may or may not help in finding the place. Roshandan is the word in Urdu and Hindi for this type of window (literally "that which has light"). It's typically mounted high on the wall to let in light and to send away the summer's ferociously hot air.
With works that are deeper than their surfaces let on, Haider and Lotfi open the roshandan and release some of the hot air that circulates in contemporary art circles beset with the lingua franca of research and theory. More than simply a tête-à -tête, White Light is abundant evidence of Haider and Lotfi's deepening rapport with each other—and with each one's own drive to see and to make art.
White Light at Andrew Rafacz runs through March 29, 2014
Lise McKean is a social anthropologist and writer based in Chicago. In 2013 she curated StreamLines, an exhibition of contemporary art in Vaishali, India.