Guest post by Teresa Albor
Jeremy Deller said last month that art is useless.  He said this in front of an audience of artists and no one batted an eyelash, no one objected, no one was offended.  The event was an all day/all night performance piece, involving dozens of artists led by Bob and Roberta Smith, who gathered at the rundown seaside resort of Scarborough on the east coast of England.  "The Art Party" brought a spot of bright colour to the grey landscape, and approached the serious issue of cuts to government spending on the arts in a way only artists would: by breaking rules, being witty and irreverent. Perhaps, because it wasn't seeking to be "useful" the event was thought-provoking sans the righteousness of more serious affairs.
Having spent October in the village of Toffia working on a piece called "Everything simple is false," Bob and Roberta Smith's project resonated.  My month in Italy occurred at the end of three years in Chicago and before a move back to London.  Although the village became home and the Association that sponsored me an instant community, I was very much an outsider, embedded for all too short a time to make a piece of art for/with an essentially captive audience. Arriving in Toffia was surprisingly reminiscent of my arrival to do development work as a US Peace Corps Volunteer on a tiny Philippine island thirty years ago. One big difference: This time there was no intention of "doing good".  This time I was not concerned with the "usefulness" of my work.
When working in a process-based way, the intention can be to confer agency to people, but if this doesn't happen it's no big deal.  And without going down the rabbit hole of trying to ascertain the criteria by which one critiques a relational project (if this is what this type of work might be called), my experience, at the very least, reinforced the importance of avoiding the pitfalls of trying to "do good " and its close corollary, to "be useful."
It also served to shed more light on other aspects/limitations of this way of working: that all relational work is political because it involves people; the tensions between maintaining the integrity of a piece when provocation ensues; the fact that you leave and others stay behind; and feeling as if you are inflicting your work on an audience that hasn't asked for it.
What happened was expected and unexpected at the same time.
The title of the piece is a reference to "Bonini's paradox": when complex systems are simplified so we can understand them, they become less true.  A completely accurate map, for example, would need to be 1:1 to capture the detail of the territory it is meant to represent, but would be completely impractical.  So we simplify it, modify it to suit our needs, until it becomes false, but perhaps, useful.  (The London Tube Map is a good example.) This project was about discovering the complexity of a seemingly idyllic hill top village outside of Rome, to understand the "more true" version vs. an outsider's perception of its picture postcard perfectness. The idea was to listen to the people who lived there and reflect back to them what they were saying about themselves. Beyond that, the strategy was left to evolve based on living and working in the community.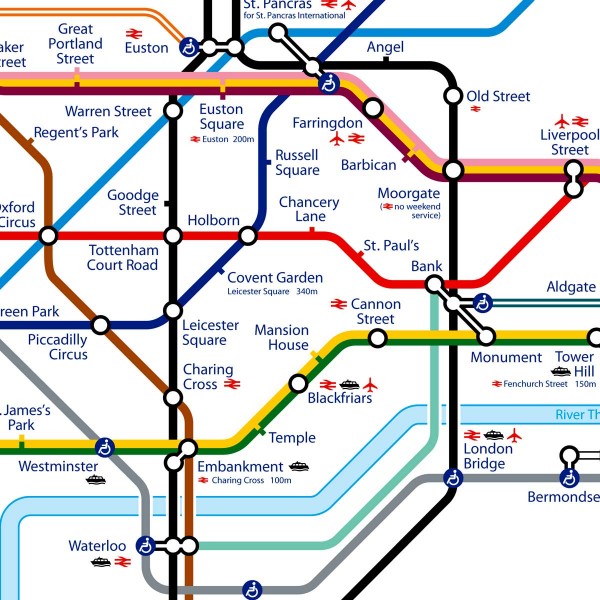 This was not intended as a piece of political art.  But in this case, as the village was in the process of selecting candidates for next year's mayoral elections, everything that impacted the daily lives of the village was perceived as political.  And as the artist Tanya Bruguera has said, art is not political art, unless it has consequences.  Using the low-tech bulletin board system of the village, flyers with quotes gathered though interviews with several villagers were posted.  The first called for affinity despite the perfections and imperfections of the village. A local SMS number was displayed along with the phrase: "What do you think?" Forms were also distributed after cultural events and we used the Associations' Facebook page to solicit content, which, interestingly, generated the most direct comments. The second flyer said: "Toffia is divided. Toffia is united.  What do you think?"  By now the posters were the talk of the town, some were torn down, and it was rumored the mayor's office didn't want any more posters to go up.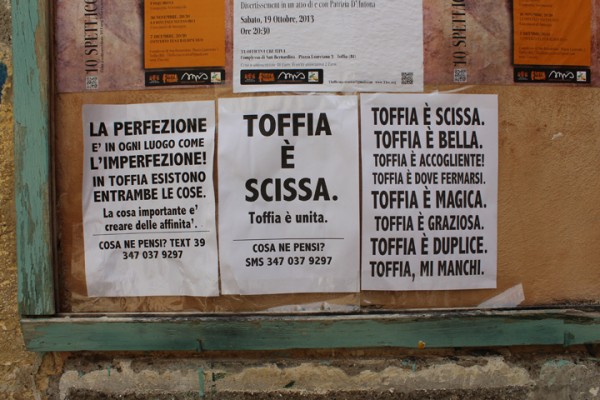 One woman said: "You've put your finger in a wound." She was, as were most people, quietly supportive. The consensus seemed to be that this "outsider" was saying what no one else would say, that only an 'outsider' would say.  In fact, all of the words, phrases, quotes came from people living in the village. Clearly, the work was going to be provocative, but what was unexpected was how easy it would be to provoke.  Meanwhile, the Association was being put under pressure.  It has taken years of hard work for the group to set up and operate a cultural programme on a tiny budget.  To their credit they engaged in nuanced discussions about how to proceed—essentially encouraging and supporting the project.  It was left to me to decide how far to push, knowing that if I pushed too hard, I could damage the very organization sponsoring me.
My methodology afforded me an observer's vantage point. At least six international artists a year stay in this village, and many of us do relational pieces.  Wanting to avoid directly approaching too many of the residents here was, in part, to avoid what a fellow artist described as treating the audience like a "vending machine" for "responses to art projects".  Locating so much experimentation in such a small place has its limitations.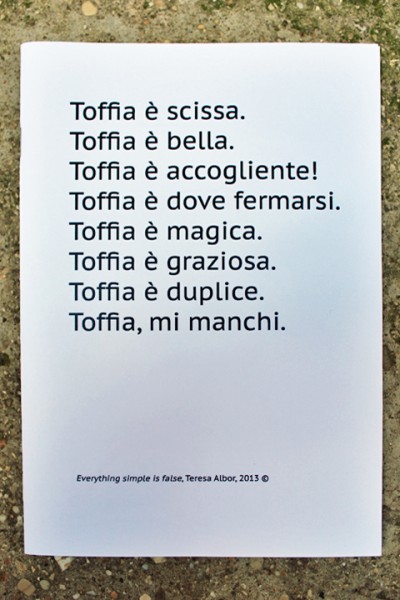 In the end, responses—including those that were flattering as well as those that were provocative—were collated into a book with black and white line drawing illustrations of the village, alluding to one's ability to layer their own perceptions over a neutral reality.  One hundred copies were given away for free on market day.  The following day, an event/open studio was held and the Association led discussions of the work.  To my surprise, the aspect of the poster campaign that was considered political was the phrase: "What do you think?" and several people at the event proposed continuing with more editions of a free periodical called: "What do you think?"  Whether this initiative takes off or not, at least the possibility of taking action, always there, sometimes acted upon, was considered.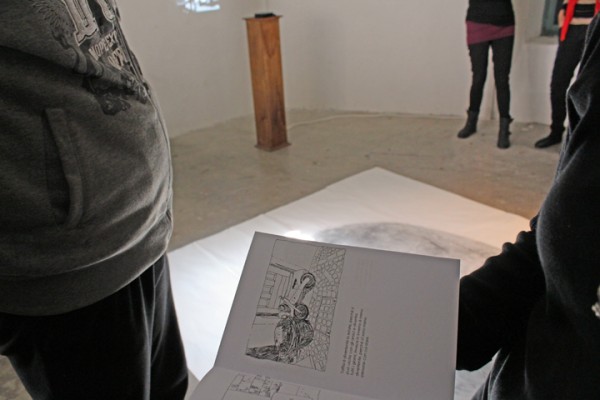 As an artist assessing my own work, the strength of this project was the attempt to engage vs. entertain an audience and an openness to many different outcomes.  It would not have been possible to achieve this if the work had as its intention an overt usefulness.  And whilst flawed, and imperfect, too short, too simplistic, this project is certainly one that was worth doing and from which more, and better projects will emerge.
In a critical Robinsonian[1] sense of utility or usefulness – that utility is a circular concept in that an entity's utility is what makes it desirable, whilst the fact that individuals desire something shows that it has utility—art could be considered both useless and useful, in a world where we accept that art provides a deeper quality of life, even strongly desire art to be part of our lives.  However, as artists, by accepting that what we make or do does not necessarily align itself with conventional definitions of usefulness we are enabled to move even further away from the trap of "production" within a capitalist social economy.  This represents real freedom (and a good starting point for another essay).
Teresa Albor is a multidisciplinary artist currently based in London and interested in site specific projects and working with/within communities. Current investigations revolve around what art is, who it is for, how and where it is made, and where it is shown. A Midwesterner, with an MFA from the University of Arts London and an undergraduate degree from the University of Wisconsin, she recently spent three years in Chicago. 
---
[1] Joan Robinson, 1962. Economic Philosophy. Harmondsworth, Middlesex, UK: Penguin Books Ltd.  "Utility is the quality in commodities that makes individuals want to buy them, and the fact that individuals want to buy commodities shows that they have utility".  I like the fact that Amartya Sen described her as "totally brilliant but vigorously intolerant" and another of her students, Joseph Stiglitz, described his relationship with her as "tumultuous".
Three days ago–on January 24th, 2014–Vine turned a year old. It's not really momentous, except it was made out to be by your standard content-spammy blogs, posting year and monthly compilations in response. You won't believe this Vine compilation—check out the best Vines of September—etc etc. I found myself in a late night internet spiral, absorbed by the continual sluice of 7-second slices of so many jokes, snippets, lives.
I bring up Vine because, even though it took a while to take hold, once it did, it was followed by the usual pop articles about how it brought the power of video to the people. A summarized talking point: while YouTube democratized video distribution, Vine democratized video creation, with its ubiquity only limited to the ubiquity of compatible smartphones.
I think that point about democratization is an interesting one, and I think it's an interesting issue to solve with regards to video games, since they exist already in a realm that requires technological knowledge as a barrier to entry. It's harder to make games than it is to make film/poems/art, at least before getting into discussions about quality. (Obviously a child with a smartphone won't instantly make Citizen Kane, nor will a child with paints and a canvas instantly make Woman III.)
Tools do exist. I've been playing around with GameMaker: Studio, the latest iteration of software that's been kicking around since 1999. Another is RPG Maker, which dates back even farther to 1988. Both of these are intensely powerful tools, and while the latter is designed to create a very specific type of game—your classic Final Fantasy, for instance—both have been expanded and broken, used to create widely popular indie titles such as Gunpoint and Spelunky (in the case of GameMaker) and To the Moon (RPG Maker).
But problematically, both of these programs feature that same barrier to entry, which is the learning and use of a digital software, and the languages or methods contained within. While this knowledge may be akin to technical proficiency as a painter, writer, filmmaker, or musician, these other arts feature basic tools that can be picked up and used easily, albeit in a rudimentary fashion. There is, essentially, no good equivalency in these programs in the same way there is of strumming a guitar, or snapping a quick video; no scrabbling words on paper or washing a quick color across the surface of a canvas. Before experimentation, it feels, there must be mastery, even if it is a small amount to produce small things.
Which is why, in the past year, I've been particularly excited to experiment with a new program: Twine. Boasted as an "open-source tool for telling interactive, nonlinear stories," Twine doesn't create "games" in the classic sense: there will be no Marios, no Street Fighters. Twine instead is a tool for the propagation of interactive fiction, which is often compared to "Choose Your Own Adventure" books.
The comparison isn't exactly apt, but it is a useful one, especially because those books are a pretty interesting use of their medium. But while those books might present several paths of a somewhat linear story—there may be branches, but they usually either end in death or a "good" ending—Twine is somewhat more concerned with the exploration of text and image through clickable links, and not so much concerned with a strict narrative, but something that is both read by and invites the reader to interact. A paragraph could have choice nouns as links, ready to click for explanation. This could then lead to others, and so on, creating a looping, branching, recursive textual landscape.
It might be more useful to think of Twine as a creator of websites, because that's exactly what it does: upon completion, Twine exports to HTML, even though creation requires no code. (Code—such as CSS and JavaScript—can however enhance Interactive Fiction stories created with the software.) But mostly, Twine invites a person as a storyteller to create the links between passages, create easy to organize maps and then publish or swap them in a straightforward manner.
But perhaps what's most exciting is all of the things people are doing with Twine. The Hairpin recently published an interview with one of my favorite authors, who hosts a wealth of games over on her personal site, with titles such as CRY$TAL WARRIOR KE$HA. And in the title image of this post (from High End Customizable Sauna Experience), the player chooses what kind of futuristic creature they are, what color their eyes are, how they break into a cupcake factory, and eventually, the details of their sauna. Over in a different area of the web, Travis Megill used the program to create an incredibly touching, heartbreaking Memorial for his brother, something much more serious and personal–but in the context of Twine, obviously meant to be shared.
And in July of last year, Cara Ellison published a letter from Dan Waber, a poet, on Rock, Paper, Shotgun. Dan had decided that Twine would be the perfect place to create a sprawling, novel-length, poetic vision. The result was a kiss, which spans a staggering 1,001 pages, and in the letter, Dan talks the differences between readers who approached it as poetry vs. a game, and how far they got into the monumentally intimidating work.
It's an intersection that I've been interested in for quite some time now: that of literature and video games. I feel as though each year, the industry and creators get closer and closer to realizing that marriage, and tools like Twine—or Inform, another IF creator—help it along the way. It's these tools that kind of shrug aside at arguments for or against video games as art, and keep enabling creators to experiment, expand, and produce.
Because sometimes I can't help but stay awake at night, nearly unconscious and absorbing Vines. They're so short, so easy, and they show off the vast creativity of a vaster expanse of people, of culture. While Twine might not be the key to getting the masses to create the next Tomb Raider or GTA–and I'm not sure any of us want that– they're a step towards pushing the line on gaming as a whole, through the wild world of  interactive fiction. It's an exciting tool, and an exciting genre, and as something that can appeal to both gamers, readers, and writers alike, it makes the future all the more an exciting place.
1. Dialogues on the New Plastic at Firecat Projects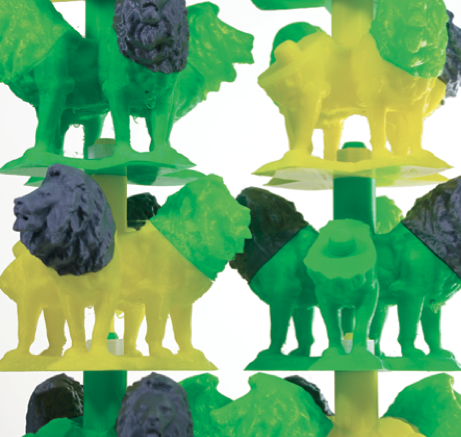 Work by Tom Burtonwood and Holly Holmes
Firecat Projects is located at 2124 N. Damen Ave. Reception Friday, 7-10pm.
2. Plural Wife Project at  Julius Caesar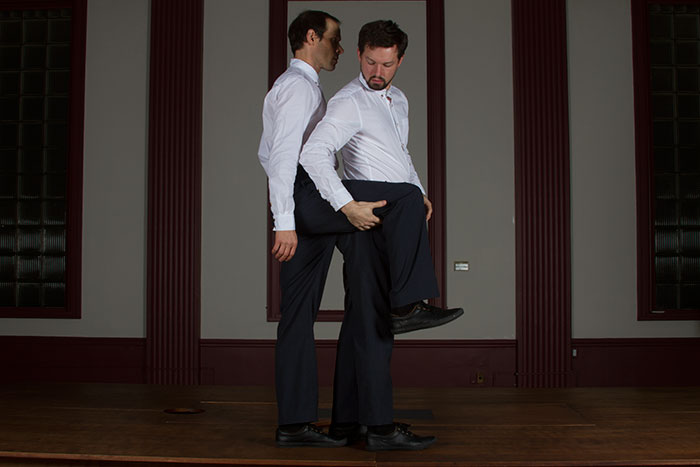 Work by Angela Ellsworth
Julius Caesar is located at 3311 W. Carroll Ave. Reception Sunday, 2-5pm.
3. Eternal 2014 at The Storefront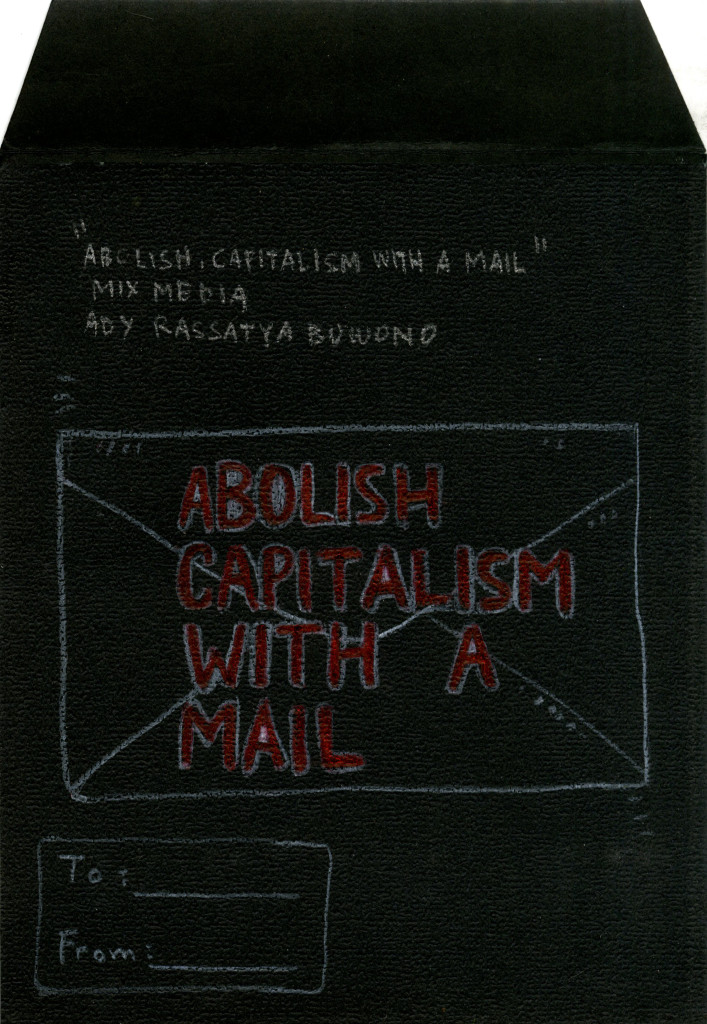 Work by Philip von Zweck
The Storefront is located at 2606 N. California. Reception Friday 5-9pm.
4. Phantom Limb at devening projects + editions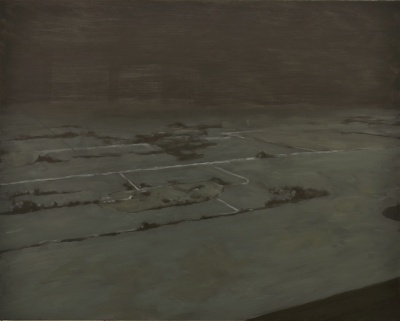 Work by Craig Yu
devening projects + editions is located at 3039 W. Carroll St. Reception Sunday 4-7pm.
5. Dial Prince at Roots and Culture

Work by Matt Mancini, Mike Rubin, and Dom Smith
Roots and Culture is located at 1034 N. Milwaukee Ave. Reception Friday, 6-9pm.
Just over 6 months ago, after 8 years of being a practicing contemporary artist, I graduated with my MFA. Though I knew my post graduation time would be full of unexpected ups and downs, and the struggle would be trying, I still had little idea of what it be like. Here I am with my degree, job hunting, making work and participating in the arts community like I knew I would, but there were a lot of things I was unprepared for. One of those things is just how shocking, depressing, uplifting, relieving, trying, exciting, lost, hopeful, and full of opportunity it would all feel. I know I'm doing well and trying as hard as I can, but it's still hard to keep afloat.
So I think what I'm writing about is something that is not openly talked about. How when grad school is over, even though you get a lot out of the experience, somehow you're also hitting the reset button and starting the climb all over gain. It's a love/hate experience. I was even hesitant to write about it because maybe if I admitted it hasn't been that great it will reflect poorly on me. But I was also lucky to have mentors to talk to who know there are many like me, struggling to get by in a depressed economy where the rules just aren't the same as they used to be. It seems like every job is something I am not experience enough for, or too experienced for, Its like being stuck on a bridge in a traffic jam. I'm going to a place I can't get to, leaving a place I can't go back to and the bridge is packed with cars all going the same way.
Many in our modern era look at the pursuit of art practices as selfish, and worthless endeavors. If you went through college as an art major, you've already had to face it over and over. The same friends and family that encouraged you to be creative, expressive and a follower of the obscure thing called "your dreams," then cringe when you tell them you are an art major. You are told that you better make a back up plan, and you'll never make a living as an artist. Yet I can't help but wonder, perhaps if we felt more supportive of the arts there would be more support there. The student studying to be an entrepreneur is often told what a brave contributor they are while the artist students are often told what a mistake they are making. To get through it, no matter who you are, you had to face discouragement from friends, family, teachers, councilors, bosses, the government, and in general the world is just not invested in you. Yet despite continuous discouragement for this hugely impactful and important cultural force we call art, you became an artist.
Part of the reason this post-school transition becomes such a struggle is the ever-present stigma of a successful artist. What exactly is the benchmark for being successful as an artist? Others often remind me that the probability of becoming a famous artist is very low. I respond by saying I never want to be a famous artist; I want to be renowned in the art world for what I do in a way where my practice is accepted but not famous. On some level my disinterest in fame has to do with a paradox that affects an artists once they rise to a certain level of fame.
Once in my undergrad while taking an honors art class with Haim Steinbach we were critiquing work and he said we needed to keep experimenting and not get stuck in one way of making. He explained that we were lucky, because he was now what he called a "dead artist" and we were not. As he was a famous and active artist, at first this first seemed like an impossible thing to say. He explained that once your artwork is found, the public/art market begins to push you towards remaking that one piece you became famous for. That even when you want to explore different avenues, it's very difficult as a famous artist to get shows, funding or acceptance if you aren't in some way reproducing the work you have become known for. And this is the moment, he explained, when you become a "dead artist". By achieving the fame his work became constrained to it's own commodification, killing his practice and in turn his art.
So what do we do when trying to forge our own way and build our careers after school? There are answers out there if you keep talking about it, and I am thankful for those out there who will discuss this openly. Understanding it takes time. You really are beginning again, but know that you are better off than where you began before. Plant seeds everywhere. You never know what is going to sprout and where it will lead. Say yes to everything you can, as you never know where it will go. Keep yourself humble, you're not too good for any job. Keep yourself proud, no job you take is a shame to have as long as you are keeping your practice up. Keep moving forward every day. Make plans, improvements and goals. Know you are not alone and you are doing the right thing. And how do you measure your success? I've got to say when I take everything into account, knowing of course that success is a very personal reflection, I do think there is a clear way to know if you are a successful artist. That after all the pressure, aversions, and struggles you still keep making art. No matter how your practice changes, or where you are, or what job you have, or how stable you are financially, or wherever your life may lead: being a successful artist has nothing to do with that, but rather with you staying an artist. The continuation and advancement of your artwork and practice itself is the mark of a truly successful artist.
Special thanks for thier support and inspriation: Charles Rice, Mark Jeffery, Bradley Litwin and Haim Steinbach
In keeping with my interests and research in phenomenology and embodiment, this article addresses four disparate works that are currently on view in Atlanta. Drawn from four separate shows — Coloring and In Translation at the Atlanta Contemporary Art Center (ACAC), Live Amateurs at MINT Gallery, and Gyun Hur – A System of Interiority at Get This! Gallery — these installations address and provoke bodily experience. Unlike the other works in these shows, other than possibly Anne Lindberg's at ACAC, these works invite the viewer to inhabit the space they create. Each of these installation-based and -esque works instantiate a world within the particular gallery space. Broadly, these four pieces can be grouped into two categories: color fields/dimensions and bodily encounters. Rutherford Chang's We Buy White Albums at ACAC and Gyun Hur's A System of Interiority at Get This! both open to the viewer an experience of color. Jonathan Bouknight's Two Dancers; One Carries the Weight of the Other at ACAC and Maggie Ginestra's Angel of the Interior Heaven at MINT create moments of encounters with the human form, its materiality, and that of our own.
Traces of Color
In our everyday existence, our perception of color does not correspond to a geometrical color wheel. We do not necessarily examine the red of a fire truck when we see it wheeling towards us in our rear view mirror; rather, the red speaks to us, telling us to pull over, signaling to us that there is a fire, a situation, somewhere that needs to be tended to. In this confrontation with color, the pure red that exists as a particular wavelength does not concern us. The object, the red firetruck, exists as a phenomenon in our everyday being. Both Rutherford Chang's and Gyun Hur's installations create situations where objects are allowed to rest in their object-ness and our perception of their colors in their particularity are brought forth.
In the case of Rutherford Chang's installation We Buy White Albums, included in the show Coloring at the Atlanta Contemporary Art Center, the color white, which, depending on which theory of color and perception you choose, may not  be a color at all. Chang, in his use of a white object, exemplifies the ways in which bodies and objects collide, rub off on each other, imprint themselves upon the other. If white here is considered the gathering of all light on the spectrum, we can push the metaphorics of accumulation and negation; white as a manifestation of maybe both of these. By a process of collecting first-presses of the Beatles' White Album, Chang presents us with cultural signifiers that have visibly and explicitly been shaped and affected by bodies. Though each of these vinyl covers is white and was released in 1968, the installation presents the viewer with a range of color, wear-and-tear. Some of the album covers have drawings on them. Some have stains and spills. Some have an exaggerated impression of the vinyl disc lying inside; years of pressure worn into the album sleeve. The wall installation, though not touchable, allows the arranged albums to resonate with touch; the fingertips "feel" the cover without touching it; the fingertips can sense those who have touched the album before. Apart from the wall are album bins that the viewer can sift through, allowing her to touch these objects with her own hands, connecting to the hands that have touched this very object before. The signs of history and others' beings are traced, etched, scuffed, buffed, and impressed into these seemingly identical and mass-produced commodities. Accompanying the installation is an audio piece that is a layering of 100 copies of the songs from the White Album on top of each other, which illuminates the subtle differences between each of the albums; the "various scratches, dust, and differences in the pressing of the records." [1] Even though these commodities are machine-made, the audio points to the object's own materiality and the ways in which the body's handling of them further affects their material conditions. In a way, Chang's piece illuminates the ways in which, as Merleau-Ponty states, "each object … is the mirror of all others." [2]
At Get This! Gallery, Gyun Hur's new installation work A System of Interiority creates a constantly changing experience of color for the viewer through its use of multiple constructed layers. Built in an L-shape against two walls of the gallery, the work consists of a structure made of glass panes resting on columns of bricks with mirror panels connecting the glass to the cement floor. On top of the glass panels are three piles of hand-shredded silk flowers and powders in magenta, yellow, and orange. Underneath the glass panes, on the cement floor, is a ground of brown/black dirt and another material that sparkles. Above, a lighting system in three parts: a two-sided color-changing track, a standard can light, and a panel holding a grid of naked lightbulbs. This installation does not give itself easily to any vantage point; it requires exploration. Sitting on the ground at the vertex, the point where the two large glass panes converge, I witness the piles multiply in the mirrors against the back walls and those on the ground partially covered in dirt. Peering under the panes, into the dirt directly, a miniature landscape opens up that gives the illusion of a highway underpass; the stacked bricks transformed into concrete columns. The earthy brown contrasts with the black sparkles that reflect the lights above. The magenta, yellow, and orange piles, radiate color on top of the glass while the mirrors underneath them reflect other, more muted colors. The ways that the surfaces of glass, mirrors, piles of powders, and dirt reflect each other and the viewer, opening a field of tranparently-opaque relations, which according to Merleau-Ponty is a certain translucence: "The fully realized object is translucent." [3] We delve into it in our perception of it, but only to a certain extent; not all of the object is perceptible at once; it hides something within itself.
Constructed Bodily Encounters
In our everyday experience, when we see bodies, we recognize them as human bodies like that of our own. However, Descartes (in)famously states in his Meditations of First Philosophy from 1641 that those bodies wearing hats and coats he views from his window could in fact not be human bodies at all: "But what do I see aside from hats and clothes, which could conceal automata?" [4] In art works that make use of the human body, particularly that of the living, breathing, fleshy human body, the problem becomes how to regard these bodies. Since they are part of a work of art, what is their status as objects of my gaze? Who are these people I am looking at? Is it ethical for me to gaze upon their forms? How should I contemplate them?
Jonathan Bouknight's installation, included in the show In Translation, also at the Atlanta Contemporary Art Center, consisting of a video monitor on one wall and five 7.5 ft tall drawings on the opposite wall, is a manifestation of the problematic experience of watching moving bodies and then viewing a seemingly static representation of them. The piece, part of Bouknight's Gaze Series, the work's process creates multiple possibilities of embodiment. The video depicts two dancers; a man and a woman, wearing grey – the woman in a grey top and shorts, the man in only grey shorts, bare-chested. The angle of the video, at first disorienting, allows the viewer to penetrate the space between these two bodies that are at times intermingled, at times only touching. The layers of drawings on 7.5 ft tall pieces of butcher paper gaze at this video. Each day of the exhibition, Bouknight works in the installation space and draws the video. In order to see the video, Bouknight has to turn his back to the drawings, thus making them blind contour. The drawings, made using black acrylic paint, have a movement all of their own. When focusing on the drawings, the audience is not able to see the video, and vice versa. This limited perception, intentionally created by the artist, allows the viewer to see each aspect of the work on its own – the drawings are not merely illustrations of the video. They are a layered exercise in line and movement. The viewer can lift one drawing to reveal more layers of drawings underneath. Each layer a manifestation of a particular viewing experience that is translated onto paper. Both these aspects of the work produce certain corporeal consciousness and affectivity. The layers of drawings bring about a similar weightiness that is felt when attending to the video of the two dancers; a play of movement, shifting arrangements, and physics enter into my own bones, muscles, and sinews.
At MINT Gallery, within the jam-packed show Live Amateurs, lives Maggie Ginestra's performance and installation Angel of the Interior Heaven #s 1 – 4. A card table with four folding chairs surrounding it is in a back corner of the gallery. On the table is a plate of nibbled on cookies, cards, and hand-felted scarves. Now, these chairs are empty. They were complete with sitters at the opening on January 11, 2014. They will remain empty until the closing of Live Amateurs on February 7, 2014. During the first performance, the sitters, naked save the hand-felted scarves, conversed with each other over cards, cookies, and wine. Other than trips to the bathroom, these nudes remained inside a privately public space; audience members were onlookers except when sneaking a cookie. These bodies, so exposed to the viewer, yet also so distant, provoked otherworldly and mystical imagery. They might have been those gods sitting atop Mount Olympus watching the mortals below. However, these gods were not concerned with we mortals; they seemed indifferent to our presence. These performers, on display for us, elicited somatic responses. The viewer was faced with the decision to gaze — perhaps only a sidelong glance, a glance perhaps engendered in our gender. It was not necessarily the initial confrontation with the naked human form that created a moment of discomfort; something else in this arrangement blocked my gaze. Perhaps something related to the poetry Ginestra provides with the performance/installation: "For the angels of the more interior heaven are able to speak with men by means of spirits of the interior heaven, thus this is effected mediately." (Emanuel Swedenborg, from The Spiritual Diary (1747). The terms "interior" and "mediately" being most important here. The gallery during an opening is usually an openly voyeuristic place: we gaze at the art on display and the other patrons that for the night share our space. But in this case, it was uncertain what my role here was: mere onlooker, voyeur, participant; there is an unease provoked by this ambiguity. Do these beings want me to interact with them? Am I supposed to serve as a sort of mediary between their internal space and their external surroundings? Or, do they want me just to leave them be? This is the moment of decision that I have to grapple with, which demands me to negotiate my bodily arrangement and positionality.
Return to Our Perceiving Flesh
Perceiving artwork is a bodily experience; the viewer is always perceiving the work from somewhere in some body, in some particular embodiment. This is not only true for installation work that more or less explicitly invites the viewer's body into the scene, but also for paintings, digital work, and etc. In Heidegger's essay "Origin of the Work of Art," he describes a painting of peasant shoes made by Van Gogh as the creation of a particular world that we gain access to; we can imagine the possibilities of these shoes and the way they become equipment for the person wearing them. [5] I'm interested in how works are able to create new worlds for us to inhabit, on the micro scale — Chang quite literally creates the space of a record store in the gallery that we can peruse, though we always find the "same" record with every turn, and also on a macro scale — Ginestra's "angels" trace out an almost ethereal world that we cautiously navigate. These installations make us hyperaware that in our viewing of them, we have to negotiate the space the works carve out and the other viewers' bodies that are also present. In doing so, we are forced to return to our contoured, fleshy, perceiving bodies.
Both In Translation and Coloring are on view at the Atlanta Contemporary Art Center until March 8, 2014.
Live Amateurs is on view at MINT Gallery until the closing reception on February 7, 2014. Maggie Ginestra will stage another instantiation of Angel of the Interior Heaven during the closing reception from 7-11pm.
Gyun Hur's A System of Interiority is on view at Get This! Gallery until March 1, 2014. The gallery will stay open until 7pm on Wednesdays in order to experience the light change to night in the installation.
Notes
[1] Rutherford Chang's statement for Coloring.
[2] Maurice Merleau-Ponty, Phenomenology of Perception, trans. Donald A. Landes (London and New York: Routledge, 2012), 71.
[3] Ibid.
[4] René Descartes, "Meditations on First Philosophy" [1641], trans. Donald Cress, in Philosophical Essays and Correspondence, ed. Roger Ariew (Indianapolis and Cambridge: Hackett, 2000), 112.
[5] Martin Heidegger, "The Origin of the Work of Art," in Basic Writings, ed. David Farrell Krell (New York: Harper, 1993).