Titling this post with a Velvet Underground quote, you might think I was going to talk about Lou Reed and his recent passing, but I'm not. That very worthy topic has been well covered by many others. Actually, it just seemed like a fitting quote, because I want to talk about costumes.
Of course Halloween has just come and gone, and that is the first thing most people think of when they hear the word "costume." Costume, though, plays an important role in many aspects of life, including art. The word costume can be used to refer to any article of clothing or manner of dress. Usually, though, it implies something outside of the everyday. Depictions of historical costume is an important aspect of art history, whether it is the significance of the color of the Virgin Mary's dress in an icon, the meaning of the steel gorget in a Rembrandt portrait (e.g. the one hanging in the Art Institute), or the absolutely pippin' fur collar in Albrecht Durer's later self portrait (as well as that prison striped number with the lace on sleeves in his earlier one).
In some contemporary art, though, costume takes center stage. Matthew Barney's Cremaster films feature ornate and elaborate costume and makeup effects throughout. In some cases these merely reinforce characters, such as Richard Serra in his workmanlike coveralls, or the opera singer in her baroque gown. In other cases, the costume creates the character, particularly when prosthetics and makeup effects are involved. Specific examples include the woman with the glass leg, who is then transformed into an anthropomorphic cheetah, and Barney as faun or satyr. Makeup and costume also hit at the heart of Barney's subject matter with numerous characters featuring prosthetically applied, bizarre genitalia. Their rubbery flesh evokes the rubber crotch demanded by censors for Linnea Quigley in her role as the punker chick Trash, dancing nude on a grave in Return of the Living Dead.
Some artists create costumes which transcend the body inside them to become wearable sculptures. The most obvious example is of course Nick Cave, whose "soundsuits" are frequently exhibited as static display objects. It could be argued that they reach their full potential only when inhabited, for massive group performances in which their sound making properties are harnessed, but most of us encounter them hung on armatures, evoking Bruce Wayne's armor collection from Tim Burton's Batman. They remind me in particular of the one that Alexander Knox (Robert Wuhl) called "King of the Wicker People."
We all make decisions about our appearance on a daily basis. Our motives may include vanity, status, the desire to attract sexual partners, or an appreciation of fashion as an aesthetic experience. I'm known to those who don't know me personally as "the guy in the kilt," and while it started as a personal decision to wear something I thought looked cool, it has certainly helped to make my appearance more memorable to others as well. Incidentally, since moving to Flagstaff, I've been rocking the kilt 24/7. I mean, I take it off when I sleep, but it has been over three months since I've put on a pair of pants.
Some others in Chicago's art scene have distinctive aspects to their appearance. My wife Stephanie Burke's asymmetrical hairstyle (which I do for her) is one example. Anna Trier always wears two different earrings. Jenny Kendler was just voted Chicago's best-dressed artist, a title I've attributed to her for years. Wesley Kimler has his bright red suit, invariably paired with paint spattered shoes.
Many others dress more or less like everybody else. I was once at an opening at Pentagon, and was surrounded by a half dozen artist friends of mine, each and every one of whom was wearing a flannel and blue jeans. They prefer to reserve their creativity for their artwork, apparently. Even if one doesn't put much thought into one's appearance on a daily basis, Halloween is an opportunity to reflect on the role of costume as an alternative creative outlet, at least once a year.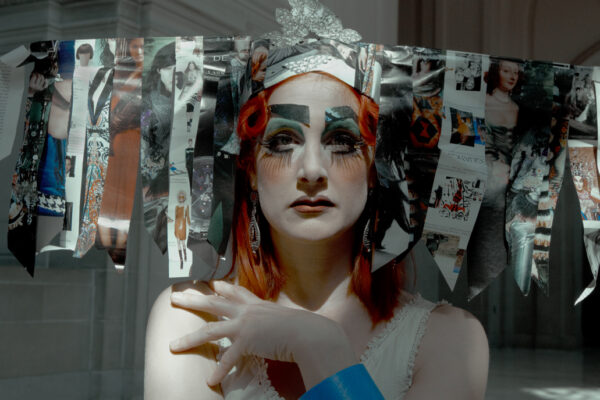 This week's podcast features Brian and Matt Sussman talk with Monique Jenkinson, whose work draws from dance, theater, performance art and drag. Hot topics include: staging a guerilla fashion show in a museum, the subversive power of Disney princesses and how performers are like archives. Plus, more divas than the Daytime Emmys!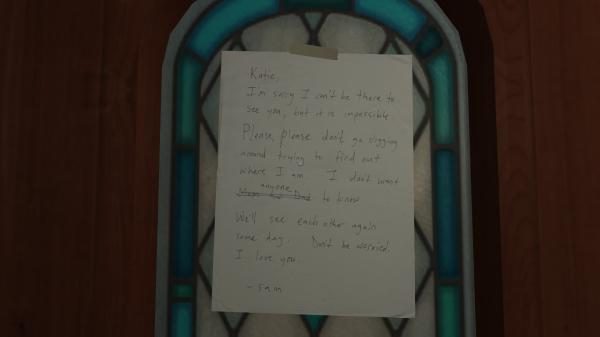 Blog life began this week with a post from Paul King about narrative techniques in video games — particularly Half-Life and Gone Home. King explores the way game players develop a relationship their gamesake protagonists as they negotiate the landscape defined by developers:
… as the player gains control and the ability to define the narrative through the interactivity of the medium, the developer appears to exert less control. And when the developer wields less control, they fade from the experience of the game, allowing it to stand on its own. While the relationship between the player and the developer is an interesting one (and well worth exploring at another time), they happen to be at direct odds with either's direct relationship to the game and the protagonist. In a sense, the developer must be able to release full control of their creation, their child, to the player, and allow them to determine the protagonist's existence and relation to the game as a whole.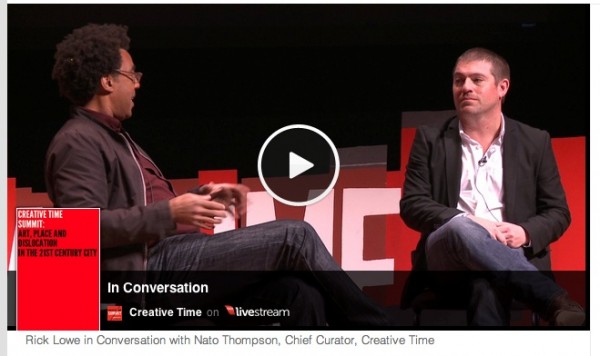 After the Creative Time Summit, Abby Satinsky dives into a question posed by Project Row House's Rick Lowe:
"Is Social Practice Gentrifying Community Arts?": This question posed by Rick Lowe of Project Row Houses in conversation with Nato Thompson at this years Creative Time Summit, Art, Place & Dislocation in the 21st Century, was a crystallizing moment in a series of gatherings and convening I've been part of the last few months. Addressing "gentrification," the thematic buzz word of this year's Creative Time convening, Lowe said that to really talk through the issue of gentrification, we must also address our issues with race. As he put it, communities of color are talking about race all the time as part of inescapable component of everyday experience, whereas conversations with white people results in a sort of "shadowboxing" in which one dances around the issue without addressing it head-on. To illustrate, he brought up the media coverage around the Trayvon Martin/George Zimmerman case in which Juror B37 said on Anderson Cooper that the case had nothing at all to do with race, a sentiment echoed by many commentators in our mainstream media outlets. This in stark contrast to the conversations he was having (as many were) where race was the central issue in how that case was tried and decided and which had vast implications for communities of color.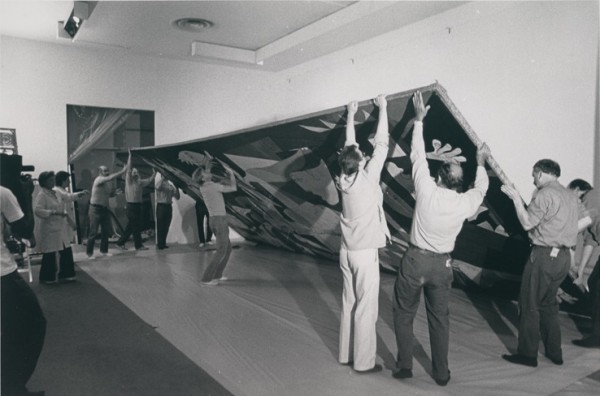 Ever wonder how art gets from one place to another? From the basement to an exhibition hall? From one state to the next? Britton Bertrand wrote about his tumblr page, INSTALLATOR:
My own Tumblr, Installator, is a curated (for lack of a better term) blog of other people's content.    Installator (wrapit-tapeit-walkit-placeit) is essentially a compendium of art in a state of movement – being installed, de-installed, moved, crated, knocked down, hung, lifted, cleaned, screwed together, and on and on.  It's about art as an object, but decidedly not the object that most people understand it to be.  Not precious, or in some cases priceless, well-lit aesthetic nuggets that just seems to appear on walls, or pedestals, in fields, on buildings and above couches.  These are images of artworks that are not static.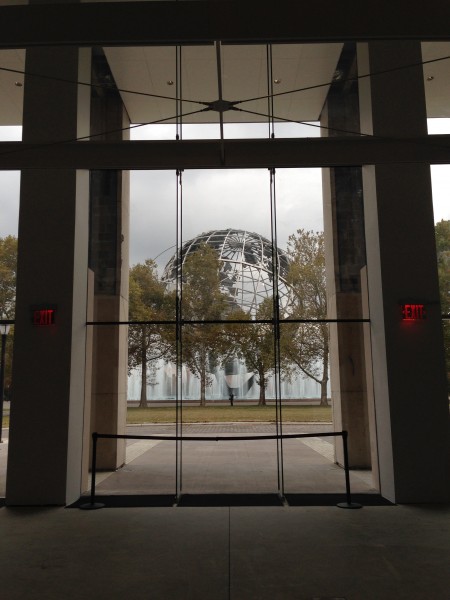 On November 9th the Queens Museum (formerly the Queens Art Museum) will reopen its doors. Juliana Driever discusses the work on display:
The inaugural season at the QM includes solo exhibitions by Bread and Puppet Theater Founder, Peter Schumann, Pedro Reyes and Jeff Chien-Hsing Liao, as well as the sixth installment of the Queens International. New installations of the permanent collection galleries impress – including, of course the panorama of New York City, easily one of the museum's greatest assets.
Thea Liberty Nichols wrote about Chicago artist Judith Brotman, reflecting on the artist's new body of work and how it emerged from past projects:
For the exhibition "New Word," Brotman used the Jewish Kabbalistic prompt of finding a word to follow for the rest of your life as an impetuous to generate 1000 new words, including some of the following examples:

Brotman relinquished some control over the piece's manifestation by "not touching the work," tasking the organizer of the exhibition to fabricate the piece by inscribing the words on the wall for her. Although many of the words are humorous sounding, and the project on the whole involves a certain amount of playfulness, it forces a certain obligation and responsibility on the viewer as well.
Kevin Blake interviewed Josh Reames, about his approach to painting. discussing — among other things — the canon and abstraction. At one point Reames reflects:
Maybe I'm wrong, but it seems like the need for iconoclasm is outdated. I think the idea of superseding or escaping abstraction comes from some need for a linear narrative of "this became that, then that became something else" which I think has been a legit way of understanding a progression of artists, at least for the past few hundred years. But now I think it's a little different; sampling, re-sampling, homage, and straight plagiarism are all viable forms of historical awareness in art. The drippy brushstroke has historically been an abstract tool, meant to express the presence of the artist – a remnant of the physical self. But over time, that becomes a trope, a symbol separated from it's original context. I think this is liberating in a way. It's sort of like Tarantino using the tropes of old kung-fu films like Zatoichi and Lady Snowblood; he takes an outdated thing and makes it fresh. In that sense, Robert Motherwell or Franz Kline didn't have the internet, so I have a fresh set of tools to play with.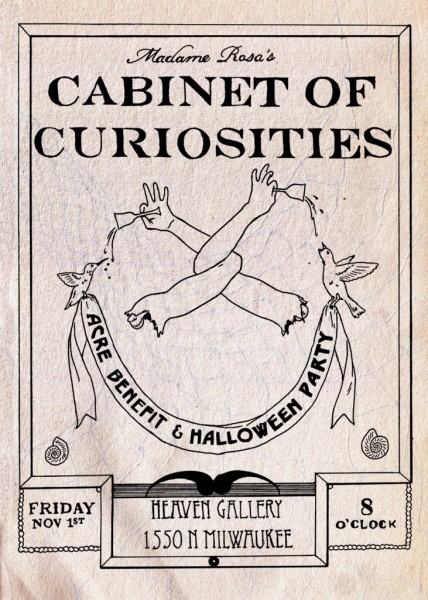 ACRE had a benefit costume party this weekend (perhaps we'll get some highlights in tomorrow's What's the T?)?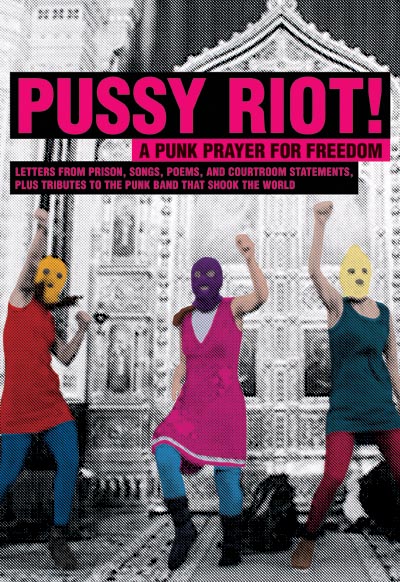 Terri Griffith posted a review of Pussy Riot's latest book, PUSSY RIOT!: A Punk Prayer for Freedom :
Pussy Riot is just what we need right now. This little book from The Feminist Press is a compelling time capsule told exclusively from the perspective of the women themselves, and their artist supporters. I'm sure the future will provide us with an academic anthology retrospectively detailing the cultural, political, and activist implications of Pussy Riot. Thankfully, this is not that book.

& last, but not least: a list of Endless opportunities from yours truly.

1. International Performance festival, Rapid Pulse, is now accepting proposals until November 15th.
DEFIBRILLATOR PERFORMANCE ART GALLERY is now accepting proposals for our third annual RAPID PULSE INTERNATIONAL PERFORMANCE ART FESTIVAL (RP14) to be held JUNE 5-15, 2014. RAPID PULSE aims to represent a wide range of styles and forms of performance art. Contextualizing performance within visual art, RAPID PULSE embraces artists who look to the body, objects, space, and time for inspiration, research, and practice. We are committed to invigorating CHICAGO by bringing to the city artists of exceptional calibre from around the world while also supporting local artists. Dynamic programming, decidedly fearless and unique, aims to provoke thought and stimulate discourse surrounding performance art. more info here.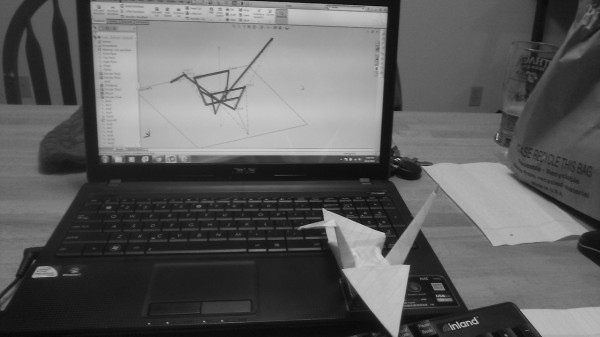 2. BOULEVART Call for Submissions: Outdoor Installation, Performance, Sculpture
BOULEVART presents art installations and community-based projects in a large front yard along Chicago's historic Logan Boulevard.  The outdoor space is located at 2723 W. Logan Boulevard and measures 48 x 60 feet.  Water, electricity are available and opening reception is provided. Project affords a $100 honorarium. Send an e-mail with your name, address, phone, project description, images (optional) to boulevart@gmail.com. Check out Boulevart's tumblr here.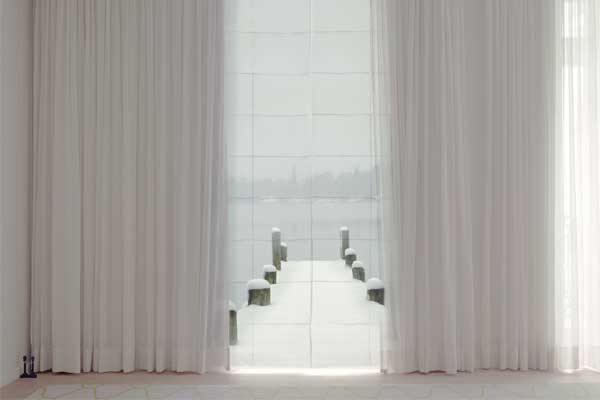 3. Corinthia London Artist in Residence 2013-2014 is inviting filmmakers to respond to an application form (below) by December 13th 2013.
This is the third year of Corinthia London's Artist in Residence programme, which each year sees an artist from a different discipline (art, theatre, film, fashion, design, literature) chosen by a panel of judges and create work in response to a brief set by Corinthia London. The application forms will be reviewed by the judges by the end of January with the winner awarded a residency at Corinthia London for approximately one month, between February and April 2013 (depending on the applicant's availability), with £15,000 to make a short film based about The Power of Sleep. During the residency the winner will be tasked with making a film to be screened at Corinthia London early May 2014. Read the prompt, how to apply and more details here.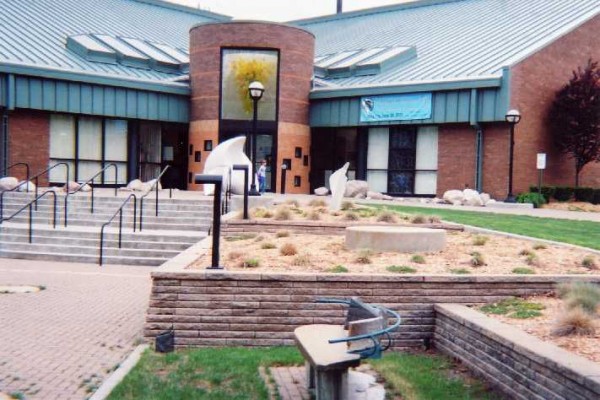 4. Propose your work for artlab and/or the KRASL Art Center (MI): Deadlines for review are November 15 and March 15. 
To have your artwork considered for display in the main galleries, please mail the following materials to the Krasl Art Center, attention Curator: Cover Letter, Artist Statement, Current Resume, 12-15 JPEG images. Critical reviews of your artwork may also be included but are not mandatory. // artlab is a venue for all artists who are pushing the boundaries of medium and form. / artlab is a gallery space dedicated to installation, time-based media, sound and light. / artlab is not afraid to showcase the fruit of visual experimentation; it does not require a 'finished product' or an 'established artist'. Go here for more details.
In the early pages of PUSSY RIOT!: A Punk Prayer for Freedom is a letter written from prison, by Masha, one of Pussy Riot's founding members. In this letter, she describes the women in the prison with her, hungry, cold, one woman who miscarried because a police officer raped her whi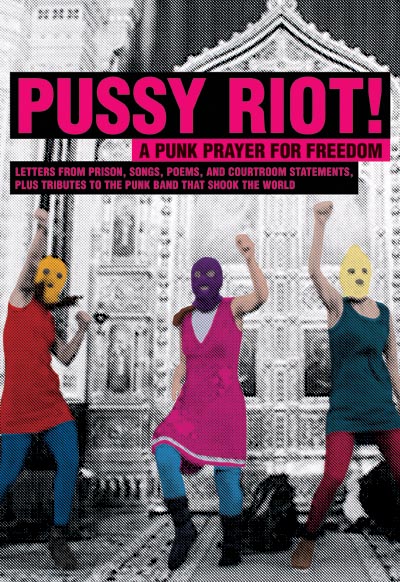 le she was in custody. Masha writes, "She's one of Pussy Riot too." What strikes me about this is not the violence, because this kind of violence happens to women in the United States as well, but that Masha feels a kinship with her and calls this woman one of her own, Pussy Riot. I think in this letter, she is saying that all women are Pussy Riot.
Pussy Riot is a five-woman feminist performance punk band from Russia, who on February 21, 2012, stole into a section of Moscow's Cathedral of Christ the Savior reserved for priests, where they performed their work "Virgin Mary, Put Putin Away." The account in Pussy Riot!: A Punk Prayer for Freedom, has the performance lasting forty seconds. For this, they were chased off, later arrested, brought to trial, and three of the members subsequently were convicted of "felony hooliganism motivated by religious hatred." For this forty-second performance, they received a two-year prison sentence. This event should frighten artists everywhere.
From the closing statement by defense attorney Violetta Volkova: "These women are recognized as political prisoners by international organizations such as Amnesty International, Memorial, and others. These women are not here now because they danced in church in the wrong clothes, in the wrong place, and prayed incorrectly, and made the sign of the cross the wrong way. They are here for their political beliefs. The words of the song, the words of the prayer that they performed—it is a political song, a political prayer addressed to the Blessed Virgin."
PUSSY RIOT!: A Punk Prayer for Freedom collects letters from prison, court transcripts, and lyrics. With all the media attention that Pussy Riot received, this book is the first time I have heard the story from the members of Pussy Riot themselves. This event was much more political, focused, and transgressive, than even the alternative media made it seem. The slim book ends with artists' "Tributes to Pussy Riot." There is a poem from Karen Finaly and another from Eileen Myles, a response from Le Tigre's JD Samson, and a surprisingly compelling essay by Bianca Jagger. But my favorite is a letter by Yoko Ono:
Dear Yetaterina Samutsevich [Katya],
   Thank you. You are right. You have won!
   You have won for all of us, the women of the world.
   The power of your every word is now growing in us.
   From here on, please take good care of yourself, as much as
you are allowed to.
   Each one of us is very much needed now.
   Let's cleanse ourselves for the next battle, and heal the
world with the power of truth.
   War Is Over! (If You Want It.)
   In sisterhood,
Pussy Riot is just what we need right now. This little book from The Feminist Press is a compelling time capsule told exclusively from the perspective of the women themselves, and their artist supporters. I'm sure the future will provide us with an academic anthology retrospectively detailing the cultural, political, and activist implications of Pussy Riot. Thankfully, this is not that book.
14.95 paperback
 a very  reasonable 2.99 digital
The Feminist Press, 2013, 144 pages

Join us if you dare for a Halloween scare…….
This Halloween, ACRE invites you to eat, drink and be scary at our annual benefit at Heaven Gallery. No mere mortal could resist this thrilling evening of drinking, dancing and mischief-making! Featuring devilish cocktails by Hornswaggler,Revolution brews and a black-light inspired menu from our very own kitchen witches, this will be a Halloween to remember. Bid on artist-made raffle items from our unique Cabinet of Curiosities (curated by ACRE, Allison Quinn Peters & Tricia Van Eck) or let your soul be possessed on the dance floor by Brian Kirkbride's special horror film-inspired DJ set and the ghouls from Chances Dances. Before the night is through, you'll be bewitched by burlesque dancer Red Rum,  frightened by the antics of the mystical Sanjula and mesmerized by palm reader Mister Vibe. Come dressed in your best costume and be ready to howl and party all night!
Purchase tickets in advance at: www.artful.ly/store/events/1792
SPECIAL THANKS TO OUR SPONSORS: