Expo Chicago 2016: Friday, September 23 at 12:30 pm in Booth 137
Talk with Phyllis Bramson and Toby Kamps: Why "bad behavior" and "inappropriateness" can be an artist's necessity in the studio
Phyllis Bramson's work is featured at the Artadia booth at Expo Chicago 2016. She was selected from a pool of Chicago-based Artadia awardees by Toby Kamps, Curator of Modern and Contemporary Art at the Menil Collection.
The Artadia booth tops off Bramson's recent run of Chicago area exhibitions. Since October 2015 she has had a pair of major solo shows, In Praise of Folly Retrospective, 1985-2015 at the Rockford Art Museum and Under the Pleasure Dome—A Survey at the Chicago Cultural Center; and signature works in Surrealism: The Conjured Life at the Museum of Contemporary Art and in a group show at the Shane Campbell Gallery. Bramson's next solo show opens in New York at Littlejohn Contemporary in October.
Lise McKean talks with Phyllis Bramson about what's in her sightlines.
LM: I have more ideas for art essays than lifetimes to write them. One idea is to write about the parallels between your work and that of Kerry James Marshall. These parallels came to mind over the summer when I made several visits to your show at the Cultural Center and to Kerry's at the MCA. And now the two of you bookend New City's pronouncement of Chicago's top 50 Artists' Artists for 2016. Besides the two of you making work that is unmistakably your own, both of you create works that might be called anti-dystopic. That's to say, while your works don't suggest anything like a squeaky clean utopia, they certainly don't evoke a grim and grisly dystopia. What do you make of this observation? Both about seeing parallels between you and Kerry and the anti-dystopic characterization?
PB: I use the term sunshine noire. It's both happy and attractive but at the same time there is a darker knowledge about things in the world, especially things I see today that I hadn't seen earlier in my lifetime. I often enjoyed looking at Chinese posters during the Mao period that showed smiling peasants and workers. They're like a Norman Rockwell version of Red China. They look as if all is good and happy. That's why the images are always smiling no matter what's happening. Sunshine noire gives the sense that somethings are good but somethings are not good.
My narrative is more an interior narrative and Kerry's is often more an exterior narrative.  He has called his imagery the use of mastery in terms of how it's made and I think his is a more charged visual presentation.
LM: I wasn't suggesting equivalences between your work and his. But rather thinking about parallels in the ways you both engage popular aesthetics and decorative art.
PB: I'm respectful to notions of kitsch. A lot of the artwork in my childhood home wobbled between high aesthetics and low aesthetics, including aspects of kitsch.
LM: I see in work by both you and Kerry—though after this we can stop the comparison if you like—there is much that is playful and witty. At the same time, the scope for seeing the seriousness in the work comes out the longer and more carefully you look at it.
PB: I see a lot of wit in Kerry's work too. For example, his paintings showing an artist with a paint-by-numbers canvas. Where I think Kerry and I have a tremendous amount in common is in composing and the use of abstraction and we're both colorists.
LM: What about the tension between the playfulness and seriousness? Does that relate to the colorful, cheerful appearance and the dark underbelly, the sunshine noire?
PB: Sometimes I wish I didn't have to use humor so much because that may affect how seriously people in the art world view my work. I'm as interested in beauty as I am in playfulness. It seems like what's operating in my works are playfulness, beauty, and disruption. The three are interwoven. I can't complete a painting without all three of them. The playfulness might be more about irony. Most of my work has humor attached to it in some way.
LM: In reviews about your work, you're often described as an Imagist. Yet I have heard you talk about how you do not consider yourself to be part of that cohort. Why do you say you're not an Imagist?
PB: I didn't know them. I didn't associate with them. I wasn't in school when they were. I carry some of their ideas. I think they are part of the Chicago ideas that I share but I've never been part of that cohort. I had a dealer who called me an Imagist in an announcement for a show. When I told her it's not true, she said that she had read it about me.  Peter Saul could easily be mistakenly said to be an Imagist, so lots of confusion reigns in that regard.
LM: It sounds like the Imagist label is used as a form of branding or categorization, whether it's accurate or not.
PB: I was looking at work by artists who were around way before the Imagists came along. Lynne Warren tried to set the record straight in text she wrote about me for MCA's Surrealist show. I believe Paschke and Brown have been grouped with Imagists but they didn't think they were either. Part of the difference has to do with the way the figures are made, the notion of shading. And the placement often has a sense of reality. The Imagists in my mind work more with sign and symbol. If I were part of the Imagists I would be showing at Matthew Marks right now. I was part of a different wave of people: Nicolas Africano, Hollis Sigler, Jim Lutes. Jim is still going strong and showing with Richard Gray.
LM: The eroticism of your work is playful, sly, mischievous, and at times voyeuristic. In my study of Indian art, I've visited lots of Hindu temples in India and some of them are adorned with erotic sculpture. Victorian archeologists used the word dalliance to describe the poses of entwined figures. Sculptures of coupling couples are integral to the temple's exuberant celebration of life. They appear alongside deities, royalty, and ascetics, elephants and deer, sinewy vines, jasmine and lotus, banyan and banana trees.  What brought you to celebrate eroticism in the ways that you do?
PB: First of all I have always been very interested in the idea of dalliance, whether in the works of Fragonard or Boucher. I visited India and found some of those temples a little over the top in that regard. I have illustrated copies of the Kama Sutra, Yang Chu's Garden of Pleasure, and A Thousand and One Nights. Sexual pleasure can be used for healing. It's part of the beauty of life. I see it as a part of the spiritual. Scheherazade was trying to heal the king who was killing women and save herself. I've always loved that book for that very reason. But at the same time, the woman is being used poetically for man's well-being.
The house I grew up in had statues of women with bare breasts, nude Asian women, and Spanish dancers. It was always the female form. I never questioned that and I was never embarrassed by it. In retrospect I find it interesting that I wasn't more curious or questioning.
I've heard people talk about my work being illicit and pornographic and say that it must relate to some kind of abuse. This bothers me because I think they're interpreting the images as signs and in a completely inappropriate way.
LM: Were both of your parents involved in that decorating scheme?
PB: No it was mostly my father. My father was an auto parts wholesaler. At Christmastime he brought home boxes of cards and calendars with pictures of nude women. There were pens that you turned upside down and it showed a woman with no clothes. I found all this interesting and visually interesting too.
LM: Does that early exposure contribute to your ongoing fascinating with the female form?
PB: I'm very fascinated with the female form. I often say I have male eyes when I'm out in the world. I'm an oogler. I think my dad had a very robust attitude about sexual things.
LM: It sounds like there was no shame around sexuality when you were growing up.
PB: When I teach, I tell students to think about the visual field of their childhood and look at how it influences what they're doing in grad school. It took me a long time to realize I had a lot to look at as a kid. My house was filled with Asian imagery—the objects, even the wallpaper. Here's another thing that I just realized. At my house now I don't have my own work. I inherited an antique painting of a Chinese bride and groom. All over my house I have images of male and female couples. I have versions of them in my dining room, in the hallway. There's quite a few of these matching couples.
LM: That brings us to the kinds of couples that appear in your works. Sometimes they appear mismatched.
PB: I don't have a good answer to that. When I'm out in the world, most of the couples seem very mismatched too.
LM: The works you have at home are matched couples, idealized couples. But your works show what you see.
PB: The thing I hate the most is duplicity.
LM: Let's unpack what you mean by that.
PB: I don't mind it in art. It can be quite interesting. But I don't like it in life. But I think it's become more and more difficult sorting out fact from fiction. Sorting out the situation or issues that aren't factual, that are lies. I'm not the only one that's worried about that. Duplicity is not being honest. Creating a veneer or talking out of both sides of one's mouth.
LM: So it involves authenticity too.
PB: Yes as an artist I say that's very important. In my own artwork I think that duplicity is important. In the world I'm a good citizen but in my studio I'm different.
One of my favorite books is Madame Bovary and an annotated version says something along the lines that seduction and betrayal are the artist's ethical necessity. Corruption and virtue pertain to all things human. You could say my work is projecting conceits about life. Boucher said his landscapes blushed with eroticism. I don't know whether I'm dealing with the politics of relationships. I don't think my work has to do with feminism. That's not what I'm dealing with.
I wrote this about my work: "burlesque-like images that are usually theatrical incidents allowing for both empathy and addled folly while projecting capricious irritability and comic bumps along the way."
LM: That statement doesn't just describe your work, the sound of the words conveys its poetics.
PB: The other thing we haven't talked about is the idea of unrequited longing and maybe the clichés of longing and the peccadillos of relationships. The hot water of relationships. So it could be that a lot of the work is about relationships from ideal to real, beauty against an odd mishmash of unpleasure. I am very interested in social relationships and not just couples. I'm constantly looking and checking things out.
LM: Sounds like you're hyper-observant. Let's talk about the materiality of your work. Your work suggests bricolage, a French term the anthropologist Levi Strauss coined to describe the process of making or fixing something from objects at hand. What do you compose with?
PB: I'm composing with found paintings that I get from a painting warehouse. My studio is a place for bricolage. It's roiling with stuff in bins, on shelves, on the floor. The putting together of this stuff is basically is a mystery to me. It can be quite exasperating too. I'm just about to start a whole new body of work and I'm a little disoriented. Slowly I'm coming to terms with what I might do and what I might use. But I've been at a standstill for a couple of weeks.
LM: What's giving you pause?
PB: Thirty years ago I had a mid-career show at the Renaissance Society. People said that such an important show might be harmful because some artists get stuck afterwards and can't work. I just went my way. But the recent show at the Cultural Center has stopped me in my tracks. I see this whole body of work and it's made me wonder if I should continue with what I've been doing. Of course whatever I do will have some relationship with what I've done. I'm not starting cold. I'm not going to start making work like Agnes Martin. I get very uneasy when I'm not making work. The Cultural Center show had an unexpected impact on my production.
LM: It might be a healthy pause.
PB: It think it is. And I think there will be some changes.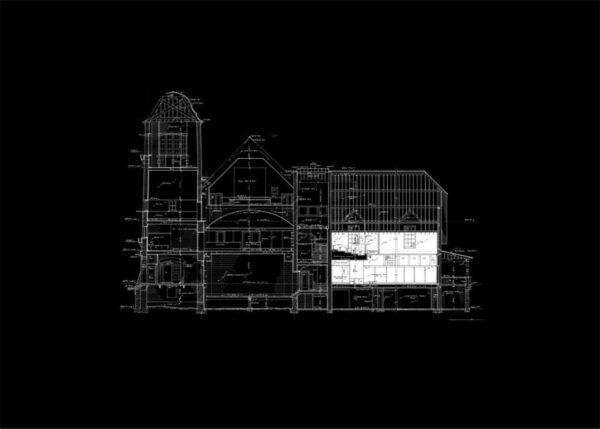 September 17, 2016, 2-5PM
Work by: Elizabeth Atterbury, Dana Carter, Ramón Miranda Beltrán, Dana Levy, Michael Rado and Fran Lightbound, Bailey Romaine and Aaron Walker, Michal Samama, Adam Schreiber and Ann Toebbe (Curated by FIELDWORK)
Pulaski Park: 1419 W Blackhawk St, Chicago, IL 60642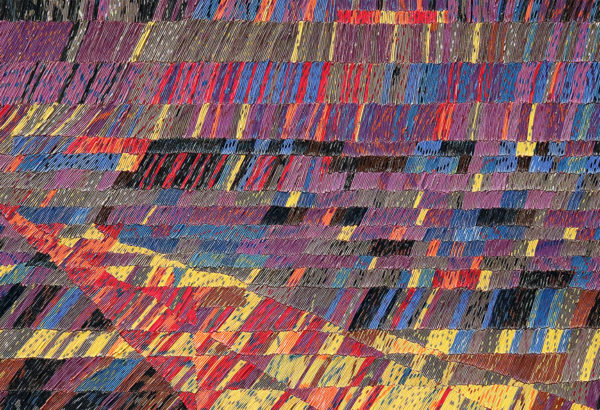 September 18, 2016, 4-7PM
Work by: Emily Hermant
4th Ward Project Space: 5338 S Kimbark Ave Chicago, IL 60615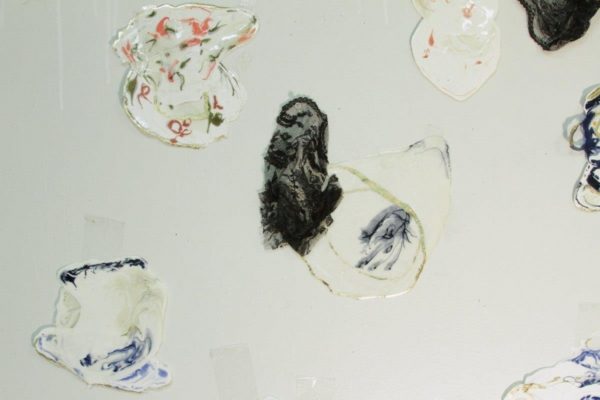 September 18, 2016, 4-8PM
Goldfinch: 319 N Albany Ave, Chicago, IL 60612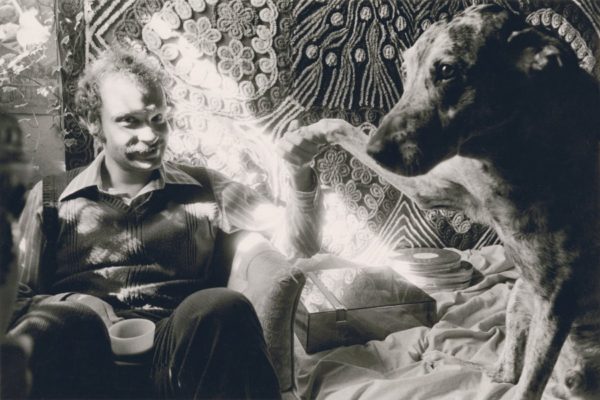 September 17, 2016, 6-9PM
Work by: George Kuchar
Iceberg Projects: 7714 N Sheridan Rd, Chicago, IL 60626
5. ART + LANGUAGE Paints a Picture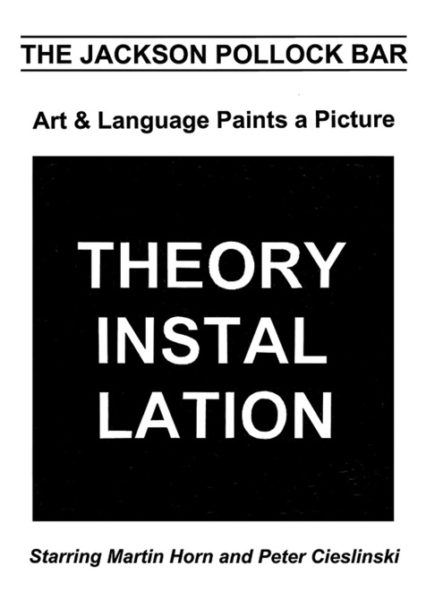 September 15, 2016, 7-11PM
Work by: ART + LANGUAGE (Starring Martin Horn and Peter Ceislinski)
Soccer Club Club: 2921 N Cicero Ave, Chicago, IL 60641
Hey Chicago, submit your events to The Visualist here: http://www.thevisualist.org
The Visualist has been using its growing archive to offer its Top V at Bad at Sports for the last few months. The events, programs, tours, and screenings that we select every Thursday often share a thematic link while at the same time represent as wide of a cross section of the visual arts as has been made available to us in that week. Through the top V and the Visualist site itself, we want artists, curators, collectors, students, doctors, lawyers, and firetrucks of every make and model to marvel at the vast depth and diversity of our shared spaces and the work that they have to offer.
We have noticed many of the programs that will open in the next few days share an affinity for the sensual, for the physical extension of highly adaptable systems that monitor or navigate an increasingly sensitive and abstract world. They seem to be interested in how the work of connecting a visual language to a structure can reinforce the viewer's experience of their own corporeality. It has been a busy week for everyone. It is opening weekend, go see stuff.
1. POETIC SCIENCE: Artistic-Scientific Approximations about El Yunque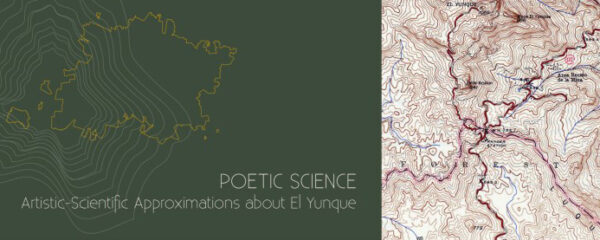 September 8, 2016, 6-9PM
Work by: Jon Cohrs, Grisha Coleman, Aline Veillat, Jaime and Javier Suárez, Dhara Rivera, Elizabeth Robles, Gerónimo Mercado, and PISO Proyecto; Produced with their scientist counterparts; Dr. Grizelle González, Dr. William Gould, and Dr. Tamara Heartsill-Scalley, (Dr. Ariel Lugo, mentor for the project)
National Museum of Puerto Rican Arts and Culture: 3015 W Division St, Chicago, IL 60622

September 10, 2016, 7-10PM
Work by: Lucas Briffa and Spencer Stucky
Laura: 1535 N Ashland Ave, Chicago, IL 60622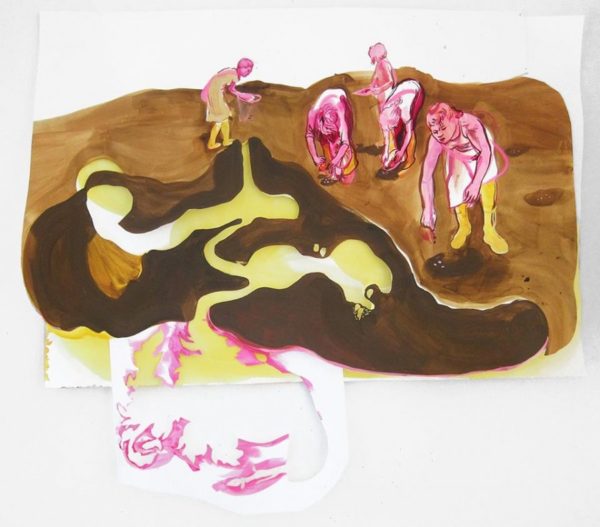 September 9, 2016, 5-8PM
Work by: Christa Donner
Gallery 400: 400 S Peoria St, Chicago, IL 60607
4. Nelly Aggasi and Michael Rea at THE FRANKLIN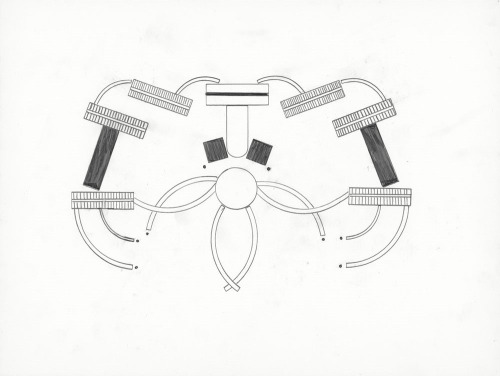 September 10, 2016, 6-10PM
Work by: Nelly Aggasi and Michael Rea
THE FRANKLIN: 3522 W. Franklin Blvd, Chicago IL 60624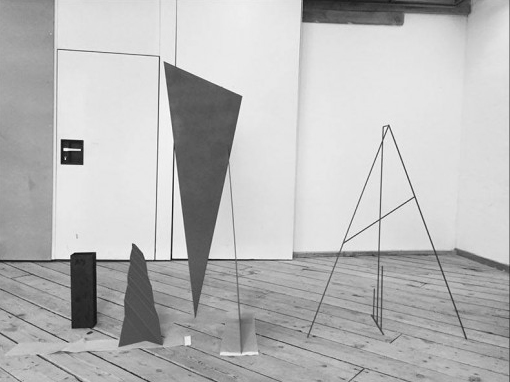 September 9, 2016, 6-9PM
Work by: Amalie Jakobsen
Efrain Lopez Gallery: 901 N Damen Ave, Chicago, IL 60622
Hey Chicago, submit your events to the Visualist here: http://www.thevisualist.org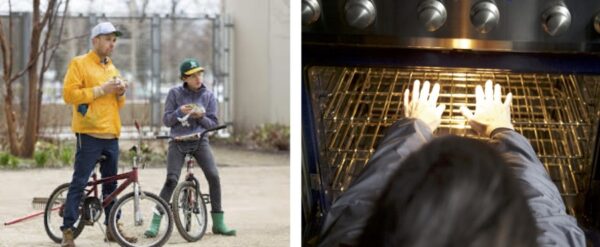 September 1, 2016, 7-9PM
Participating Artists Include: Alberto Aguilar, Brit Barton, Mara Baker, Kevin Blake, Zippora Elders, Rami George, David Hall, Josh Rios and Anthony Romero,  Michal Samana, Naqeeb Stevens, Tina Tahir, Anna Martine Whitehead; writers: Lise Haller Baggessen, Daniel Borzutzky, Isaiah Dufort, Patrick Durgin, Tricia van Eck, Jane Lewty, Jill Magi, Nam Chi Nguyen, Rowland Saifi, Suzanne Scanlon, Mia You and Maarten van der Graaf with Fiep van Bodegom and Obe Alkema; & curators: David Ayala-Alfonso, Britton Bertran, Rashayla Marie Brown, Every house has a door, Lucia Fabio, João Florêncio, Stevie Greco, Jeanine Hofland, Renan Laru-an, La Keisha Leek, Sofia Lemos and Vincent van Velsen. Online Exhibition Design: Pouya Ahmadi.
Sector 2337: 2337 N Milwaukee Ave, Chicago, IL, 60647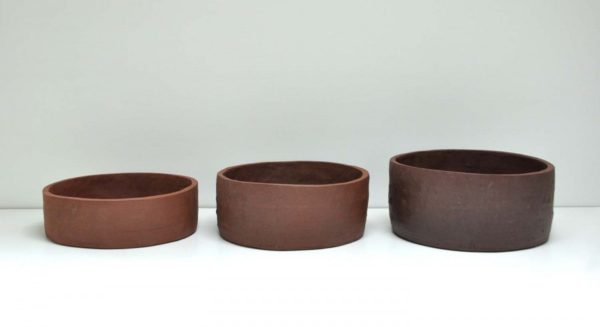 September 3, 2016, 6-9PM
Work by: Lindsey Dezman
Roman Susan: 1224 W. Loyola Avenue, Chicago, IL 60626
3. Cao Fei: Visitng Artists Program Lecture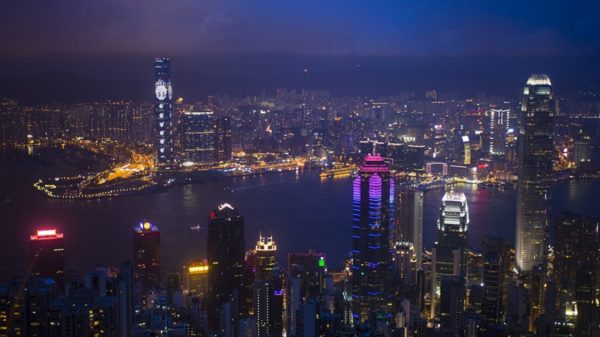 September 1, 2016, 6-7:30PM
The Art Institute of Chicago, Rubloff Auditorium: 230 S Columbus Dr, Chicago, IL 60603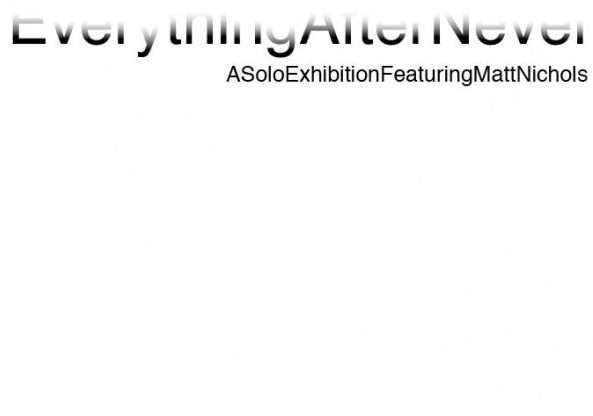 September 3, 2016, 6-9PM
Work by: Matt Nichols
free range: 3257 W Lawrence Ave, Chicago, IL 60625
Hey Chicago, submit your events to the Visualist here: http://www.thevisualist.org
Saya Woolfalk is a New York-based artist who, for the last decade, has been building an elaborate and multi-dimensional narrative about alternate cultures. Woolfalk's physical installations document the artifacts of these cultures—specifically the No Placeans (plant humans) and the future human culture that discovered No Placean bones, the Empathics—using ethnography-museum displays strategies that she populates with digital projections, elaborate costumes and mannequins, paintings, artifacts, and totems. With that intersection at play, Woolfalk offers alternative models for cultural exchange, societal hierarchy, and the way they mirrors many own conventional norms today.

Caroline Picard: What is No Place?
Saya Woolfalk: No Place is a project I worked on from 2006-2008 with filmmaker and anthropologist Rachel Lears. It was scripted and conceived by collecting the utopian desires of people in our communities. Through a series of ethnographic interviews, the story of No Place emerged. The No Placeans are plant humans who change gender and color, transform into the landscape when they die, and repurpose refuse into usable technologies.
CP: Did that vision of utopia continue to evolve in your work after 2008?
SW: Once this collectively imagined "utopia" was established I began to think about how people in the present could become the plant humans of the future. In 2009, I worked with a group of women dancers to create the first Ritual of the Empathics. Then in 2010, I collaborated with biologists at Tufts University to hash out how humans might actually become part plant in a project called The Institute of Empathy.
In 2012, The Institute of Empathy (IoE) curated and lent an exhibition of objects, dioramas, and videos at the Montclair Art Museum in Montclair, NJ. In this exhibition The Empathics describe how they find a group of No Placean bones into the woods of upstate New York. A fungus on the bones stimulates a physiological mutation that allows Empathics to easily cross species by integrating various genetic materials into their DNA. The nonprofit organization IoE was established to study this new morphology and distill the mutation process into a multi stage system so that any ordinary human can opt into becoming an Empathic.
CP: It seems like you're talking about cultural exchange, where the fungus becomes a radical agent between Empathics, No Placeans, and the fungus itself. What was it about fungus that makes it a good multi-species ambassador?
SW: When I interviewed the biologists at Tufts, I gave them the backstory for the plant humans of No Place. I then asked what might make people from the present hybridize in such a radical way. One of the researchers offered the example of a fungus that implants itself inside of an ant. The ant is generally risk averse, but the introduction of the fungus alters both its behavior and morphology. Sprouting out of its host body, the fungus eventually kills the ant. When I saw an image of this violent rupture and subsequent transformation, it seemed to be the perfect inspiration for the origination story of the Empathics.
CP: I'm interested in how you borrow scientific, ethnographic, and artistic strategies to build not just new cultural narratives, but also objects and installations. Can you say more about how you incorporate and refract biological, anthropological, and artistic methodologies?
SW: In the visual art program at Brown, we were offered a variety of classes where we could explore combining the methods of art and science. After grad school, I moved to Maranhao, Brazil with my husband, cultural anthropologist Sean Mitchell. We lived in his field site for two years and this is when I began to borrow anthropological methods for thinking about and making my own work. I also got a Fulbright to do research into folkloric performance traditions in northeastern Brazil, which is how I met Rachel.  When we got back to the States, she and I decided to collaborate to create the short film I mentioned, Ethnography of No Place.  That was the first project I made that really blended artistic and anthropological methods into a single project.
CP: One of the things that struck me about the Empathics is that they are described as being plant/human hybrids; they are very adaptive and easily absorb different influences. I loved this idea because in some way I feel like you are articulating a bridge between nature and culture, which is typically difficult for Western philosophic and cultural frameworks to embrace. What was it about plants that made you interested in plant/human hybridity?  
SW: I spent summers of my childhood going to elementary school in rural Japan were there was an emphasis on learning about plant systems in. We nurtured plants, learned about their ecosystems, and relationships with humans.
In 1999, when I was a junior in college, I went to my first Venice biennial. At the biennial I encountered the Kaki Tree project, in which a singe persimmon tree survived the bombing of Nagasaki in 1945. This mother tree emerged out of a catastrophic historic event and its human collaborators stimulated intercultural exchanges using her saplings. On their website they describe how "Art cultivates the imagination to help us feel others' pain and creativity to build a new world. It goes beyond borders, religion, race and even language, and helps us feel sympathy for each other." The structure and drives of this project impacted how I wanted to conceive my future work.
CP: What continues to draw you to the Empathics? Do you think of their narrative as a kind of medium?
SW: I always wanted to create a project that would allow me to think about cross cultural relationships and hybridization but did not want to use my personal story or standard tropes of multiculturalism.
CP: ChimaTEK is a corporation developed for the Empathics, by the Empathics, to help with their individual pursuit of self-improvement.
SW: ChimaTEK is the corporate branch of the IoE; through this corporation, the Empathics have patented a multi-step process with home-use technologies that make interspecies and intersubjective hybridization available to all.
CP: Am I right in thinking that the corporation is an ambiguous and even distopic figure in your narrative. Would you say the corporation is kind of dark mirror for the Empathics? 
SW: The corporation is intentionally ambiguous and distopic. When I first conceptualized the project in 2006, ChimaTEK was in my notes as The Land of the Pleasure Machines. In this early iteration of the project, the Pleasure Machines are humans who give up their flesh and take on robotic bodies. As No Place and the Empathics developed their own logics, I revised the story to explore what happens when research that seems to be utopian gets coopted into a corporate logic. ChimaTEK allows users to wipe their identities clean and download specially configured identity algorithms. What do we self-select if we are capable of this kind of transformation?
CP: That makes me think about the power of fictional narratives, somehow, as a method to imagine alternative realities and  mirror one's own reality, without implicating a specific, individual biography. Still, I think it's interesting that empathy plays such a big role in your work. Why is empathy so important?
SW: In graduate school I was inspired by Afrofuturist feminist Octavia Butler's Xenogenesis series. In these books a race called the Oankali go through the universe seeking organisms to trade genetic information with. Empathy plays a complex role in this story, from the perspective of the Oankali they are being empathic, they are saving humanity from the brink of destruction. However, humans lose their autonomy once integrated into the Oankali genetic order. The protagonist, Lilith, establishes a blended family out of her relationship with the Oankali and the books trace her personal and social conflicts with being a trader to her humanity as well as a desire to integrate into a new genetic and social order. The series has been described as an exploration of the trans-Atlantic slave trade; Butler uses science fiction to consider forced familial relationships forged out of slavery that resulted in generations of African Americans having conflictual relationships with their integration into American culture.
CP: It seems significant that you haven't written a novel (as yet) but instead make objects, installations, and performances, almost as secondary artifacts that viewers apprehend like archeologists…we don't access the direct text-narrative, but instead connect the dots via artifacts that narrative produced.
SW: Octavia Butler's fantastical and psychologically complicated myth fueled my desire to tell a story. As a visual artist, I knew it would not only be told through words but through a physicalization of objects, places, and by building new realities. So, for me, the objects and installations are very important, they are the material manifestation and physicalization of another place. They are the things that make the place real, that allow us to have access to that place.
CP: You are able to hit a lot of registers at once and seem comfortable with the seams between digital/material/nonhuman/human mediums; that's part of what makes your work take on such a cohesive feeling of artifact. How did you develop that process? 
SW: I started playing with digital technology early on in my work. I made digital collages with costumed figures using early versions of Photoshop in the 90s. I was trying to use the newly available digital technologies to combine real people and places with new imagined possibilities.
CP: What about the difference between mannequins and live bodies? Does that difference matter?
SW: I gravitate towards the utopian potentials of digital space (post race, post gender, post human etc.), but understand that people live in real bodies that experience real consequences based on how they are gendered, sexed, raced and classed. As I currently explore things like augmented and virtual reality, I constantly bring us back to actual bodies in space, real dancers that have physical manifestations not just phantoms that exist in digital space.
CP: What would the Empathics say about the Anthropocene?
SW: The Empathics are initially ordinary humans and do their work in human centric systems. I imagine they would not be opposed to the current geological epoch being characterized as the Anthropocene. However, I don't think they would want ChimaTEK or the work of the IoE to be limited by a human centric vision of possibility. I teach at Parsons the New School and a number of mu students last semester worked on projects that centralized birds or rocks as the consumers of the work. I think that the Empathics would be interested in this kind of exploration.