Christian Marclay's The Clock debuted in London nearly four years ago. I voraciously read about the monumental work at the time, marveling at the dedication needed to edit together the thousands of clips of clocks and watches, and I longed to see it for its overwhelming and endless minutiae. It is everything I could want in a film, impossibly long, impossibly conceptual. At long last, it is at the Walker Art Center, and, having watched it at different times of the day and night (although never 24 hours straight), I find it difficult to discuss The Clock without resorting to hyperbole. It is bigger and longer than I know how to handle comfortably. It resists us as humans, existing on its own schedule, inside its own logic that does not need us. It is simultaneously truly watchable, enjoyable, entertaining. Marclay knows why we watch movies, and he masterfully blends that suspense, humor, boredom, drama, anxiety.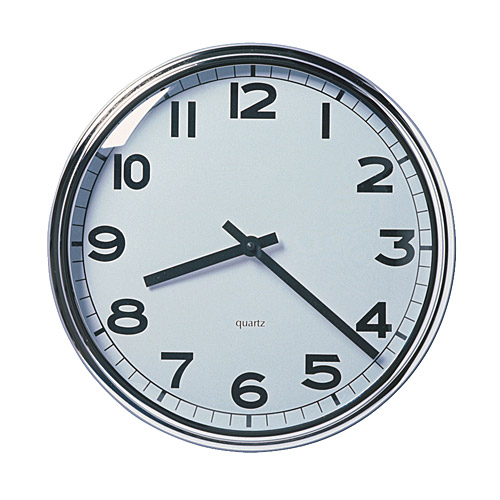 The Clock is, of course, a movie about time, but the more time I spend with it, the more I know it as a movie about the present, a monument to the ever-passing present that eludes our fingers the very moment we think we can grasp it. As viewers, we recognize that time is passing, that minutes are added to the clock one by one. We are, however, constantly aware that we are within that passing moment, that we are in an endless succession of moments.
It is, of course, also about death. Death looms large in the film, appearing directly and indirectly throughout the day. Death also whispers by with each instance of a clock, each glance at a watch, each emphasis on the now.
The Clock promises uncompromising fidelity, an endless repetition of its day, every day, for all time. Inspector Clouseau will struggle to synchronize his watch every evening; the Titanic will sink every night, and Cher will make Nicolas Cage a steak every afternoon. The abstract idea of time that exists in each of its thousands of clips is actualized in its synchronization. They are ripped from filmic time into the time we know and cannot escape. The synchronized time of The Clock, of our watches and cellphones, may be a human construct, but time passes inexorably.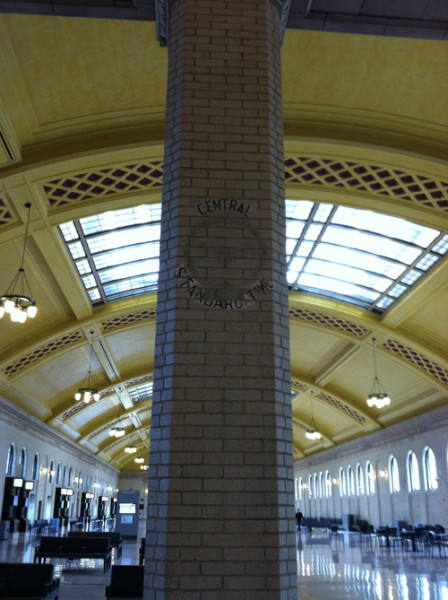 The Clock tantalizes us with the illusion that time can be ours, that time will stand still, can be revisited day after day. That cyclical time breaks the "harsh" reality of The Clock and of time itself. As I sit in the dark, experiencing time pass with everyone in the gallery, I am comforted by the slow realization unfolding minute by minute that time does not wait for us; it existed before us and will continue without us in endless loops. The pressure we feel from time is the weight of our fear of death, but time is weightless.
Marclay has gifted us with an artwork that fully embraces and exists within time. He invites us to live with our deaths, the temporality of our dusty bones as we pass through every minute of his day, and, thankfully, he reassures us that time will not notice when we have fallen behind.
Setting the stage, the Liverpool Biennial is spread among multiple buildings within Liverpool's city center. A previously abandoned trade union center called The Old Blind School holds the work of seventeen artists, this blind school rehabilitated enough – outfitted with electricity – to form the central axis of the Biennial, a group show curated by Anthony Huberman and Mai Abu ElDahab. The artists in A Needle Walks into a Haystack come from outside, not from Liverpool. And in this sense, the Biennial is not a selection of the regional, but an exhibition that might draw outsiders into the northern industrial city. Outposts surrounding the central group exhibition include a re-hanging of the Tate Liverpool collection, a Whistler exhibition and various artists presenting solo works at locations such as a film center, a cathedral, and a research foundation.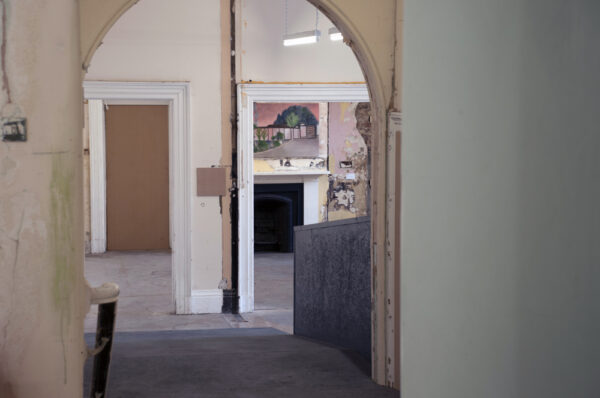 Entrance ramp into the Liverpool Biennial
The Blind School is called this without question, the title of the building written above the entranceway in fading words. Varnished fireplaces scattered room to room in the school draw to mind lost, now usurped, uses of domestic space. The first floor of the Biennial opens onto paintings by American artist William Leavitt. Roller coasters and atomic clusters are illustratively depicted on top of suburban pastel homes, not unlike the colors of peeling paint on the walls of the school. The exhibition never loses sight of William Leavitt, one of the artists out of seventeen who reappears on every floor.
There are no people in Leavitt's paintings of homes. Uninhabited, the paintings are speculative stagings. Flat rendering of realist images introduces an aesthetic to follow throughout the group exhibition – a realism into which fantasy is projected and announces itself as running commentary: Amelie von Wulffen draws a cartoon of her interior monologue with Goya as she navigates the art world; Peter Wächtler paints watercolor washes of the sexual liaisons of royalty as viewed through the eyes of a butler; Christina Ramberg animates drawings of jacket sleeves without a body, and binds disembodied body parts with cloth, in as many ways as possible.
The exhibition at first struck as downtempo, a kind of aesthetic camp, its artworks including color pencil sketches and video composed of the rehearsal of simple scripted lines – with time, those lines and garments gave way to a series of entranceways and confinements.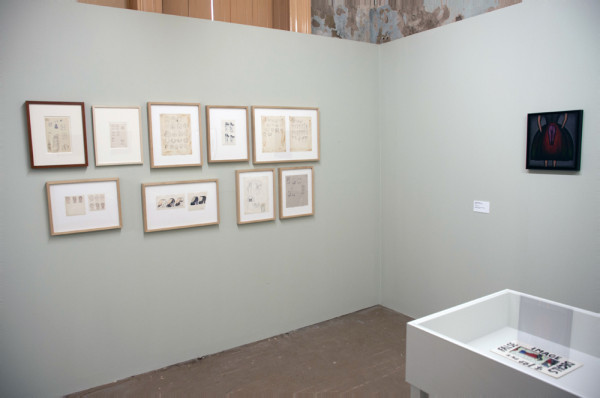 Installation of Christina Ramberg in Liverpool Biennial, 2014
Christina Ramberg, a Chicago Imagist also known for acrylic paintings, makes notational ballpoint ink-on-paper drawings. Ramberg turns pieces of clothing into a graphic system of symbols for specialized use. How many times can a belt be tied and untied, how many ways a person strapped to a chair?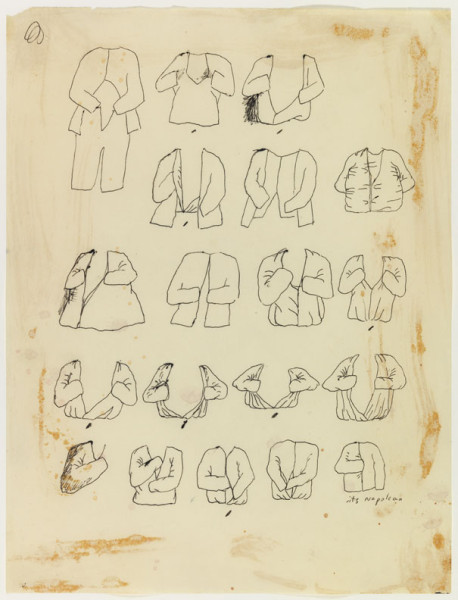 Christina Ramberg, Untitled (It's Napoleon), 1967, ballpoint pen on paper, 11 x 8 1/2 inches, image courtesy of Estate of Christina Ramberg and Corbett vs. Dempsey, Chicago
Enter a strong purple curtain and a projection of a planet. French doors open onto the moving planet that moves beyond the purple curtains. The raised platform stage, through which blows a breeze, is a set made from simple wooden construction, and therein plays a soundtrack of no known origin. It looks like the world as it is. Although the planet is larger and closer than it should be – as oversized as a film screen inside of a modestly sized home.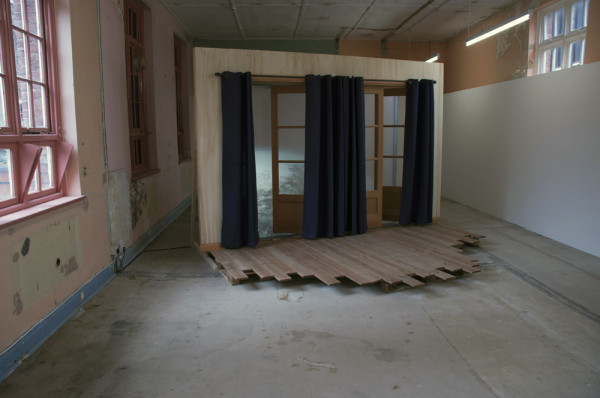 William Leavitt, Arctic Earth, 2014, mixed media installation with video projection and recorded music
On the backside of the screen, a projector sits on the floor, throwing the image of the planet without pretense to hide the planet's source. Wooden beams are exposed from the back. Back stage is basely constructed, made only as well as it needs to be made. It is real life on rolling wheels, the invention of a film, or more like a dream that behaves familiarly without calling attention to the fact that it exists outside of time.
A preamble to this piece, a flatly painted dream called Arctic Earth, is an acrylic painting of the open French doors with drawn back curtains. The window-scape is a floating frame disembodied from a house, carrying along rock mortar, orbiting a planet. Subject matter is not far-reaching. Mostly, Leavitt's chosen images are exteriors of single-story houses encroached upon by a roller coaster, a UFO. Outside the house, there is the spaceship we would rather see.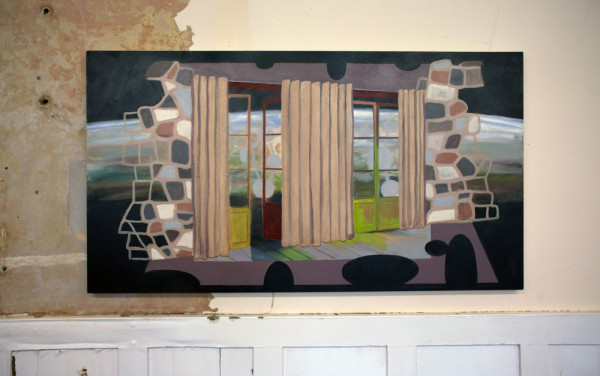 William Leavitt, Arctic Earth, 2013, acrylic on canvas
In the last room of the exhibition, Leavitt appears beside Marc Bauer, an artist who lived in a Liverpool hotel for a number of weeks, drawing the surfaces of an anonymous rented room. The one-room drawings reverberate with the first floor video by Peter Wächtler of a depressive monologue recorded over a video animation of a downtrodden rat climbing in and out of bed, walking across the apartment and back.
Like curtains that begin to move in a still hotel room, like a rat who occupies our bed, the tedium of looking at the same environment over and over again prepares a person for the appearance of an alien invasion. The trail of a rat in the house is a welcomed arrival of the metaphorical body most equipped to deliver a ranting. A Needle Walks into a Haystack is an exhibition of bodies seeking to be abducted by a character, to communicate through this abduction, in a place where alter-ego is the voice which keeps ordinary lives from being lived indifferently.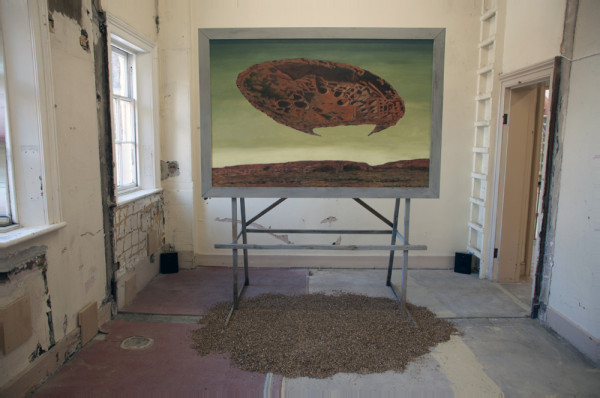 William Leavitt, Chaco Rising, 2008, acrylic on canvas, wooden stand, vermiculite, speakers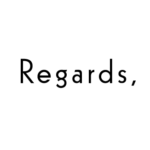 Work by Josh Atlas, Christopher Aque, Joseph Cassan, David Giordano, Lauren Spencer King, Andrea Longacre-White, Ethan Rose and Kristen VanDeventer.
Regards is located at 2216 W. Chicago Ave. Reception Friday, 5-8pm.
2. Ugly Smile at Peanut Gallery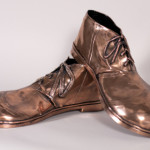 Curated by Mike Rea and Geoffrey Todd Smith.
Peanut Gallery is located 1000 N. California St. Reception Sunday, 5-9pm.
3. Cool and Dark at Comfort Station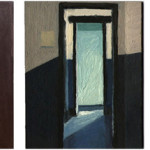 Work by Eleanor Ray, Greta Waller, and Gwendolyn Zabicki.
Comfort Station is located at 2579 N. Milwaukee Ave. Reception Friday, 5-8pm.
4. Mutual Ruins at Heaven Gallery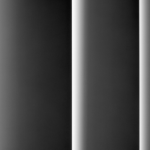 Work by Daniel Luedtke, Sarah Mosk and Nicole White.
Heaven Gallery is located at 1550 N. Milwaukee Ave. 2nd Fl. Reception Friday, 7-11pm.
5. Bourque, Bondgren and bourbon at Linda Warren Projects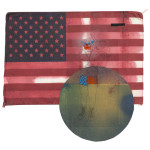 Work by Loretta Bourque and Rob Bondgren.
Linda Warren Projects is located at 327 N. Aberdeen, Ste. 151. Reception Friday, 6-9pm.
The work of Chanel Von Habsburg-Lothringen speaks of violence and abjection through the trauma of abandonment. Using photographic collage, she creates claustrophobic spaces to intensify painful experiences. Memory blends with filmic reference, blurring reality so the viewer temporarily loses their footing within the works, leaving them floating briefly like the figures collaged in the print. Focusing primarily on She's Not a Eunuch! (Re-Birth of Venus) and Postpartum depression – I don't want to do the nurturing anymore, one can see several correlations in the works, with an overall sense that what protects us most from pain and suffering may be the walls we put up.
Regarding the images at face value, we are presented with collaged compositions of the female body in actual, idealized and costumed states. The figures are denied a concrete spatial relationship, existing in expansive close ups of skin and hair. These images are further flattened through the lack of strong shadows, the abundance bright lighting and a minimalist color pallette. Impossible to ignore above all else is the repeated use of a plastic mask found at an arts and craft store that has been painted to match the model's skin tone. This mask, in conjunction with two different wigs, disturb the scenes. While somewhat humorously, they are overall menacing, evoking terror in the domestic space. In Postpartum depression, the cheap wig spills all over the image, its wild yet fragile acrylic locks evoke Bridget Bardot or Jane Fonda after a restless night's sleep, as shimmering cornsilk flows everywhere. She's Not a Eunuch!  features a shorter wig, which combined with the mask, immediately calls to mind Christine (played by Edith Scob), from the classic Georges Franju thriller Eyes Without a Face.
The title reference to eunuchs is not just of physical castration, but of a lower social status. As the Re-Birth of Venus, the role as goddess of divine beauty, responsible for both sexual and spiritual awakening, the denial of castration is met with a new order in sexual and spiritual awakening, one that may ultimately challenge a traditional viewpoint, yet may be more inclusive. A contrapposto stance with cream sneakers as a clamshell, floating over a sea of skin, caught by the current — the trail of stocking — adds visual correlation. All eight of the four figure's feet float in space in Botticelli's Birth of Venus, denying their grounding as in Chanel's photographs.  Likewise, a significant flattening of the work is evident: from Venus overtop the clamshell, the other figures appear right next to her in a line, the water extending upwards behind them instead of extending back, and the unreal meeting of the land to water, where the land attempts to recede awkwardly in two directions. This nod is not merely to one painting, but to an awkward and slow move towards full spatial perspective, one that acknowledges a transition in understanding as well as tastes, that insists on a certain adolescent stage that is crucial to development that should not be ignored.
The flatness of the image, coupled with the extreme close ups, are confrontational, brightly lit and without strong shadows to help distinguish contour, space or form. In this we are unable to look away or deny the abuses on the child by the parent, or ignore that baby does see, that the future self sees, recognizes and is still shocked. In this tightening of space there is little room for anyone, and so the child gets pushed out; they hide behind a mask to create a private space for themselves that aims to protect them and hide their pain, as pain is often punished with more pain.
Trauma is often revisited by the victim through some sort of reenactment. Often in photographs and film, we view restaging of events both real and fictional. Our ability to imagine an event that we have no knowledge of can be shaped through filmic events. As I correlated one filmic character to Chanel's figures, another can be drawn from Lee Geum-ja (also a victim) in Park Chan Wook's Sympathy for Lady Vengeance (2005), and again, Scob can be seen in Chanel's photo Postpartum depression, as the limo driver inLeos Carax'sHoly Motors (2012), where Scob briefly reprised  her famous role in Eyes Without a Face by donning a similar mask. A reenactment from a scene from a film could allow one to try to live out a situation, making it real, though it remains an encapsulated fiction within reality. If one cannot relate to the trauma depicted through events in their own life, the filmic knowledge of it may step in. It may be that the events we live sometimes seem so surreal that we correlate them to a film, possible to remove ourselves from them. Perhaps also are the ways we remember events, taking on nuances from various filmic scenes collaged together. This is one example of universal trauma, though it is imagined through the viewing of film. In this way, Chanel allows another entry point into her work, while at the same time calling to mind elements of art history. Which is why the relation to Eyes Without a Face is not just perfunctory: Christine was a victim of her father's abuse, repeatedly inflicted on her physically and mentally, all the while claiming he was helping her, and that the abuse was love. She was a monster, but only through the eyes and actions of those who claimed to love her.
A second universal trauma, one that is directly experienced, is the abjection of the body. As the body excretes, exudes and decays, it fails our perception of the perfect human, one that is young, beautiful and immortal. Abjection is inherent in trauma, as the traumatic deteriorates and degrades its victim, lowering their understanding of themselves within the world. Trauma can displace the victim as to radically change the perception of the self, especially due to the severity. The lack of ground in the photos is a displacement through trauma and abandonment. Abjection in the photos also takes place in the skin, not merely through the nude body, but also through its whiteness. The mask, the baby, the stockings, cream shoes and blonde wigs are signifiers of whiteness: blending in, the status quo, innate privilege and authority; but whiteness is also demented, sinister and anxiety-ridden. Coupled with nudity, it seethes into a sticky underbelly, one guilty by association. It suggests a malevolence in how it swallows the space of both photographs, consuming the figures.
The Gaze is represented fairly straight forward in She's Not a Eunuch! — she gives it right back to the viewer knowing she is being watched, coyly playing the part in a humorous way. In Postpartum depression, abuse is acted out for the viewer, but as the abused is the abuser, the gaze is also directed inward towards the self. The cycle of violence spins around forever within the claustrophobic picture plane, to be revisited again and again. The gaze stays within the image, and travels around it in a triangle, from the large close up in the background, down to the self with child, they shoot their eyes to the larger baby whose hair has been cut, whose eyes we can't see, but its positioned towards the background close up. The format recalls countless horror movie posters from the 1960's, both classic and cult, foreign and domestic. It is a language of conflict within the individual; the individual made outcast by the family or society. Beyond a lack of understanding, we create monsters through unconsolable differences.
To live new and become another is one possibility within the mask. Sometimes it merely hides one from themselves. In Chanel's work, the most space offered in the images is between the mask and the wearer's face. If there is any breathing room, it is here, in the gasping humidity of hurried breath where the world is contained, as everything outside of this is an ever tightening space of abject horrors replayed.
Chanel Von Habsburg-Lothringen is a recent recipient of the Toby Devan Lewis Fellowship. Her work described above was featured in "Tools of the Trade: Cranbrook Academy of Art 2014 Graduate Degree Exhibition". She received an MFA in Photography from Cranbrook Academy of Art in May 2014.
1. Fourth of July at Terrain Exhibitions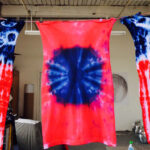 Work by Lise Haller Baggesen and Noelle Allen.
Terrain Exhibitions is located at 704 Highland Ave. Reception Friday, 4-8pm.
2. Into and Out Of at The Franklin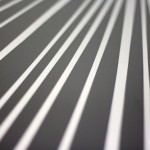 Work by Luftwerk (Petra Bachmaier and Sean Gallero).
The Franklin is located at 3522 W. Franklin Blvd. Reception Satruday, 6-9pm.
3. Middle Double at Night Club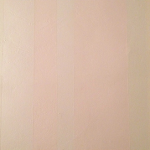 Work by Gordon Hall.
Night Club is located at 2017 W. Moffat St. Suite 1. Reception Saturday, 7-9pm.
4. QUEER, ILL, & OKAY at DfbrL8r

Work by Sara K., Tim'm West, Dirty Grits, Mary Fons, Cruel Valentine, Partic Gill, Chris Knowlton, and Nic Kay.
DfbrL8r is located at 1136 N. Milwaukee Ave. Performances Saturday, 7-10pm.
5. Building The Dream at Vertical Gallery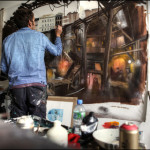 Work by Xenz.
Vertical Gallery is located at 1016 N. Western Ave. Reception Saturday, 6-10pm.