It has been one year since I left Chicago for Flagstaff, Arizona, after accepting a position as a full-time lecturer of foundations at Northern Arizona University. Many other Chicago-based artists and educators, some with roots and connections to Chicago's art scene far deeper and stronger than my own, have made the same choice. Some leave for personal reasons, but for the most part, artists leave Chicago to find work, or, more accurately, they leave as I did, to accept an offer of employment from a college or university located elsewhere.
Most recently, Chicago painter Molly Zuckerman Hartung announced (on Facebook) that she's leaving Chicago: first to Knoxville, TN, to teach for the fall semester, then to Miami for a residency for the spring, then back to Chicago to teach next summer, and finally, fall of 2015, to New York City for, presumably, all the usual reasons that artists go there. Molly cut her way through everything that stood in her way to get where she is, left an indelible mark on Chicago, and if anybody can pull the rock star Hail Mary of the New York scene, it's her. I wish her all the luck in the world, not that she needs it.
Earlier this year, Tony Fitzpatrick closed up shop in Chicago to head down to New Orleans, a place that had been dear to his heart for many years. I remember him telling a story once, I hope he doesn't mind my repeating it, about how he used to fly down to New Orleans all the time, and he used to carry a gun. He'd just mail it to himself. So one time he was walking along the levee in the French Quarter, gun in his shoulder bag, and a couple of teenagers who looked like trouble walked up on him, maybe said something, asked what was in his bag, whatever. Tony put his hand in the bag, on the butt of the gun, and told the kids to walk on. I guess they figured he was serious, because they did as he asked, walked on. But then Tony's thinking about it, thinking about if they hadn't, and then Tony'd have shot the kids, and he'd have that on his conscience, all for what, his wallet? Nothing, to Tony's mind, worth shooting a couple of kids over. So after that he stopped carrying a gun. In my memory, the story ends with him pitching the gun into a canal, but I'm probably mapping that over from another story another guy told me about accidentally flying to Germany with his dad's forgotten pistol in a pocket of a suitcase he'd borrowed from his dad. Anyway, Tony's in New Orleans, but Tony can do anything, anywhere, and he surely will.
Adam Benjamin Fung, a painter who shows with Zolla-Lieberman Gallery in River North, left last summer to teach at Texas Christian University. Sweet gig, good for him. Amy Mayfield, another Zolla-Lieberman painter, returned to her home town of San Diego, I think more for family reasons than for a job. This was a couple years ago I think. Photographer Adam Ekberg, who I worked with at Hyde Park Art Center, moved to Florida to teach, along with Noelle Mason, who continues to show with Thomas Robertello. Liz Nielson and Carolina Wheat, artists who formerly ran Swimming Pool Project Space, moved to New York for a job; Stephanie and I adopted Carolina's son's ball python, Homestar Runner, whom we immediately renamed Snake. Dayton Castleman moved to Arkansas. And many more.
The reason these artists keep leaving, with one or two exceptions, is almost always employment. Chicago generates an amazing diversity of artists, not just SAIC kids, but Columbia, Northwestern, UIC, and of course the self-taught, the non-academic, and the artists who, like I did, move to Chicago after school and set up a practice. But Chicago can't keep these artists, because it can't afford to feed them. Some move to other metropolises, and do very well for themselves as exhibiting artists: Chicago's loss.
Others move for a teaching job and do well for themselves in that regard, and hopefully (I'm hoping for myself here) can maintain something of a practice. But it's a challenge, that last bit, one that I've been wrestling with for the past year. A lot has happened, I've got every excuse in the book, but the fact is, in some ways it's been a pretty dry year for me, as far as painting goes. The move and the job are part of it, but honestly buying a house and fixing it up was the bigger part. I got some stuff done, did the Walking to Mordor project, that was pretty sweet. Did a few paintings but honestly none that are any good. I've got some ideas but they're slow in getting going.
The gallery thing is rough out here. There's one gig in town, Beaver Street Gallery, that's pretty legit. If I play my cards right, make some decent new work, I've got a shot at showing there, I'd bet. And I'd love to. But, if you think Chicago lacks collectors, you should check out Flagstaff. The occasional Phoenician rolls through, but they mostly buy plein aire landscapes, or the kind of silver coyote regionalism that's all over out here. Maybe things are better down in Phoenix. I've got some work up in a restaurant called The Bordello of Jerome, in the little town of that name, not far from here. Maynard from Tool has a winery out there; maybe he'll buy a painting. We have another ball python named (by his previous owner) Maynard, in his honor.
Of course one hopes to leave Chicago with some connections intact, and I've been back and done a few group shows in the past year. The big deal of course is still the idea of having gallery representation in the city. I'd bet most of the artists I named above held on to their Chicago gallery connections. I think I pretty much shit the bed on that one. I had a solo show at Linda Warren Projects back in May of 2012, and was stoked to do another one. I had some good work going in the studio in Chicago. I made it back a few times, worked on the paintings a little. We kept trying to schedule a studio visit to line up the next show, shit kept coming up, it never happened. Why? Well, it's tough when I'm only in town once a month or so. So I just picked up the last of my work from the gallery, packed up the studio, and drove it all down here in a Uhaul. I'm still hoping to do another show with Linda in the future, of course, but again, it's tough to do, long-distance like this. It's not all bad, of course. The job is decent, full time at least, though not tenure track. I've got a pretty sweet house I bought, nice yard, garden, bird feeder, all that. I've got a good studio space in what used to be the garage, all finished now, carpet and a wood stove and all. Of course it's pretty full of stuff from the move, got to get it cleared out a bit, so I can maybe make some damned work again. So we'll see.
And that's what happens. That's what's waiting for you, on the other end of all those teaching job applications you fill out. Maybe. Depends where you end up, I guess, and your attitude, and your work ethic. But a new job and a move like that can really knock the wind out of you. A year without making a decent painting really does a number on your pride. So you get up, you get back on the horse, and hope for the best.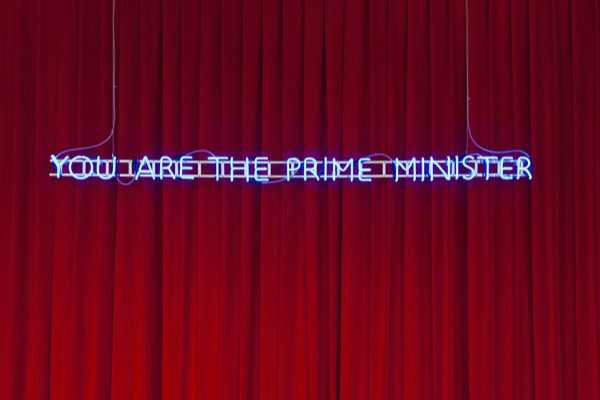 On their entrance exam, would-be students to Eton College are presented with a fictional scenario and asked, in the face of civil unrest, what they would do, as UK Prime Minister. Under normal circumstances you might dismiss this as a bit of pedagogical fun. But facts remain that David Cameron, the real PM, attended this school along with a number of his closest advisors.
Eton College is commonly thought to be the best education money can buy. And in Britain it currently seems as if money can buy your way to the top. But, strangely, despite their roll call of 19 prime ministers, the Berkshire school has produced few notable artists. And one imagines, rightly or wrongly, that an old Etonian would make traditional, reactionary art.
Such an accusation could never be levelled at Karen Mirza and Brad Butler. The duo make films you might call incendiary. They are building a body of work known as the Museum of Non Participation, making art at "pivotal moments of change, protest, non-alignment and debate". Take,for example, 2009 film The Exception and the Rule.
Neither a documentary nor a work of fiction, this film draws Mirza and Butler from the vibrant streets of Karachi towards a scene of angry economic protest, a landscape in flames and a lone figure who sleeps by a roadside and could be dead. But the distance between here and there is collapsed by the final shot of a multi-cultural estate in Britain.
"If all art is political, how can you make a political film?" asks one of the narrators. They are answered shortly: "A worker who buys a small camera and films his vacation is making a political film". But there are so many places you can't film in Pakistan (much like the UK/US), and the team collaborate with one of two local filmmakers who appear to get what the Museum of Non Participation might be about.
Mirza and Butler film everyday crowds on street corners and roadsides, then speed up the results to create an exhilarating time lapse. They film the India-Pakistan border ceremony, call it an Intermission, and ghost out the military participants. At no point do they succumb to the traveller's temptation to render this distant land like a picture story from National Geographic Magazine.
As a result, this is a successful political film. At one point the artists suggest, "Positioning the camera is to take sides", in which case it sides with the 'people'. That's if we can still talk about the 'people' in this atomised new media age. The Exception and the Rule will allow you to travel, so long as you forego your status as a tourist.
The work can be found at Waterside Contemporary in East London in what, remarkably, is only Mirza and Butler's first solo show in Britain. It shares a gallery with a timely sculptural installation; "You are the Prime Minister" is both title and a phrase picked out in neon. You can see it from the street outside. Savvy kids cycle past and laugh at the notion. This is not the grounds of Eton college but an inner city estate.
Should any of them take up the challenge/invitation they will discover school desks set out in a row and duplicates of a genuine admission exam for Eton. The hypothetical question at the top of the paper begins "You are the Prime Minister" and goes on to question how you might send in the army to deal with rioters. Never mind providing work and prospects for the urban poor, at Eton these days politics is all about keeping the population in line.
Karen Mirza and Brad Butler: The Unreliable Narrator can be seen at Waterside Contemporary, London until August 9 2014
Guest post by Jackie Terrassa
Three more weeks at the Clark Institute of Art in Williamstown.
Since 2010, the Samuel H. Kress Foundation has funded an annual museum education summer fellowship at the Clark. Five other scholars in art history—all curators or professors—are also here this summer as part of the Clark's fellowship program. We get a private office with a view of trees, a few hours a week of support from a research assistant, access to the Clark's fabulous library, plus an apartment that is larger than my own in New York City.
But what we really get are hills, ponds, green—lots of green. Time for pause and concentration. This is quite rare, especially in museum education. We have all become masters of the art of mixing life and work, 24/7, or rather crowding life with work. It's an endurance test.
My focus here? To kick-start the formal planning year of what will hopefully become a major, national research study. This collaborative project has been taking shape since 2010 as an initiative of the Museum Education Division of the National Art Education Association (NAEA), which I direct until my term ends in 2015; the Association of Art Museum Directors (AAMD) recently joined us as partners. Four years ago, a group of museum educators decided to do something about a startling fact: that in spite of all of those field trips that happen every day at art museums nationwide, in spite of evaluation studies of specific programs at different institutions, we as a field don't have any rigorous, broadly generalizable information about how people benefit from art museum experiences. And yet we in this community of the art world and museum education believe that young people should have the chance to physically go to art museums, spend time with great art as part of their school day, create or make sense of these works of art on their own terms, and also enjoy these experiences with their friends and families, outside of school. We also believe that while these experiences might be beneficial because they somehow improve test scores or help school retention, they are actually valuable because of deeper, more complex, more important, and more human reasons. But we have little to prove this. This disconnect between what we believe, what we do, and what we actually know makes us weak in the eyes of funders, school administrators, and government officials, especially in today's evidence-based educational environment. It also means that, without a strong research basis, our own practice as educators suffers.
This led us to develop a research framework and conduct some initial focus groups with educators. Now, with funds from the Samuel H. Kress Foundation, we are staring to work with a research firm to design a study that will address this question: What are the benefits to K-12 students of object-based experiences in art museums with original works of art as part of their regular school day?
Answering the question is quite difficult. We have to first devise criteria for a type of field trip that happens often enough at big and small art museums across the country, in rural and urban communities, and that is based on some understanding in the field about what constitutes good practice. We also have to define the grade range (elementary? high school?) and clarify our hypothesis about how students may benefit from these experiences, including social, affective, cognitive and creative dimensions. Finally, we have to establish criteria for selecting the museum sites and school districts where the study will take place and begin to develop the methodology of the study. And we have to fundraise for the study. To inform our thinking and contextualize the project, we are conducting a literature review that includes studies on field trips in general, impact studies about visual arts experiences, and texts on interpretive theory and museum education. And that is all before the study can begin.
Over the last few weeks, I have spent a good part of my time wrapping up the process of selecting our research partners as well as shaping the literature review–establishing a framework for what to include, identifying key texts and other relevant documents, and also reading and building an annotated bibliography. This work will continue over the next three week as I also begin planning in earnest with our research team.
This fellowship experience is far from a vacation. The truth is I am working just as hard, balancing Met upkeep hours and NAEA-AAMD research, plus a handful hours toggled between reviewing grant proposals for a foundation and securing contractors or talking to a real estate agent about property still owned, soon to be sold, in Chicago.
What is radically different is the outlook, the change of pace and place. Sometimes quiet, green, and alone is what one needs.
—-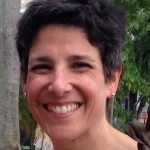 Jackie Terrassa is the Managing Museum Educator for Gallery and Studio Programs at The Metropolitan Museum of Art and, until 2015, directs the Museum Education Division of the National Art Education Association. This summer she is the Kress Summer Fellow in Museum Education at the Clark Institute of Art. At the Met she leads a range of public programs that engage people of all ages and backgrounds with original works of art and that may also involve artists and art-making. She cut her teeth in art administration and programming at the Hyde Park Art center; after which she worked in various roles at the David and Alfred Smart Museum of Art, University of Chicago; served as Head of Planning at the Freer Gallery of Art and Arthur M. Sackler Gallery, Smithsonian Institution; and led public programs at the Museum of Contemporary Art, Chicago. She has written and presented on art and art education, taught museum education, and served on advisory groups and panels, including those of the National Endowment for the Arts, the Illinois Arts Council, the Terra Foundation for the Arts, and the Joyce Foundation.
Sad news for all of us who knew him.
From Philip von Zweck…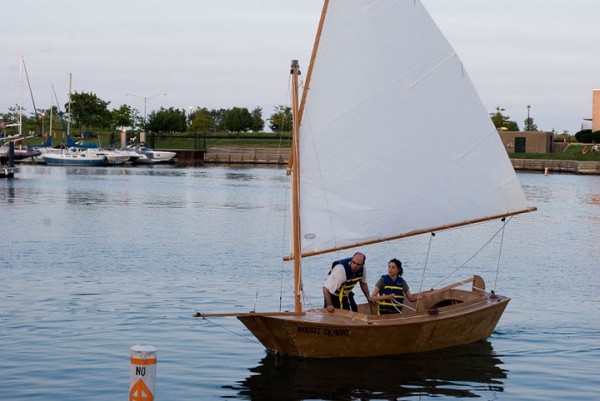 Jim Barry's last Facebook post was on July 10. The part in English simply said "Tonight I'm missing cowboys and SAIC… (the good parts)."
Jim suffered a heart attack while waiting for a bus to work on July 27 in Taiwan, where he'd lived for four years with his wife Zen "Mimi" Lulu; they'd been married just under a year.
Jim completed a BA in English in Seattle University in 1995 He then relocated to Chicago to pursue a BFA and then an MFA from School of the Art Institute Chicago. While in graduate school he was so broke that, against policy, he secretly lived in his SAIC-provided studio. He befriended the security staff, learning their routines so he could hide his sleeping mat and hot plate in the storage cabinet when they came through for inspection.
As an artist, Jim was interested in wonder and discovery and in demystifying art itself. He may best be known for his Two Foot Square art gallery, which he set up in parks and other public spaces to engage the casual passersby in a discussion about art. He was also known for his long-running project with Hui-min Tsen, The Mount Baldy Expedition. Inspired by historic voyages during the Age of Discovery, they built a boat to sail from Chicago to the Mt. Baldy sand dune in Indiana.
To make a living, Jim did what many young artists do: he was a preparator and mount builder. He worked at the Smart Museum of Art and in other exhibition spaces before site-managing SAIC's G2 (later Sullivan Galleries). He later became the galleries' Exhibition Manger. It may be in this work that Jim's greatest legacy lies, for somewhere in his job description was the one word that kept him coming back, despite the stressful work, low pay and occasional verbal abuse by a sleep-deprived students with no concept of how to install a video projector; and that word was mentor.
Jim was a recognizable figure on State Street, where he took his breaks in his Sox cap, horn rimmed safety glasses, Carhartt shorts, tucked-in, oversized t-shirt and work boots, chain-smoking Reds and elegantly balancing his cup of coffee on top of his thermos.
He loved baseball, Iggy Pop, the Cramps, cooking and the work of Tehching Hsieh. He often tried to get me to accompany him to tango lessons: the man loved to tango. He also loved to regale anyone who would listen with tales of the chaos caused by the Monkey King from the classic Chinese novel The Journey to the West. To the chagrin of the administration, Jim made the Monkey King the unofficial mascot of Sullivan Gallery.
Most nights after work Jim would say, "Let's get a quick one," which we both know would be neither quick nor just one. Over whiskey at the Exchequer, George's, or the L&L, where Jim had been a regular for years, talk would inevitably turn to our student workers: "the crew," then "the kids" and by the end of the night, "my kids."
He loved his "kids" and taught them all he could—not just about hanging art, but also about being an artist and a stand-up person in the world. Jim assembled not a team of student workers, but a family. Through his work he impacted the lives of countless SAIC students, the crew and every student who exhibited in the gallery, which means pretty much every graduating student. Jim missed the good parts of SAIC, and for many of us, he was certainly one of them.
Jim is survived by his wife Ye Mimi, his mother, the cowboys, SAIC, countless friends around the globe, and of course by his "kids."
Philip von Zweck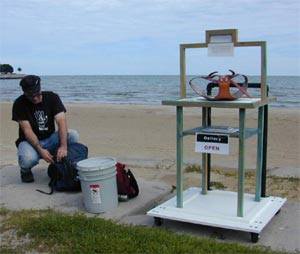 Good god damn, summer in Chicago! The storms, the 'fests, the beautiful bodies, the fruit flies, and most of all the regular monthly blog posts. This year's most tolerable season in Chicago has brought with it plenty of new beginnings and other moves: artists, having used up their two year grace period after grad school, are making their destined migrations to one coast or another; galleries are closing, opening, and relocating; and rents are increasing everywhere. Together, you and I will track these changes, along with all what other what there is in What You Should Have Noticed in July.
At Julius Caesar, Torches Pass to New Management
Shakeup at the independent gallery Julius Caesar as local artist and professor Dana DeGiulio has officially left her position as the gallery's co-operator. I suppose she's still co-founder, along with the other originals: Diego Leclery, Colby Shaft, Hans Peter Sundquist, and Molly Zuckerman-Hartung. Chris Naka is also leaving the gallery's directorial board. According to the exit letter posted by DeGiulio on July 20th, management of Julius Caesar will pass to Maddie Reyna and Levi Budd, both recent MFA graduates from the School of the Art Institute of Chicago. May the new blood take.
Other shuffles were written up by Jason Foumberg for an article at NewCity: Jessica Cochran is leaving the Center for Book & Paper Arts for the private sector, Jamilee Polson Lacy is saying goodbye for a sweet gig at the Providence College Galleries in Rhode Island, Joel Keunnen is leaving ArtSlant Chicago for ArtSlant New York City, and Cortney Lederer is leaving Chicago Artist Coalition for her own venture, CNL Art Consulting; you can check the article for the rest and more. More bad news too – Edie Fake is leaving for Los Angeles! And Sofia Leiby for somewhere else! And Kate Ruggeri for Yale! Madeleine Bailey is out too! Julia Hendrickson is already in Austin! This happens every year!
Blackest Black
In darker news, scientists at Surrey Nanosystems made headlines this month by revealing their latest product: Vantablack, or nanotube black, a coating of vertically aligned carbon nanotubes capable of absorbing more than 99.85% of light, thereby creating the blacking black to ever black. While artistic applications are still forthcoming, you might imagine a cross between a Katharina Fritsch and those monsters from Attack the Block: a sculpture as shifting silhouette, flattened into two dimensions by the absence of interior lights and shadows, like a black hole in illuminated space.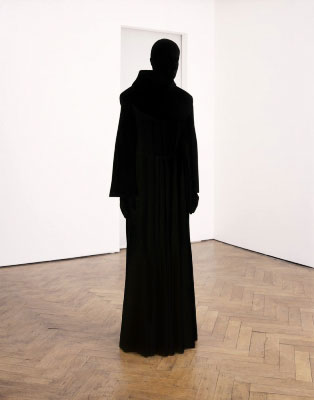 Genesis Art Supply Moving
In lighter news, the family owned retailer Genesis Art Supply, beloved to Logan Square and the blue line neighborhoods, will be moving from its endearingly crowded space at Western and Fullerton to new and bigger digs on Elston, near the Riverfront Plaza – you know, by the big Target! Set for an October ribbon cutting, the new space will provide later hours, more parking, and a brand switch to ArtSupply.com, owner Rich Goldman's longtime online storefront (and where I purchased the very same desk where I am currently typing this article). The current location at 2517 N. Western Avenue is having deep cut sales, so be sure to go notice the hell out of it before the good stuff is gone.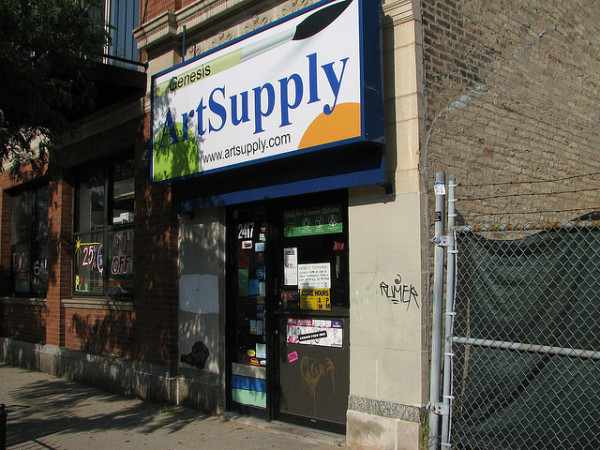 Peanut Gallery Moving
In darker news again, Peanut Gallery is leaving its convenient home beside the California Clipper in Humboldt Park, after being forced out by new development in the area. The funky studio collective / exhibition space, led by Charlie Megna and Kelly Reaves, will be replaced by a cozy pie and ice cream space, a generous move by landlord Gio Battaglia to satisfy the city's need for more independently run, alternative venues for emerging dessert culture. While the gallery is seeking to relocate (perhaps to Logan Square? But that's some T for some other article), the other victim of the same neighborhood vitality it basically created out of blight or at least obscurity, Knockbox Cafe, will be shuttered this fall forever.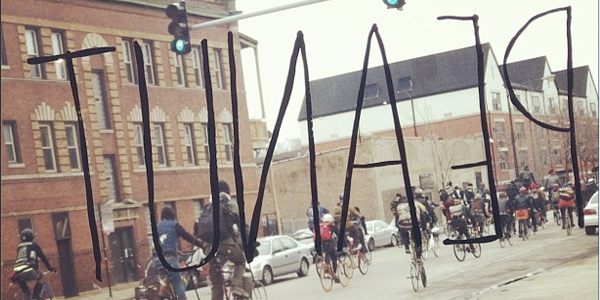 Obituaries: On Kawara
This month we learned that Japanese artist and quiet pillar of Conceptual art, On Kawara, passed away in late June in New York City. Most famous for his meditative date paintings, produced in a maximum of one day on various days in the artist's life, as well as for his earlier and perpetually haunting "I am still alive" telegrams, Kawara's passing marks both the end of a life and the end of an art more intimately tied to life than most.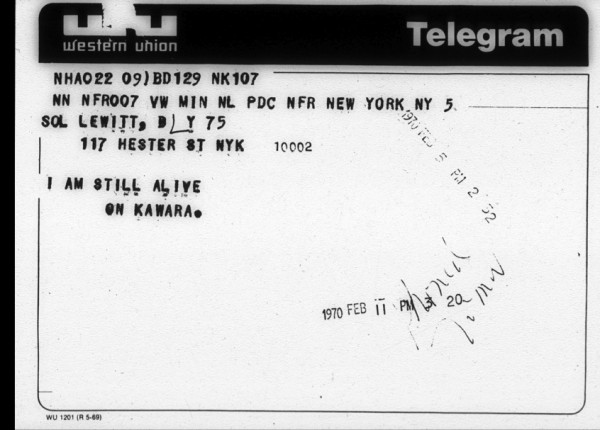 Chicago Cultural Center Unveils DCASE Residency
You know, because I publish this article on the last Friday of every month, I court the possibility of months like this one, where the article falls on the earliest possible Friday of the month, the 25th, meaning I'm really only sharing what you should have noticed in three and a half weeks. I worry that Saturday morning will have some big news – like maybe the opening of another Ed Paschke Art Center – and history will wonder why I'd left it out. Other times, like right now for example, I'm glad that I can reward the present and direct your noticing eyes to a subject before it is too late: the DCASE (Department of Cultural Affairs and Special Events) residency at the Chicago Cultural Center, also known as the Studio Artist and Curatorial Residency Program. The program looks fantastic, offering six residencies (either public or private) along with two curatorial fellowships to artists at all levels of their career. Both residencies come with the support of the Cultural Center (technical, promotional, and PR), a $2,000 / month stipend for three months, and more. While big news for the present – you still have six days left! – the residency is also perhaps the first really major investment in the city's visual arts from DCASE, which formed in 2012 from the slaughtered slurry of the Chicago Office of Tourism and Culture. Cheers for the new program, and good luck to the applicants.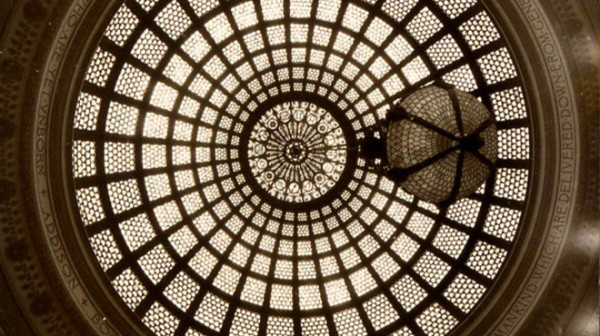 Theaster Gates' Dorchester Artist Housing Open for Applications
Are you an artist of some kind? Theaster Gates is looking for thirty two tenants at the Dorchester Art+Housing Collaborative, his new Grand Crossing artist's housing and studio compound on Chicago's south side. Check out details at Rebuild Foundation, or call (773) 324-2270.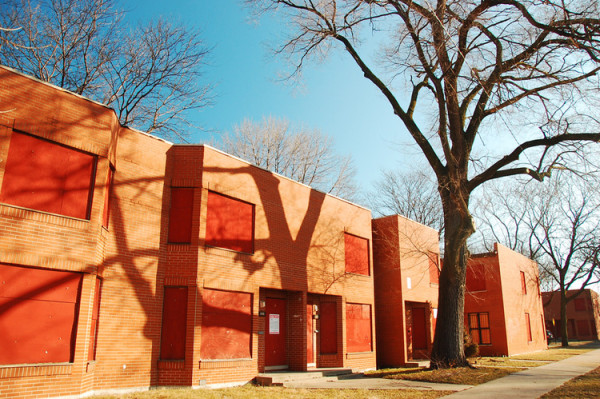 And that's it! Other notable mentions include those weak ass white flags in Brooklyn (project whatever meaning you wish upon them), Jaume Plensa's new and pretty impressive addition to Chicago's Millenium Park (which already features giant heads by Plensa in his Crowd Fountain sculpture), wars, and Rokudenashiko's 3D-printed vagina scandal in Japan. Until next month, keep watching the skies!