The Visualist has been using its growing archive to offer its Top V at Bad at Sports for the last few months. The events, programs, tours, and screenings that we select every Thursday often share a thematic link while at the same time represent as wide of a cross section of the visual arts as has been made available to us in that week. Through the top V and the Visualist site itself, we want artists, curators, collectors, students, doctors, lawyers, and firetrucks of every make and model to marvel at the vast depth and diversity of our shared spaces and the work that they have to offer.
We have noticed many of the programs that will open in the next few days share an affinity for the sensual, for the physical extension of highly adaptable systems that monitor or navigate an increasingly sensitive and abstract world. They seem to be interested in how the work of connecting a visual language to a structure can reinforce the viewer's experience of their own corporeality. It has been a busy week for everyone. It is opening weekend, go see stuff.
1. POETIC SCIENCE: Artistic-Scientific Approximations about El Yunque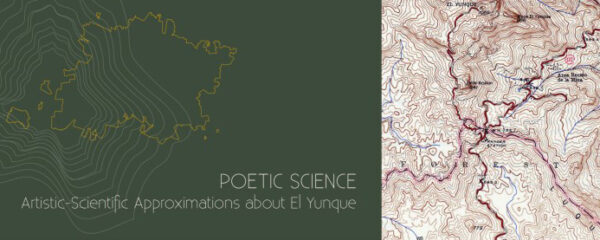 September 8, 2016, 6-9PM
Work by: Jon Cohrs, Grisha Coleman, Aline Veillat, Jaime and Javier Suárez, Dhara Rivera, Elizabeth Robles, Gerónimo Mercado, and PISO Proyecto; Produced with their scientist counterparts; Dr. Grizelle González, Dr. William Gould, and Dr. Tamara Heartsill-Scalley, (Dr. Ariel Lugo, mentor for the project)
National Museum of Puerto Rican Arts and Culture: 3015 W Division St, Chicago, IL 60622

September 10, 2016, 7-10PM
Work by: Lucas Briffa and Spencer Stucky
Laura: 1535 N Ashland Ave, Chicago, IL 60622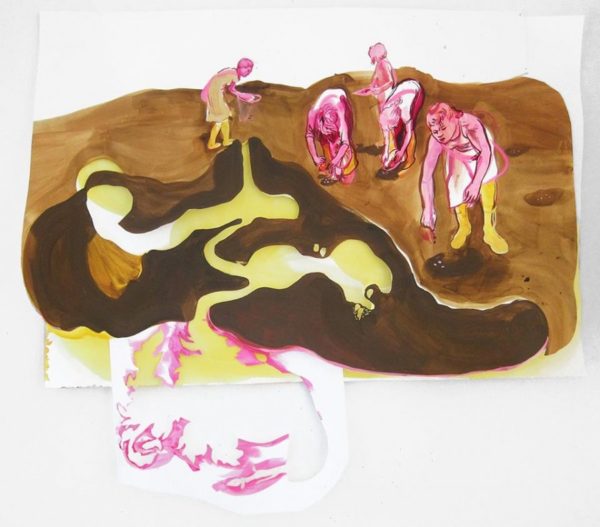 September 9, 2016, 5-8PM
Work by: Christa Donner
Gallery 400: 400 S Peoria St, Chicago, IL 60607
4. Nelly Aggasi and Michael Rea at THE FRANKLIN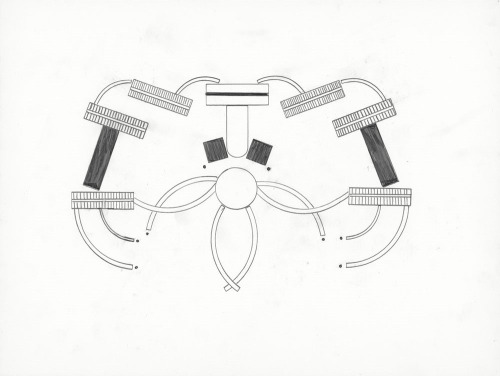 September 10, 2016, 6-10PM
Work by: Nelly Aggasi and Michael Rea
THE FRANKLIN: 3522 W. Franklin Blvd, Chicago IL 60624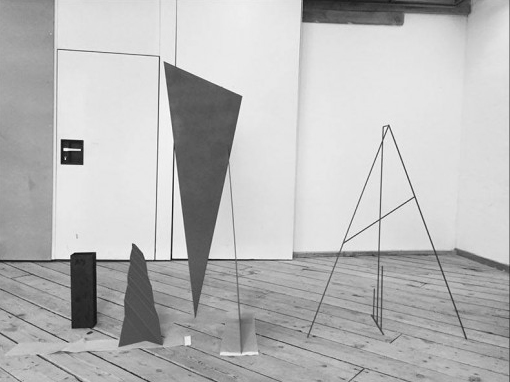 September 9, 2016, 6-9PM
Work by: Amalie Jakobsen
Efrain Lopez Gallery: 901 N Damen Ave, Chicago, IL 60622
Hey Chicago, submit your events to the Visualist here: http://www.thevisualist.org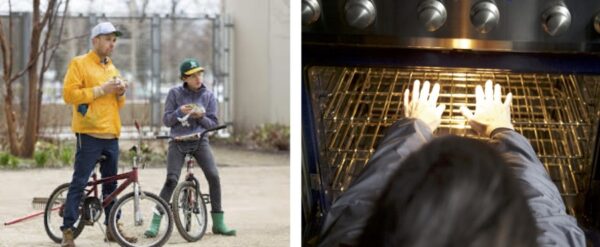 September 1, 2016, 7-9PM
Participating Artists Include: Alberto Aguilar, Brit Barton, Mara Baker, Kevin Blake, Zippora Elders, Rami George, David Hall, Josh Rios and Anthony Romero,  Michal Samana, Naqeeb Stevens, Tina Tahir, Anna Martine Whitehead; writers: Lise Haller Baggessen, Daniel Borzutzky, Isaiah Dufort, Patrick Durgin, Tricia van Eck, Jane Lewty, Jill Magi, Nam Chi Nguyen, Rowland Saifi, Suzanne Scanlon, Mia You and Maarten van der Graaf with Fiep van Bodegom and Obe Alkema; & curators: David Ayala-Alfonso, Britton Bertran, Rashayla Marie Brown, Every house has a door, Lucia Fabio, João Florêncio, Stevie Greco, Jeanine Hofland, Renan Laru-an, La Keisha Leek, Sofia Lemos and Vincent van Velsen. Online Exhibition Design: Pouya Ahmadi.
Sector 2337: 2337 N Milwaukee Ave, Chicago, IL, 60647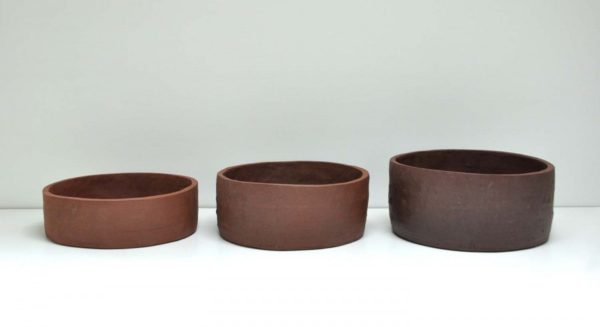 September 3, 2016, 6-9PM
Work by: Lindsey Dezman
Roman Susan: 1224 W. Loyola Avenue, Chicago, IL 60626
3. Cao Fei: Visitng Artists Program Lecture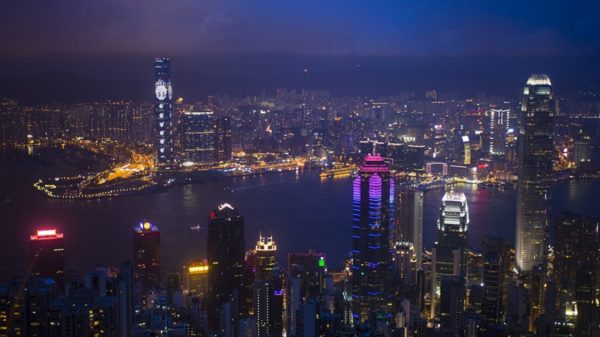 September 1, 2016, 6-7:30PM
The Art Institute of Chicago, Rubloff Auditorium: 230 S Columbus Dr, Chicago, IL 60603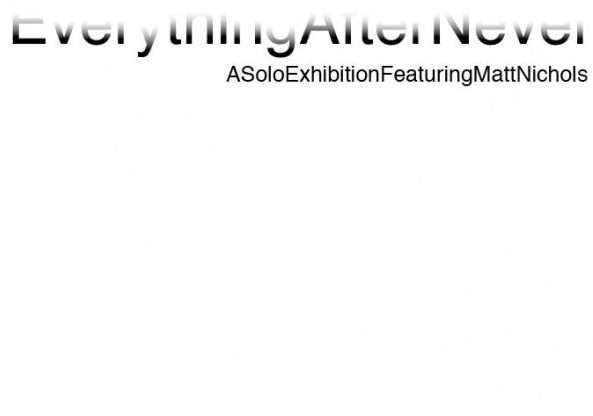 September 3, 2016, 6-9PM
Work by: Matt Nichols
free range: 3257 W Lawrence Ave, Chicago, IL 60625
Hey Chicago, submit your events to the Visualist here: http://www.thevisualist.org
Saya Woolfalk is a New York-based artist who, for the last decade, has been building an elaborate and multi-dimensional narrative about alternate cultures. Woolfalk's physical installations document the artifacts of these cultures—specifically the No Placeans (plant humans) and the future human culture that discovered No Placean bones, the Empathics—using ethnography-museum displays strategies that she populates with digital projections, elaborate costumes and mannequins, paintings, artifacts, and totems. With that intersection at play, Woolfalk offers alternative models for cultural exchange, societal hierarchy, and the way they mirrors many own conventional norms today.

Caroline Picard: What is No Place?
Saya Woolfalk: No Place is a project I worked on from 2006-2008 with filmmaker and anthropologist Rachel Lears. It was scripted and conceived by collecting the utopian desires of people in our communities. Through a series of ethnographic interviews, the story of No Place emerged. The No Placeans are plant humans who change gender and color, transform into the landscape when they die, and repurpose refuse into usable technologies.
CP: Did that vision of utopia continue to evolve in your work after 2008?
SW: Once this collectively imagined "utopia" was established I began to think about how people in the present could become the plant humans of the future. In 2009, I worked with a group of women dancers to create the first Ritual of the Empathics. Then in 2010, I collaborated with biologists at Tufts University to hash out how humans might actually become part plant in a project called The Institute of Empathy.
In 2012, The Institute of Empathy (IoE) curated and lent an exhibition of objects, dioramas, and videos at the Montclair Art Museum in Montclair, NJ. In this exhibition The Empathics describe how they find a group of No Placean bones into the woods of upstate New York. A fungus on the bones stimulates a physiological mutation that allows Empathics to easily cross species by integrating various genetic materials into their DNA. The nonprofit organization IoE was established to study this new morphology and distill the mutation process into a multi stage system so that any ordinary human can opt into becoming an Empathic.
CP: It seems like you're talking about cultural exchange, where the fungus becomes a radical agent between Empathics, No Placeans, and the fungus itself. What was it about fungus that makes it a good multi-species ambassador?
SW: When I interviewed the biologists at Tufts, I gave them the backstory for the plant humans of No Place. I then asked what might make people from the present hybridize in such a radical way. One of the researchers offered the example of a fungus that implants itself inside of an ant. The ant is generally risk averse, but the introduction of the fungus alters both its behavior and morphology. Sprouting out of its host body, the fungus eventually kills the ant. When I saw an image of this violent rupture and subsequent transformation, it seemed to be the perfect inspiration for the origination story of the Empathics.
CP: I'm interested in how you borrow scientific, ethnographic, and artistic strategies to build not just new cultural narratives, but also objects and installations. Can you say more about how you incorporate and refract biological, anthropological, and artistic methodologies?
SW: In the visual art program at Brown, we were offered a variety of classes where we could explore combining the methods of art and science. After grad school, I moved to Maranhao, Brazil with my husband, cultural anthropologist Sean Mitchell. We lived in his field site for two years and this is when I began to borrow anthropological methods for thinking about and making my own work. I also got a Fulbright to do research into folkloric performance traditions in northeastern Brazil, which is how I met Rachel.  When we got back to the States, she and I decided to collaborate to create the short film I mentioned, Ethnography of No Place.  That was the first project I made that really blended artistic and anthropological methods into a single project.
CP: One of the things that struck me about the Empathics is that they are described as being plant/human hybrids; they are very adaptive and easily absorb different influences. I loved this idea because in some way I feel like you are articulating a bridge between nature and culture, which is typically difficult for Western philosophic and cultural frameworks to embrace. What was it about plants that made you interested in plant/human hybridity?  
SW: I spent summers of my childhood going to elementary school in rural Japan were there was an emphasis on learning about plant systems in. We nurtured plants, learned about their ecosystems, and relationships with humans.
In 1999, when I was a junior in college, I went to my first Venice biennial. At the biennial I encountered the Kaki Tree project, in which a singe persimmon tree survived the bombing of Nagasaki in 1945. This mother tree emerged out of a catastrophic historic event and its human collaborators stimulated intercultural exchanges using her saplings. On their website they describe how "Art cultivates the imagination to help us feel others' pain and creativity to build a new world. It goes beyond borders, religion, race and even language, and helps us feel sympathy for each other." The structure and drives of this project impacted how I wanted to conceive my future work.
CP: What continues to draw you to the Empathics? Do you think of their narrative as a kind of medium?
SW: I always wanted to create a project that would allow me to think about cross cultural relationships and hybridization but did not want to use my personal story or standard tropes of multiculturalism.
CP: ChimaTEK is a corporation developed for the Empathics, by the Empathics, to help with their individual pursuit of self-improvement.
SW: ChimaTEK is the corporate branch of the IoE; through this corporation, the Empathics have patented a multi-step process with home-use technologies that make interspecies and intersubjective hybridization available to all.
CP: Am I right in thinking that the corporation is an ambiguous and even distopic figure in your narrative. Would you say the corporation is kind of dark mirror for the Empathics? 
SW: The corporation is intentionally ambiguous and distopic. When I first conceptualized the project in 2006, ChimaTEK was in my notes as The Land of the Pleasure Machines. In this early iteration of the project, the Pleasure Machines are humans who give up their flesh and take on robotic bodies. As No Place and the Empathics developed their own logics, I revised the story to explore what happens when research that seems to be utopian gets coopted into a corporate logic. ChimaTEK allows users to wipe their identities clean and download specially configured identity algorithms. What do we self-select if we are capable of this kind of transformation?
CP: That makes me think about the power of fictional narratives, somehow, as a method to imagine alternative realities and  mirror one's own reality, without implicating a specific, individual biography. Still, I think it's interesting that empathy plays such a big role in your work. Why is empathy so important?
SW: In graduate school I was inspired by Afrofuturist feminist Octavia Butler's Xenogenesis series. In these books a race called the Oankali go through the universe seeking organisms to trade genetic information with. Empathy plays a complex role in this story, from the perspective of the Oankali they are being empathic, they are saving humanity from the brink of destruction. However, humans lose their autonomy once integrated into the Oankali genetic order. The protagonist, Lilith, establishes a blended family out of her relationship with the Oankali and the books trace her personal and social conflicts with being a trader to her humanity as well as a desire to integrate into a new genetic and social order. The series has been described as an exploration of the trans-Atlantic slave trade; Butler uses science fiction to consider forced familial relationships forged out of slavery that resulted in generations of African Americans having conflictual relationships with their integration into American culture.
CP: It seems significant that you haven't written a novel (as yet) but instead make objects, installations, and performances, almost as secondary artifacts that viewers apprehend like archeologists…we don't access the direct text-narrative, but instead connect the dots via artifacts that narrative produced.
SW: Octavia Butler's fantastical and psychologically complicated myth fueled my desire to tell a story. As a visual artist, I knew it would not only be told through words but through a physicalization of objects, places, and by building new realities. So, for me, the objects and installations are very important, they are the material manifestation and physicalization of another place. They are the things that make the place real, that allow us to have access to that place.
CP: You are able to hit a lot of registers at once and seem comfortable with the seams between digital/material/nonhuman/human mediums; that's part of what makes your work take on such a cohesive feeling of artifact. How did you develop that process? 
SW: I started playing with digital technology early on in my work. I made digital collages with costumed figures using early versions of Photoshop in the 90s. I was trying to use the newly available digital technologies to combine real people and places with new imagined possibilities.
CP: What about the difference between mannequins and live bodies? Does that difference matter?
SW: I gravitate towards the utopian potentials of digital space (post race, post gender, post human etc.), but understand that people live in real bodies that experience real consequences based on how they are gendered, sexed, raced and classed. As I currently explore things like augmented and virtual reality, I constantly bring us back to actual bodies in space, real dancers that have physical manifestations not just phantoms that exist in digital space.
CP: What would the Empathics say about the Anthropocene?
SW: The Empathics are initially ordinary humans and do their work in human centric systems. I imagine they would not be opposed to the current geological epoch being characterized as the Anthropocene. However, I don't think they would want ChimaTEK or the work of the IoE to be limited by a human centric vision of possibility. I teach at Parsons the New School and a number of mu students last semester worked on projects that centralized birds or rocks as the consumers of the work. I think that the Empathics would be interested in this kind of exploration.
At first glance, Essi Kausalainen's performances are deceptively simple: a woman leans back in an office chair as another figure crouches under a blanket; a child drags another child with a potted plant across a plain stage; a small sprig of grass is lit on fire where it has been positioned around a banana. These gestures are almost mundane. With careful attention, however, complex dynamics start to unfold: why do these figures repeat the same gestures? Their unflinching  concentration admits a determined but inaccessible logic, as though we do not sense the constraints they operate within. It seems fitting therefore, that Kausalainen's is especially inspired by plants and fungi, working through the medium of performance to encounter, explore, and potentially embody more-than-human worlds. Kausalainen is a Helsinki-based artist who studied performance art and theory at Turku Arts Academy and the Theatre Academy of Finland. Her work has been exhibited and performed in venues including KIM? Contemporary Art Centre, Riga; Malmö Moderna Museet; Frankfurt Kunstverein; Museum for Contemporary Art Roskilde; Nikolaj Kunsthalle, Copenhagen and Kunstraum Bethanien, Berlin.
Caroline Picard: What is it about performance that inspires you as a medium? 
Essi Kausalainen: My way of thinking is rather physical. I read a lot—I need all kinds of texts from philosophy to science to poetry to make my work—but I'm very slow with that as I'm reading with my whole body. The text needs to reach the breathing, the pulsating, the flowing—I really have to embody the knowledge to accept it, and to be nurtured by it. Performance practice is very helpful in this. It is a way to gather understanding, to digest, to connect with things I cannot reach with words or intellectual abstractions. Through gestures and actions I can make sense of the world and my own place in it. As a medium, performance can guide our attention towards our sensitivity, and the uttermost susceptibility with which we can read other bodies. I'm also inspired by the ephemerality of performance, the fact that the work appears and disappears without producing any "thing." I'm inspired by bodies doing things: the fantastic silliness of our existence that this media embraces!
CP: What does it mean to view the world as a single organism? How do conceive our experience of individuality within that frame?
EK: For me it is a question of "us," and the fact that there is no outside of it. It is a question of responsibility and respect. This is one of the key things the plants have taught me. When studying and observing them I've realized that when looking at a plant body I'm always looking at the whole ecosystem, the surroundings, the weather, the climate—all of that is inseparable from the plant body. The same goes with us. The "I" making the work is actually the world around me: it is the plants I live with, the plants I eat and drink that build my body and its bacterial terrain, the people around me, the books I read, the society and its values…I am just a compost trying to create fertile ground out of this all. A bug among millions of others, nothing special. But since the being of this bug belongs to the whole ecosystem it is in no way insignificant or irresponsible: it resonates in unexpected, uncontrolled ways in all the life around it. And this brings it all back to the question of being together—how do we think, approach, be, with this great diversity of others? How do we treat the other and ourselves?
CP: What connection or parallels do you see between performance and plant growth? Do plants perform? How has that connection manifested in some of your works?
EK: Oh there are so many strategies plants have in their growth! There are the slow and cautious, the risk takers, and everything in between. But they all throw themselves towards the openness, towards the light—and they don't really need a witness for this growth, instead they need companions. In that sense performance is quite something different. Yes, it is about throwing your body towards the open space, towards the light, but it has all these different levels of meaning making and sharing… I guess it is the difference between being and doing. Performance always seems to fall into the latter category even when it attempts to fall into the first one. Despite these differences the plant body, and the movement of growth in it, has been a great teacher and inspiration in my work. I guess the plant being is a kind of an ideal that is impossible to achieve as a human body—but momentarily, through a gesture, a performance I can set myself and my co-performers into a situation that resembles it. And gives us thus a great pleasure of being the bodies we are.
CP: I'm also interested in this idea of translation—you talk about translating experience or philosophical knowledge into performance. What does that process entail? 
EK: Yes—I feel my artistic practice is a lot about that: my personal process of embodying the knowledge, the theories, the science, the being itself. I am making my work to be able to understand something, some phenomena or experience or relation. To explore the ideas of resisting and surrendering and coming together, the opening and nurturing… I just need the capacity of my whole body and its sensitivity to understand the philosophical—and scientific—thinking. A good example is Michael Marder's concept of "plant thinking," which I explored first in a dialogue with a plant biologist and then through a series of performances. It made a great difference to actually act out the plant logic—the attempt to situate my own living, breathing body within this logic. At the moment I'm exploring Luce Irigaray's thinking on and around love and the concept of (sexuate) difference with the help of mycorrhiza. So far it has taken the shape of a (love) song, a video and performance. And more seems to be on its way!
CP: I'm suddenly reminded of hearing you talk about how scientists learned about your performance and instantly recognized what was going on.  
EK: I have been really surprised by the generosity and the openness of the scientists I've talked to and worked with. They have taught me a lot about curiosity and creativity. I've understood that to be a good scientist you have to be open and not too fixed on your presumptions. Instead you need to keep asking questions, to keep moving in search of new viewpoints—keeping your senses alert. I guess this is also what enables them to look at my work with such fresh and observant eyes, and to recognize patterns and logics. Their gaze, and their company, has encouraged me to develop my own practice further and to trust the viewer's intellect and sensitivity. These dialogues have also made me aware of the conservative and exclusive features of the art world—and in my own thinking!
CP: You also work quite regularly with children? 
EK: Children are so great to work with because they are still connected to their senses. They have great flexibility, openness and understanding of our bodily being. A child is with the world through touching, trying things out—it is a very creative and candid relation. The analytical reasoning does not overrule the sense of wonder, the pleasure of sensing, the imagination. Therefore they are brilliant performers and great fun to work with. And when there are children in the group it is also easier for the grown ups to soften, and to be a bit silly. I find a great importance in that.
CP: You ask this question, but I also want to re-ask it of you—what does it mean to have a body? How has your answer to that question changed for you over time? What insights or moments changed it? 
EK: It has been a long journey with this question! I guess in my early works the focus was on identity: Who is this particular body and why is it what it is? Through the years I have slowly been able to open it up. Moving from my body to a larger ecosystem, a relation between the human and the plant body, and very recently also with the fungi. The collaboration with the plant bodies has been crucial in the process of understanding my own body, the ego, and all of that. It has changed my way of being and thinking and making the work. Therefore I'm very curious to see what the fungi will do!
At the moment being a body means for me being a sensing, sensual, sensitive being. It means an amazing capacity of abstract thinking, of theorizing, of creating and solving problems. Being a body means constant movement, constant change. It means the greatest pleasure and joy—a place to connect, to care, to touch the other.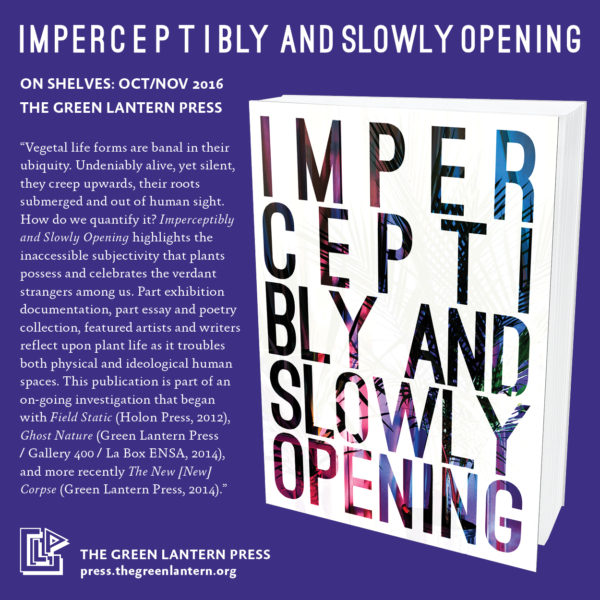 This interview was originally published on February 2014.
This interview has been long in the making. It started months ago, after I visited Robert Burnier's solo show at Design Cloud in the West Loop. It began because I'd seen Burnier's work over the preceding summer at Andrew Rafacz Gallery, and again at Chicago Art EXPO; it began because I kept wondering about his crumpled aluminum wall sculptures—what to me have always seemed like the wreckage of a minimalist object, still pristine, still auratic, and yet all the more difficult to resolve, somehow. The following interview, conducted largely by email, parallels other conversations we had begun about what is and is not considered "natural," and how our understanding of digital space is influencing our sense of the material landscape. Not surprisingly, Burnier provided much insight and I'm happy to share at least some of that here.
Caroline Picard: How do you think about landscape? Does that question emerge when you're composing your abstract aluminum works?
Robert Burnier: I definitely have to be conscious of landscape in the sense that anything for the wall can be seen in that way. Beyond this, though, I've often made work that hovers or vibrates between the categories of landscape and figure, or landscape and terrain. By "landscape and terrain" I mean a difference between pictorial space and experiential space. For the sculptures, specifically, the idea of terrain is very important. As opposed to a more direct kind of construction and mark making, I think about operating within something that comes with its own history and peculiar spatial configuration. As I move through these spaces, I look for something interesting to emerge. They also essentially operate on me as they proscribe certain actions through their boundaries and character, and by how every move simultaneously closes some pathways as it opens others. And yet they don't completely dictate what I will actually do with them as a whole.
CP: You've mentioned the situationist dérive in conjunction with your aluminum pieces—as though to suggest that the ways in which you improvise, negotiate, fold and crumple the material is a kind psychogeographical exploration of that same material. Would you agree with that?
RB: Yes, I would agree with that to a large extent. In retrospect, I think I've been interested in something like that for a long time, actually. I've always had a penchant for wandering urban spaces in a way reminiscent of what Guy Debord describes in his essay on the theory of dérive. So it's made its way into my practice more or less consciously. While dérive was a response to physical urban spaces, we also experience our contemporary urban geography through virtual structures, with populations acting in concert with communications networks and sets of common interfaces and devices, etc. In my work, I've put virtual and physical spaces on par in certain ways. They are both material for use. I might use off the shelf CAD systems, readily available physical materials and commercial paints. What I do with them resembles a dérive in the sense that I "walk" through prefigured fields of shapes or terrains as described above, while translating between virtual and physical mediums. Certain complexities play out on their differences. For example, a form in a CAD system may be contradictory or at least untenable in the physical incarnation. So I'm discovering certain things as I "test" them [those digital systems] in, say, sheet metal. I start out by following the lines, by scoring and cutting by the potentially "problematic" drawing, but then I take detours and make other choices that go against the line, and ultimately still produces something that contains and expresses that original trajectory. In a very general way, I like to think that whenever I use a CAD system, a can of spray paint, or a gel pen, I'm definitely handing a lot of what happens over to the nature of that system or material. It's not exactly collaboration, but it's a kind of acceptance of mass technological culture in the work. At the same time I try to make these things go beyond themselves rather than have them pass unfiltered.
CP: Is your background in computer science present to you when you are working artistically?
RB: More than anything right now, certain states of mind that come from working with computer technology and software have a bearing on what I do. I am focused on process and algorithms as ways of approaching art where the steps I lay out matter to me as much as whatever actually happens. I should add: "as much as," but "not more than." Often what I'm trying to do is come at these things from a decidedly different vantage—by taking something precisely or mathematically defined and putting it through the vagaries of some physical challenge, or employing techniques that are at cross purposes with straightforward execution, or by making two things interfere with each other somehow. But it's also critical that I be me in the studio doing something. It's not just about a fascination with wreckage or a glitch, or winding up elaborate systems that play themselves out.
CP: How has minimalist sculpture influenced you?
RB: The direct and experiential aspect of minimalism always attracted me. One thing I take from it is the idea of art as a demonstration; a thing put forward as a concrete suggestion. But I never think about this concrete presence as some completely stable, impenetrable unity. I like to see what is real, in front of us being what it is and also something else. It can be a material that is made to appear like a different material, for instance—something that creates an impression that goes beyond itself. I get excited when a sculpture appears simple or decisive in some way, while being difficult to add up. Minimalism often worked to achieve a kind of wholeness that I sympathize with, and at the same time I try to complicate that.
CP: Do you worry about scale at all?
RB: There are current tendencies toward the non-monumental I can identify with, though I don't feel especially constrained by them. Right now I am making generally smaller work that enters painting dialogue and exists in a somewhat more intimate individual space. I like to think someone can enter into a piece and follow me when they are presented with what happened as much or more than they would if they were confronted by something especially sizable. What a minimalist approach does for me is increase my focus on small moves and their potential significance. Of the few elements I do bring together in the work, however, I like them to play against each other subtly rather than simply aiming toward the same whole.
CP: Do have expectations for what a work of art should do? Where do those come from?
RB: Minimalism turned over a lot of fundamental things about what constitutes a work of art. Is it supposed to absorb or repel a viewer? Be autonomous or relative to its environment? Instantaneous or durational? However I answer those kinds of questions now, thinking about Minimalism has made an indelible mark on the way I approach my work even if only in the kinds of questions I ask of it.
CP: You work in other mediums as well, which require their own strategies…
RB: I like the term "strategy," which implies a consideration of means to an end. I like to try different things out. Hans Haacke's "project based" approach comes to mind. But I also have a thing for the ineffable surprises to be found in the arrangements of an artist like Richard Tuttle and how he can burrow in on an investigation through as series of objects. When it comes down to it, though, I actually think in a very physical and experiential way about what I do and source things from experimentation and a process of discovery. I remember Terry Myers telling me of his impression that I was "tinkering" around in the best possible sense. That sticks with me.
CP: You have a series of line drawings on plywood where you reproduce wood grain. Where did that body of work came from?
RB: So with the drawings on plywood panel, I wanted to see what would happen if I took a few elements, thoughts and actions and wove them together. Plywood is interesting as a kind of hybrid, something natural that has been made artificially stable through geometry and chemistry, like a prepared and preserved food. And yet it has this natural wood grain. I thought the most direct approach would be to have a square of the material, and to work within the boundaries of that space by drawing something equally basic—a series of lines from edge to edge. The lines get very complex when you draw enough of them next to each other freehand. I could have predicted the moire pattern, and I chose a color that was a really good not-quite-match for the Baltic Birch, hoping it would "sink" into the wood visually. But it turned out even better than I imagined, judging by the way you read the lines as virtual wood grain.
CP: Do you feel, regardless of medium, that your work addresses related themes? Is that important to you?
RB: Yes. A culturally situated identity or a logically constrained action are important touchstones, for example. Mediated marks, subsumed images and ruptured natures are important, such as in the plywood drawings or a fully representational, painted sky scape I separated onto multiple panels and turned sideways to transform into a minimal color grade. I always try to confuse and mix these things. In all of it I hope a little bit of expression will sneak out from under a pile of process, enter through the back door of an algorithm, or emerge from a bunch of repetitive doing. On the subject of constrained identity, I've been thinking about and talking with a number of Chicago artists who may share some of my mixed cultural and racial background. The more time I spend on that the more I think there's something I have to find in that. Along those lines, choices like the use of Baltic Birch and African Mahogany plywood for my drawings resonate, given my 50/50 Northern European and African genetics. African Mahogany, I've discovered, also has something called chatoyancy which causes its color to  change appearance depending on the angle of view. 
You can read a longer essay I wrote about Robert Burnier's work here.